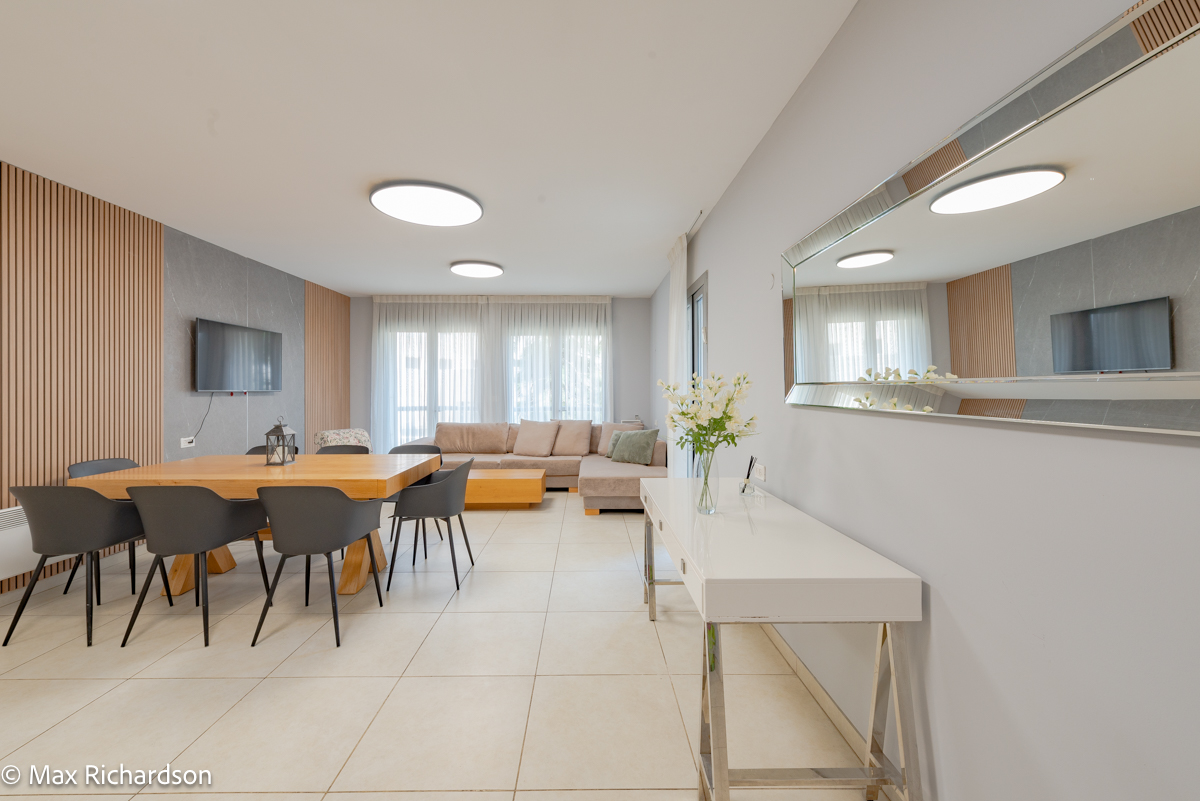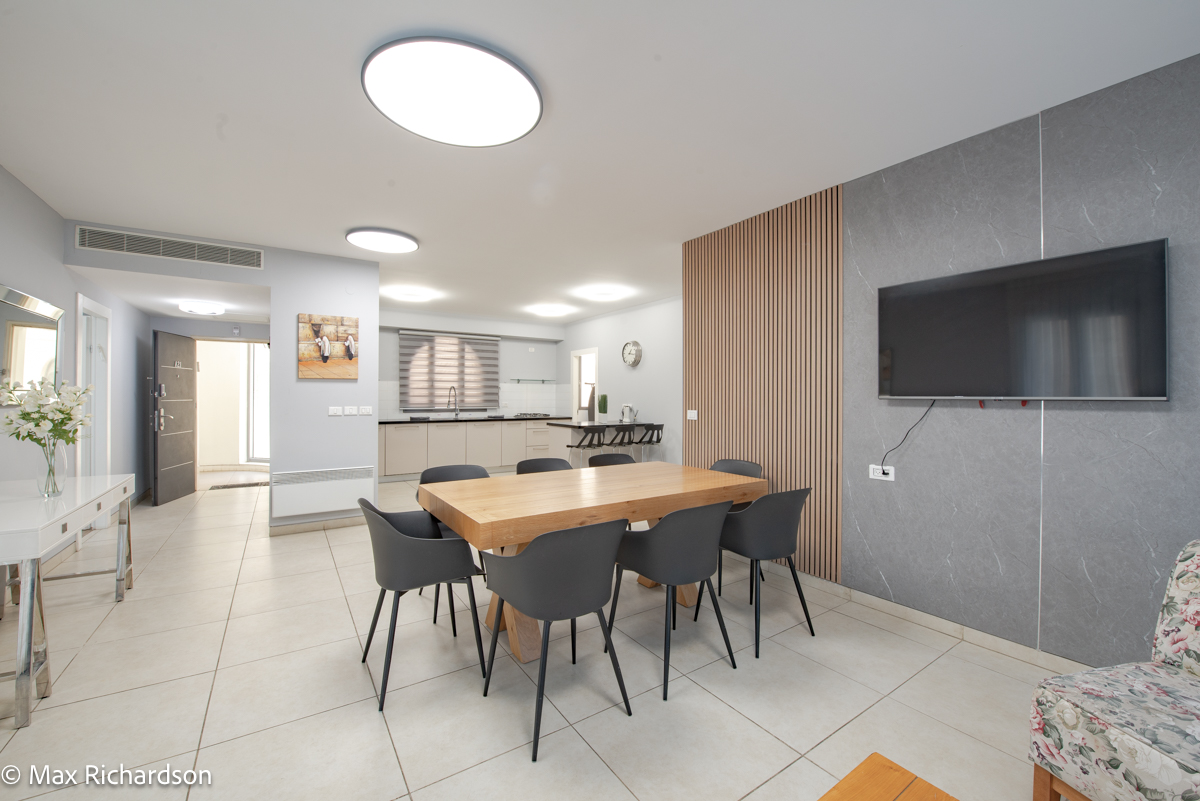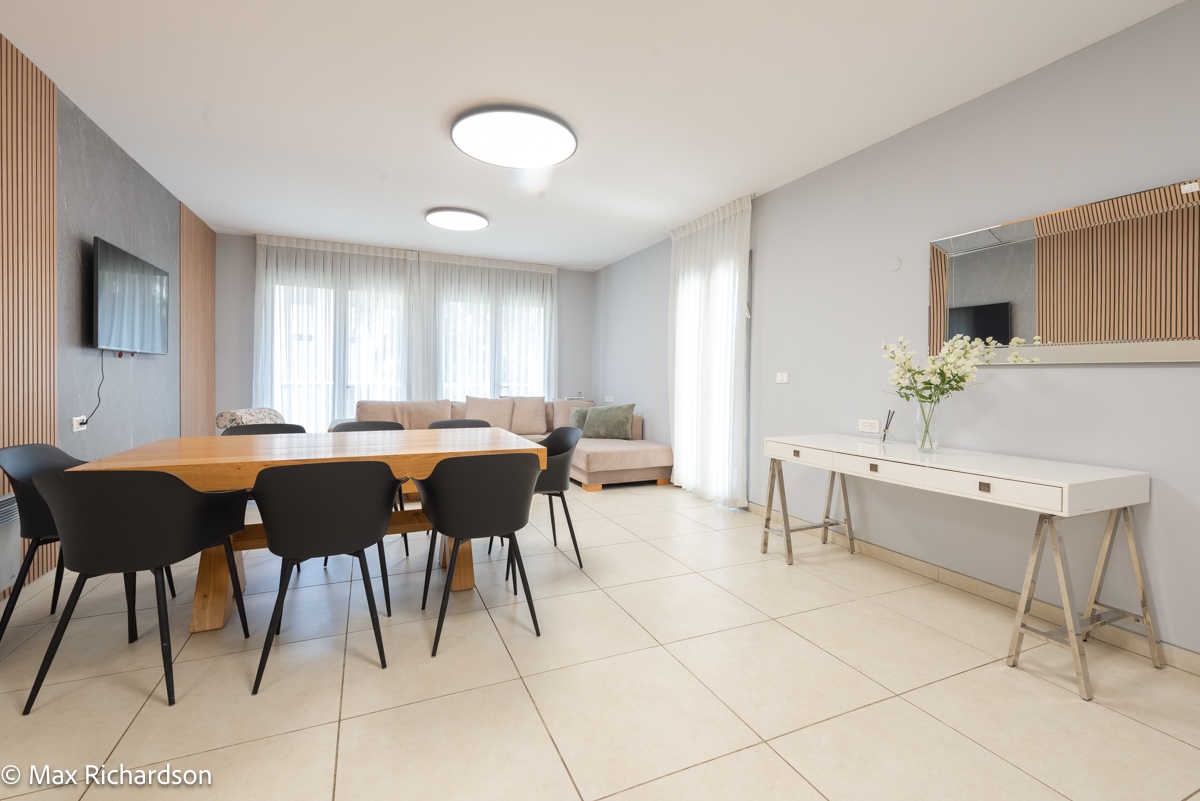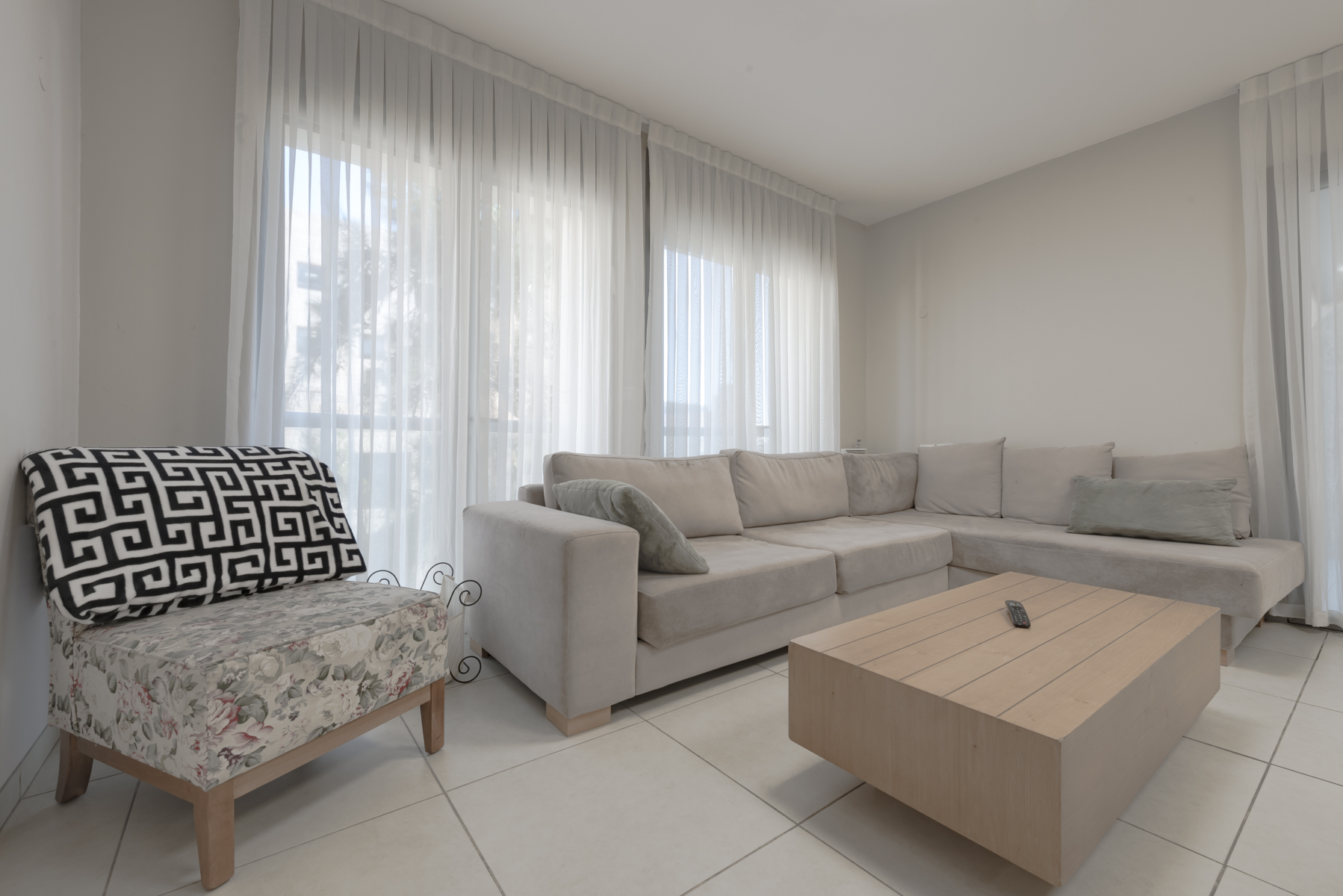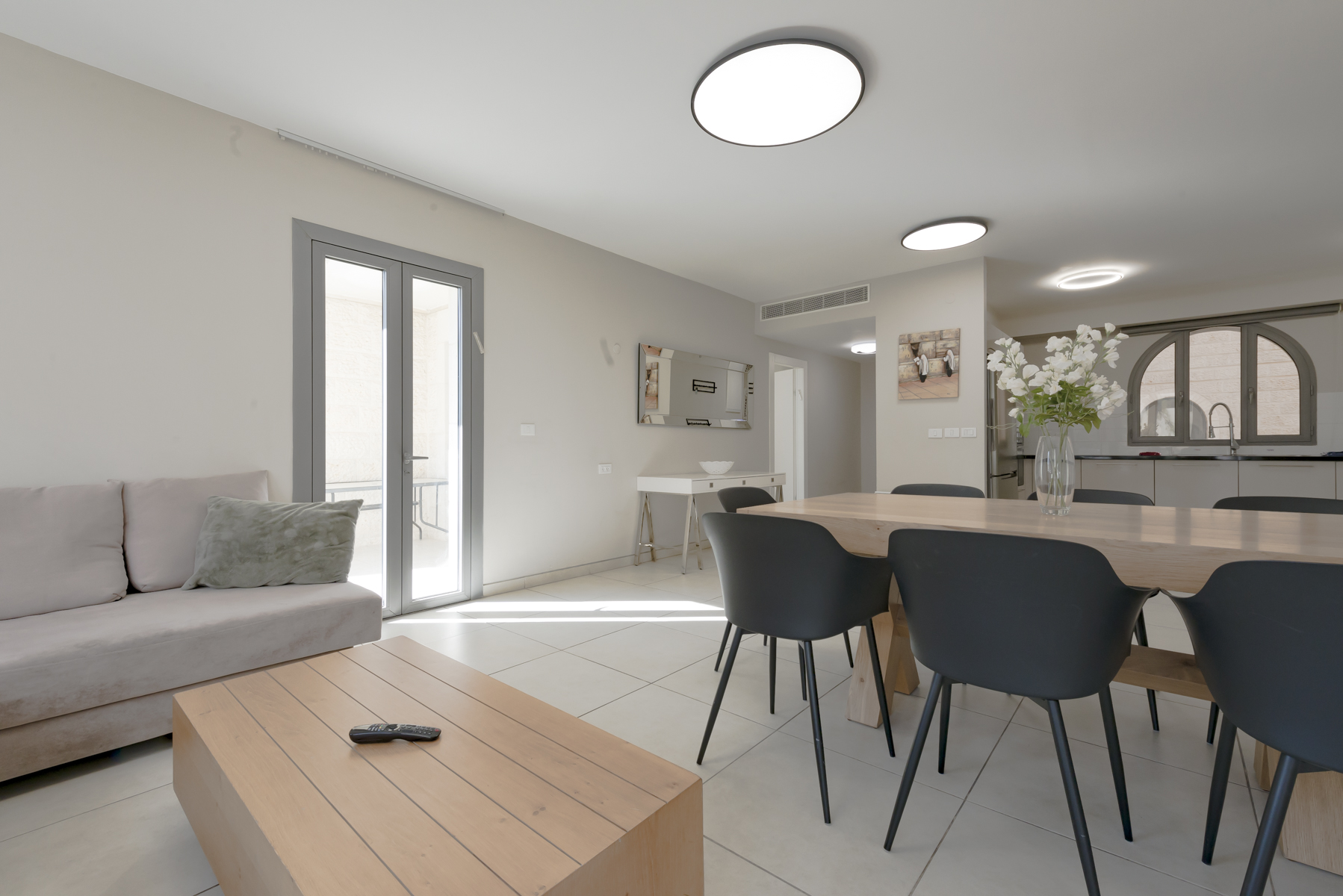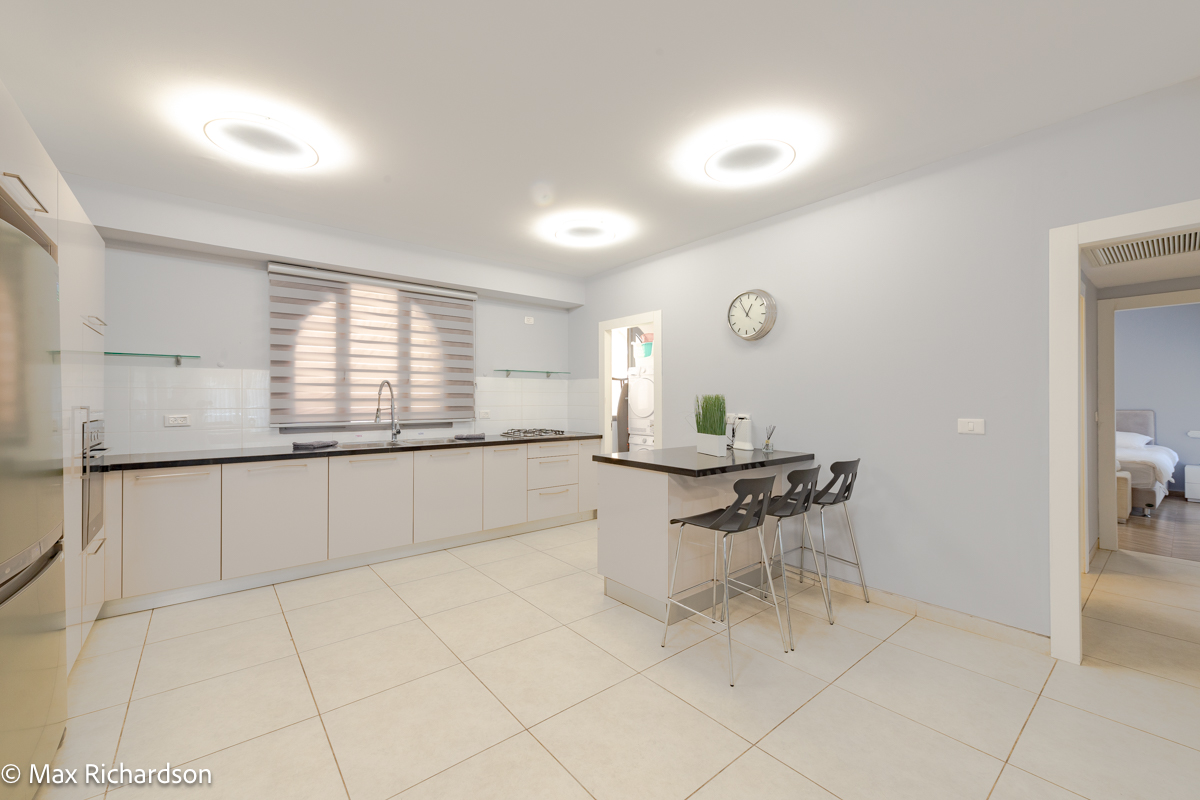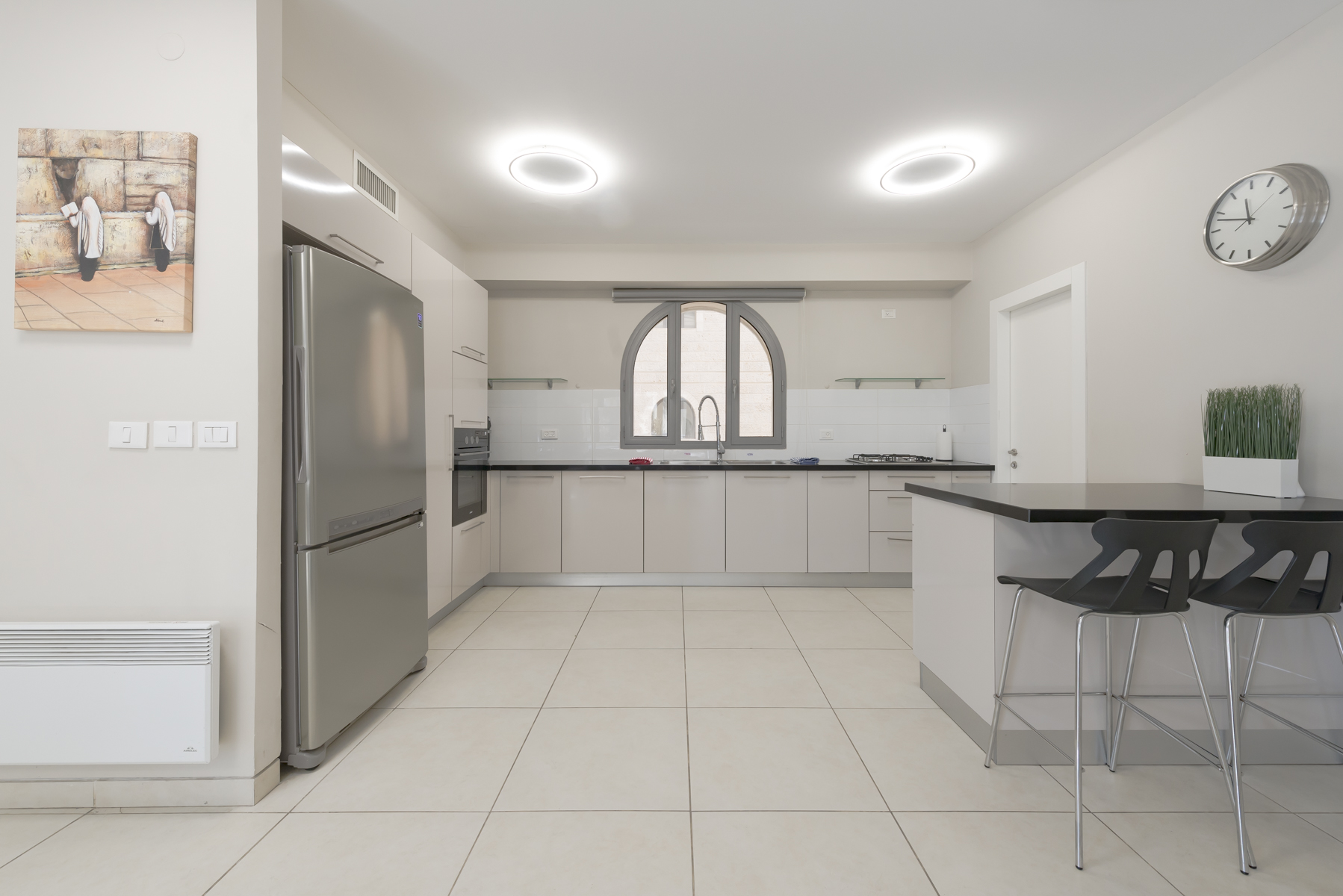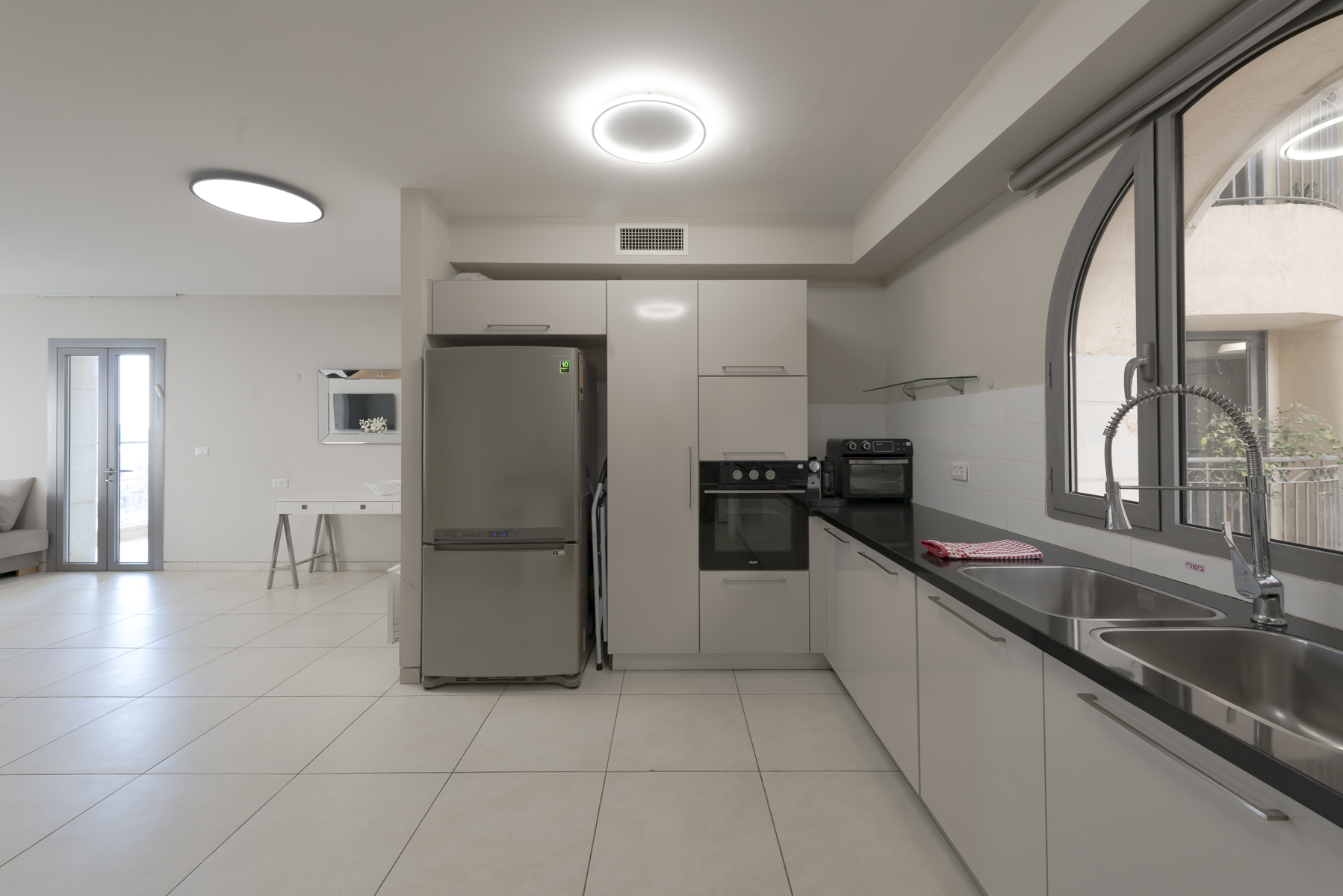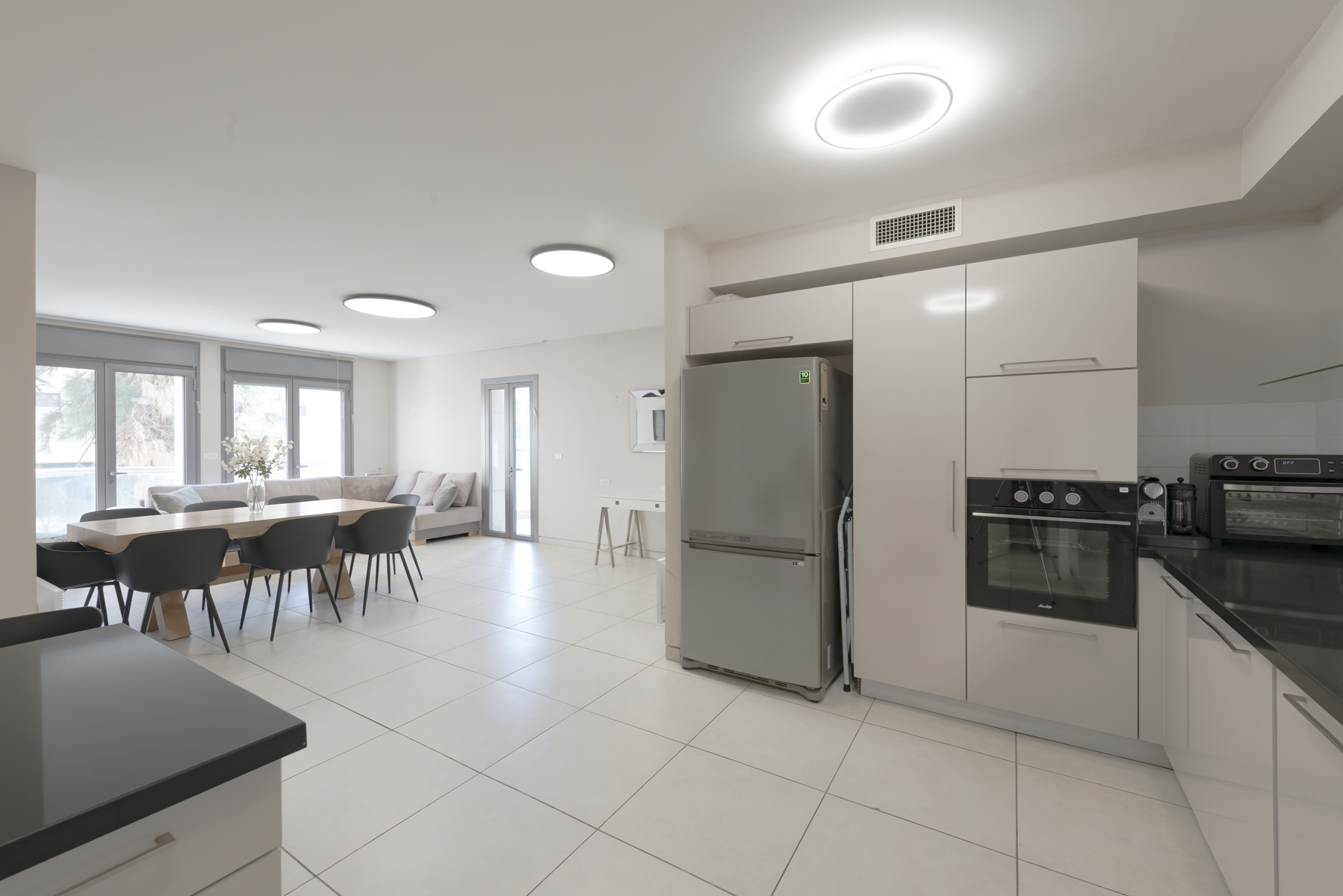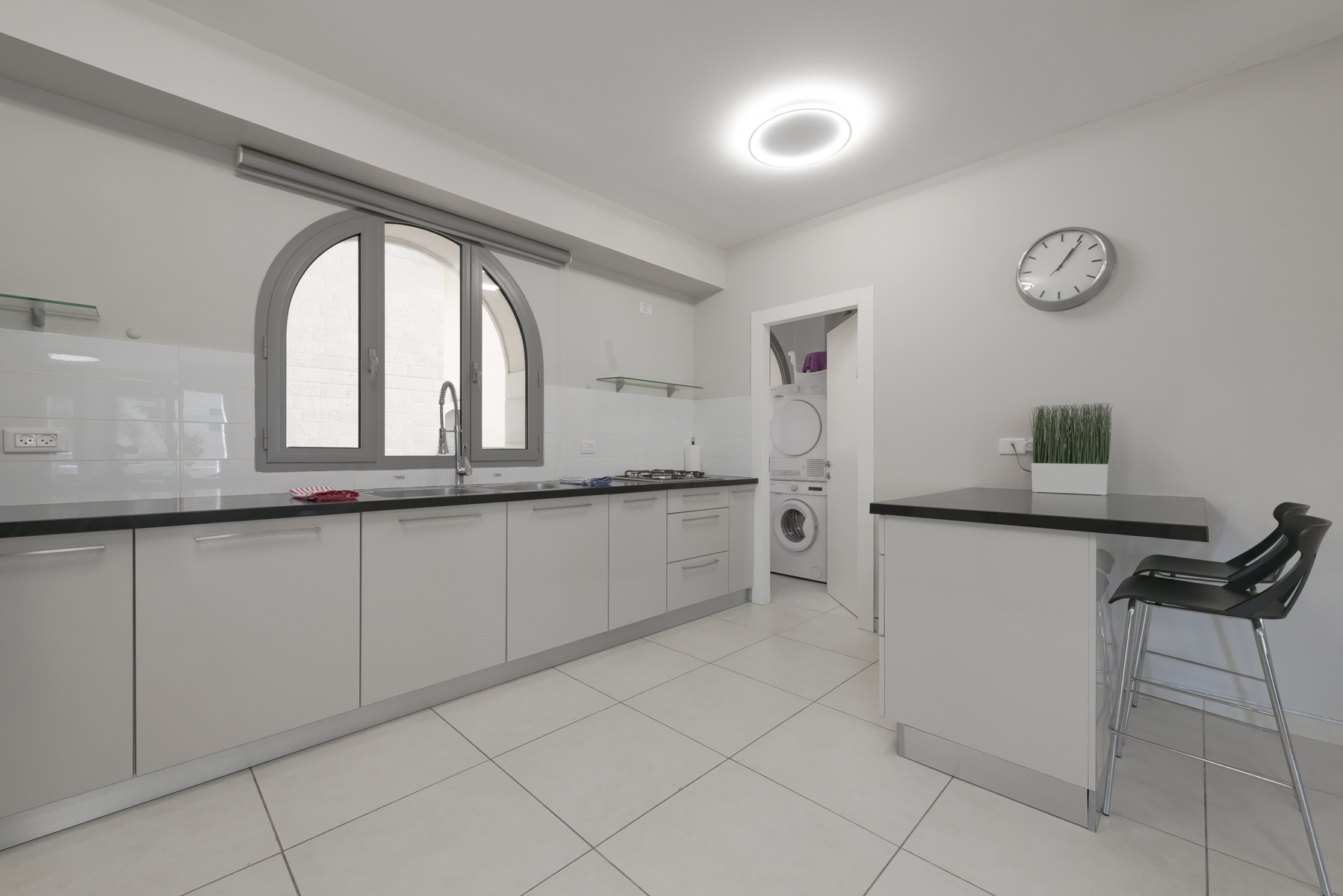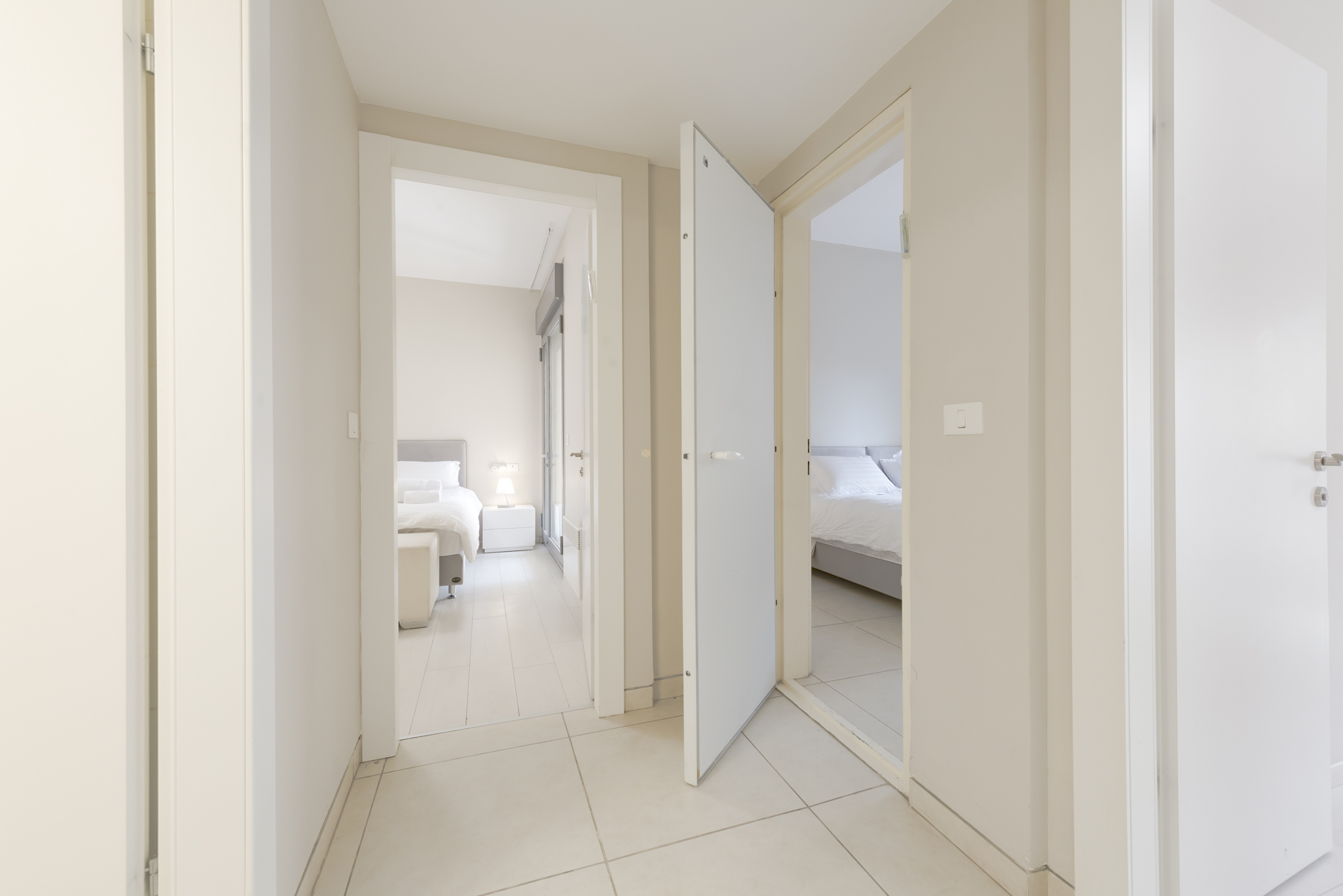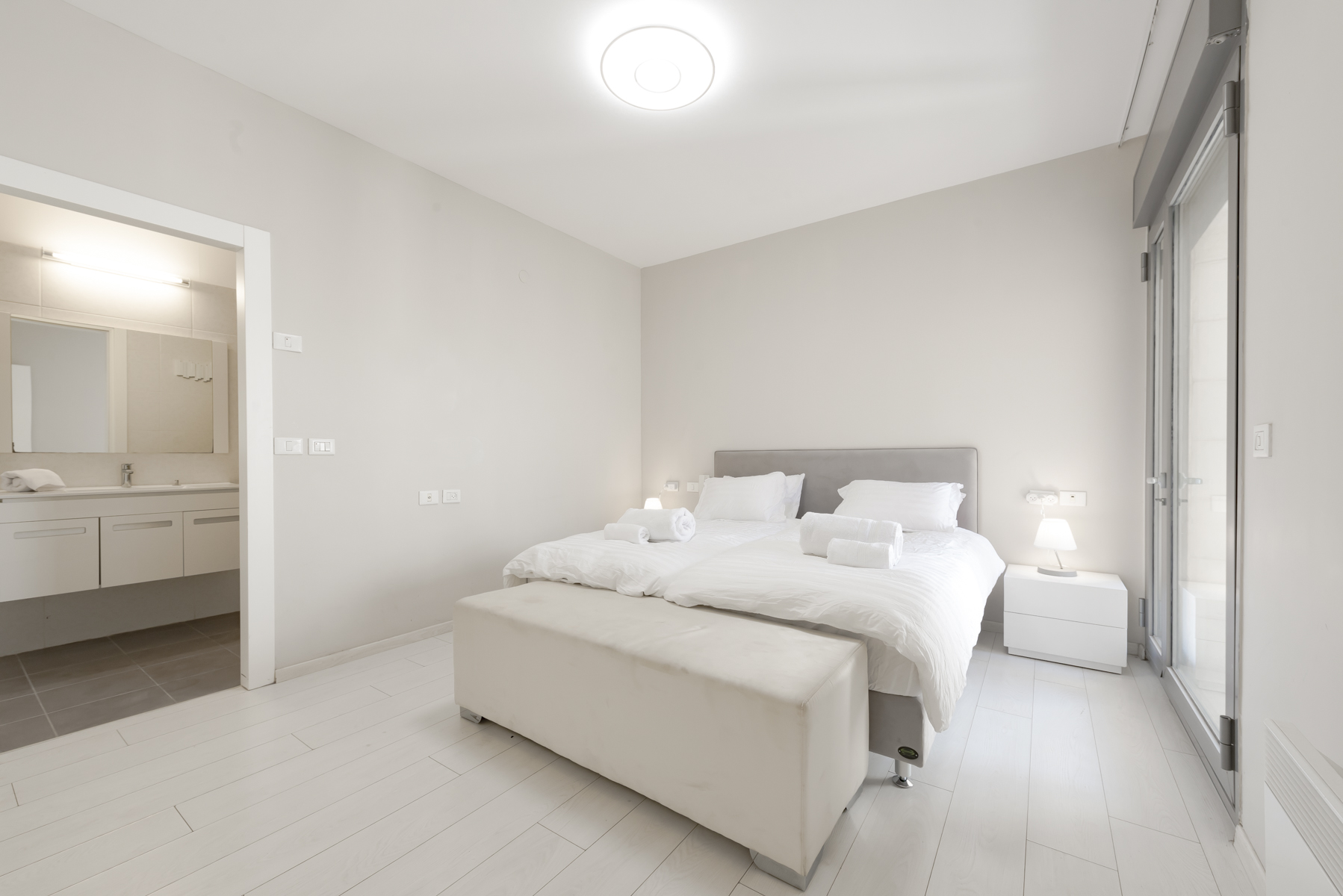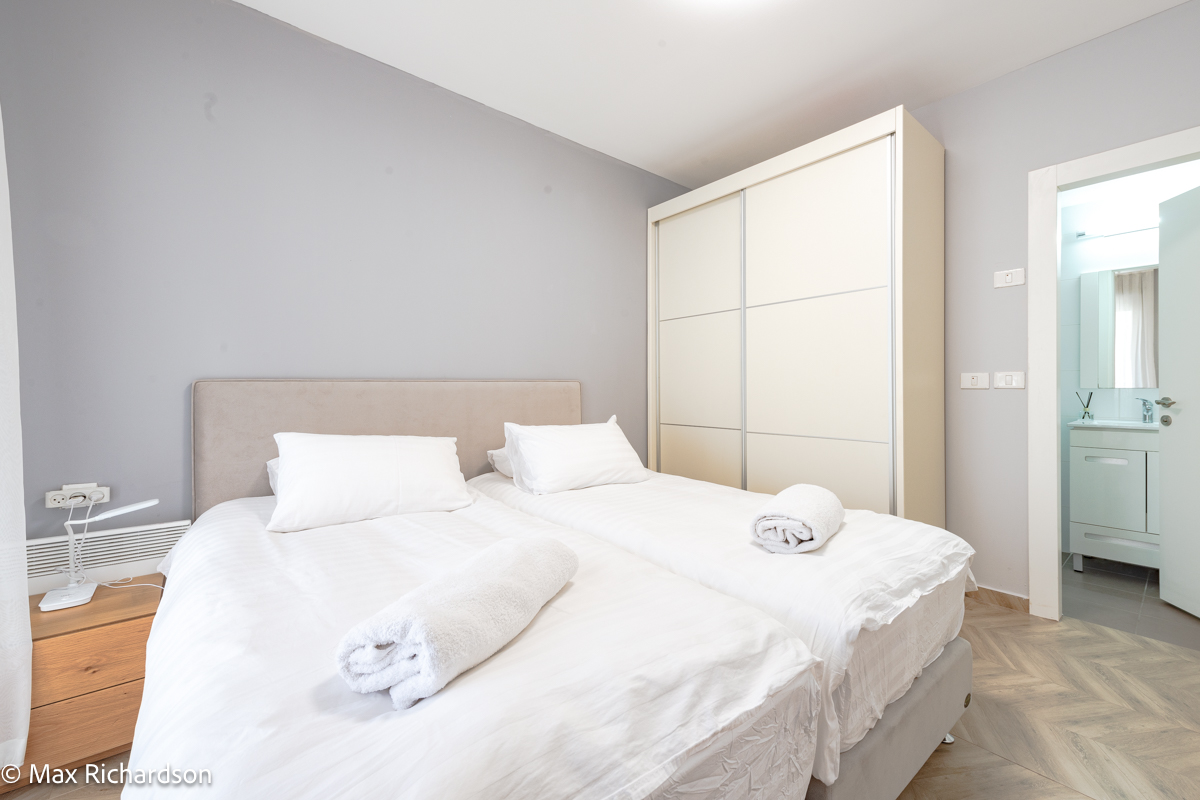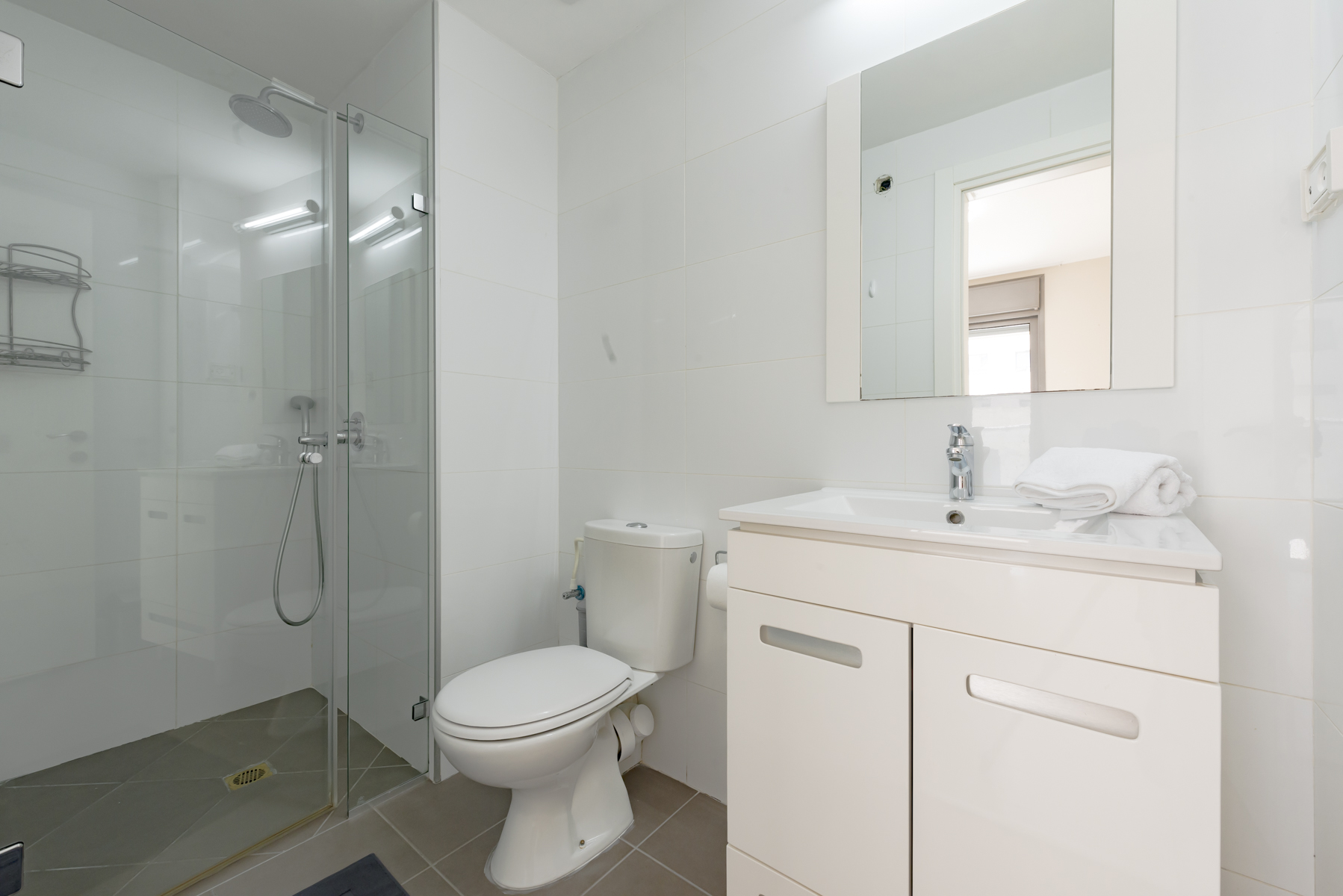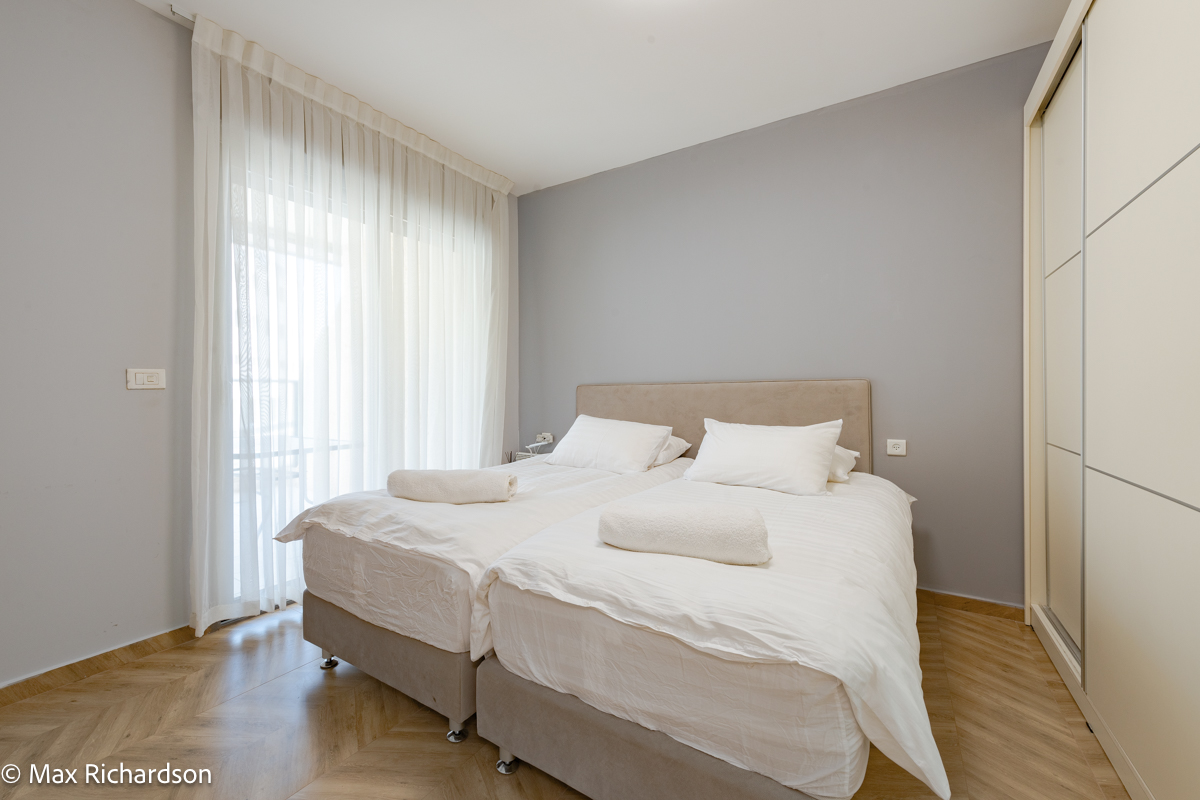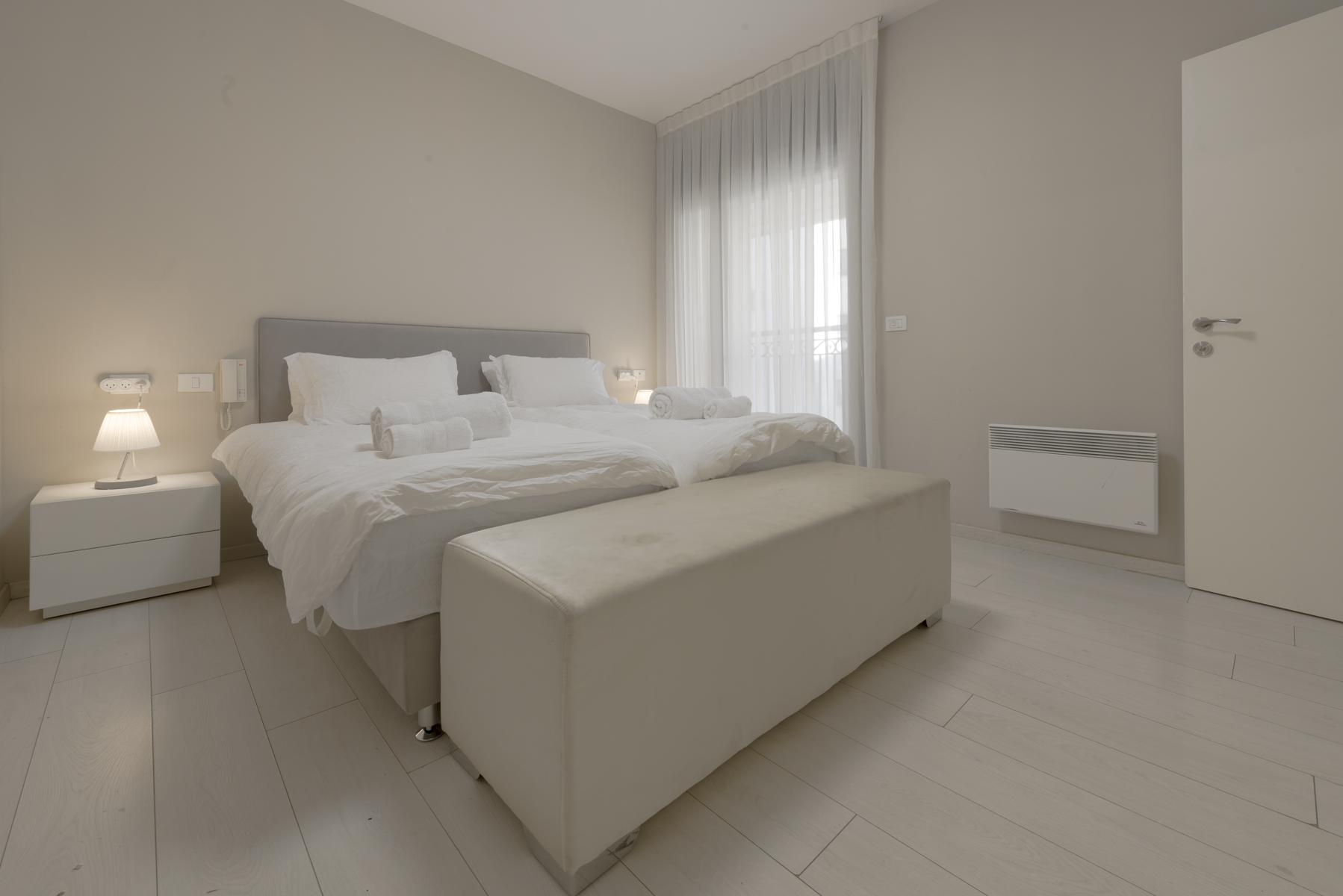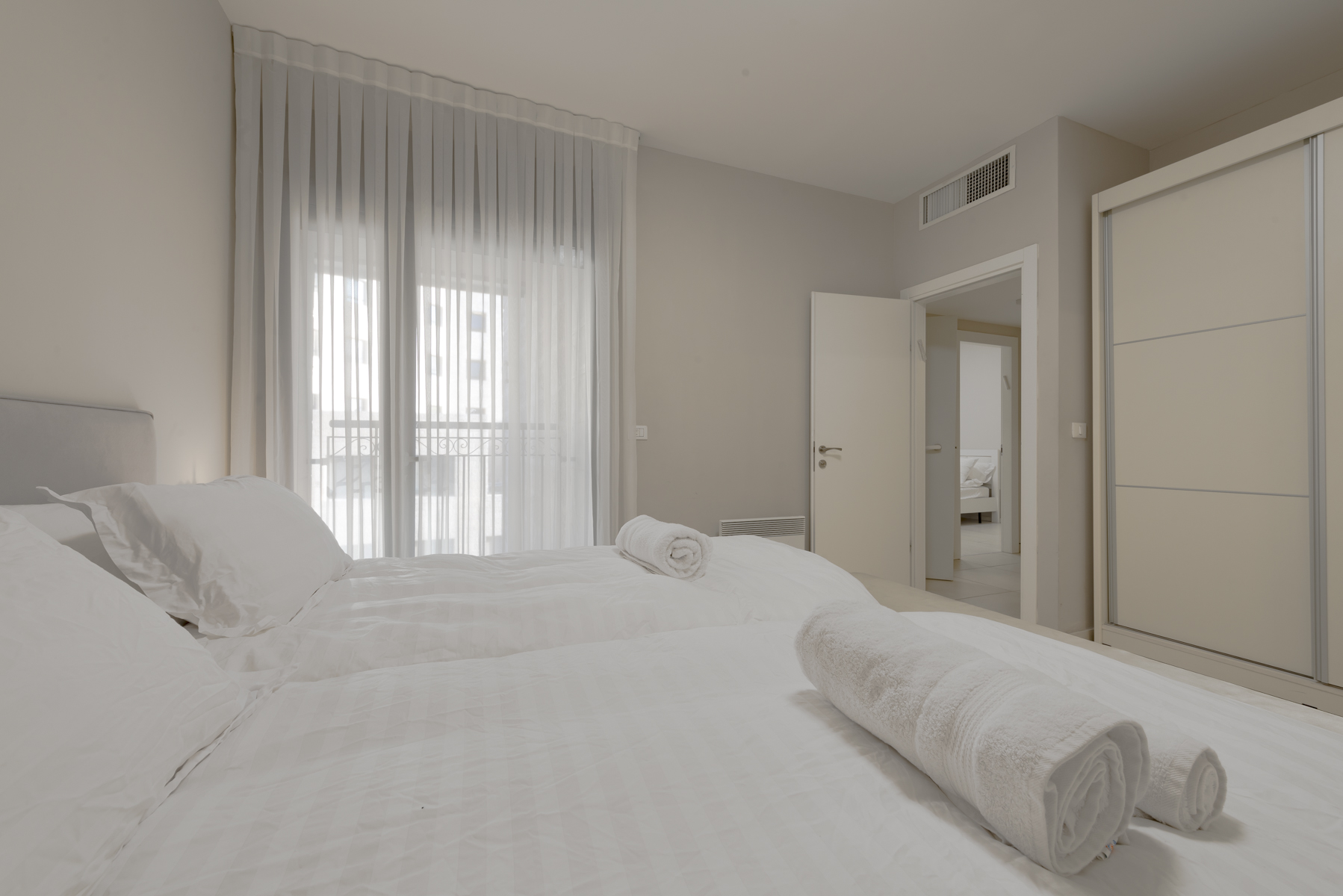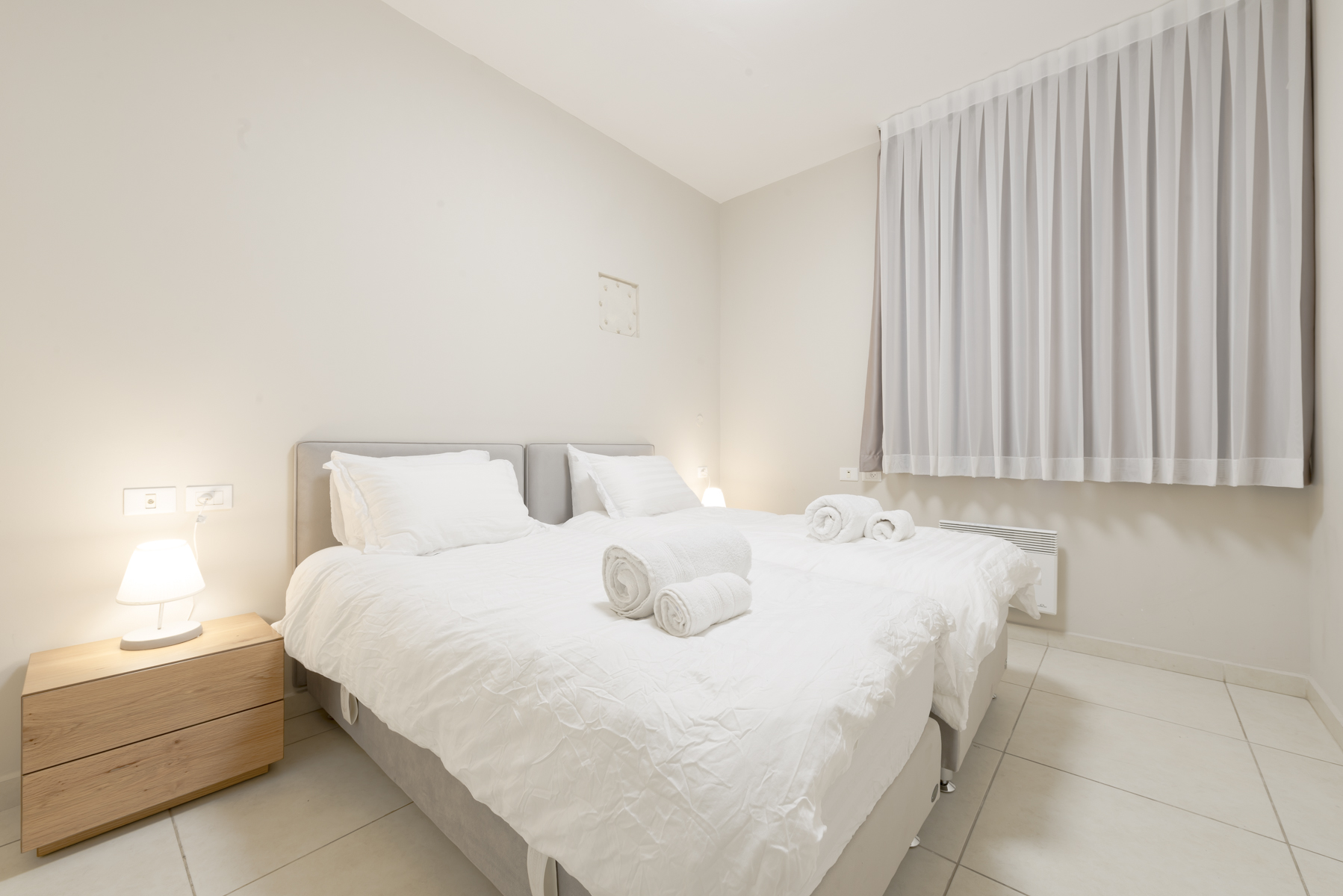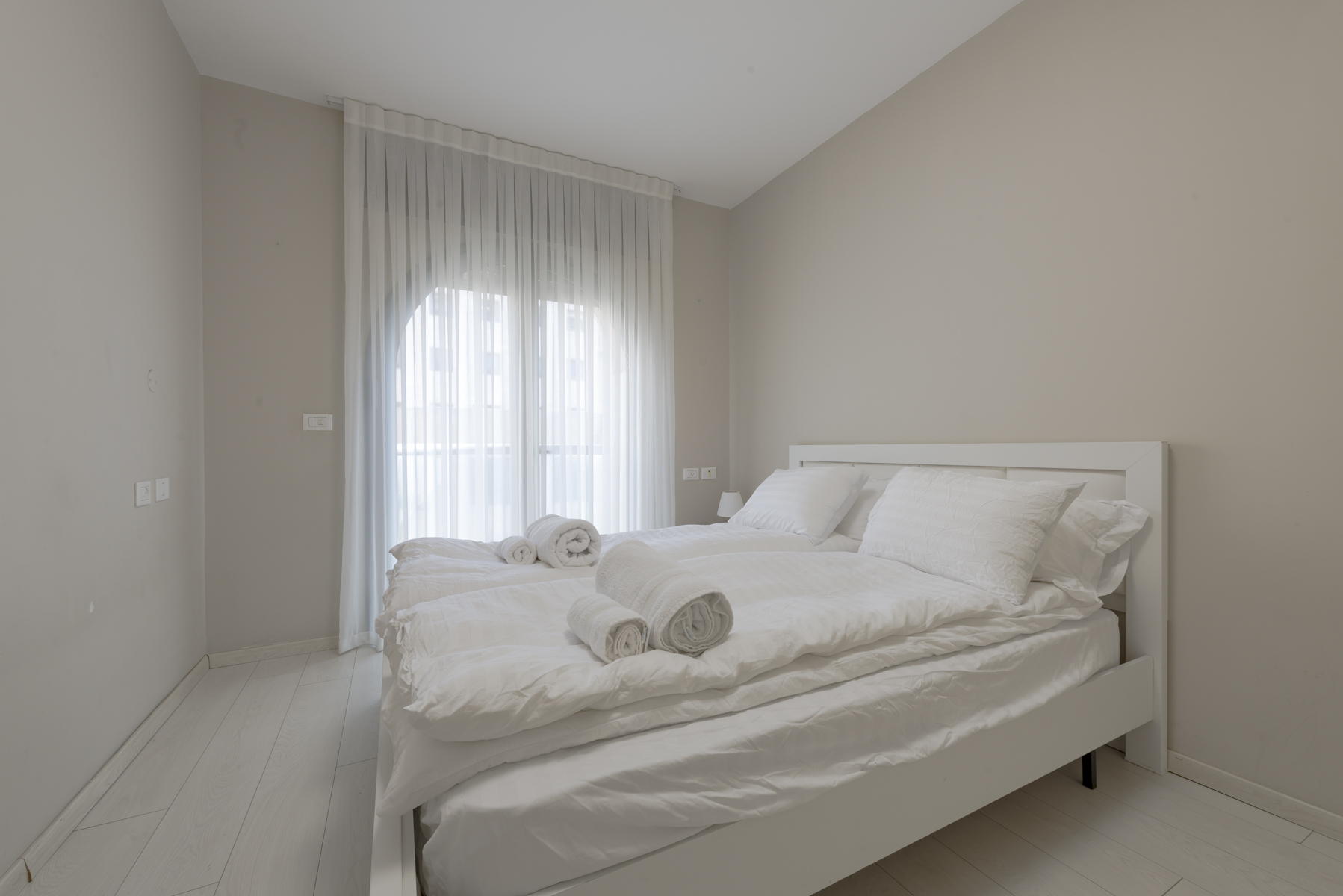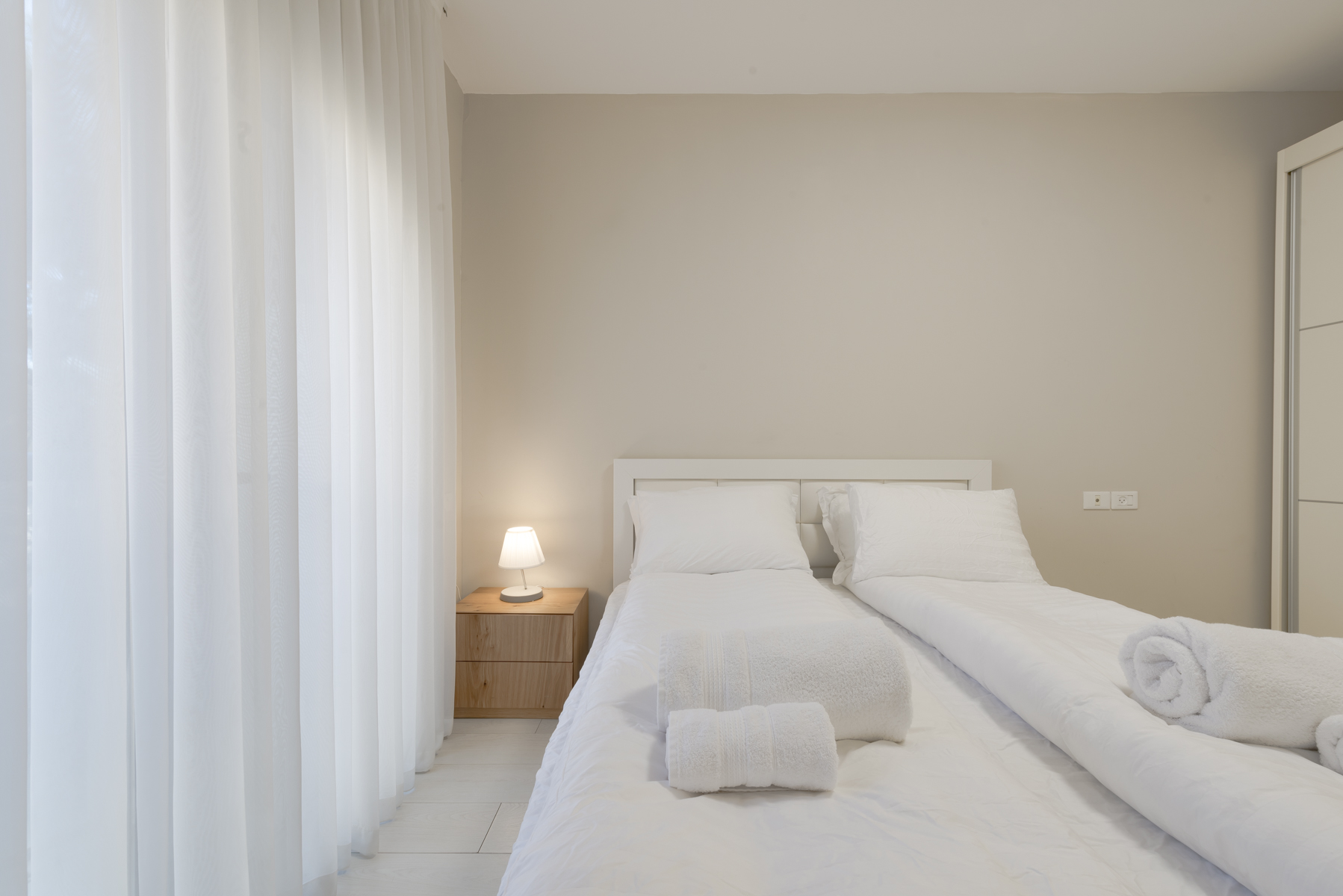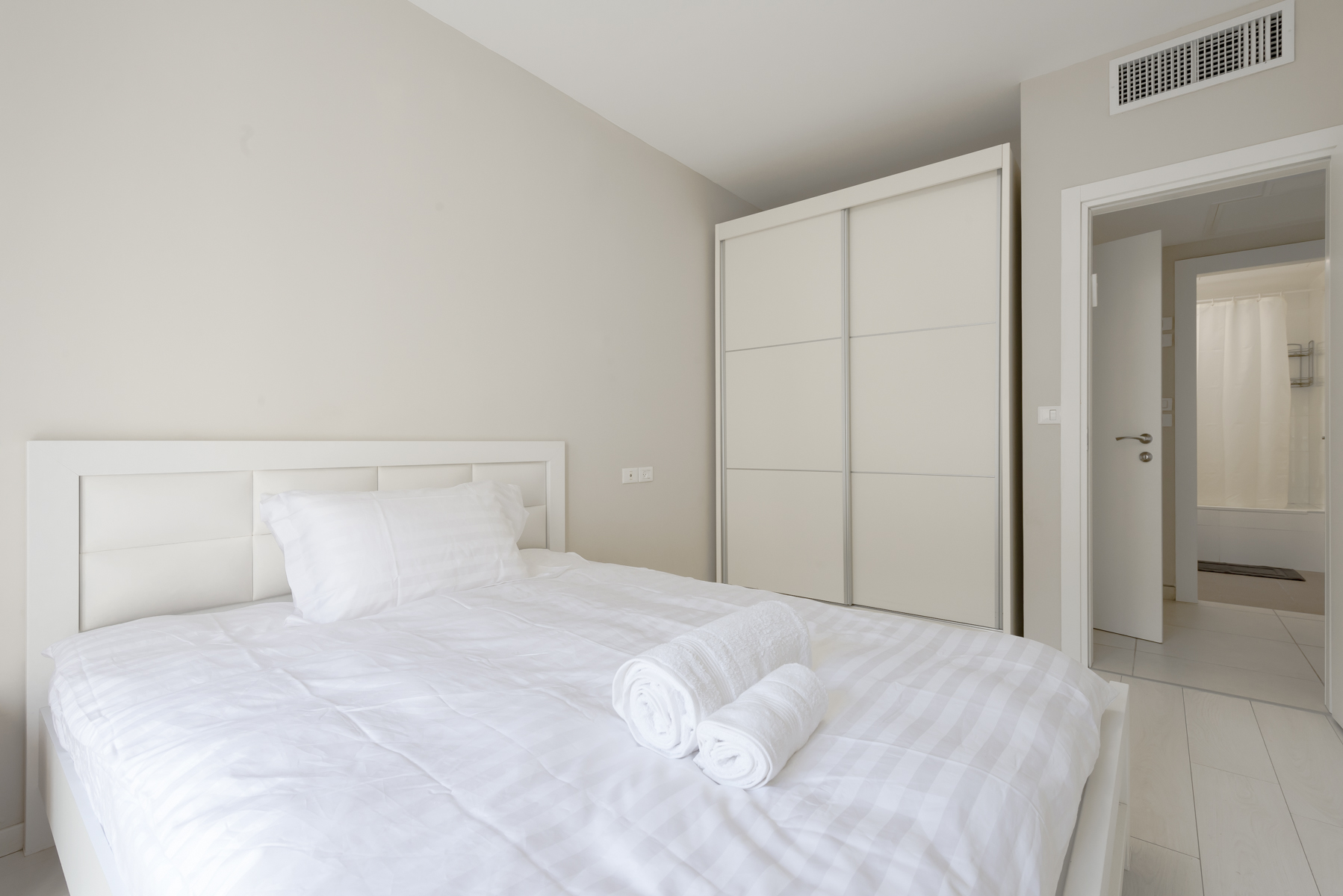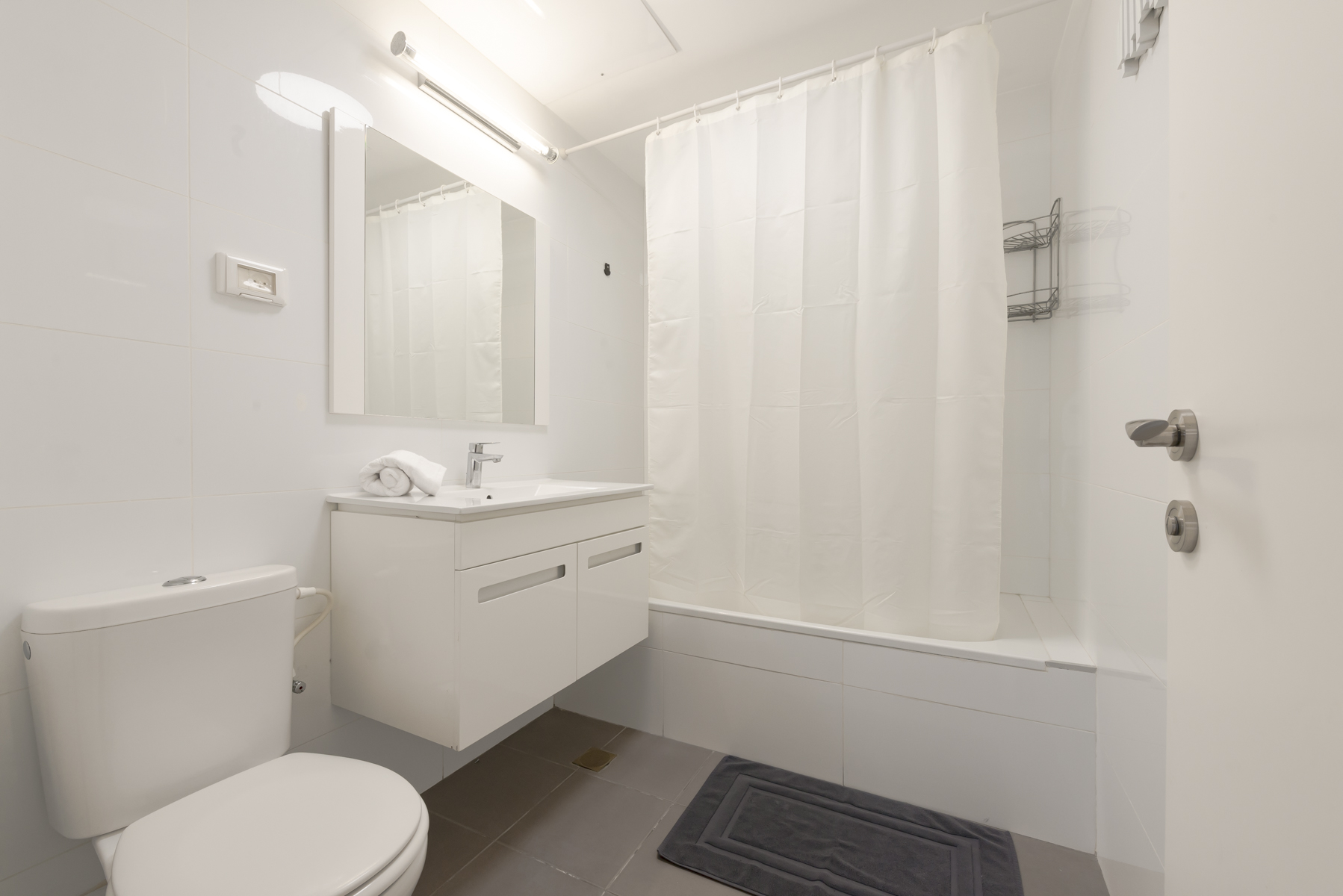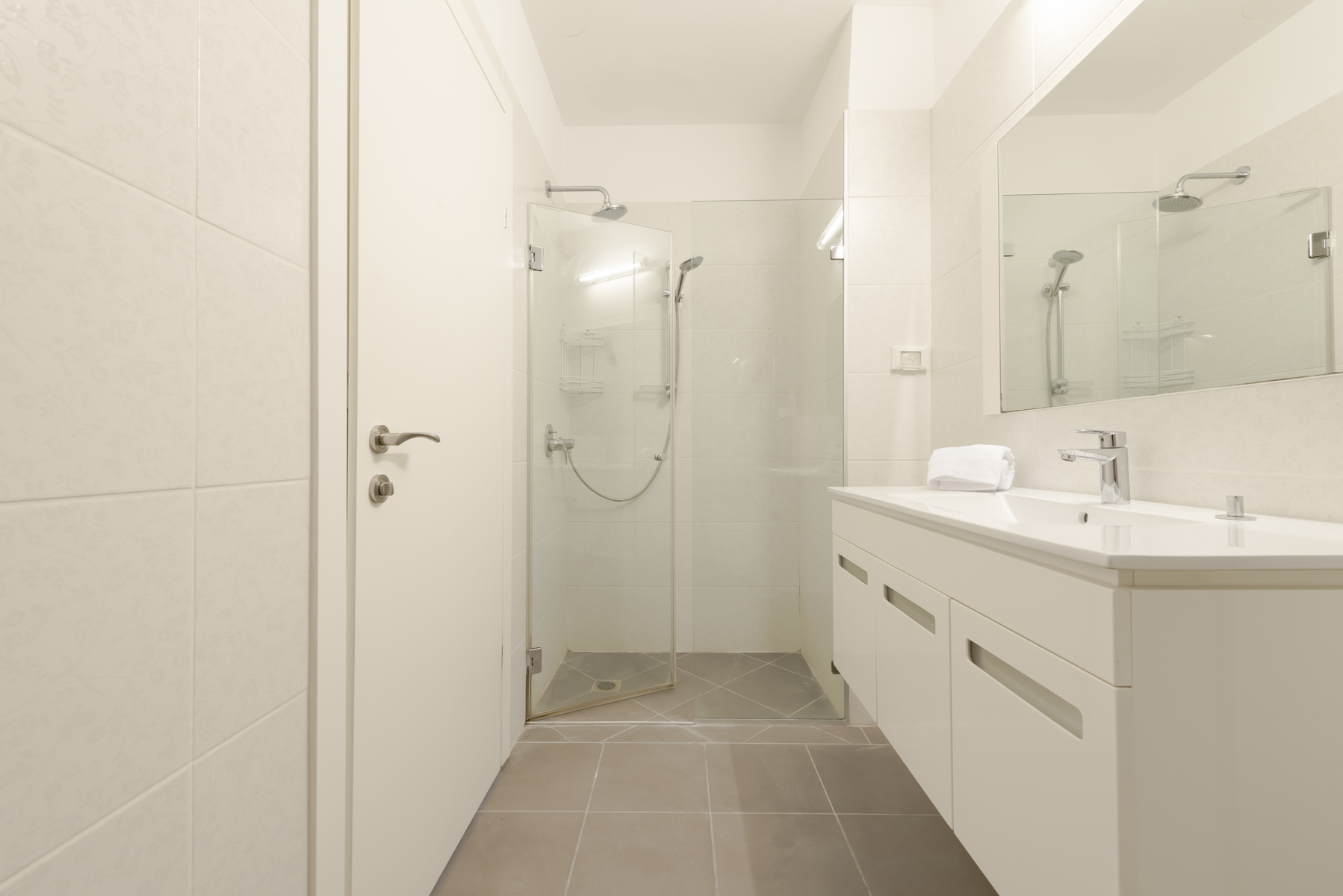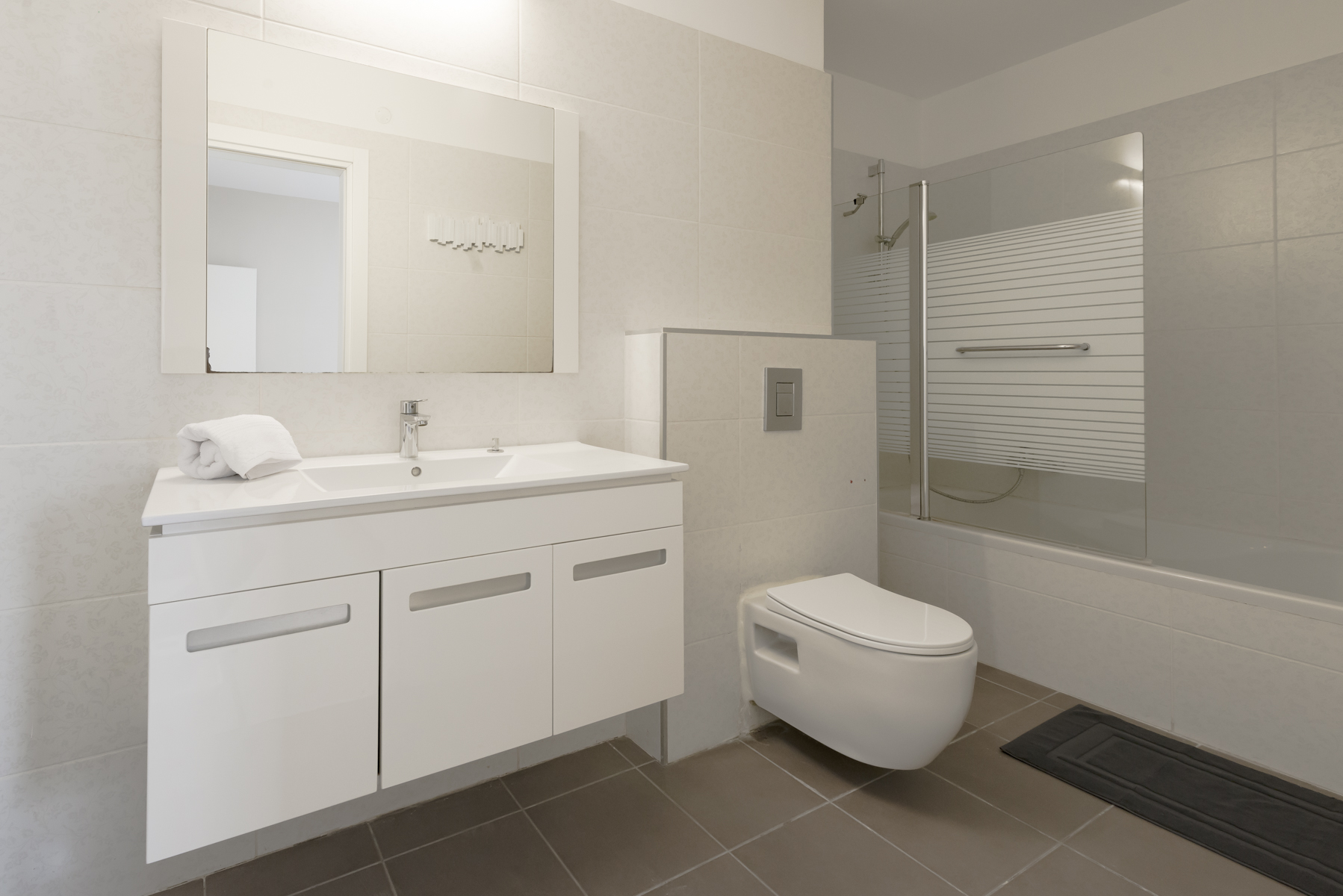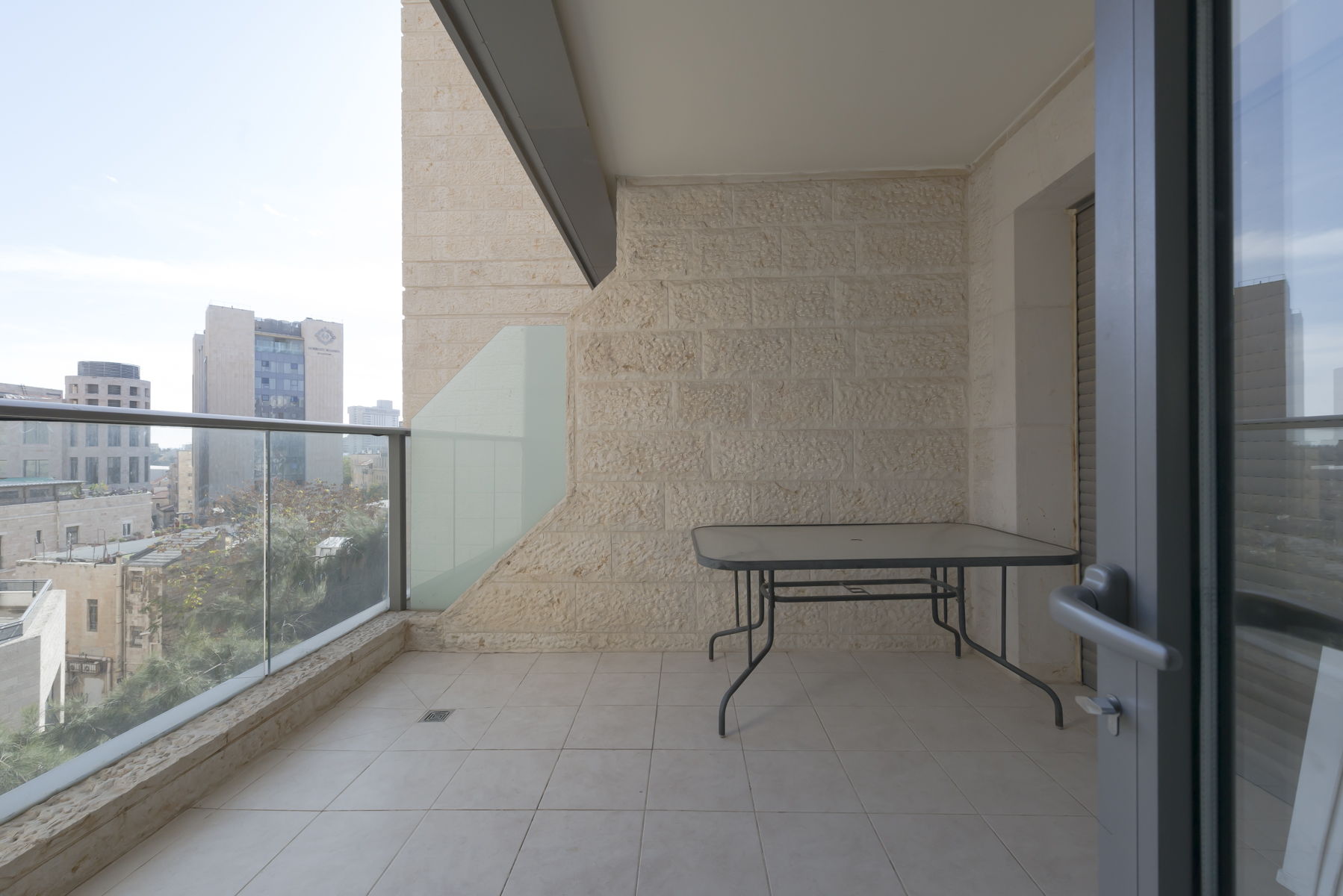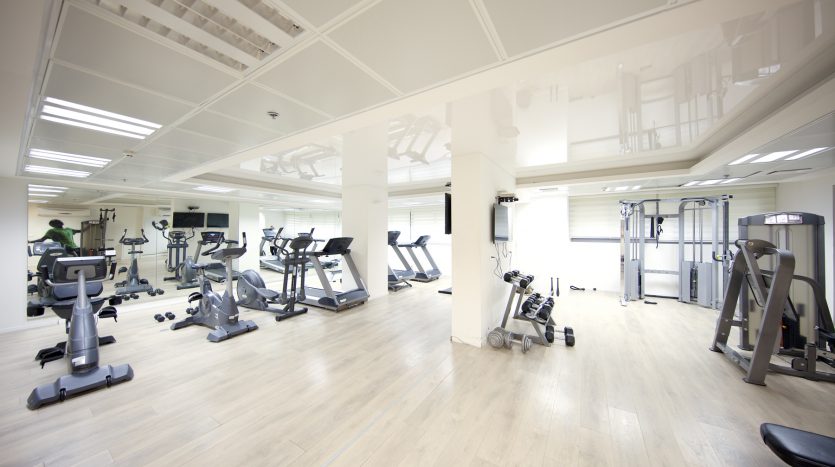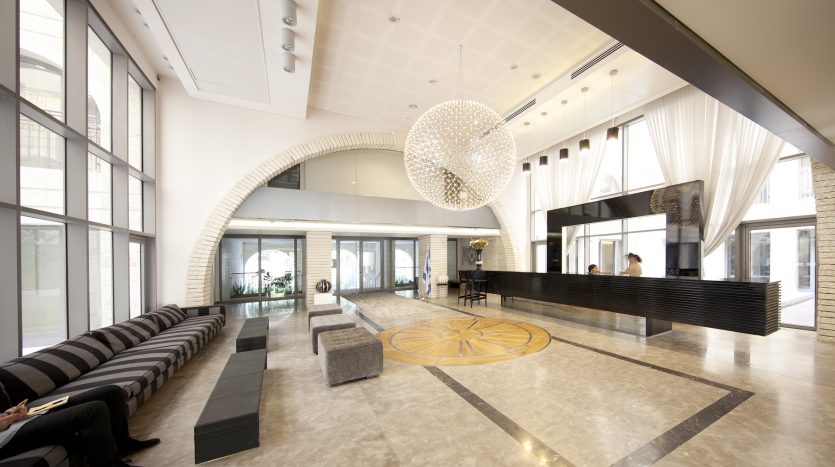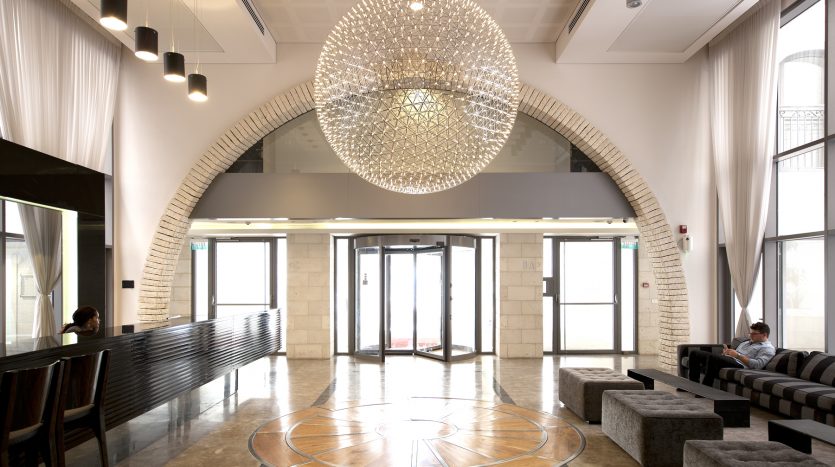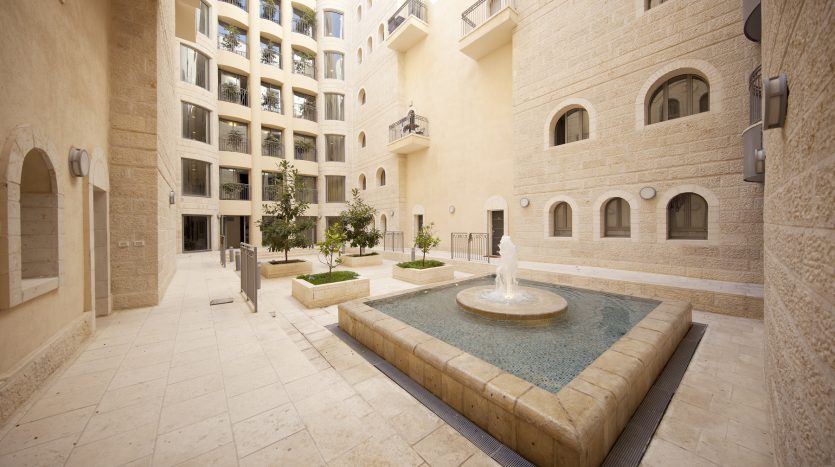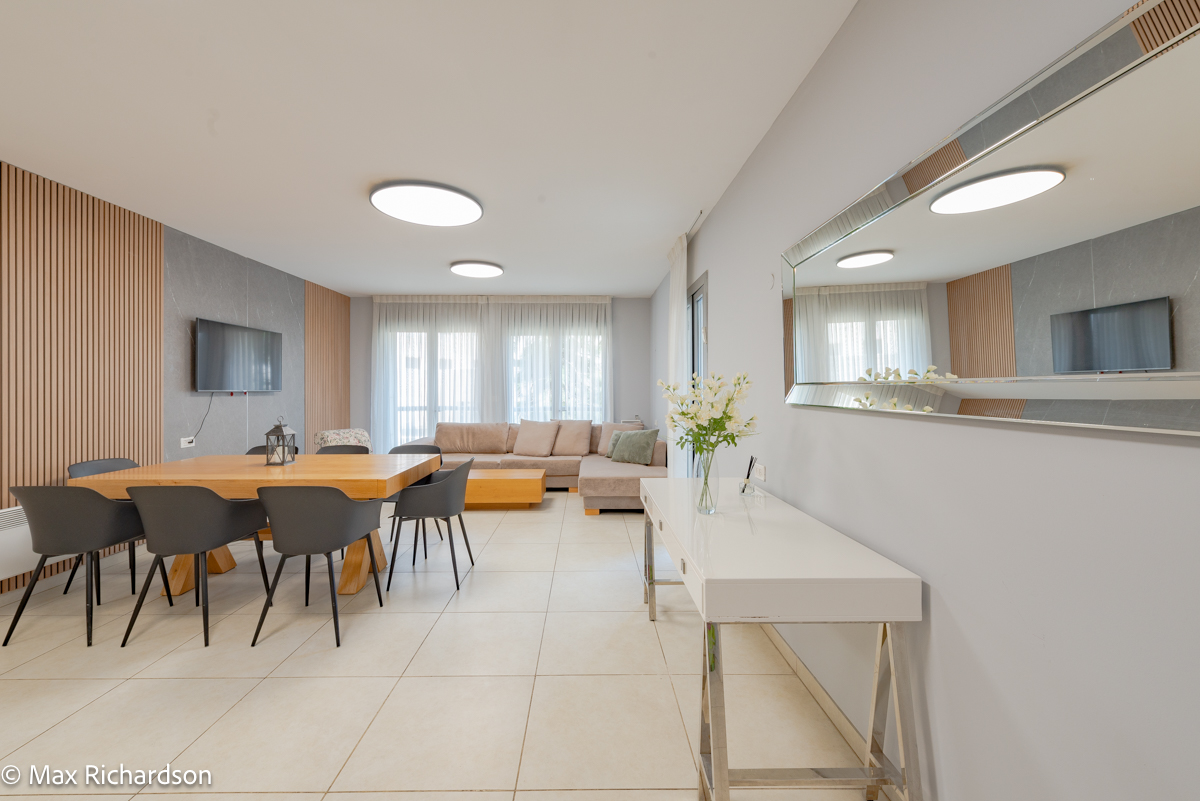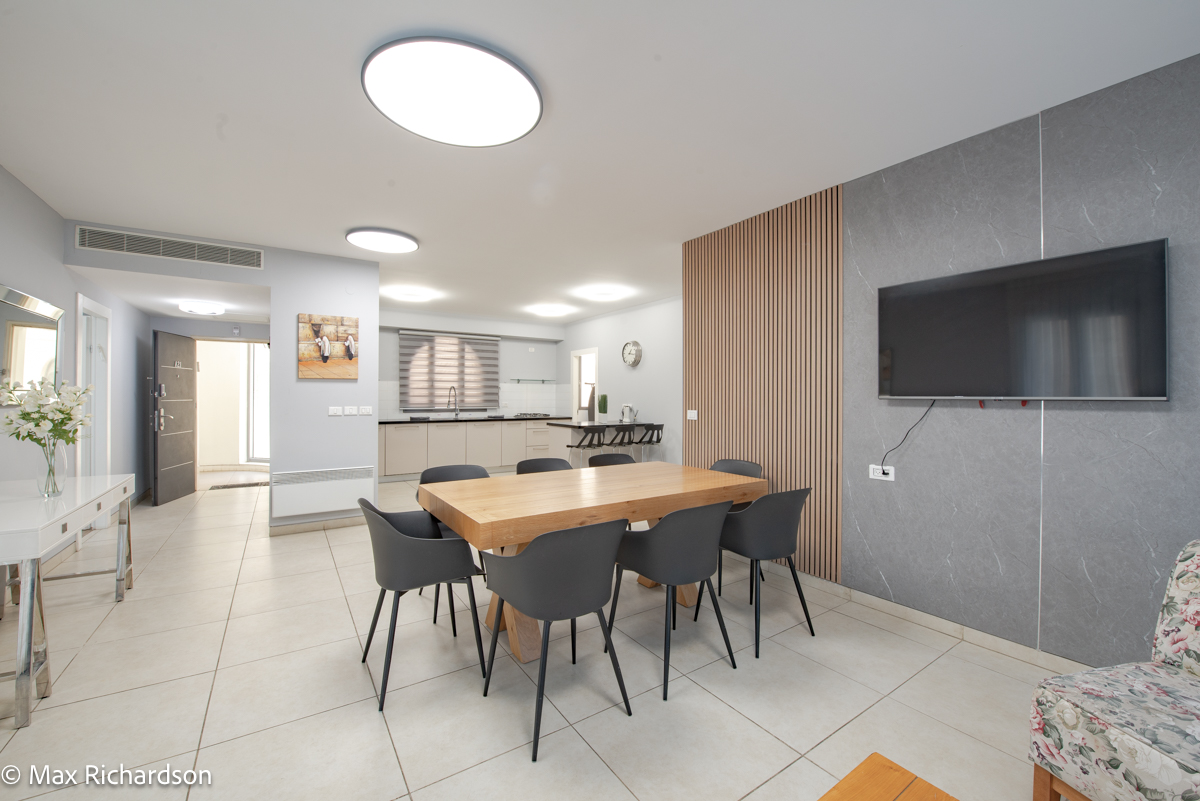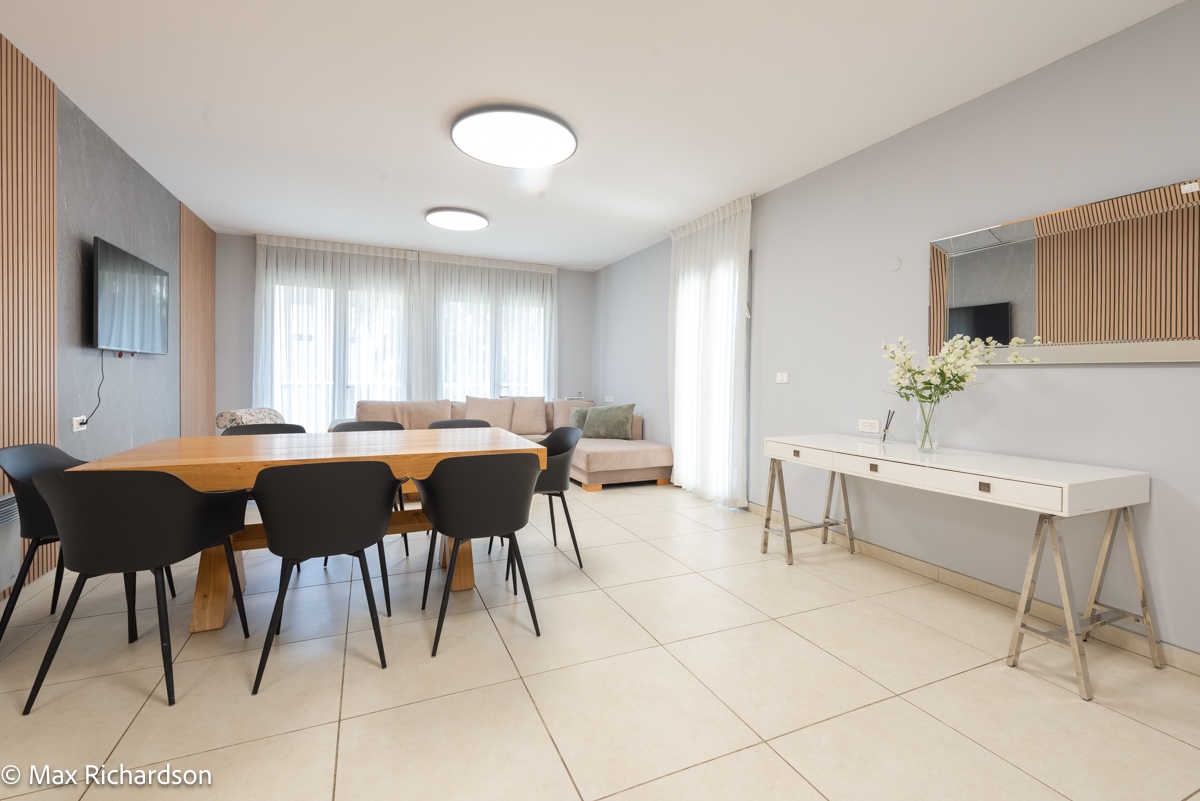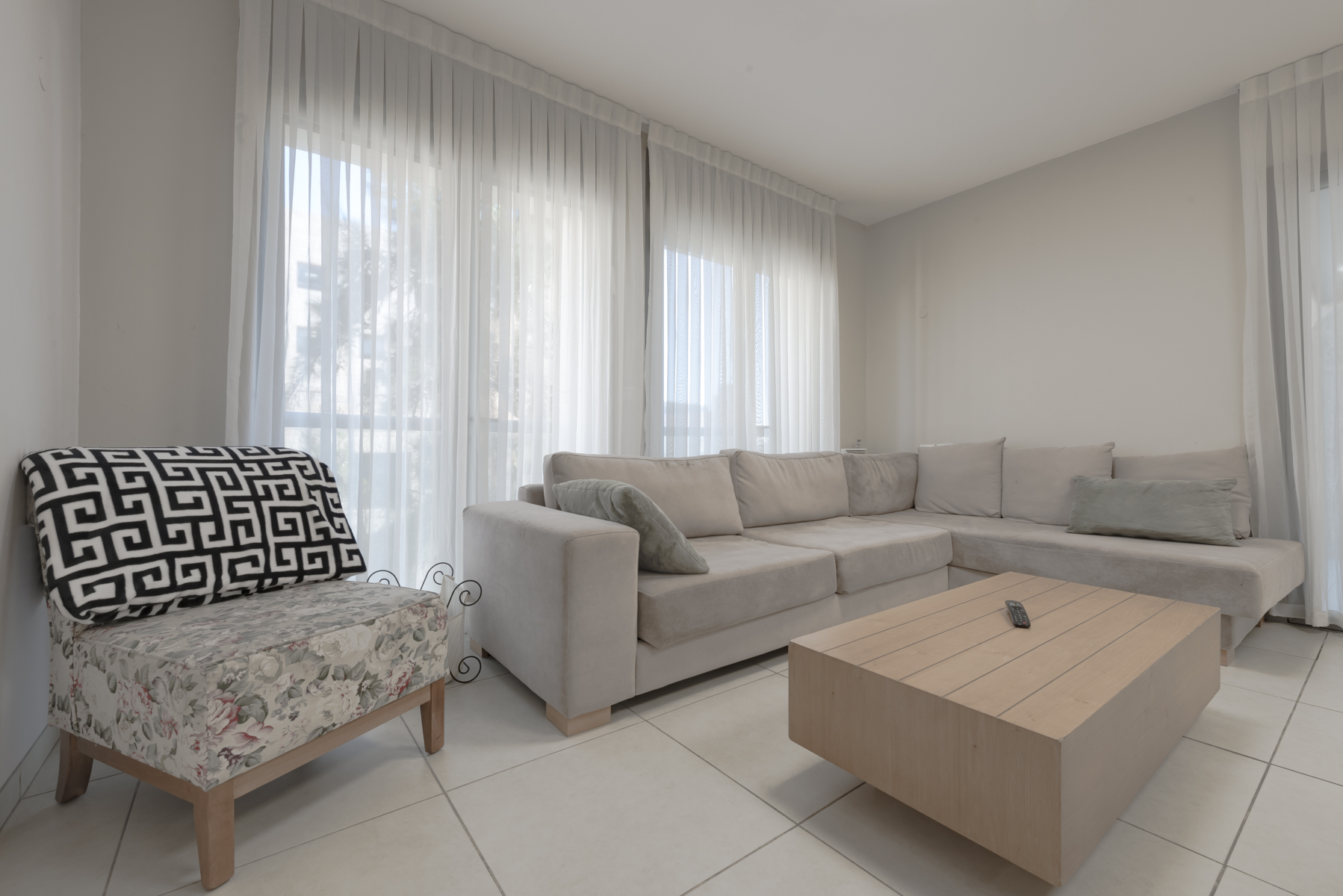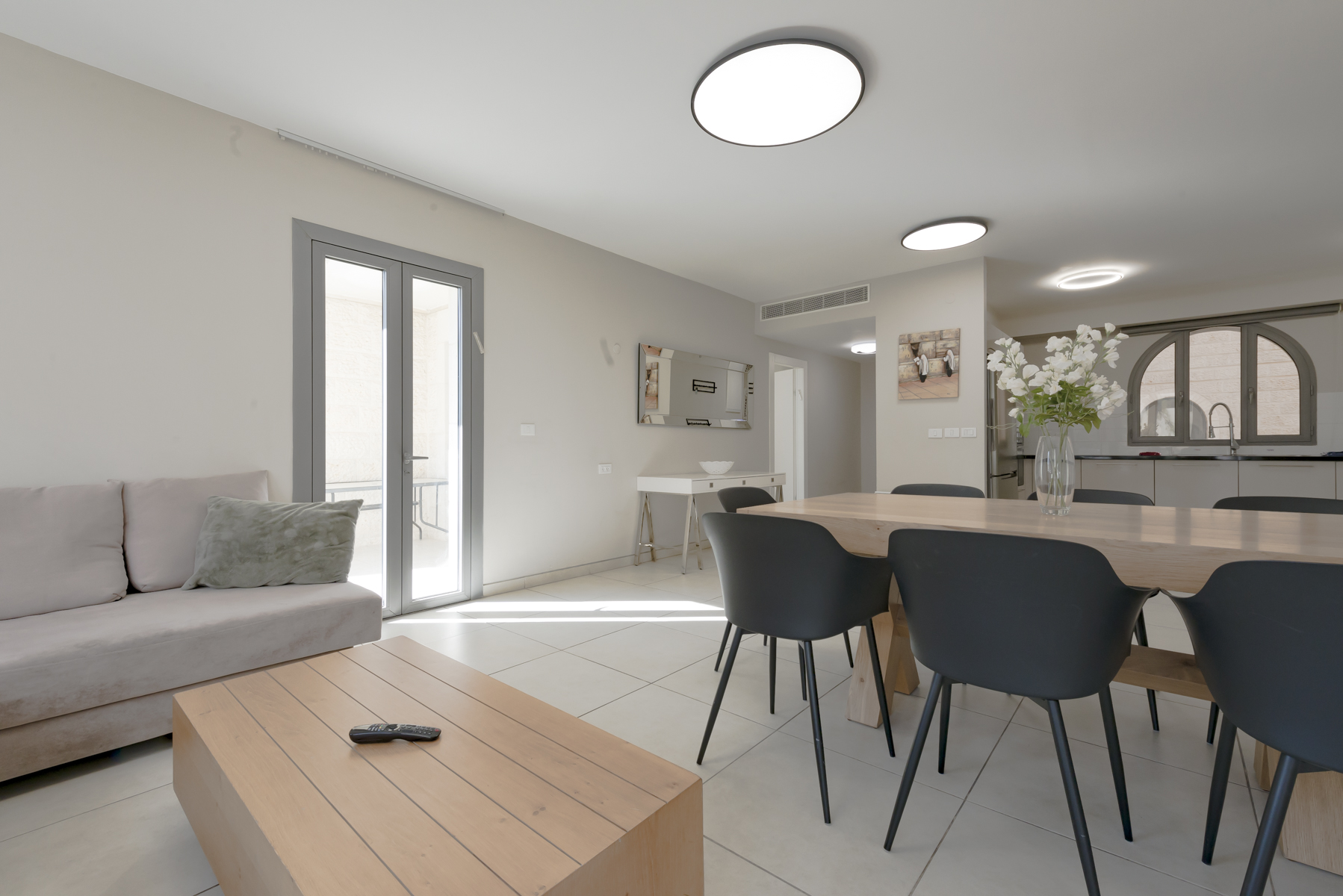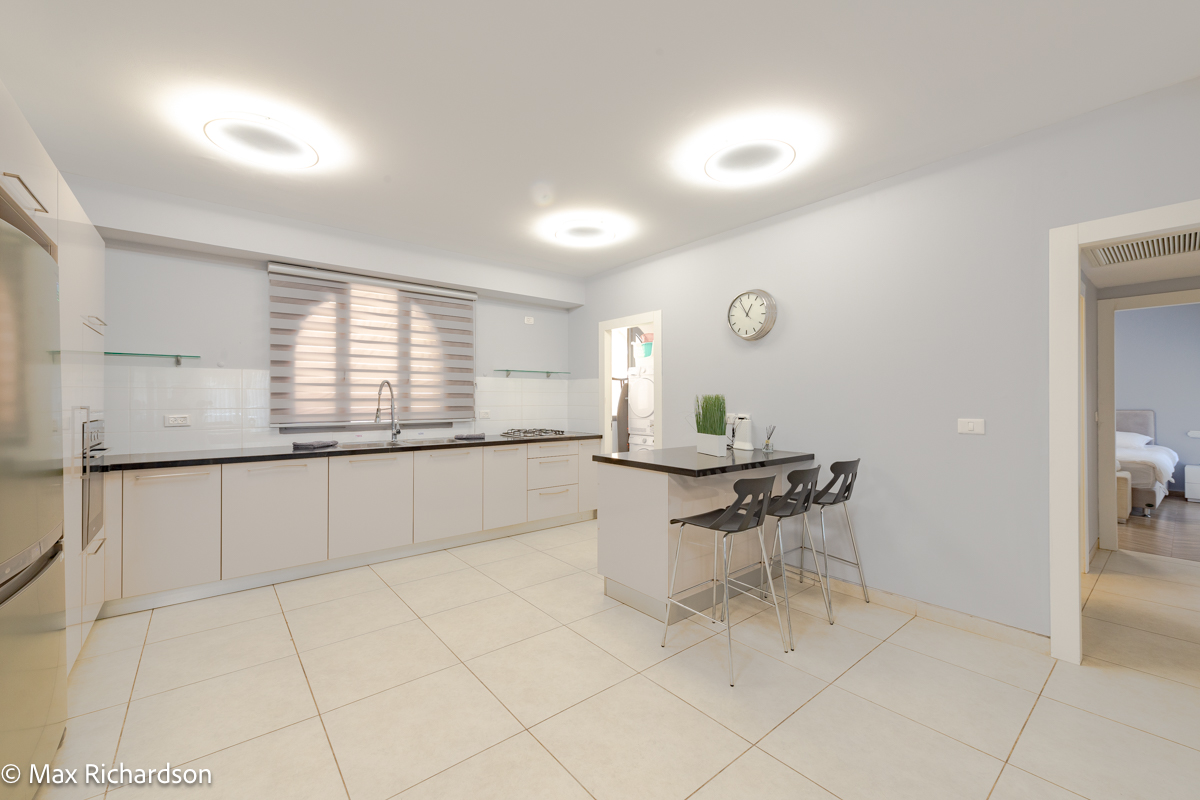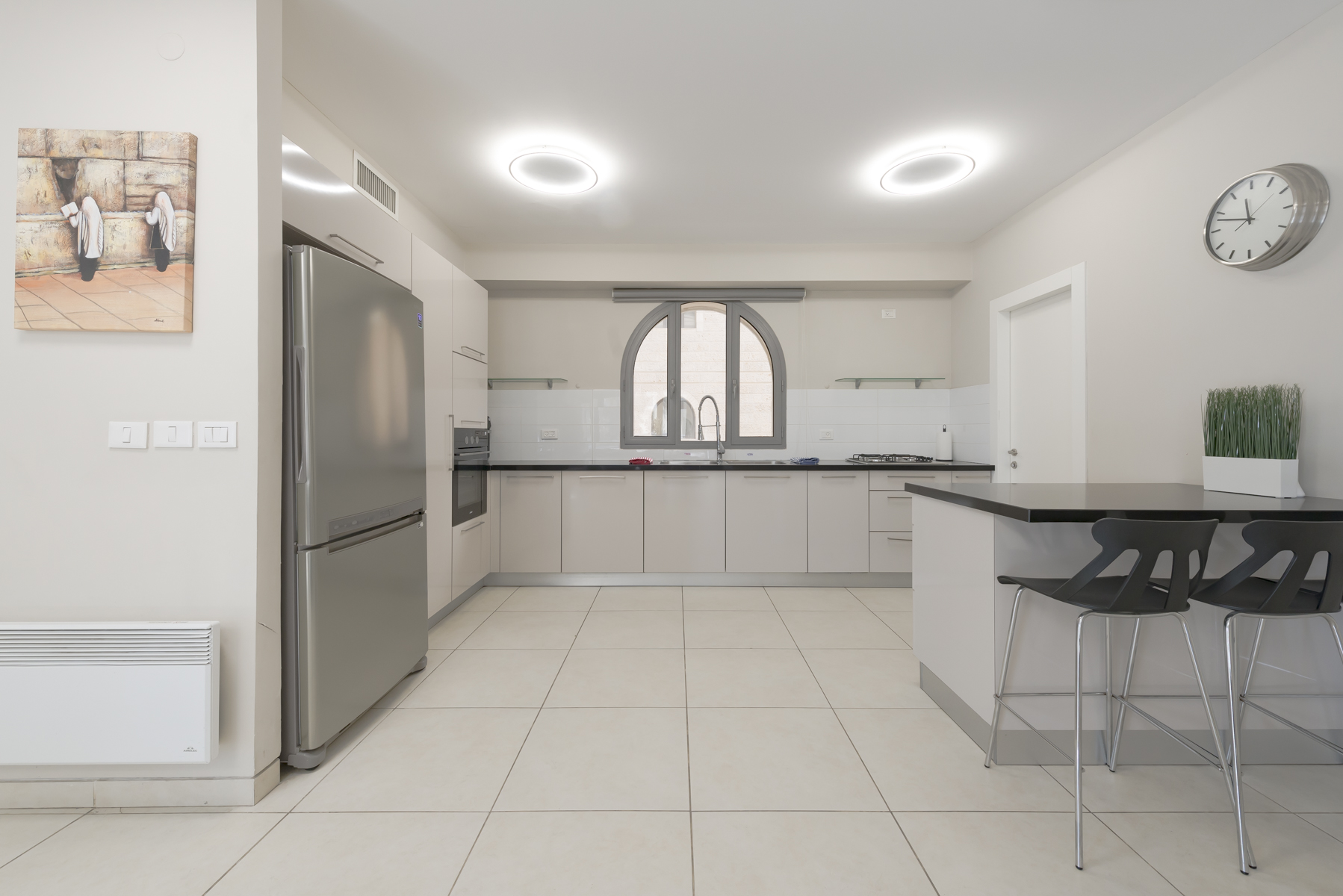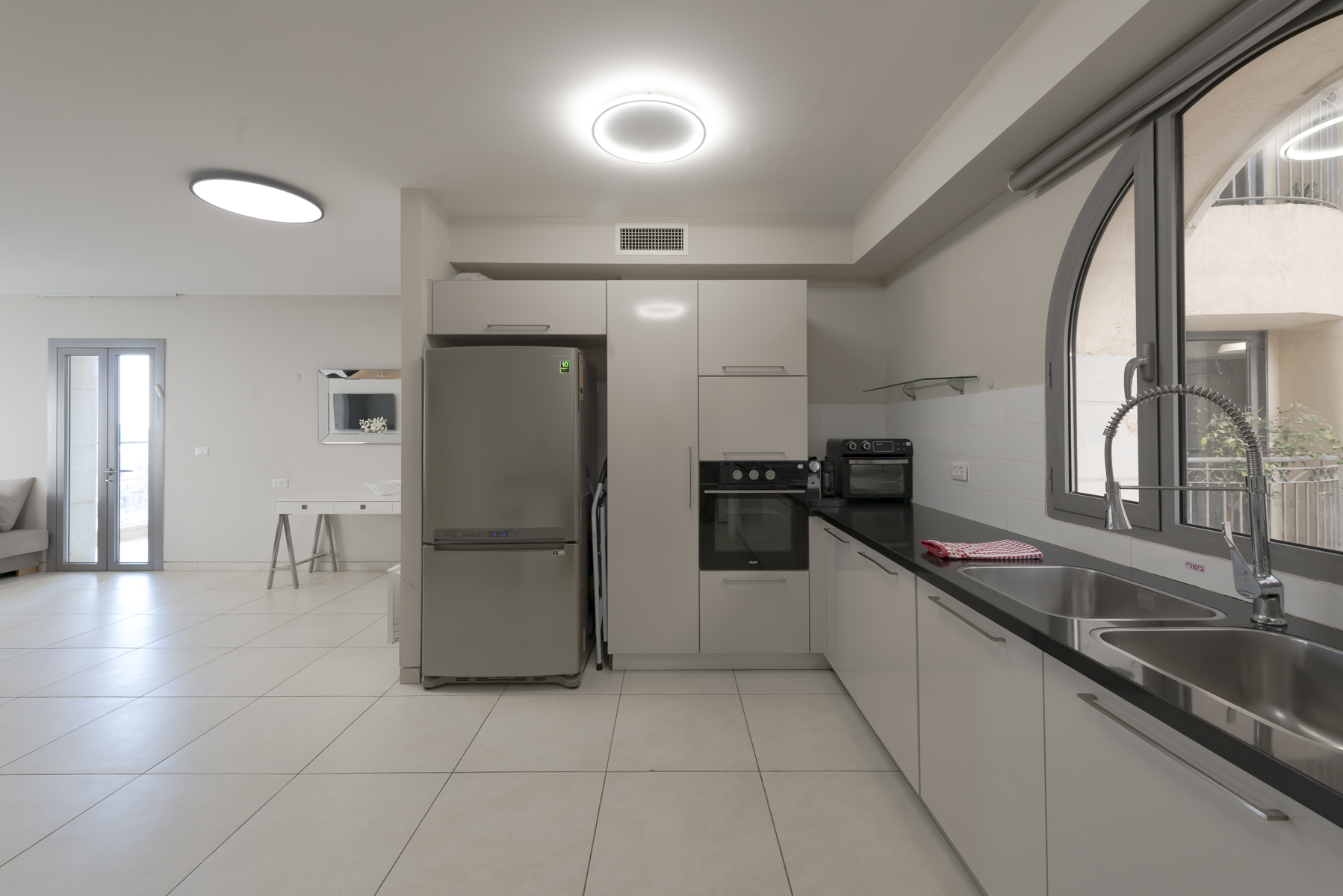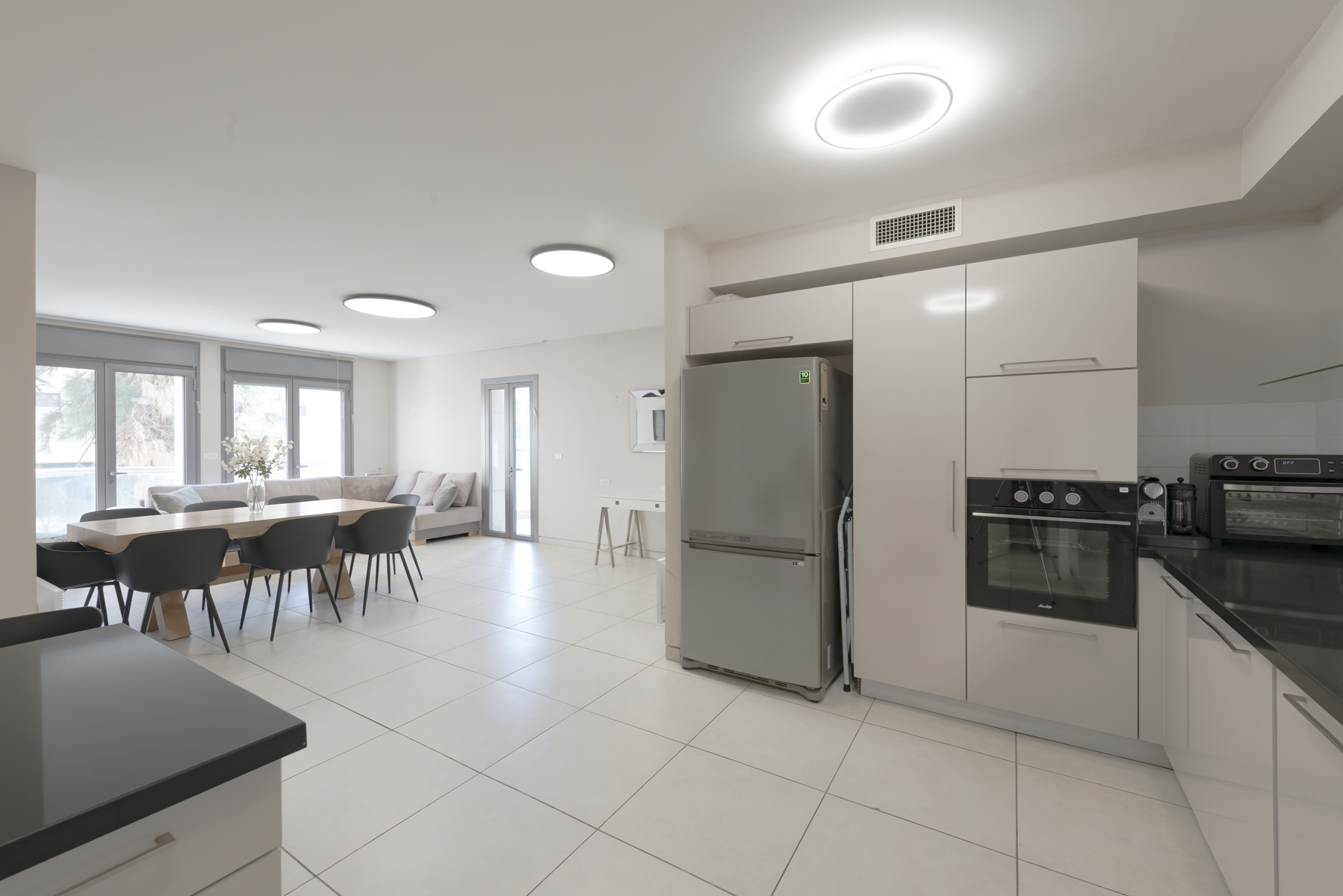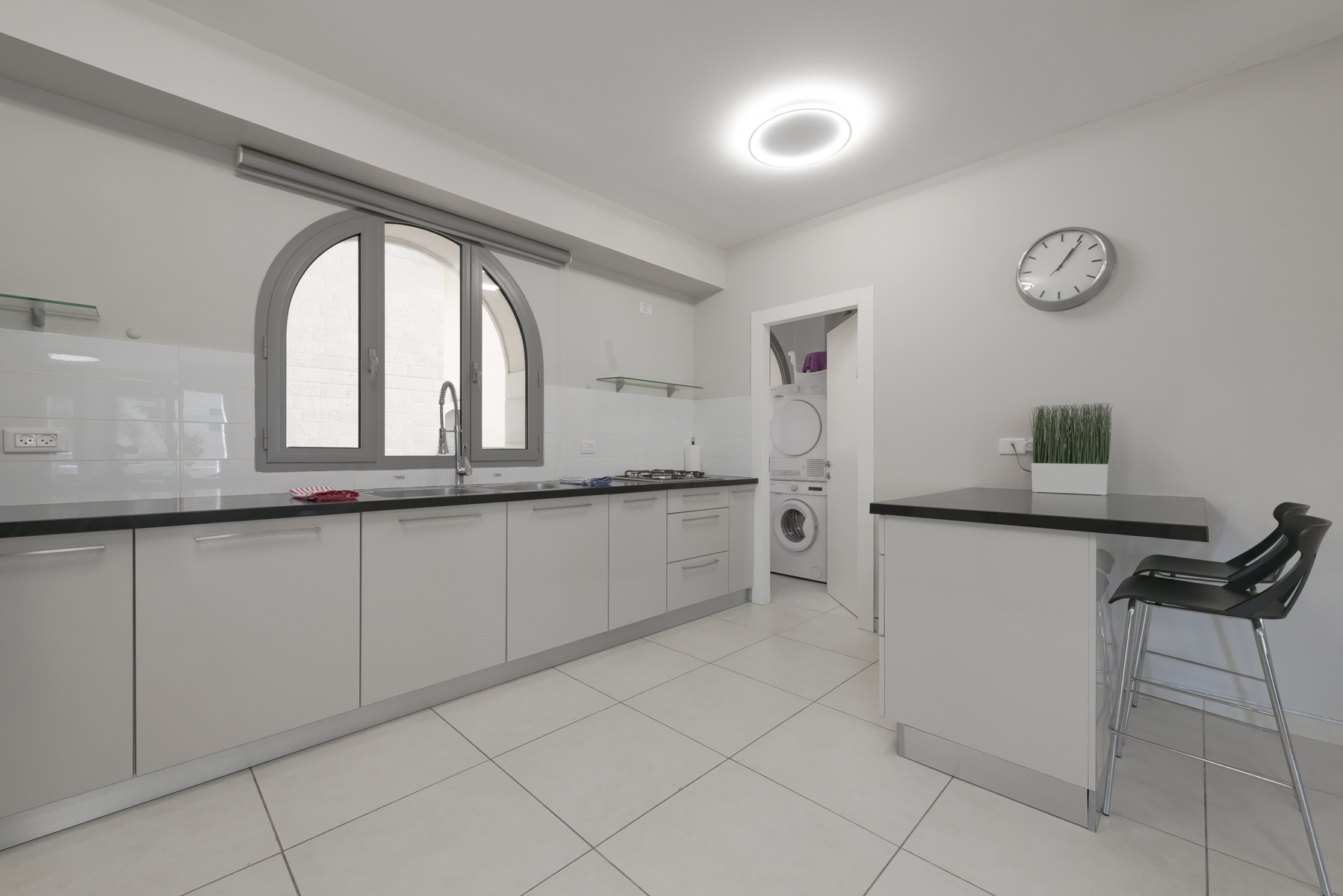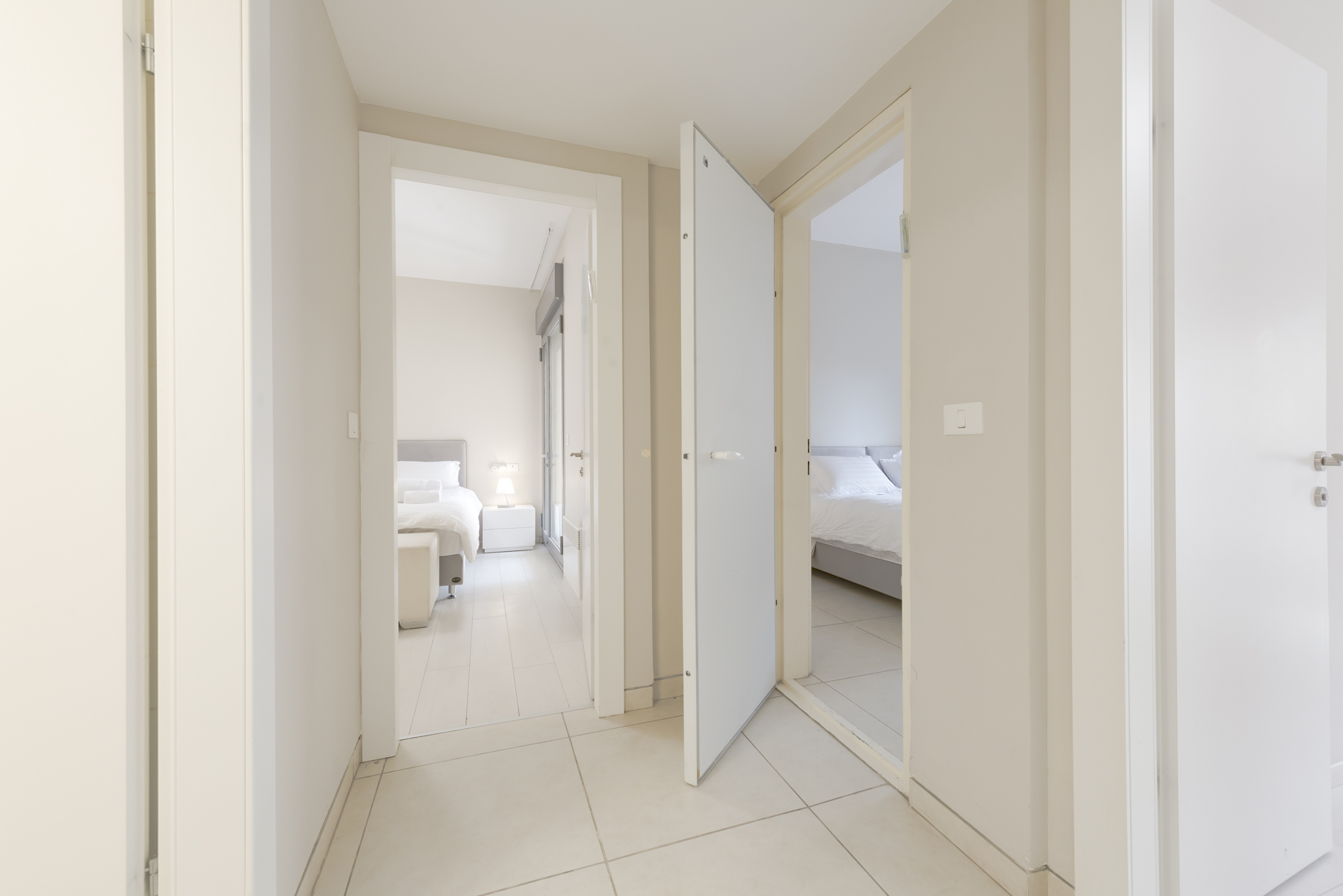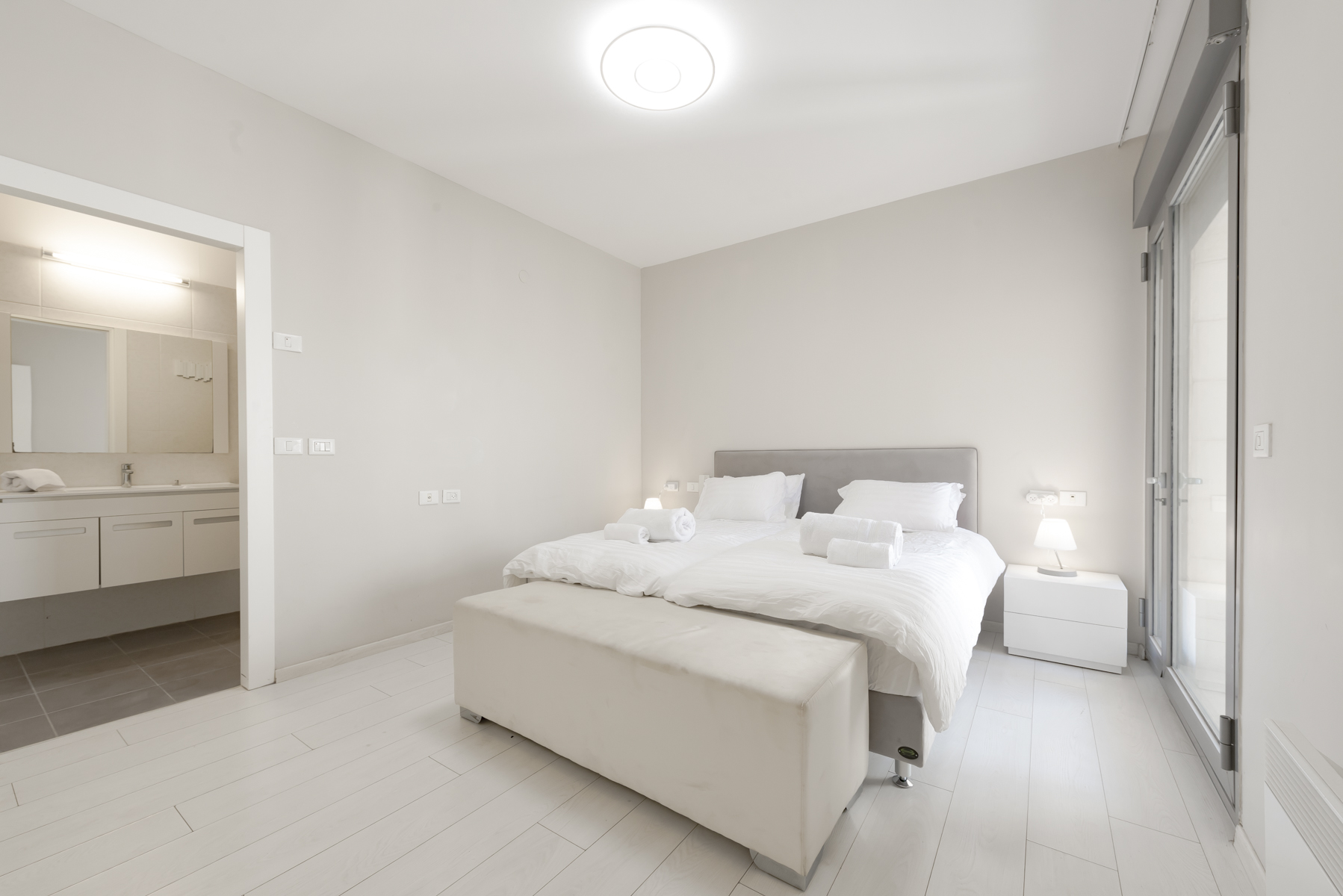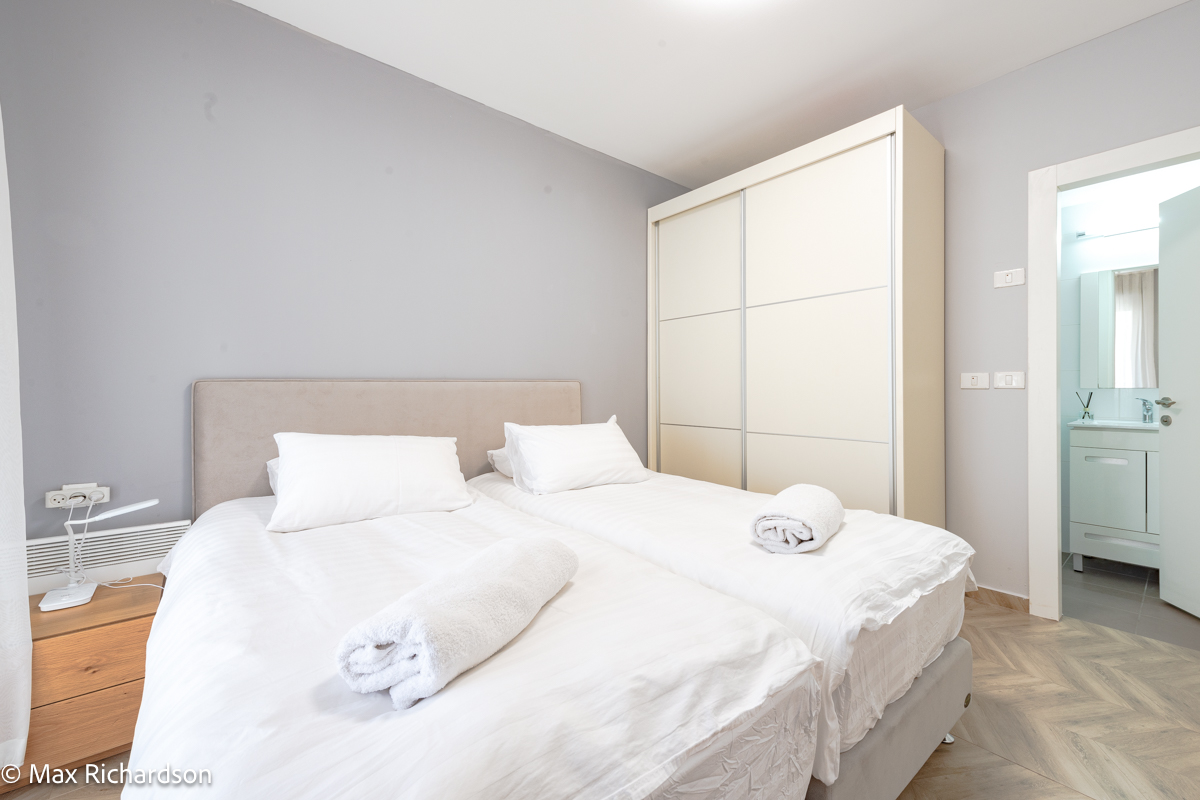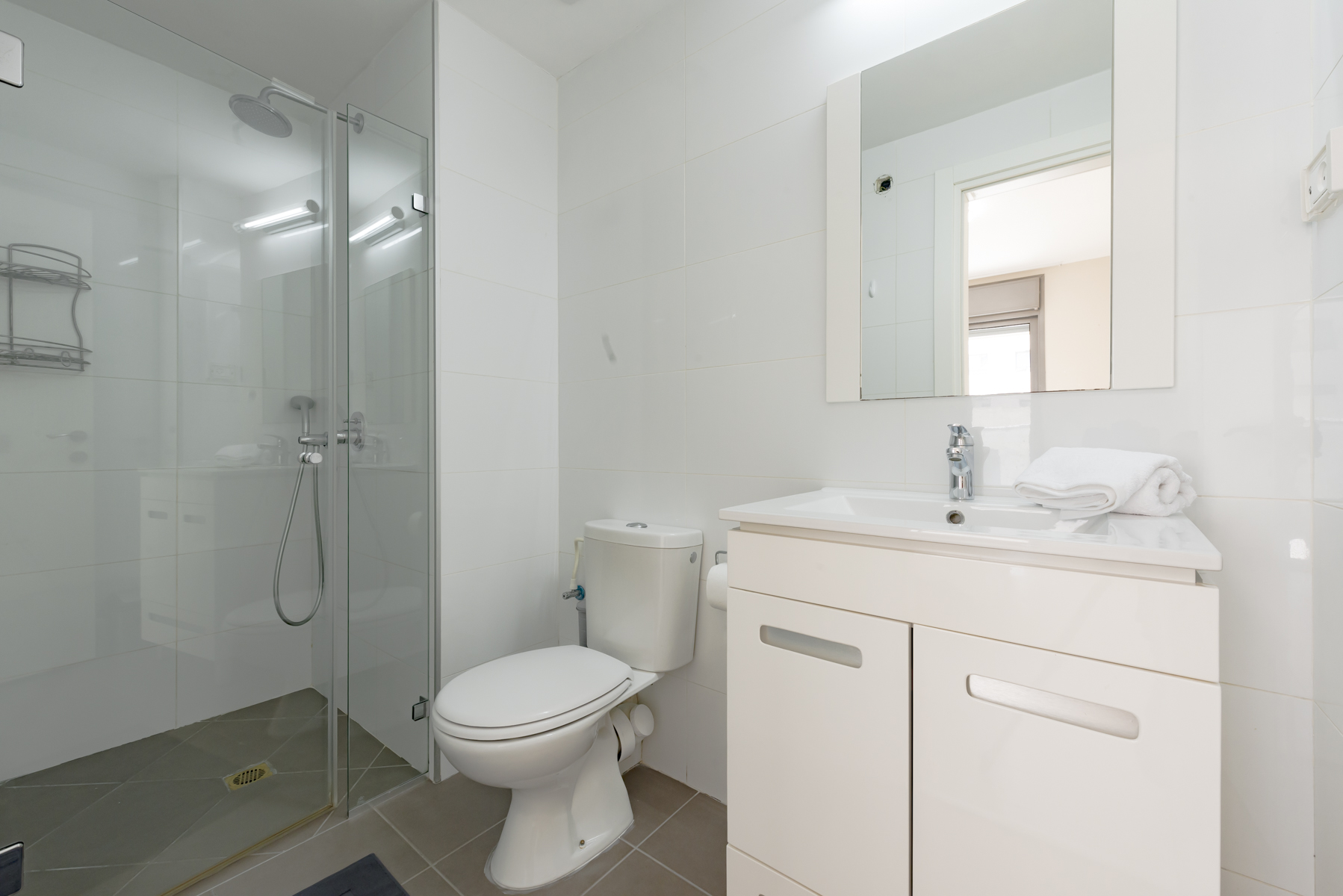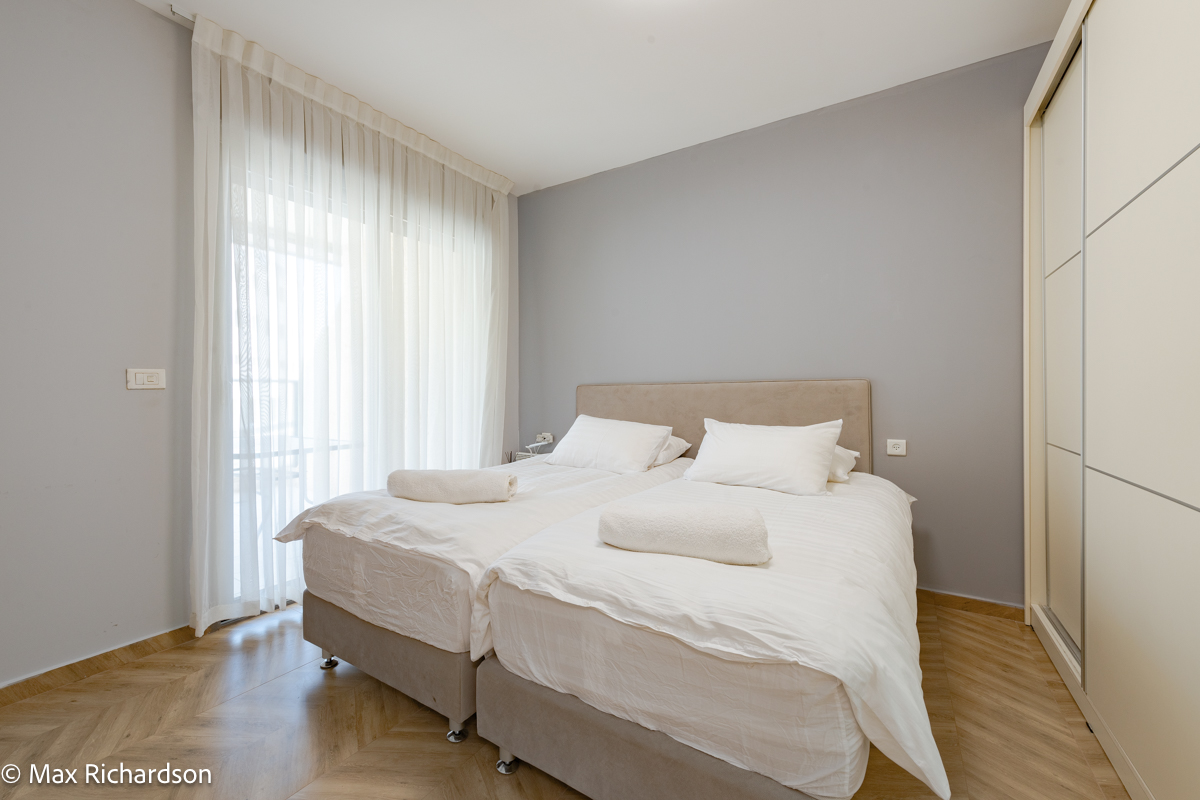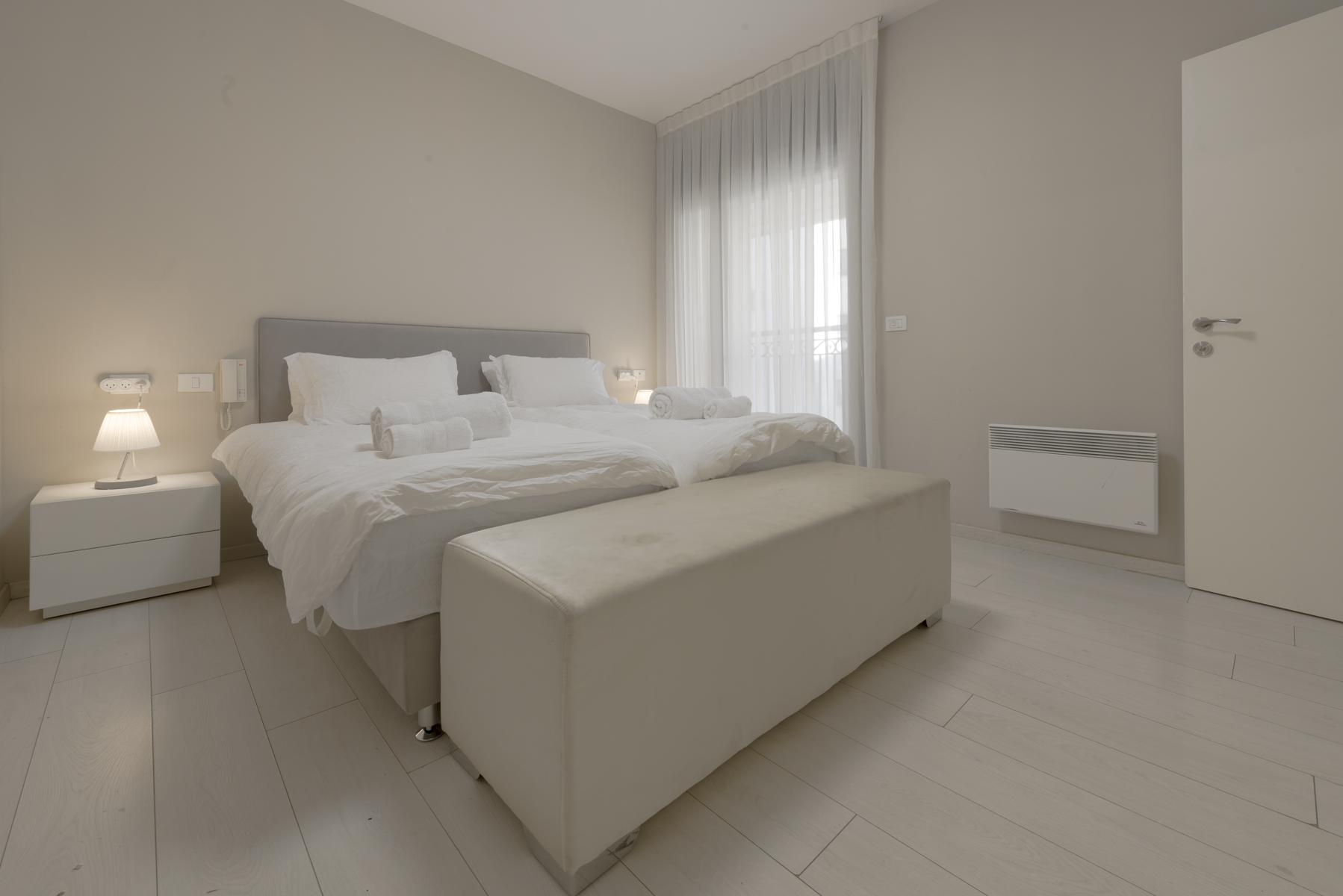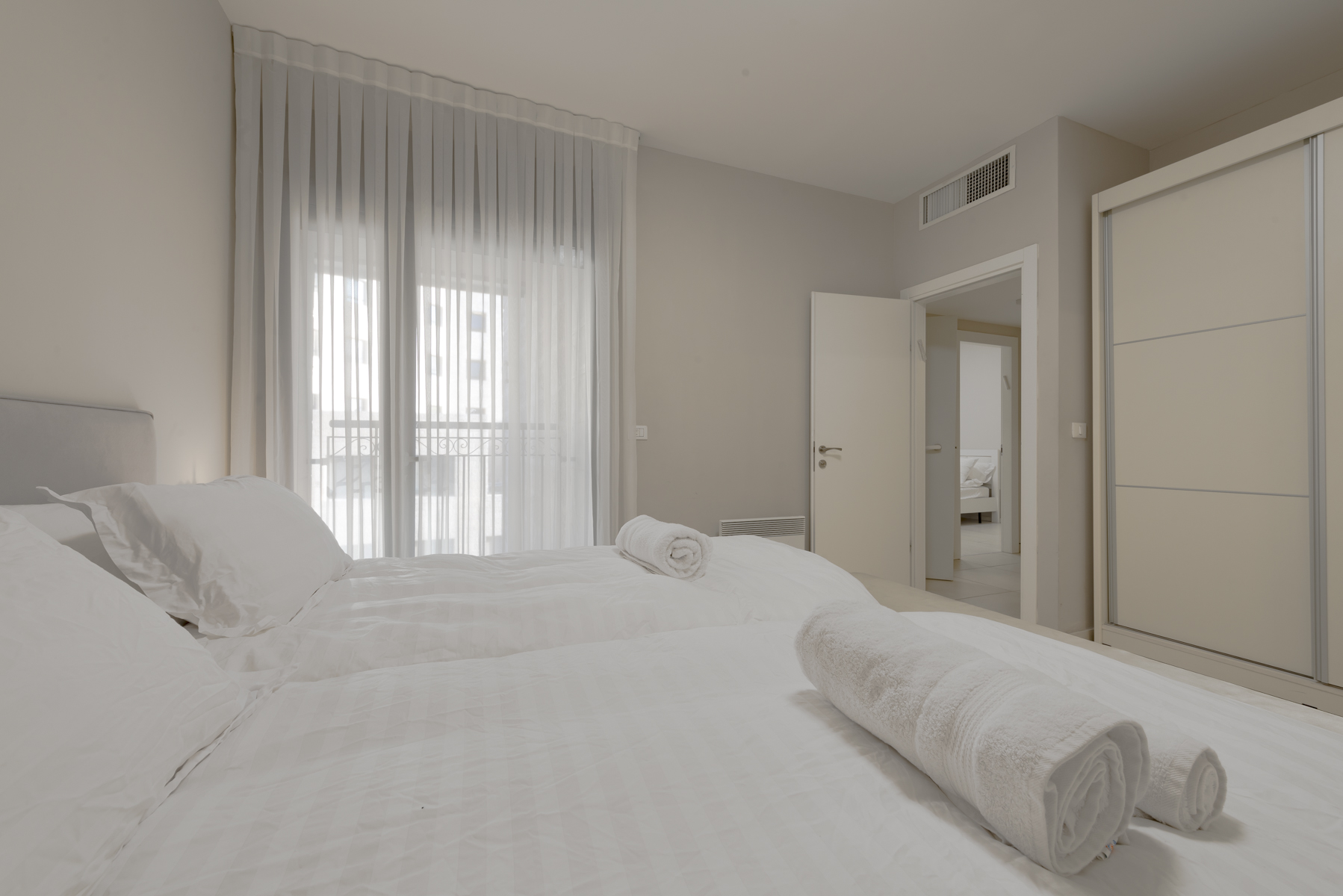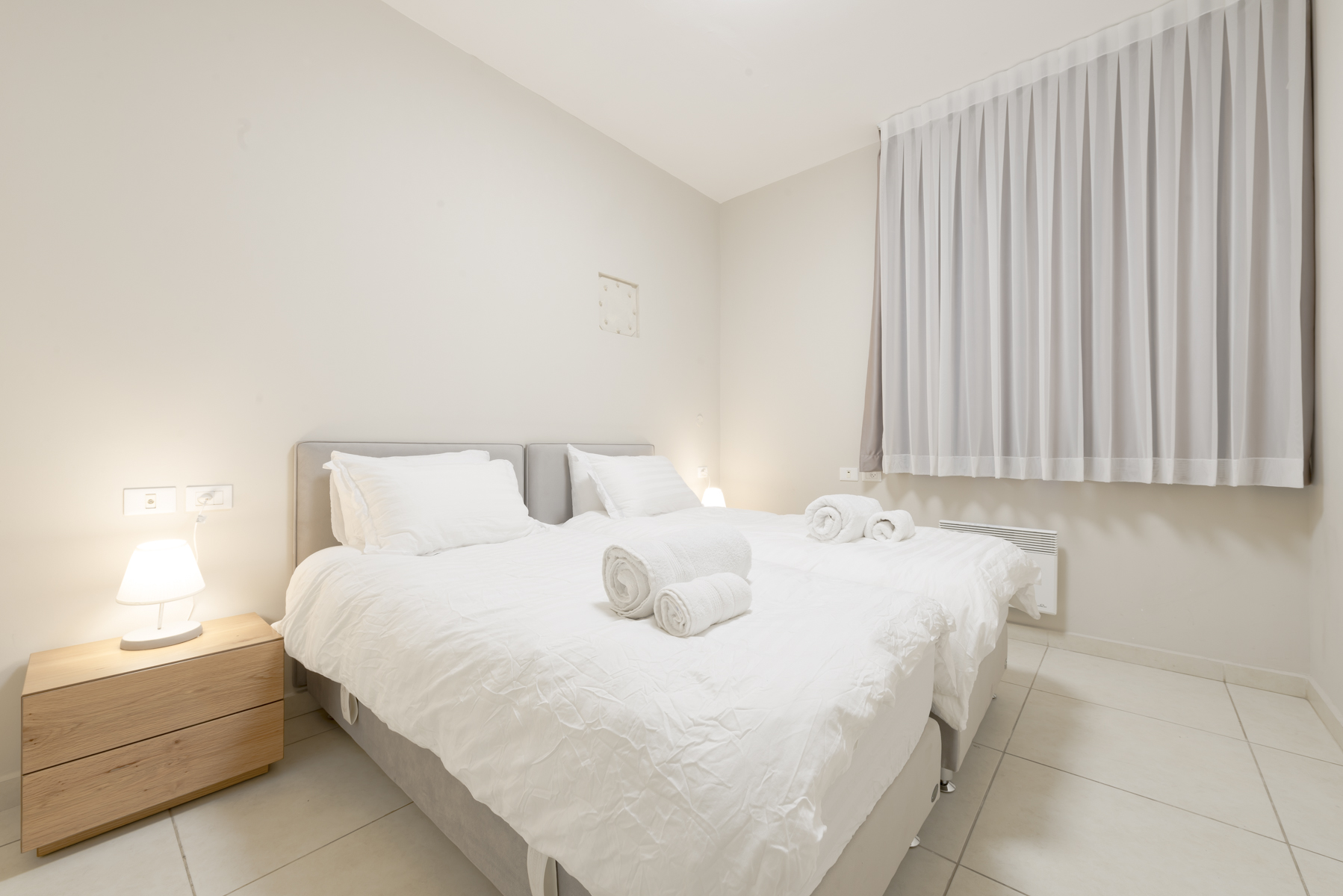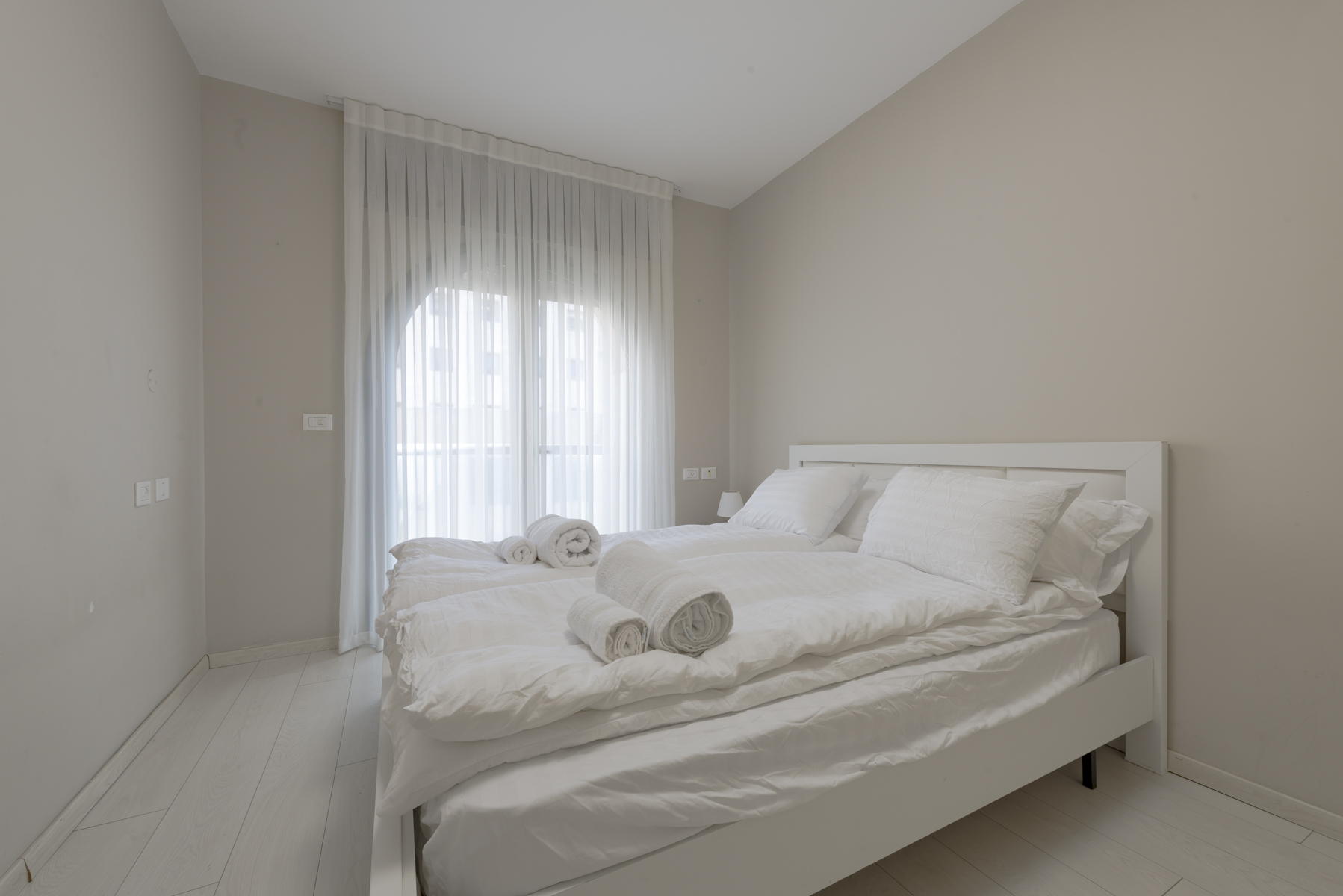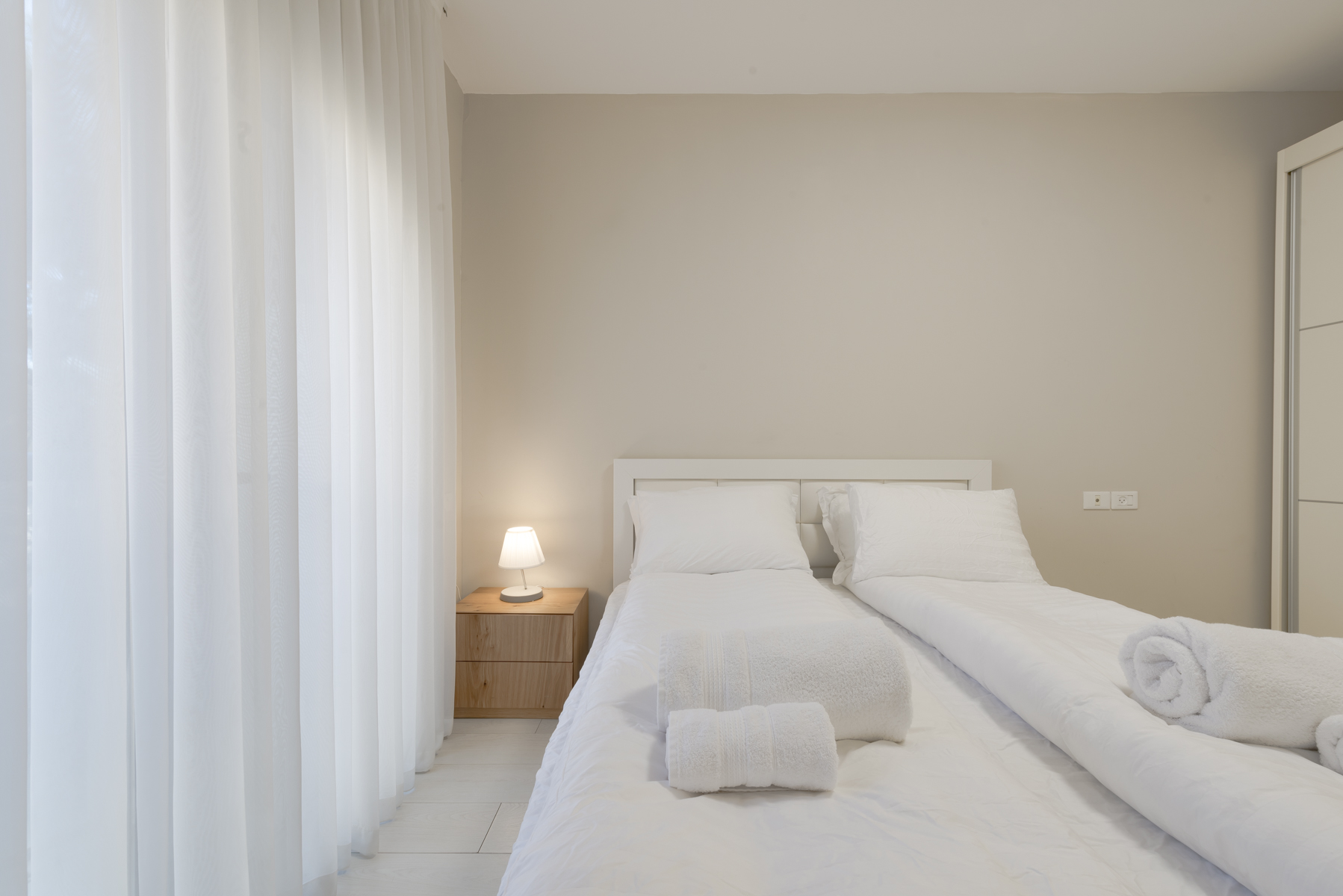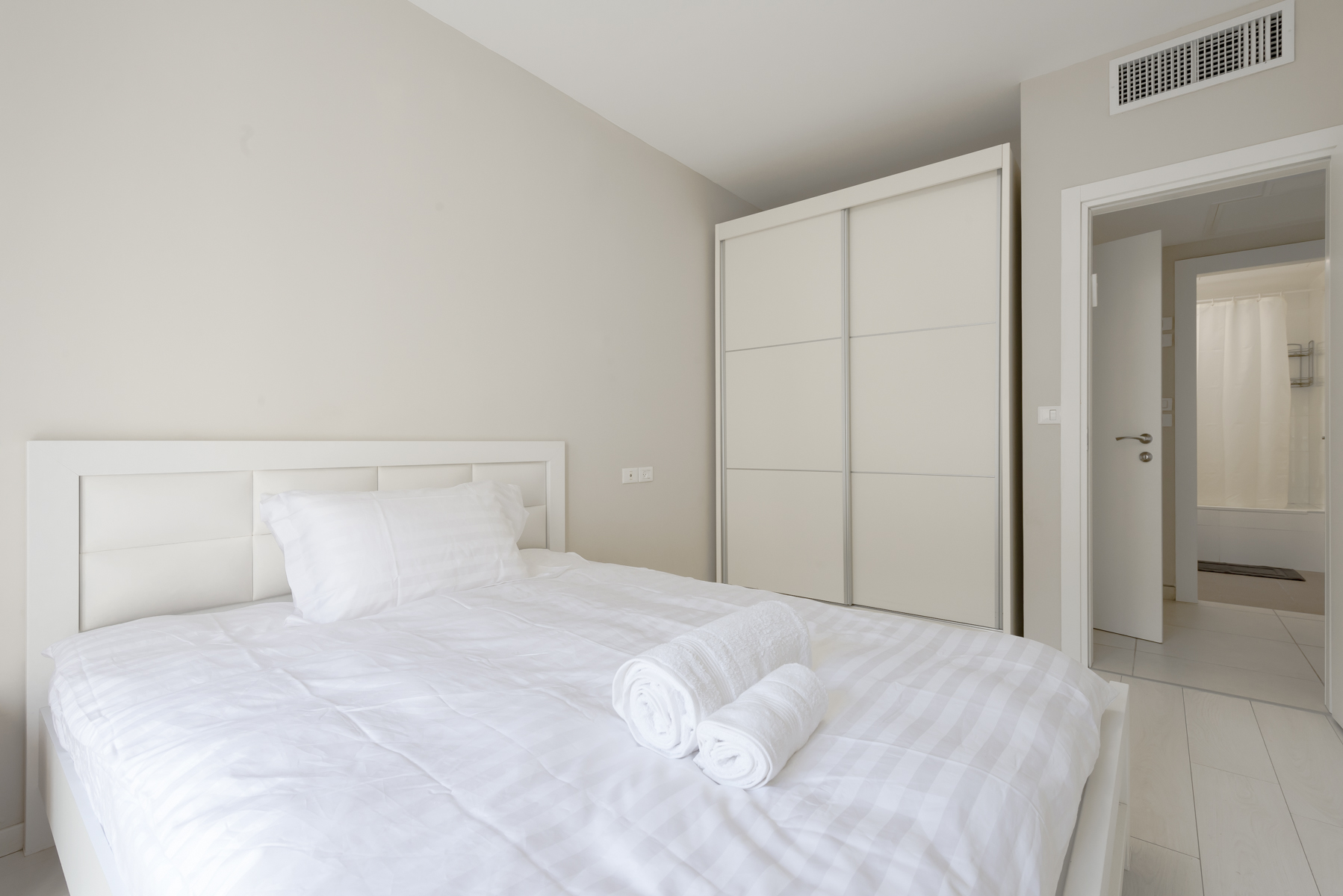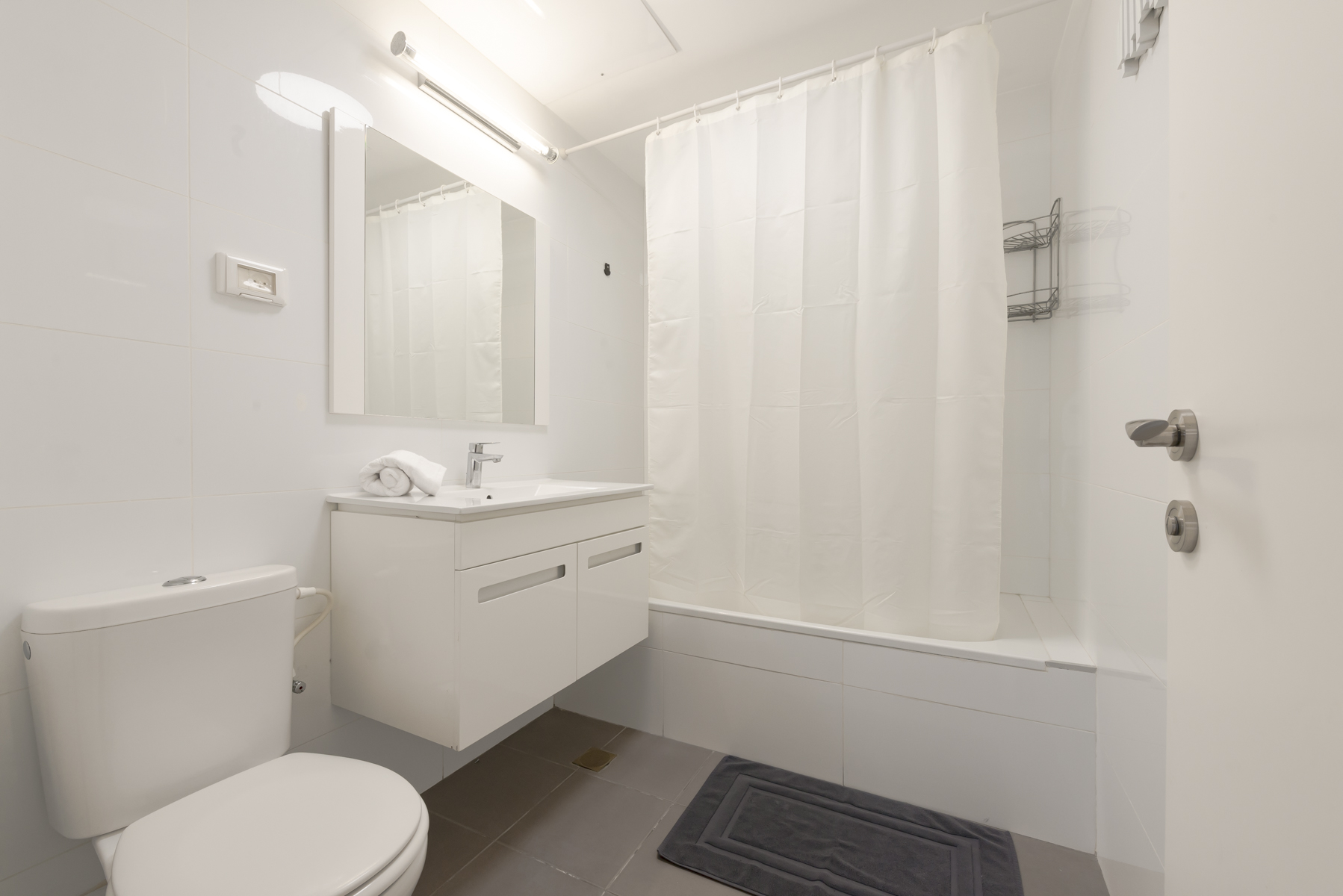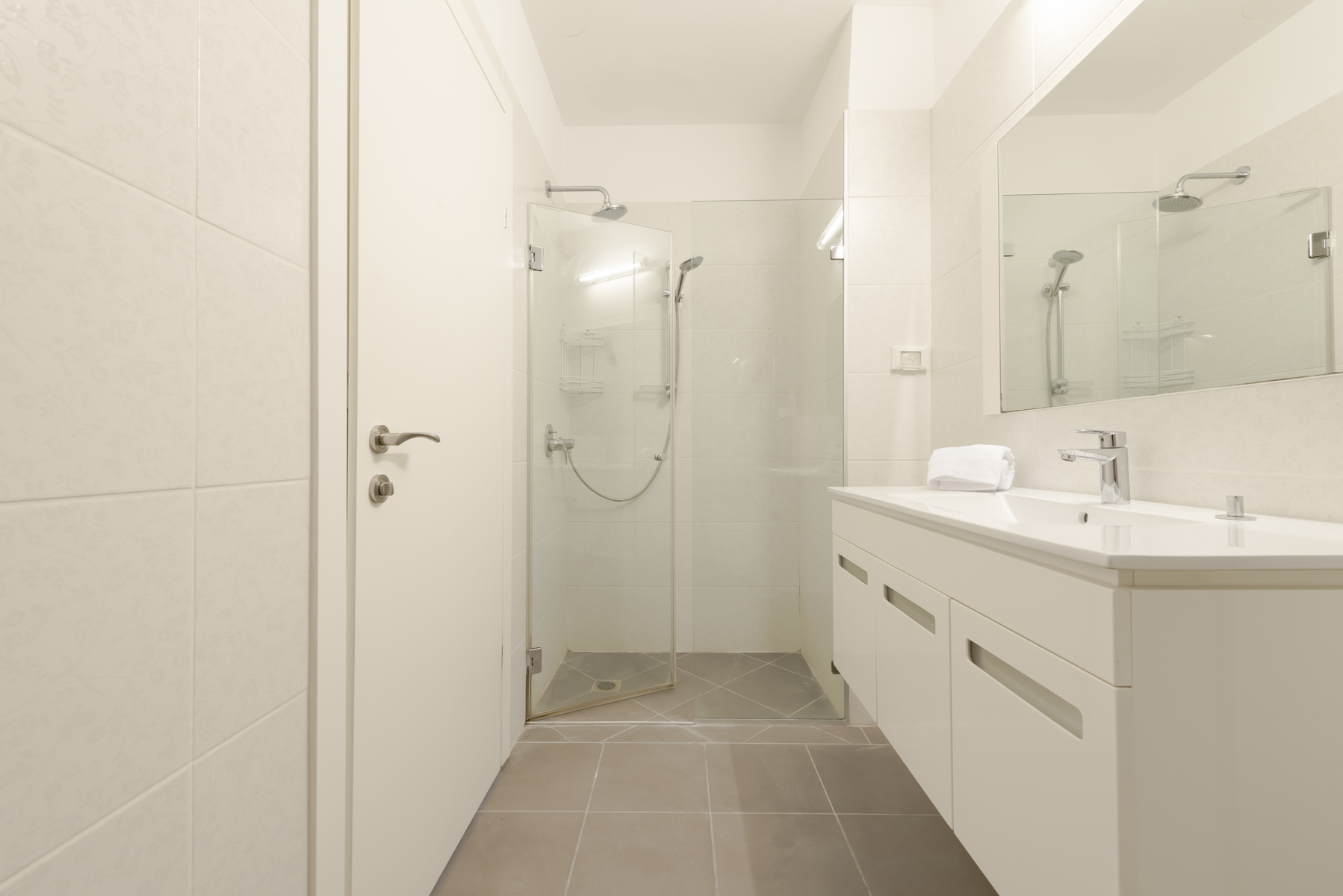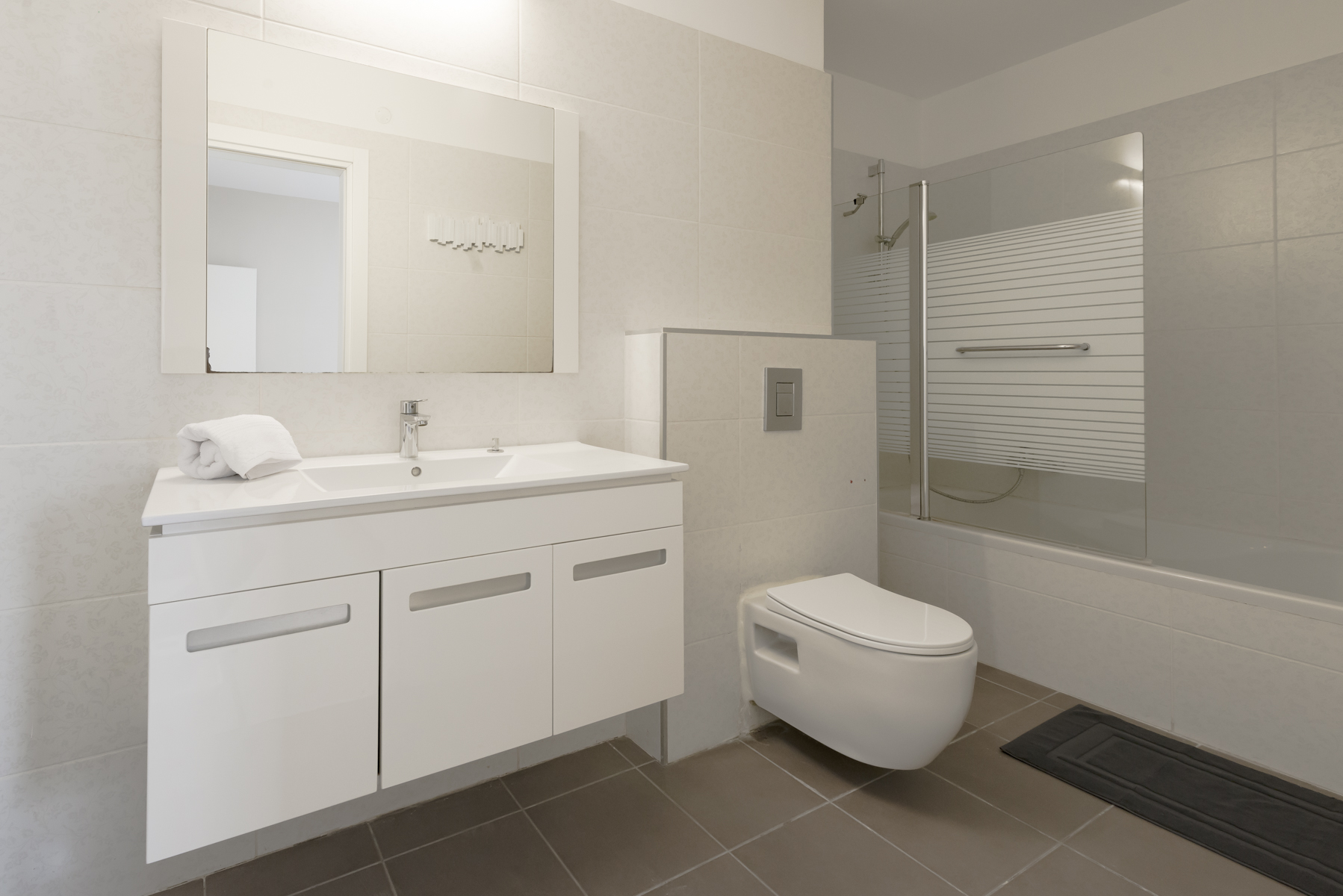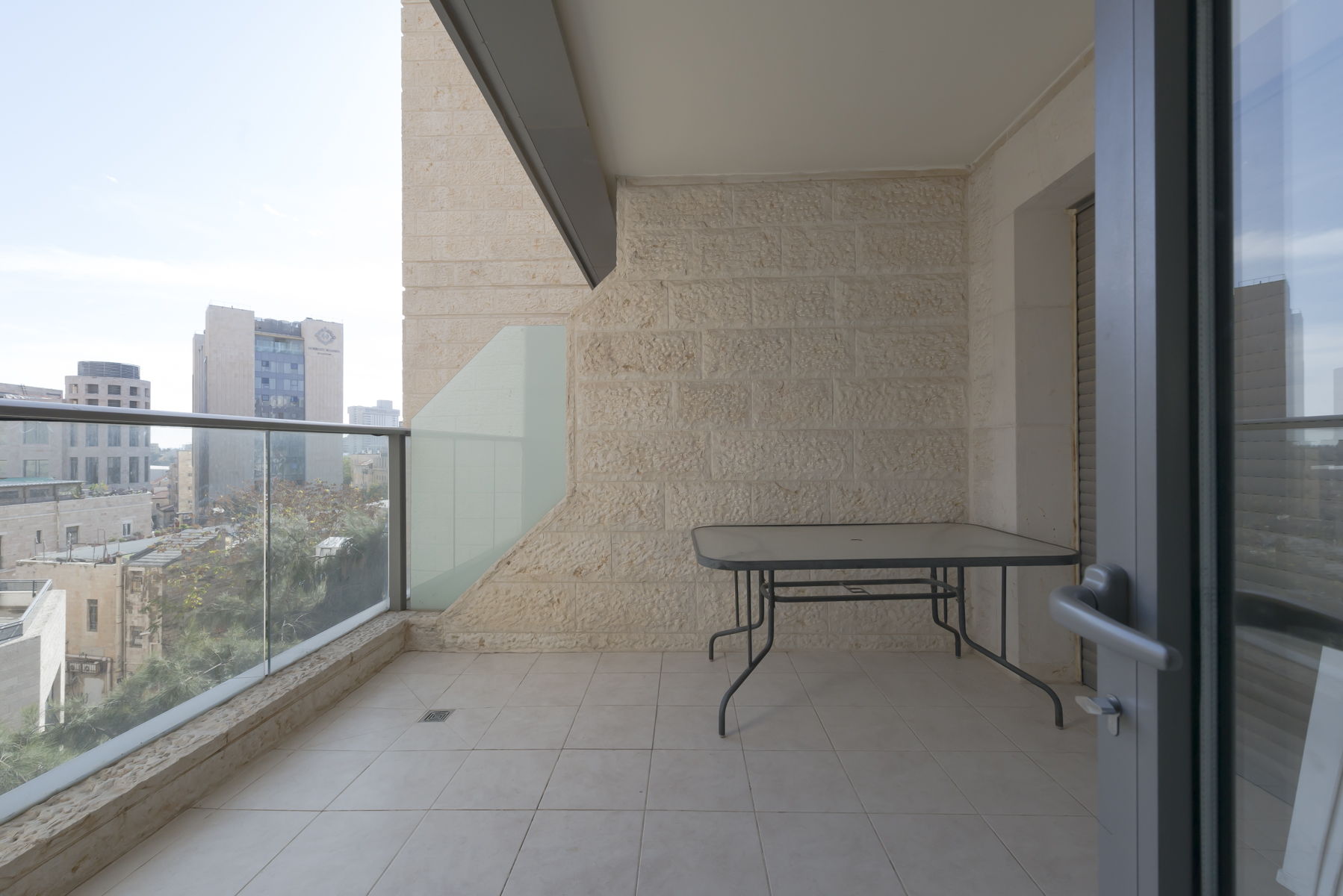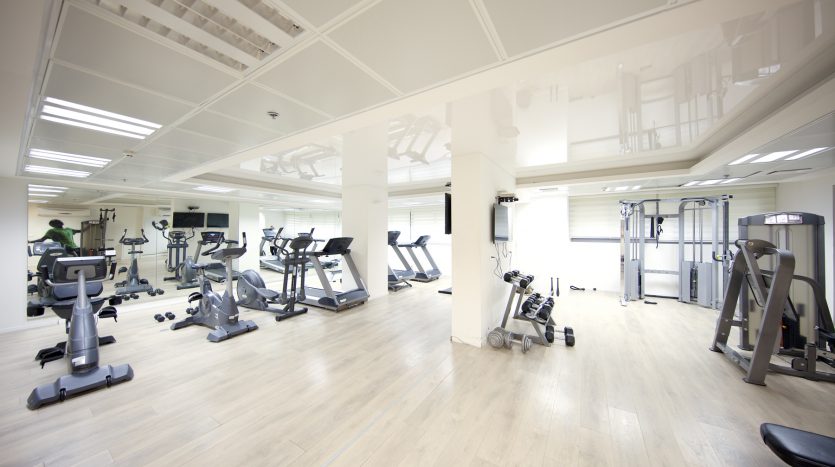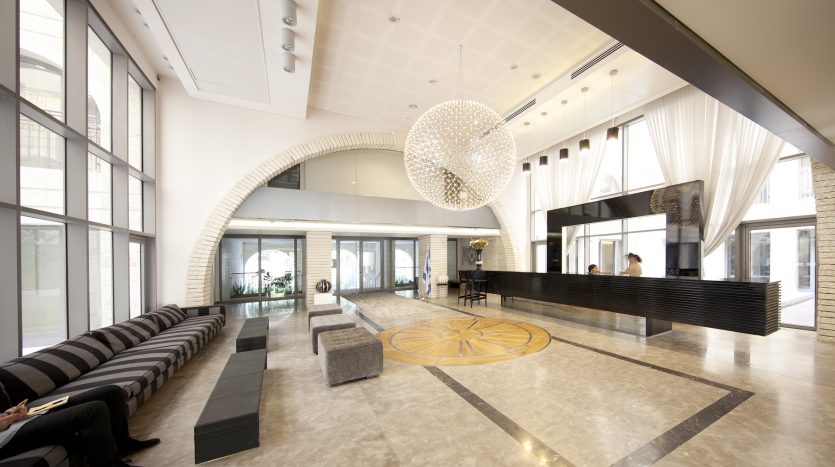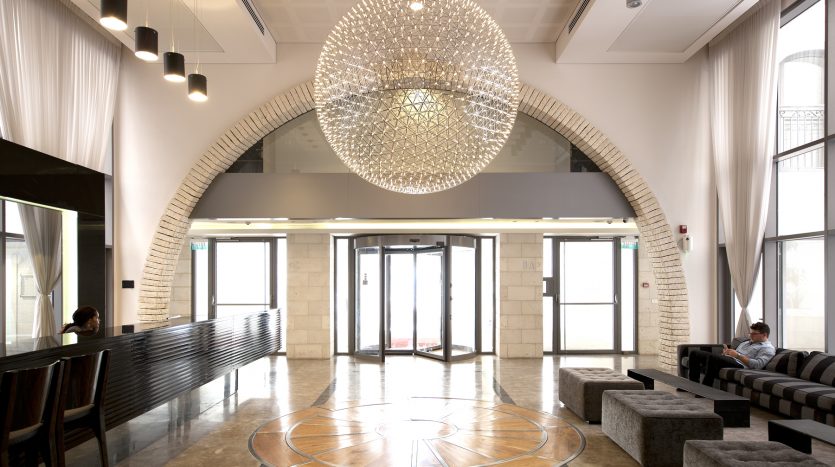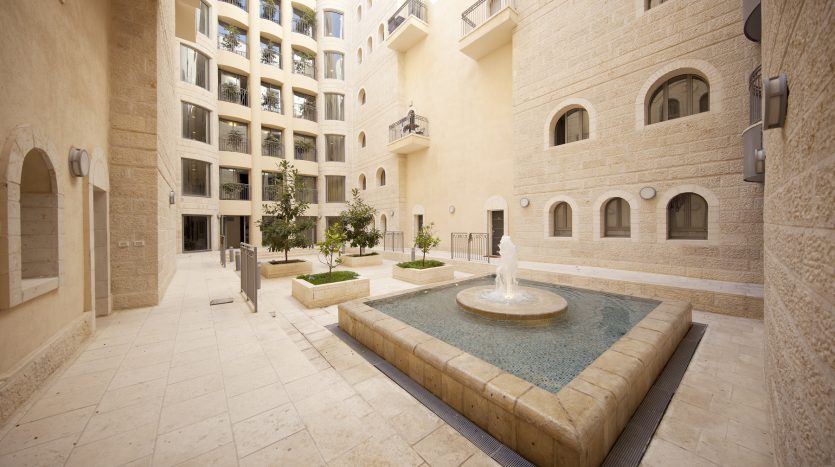 4.0

7

3

140 sq. m.

3 & Shabbos elevator
Newly renovated 4 bedroom unit centrally located in Harav Kook. Fully equipped, kosher kitchen and modern furnishings. Some of the amenities that the building includes are parking, 24-hour security, and a lobby. We also rent a 3 bedroom unit in the same building if a 2nd unit is needed. Inquire today!
Bedroom 1
2 Twin Sized Beds The first bedroom is the master en-suite bedroom. There are two twin-sized beds and closet space.
Bedroom 2
2 Twin Sized Beds The second bedroom is a second master bedroom. There are two twin-sized beds and closet space, as well as an en-suite bathroom and porch access.
Bedroom 3
2 Twin Sized Beds The third bedroom has two twin-sized beds and closet space.
Bedroom 4
Full sized Bed The forth bedroom has one full-sized bed and closet space.
Bathroom 1
The first bathroom is the en-suite master bathroom to the first bedroom. It has a walk-in shower, sink, and toilet.
Bathroom 2
The second bathroom is the en-suite master bathroom to the second master bedroom. There is a bathtub, walk-in shower, sink, and toilet.
Bathroom 3
The third bathroom is a full guest bathroom with a bathtub-shower combination, sink, and toilet.
Kosher Kitchen
Oven
Gas Stove Top
Double Sink
Coffee Maker
Toaster oven
Kettle
Microwave
Two Dishwashers
Fridge/Freezer
Free unlimited wireless Internet access
You will be personally met at the apartment (during normal business hours of 8 AM - 6PM) and showed around by friendly English speaking managers
Self entry will be provided and the English speaking managers will be available to help you with any questions, problems or concerns
Detailed guide of the apartment is available upon request, it includes how to use the appliances, how to find your way around the kitchen, etc.
Detailed guide of the area with helpful names and phone numbers for dry cleaning, restaurants, Shuls, Shabbos take out, Shaitel wash, etc.
Fresh and clean beds will be prepared for you with high quality American style blankets, pillows and towels upon arrival.
A cleaning service will clean the apartment and restore it to its original state when you leave to ease your departure from the apartment.
Free starter supply of toilet paper, dishsoap, and garbage bags.
Hot Plate
Hot Water Urn
Slow Cooker
Kiddush Cup
Shabbat Elevator
Table Extends
Sukkah Balcony
Pesach: Basic Kitchen Items
REVIEWS
Hear from many of our happy tenants who have stayed in this apartment! References are available to call or email! Please contact us for details.
Thank you very much, everything was amazing! The assistant manager really went above and beyond, I really appreciate it. He was extremely responsive any time I reached out, thank you! Looking forward to using you guys again!
Nov 2022
I rented the apartment at Harav Kook #7 from December 28, 2022 through January 4, 2023 for my family. The apartment was perfect for our needs and is ideally located - about a 5 minute walk to the closest Light Rail station (Yaffo & King George) and about a 20 minute walk to the Kotel, 30 minutes to Baka/German Colony, 20 minutes to Machne Yehuda, 7 minutes to Meah Shaarim. It was an ideal arrangement, all we had to do was bring food. All of the kitchen, bath, cleaning, entertainment needs were there for us. The television was WiFi enabled and the furniture throughout the apartment was very comfortable – couches, beds, chairs, etc. We would not hesitate to go back. Highly recommended for a small family looking for room, comfort, and convenience for a multi-night stay in Jerusalem. In addition, the company was very solicitous and took care of any problems or answered any questions very quickly and professionally.
Jan 2023
Excellent experience, everyone was very responsive. Thank you so much everything was really nice, we will definitely be back.
Jun 2023