King David Residence 2 Bdrm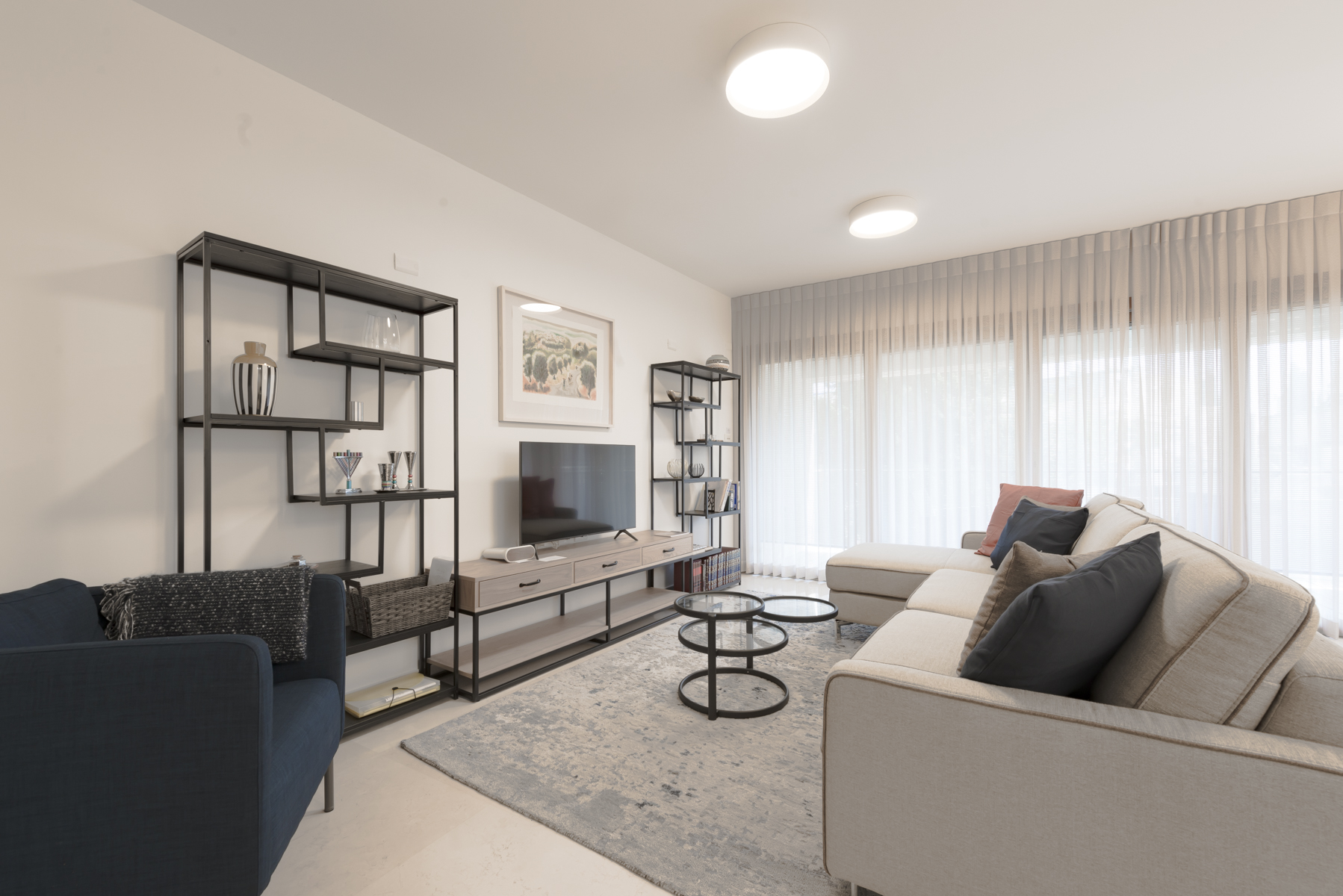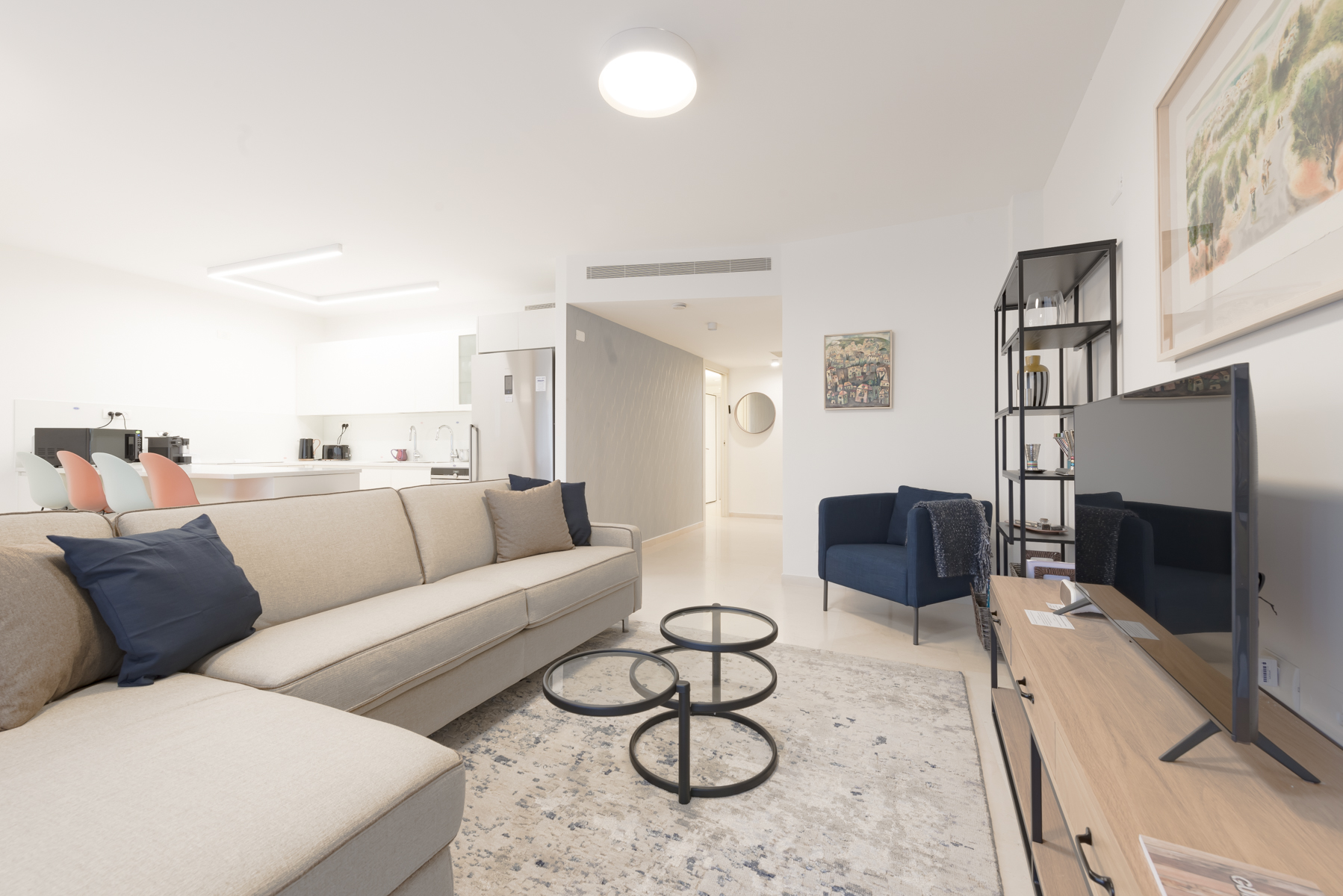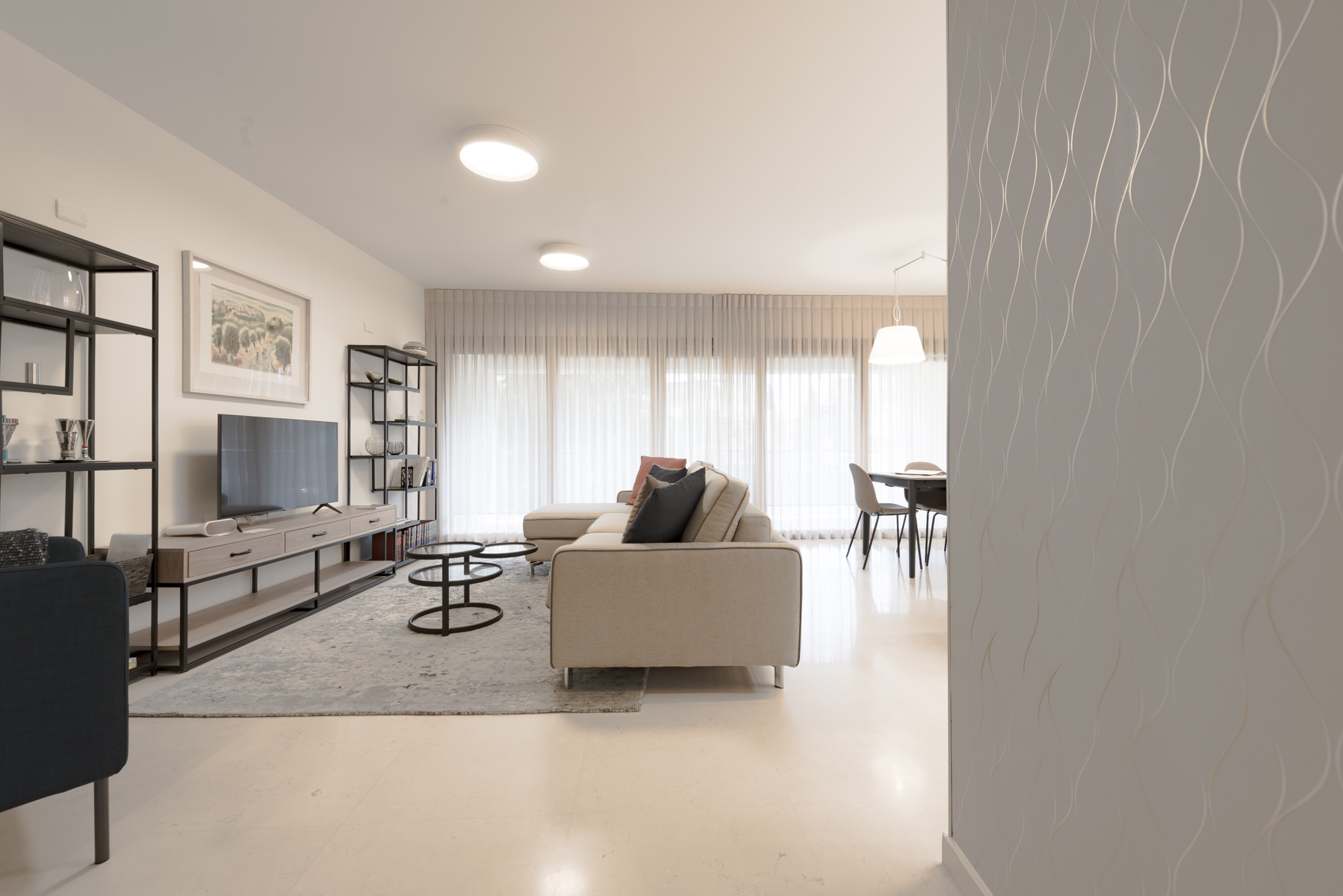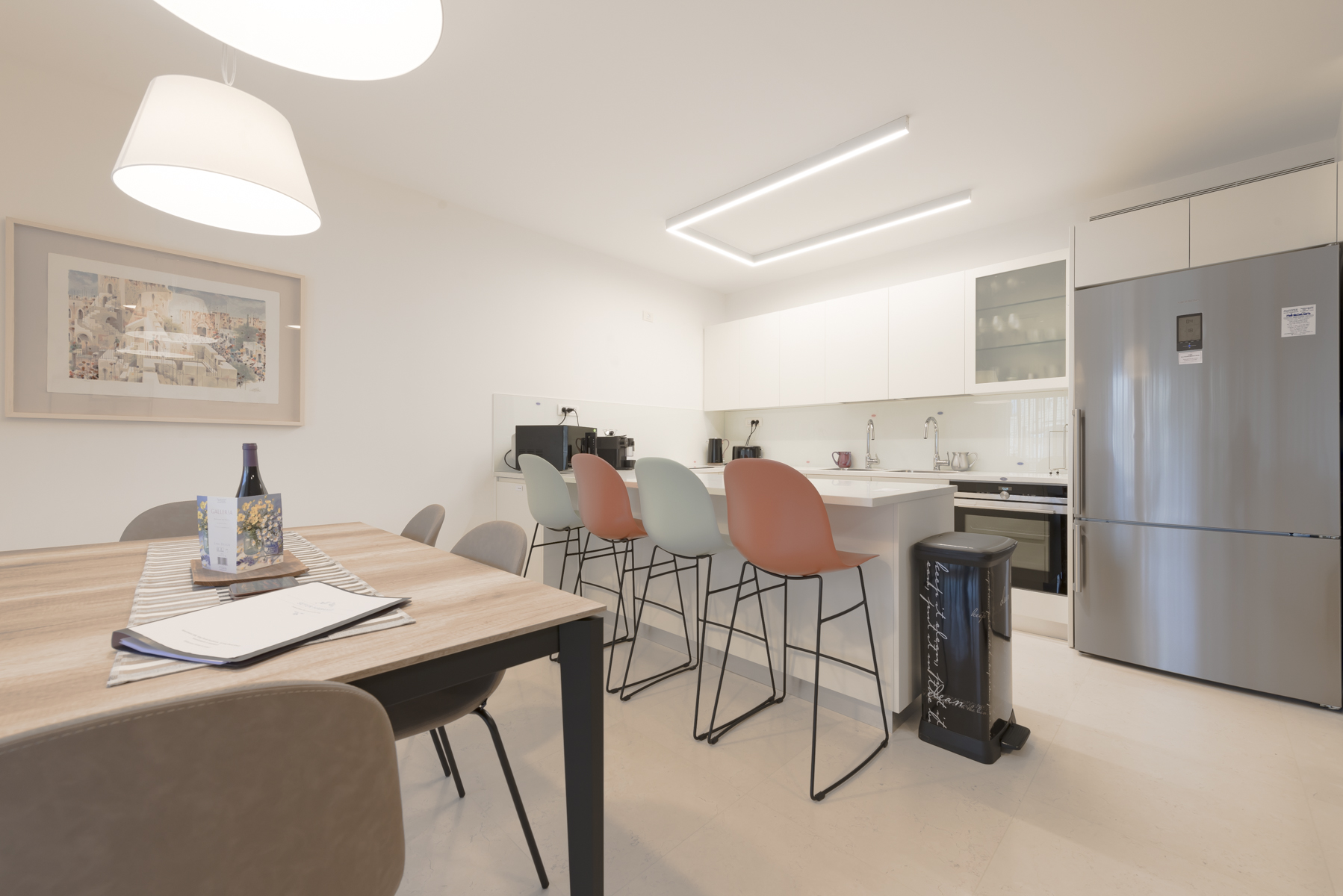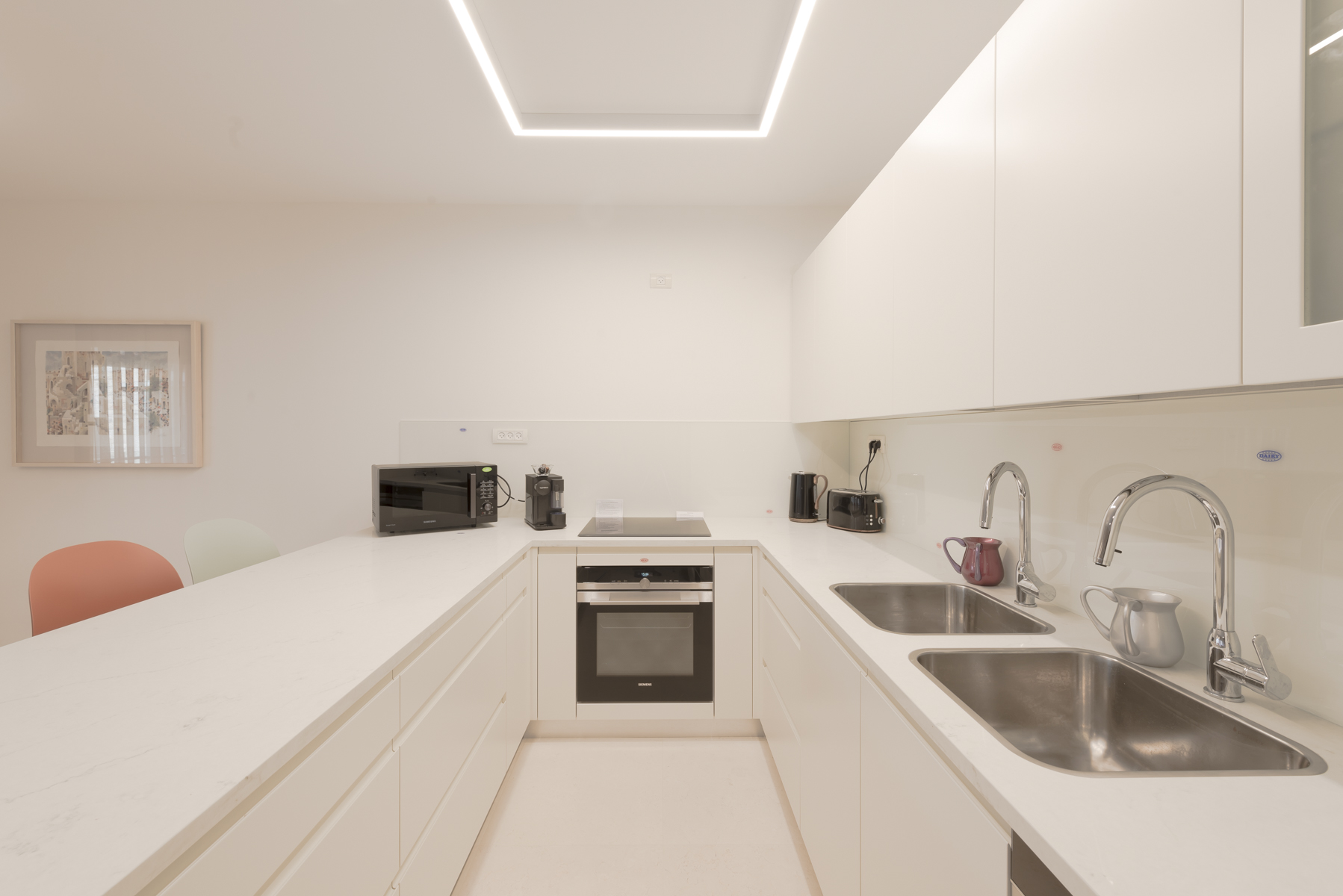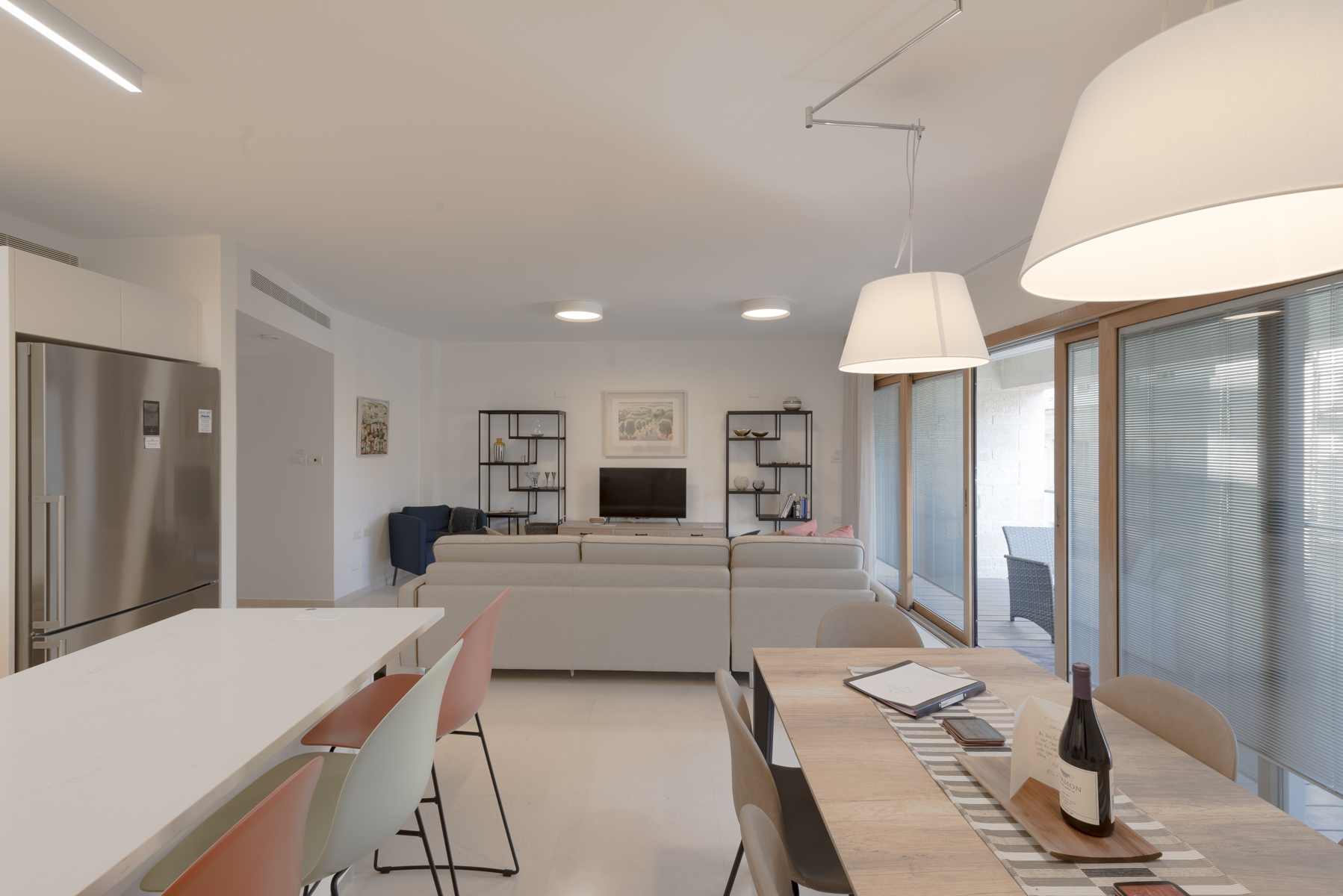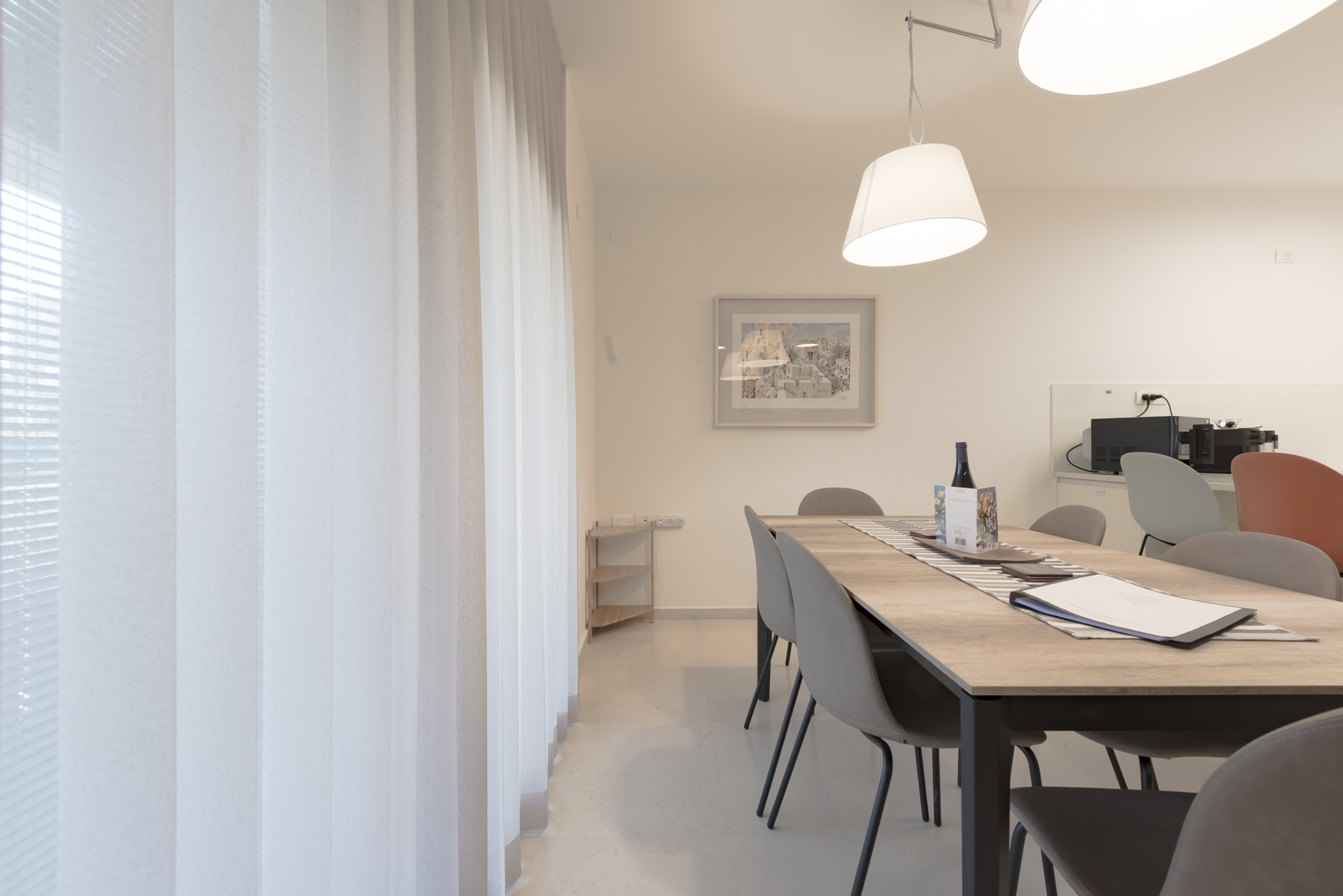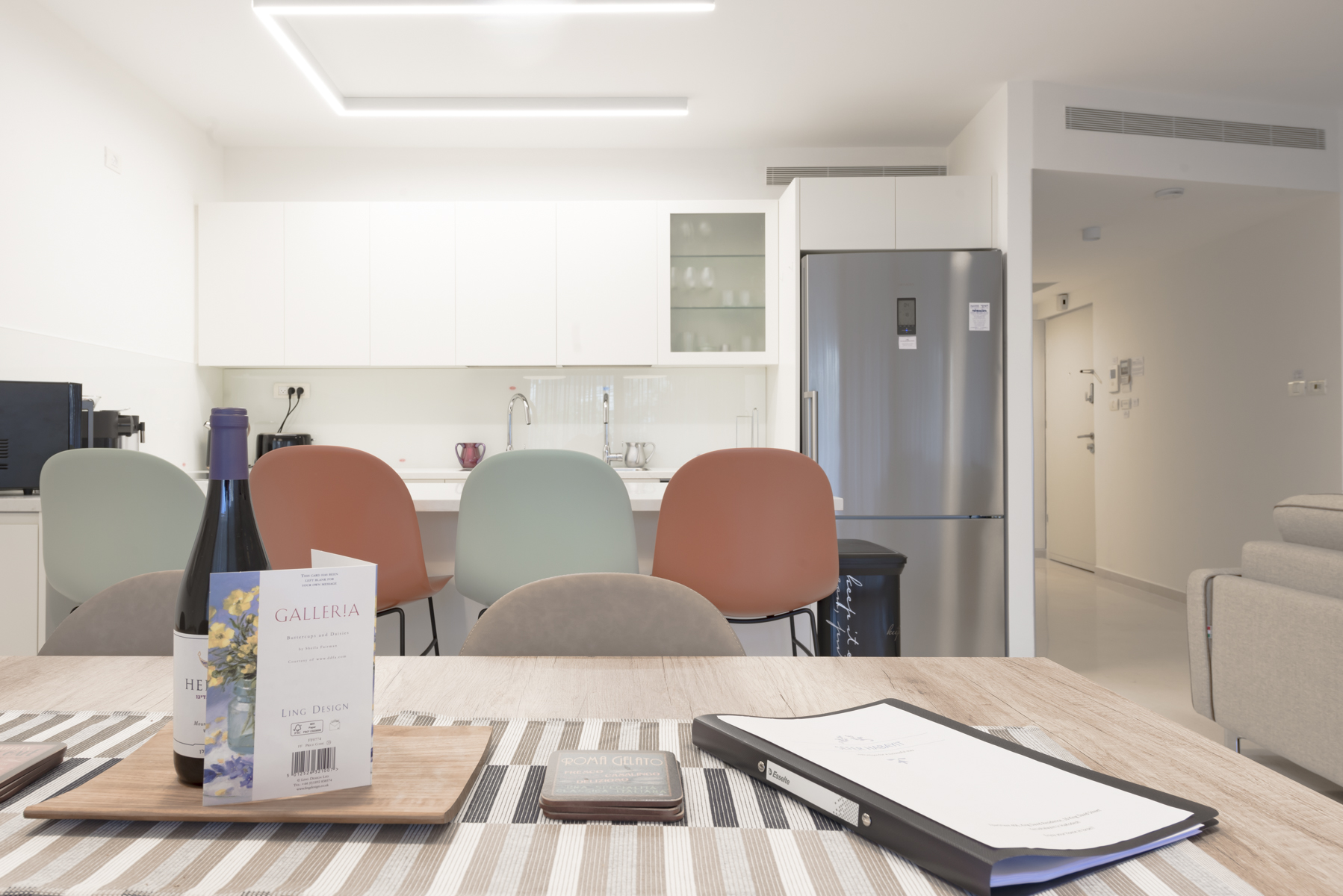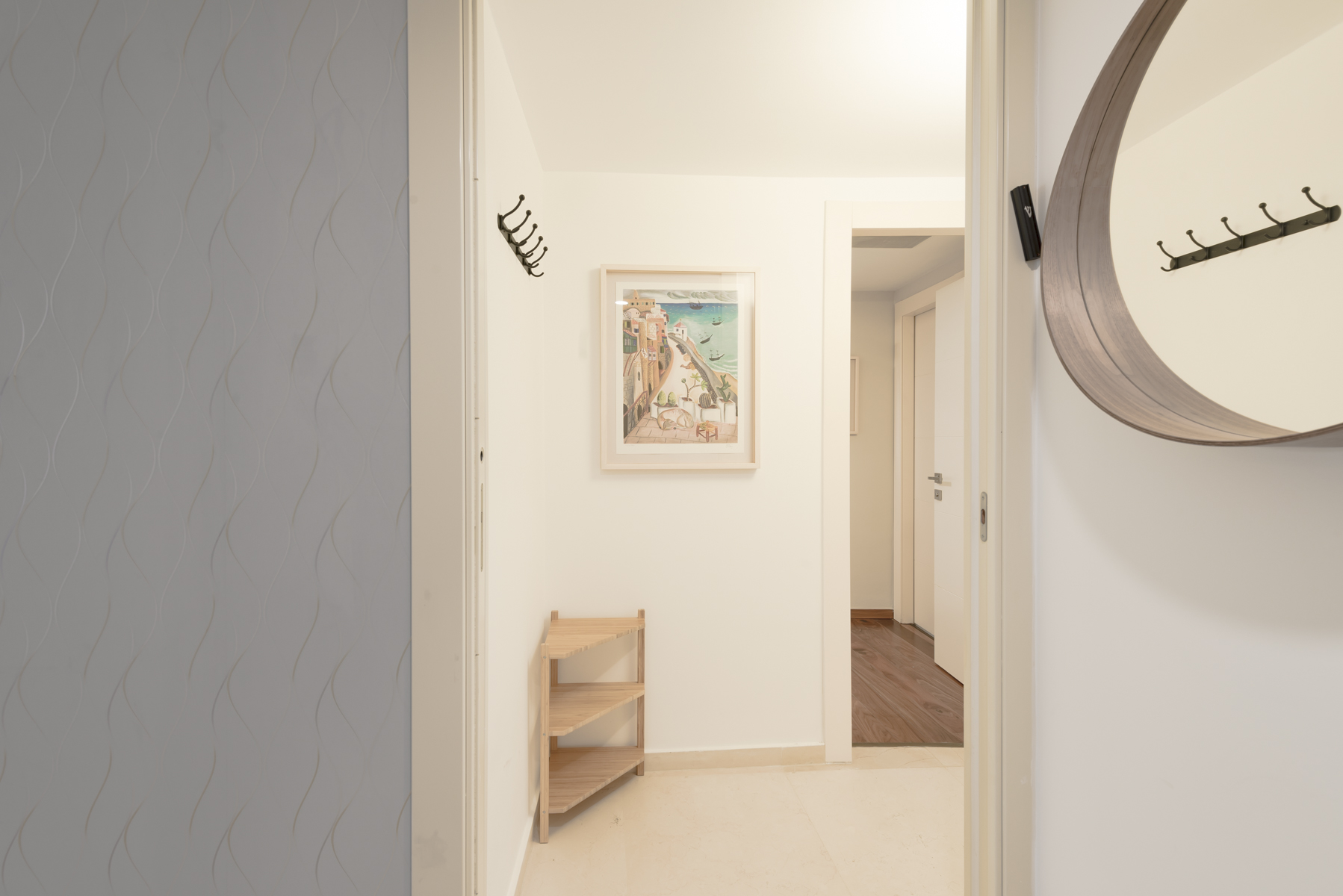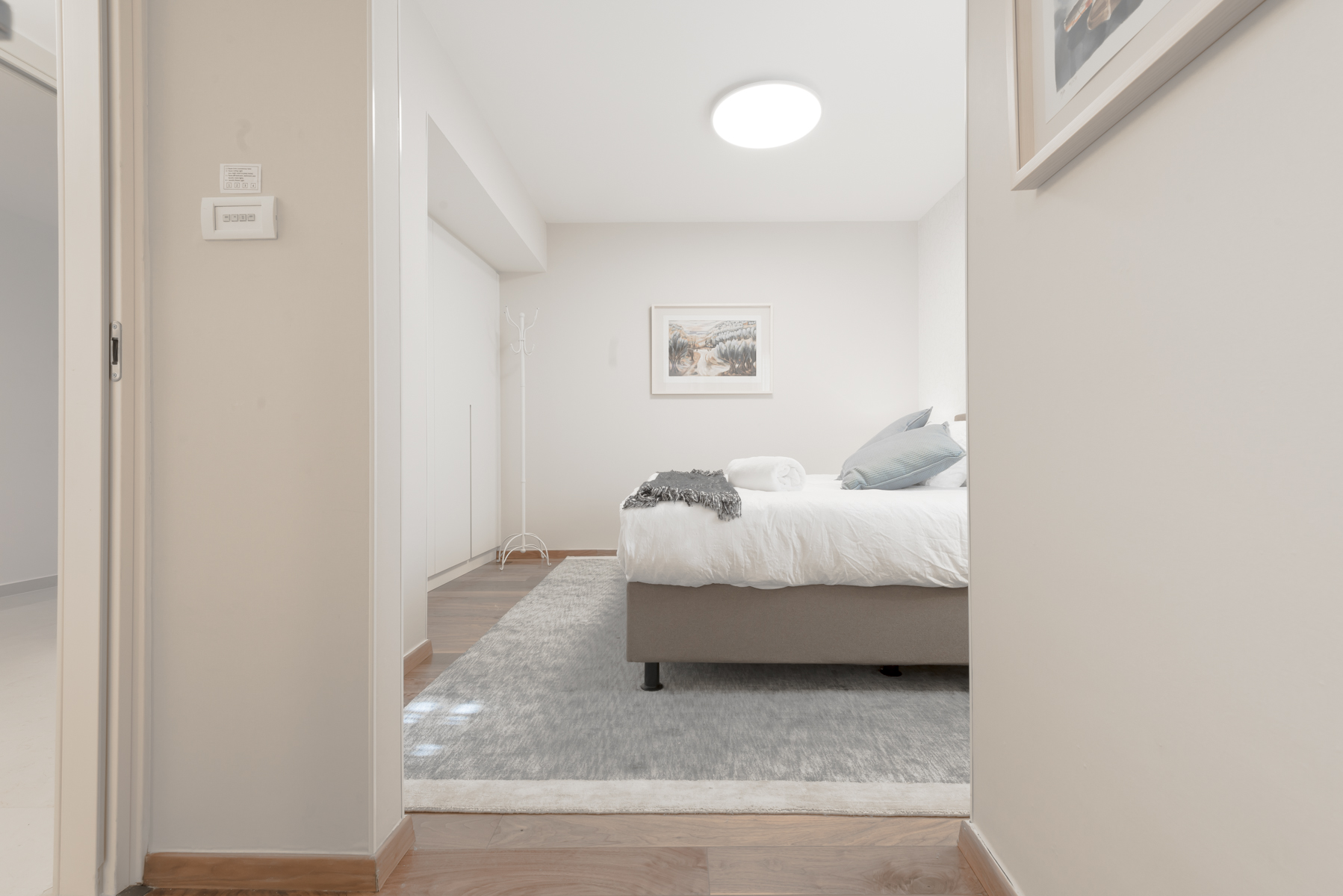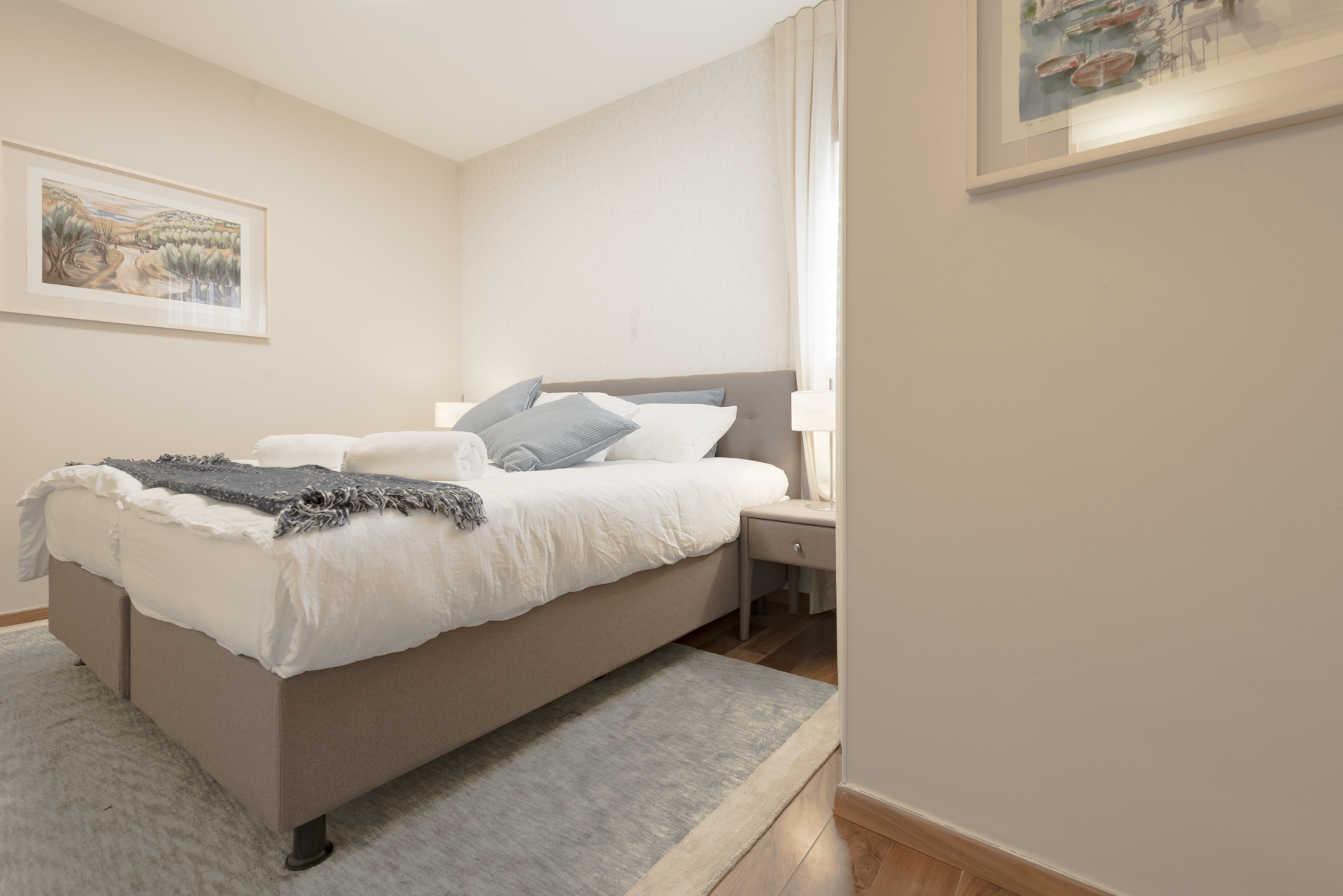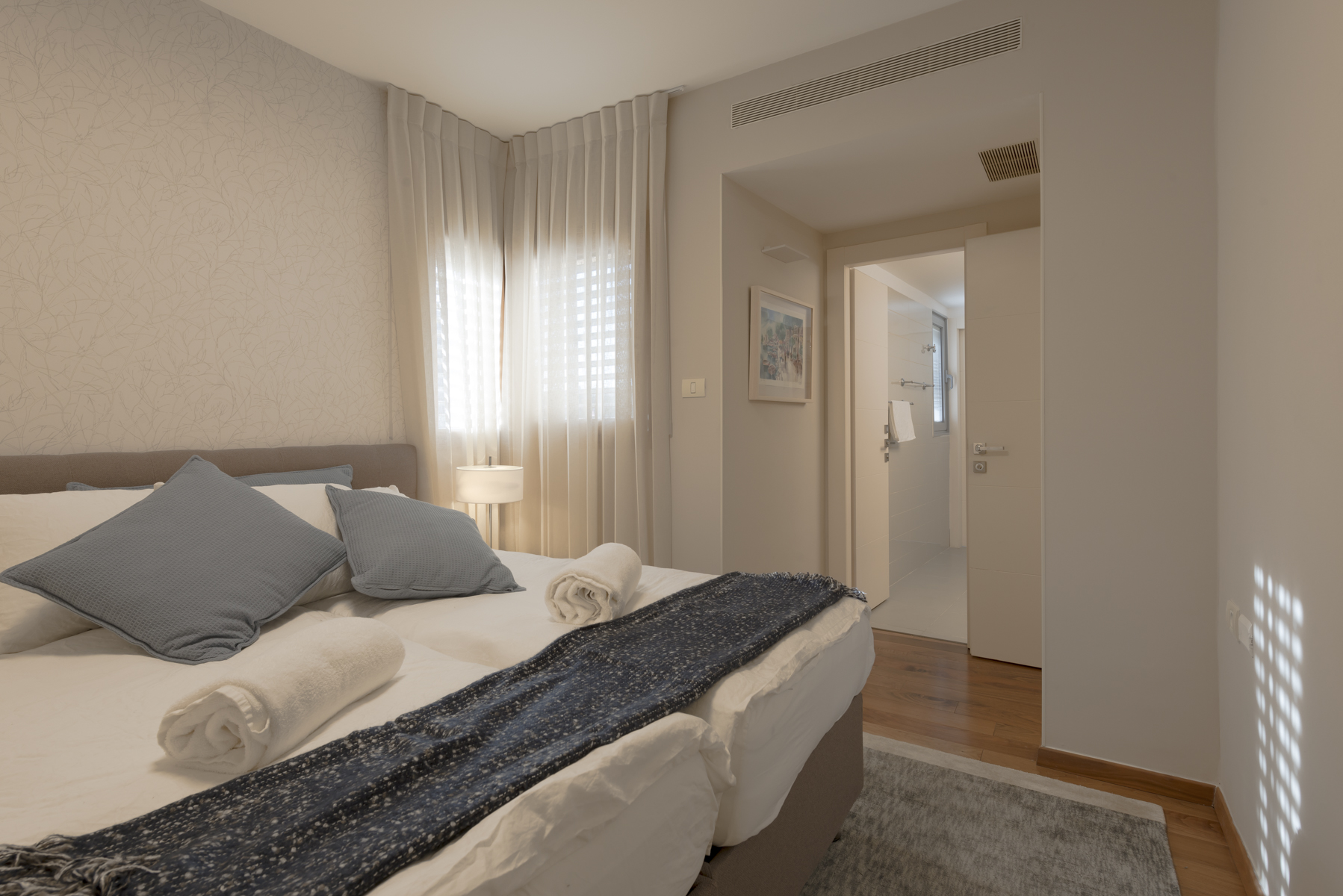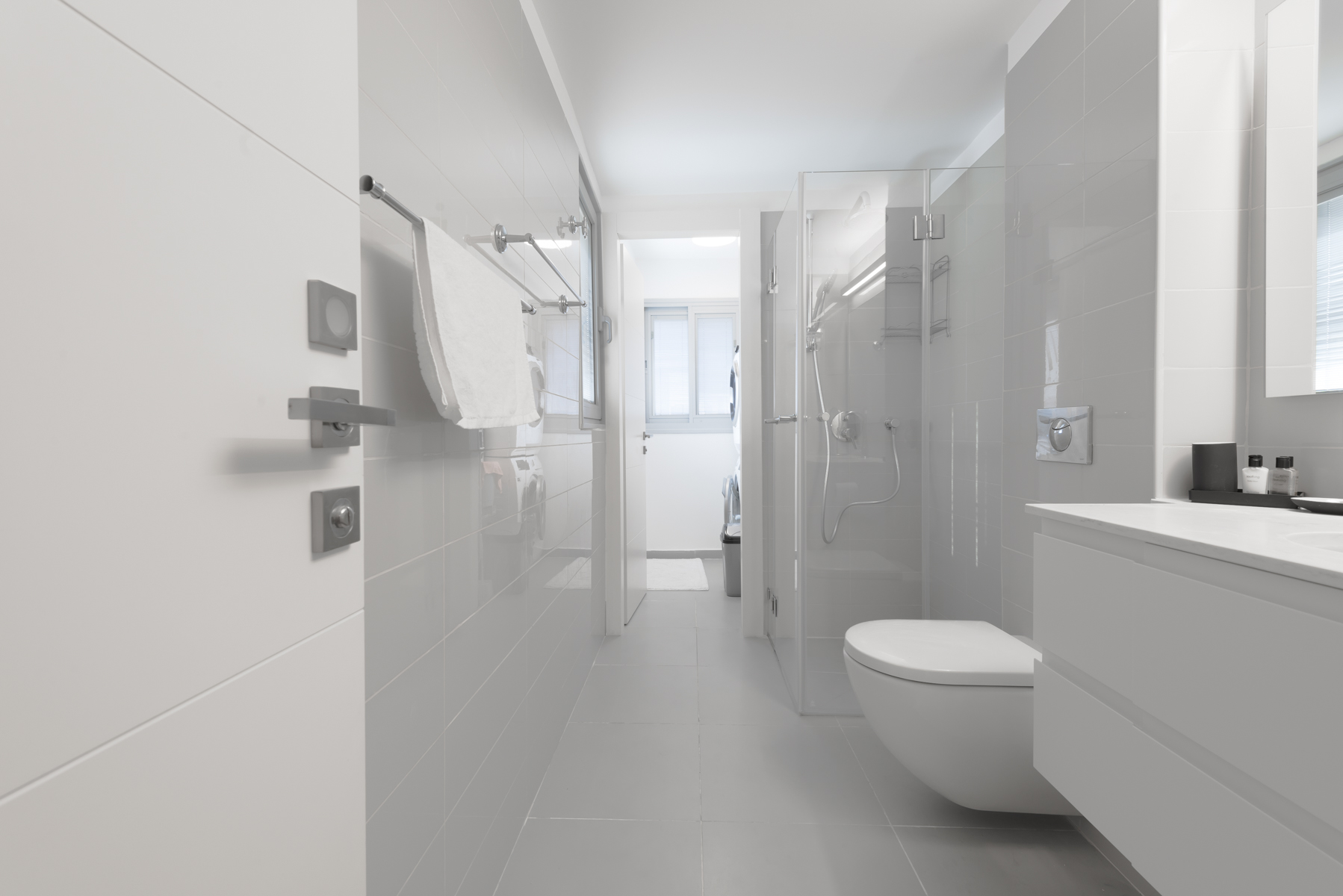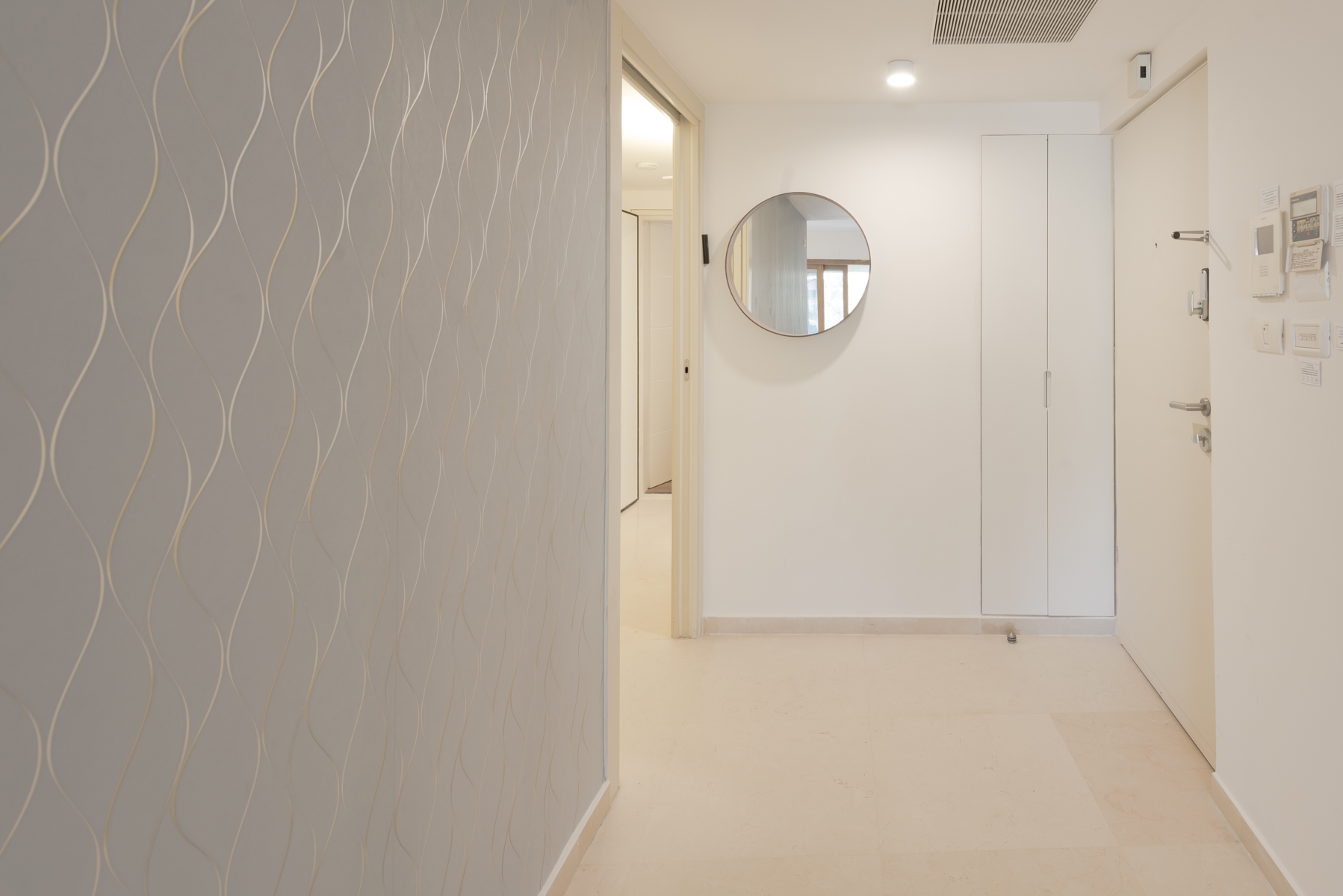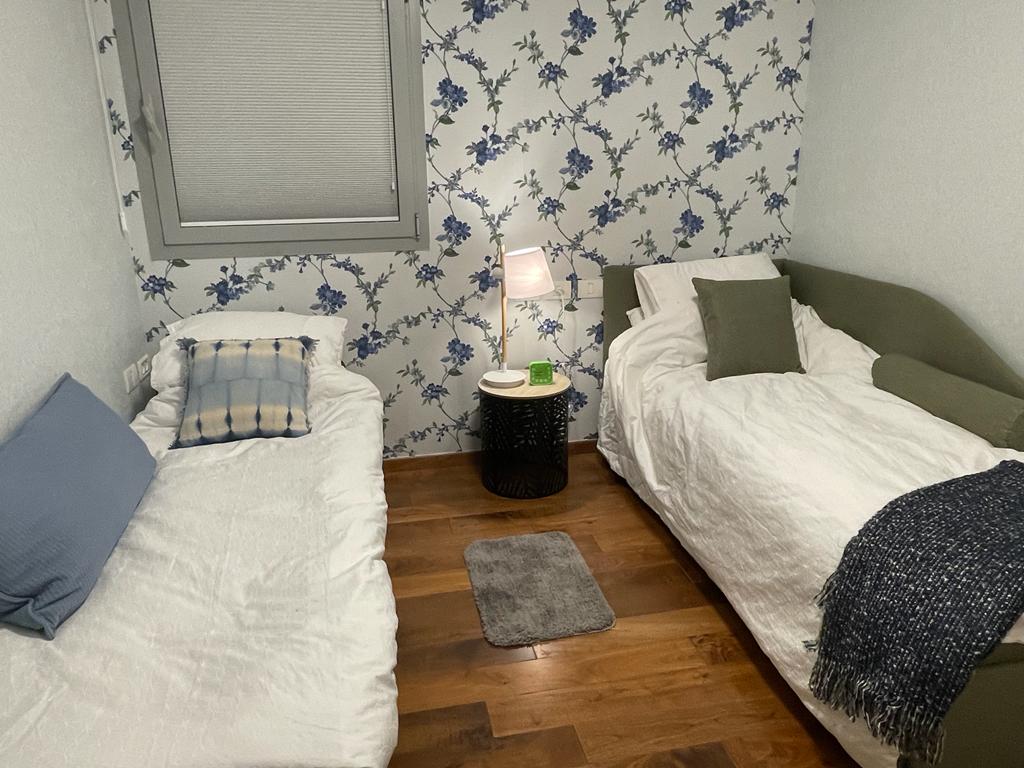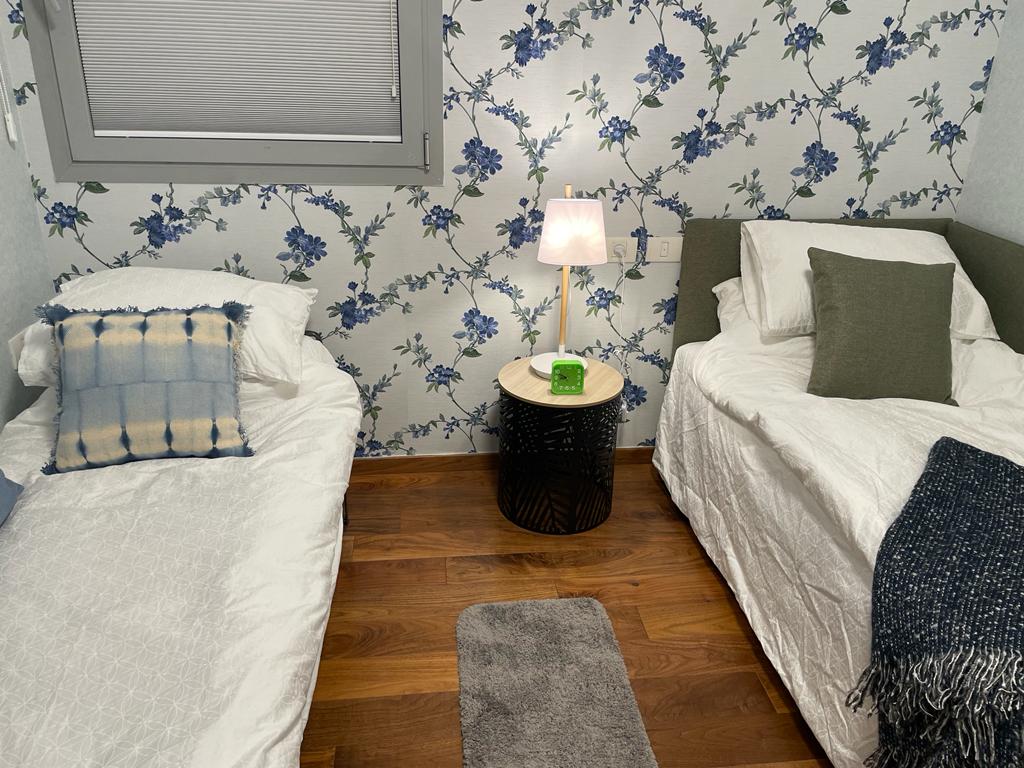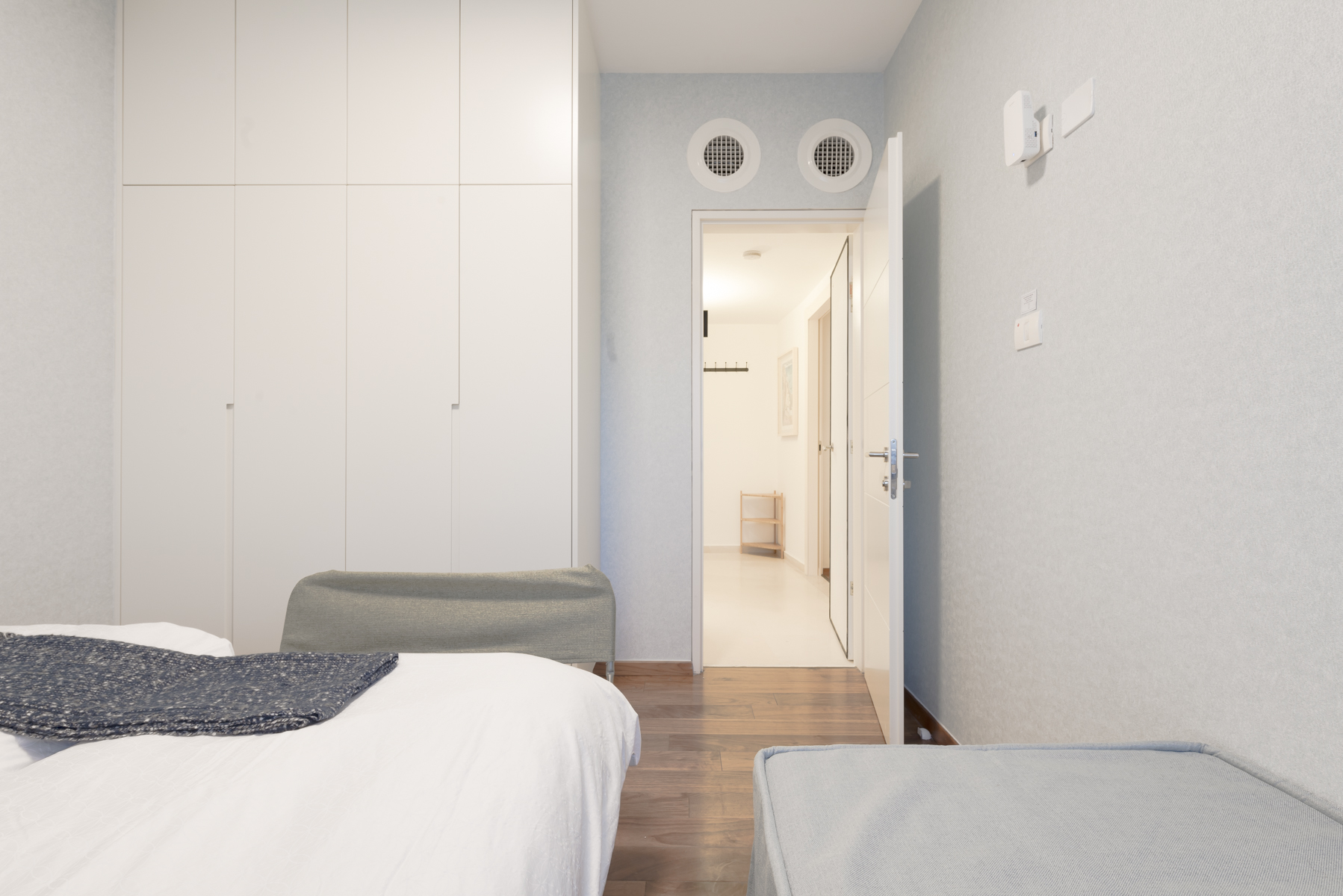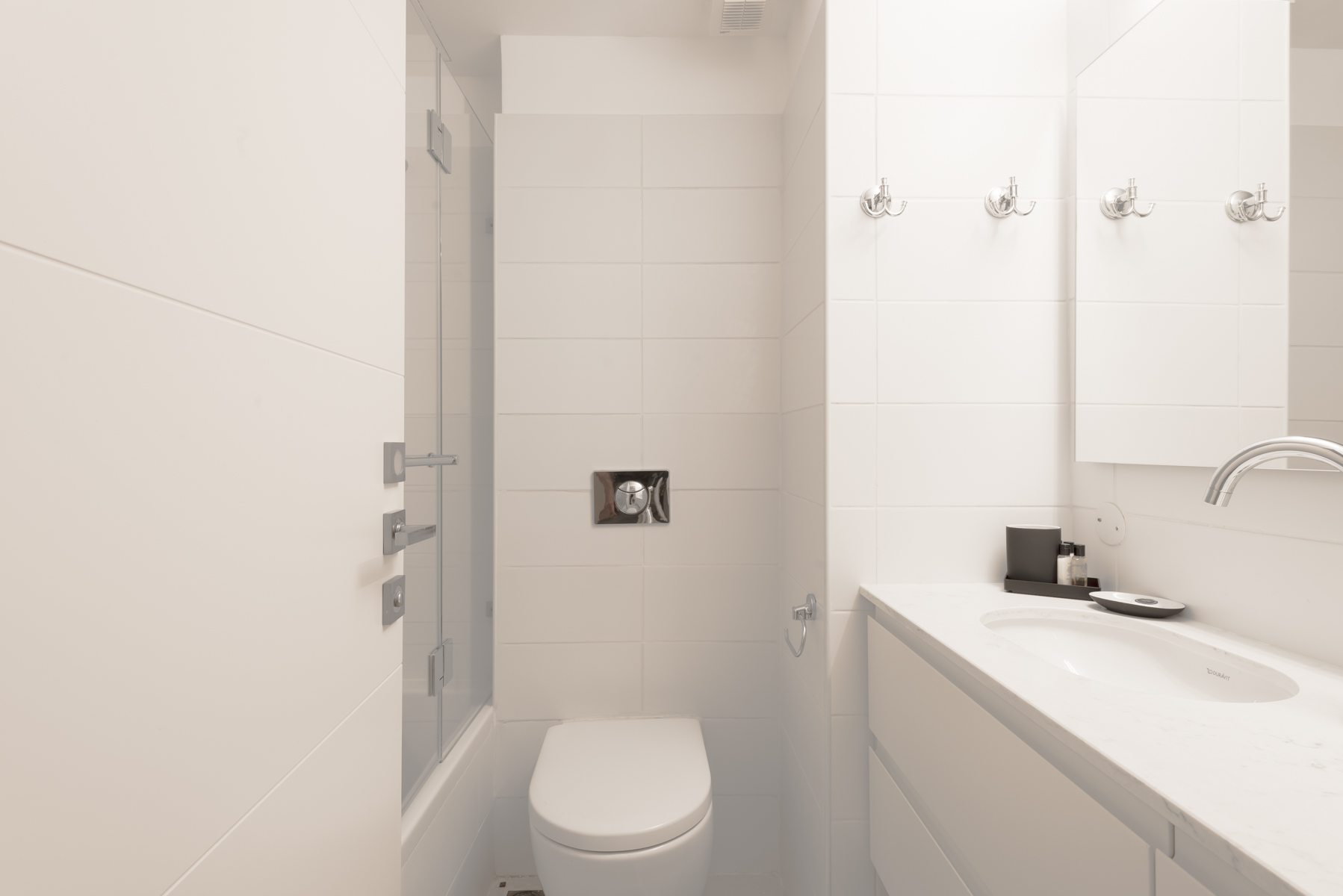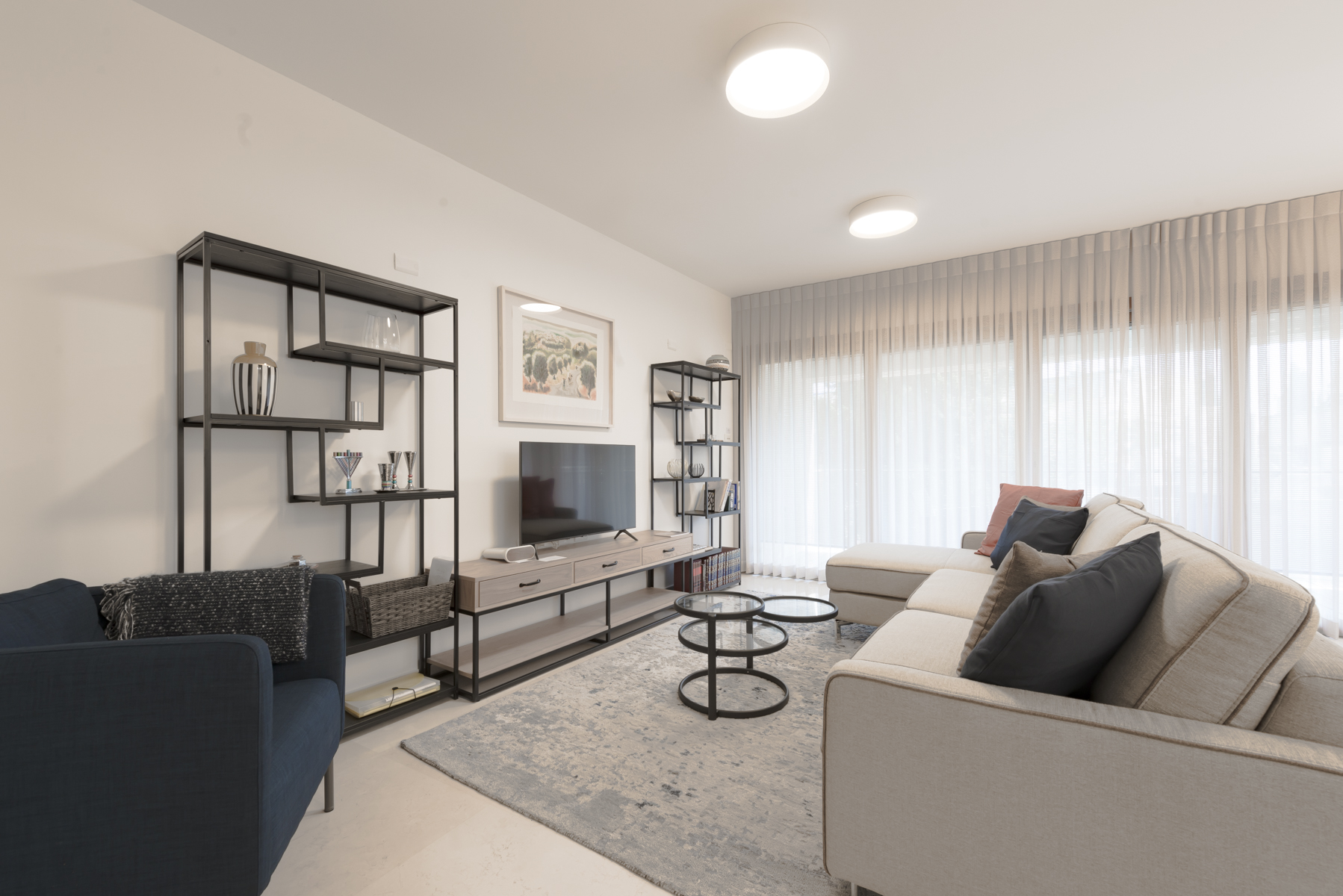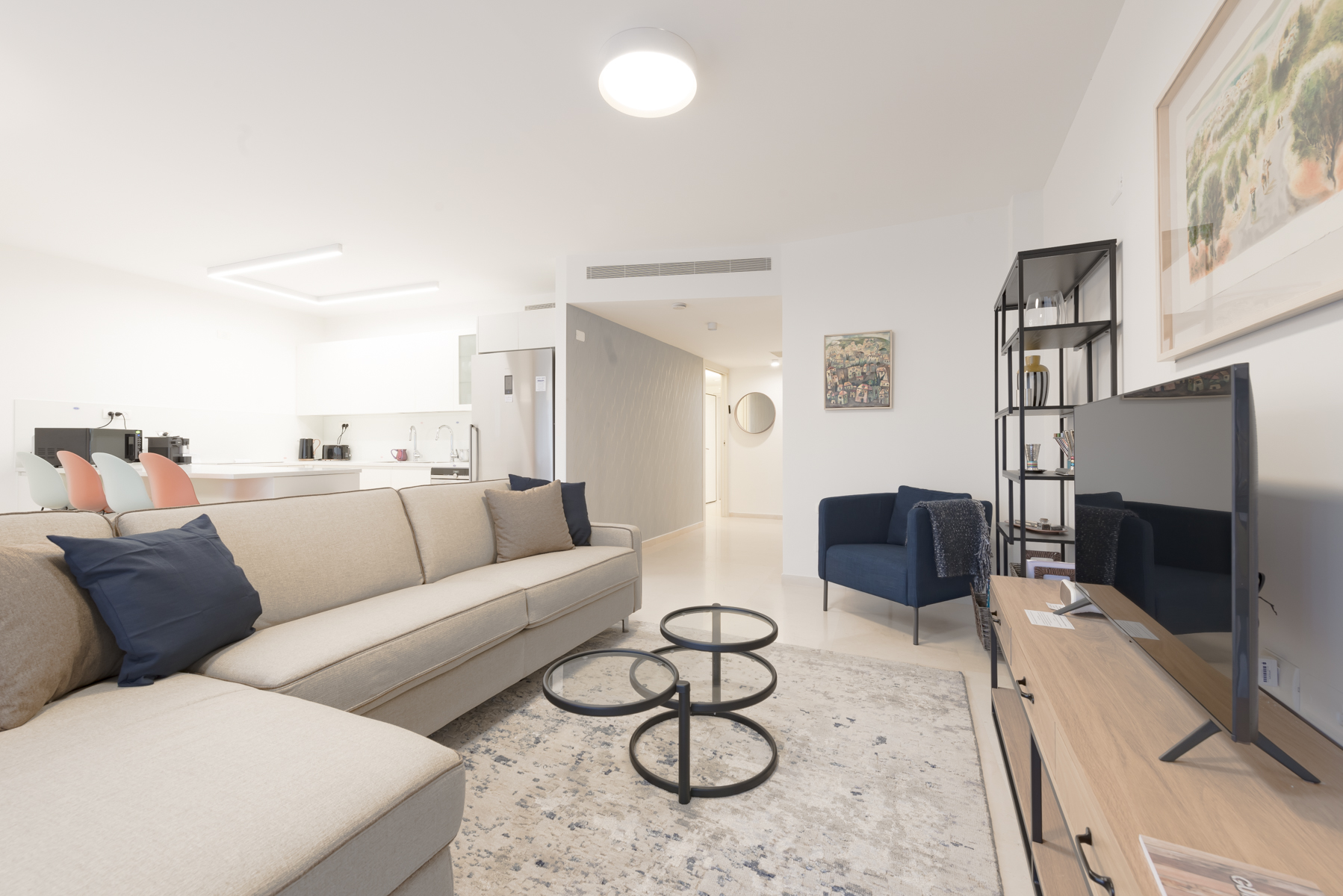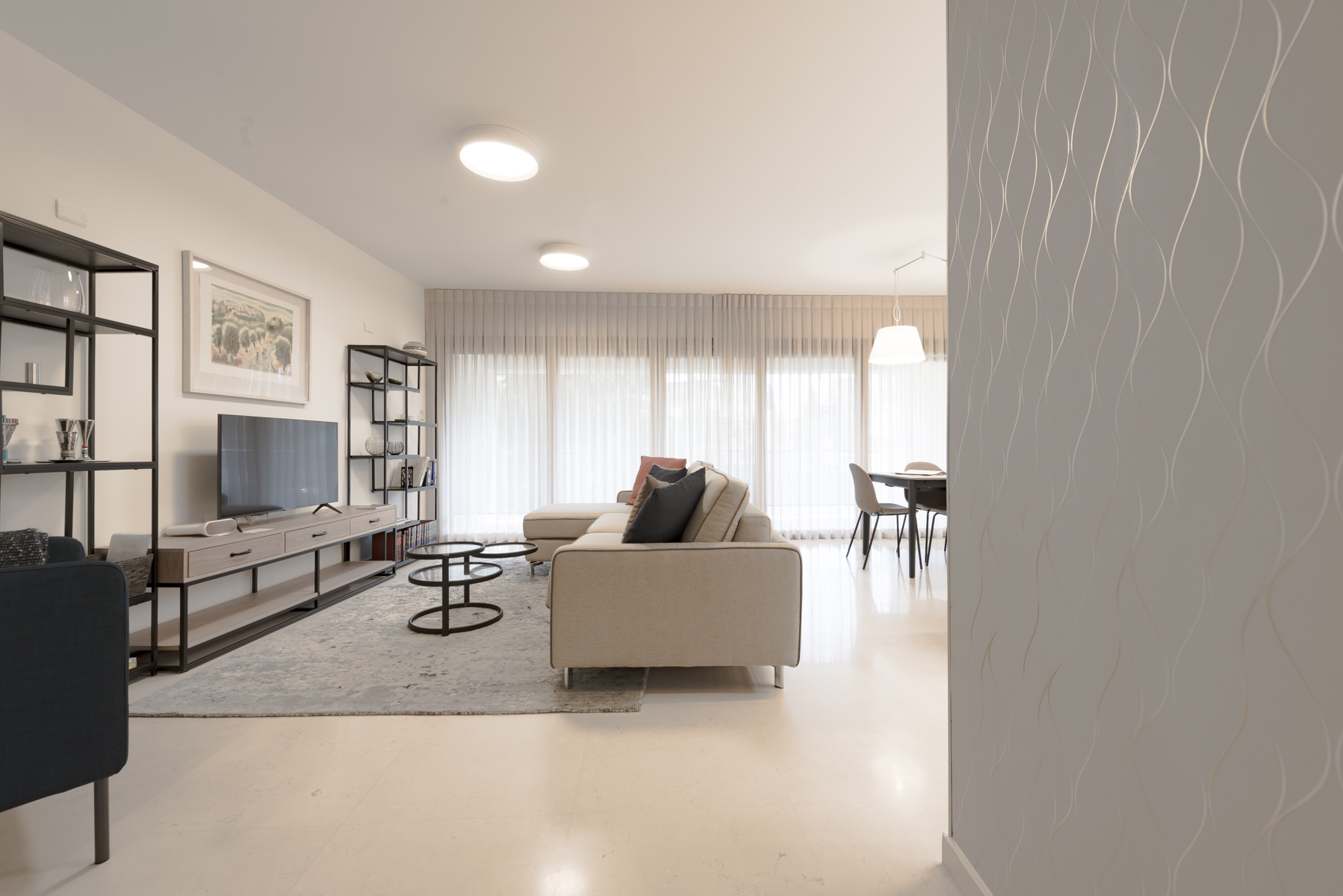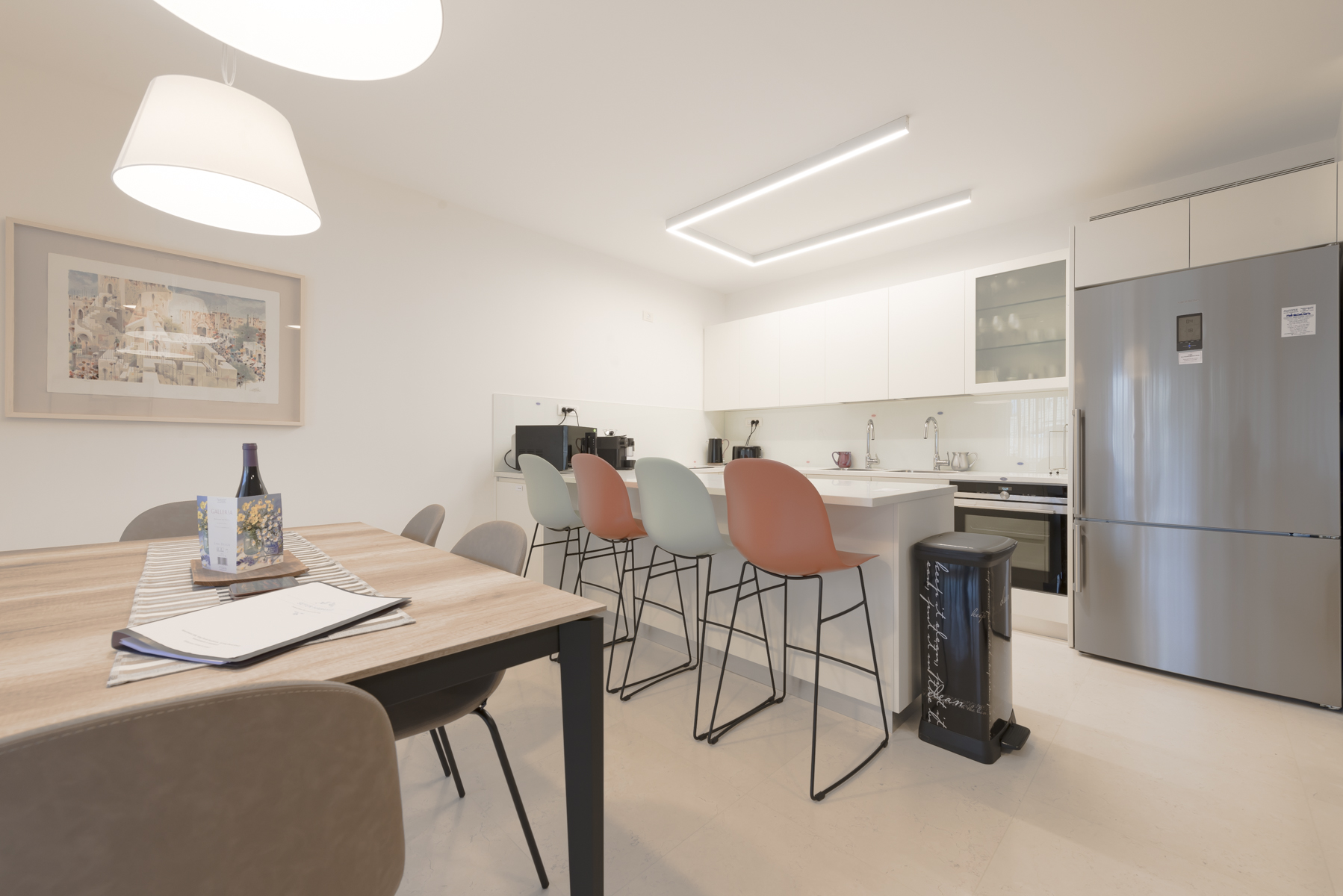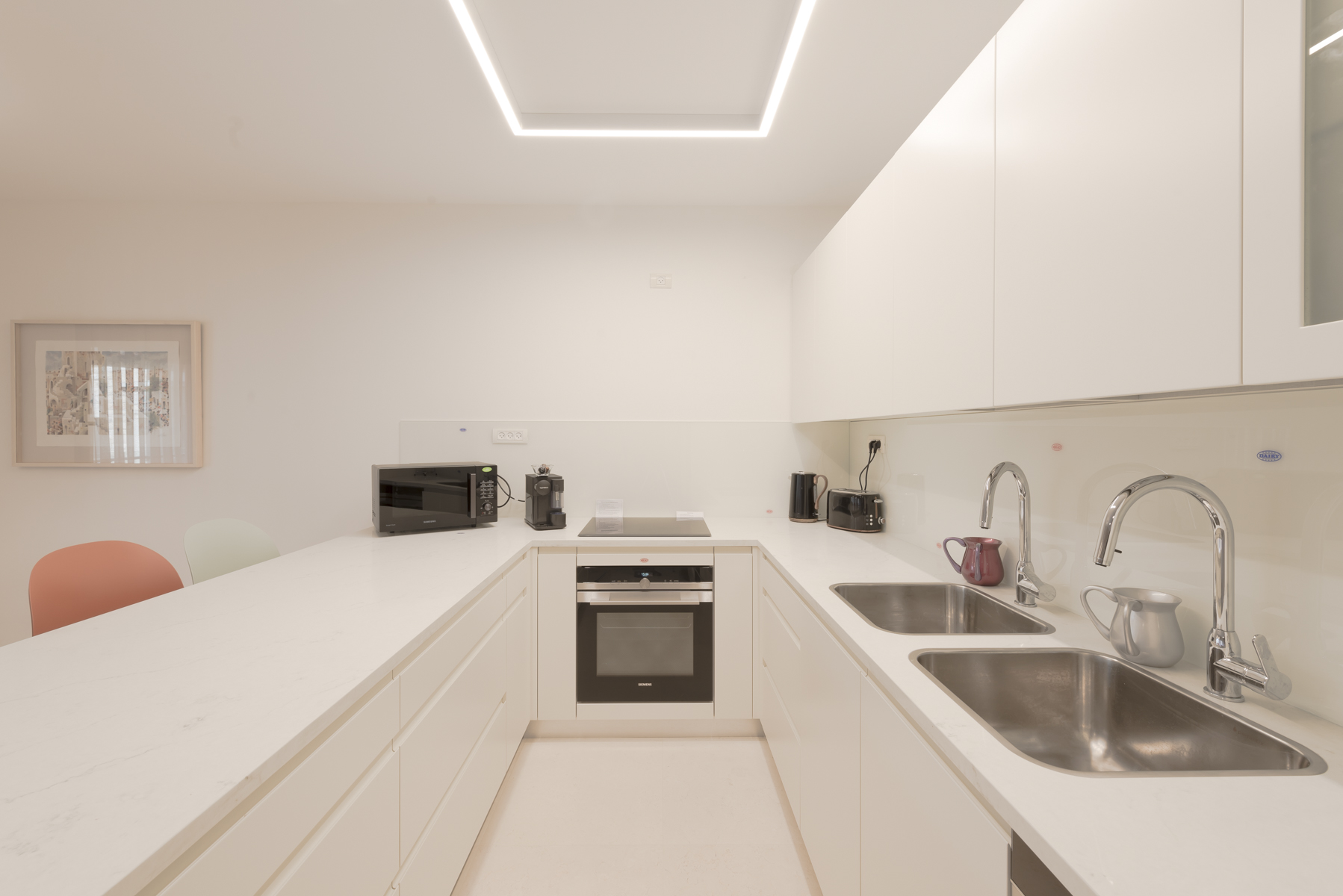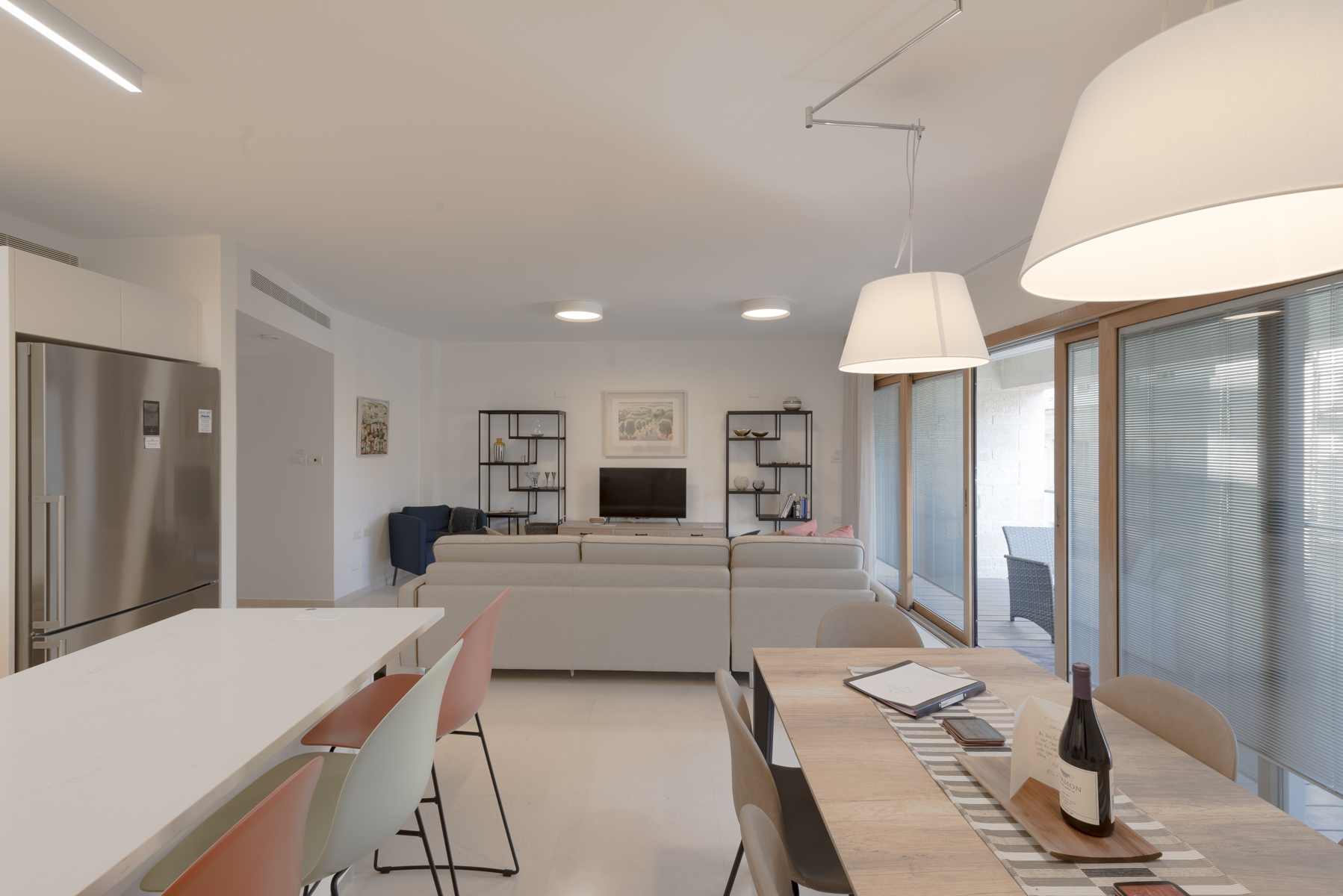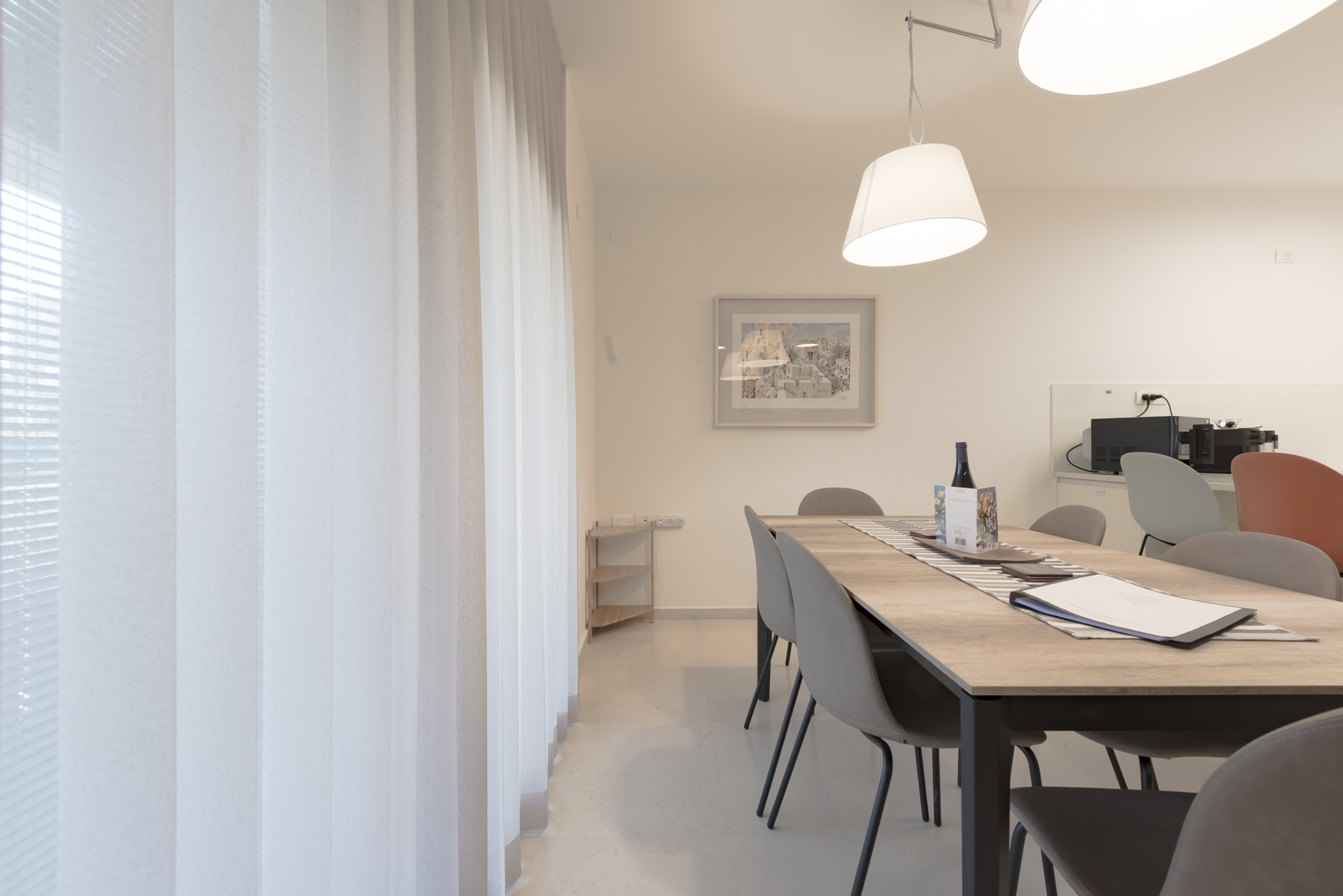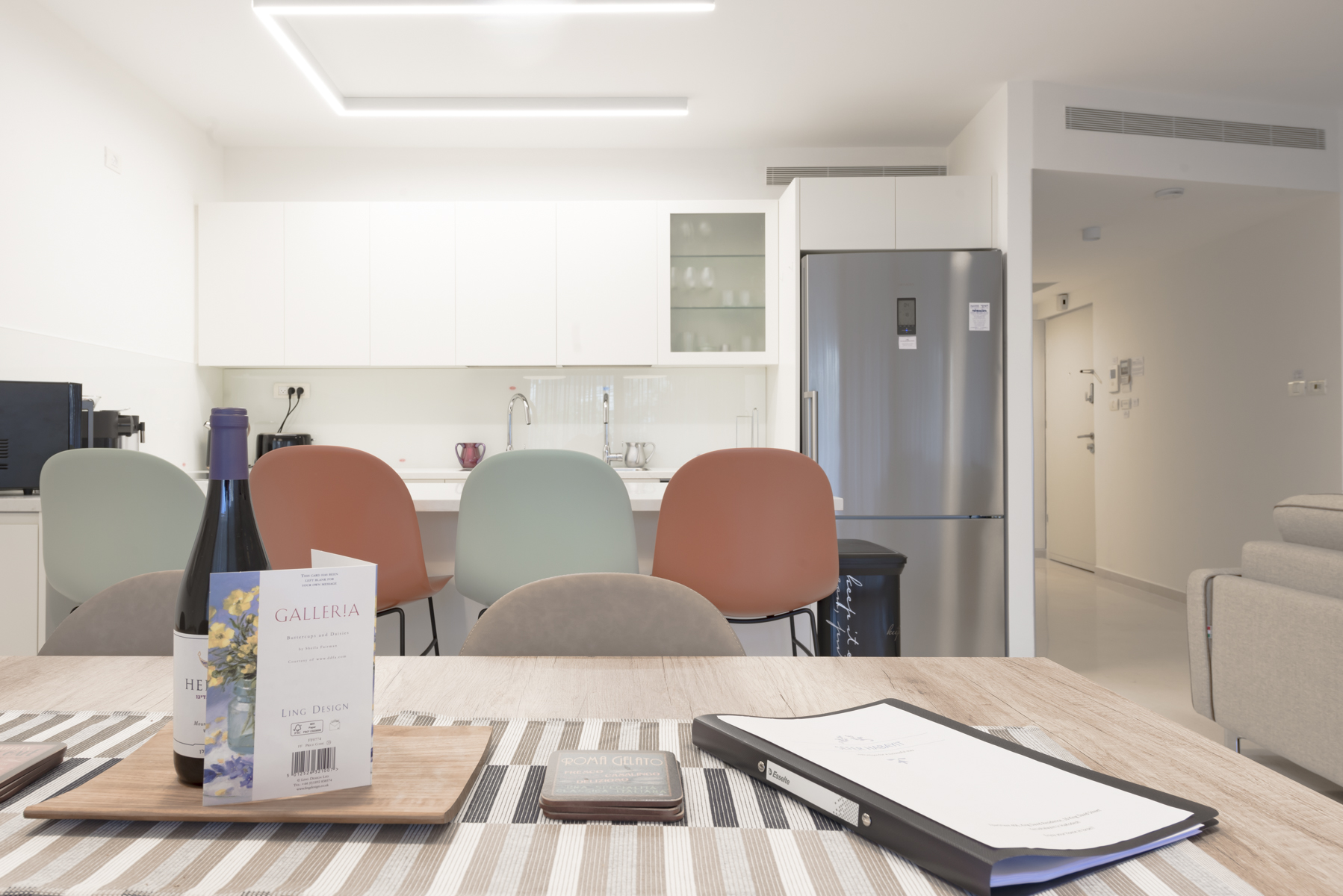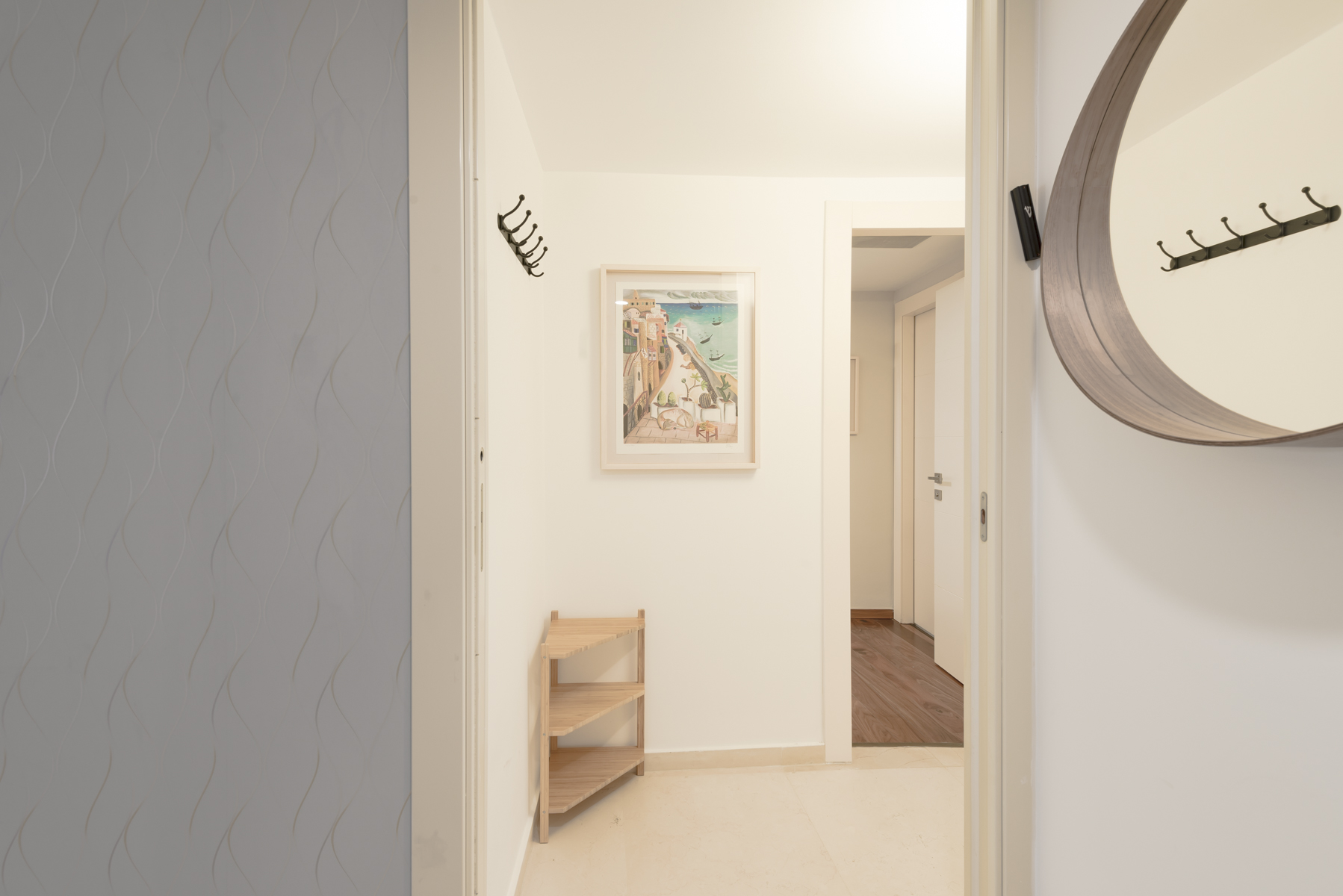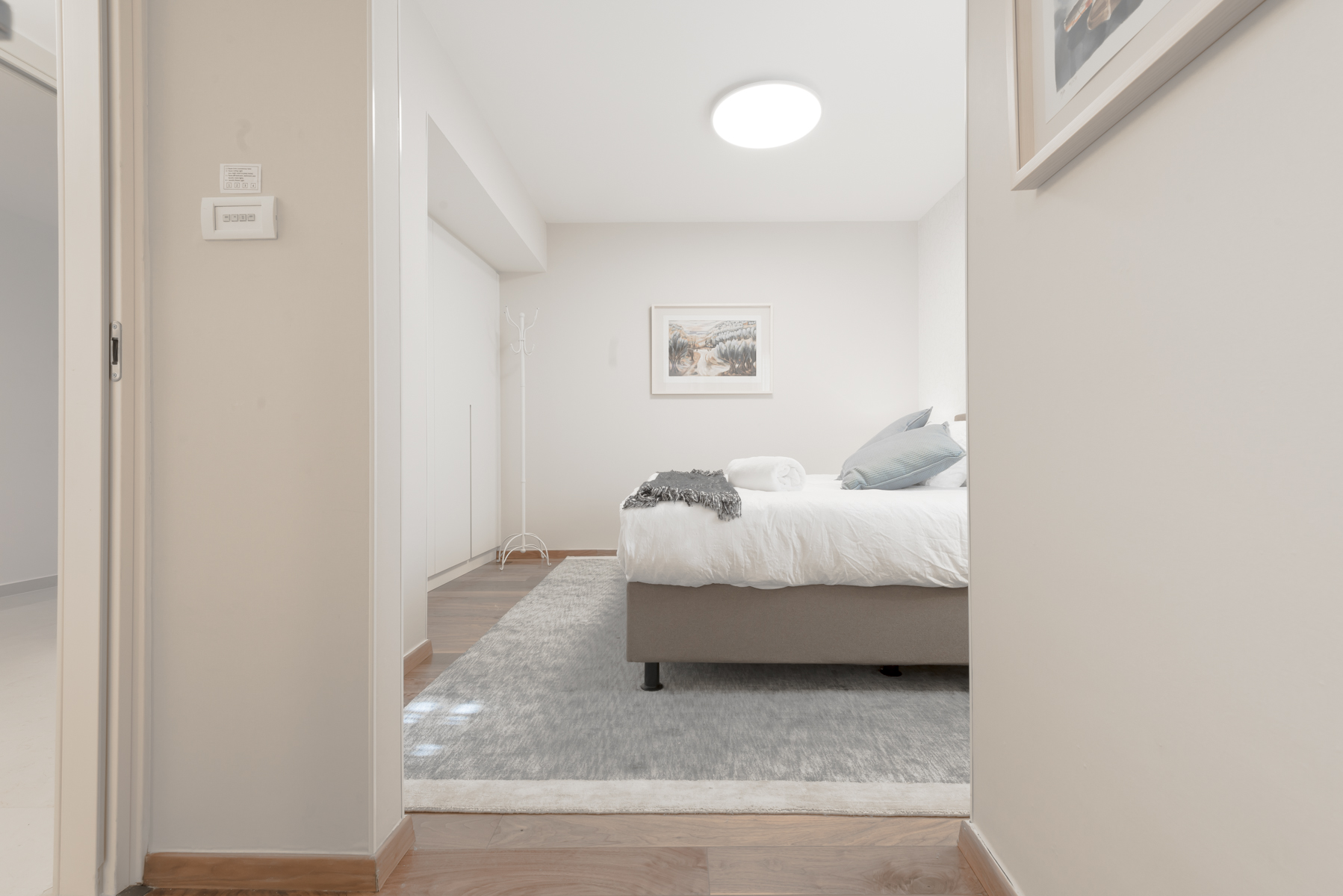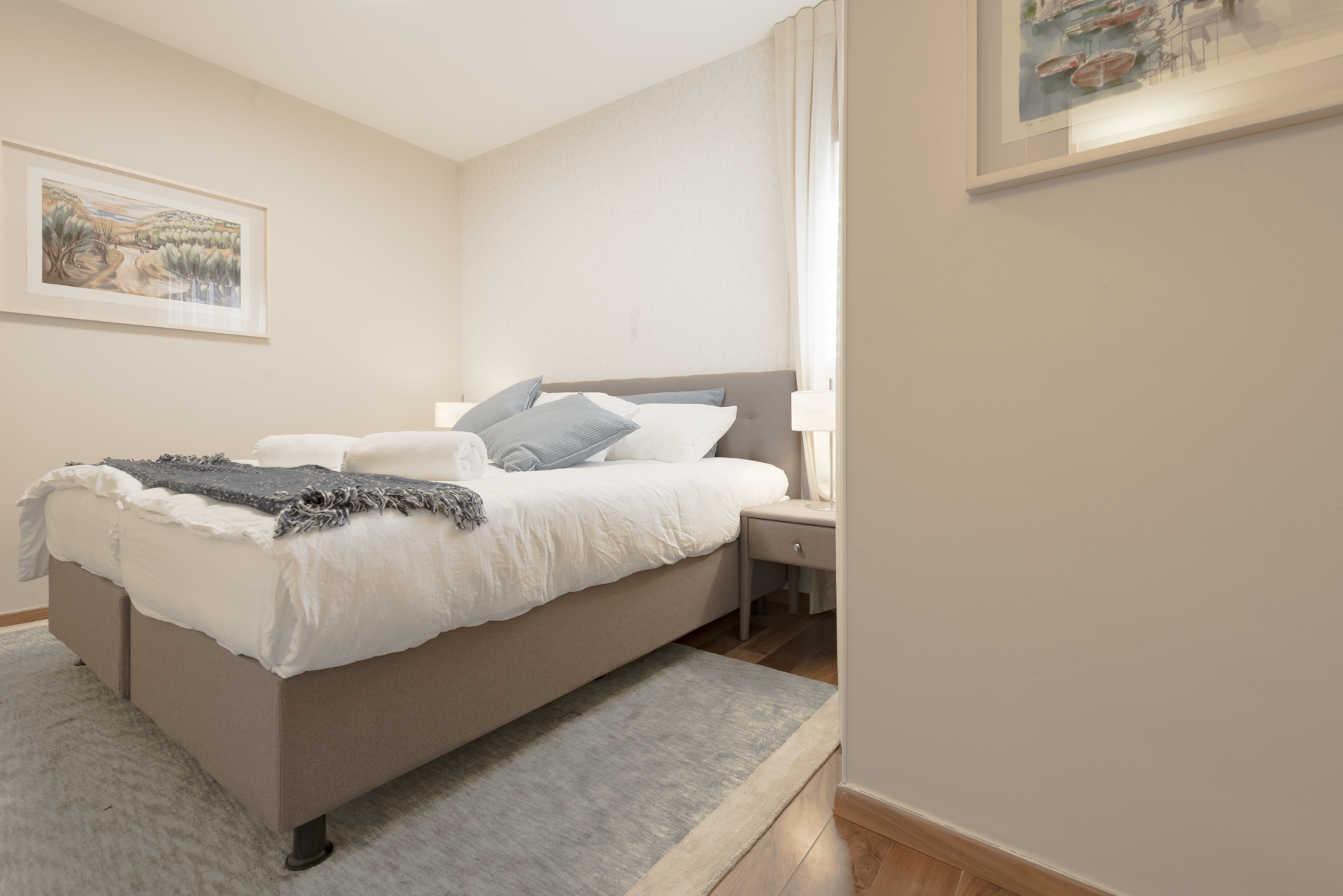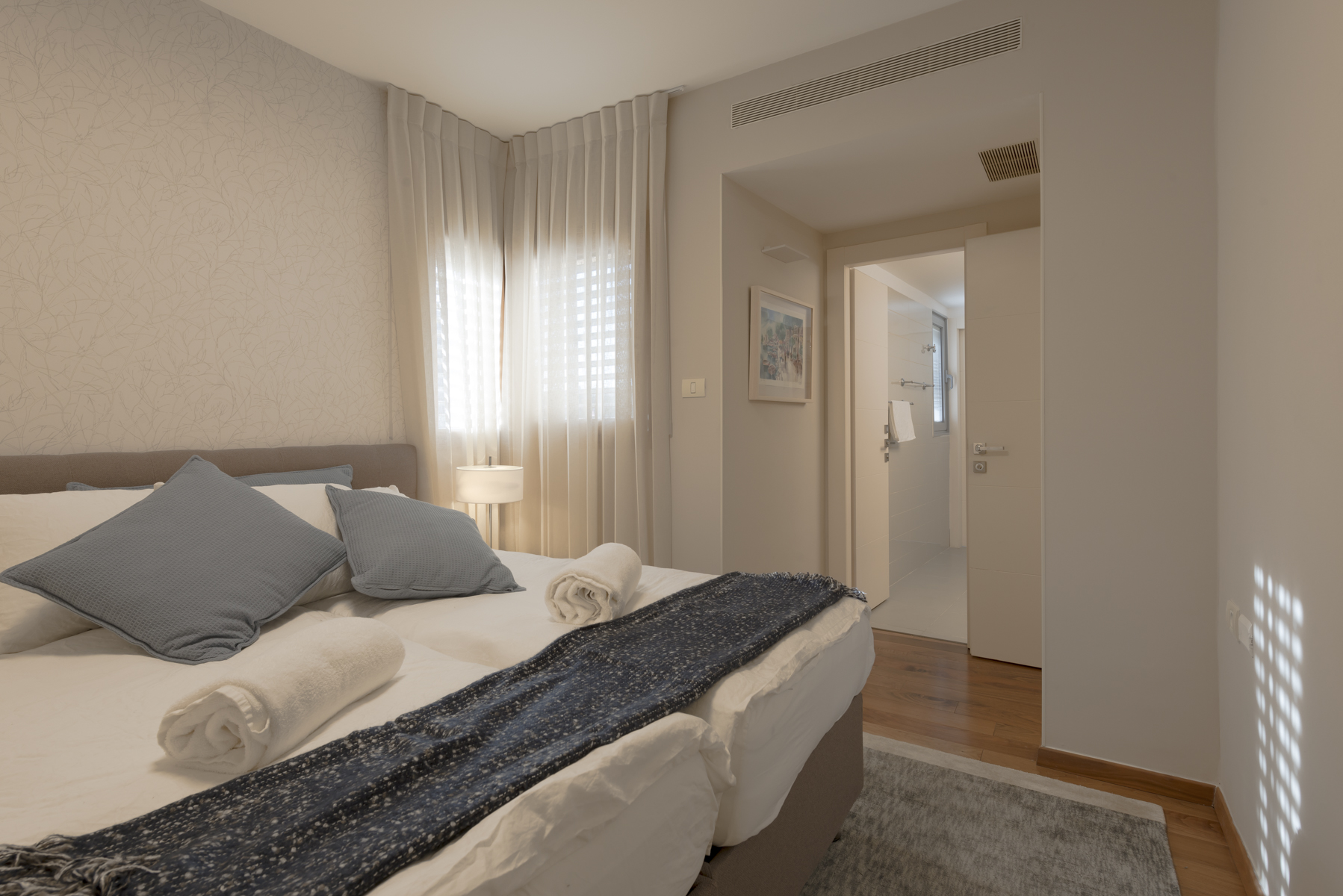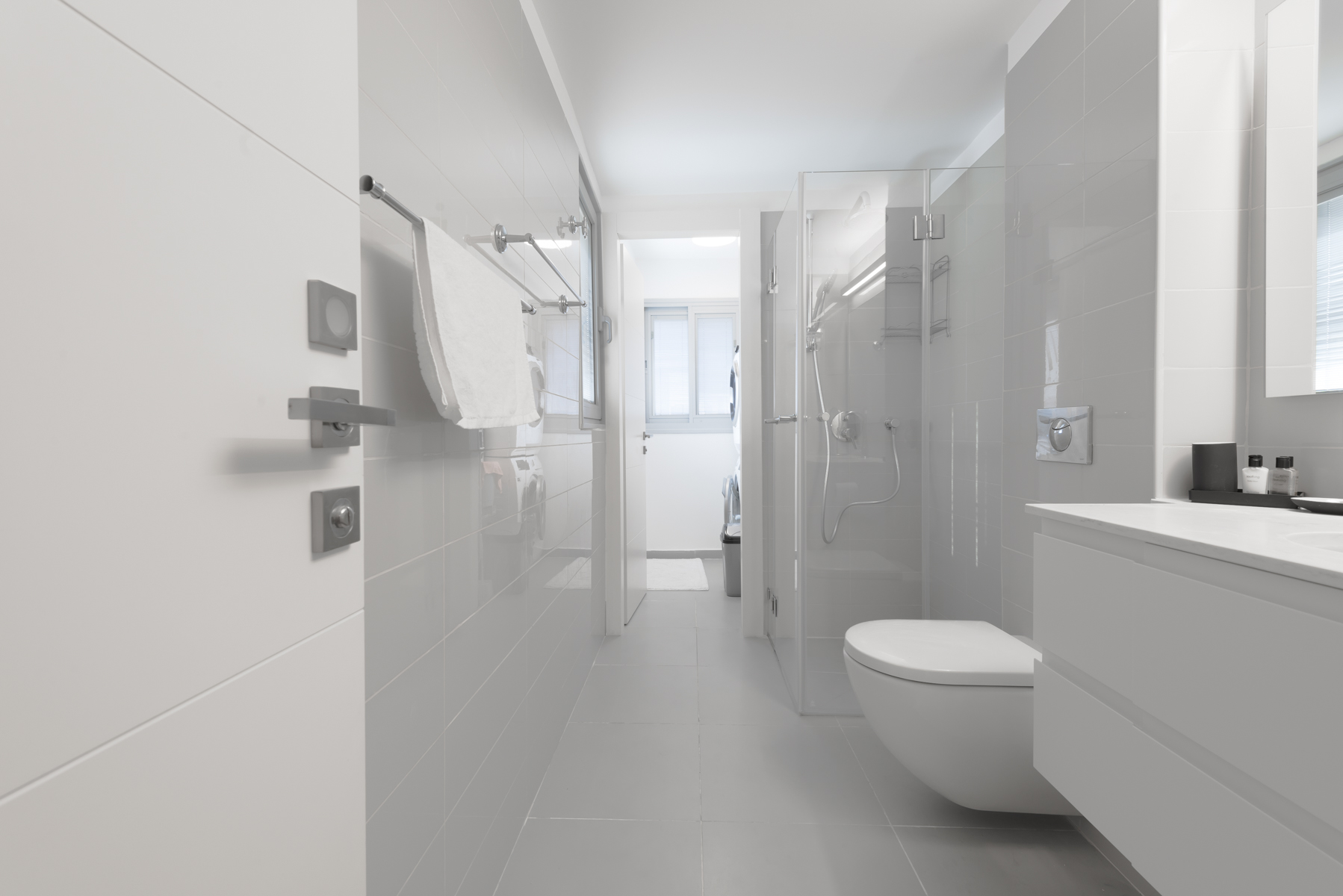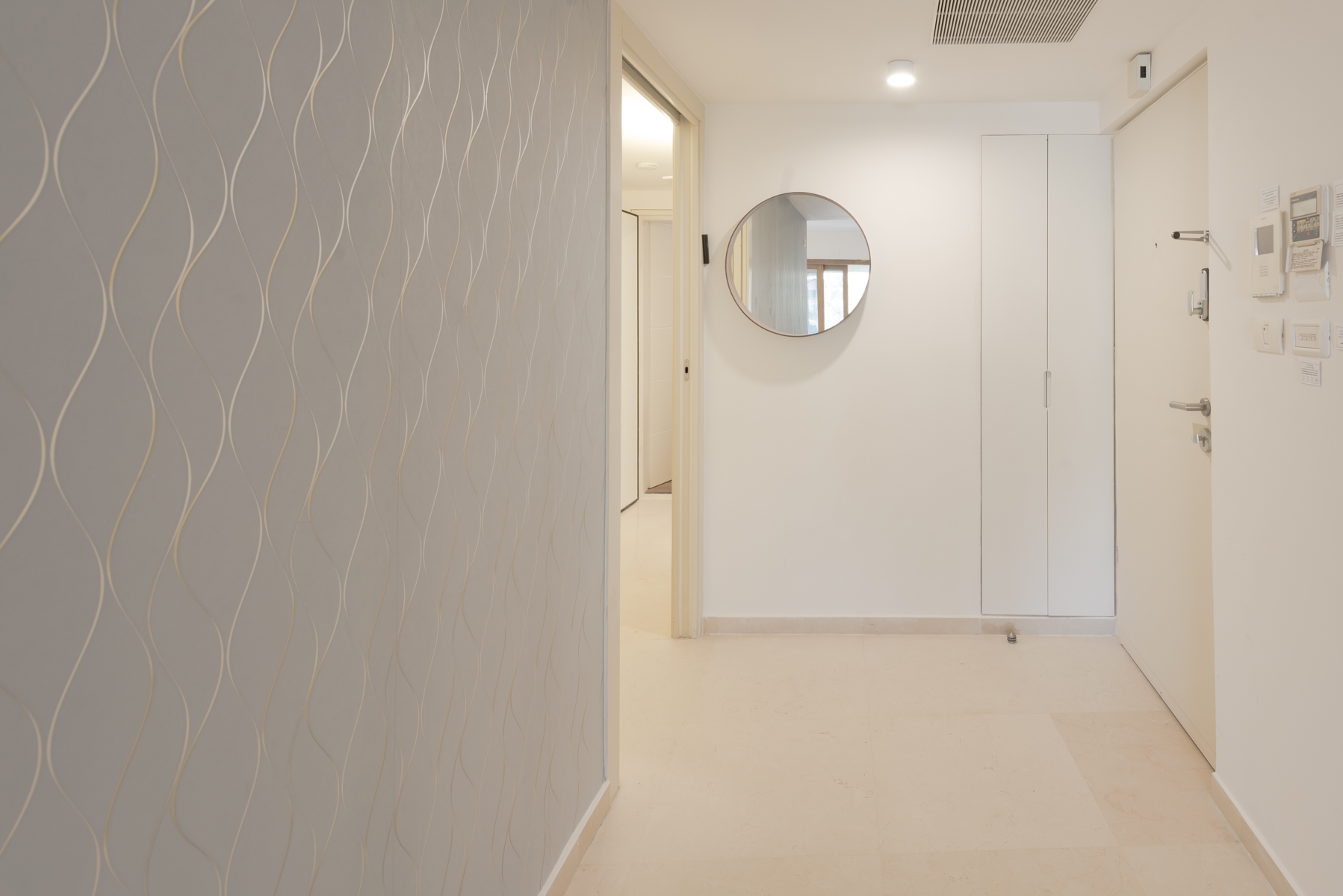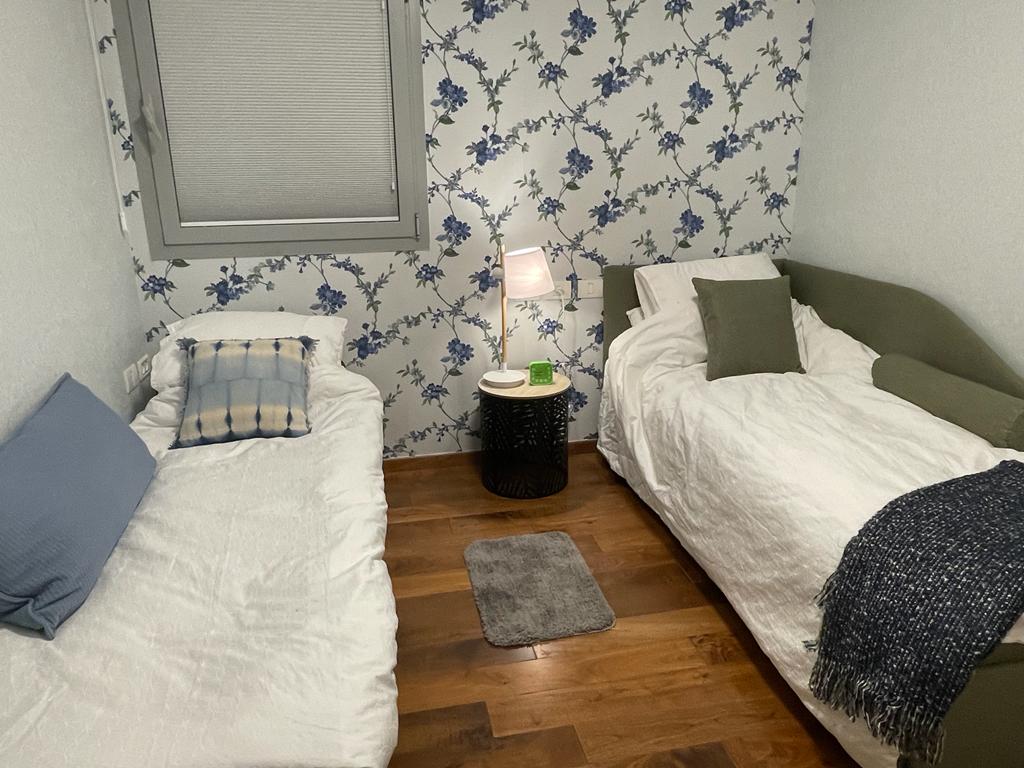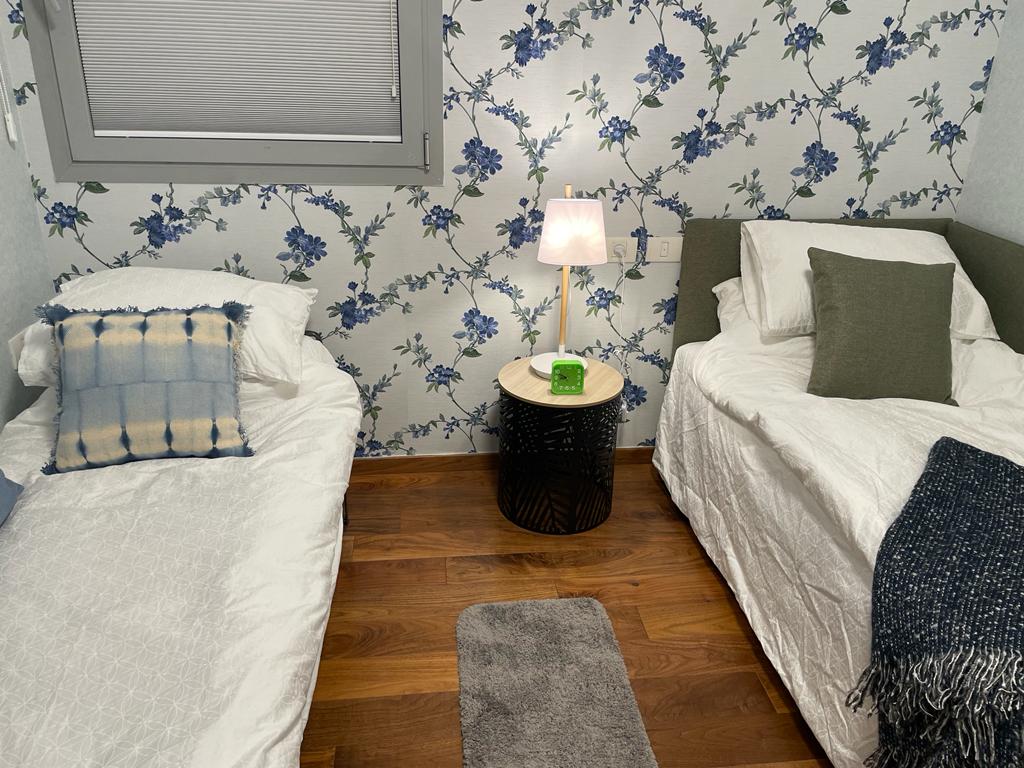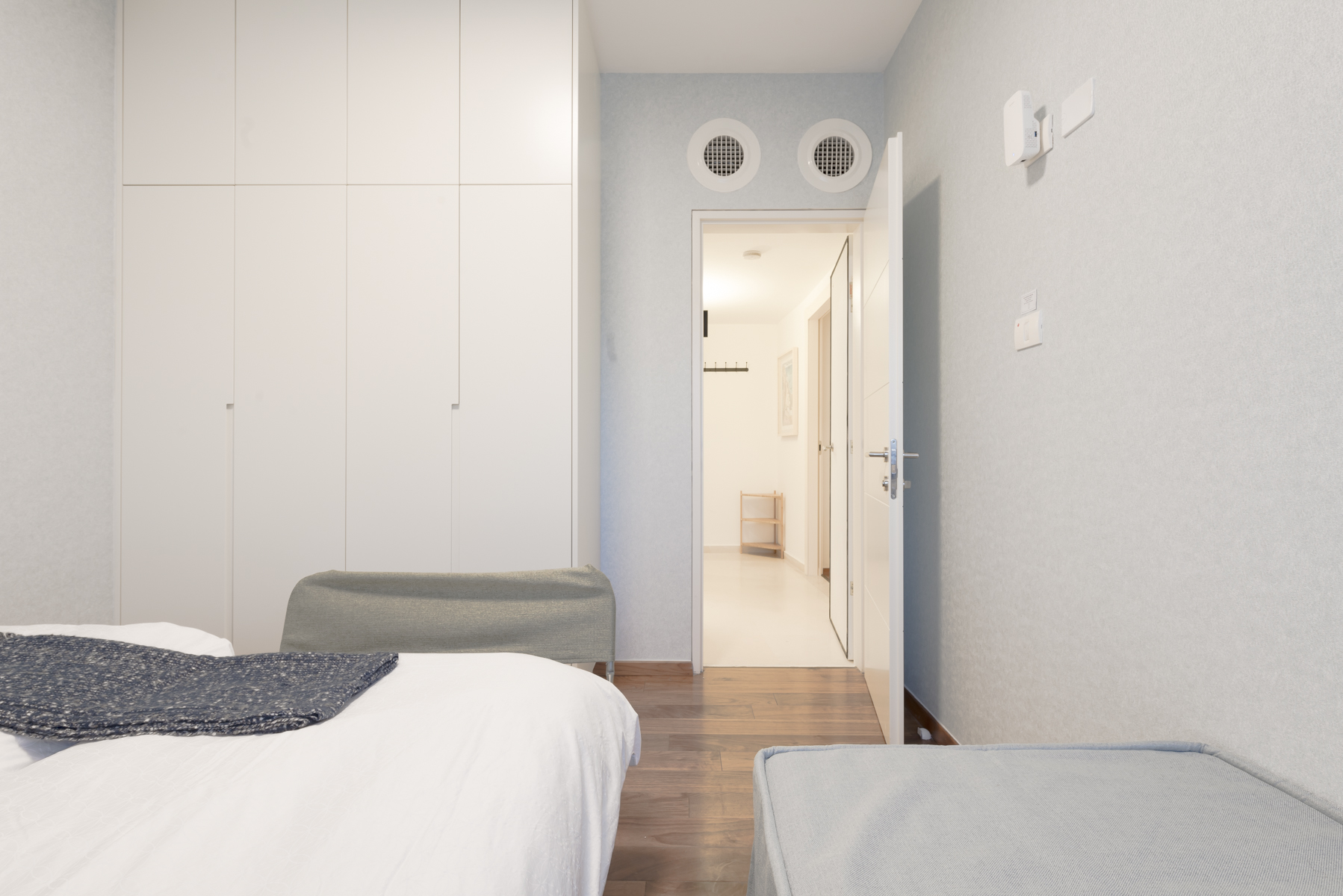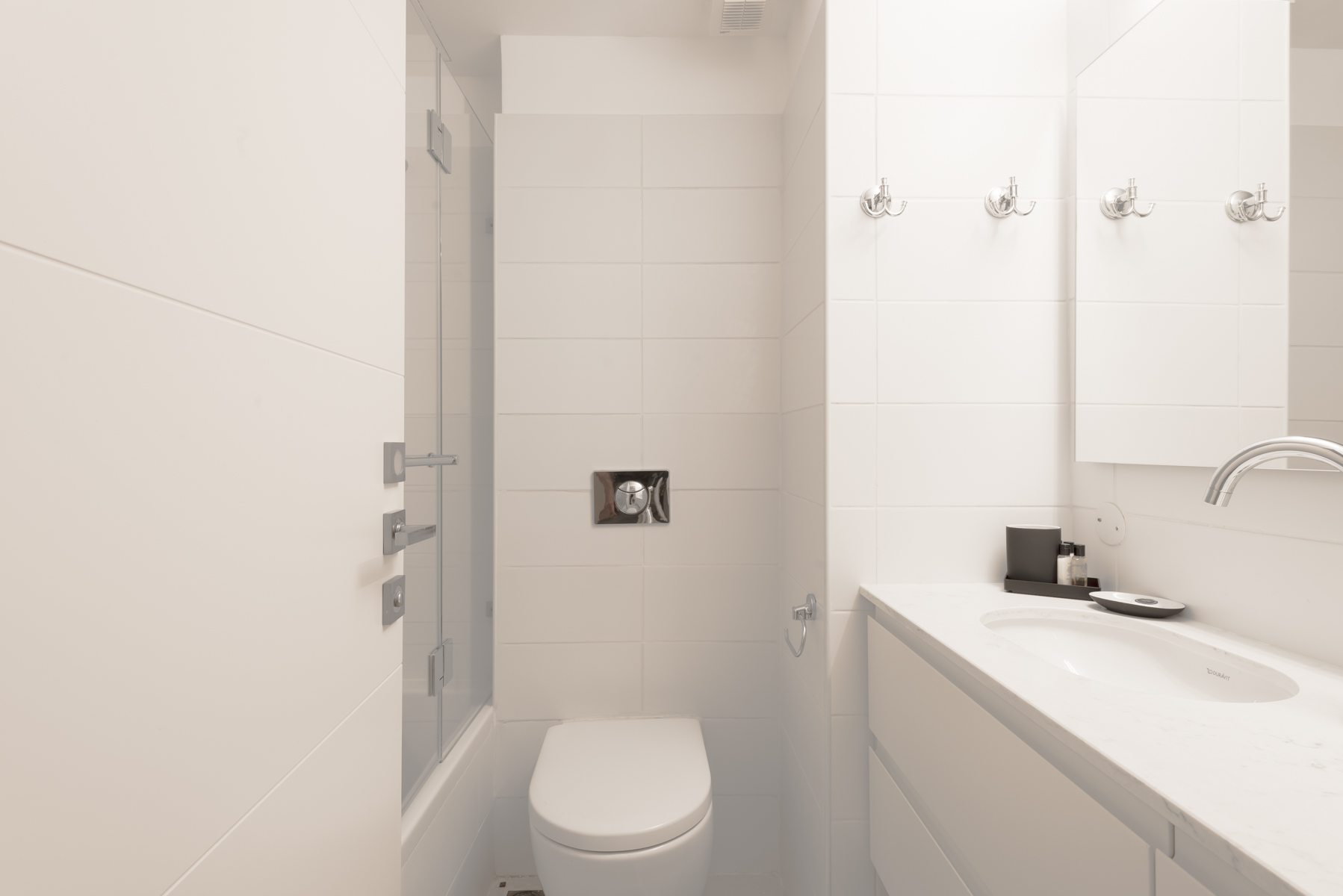 2.0

4

2

95 sq. m.

4 & Shabbos elevator
Brand New unit in the centrally located King David Residence with 2 bedrooms, 2 bathrooms and a 15 sqm covered balcony. Building amenities include parking, a pool, gym, security, beautiful lobby, and a Shabbos Minyan available in the Shul. Spacious unit n host 5 people comfortably. The dining room table can extend to seat 14 people.
Bedroom 1
2 Twin Sized Beds The first bedroom is the en-suite master bedroom. There are two twin-sized beds and closet space.
Bedroom 2
2 Twin Sized Beds The second bedroom has two twin-sized beds.
Bathroom 1
The first bathroom is the en-suite master bathroom. It has a walk-in shower, sink, and toilet.
Bathroom 2
The second bathroom is a full guest bathroom with a bathtub- shower combination, sink, and toilet.
Separate meat and milk ovens
Microwave
Full set of meat and milk utensils and dishes
Free unlimited wireless Internet access
You will be personally met at the apartment (during normal business hours of 8 AM - 6PM) and showed around by friendly English speaking managers
Self entry will be provided and the English speaking managers will be available to help you with any questions, problems or concerns
Detailed guide of the apartment is available upon request, it includes how to use the appliances, how to find your way around the kitchen, etc.
Detailed guide of the area with helpful names and phone numbers for dry cleaning, restaurants, Shuls, Shabbos take out, Shaitel wash, etc.
Fresh and clean beds will be prepared for you with high quality American style blankets, pillows and towels upon arrival.
A cleaning service will clean the apartment and restore it to its original state when you leave to ease your departure from the apartment.
Free starter supply of toilet paper, dishsoap, and garbage bags.
There is a communal Sukkah located in the courtyard of the building.
Basic Shabbos items such as a Hot plate and Hot Water Urn will be provided.
Pesach: Basic Kitchen Cookware
REVIEWS
Hear from many of our happy tenants who have stayed in this apartment! References are available to call or email! Please contact us for details.
Though we are frequent travellers, this was our first experience with a vacation rental. Thanks to Akiva and his outstanding professional, kind, caring, helpful team who made sure all was in order for our arrival in Yerushalyim as well as throughout our entire visit, this definitely won't be our last. We immediately felt at home in the inviting, fresh, clean, modern, tastefully decorated apartment, thoughtfully prepared by the hosts containing everything one could think of to ensure a pleasant and comfortable stay. Both the beautiful, well located accommodation and the impeccable service we received exceeded our expectations. Looking forward to our next vacation with ROD. THANK YOU!!
Oct 2022
Thank you!! We had a terrific time in 🇮🇱 (especially as my 1st time) & enjoyed the apartment a lot!!!! The apartment was nice & in an excellent location. Thank you for all your help from beginning till end! All worked out very nicely!! Thank you very much!
Dec 2022
Rentals of Distinction is a trip saver! They made everything so easy from the minute we decided to go on this trip. The apartment was beautiful and so so clean. The location was perfect. It was a seamless process and we cannot wait to plan another trip with the amazing staff of Rentals of Distinction really soon.
Mar 2023
Great location with everything you need. Modern and easy to use appliances. The perfect place for our family to stay in Yerushalayim.
May 2023
Our stay at the king David residences was amazing. It felt so nice to go into our apartment feeling like I was in a comfortable home. The whole apartment was clean, beds were made and the cabinets were stocked with everything we needed to cook. I was also so amazed with how above and beyond you went to make sure we had everything for pesach. The cabinets were clearly labeled with what were were able to use for pesach. The apartment provided a few board games, playing cards and books, also a nice surprise. The apartment was in the best possible location in Jerusalem. I felt safe as there was a full time doorman. The building was quiet and near a few local markets. Excited to go back!
May 2023
We had a wonderful stay at 16 King David. It is a beautiful, comfortable apartment with an excellent location. Thank you to your team for the prompt response to our requests!
May 2023
Amazing experience. Perfect apartment. Everything was explained and no surprises. The staff was constantly available for all questions and responded quickly. Highly recommended... American style apartment with blech and hot water urn. I especially appreciated that everything was labeled and came with instructions how to for example, set the fridge for Shabbos, or how to operate the air conditioner. Thank you.
Jun 2023
This was our first experience renting an apartment. The apartment was lovely and the location was perfect. Not having to worry about kashering appliances made our vacation that much more relaxing. Looking forward to our next trip. Larry and Miriam Kramer
Jul 2023
It was all fantastic. Clean. Comfortable. Loads of amenities. Manager responded immediately when we had a question. Website and business was very pleasant. This is my 3rd time renting from ROD. Can't wait to repeat again!
Jul 2023
Thank you so much for the apartment it was very nice, it was a pleasure being there, everything was really good. It's in a great location and we look forward to staying in this apartment next time we come.
Aug 2023
It was a super apartment, in a great location. The kitchen is exceptionally well stocked for a Shabbos. We will definitely look at booking something like this again. Thanks again.
Aug 2023
The apartment was lovely and really enhanced our stay. Thank you all!
Dec 2023