King David Residence 3 Bedroom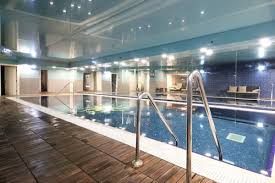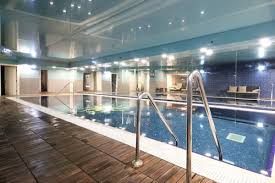 3.0

5

2

128 sq. m.

1 & Shabbos elevator
This is a 3 bedroom apartment located in a great building in the King David Residence. The building is located across from the David Citadel Hotel and Mamilla. It has a 24 hour doorman as well as underground parking, a pool, gym and a Shabbos Minyan available in the Shul. The apartment has an open concept feel as well as two balconies, one is a Sukkah porch. Book now for your upcoming trip!
Bedroom 1
Queen Sized Bed The first bedroom is the master en-suite bedroom. It has a queen-sized bed, closet space, and TV.
Bedroom 2
2 Full sized Beds The second bedroom has two full-sized beds and closet space.
Bedroom 3
2 Full sized Beds The third bedroom has two full-sized beds.
Bathroom 1
The first bathroom is the en-suite master bathroom with a walk-in shower, sink, and toilet.
Bathroom 2
The second bathroom is a full guest bathroom with a walk-in shower, sink, and toilet.
Two Sinks
Two Ovens
Cook Top
Balcony off Kitchen
pots, pans, and utensils for meat and dairy
In Kitchen
Large Sukkah Porch with Seating for 24 (16-18 in the Kosher Area)
Free unlimited wireless Internet access
You will be personally met at the apartment (during normal business hours of 8 AM - 6PM) and showed around by friendly English speaking managers
Self entry will be provided and the English speaking managers will be available to help you with any questions, problems or concerns
Detailed guide of the apartment is available upon request, it includes how to use the appliances, how to find your way around the kitchen, etc.
Detailed guide of the area with helpful names and phone numbers for dry cleaning, restaurants, Shuls, Shabbos take out, Shaitel wash, etc.
Fresh and clean beds will be prepared for you with high quality American style blankets, pillows and towels upon arrival.
A cleaning service will clean the apartment and restore it to its original state when you leave to ease your departure from the apartment.
Free starter supply of toilet paper, dishsoap, and garbage bags.
Hot Water Urn
Crock Pot
Hot Plate
Table Cloth
blow dryer
Large Sukkah Porch with Seating for 24 (16-18 in the Kosher Area)
Pesach: Basic Kitchen Cookware
REVIEWS
Hear from many of our happy tenants who have stayed in this apartment! References are available to call or email! Please contact us for details.
Thank you all so much. The apartment was truly perfect for our family. Our experience was so seamless and easy! Betsalel, the property manager was awesome and so quick to reply when we didn't know how to correctly use the dryer. 🤦‍♀️ We'll def recommend you to friends. Thank you!
Nov 2022
Thank you Rentals of Distinction for a turn key arrangement. From the moment we reached out to you the reservation, check in, and check out was flawless. The apartment was clean and as advertised. Great job and thank you!
Dec 2022
Thank you for a lovely stay. The apartment was perfect and the management was wonderful.
Dec 2022
Nice apartment in center of Jerusalem. Cannot beat location. The management was very responsive and the apartment was clean and spacious. Bedding was great too.
Jan 2023
Thank you to everyone involved - and it seems like it was definitely a team effort! - for making our stay so seamless and enjoyable.
Apr 2023
We were very pleased with our stay at the King David Residence. The beds and pillows were comfortable. We very much enjoyed the mirpeset. We enjoyed the pool. It was a big plus that there was underground parking. The artwork in the apartment was beautiful.
Jun 2023
We have rented through Rentals of Distinction 3 previous times. Everyone is always very helpful and receptive to questions. The manager of the apartment responded quickly to our questions. Our taxi driver was fantastic as well.
Jul 2023
We could not be more pleased with our rental of the 3 bedroom at King David Residence. From the chat that was created before our flight, to the team member who met us at the door to show us everything, and especially the property manager who was always so responsive. The apartment was delivered clean and as described. The huge porch off the kitchen is a little slice of heaven. Location could not be more perfect. Looking forward to renting again.
Aug 2023
This was a great location to be in - and a nice apartment. The Rentals of Distinction Agents were very responsive to any issues or questions - they were always pleasant and accommodating, and most of all quick to offer help. Some more oversight and improved maintenance of the apartment would be helpful. But all in all a positive experience and I would use them again.
Aug 2023
Working with rentals of distinction for sukkot was a great experience
Oct 2023