Haneviim Boutique 3 Bedroom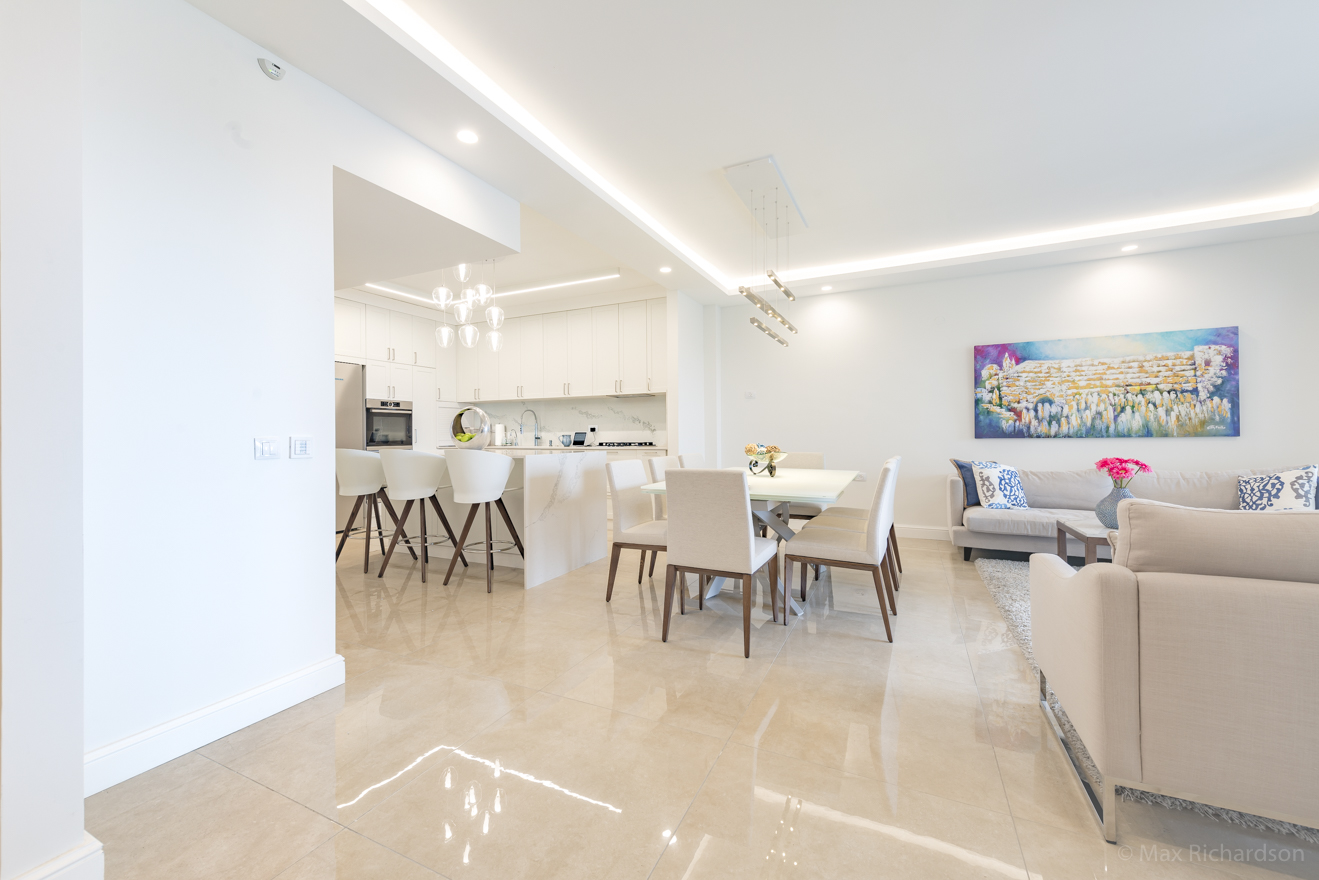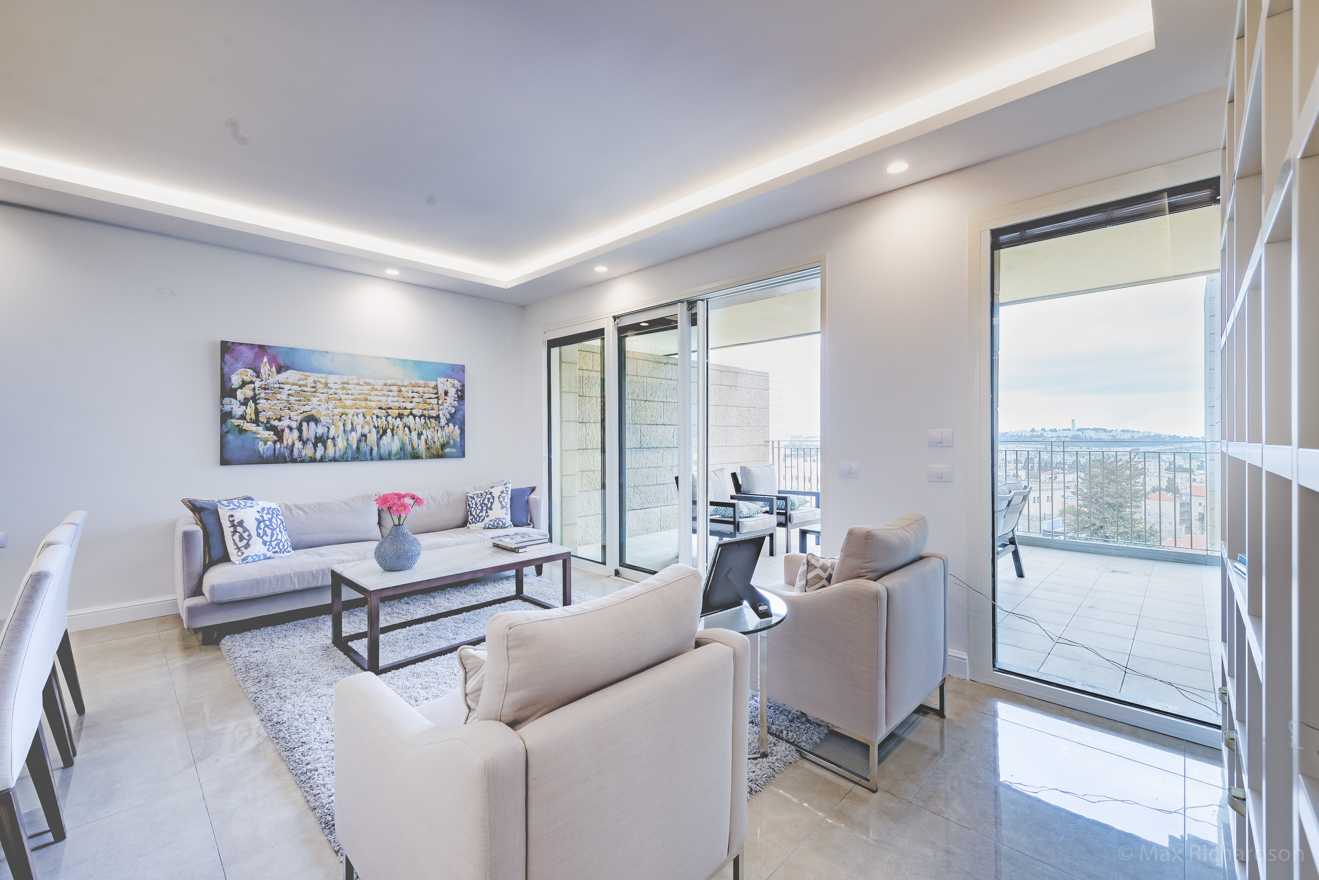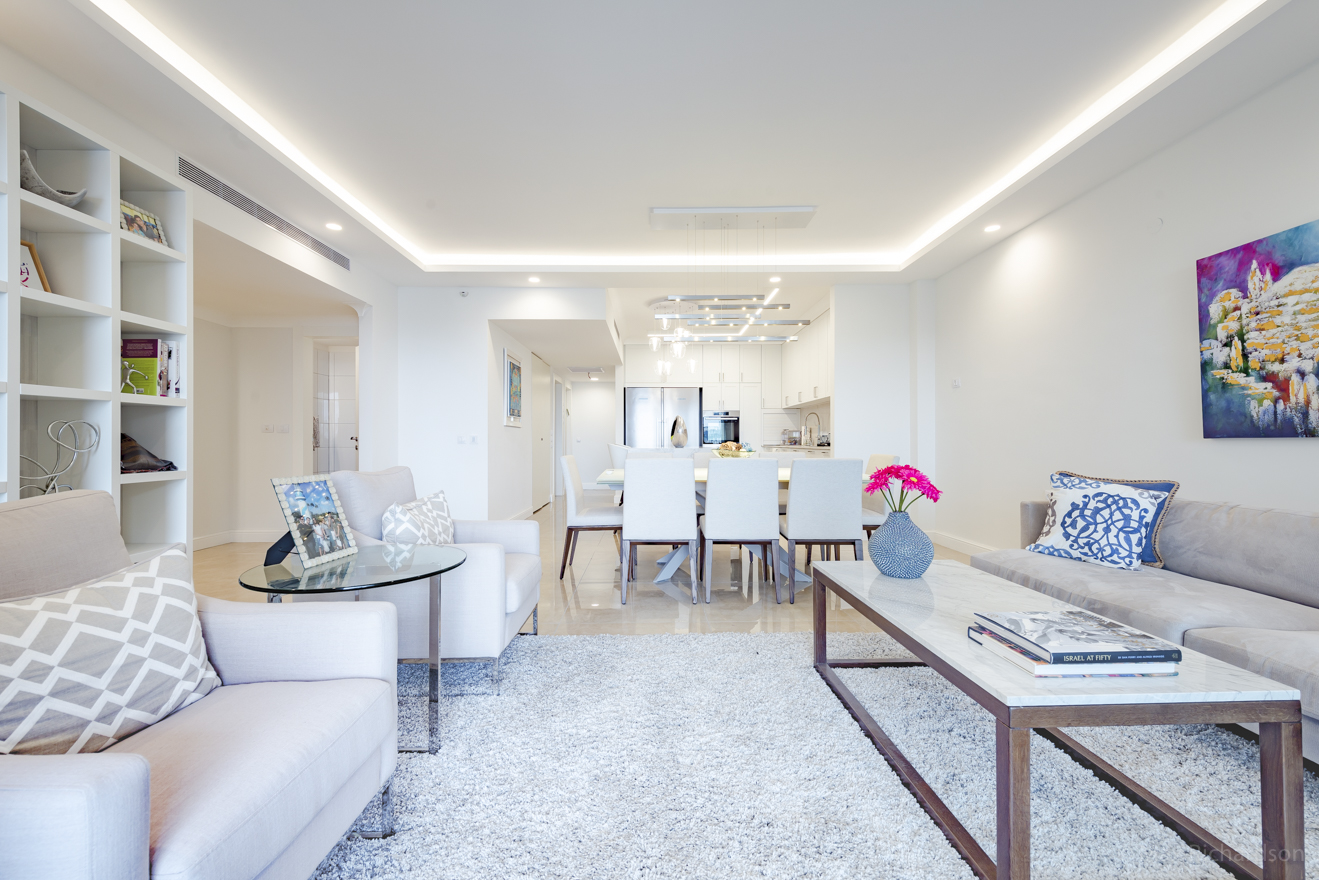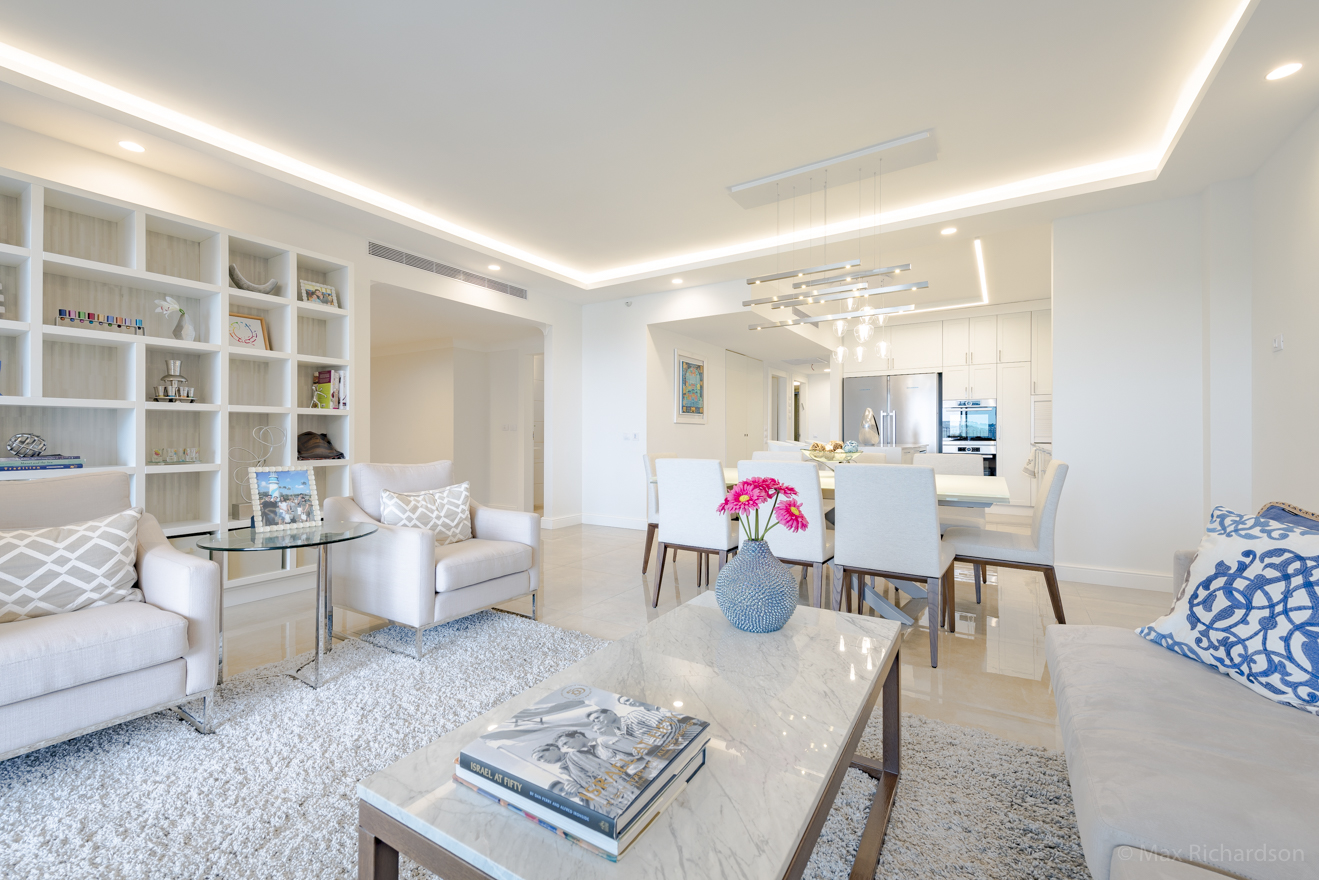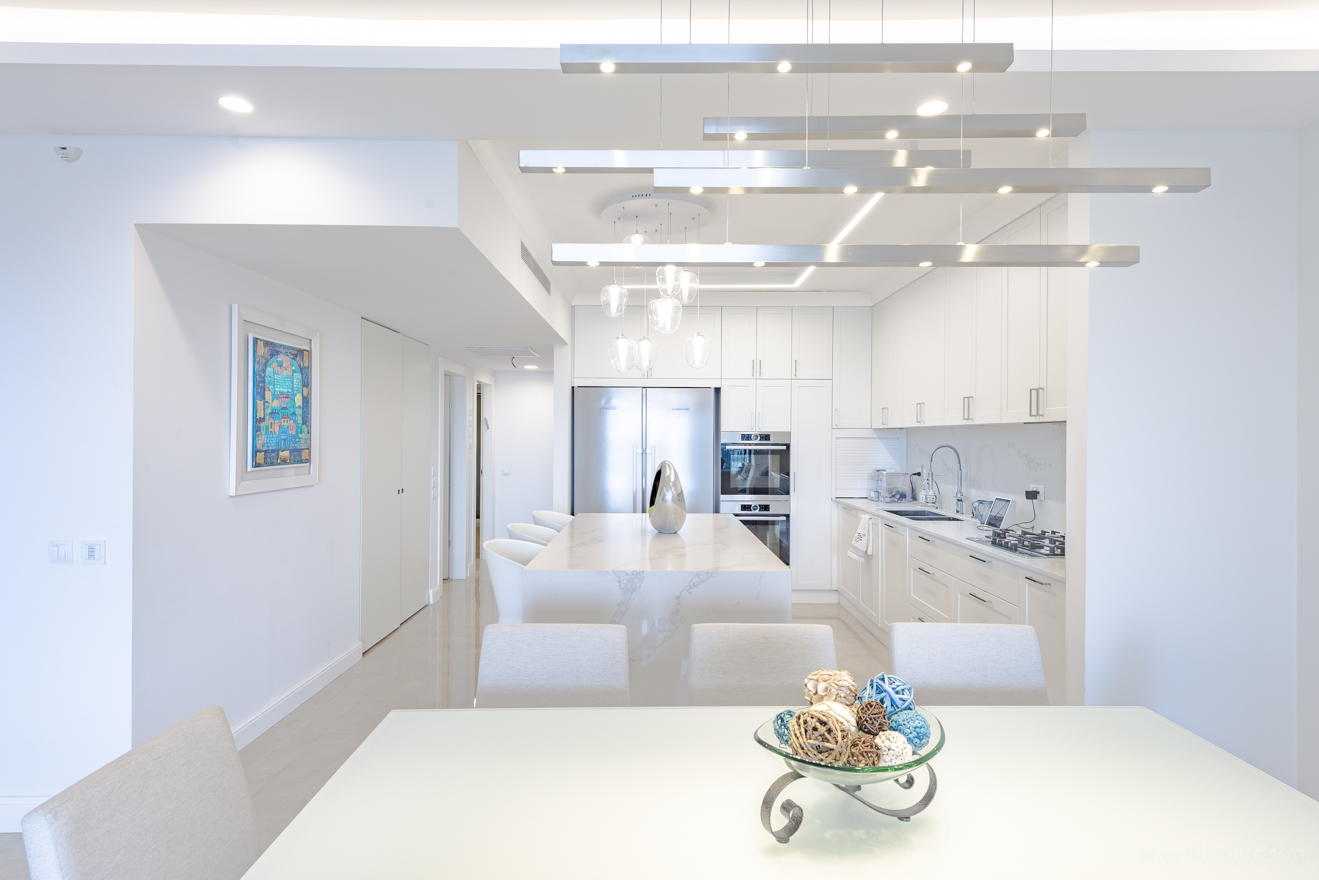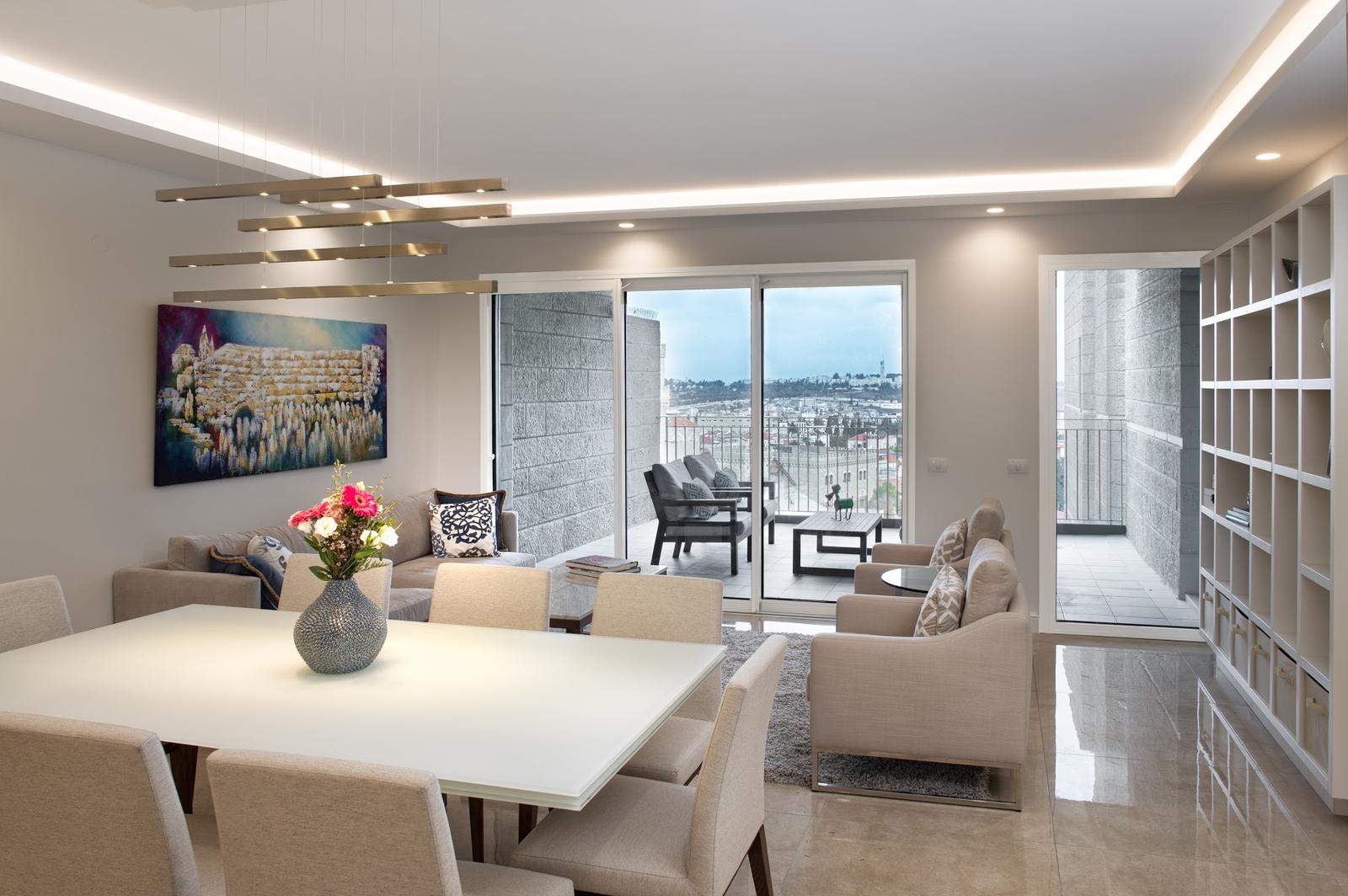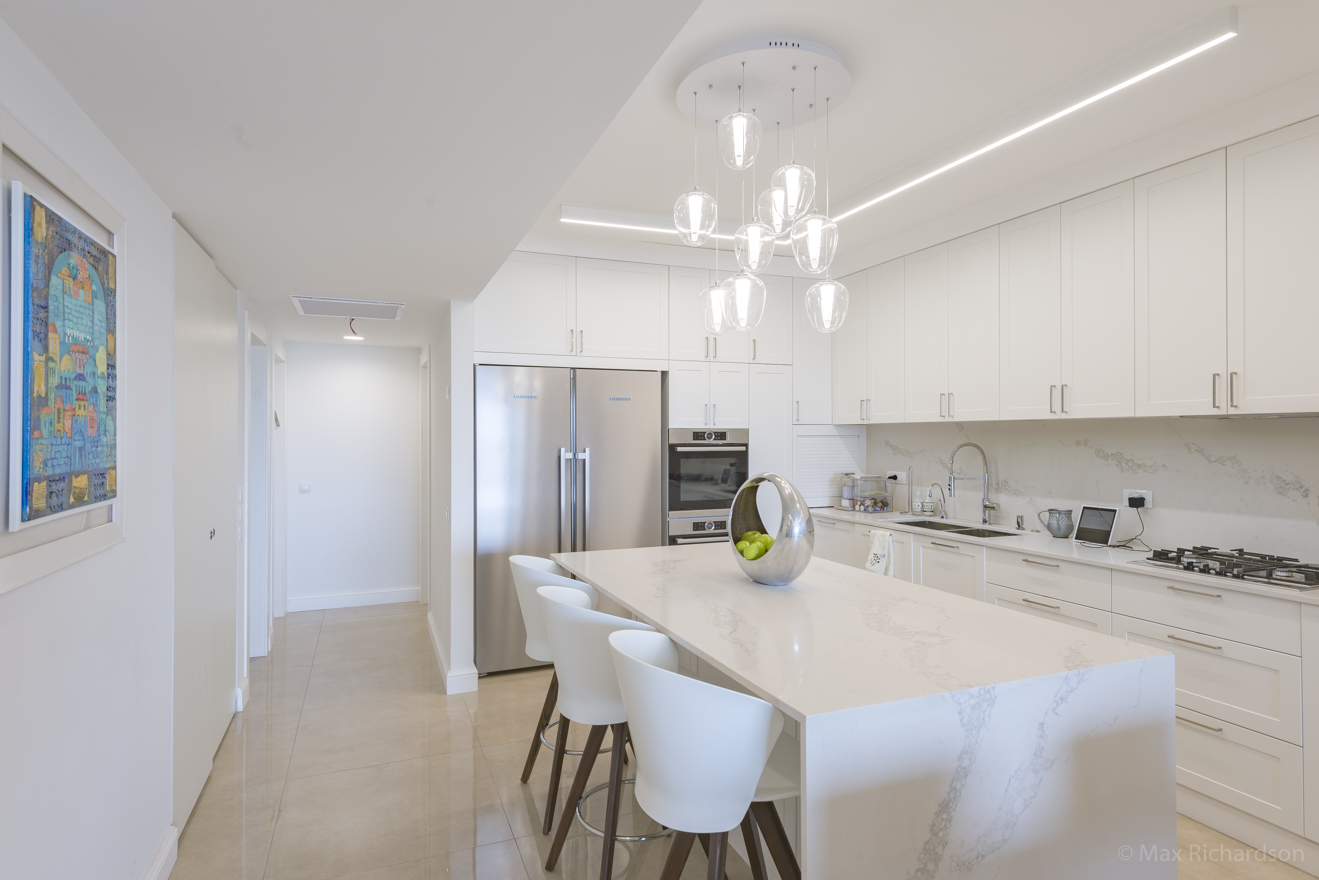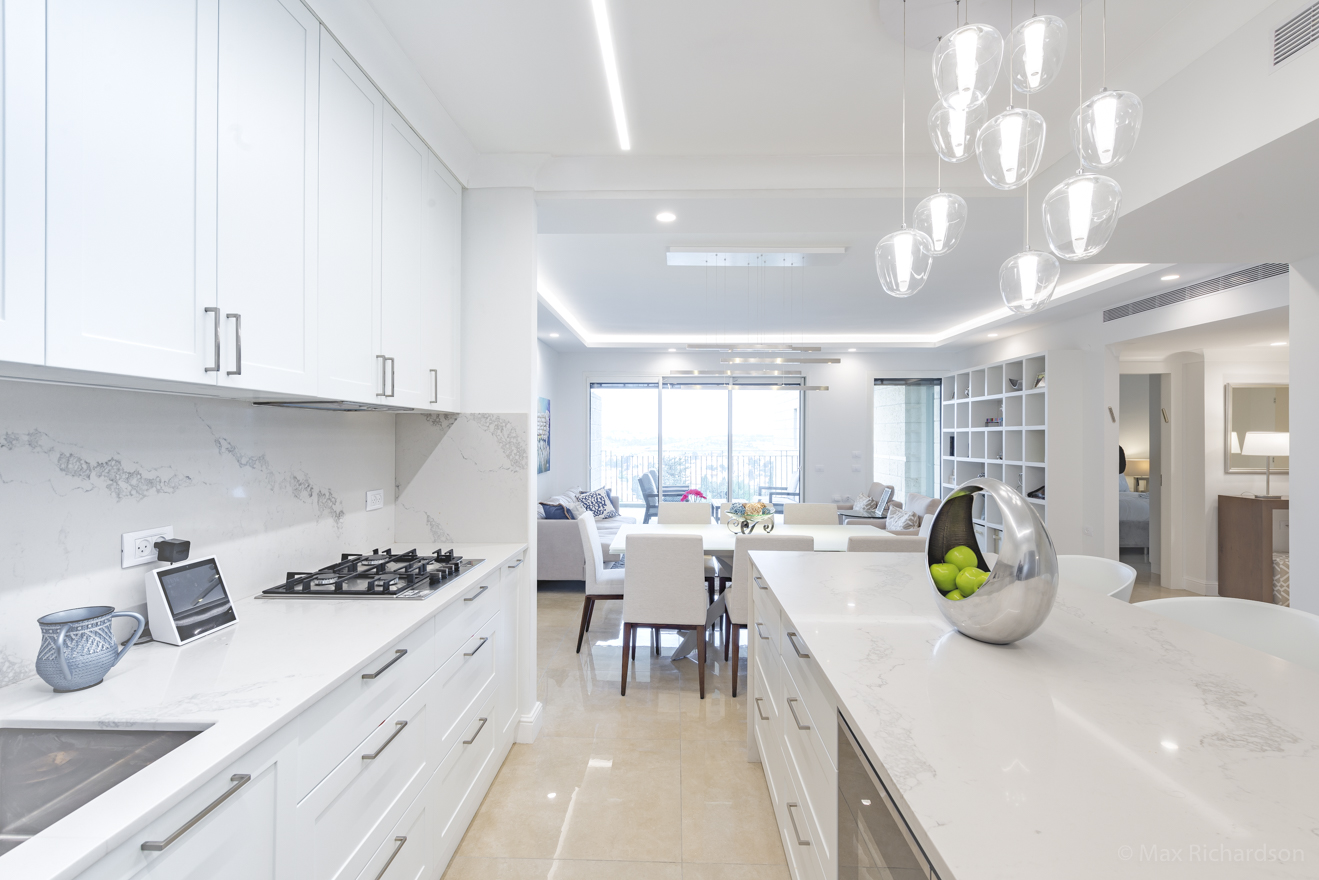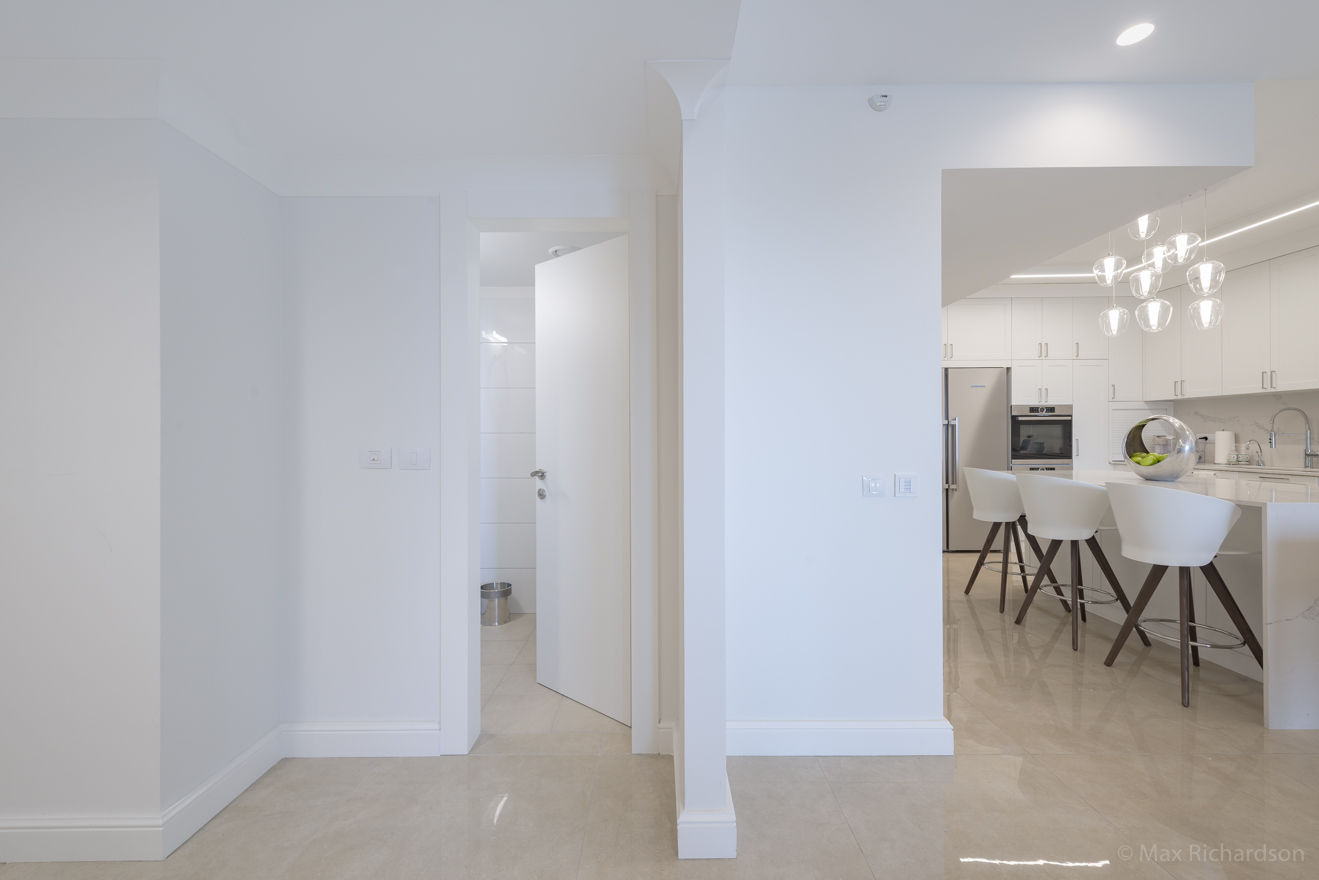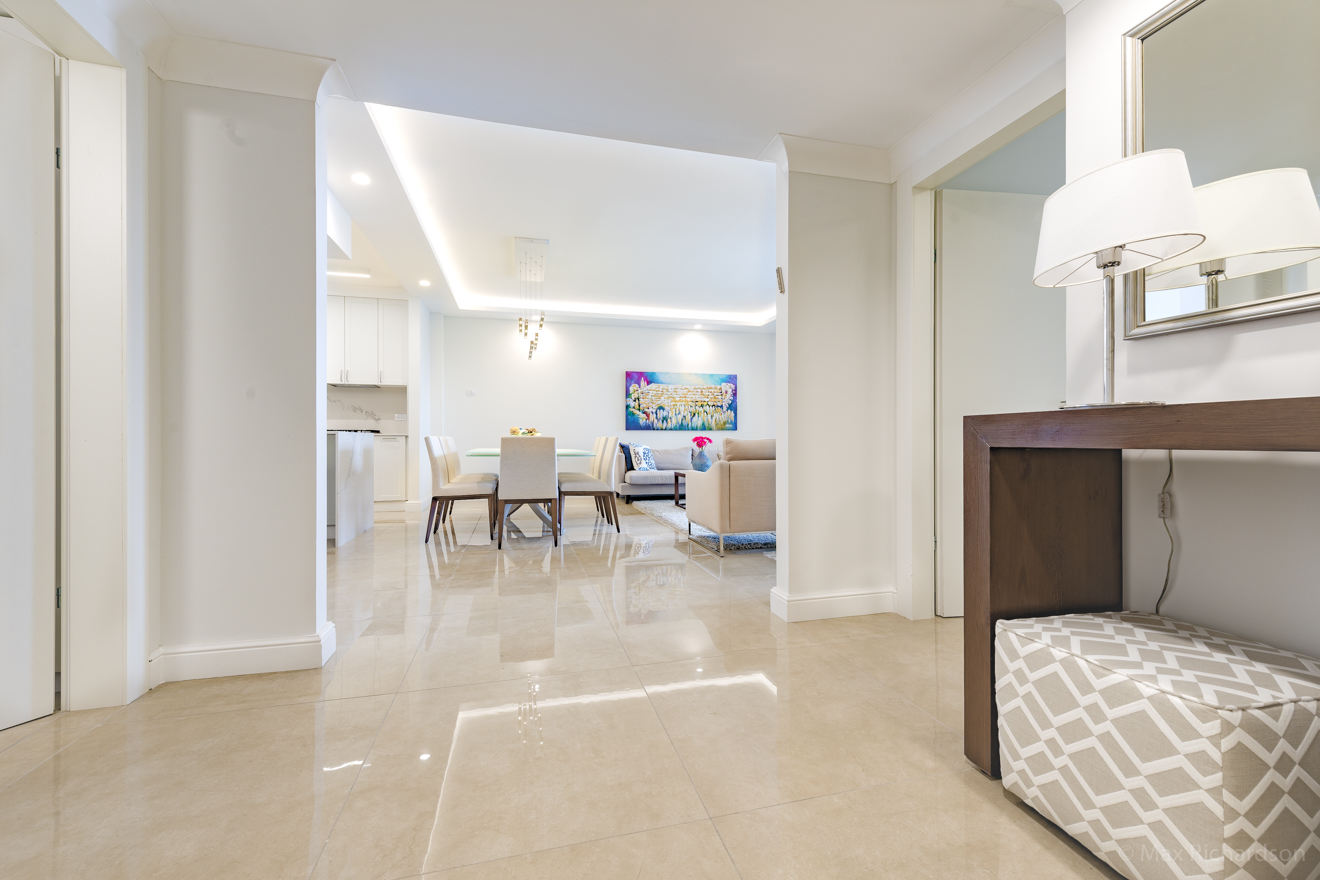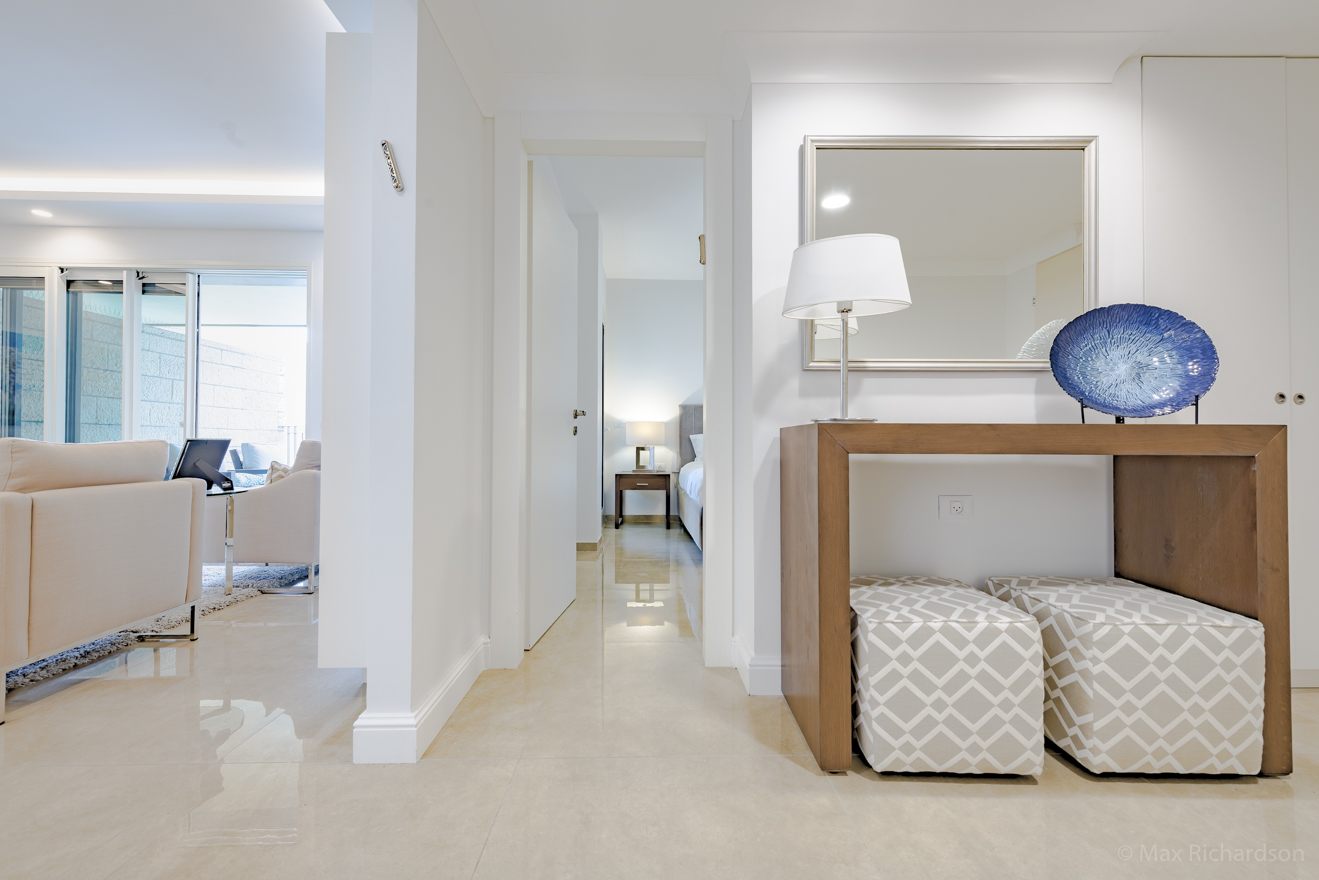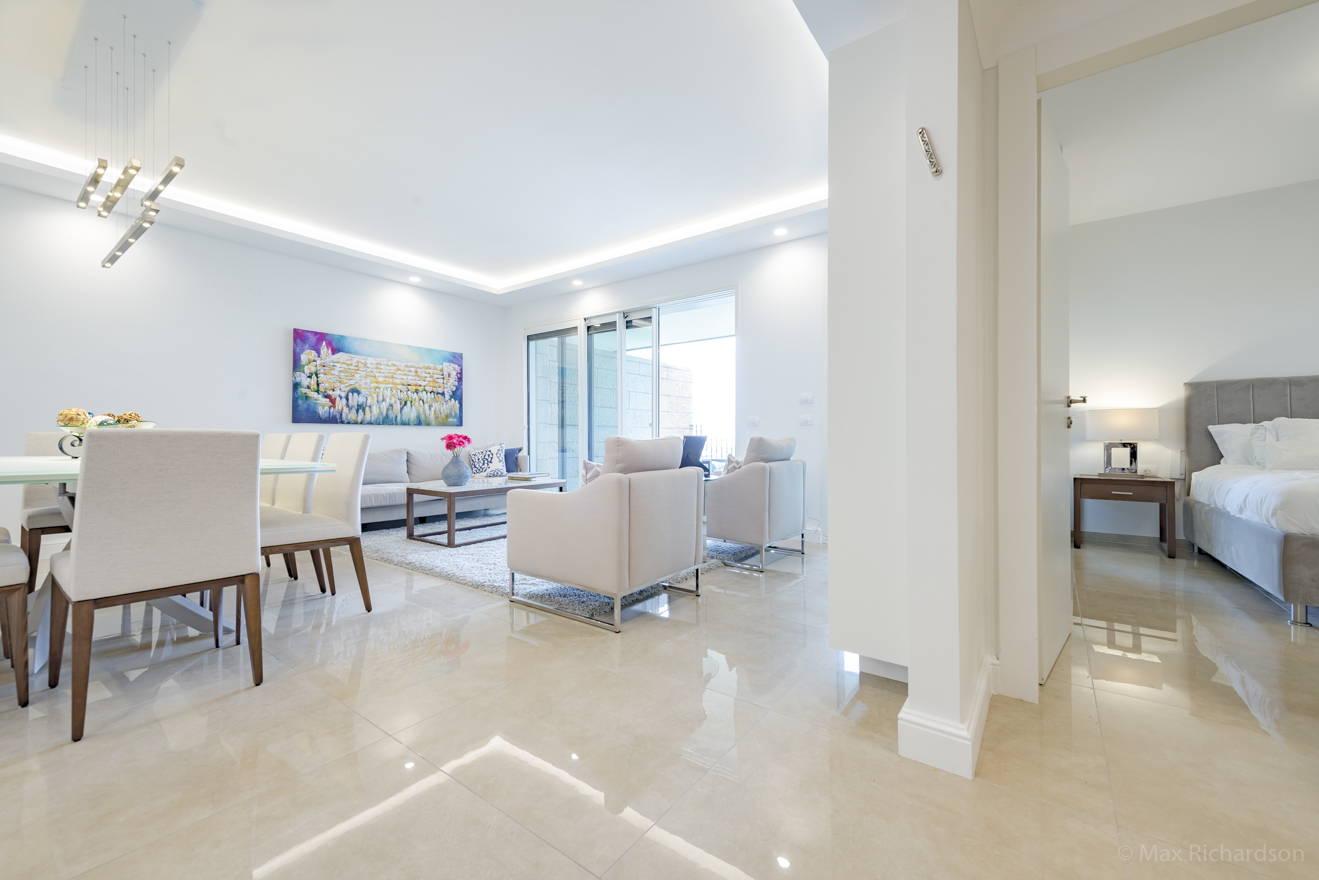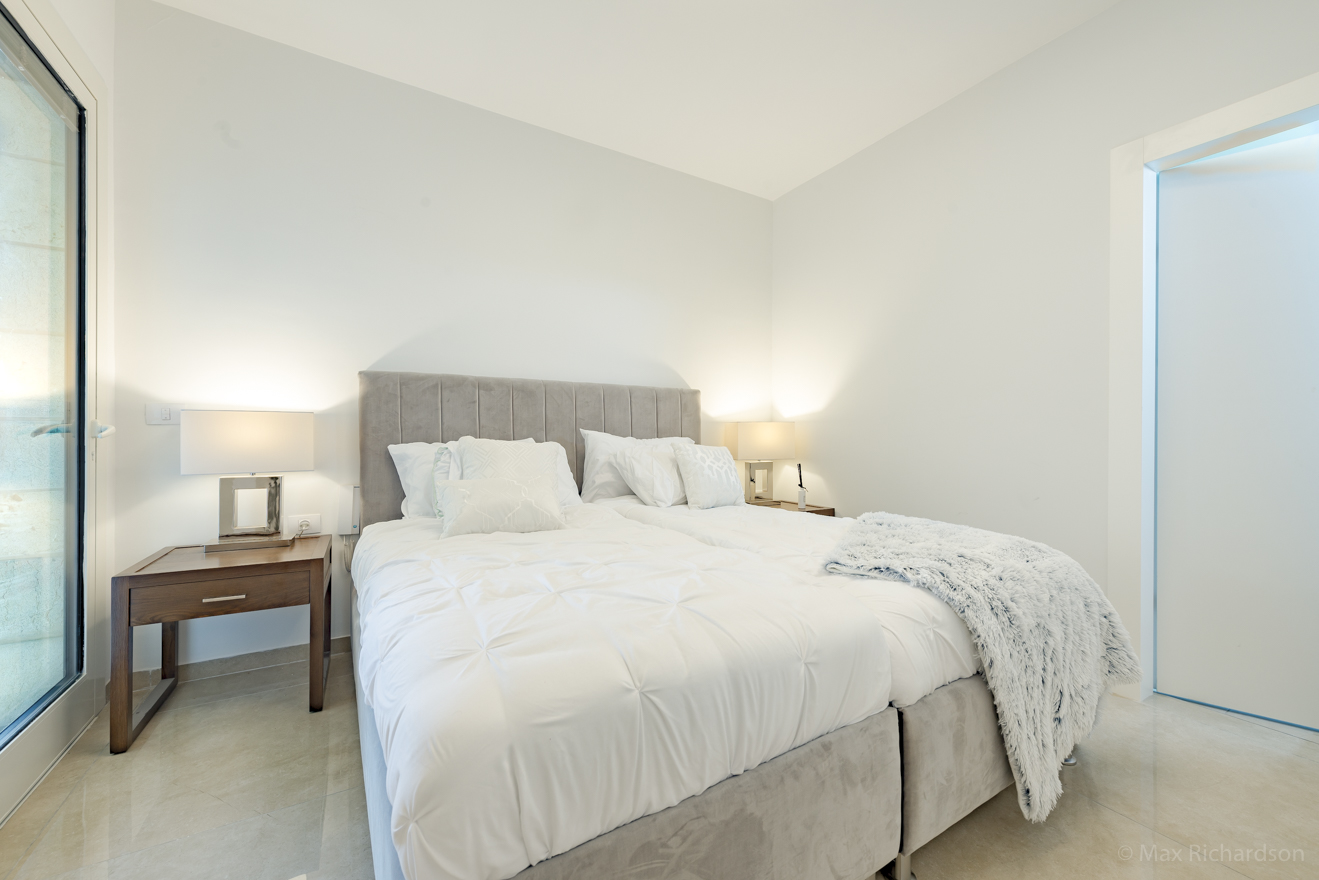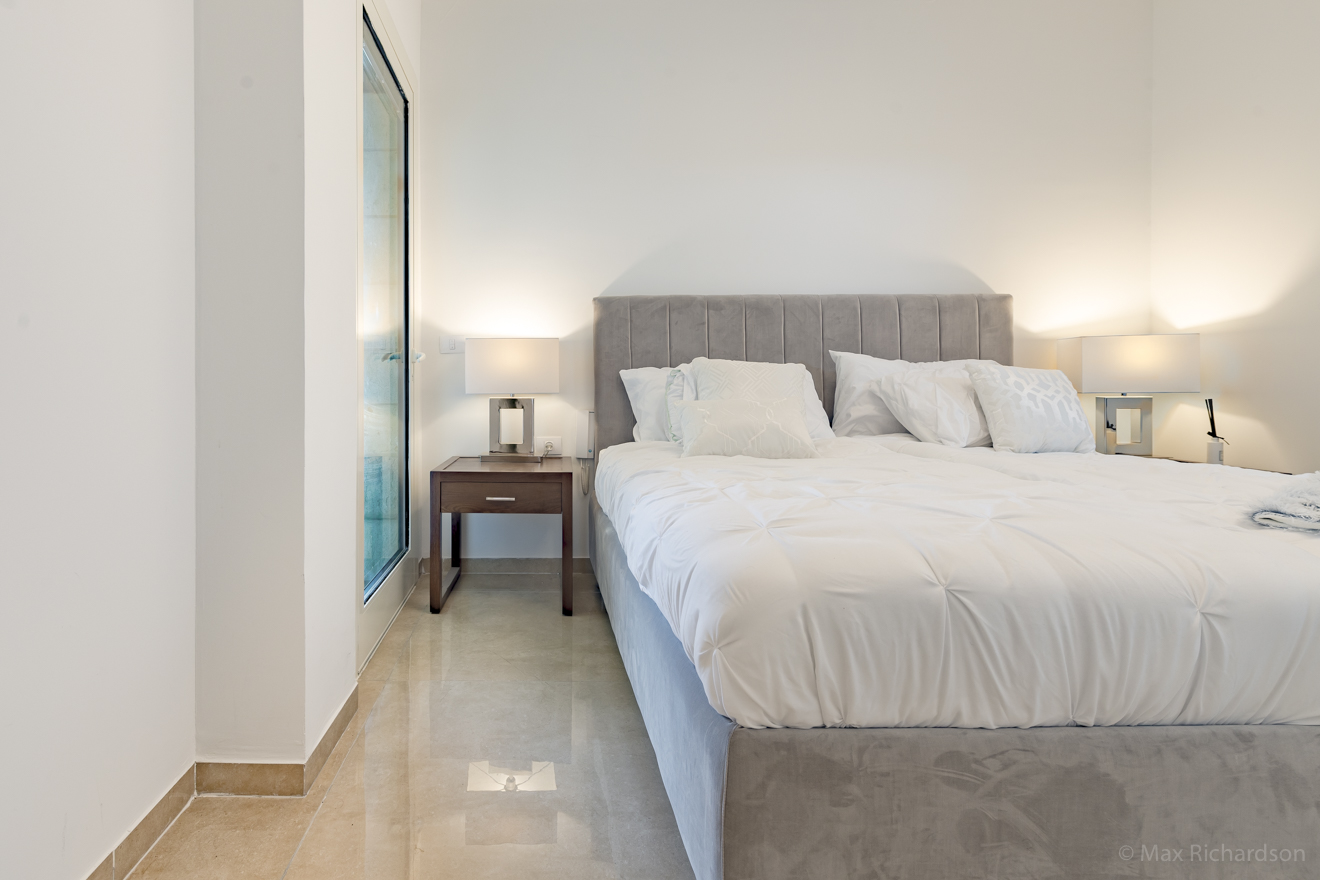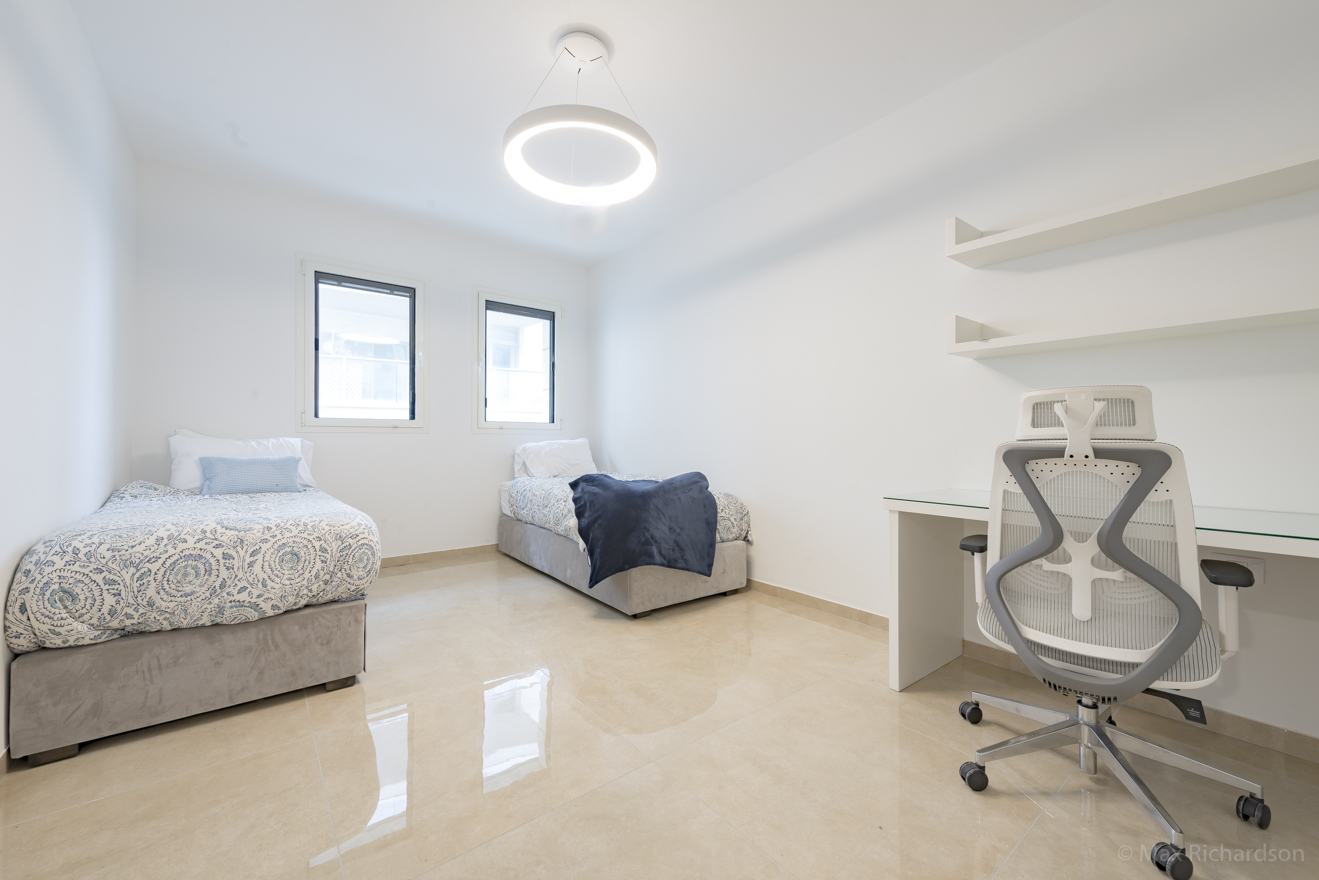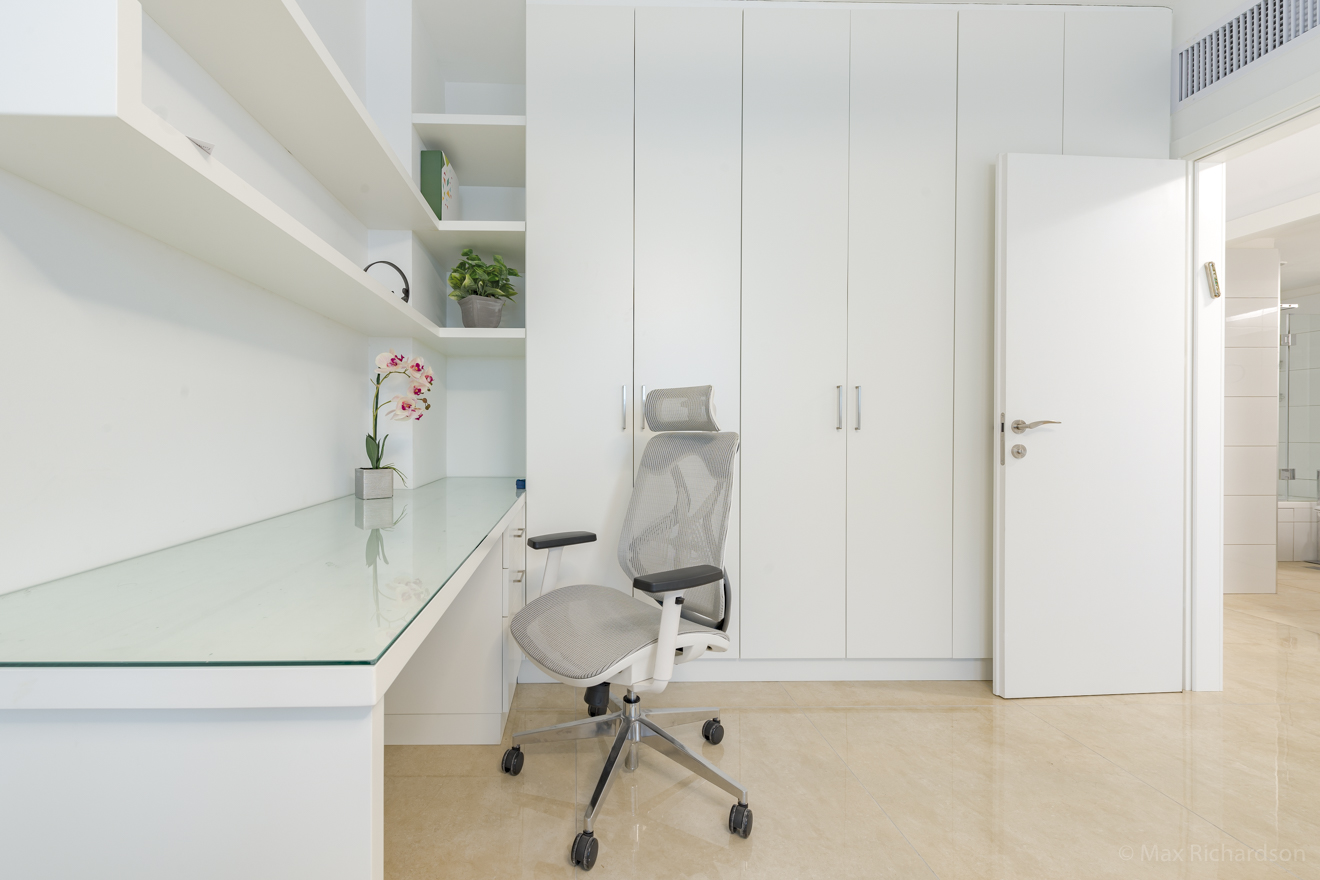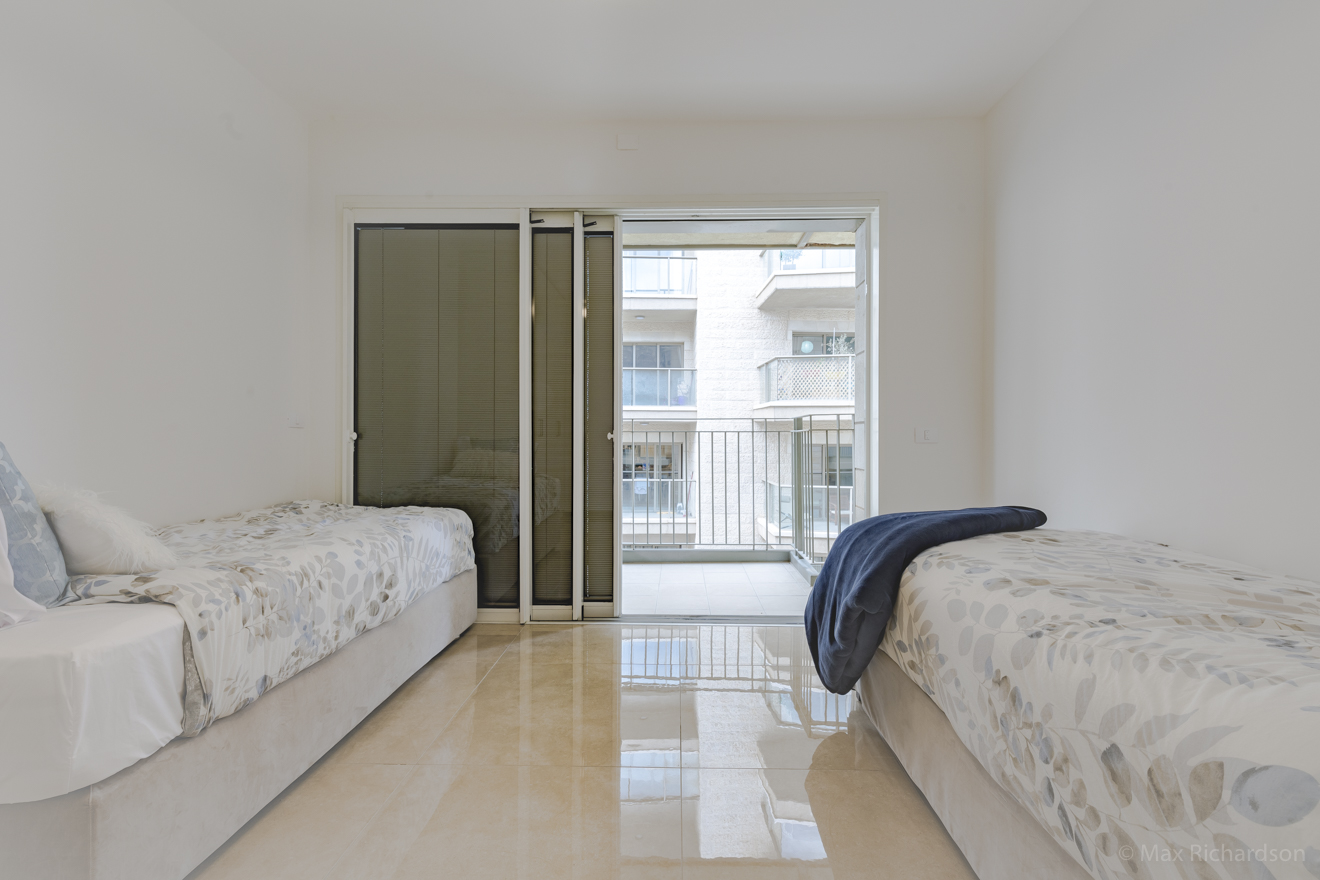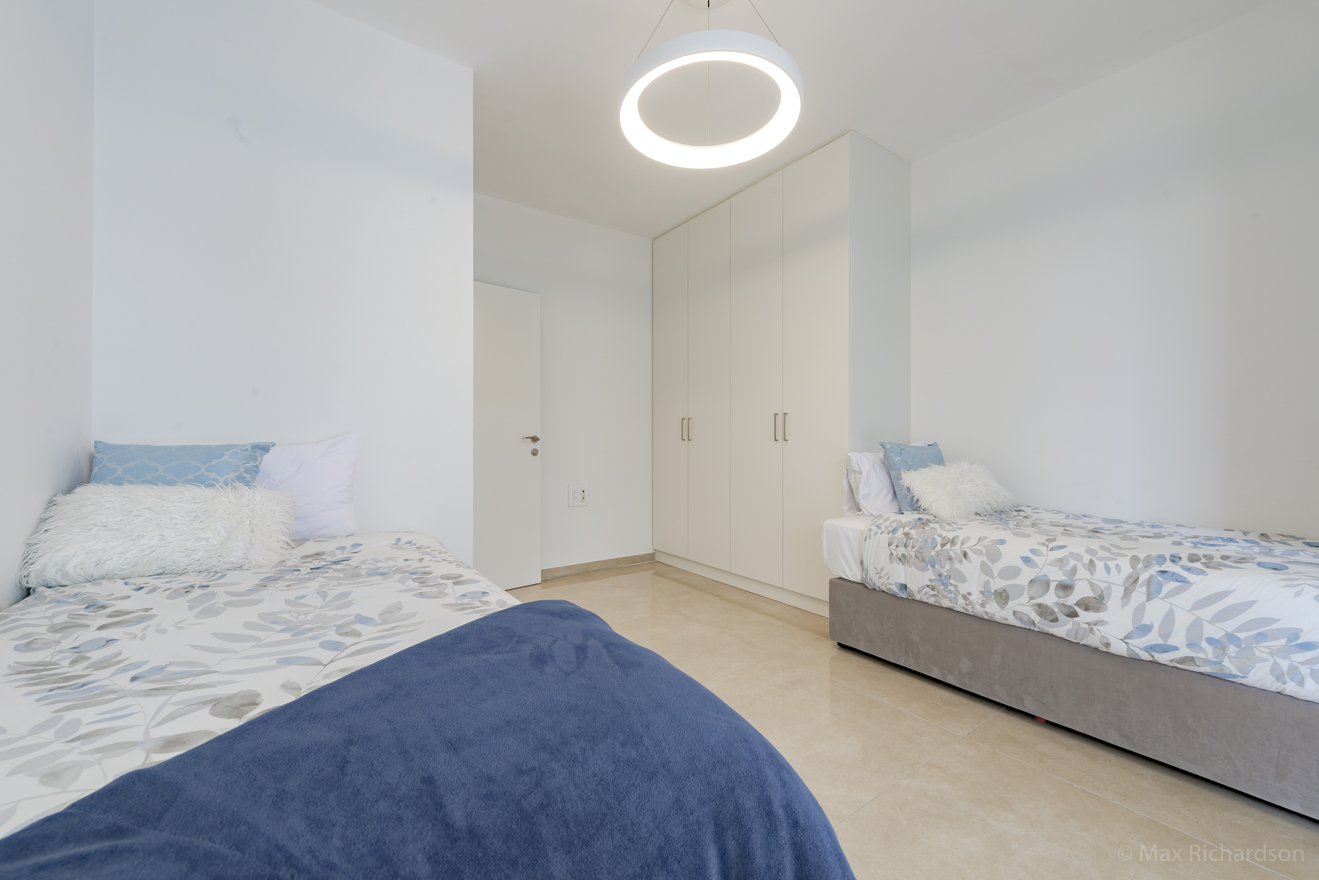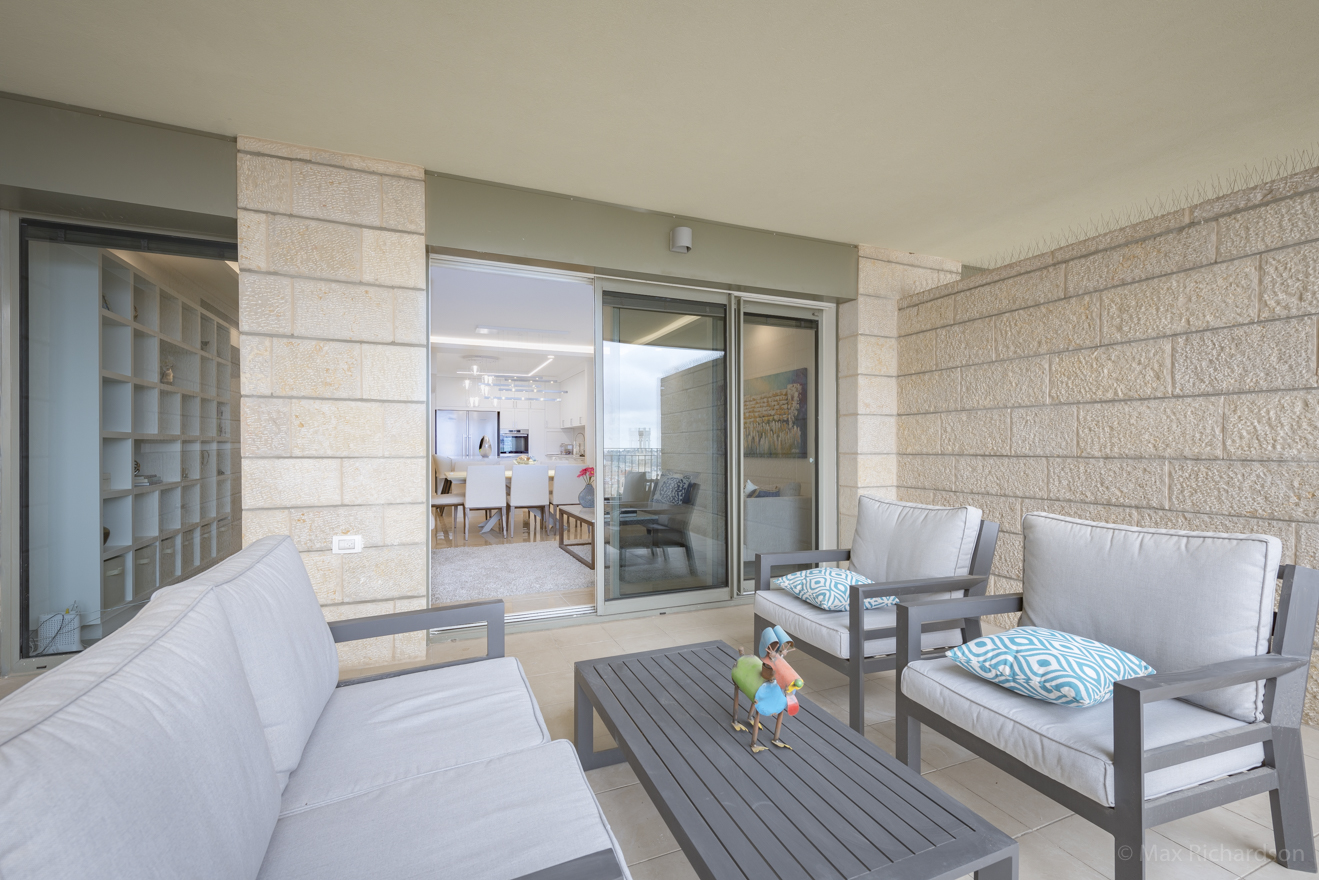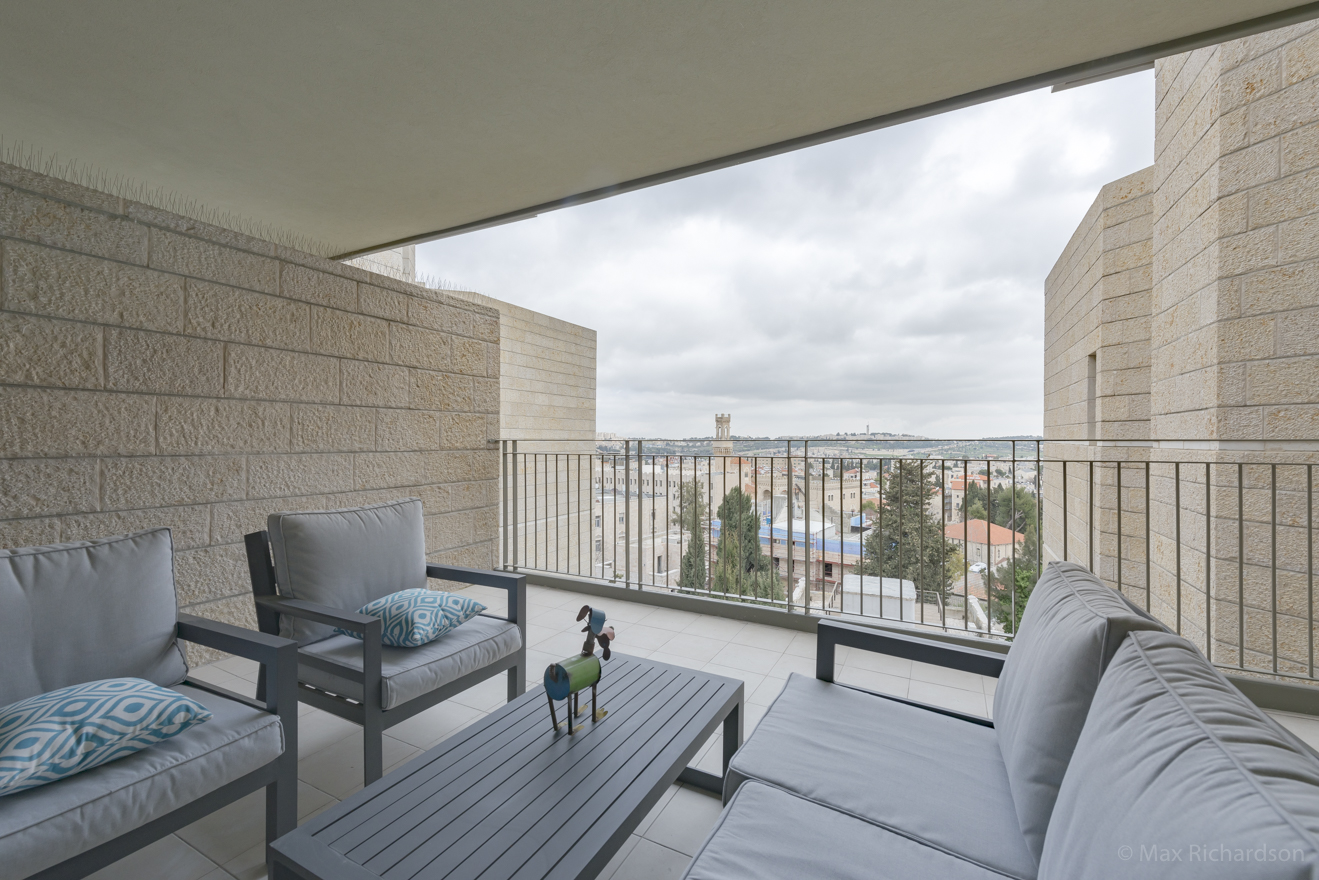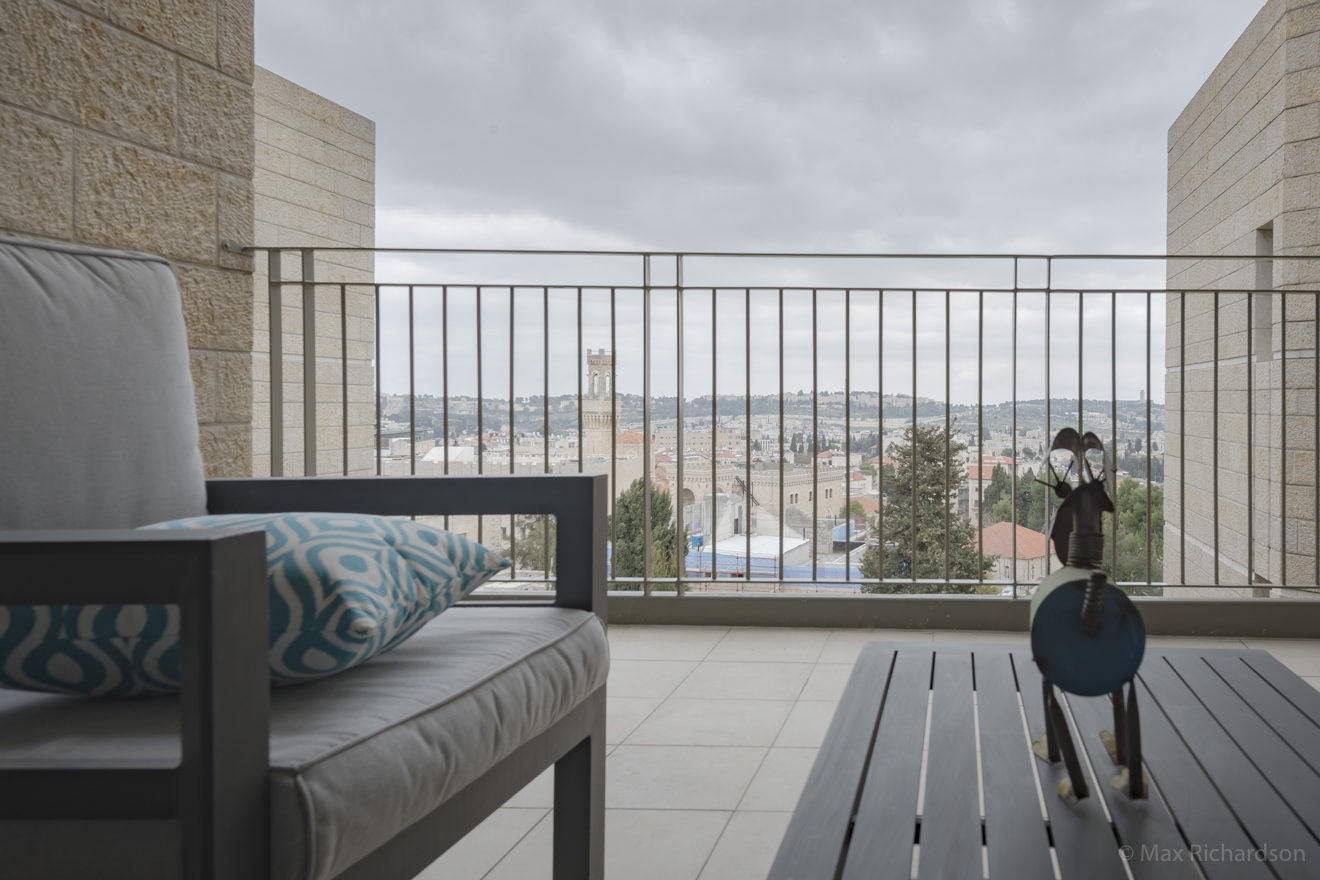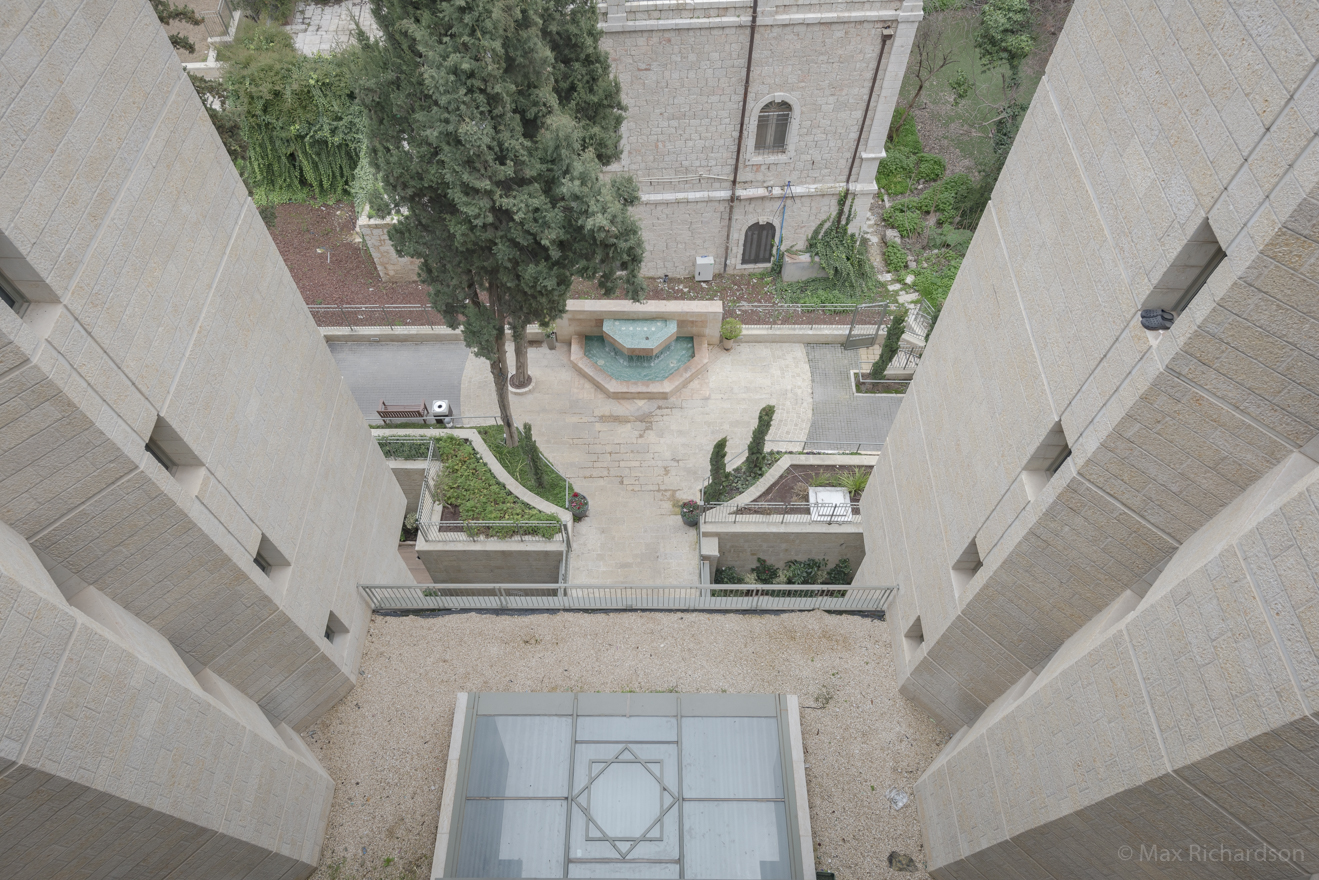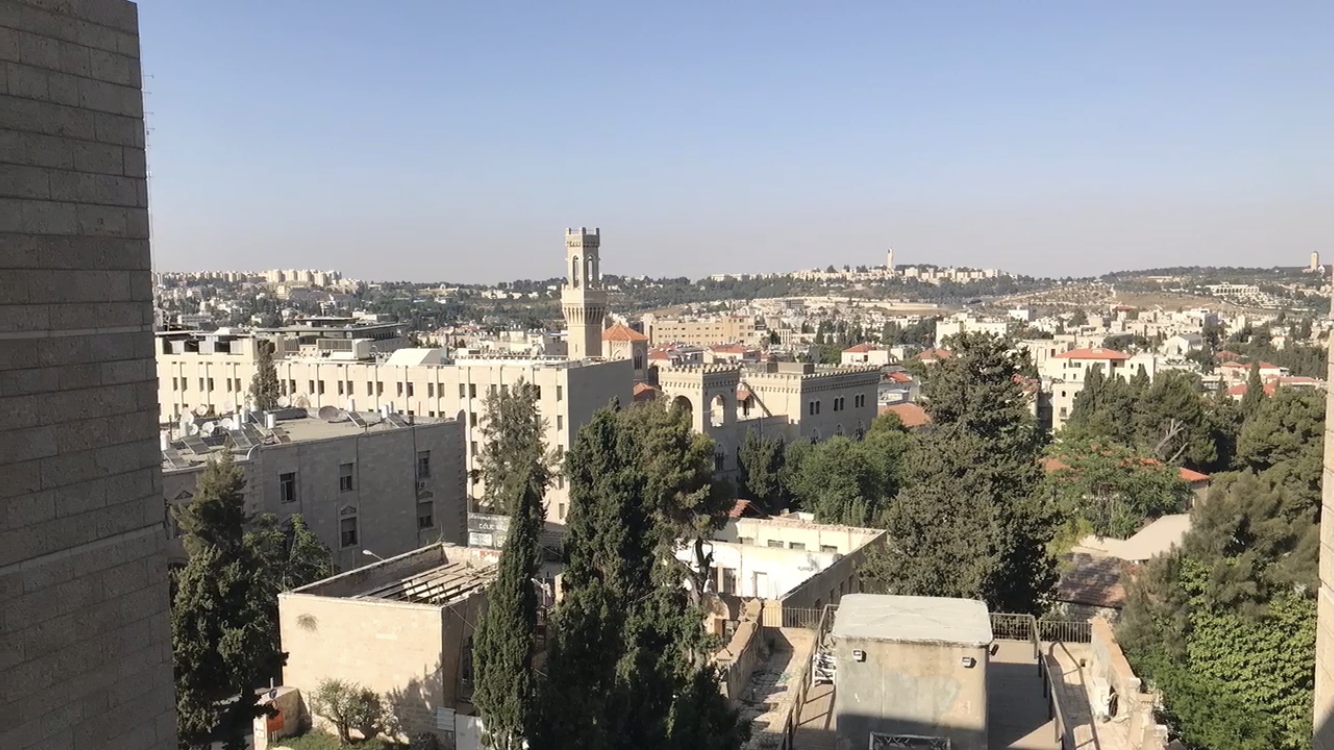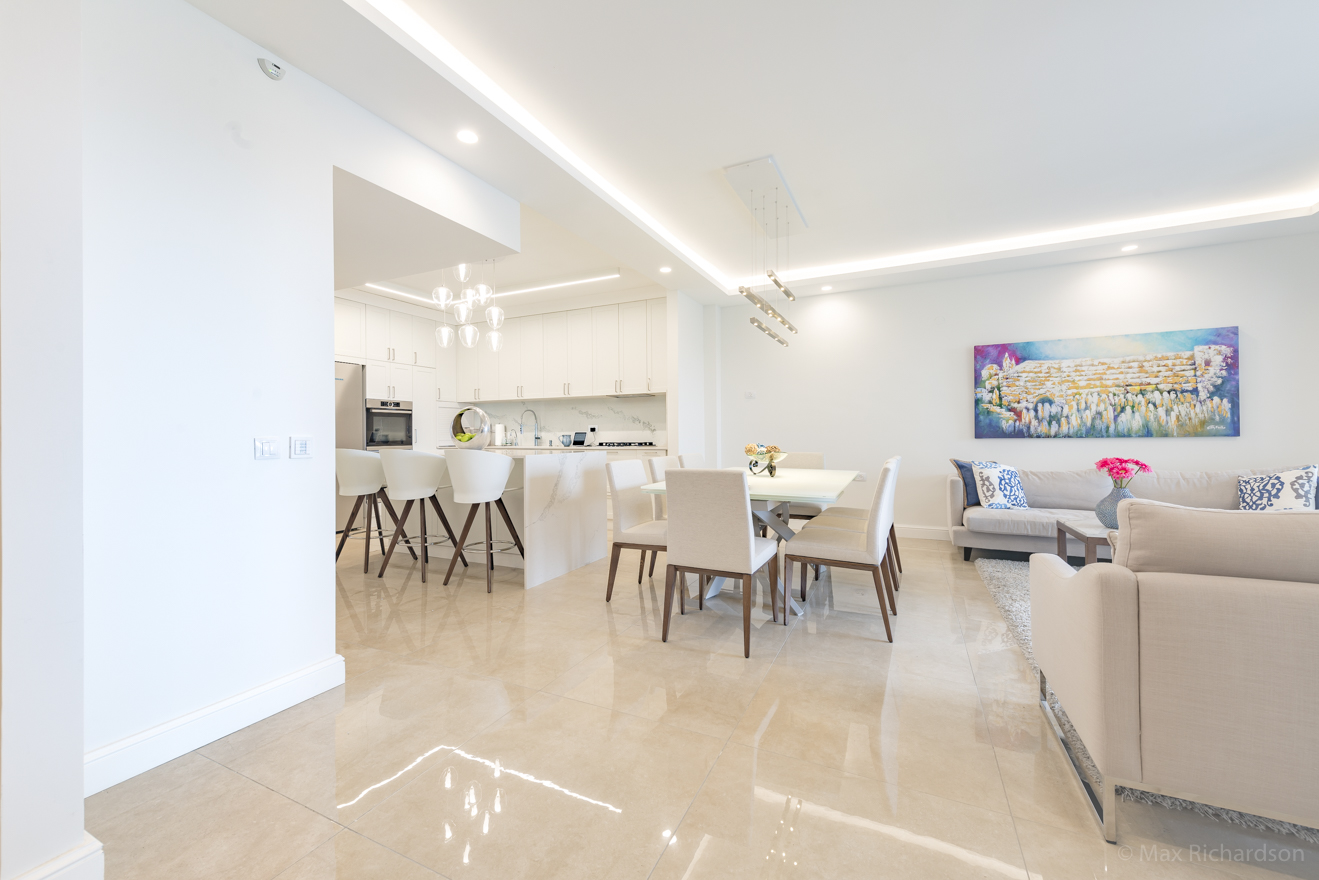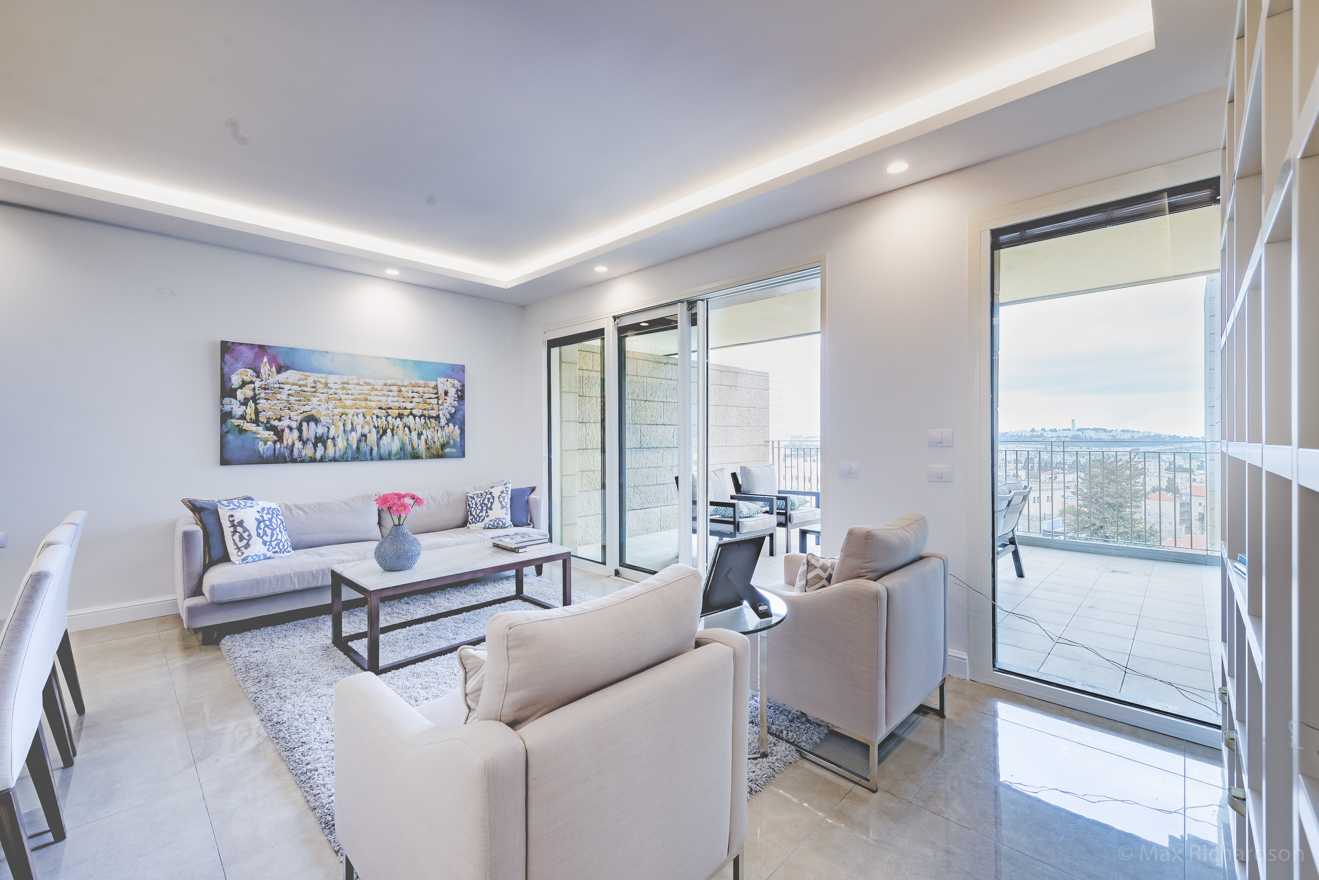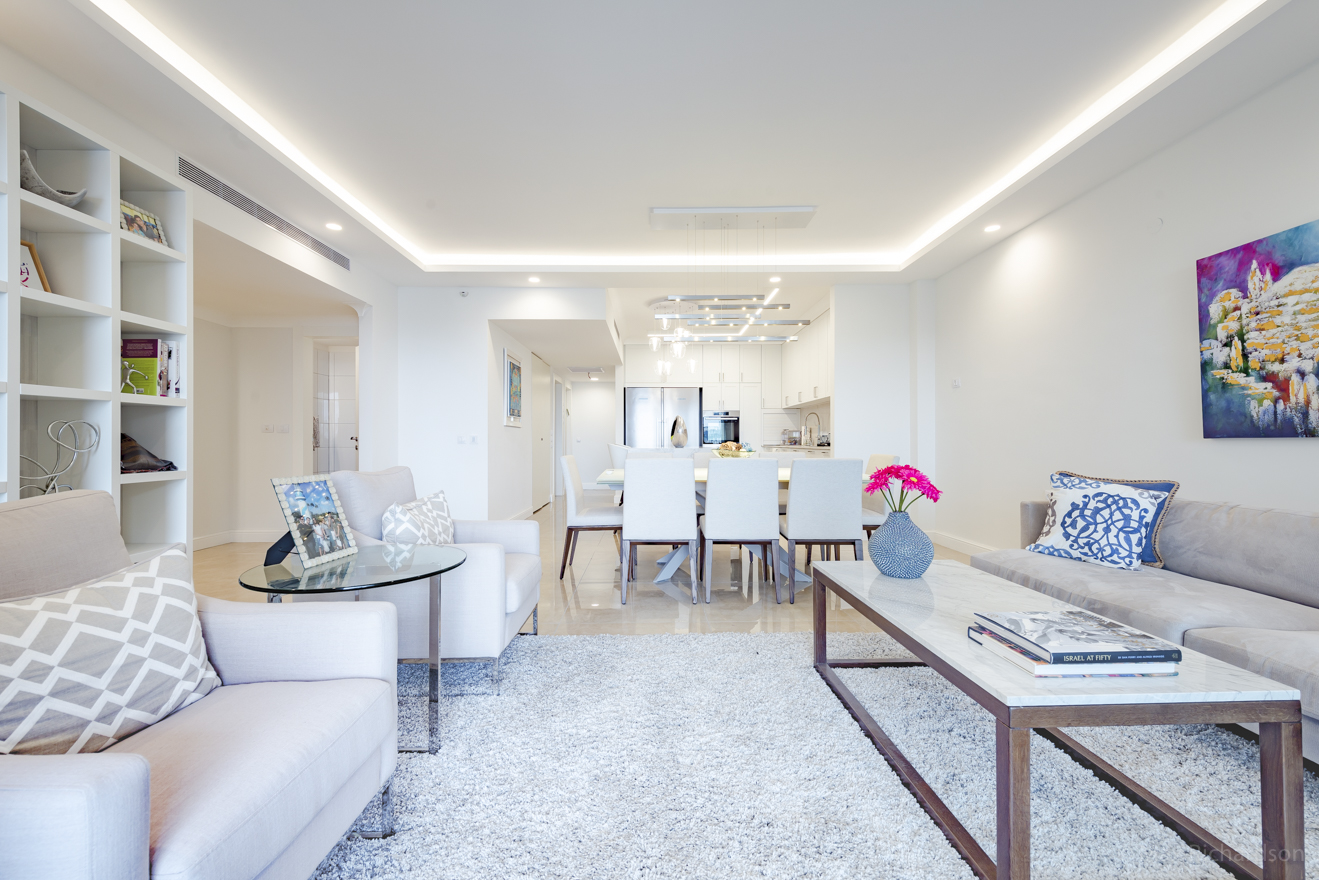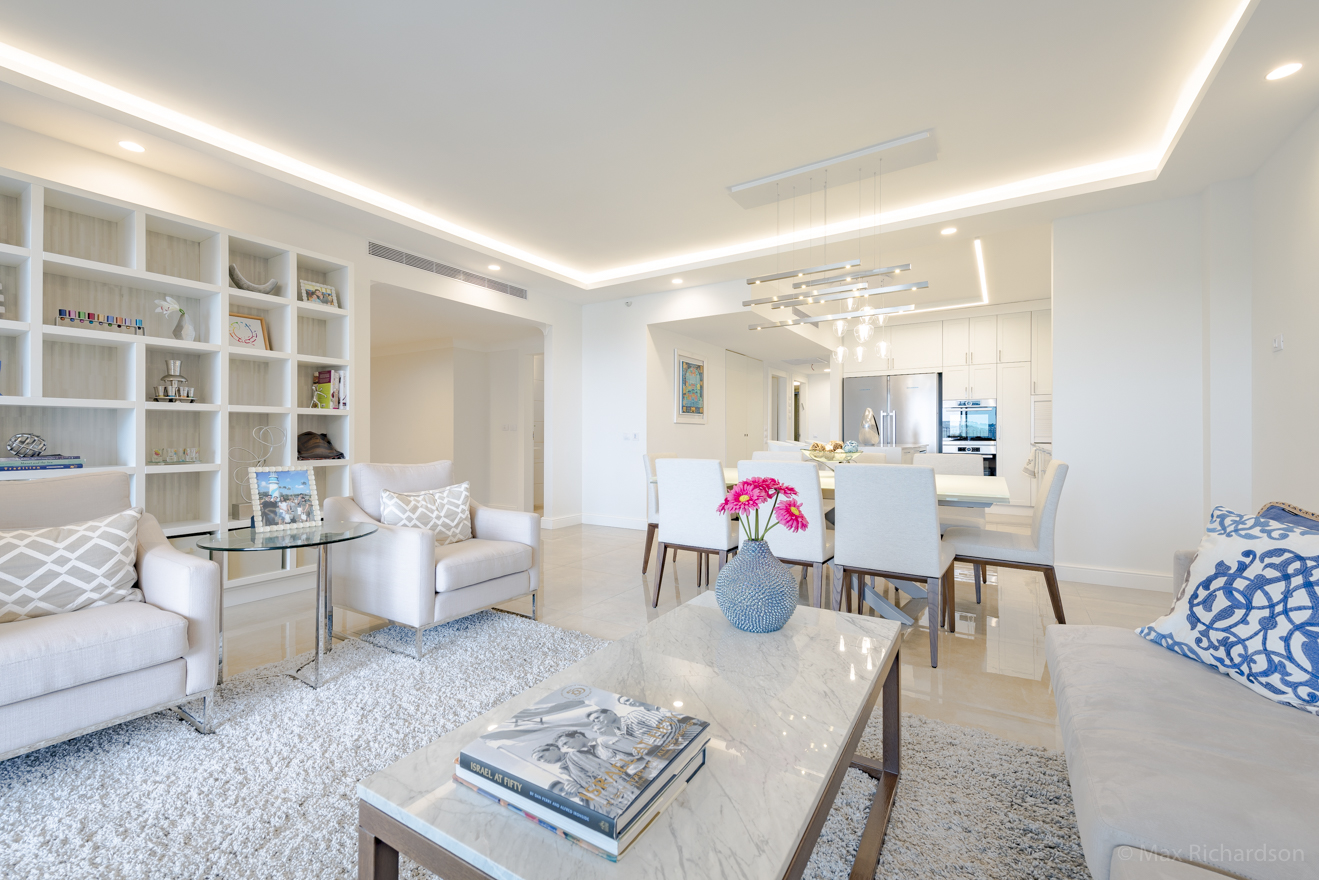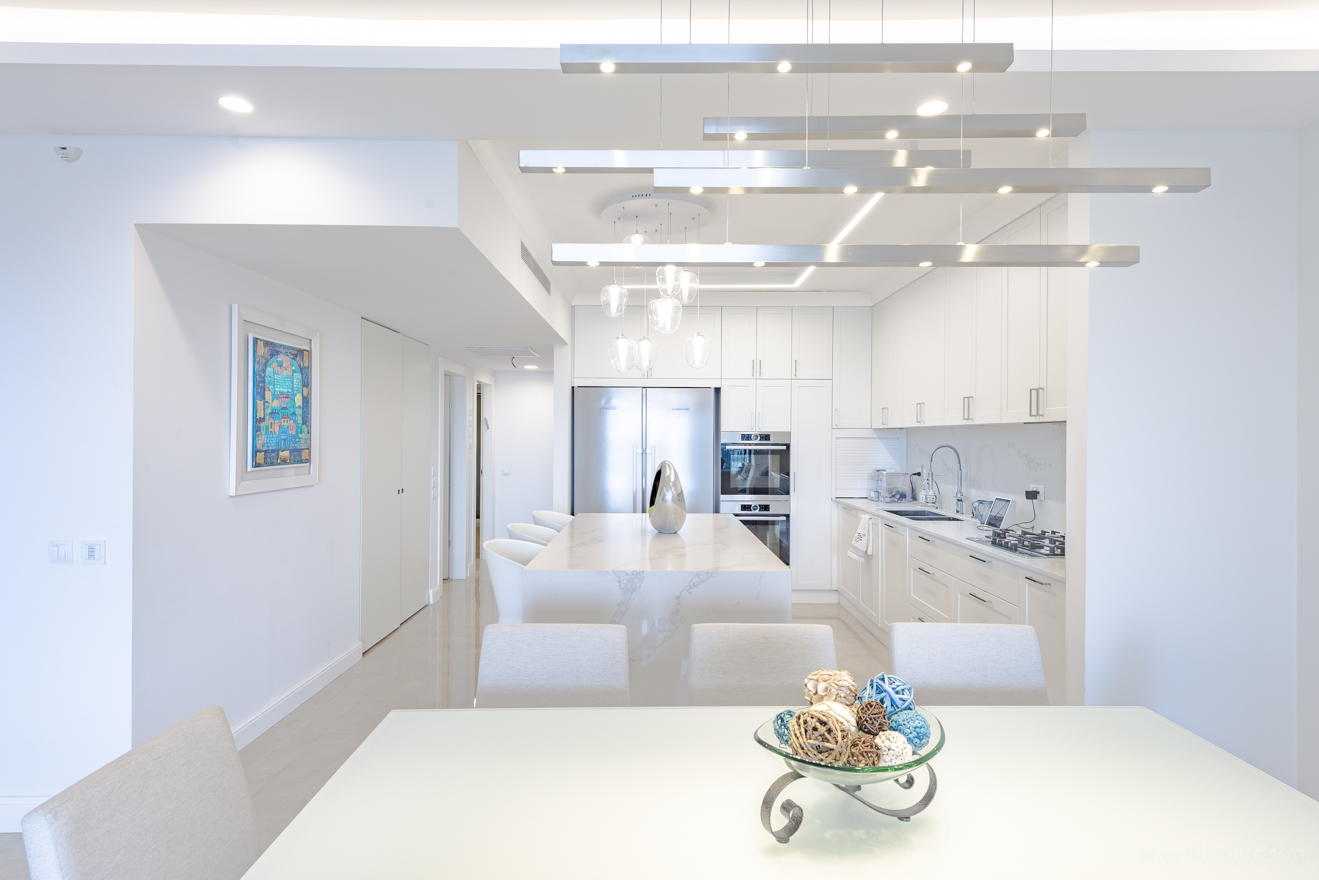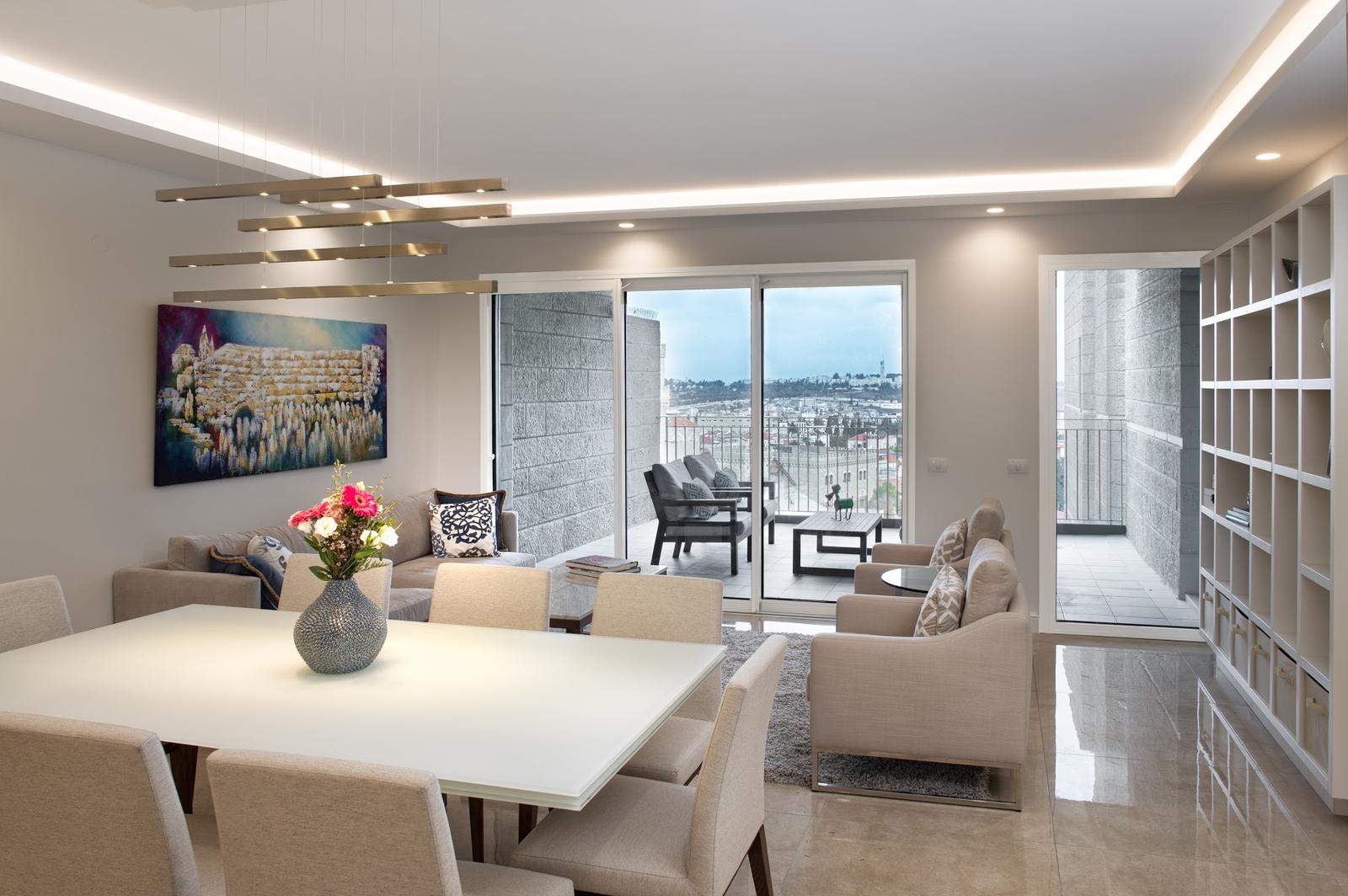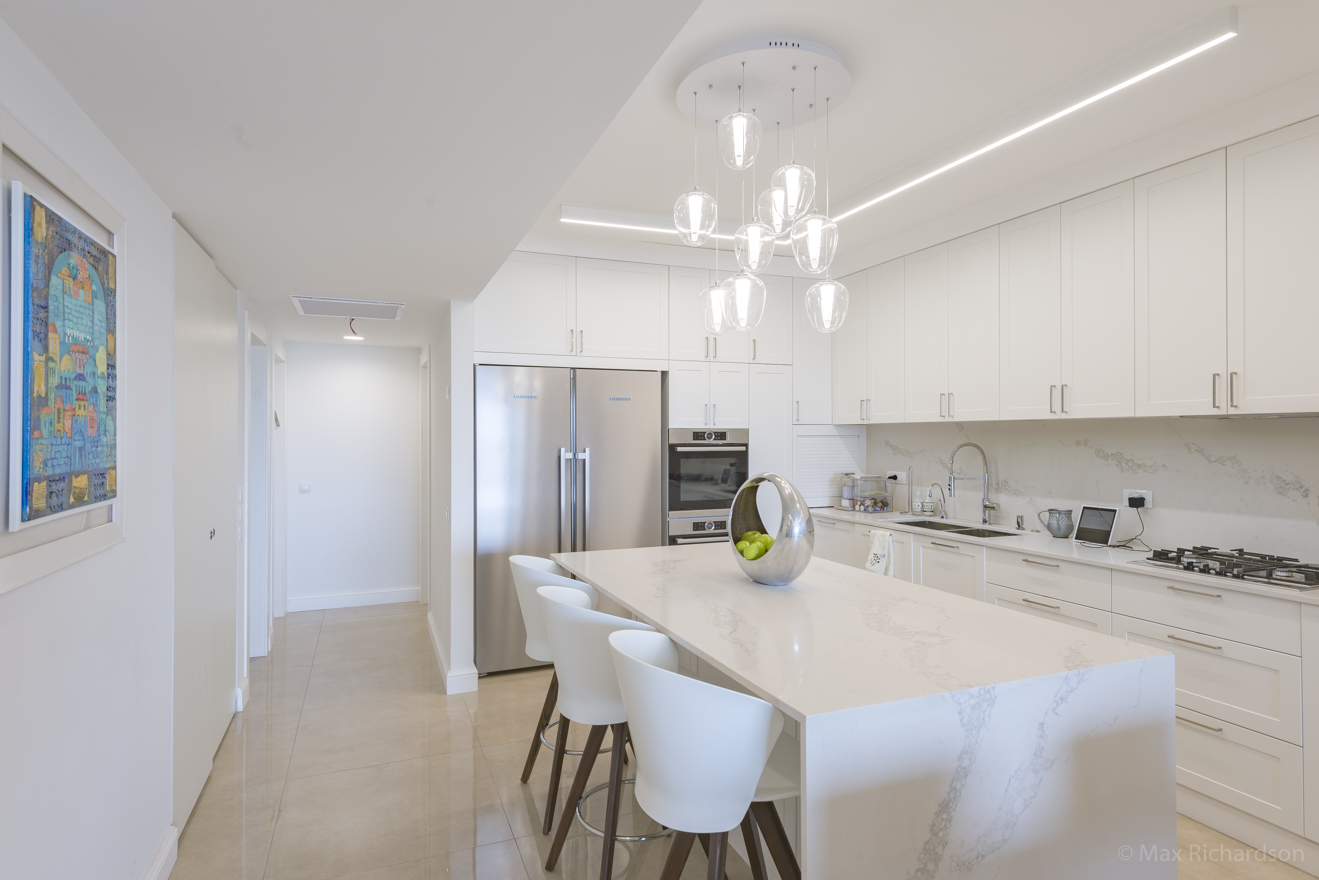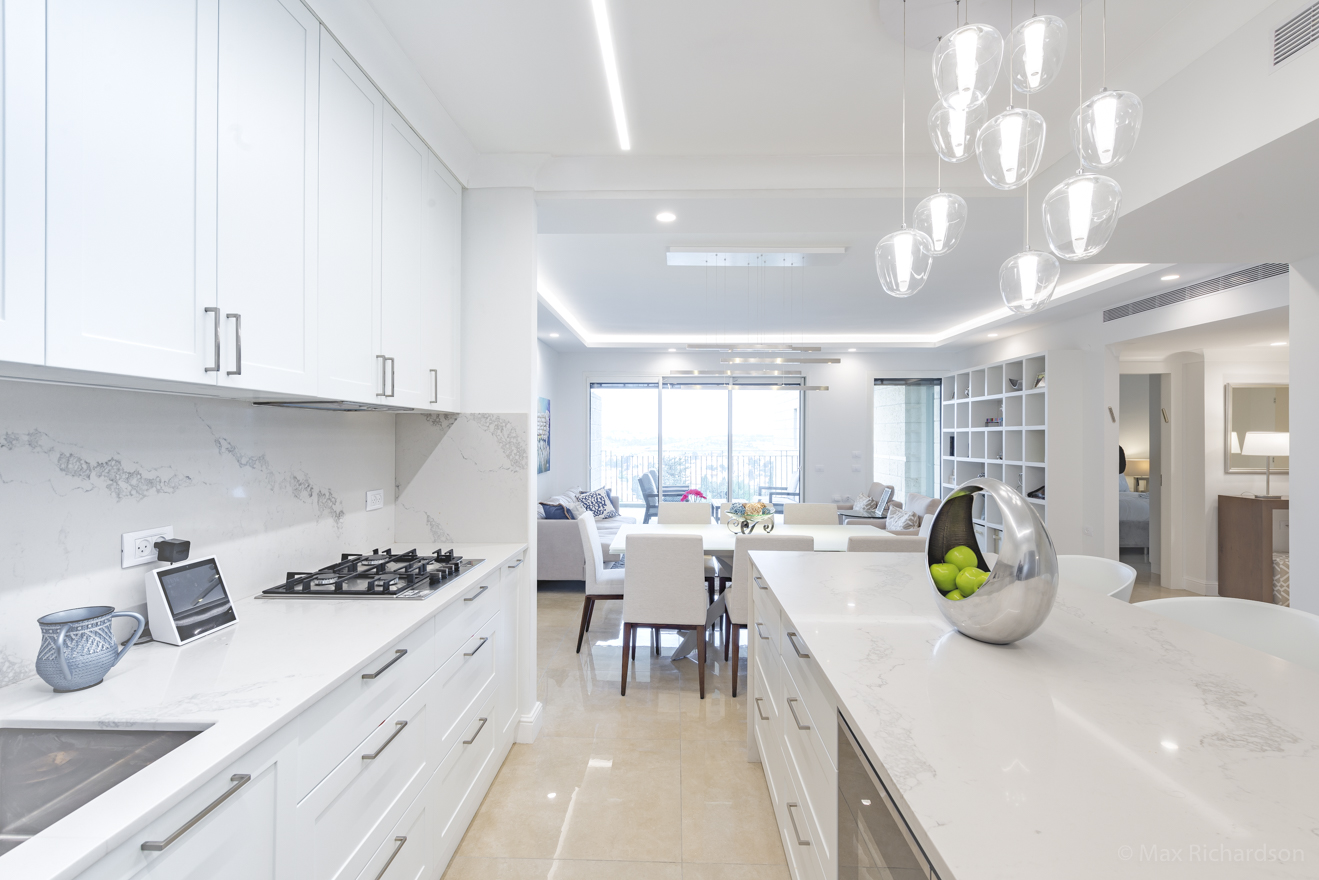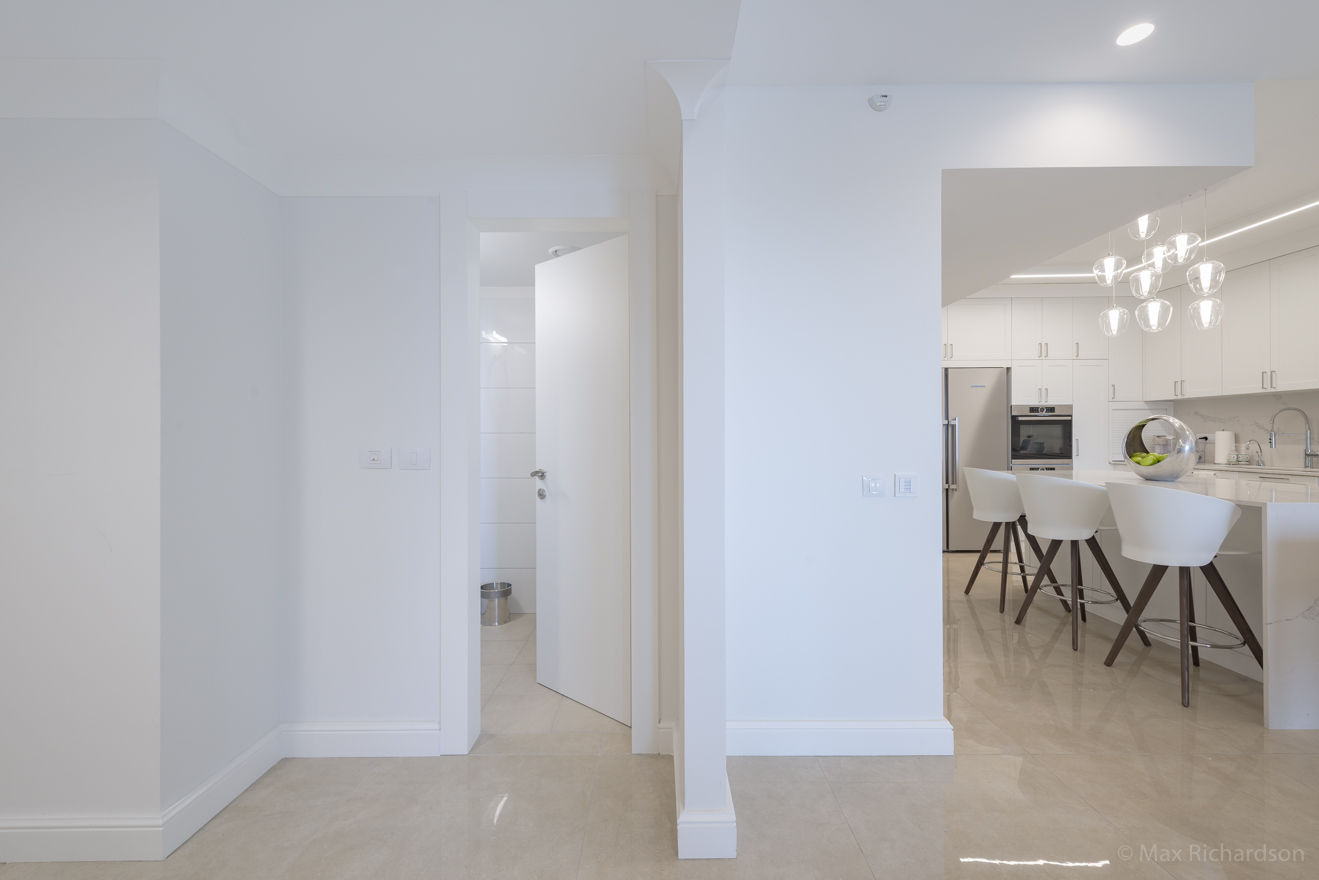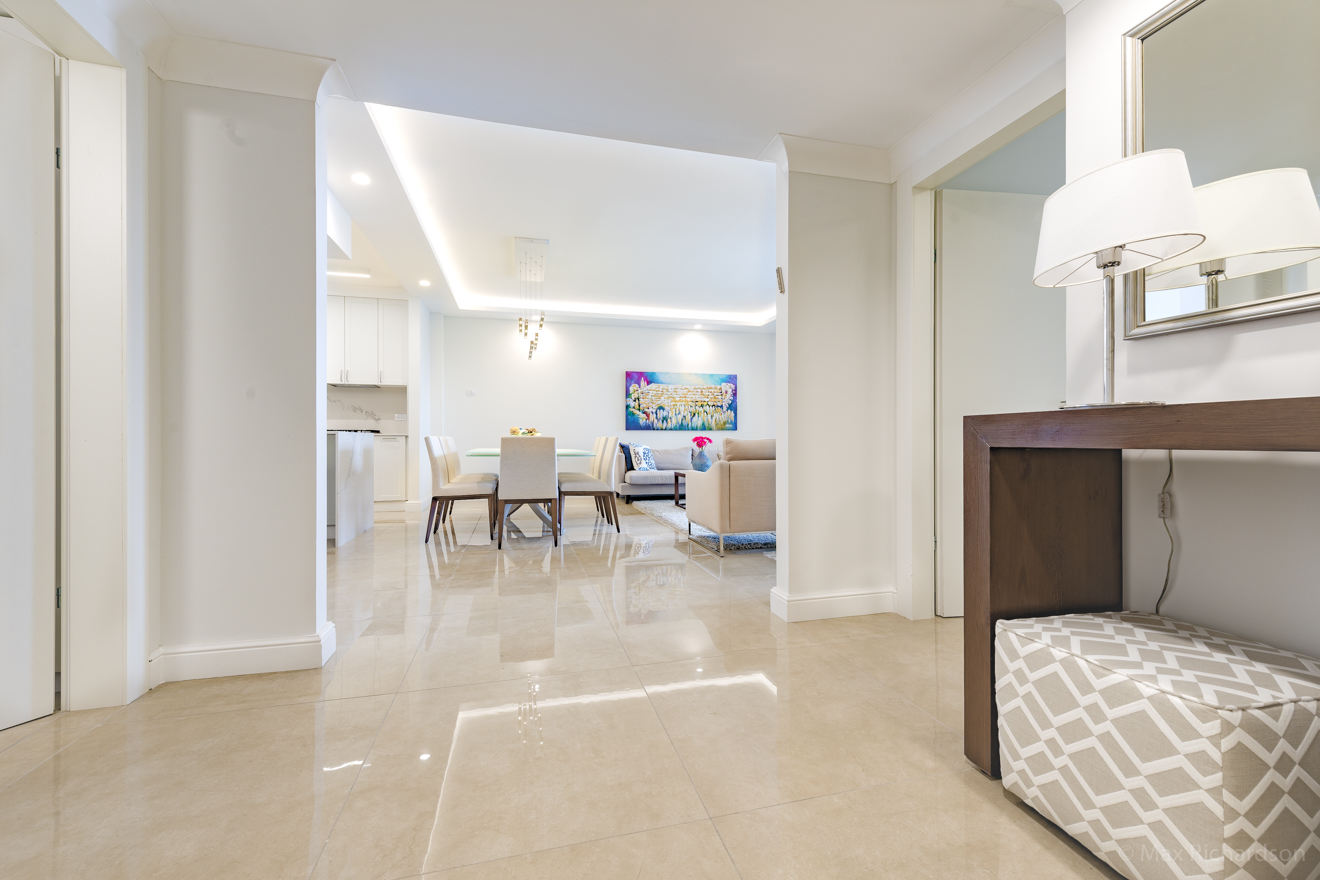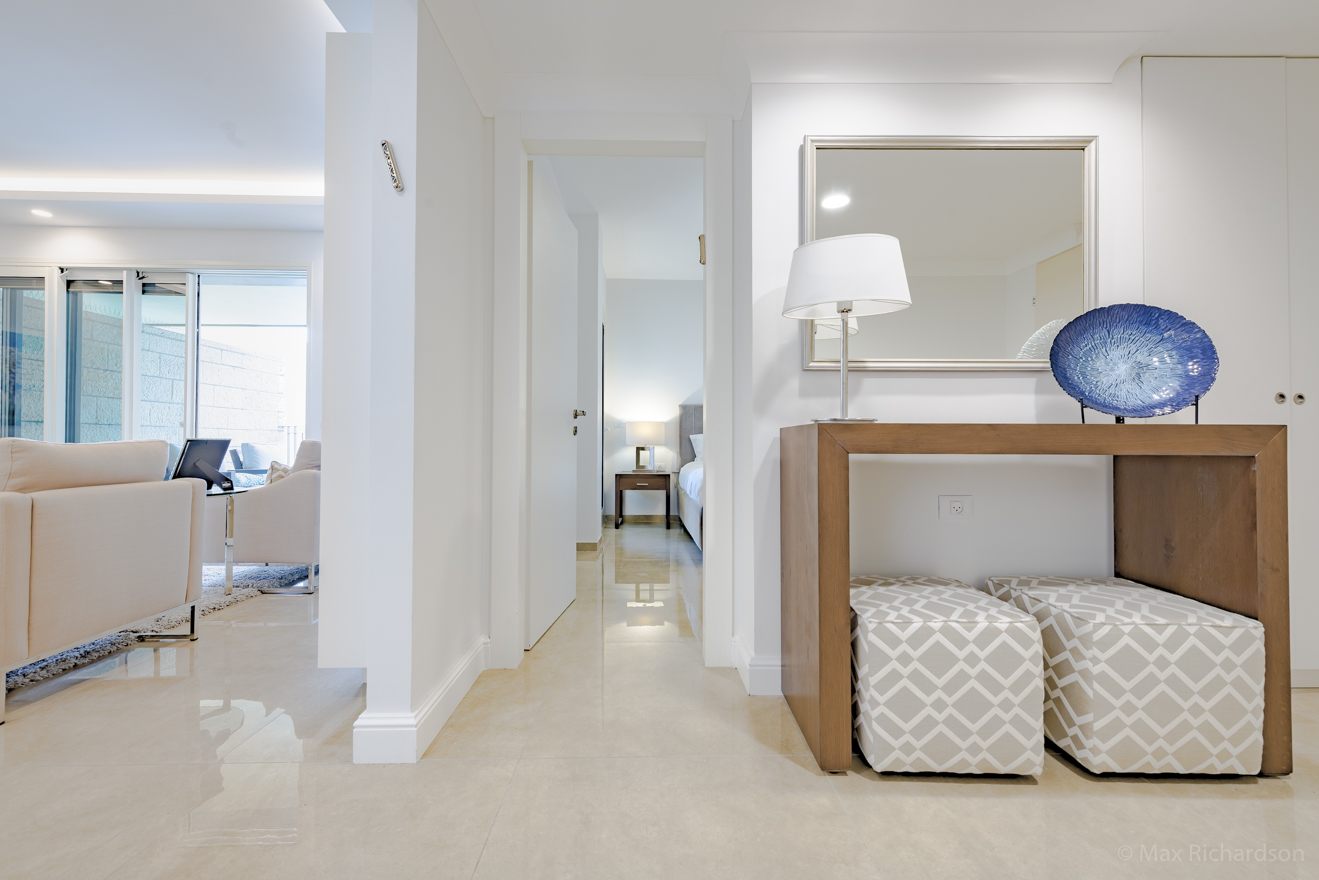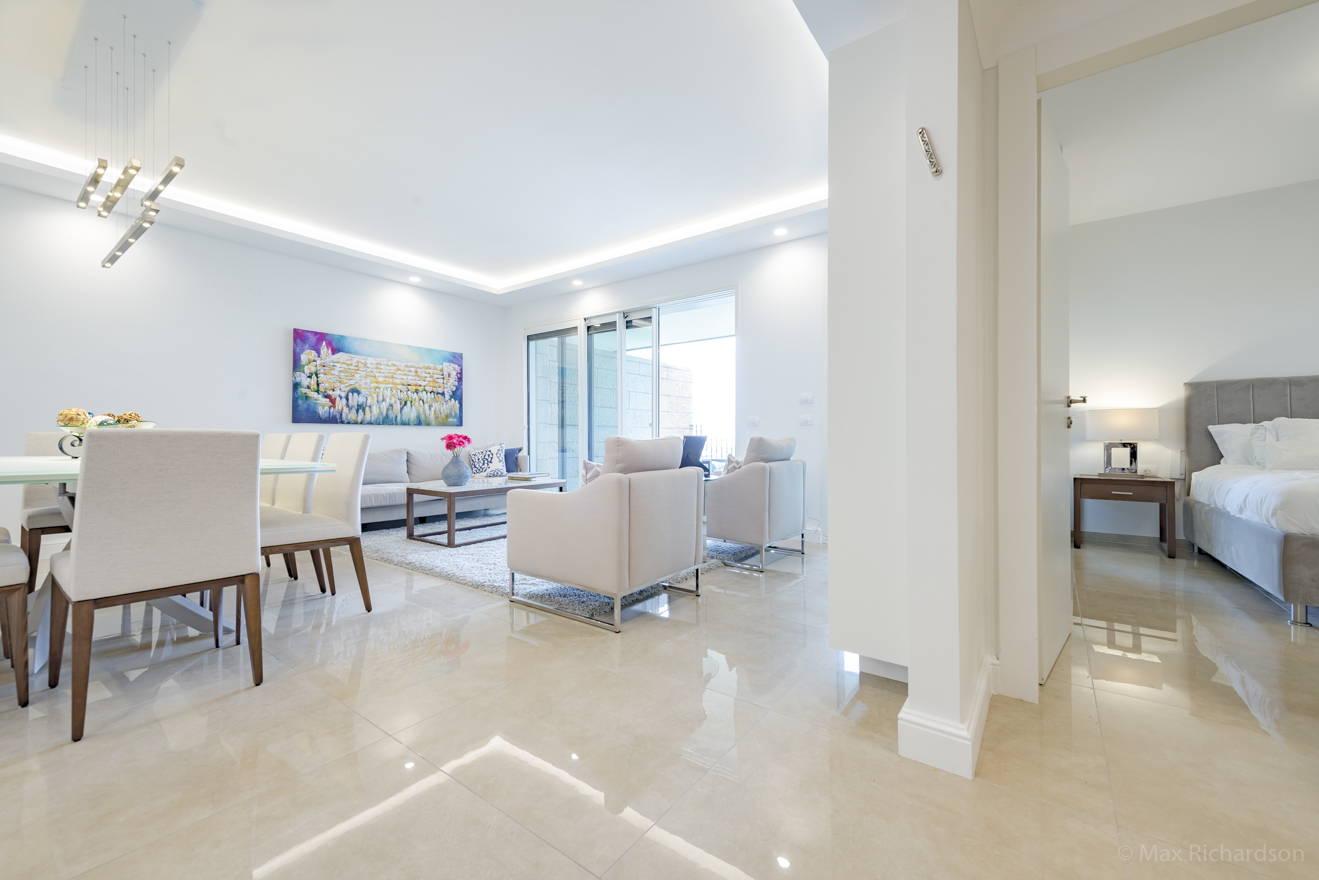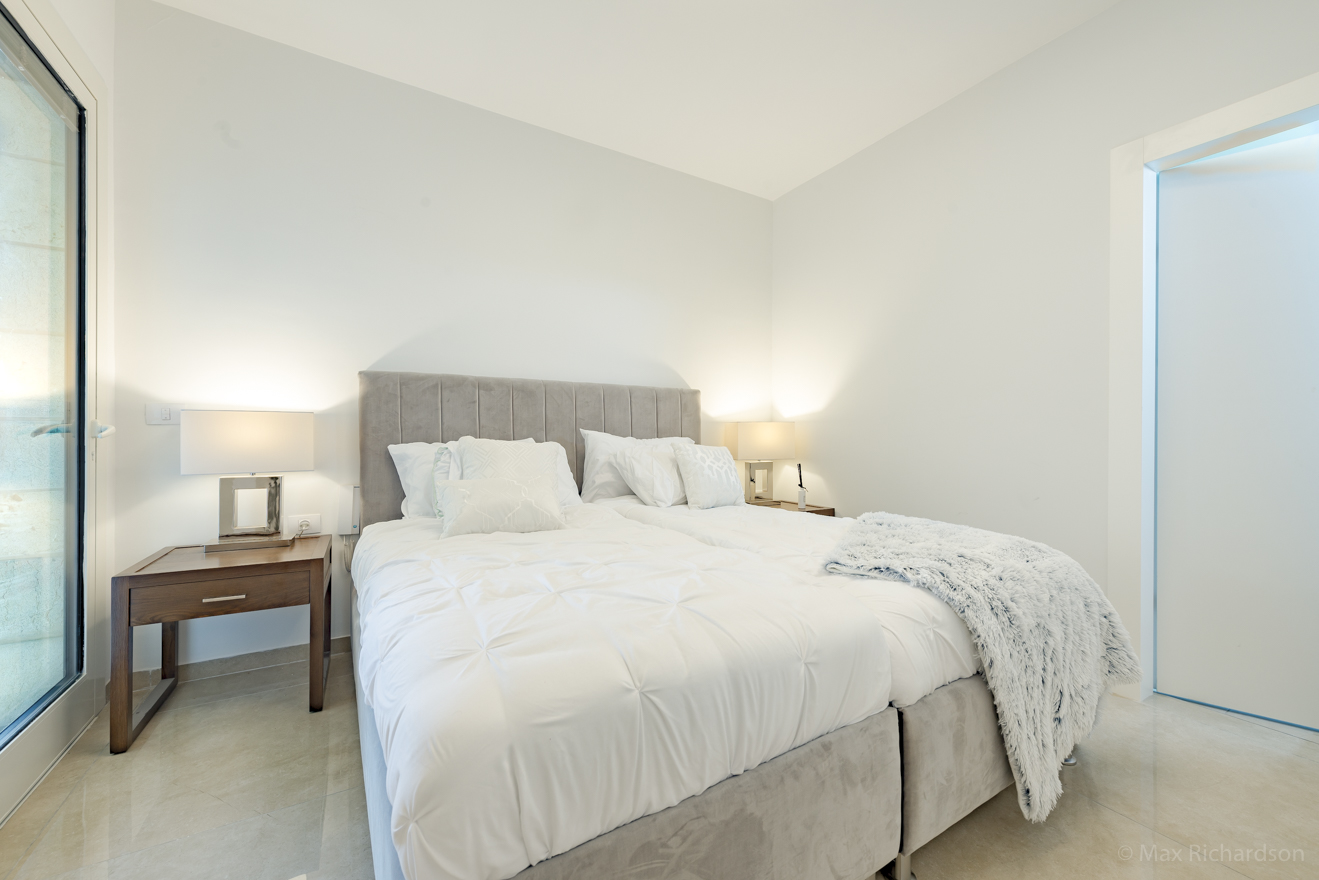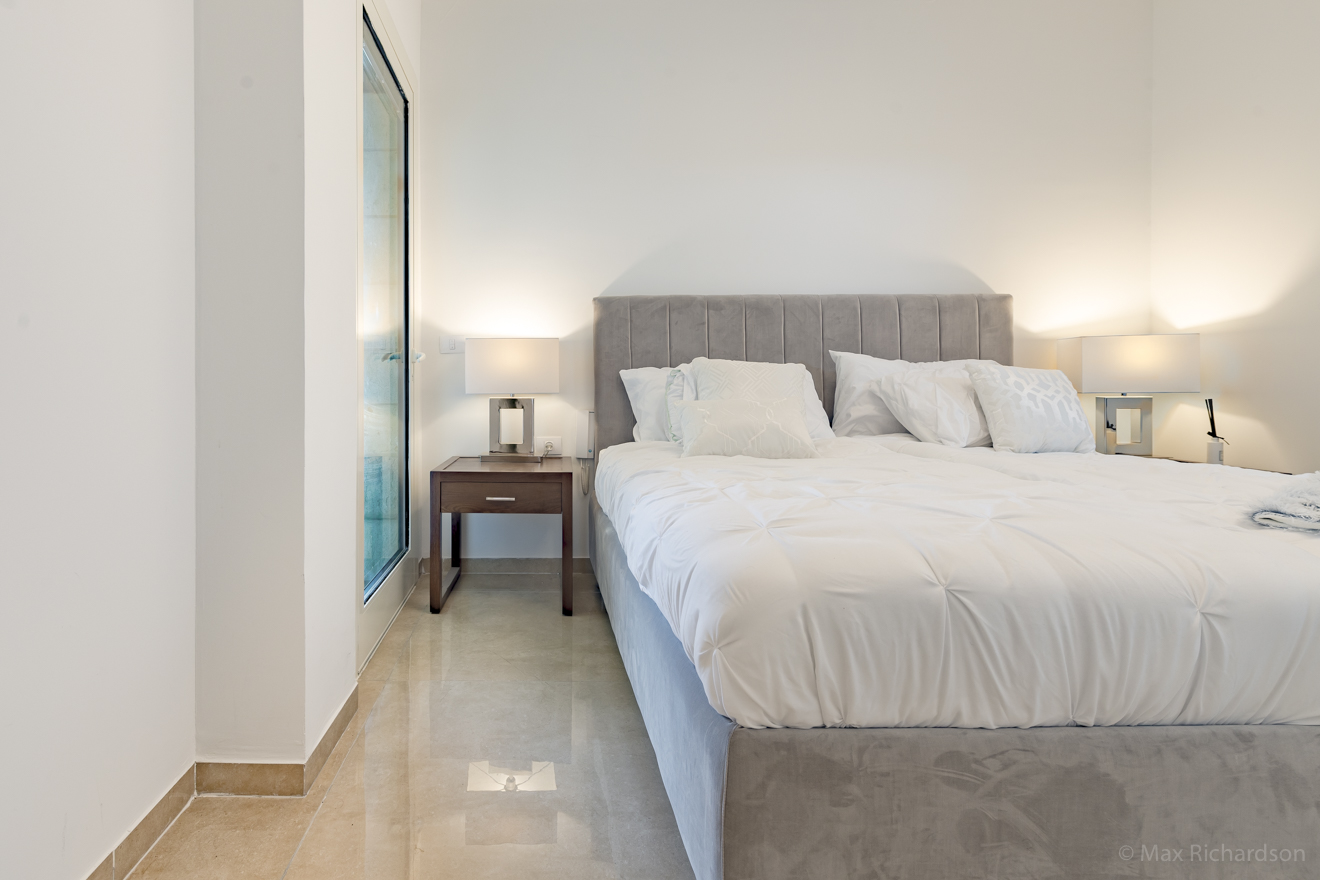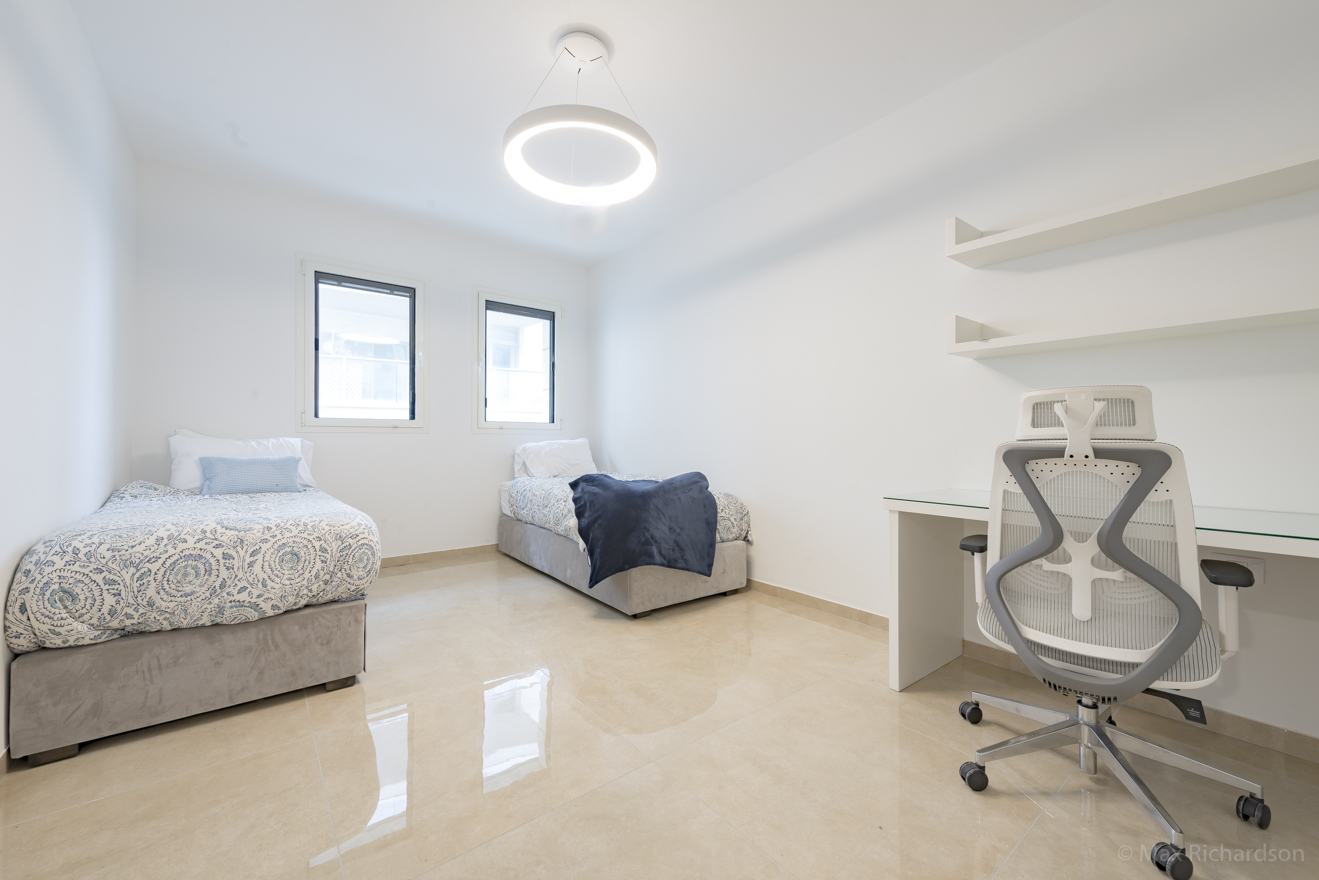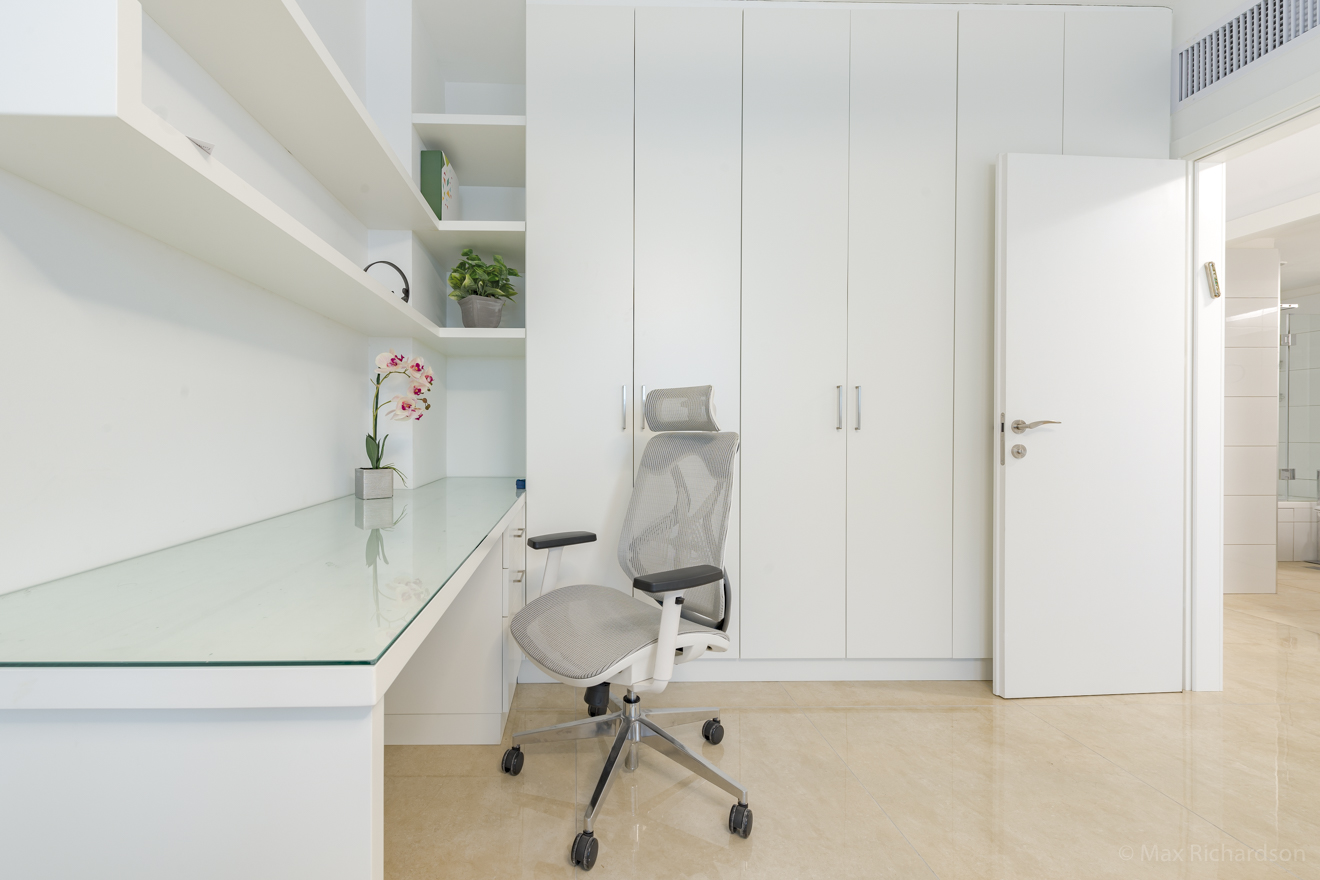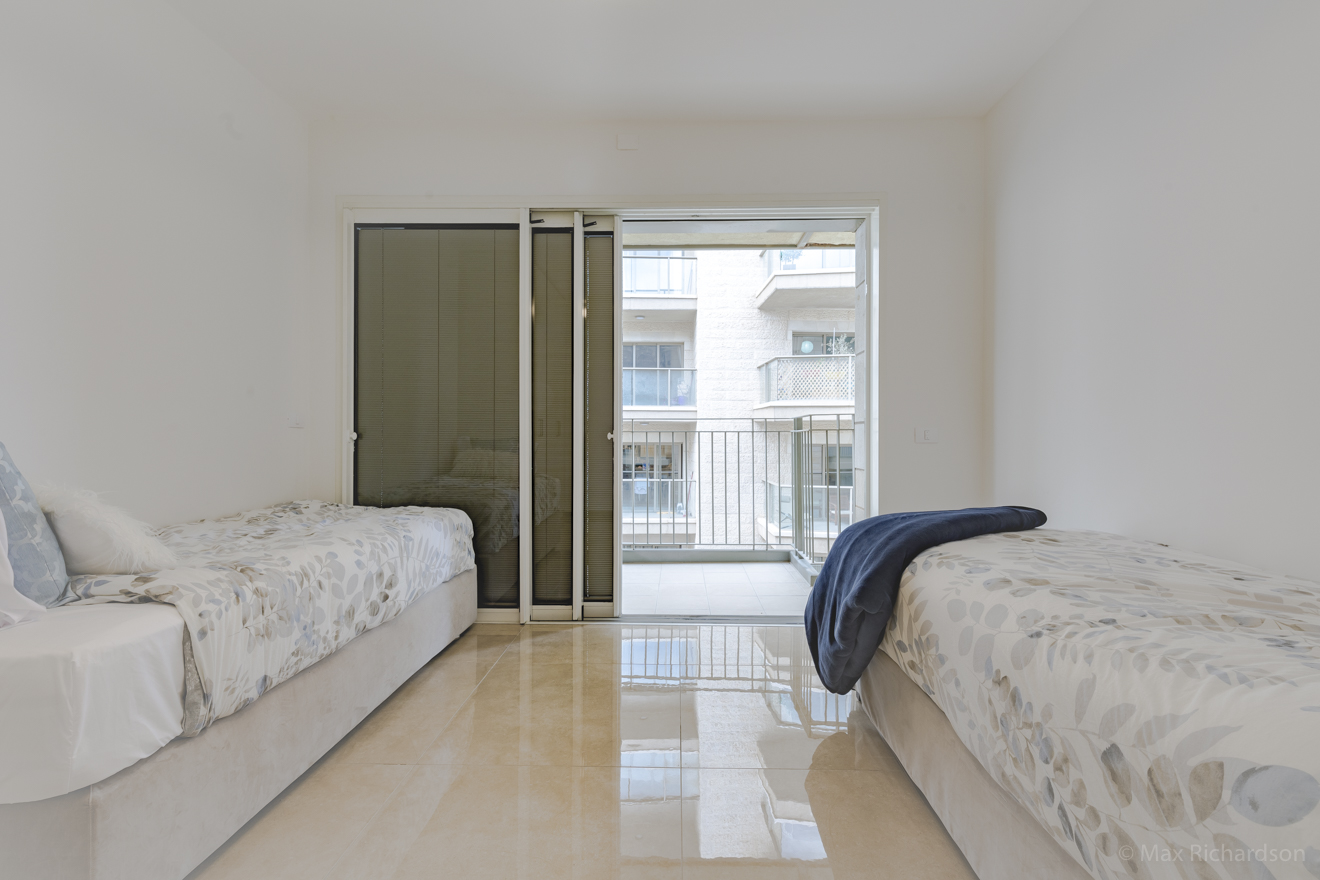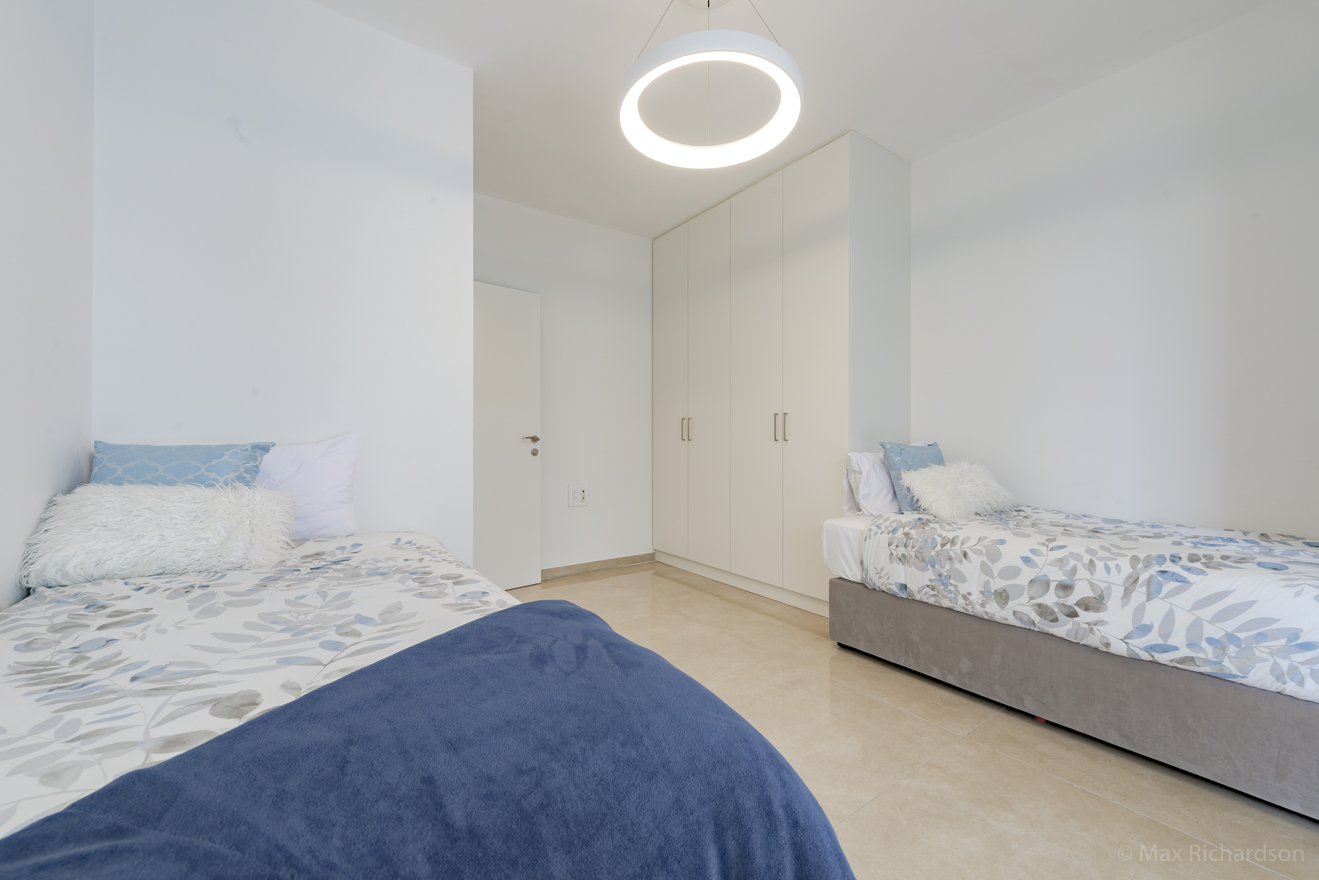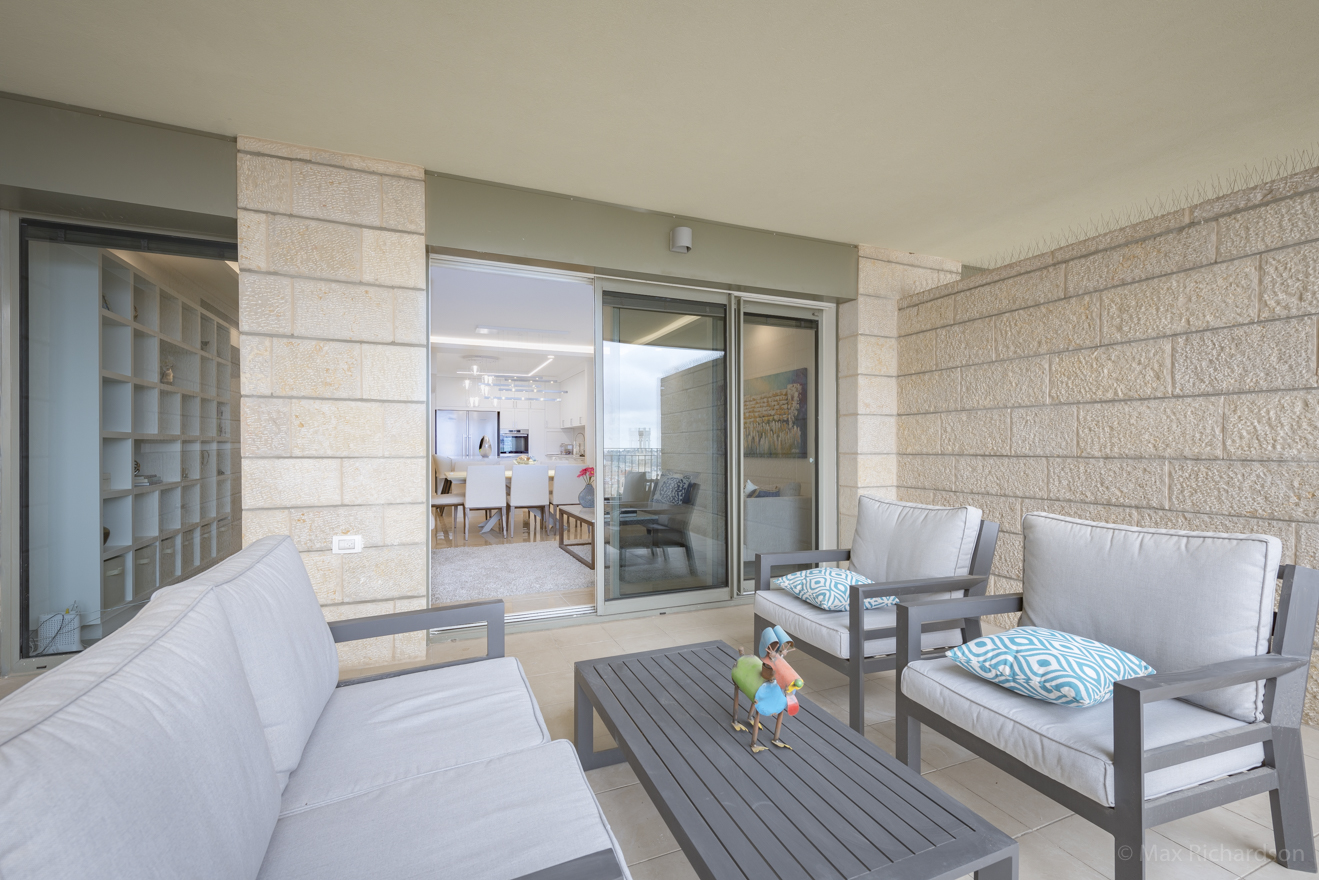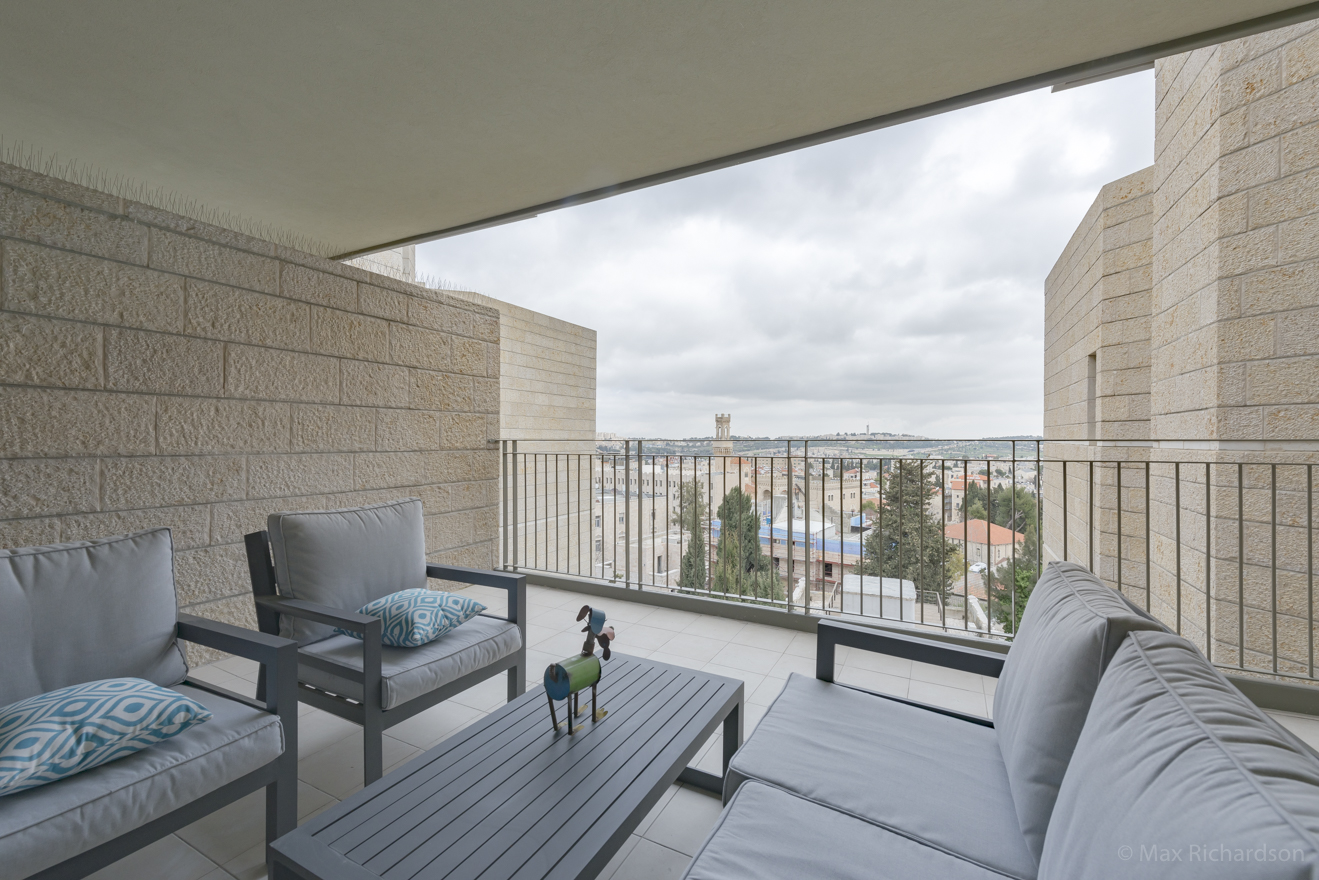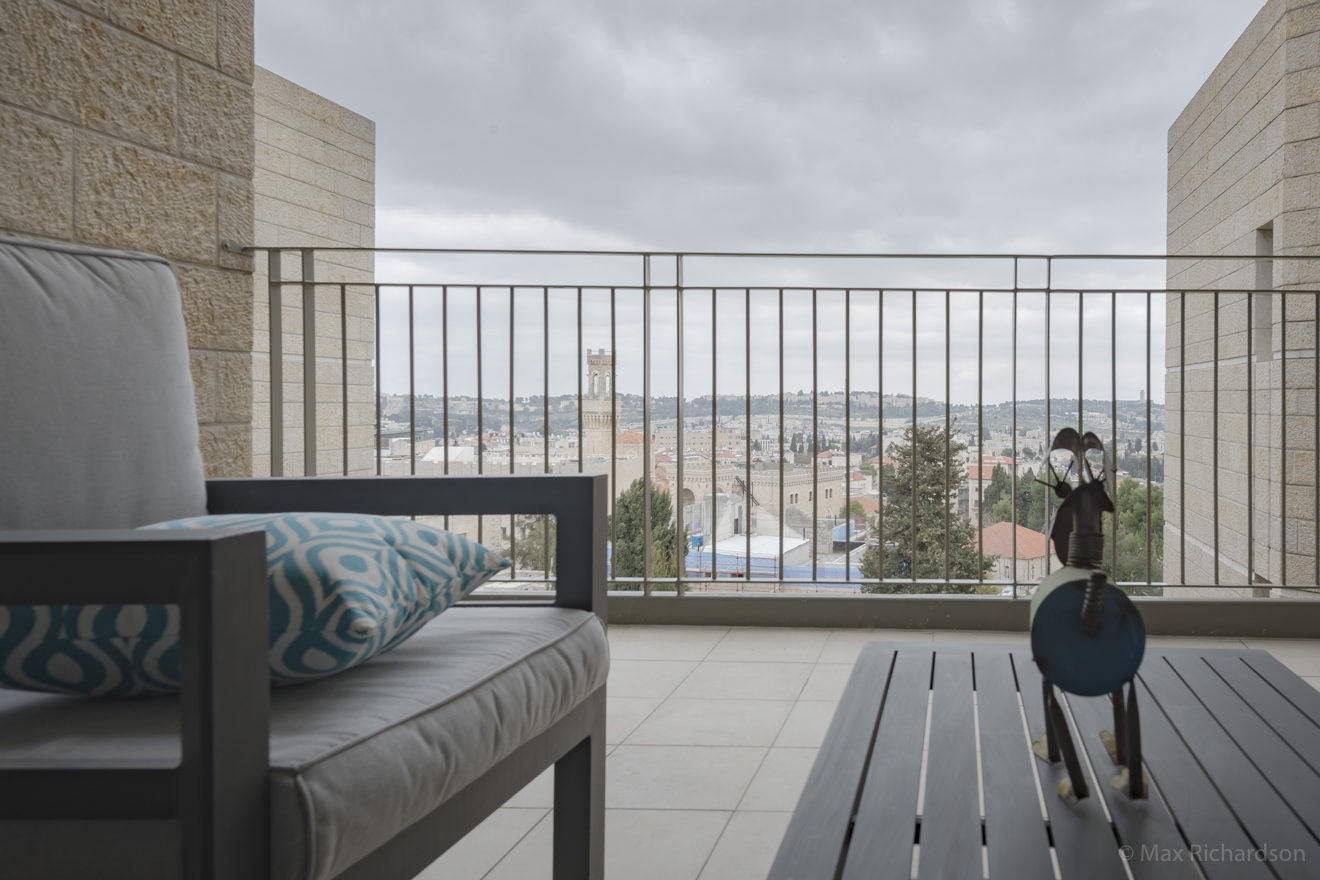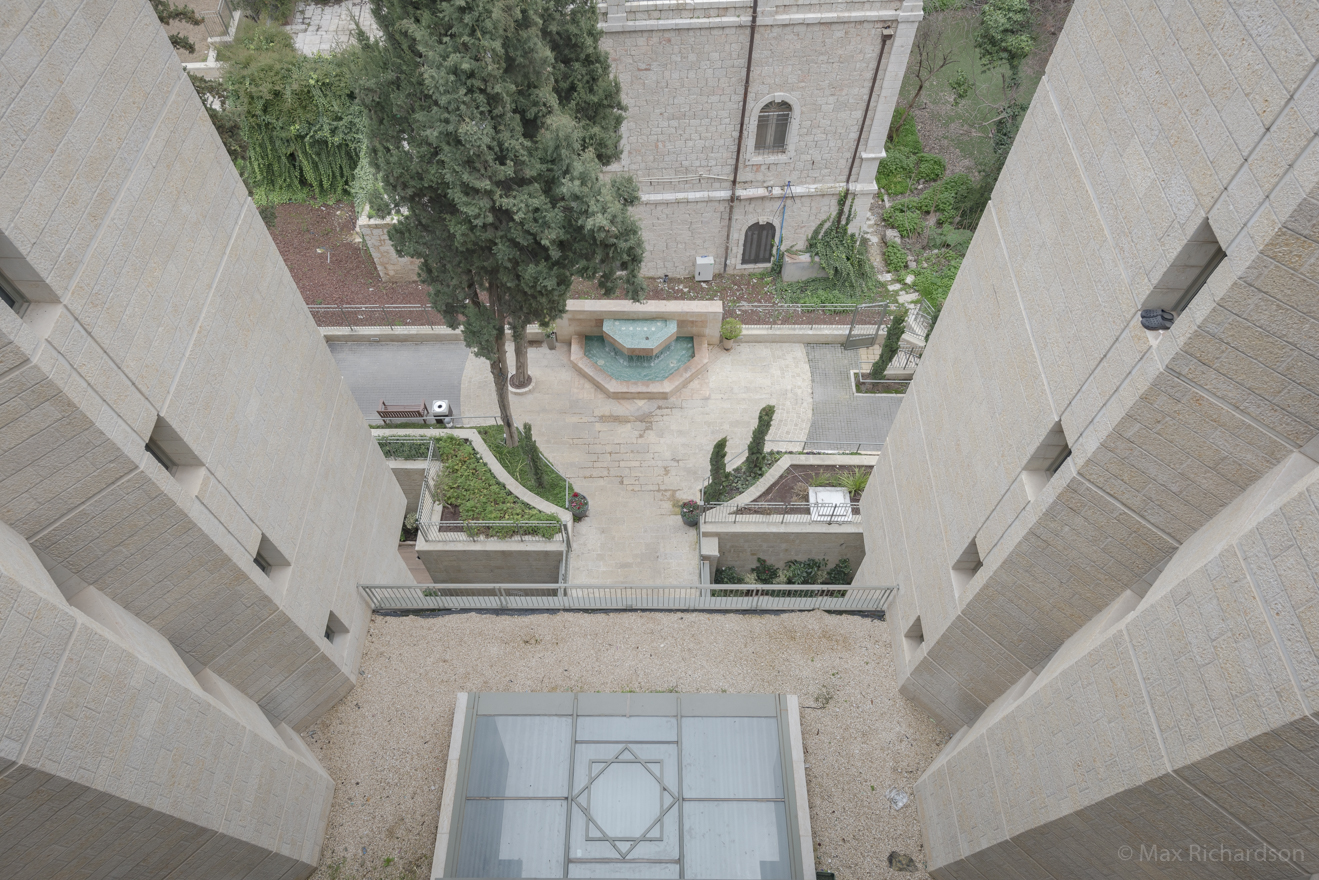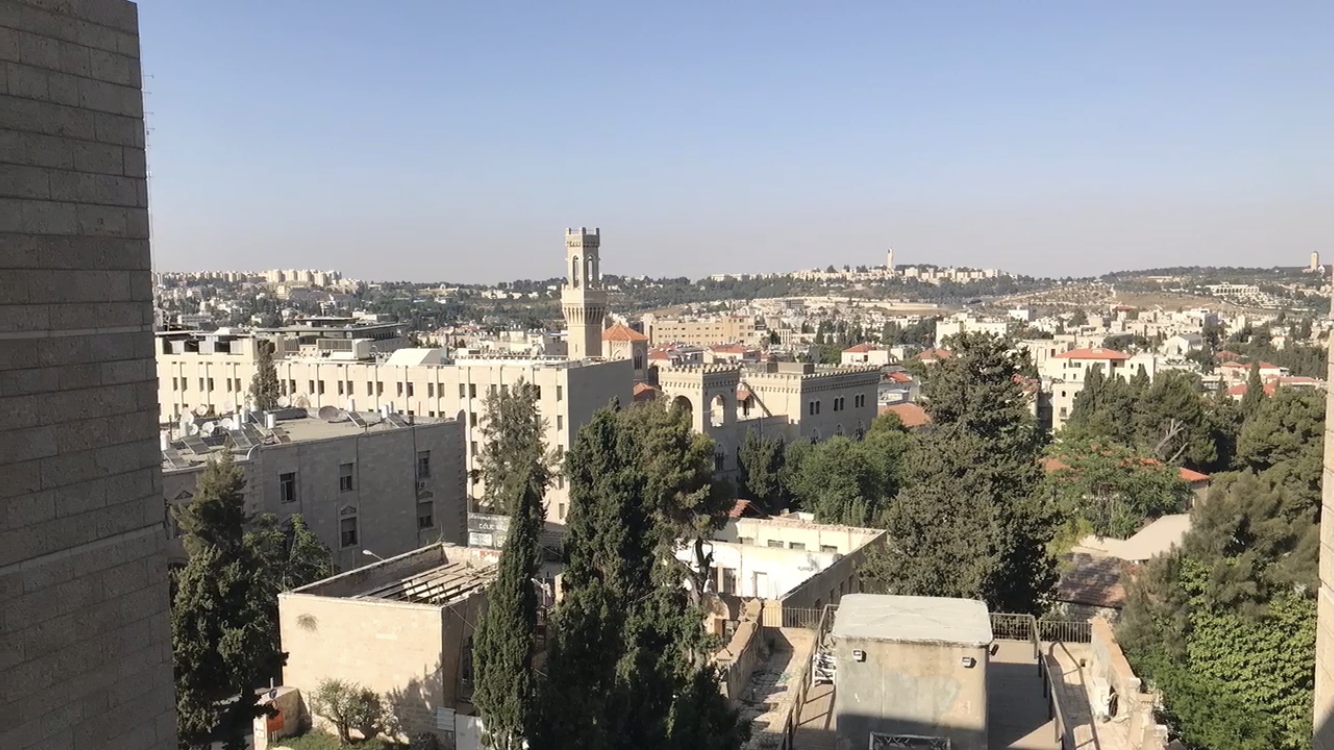 3.0

6

3

129 sq. m.

6 & Shabbos elevator
BRAND NEW and stunning apartment in the brand new and very popular HaNeviim Boutique building. This location offers great access to the Old City, Mamilla, Geula and Town. This location is SUPER popular as well as the building with a 24 hour doorman and underground parking. The apartment itself was tastefully decorated and no detail was left out in the modern and careful design. The Kitchen is fully equipped with everything you may need for your family. The Living room area offers a comfortable seating arrangement as well as great views of the City! The Bedrooms are spacious and comfortable. Book this apartment today!
Bedroom 1
2 Twin Sized Beds The first bedroom is the master en-suite bedroom. There are two twin-sized beds and closet space as well as a balcony off the bedroom.
Bedroom 2
2 Twin Sized Beds The second bedroom has two twin-sized beds as well as closet space and a desk.
Bedroom 3
2 Twin Sized Beds The third bedroom has two twin-sized beds, closet space, and access to the porch.
Bathroom 1
The first bathroom is a powder room with a sink and toilet, located in the main area.
Bathroom 2
The second bathroom is the en-suite master bathroom. It has a walk-in shower, sink, and toilet.
Bathroom 3
The third bathroom is located near the other two bedrooms and has a bathtub/ shower combination, sink, and toilet.
Glatt Kosher Kitchen
2 Sinks
Fridge/ Freezer
2 Ovens
4 Burner gas cooktop
Nespresso coffee machine
Free unlimited wireless Internet access
You will be personally met at the apartment (during normal business hours of 8 AM - 6PM) and showed around by friendly English speaking managers
Self entry will be provided and the English speaking managers will be available to help you with any questions, problems or concerns
Detailed guide of the apartment is available upon request, it includes how to use the appliances, how to find your way around the kitchen, etc.
Detailed guide of the area with helpful names and phone numbers for dry cleaning, restaurants, Shuls, Shabbos take out, Shaitel wash, etc.
Fresh and clean beds will be prepared for you with high quality American style blankets, pillows and towels upon arrival.
A cleaning service will clean the apartment and restore it to its original state when you leave to ease your departure from the apartment.
Free starter supply of toilet paper, dishsoap, and garbage bags.
Shabbos Items Provided
Hot Water Urn
Crock Pot
Hot Plate
Kiddush Cup
Challah Board
Challah Knife
Siddurim
The Apartment will be Kashered for you for Pesach prior to your arrival.
The Sukkah will be built for you on the open part of the porch area. There will be a long table with seating for 10 on the kosher side and many more on the covered side.
REVIEWS
Hear from many of our happy tenants who have stayed in this apartment! References are available to call or email! Please contact us for details.
I would like to recommend the apartment at Haneviim street. The location was perfect for us! Right in time but walking distance to food, minyanim and the Kotel. It was close to everything we needed in Yerushalyim. The apartment itself was beautiful, with 3 bedrooms and a comfortable and modern dining/living room. It also has a large magnificent terrace that we were able to utilize for meetings and enjoy the view. I highly recommend it!
Dec 2020
I just wanted to say that I Really really loved so many things about this place. Great apartment!
Dec 2021
Thank you, we had a wonderful time here. The apartment is lovely.
Feb 2022
Thank you, we had a great time BH, the apartment was beautiful and Betsalel was very responsive and gave excellent service!
May 2022
We could not have been happier with this Haneviim apartment. The location was perfect, between the Old City, Geula / Meah Shearim and Yaffo. The interior was updated, clean and extremely practical. All the amenities we could have asked for were included. Rentals of Distinction was there with us the entire way. Honestly, if we could give this higher than a 10/10 we would. Thank you ROD!
Jun 2022
We had an amazing experience with Rentals of Distinction and truly enjoyed our stay at the Haneviim Boutique Apt! The apt was beautiful and had the best location- close to everything in Yerushalayim we wanted to get to. We have already recommended Rentals of Distinction to our friends who also had an amazing experience with them! We look forward to renting from them again and staying at this beautiful apt again. Thanks so much for making our family visit to Israel such a memorable one!
Jul 2022
The Haneviim apartment really enhanced our trip! The apartment is comfortable for a family. The area was so centrally located. The views are magnificent! We truly enjoyed this apartment, it added so much to our wonderful stay!
Sep 2022
Thank you for an amazing stay!
Oct 2022
The apartment was excelent, very clean and spacious. Very well located , walking distance to the Kotel, Mea Sharim and Ben Yehuda Street as well as to Majane Yehuda. Complete kitchen with all the appliances needed..
Feb 2023
We stayed at this apartment for 6 days, we had an amazing experience with Rentals of distinction from start to finish. The team was amazing. Once we arrived we were greeted by a rep who walked us through the apartment and was avail to answer anything we needed. The apartment was beautiful and clean. Would definitely recommend 10/10, 5 stars!
May 2023
Our experience at 27 Haneviim was nothing short of exceptional, a tastefully decorated & luxuriously modern apartment, that is super clean, and complete with all the amenities one could need. a great building with an even better location. Thank you ROD for another wonderful experience, and look forward to booking again in the very near future.
Jul 2023