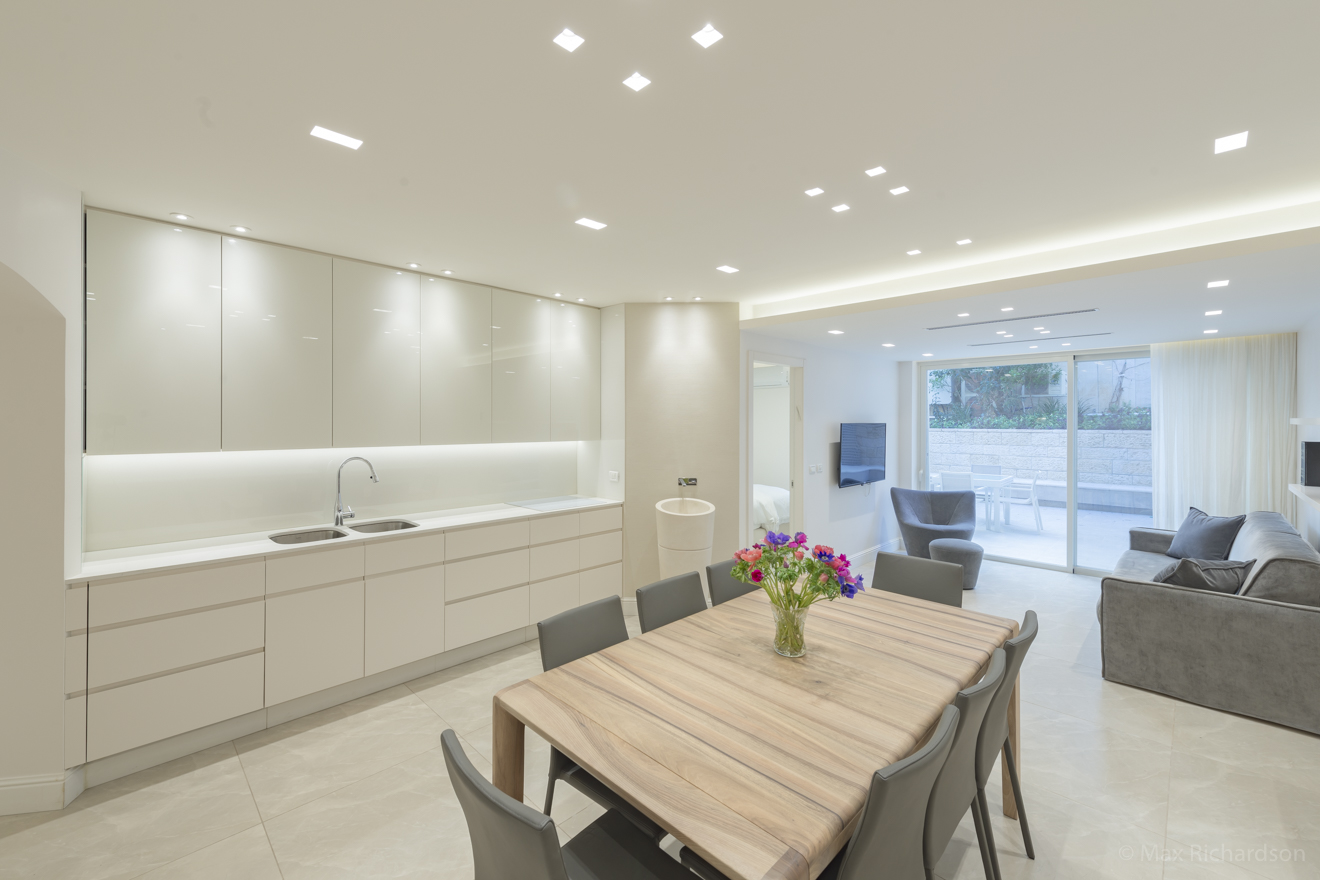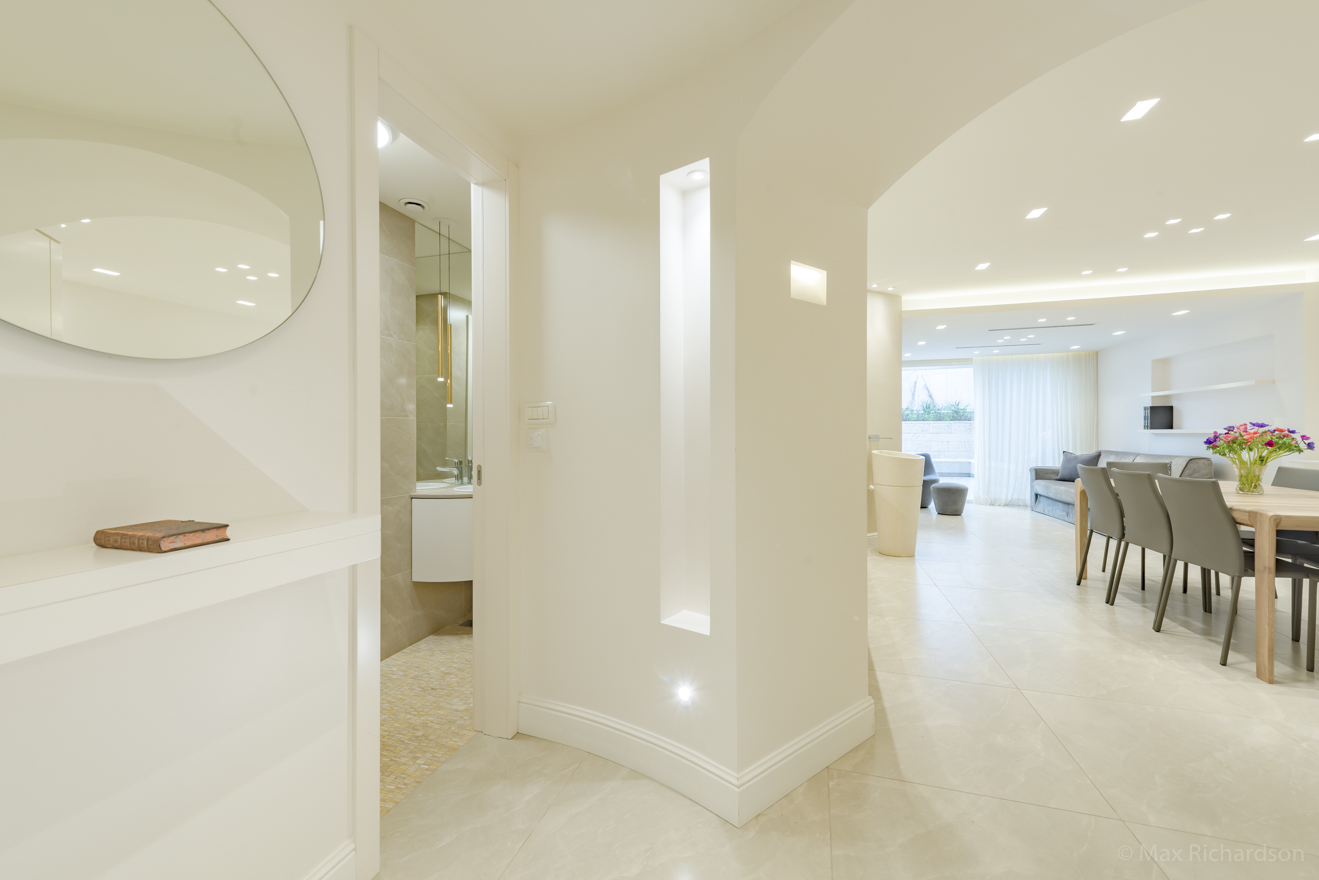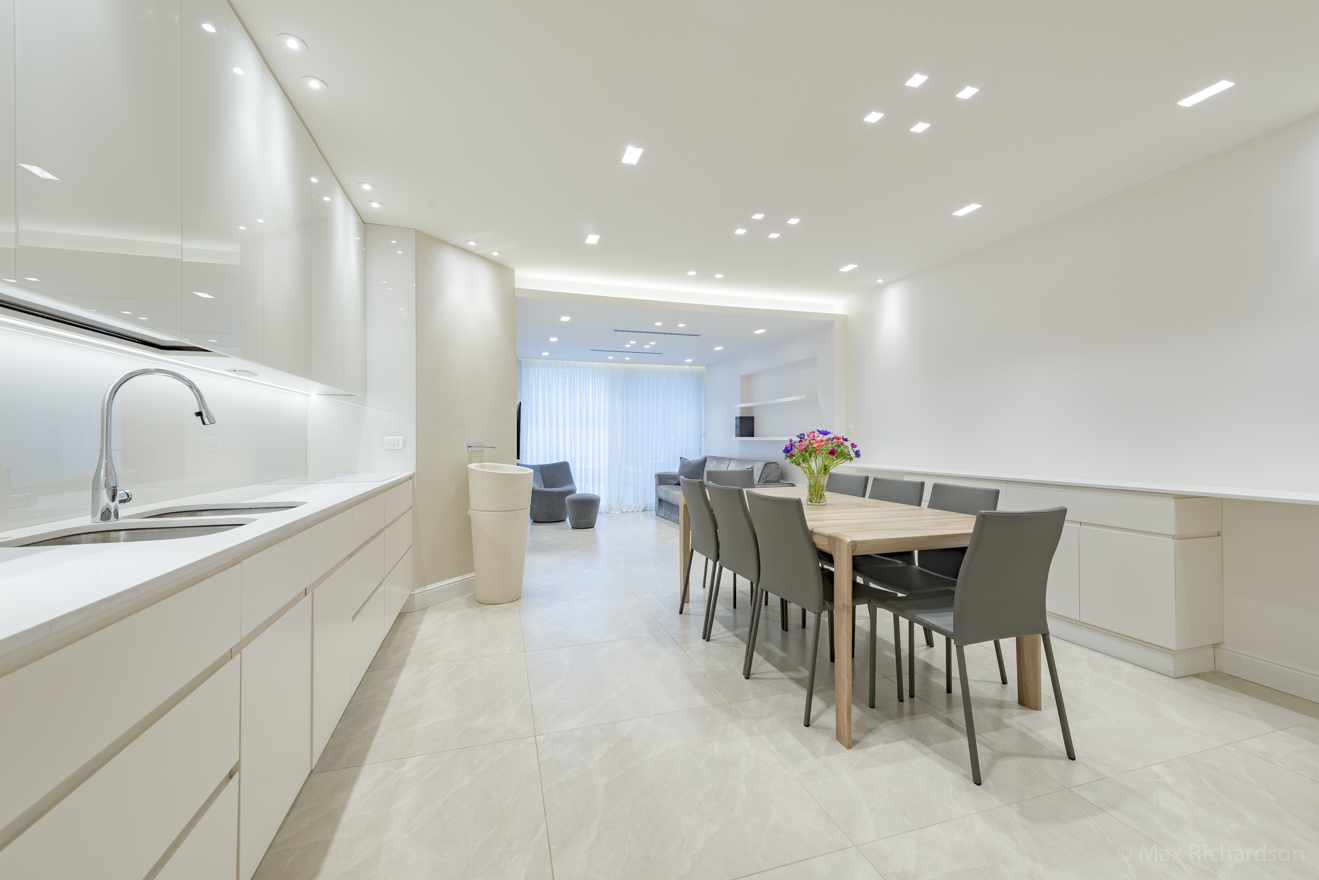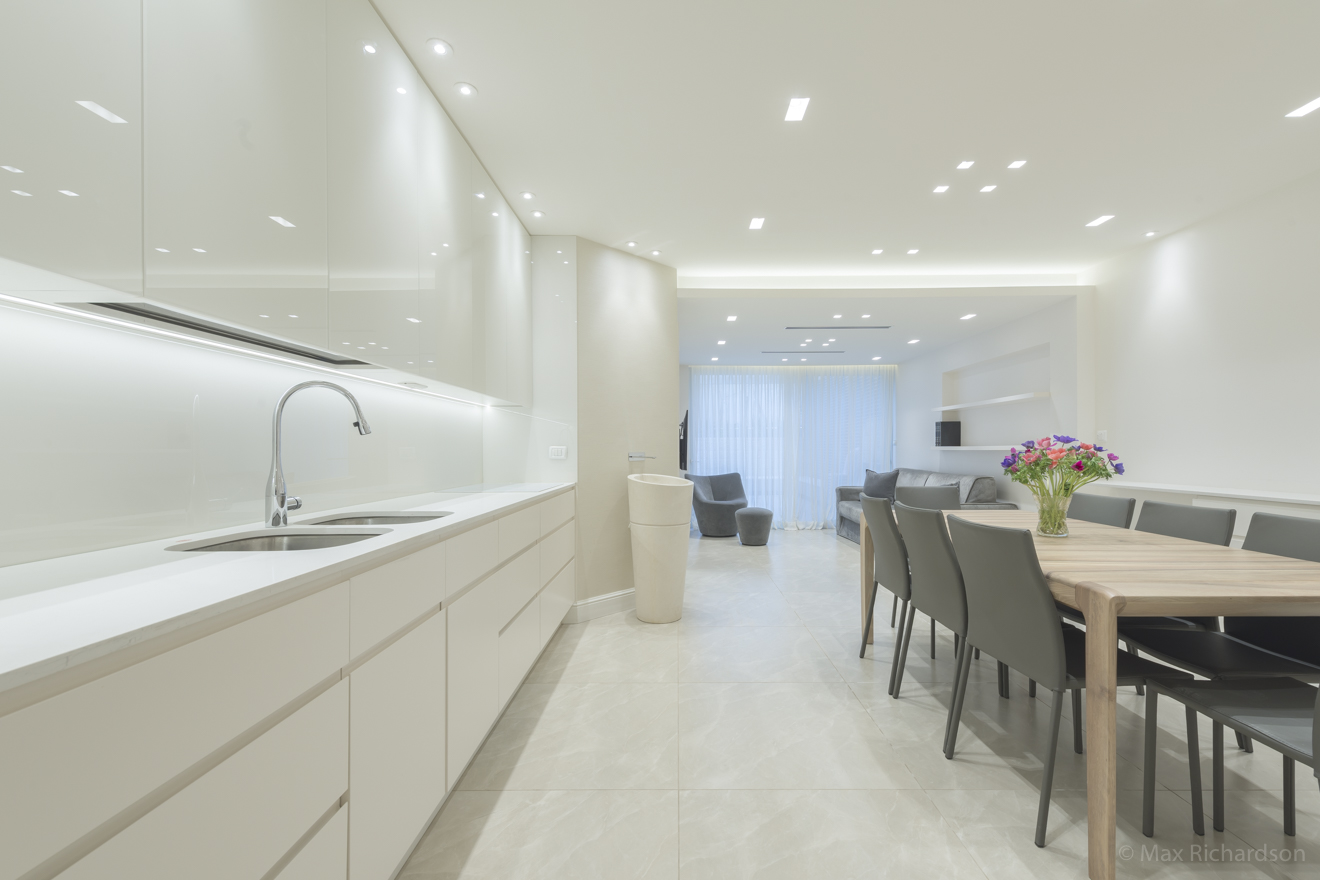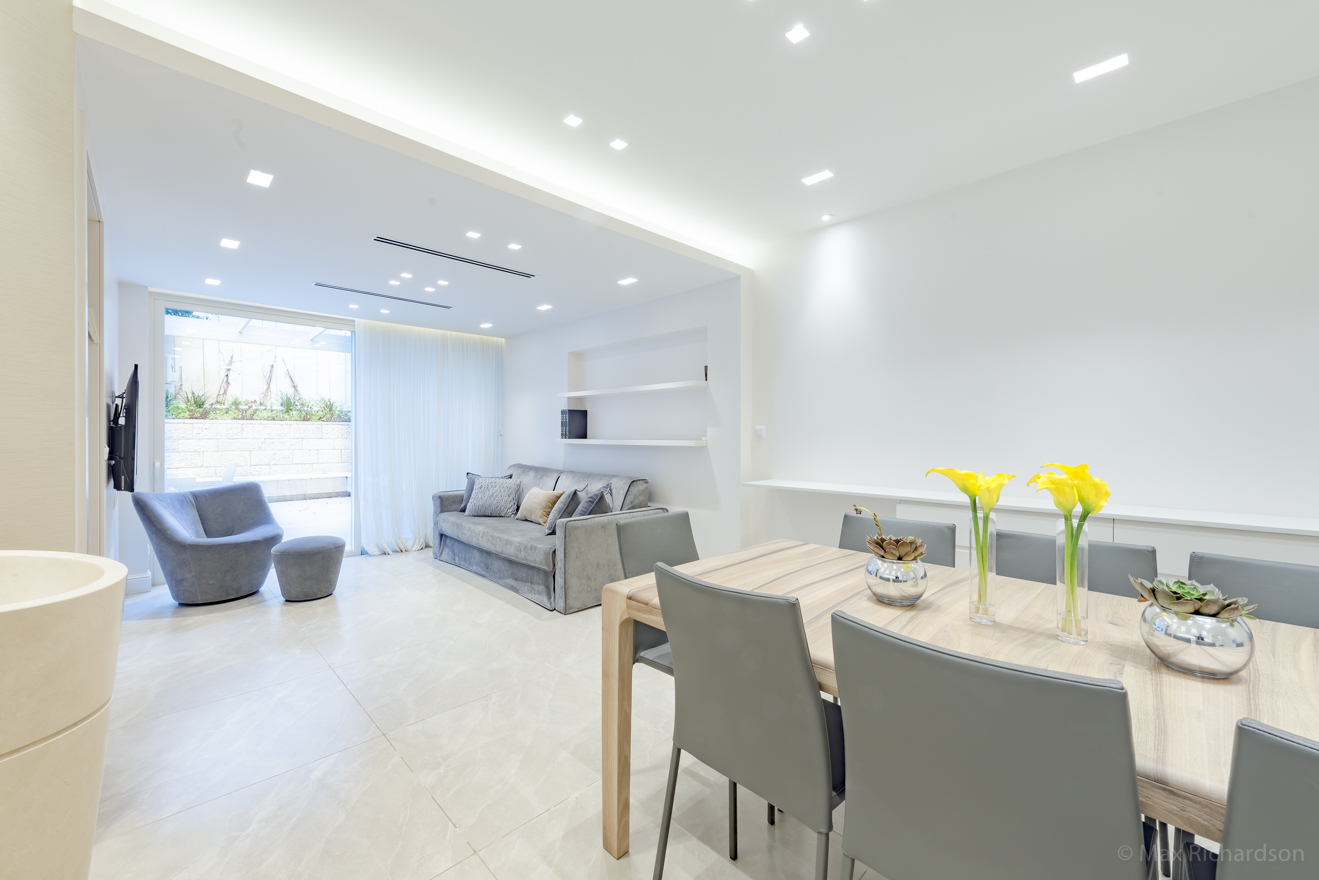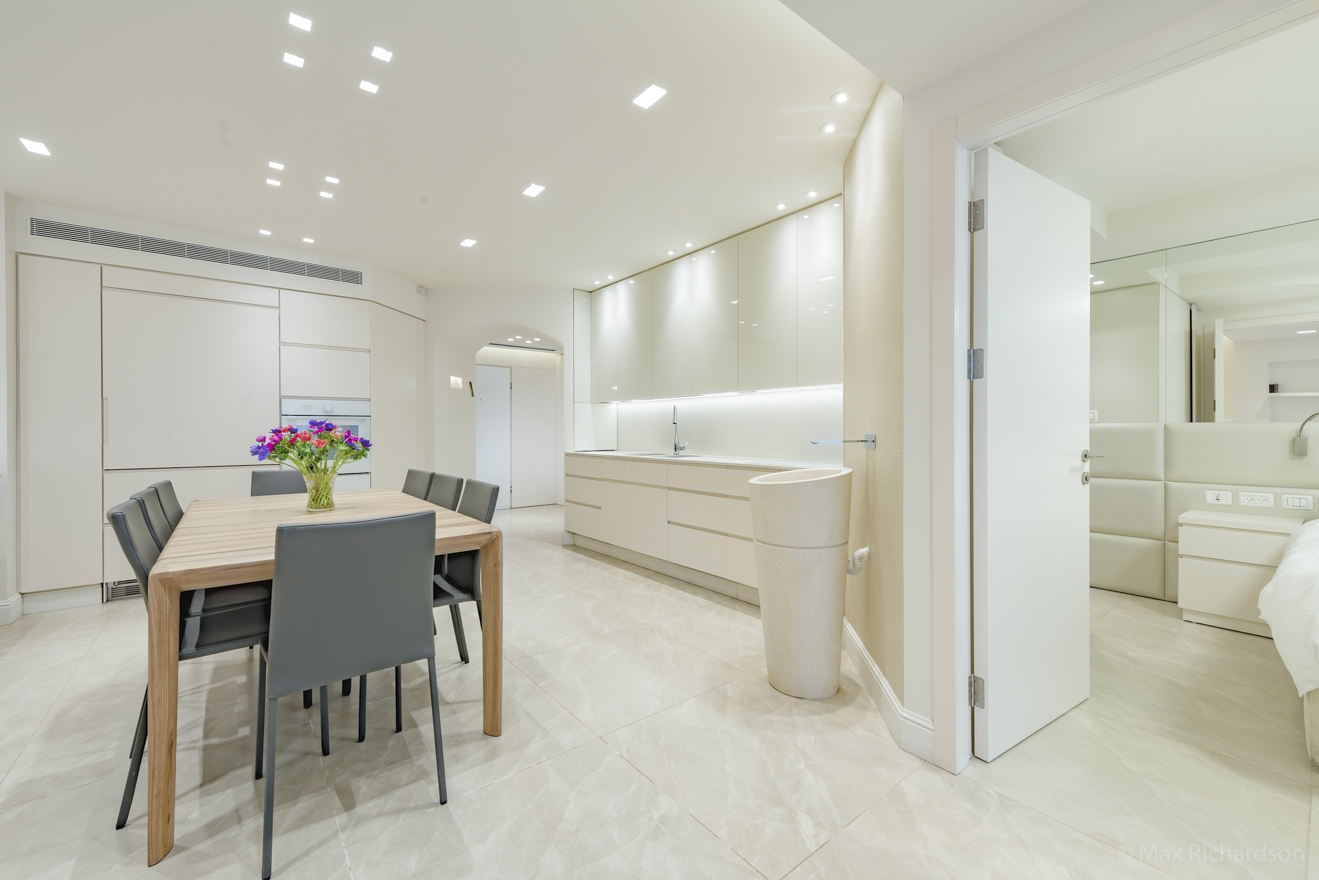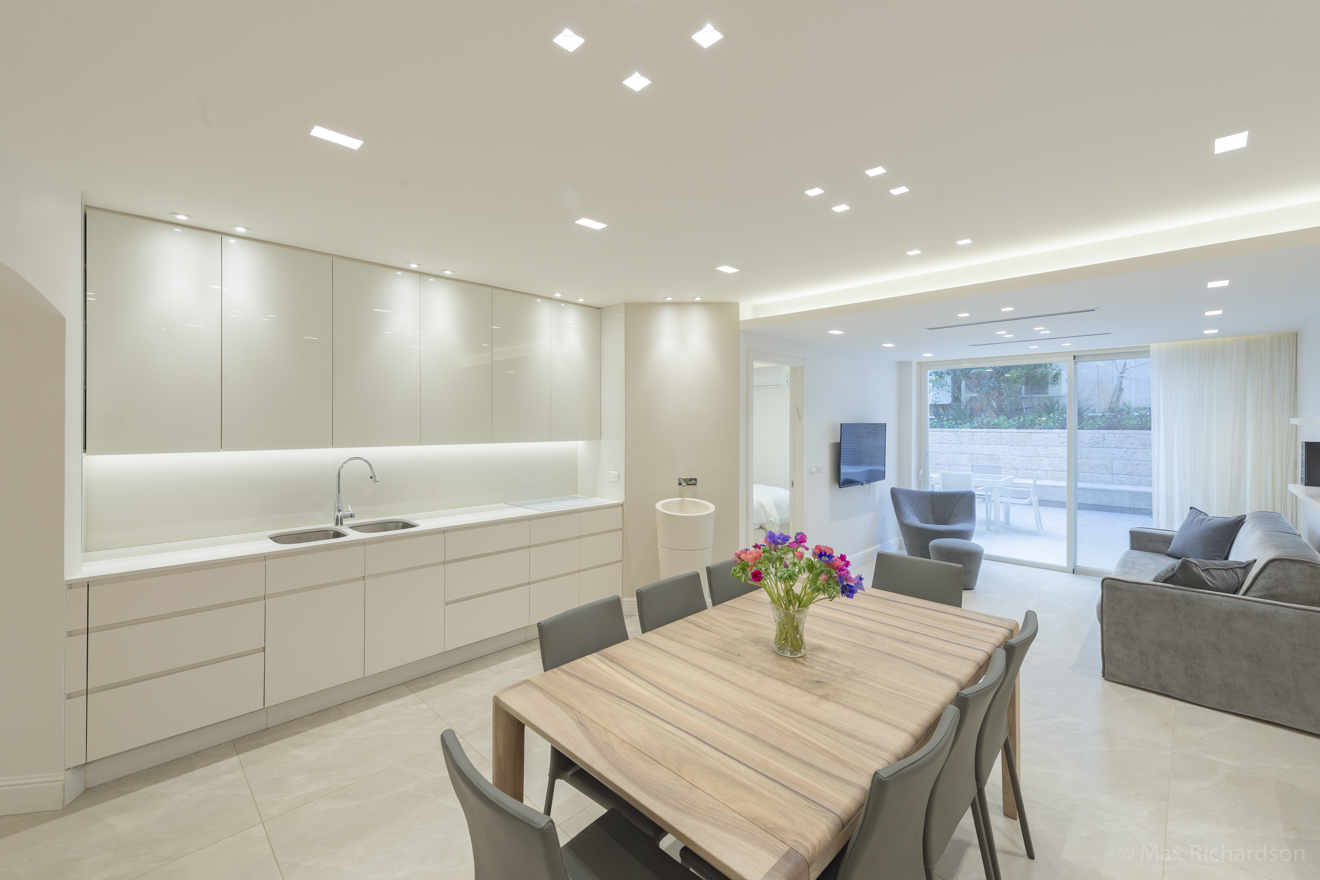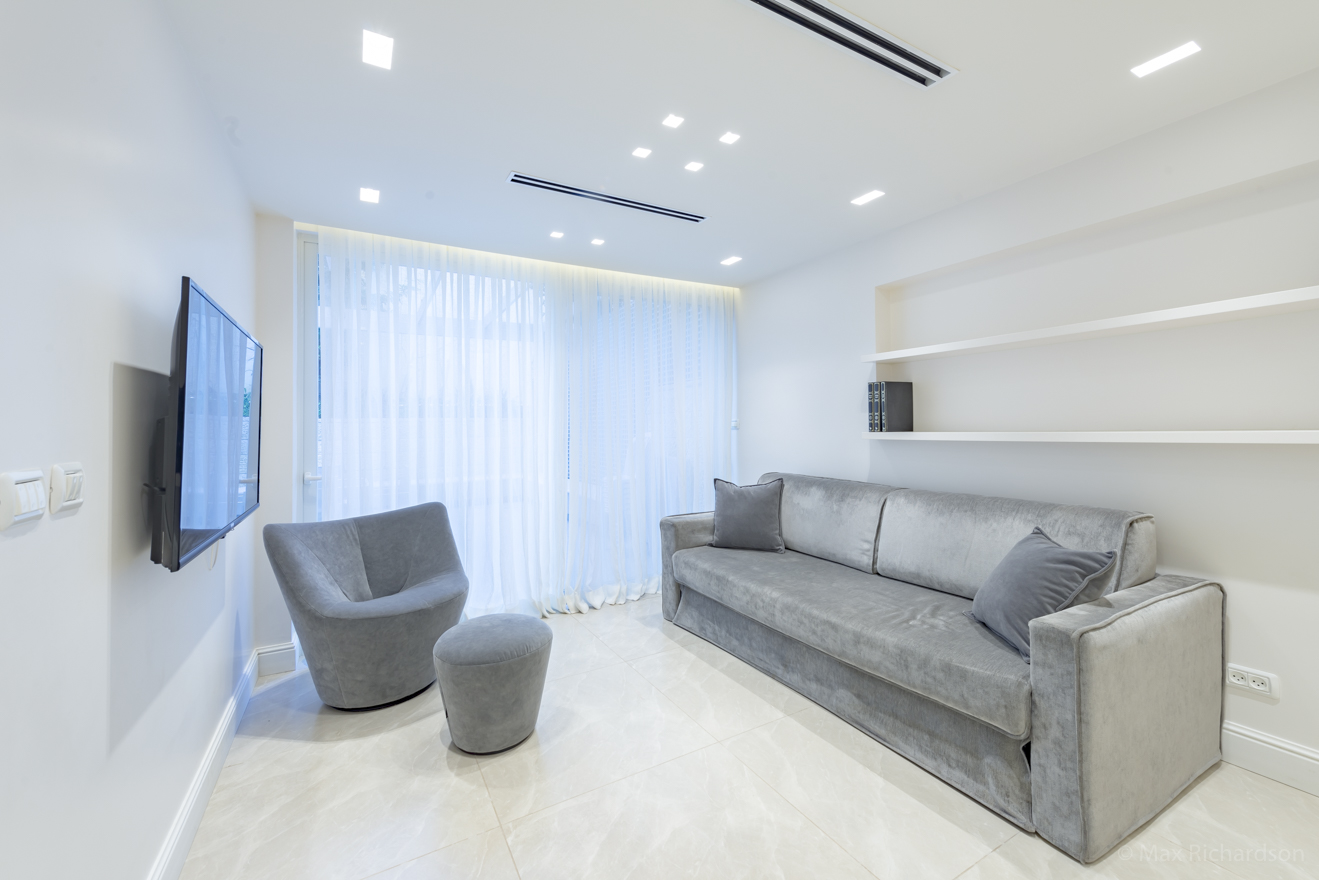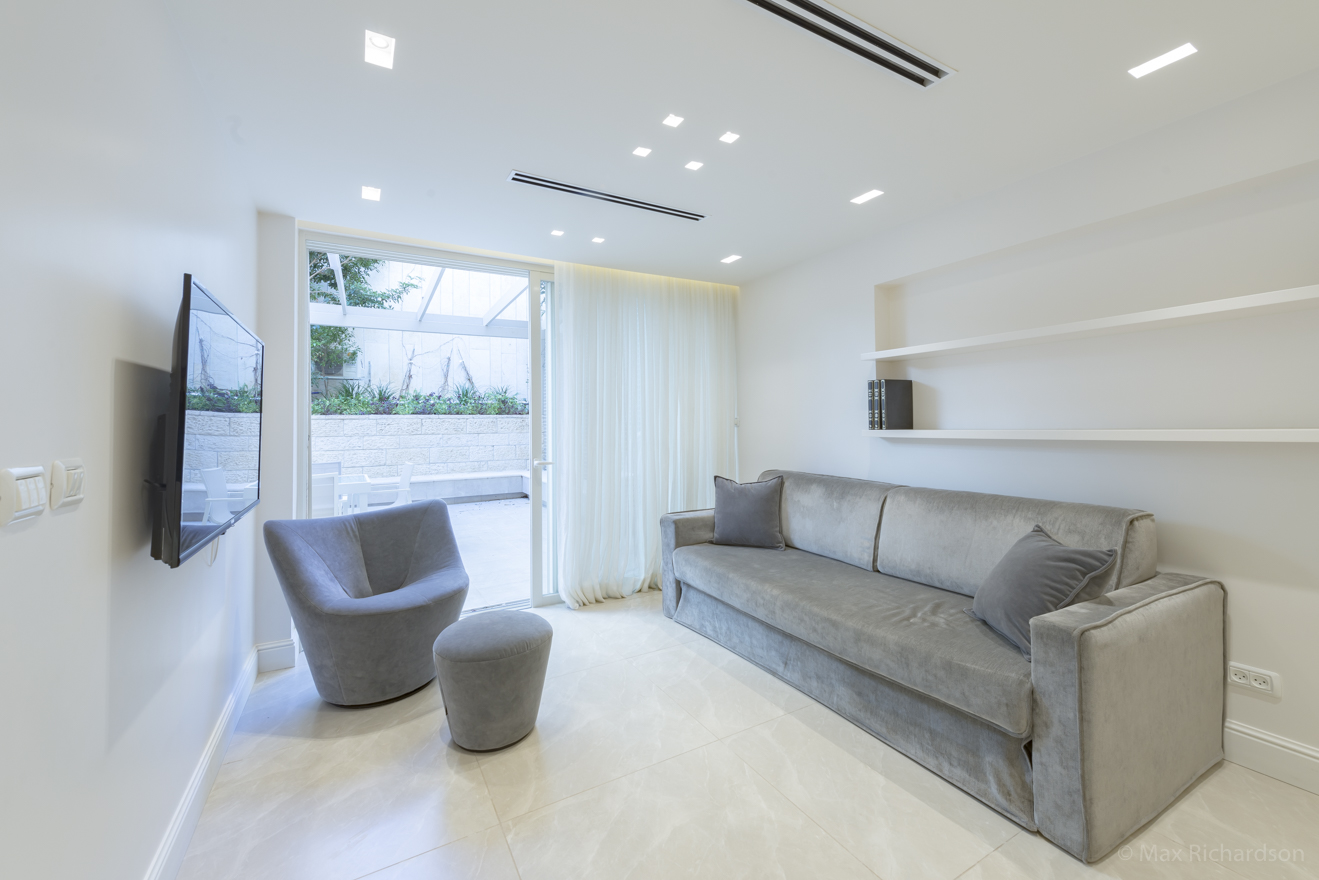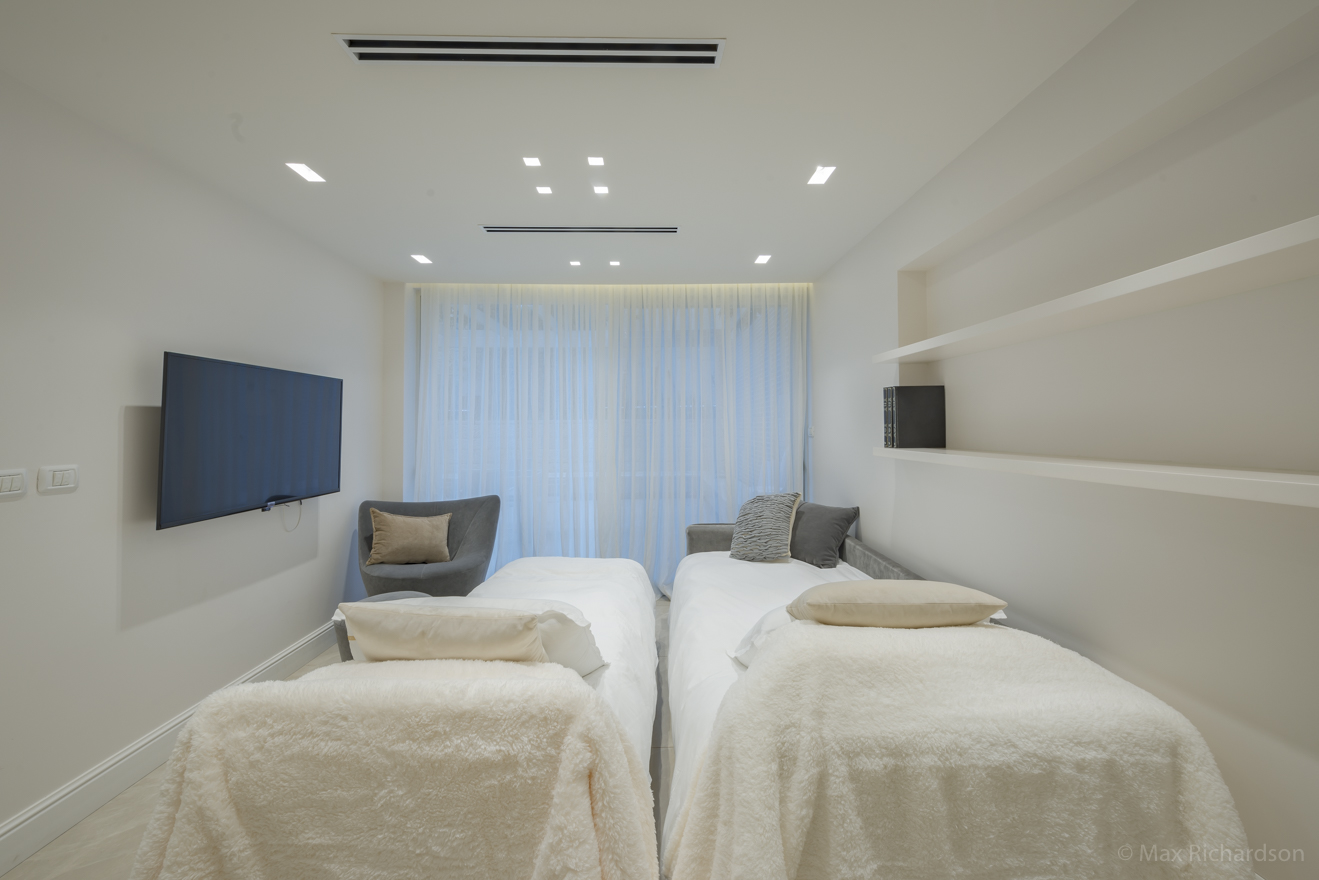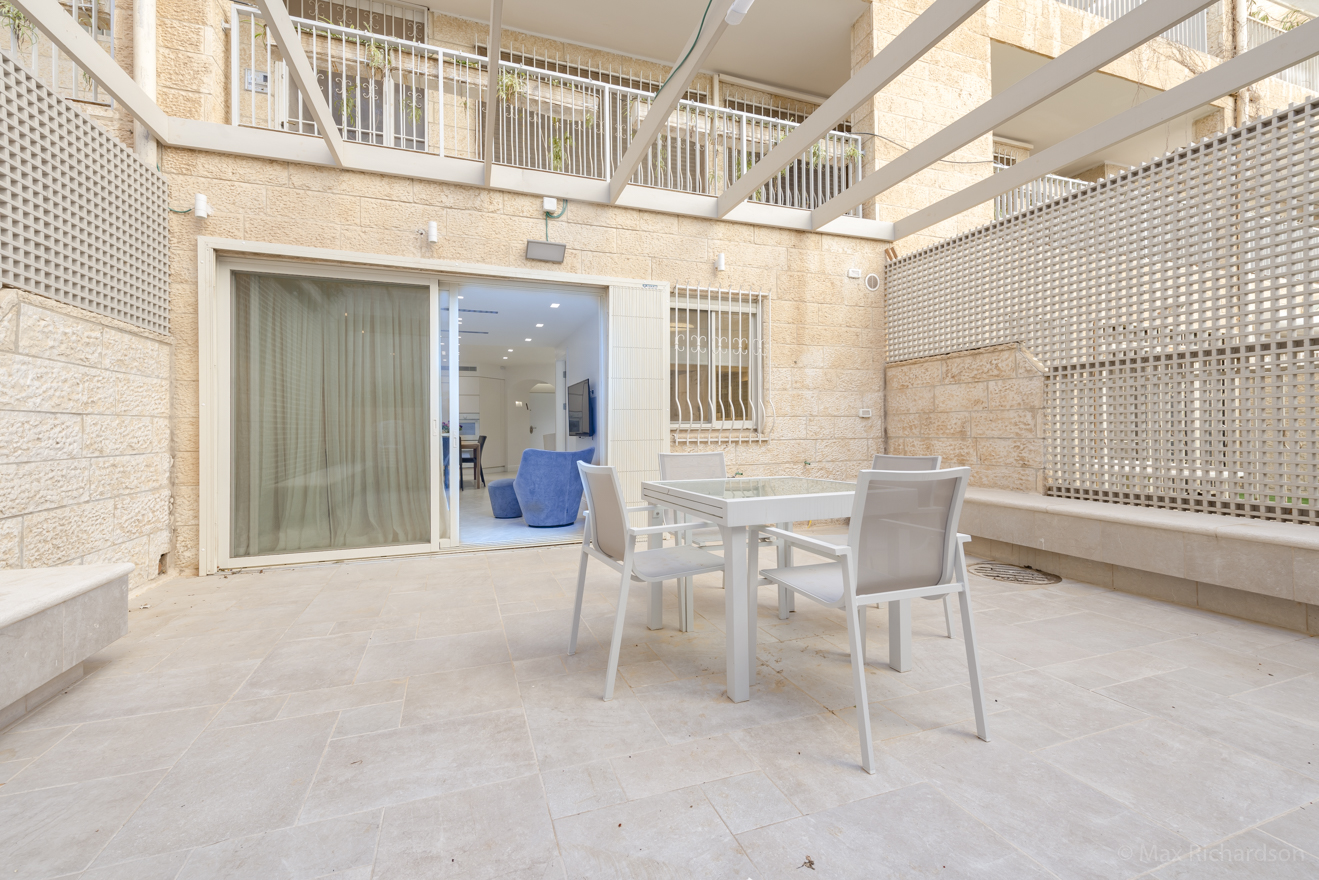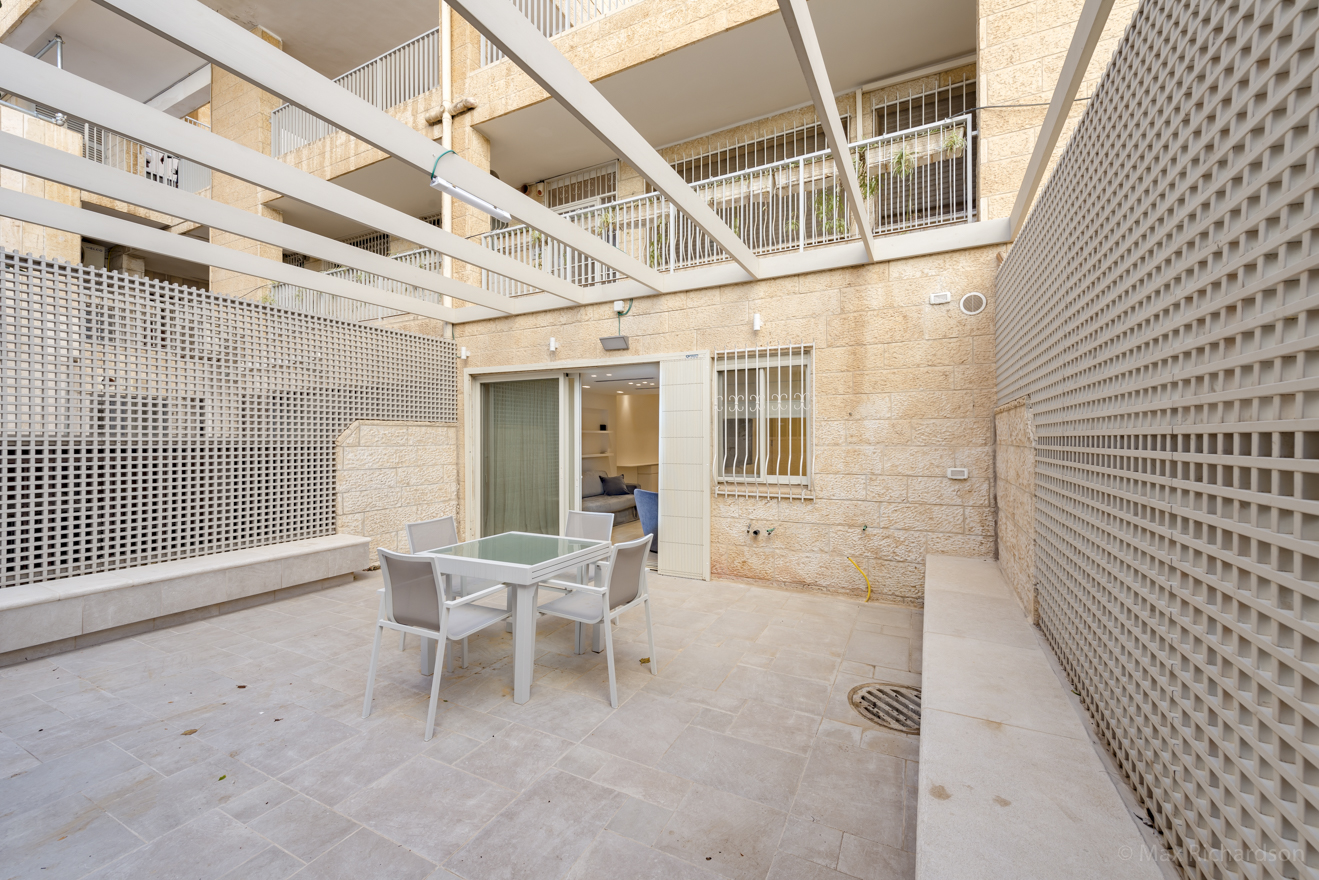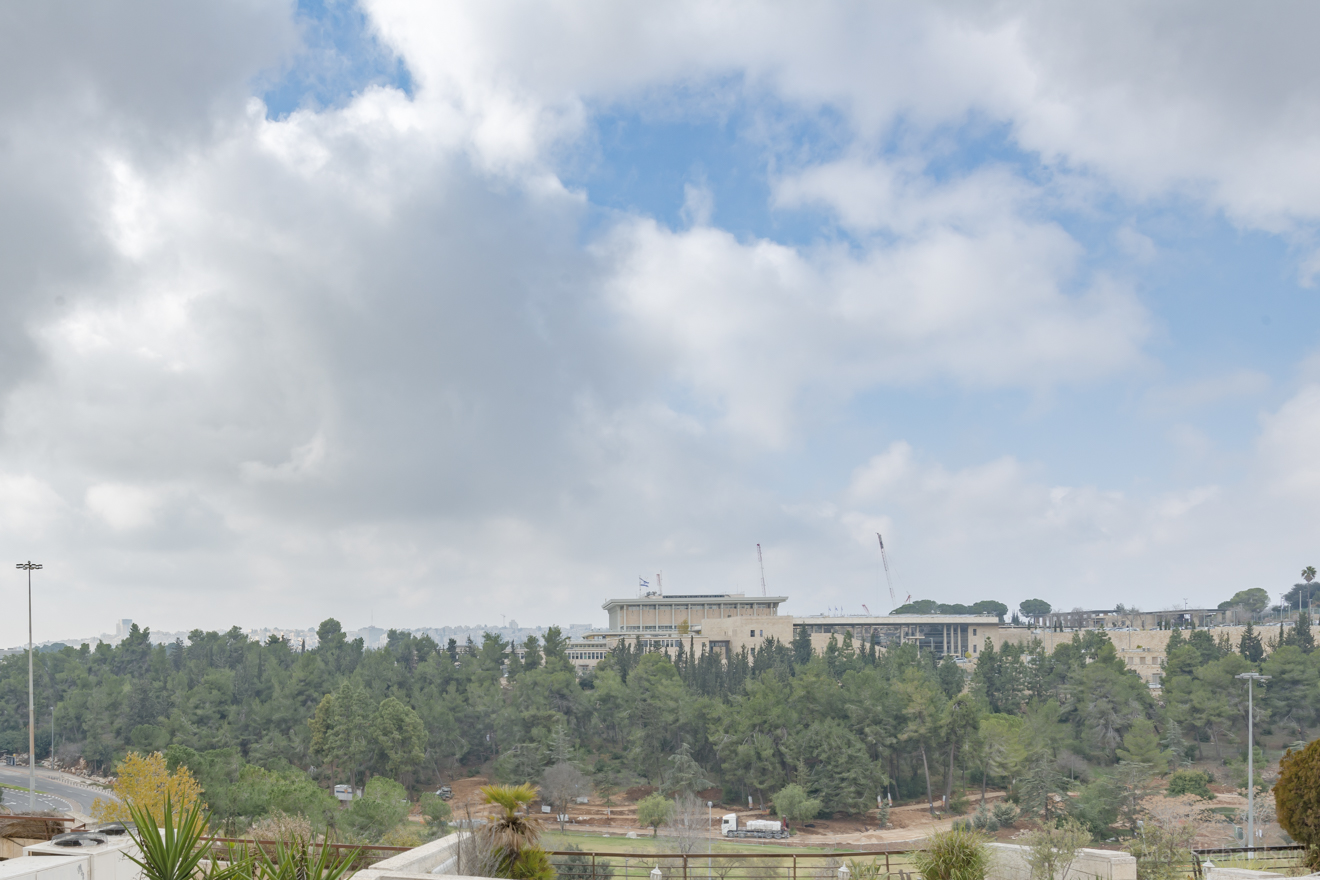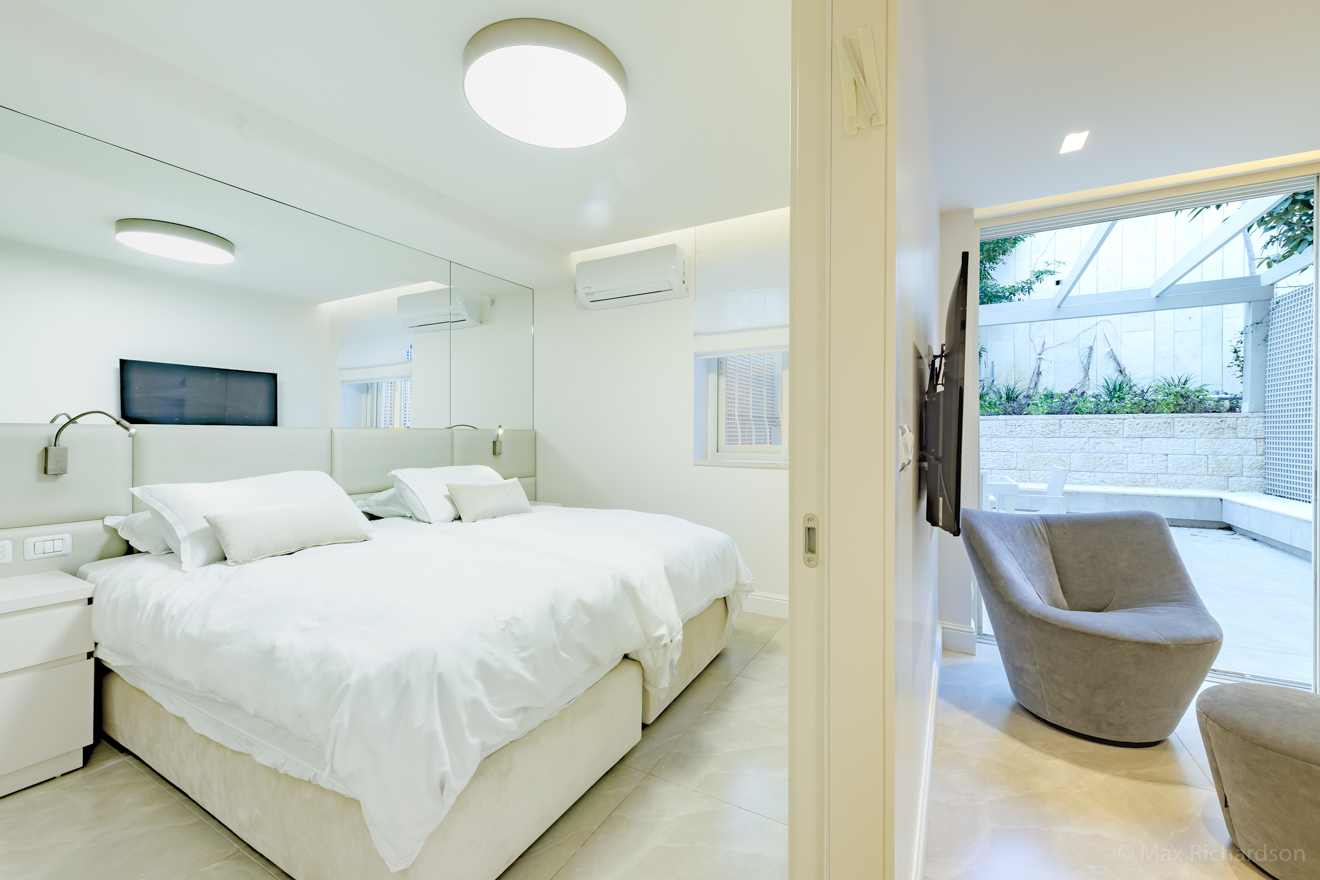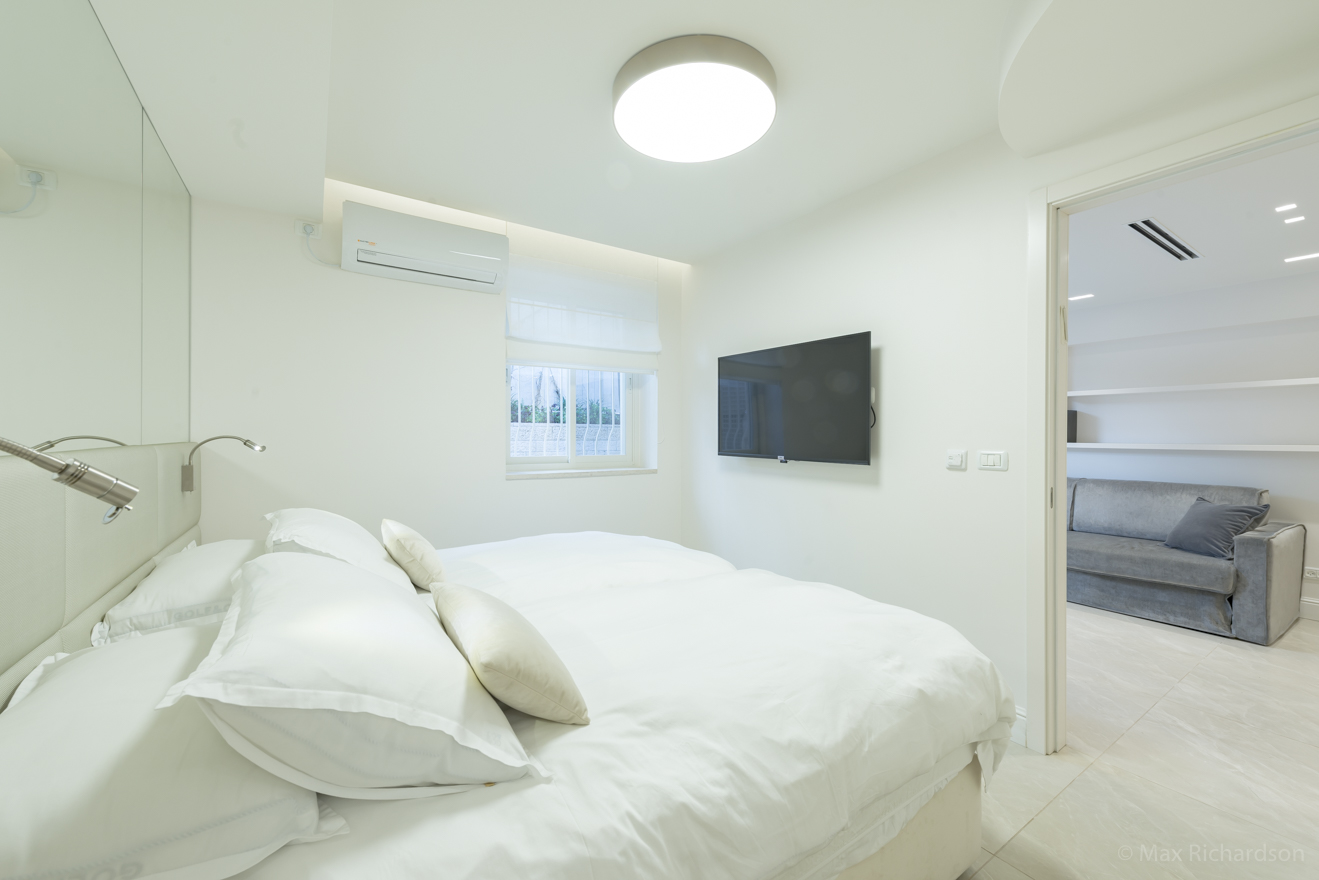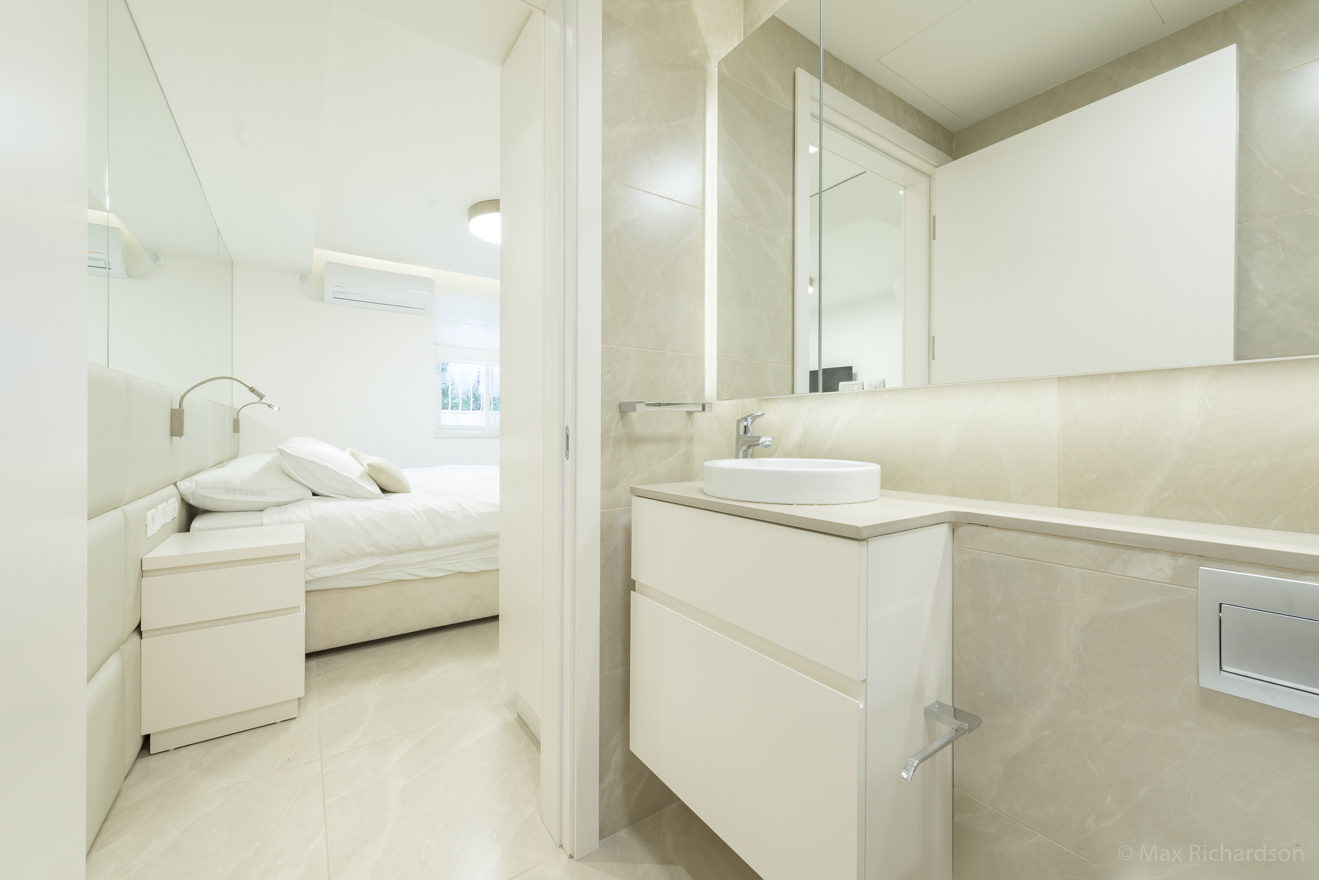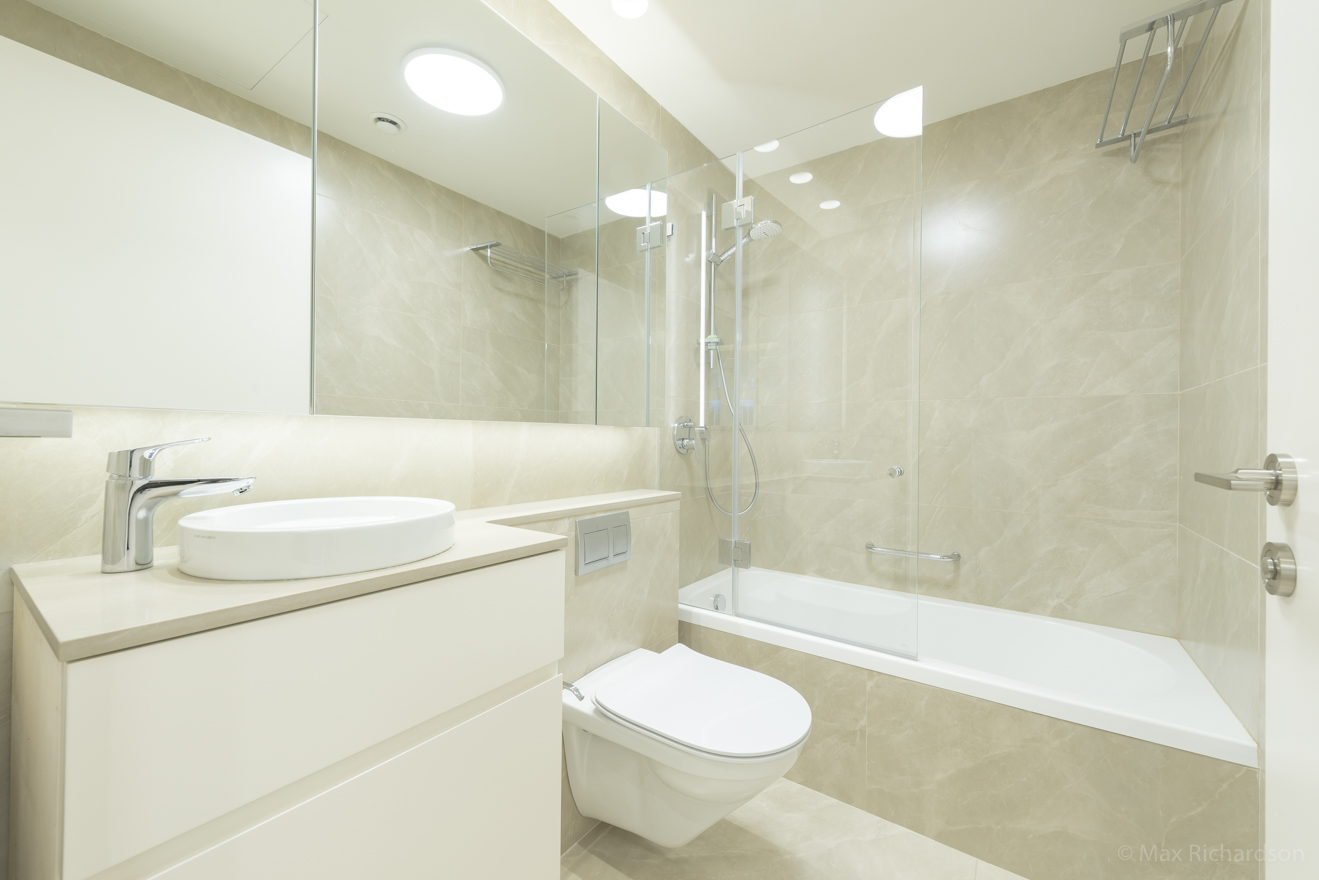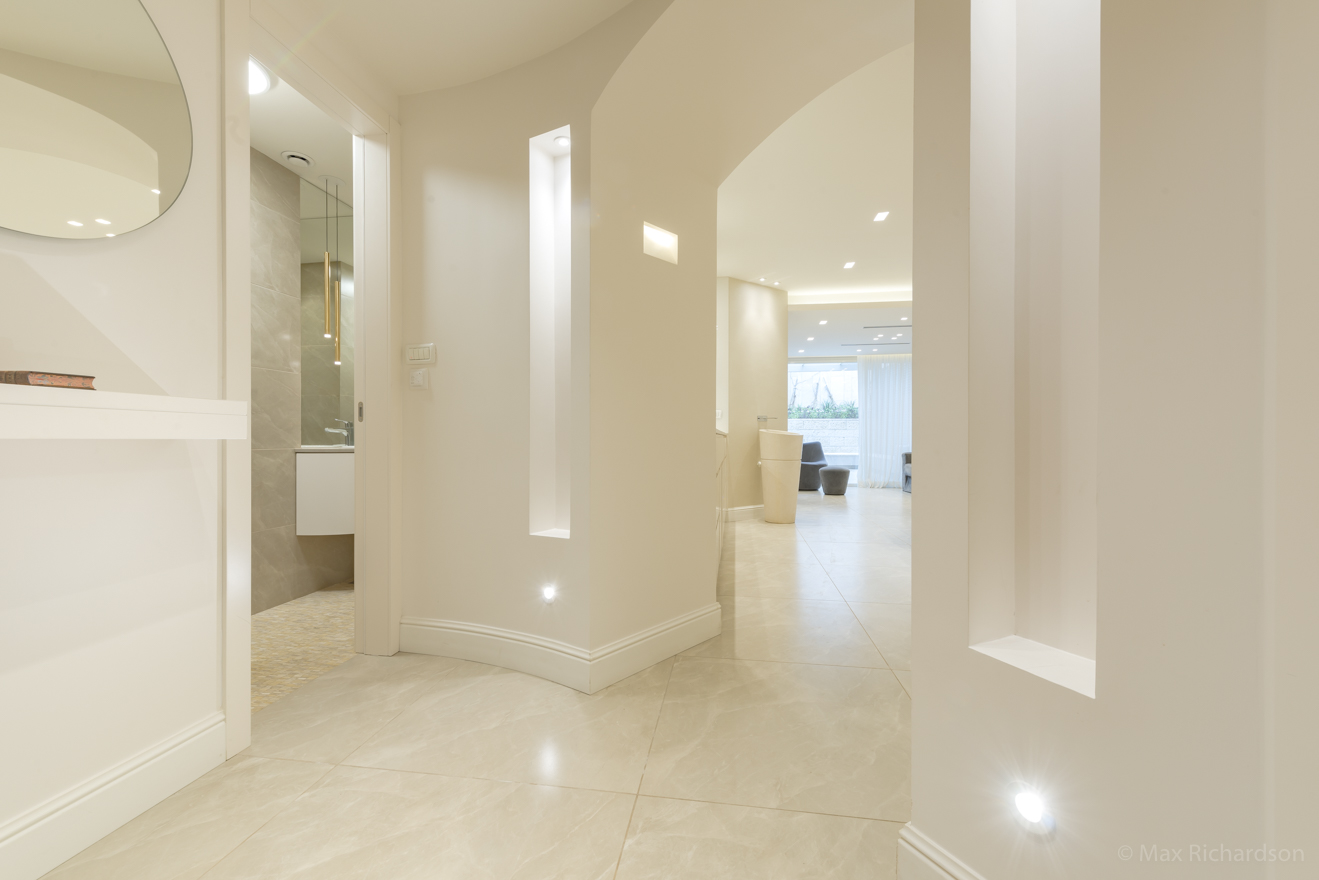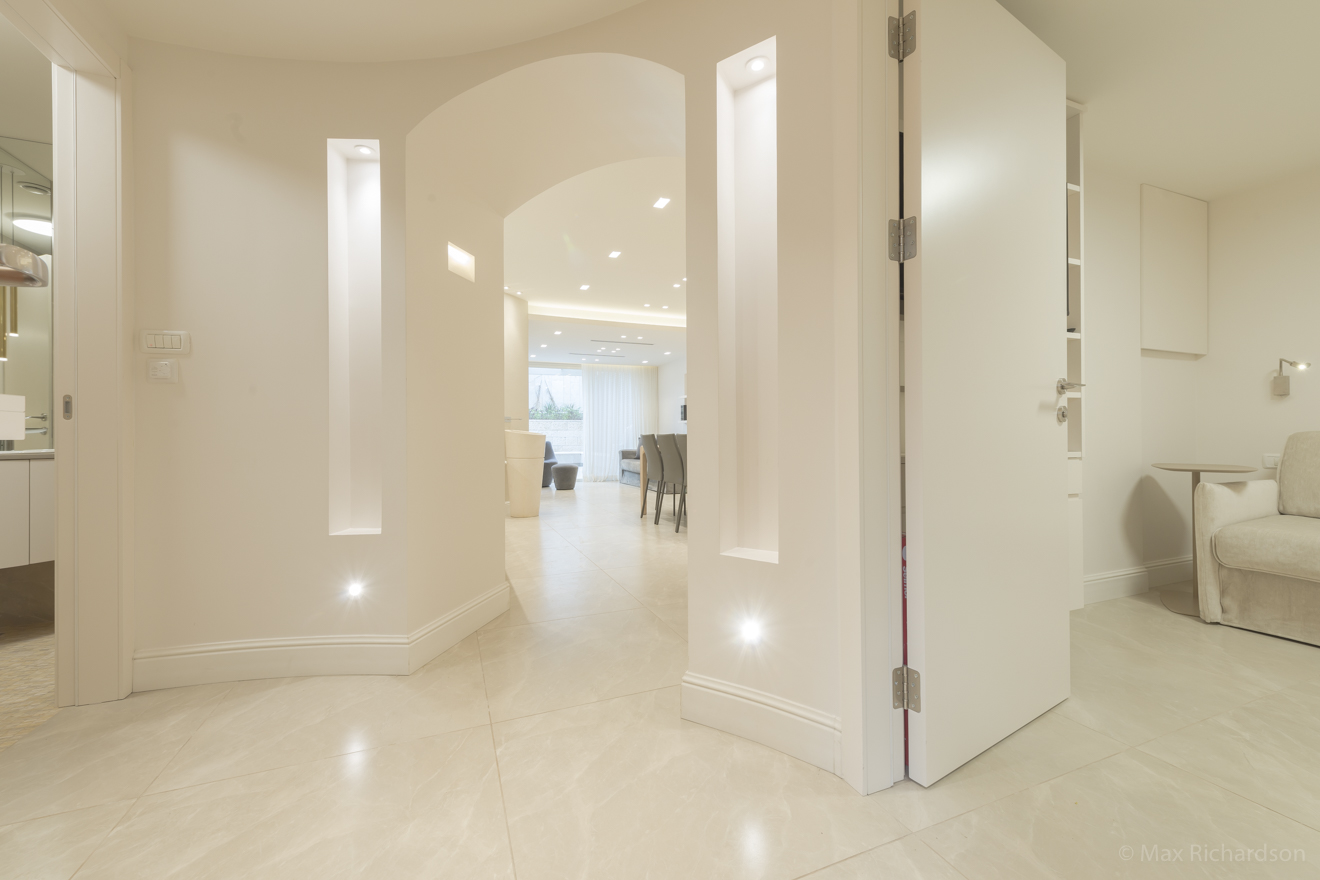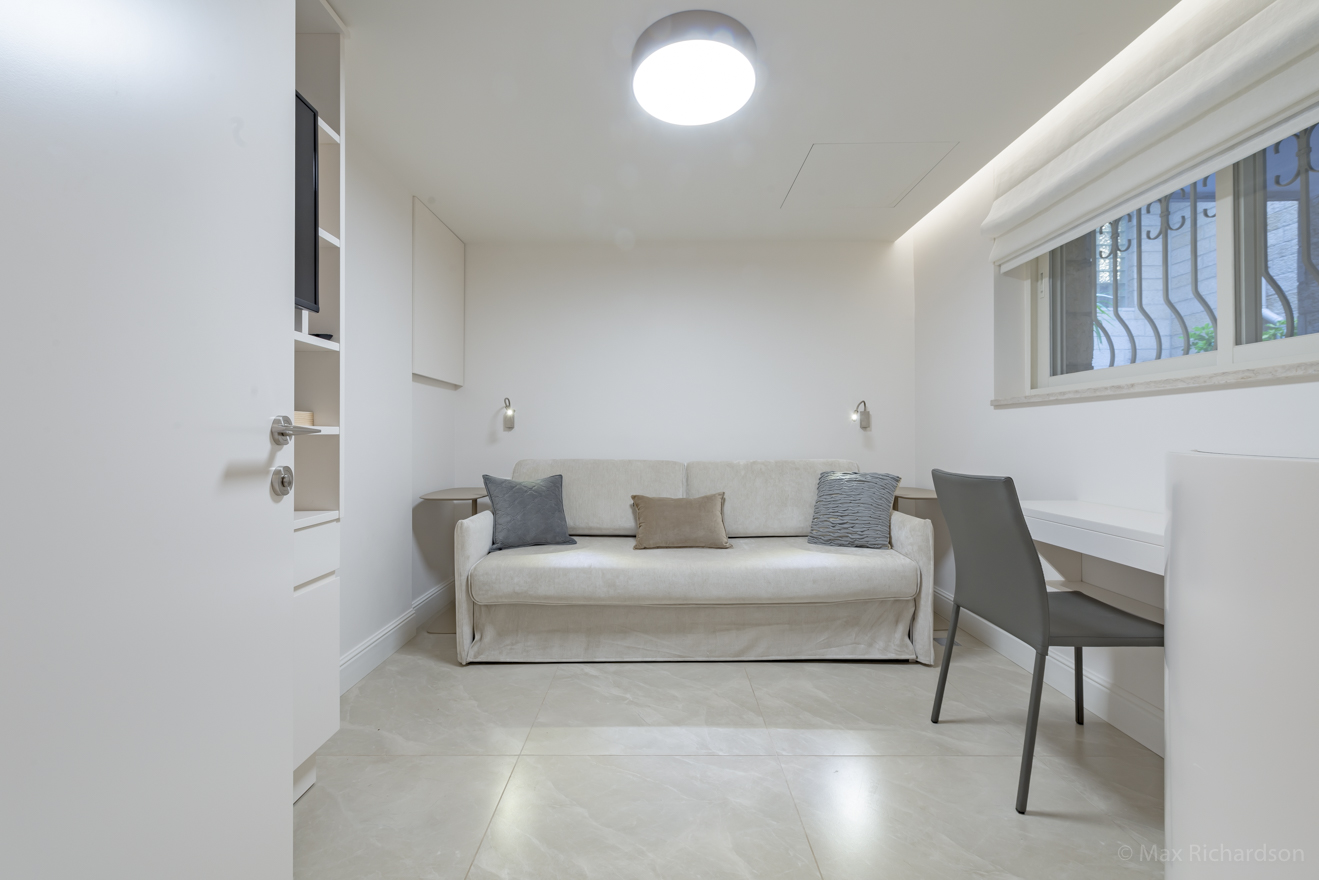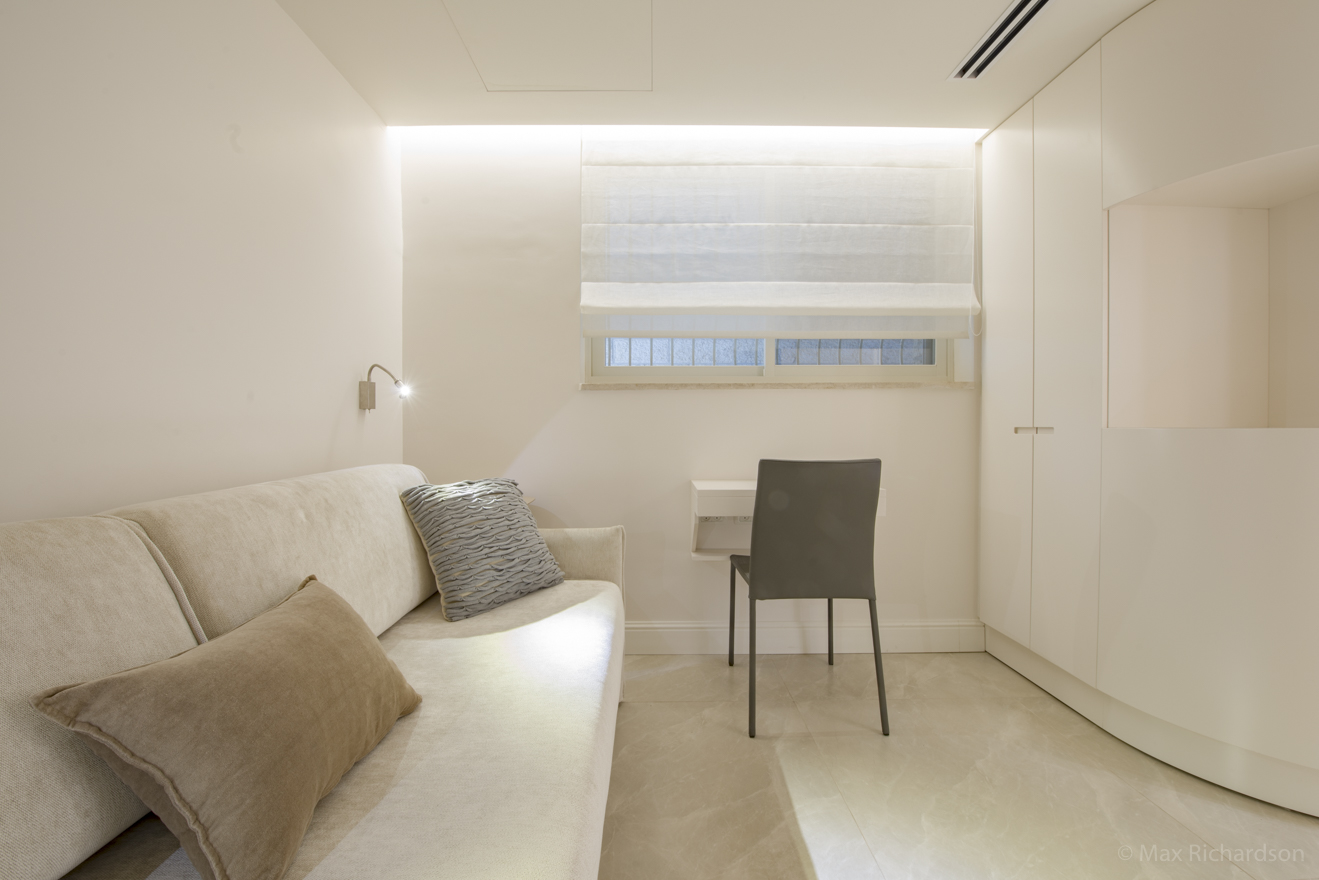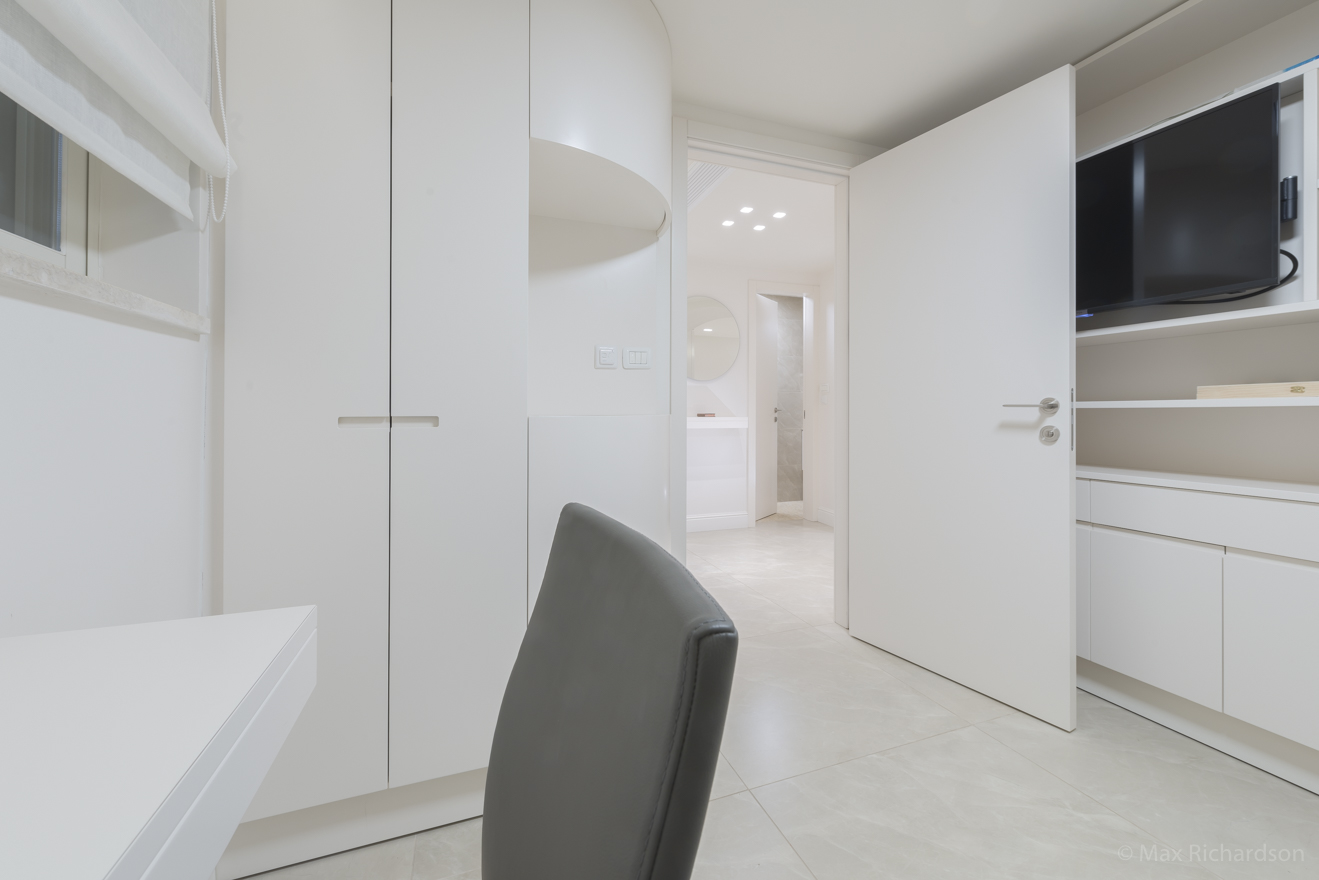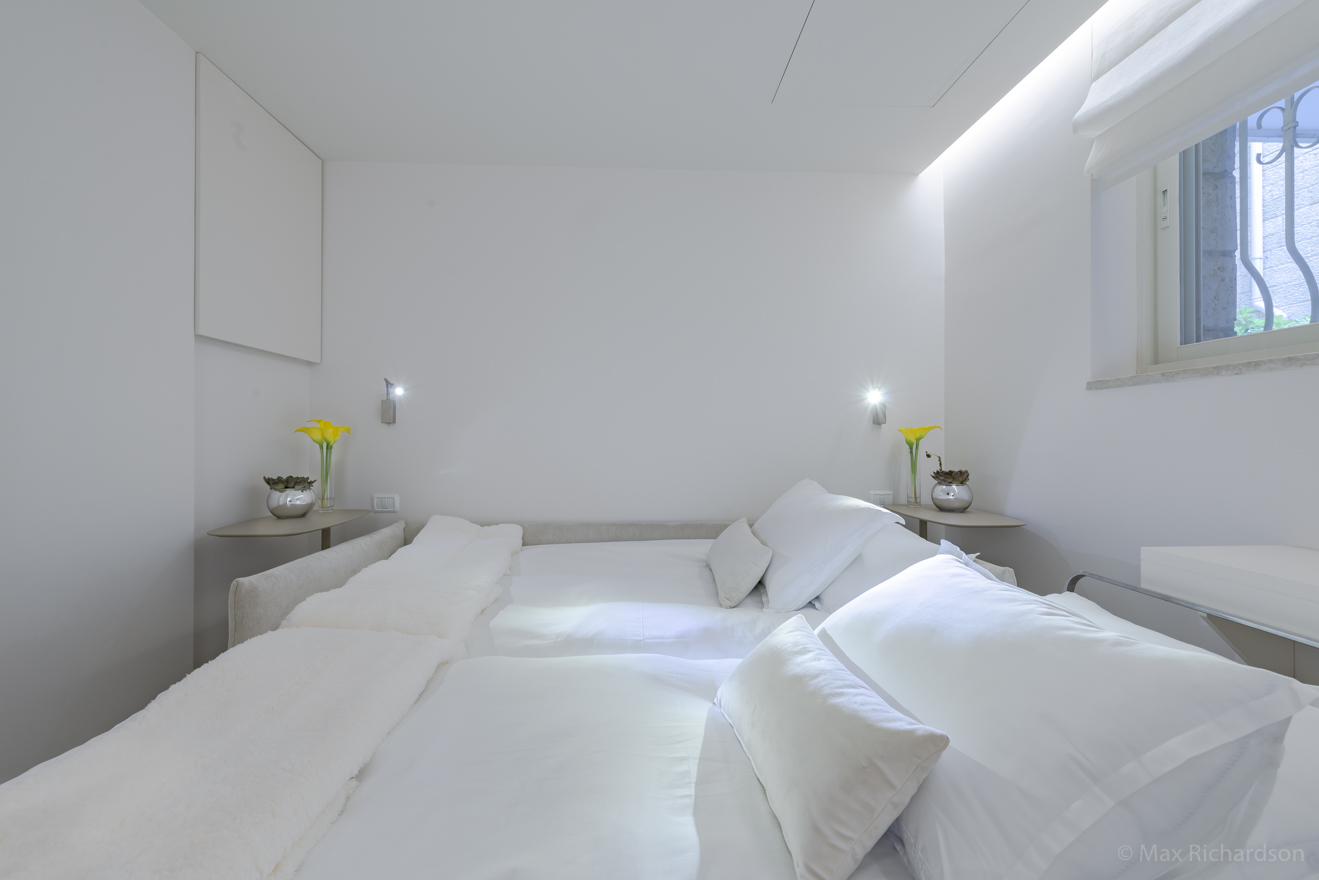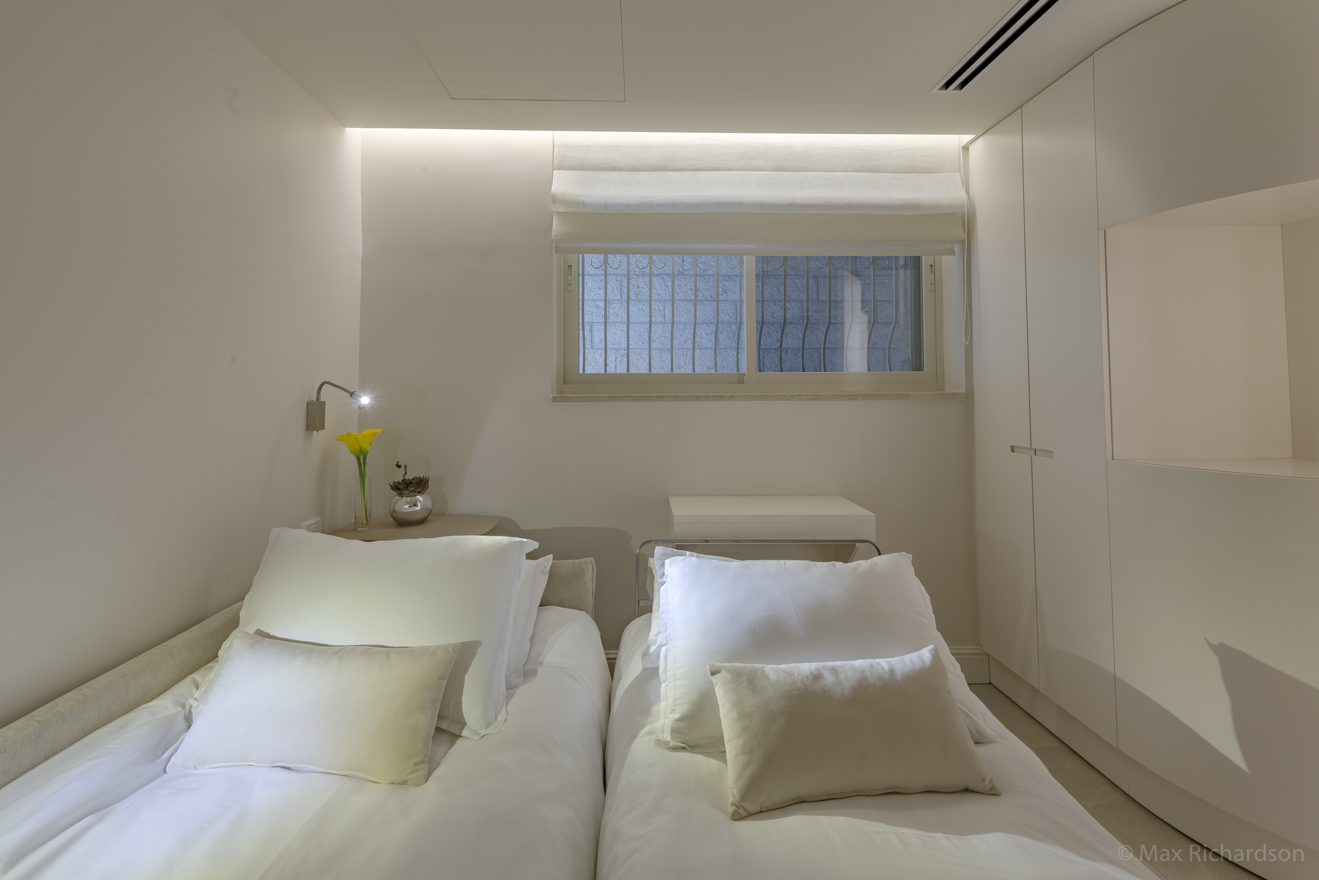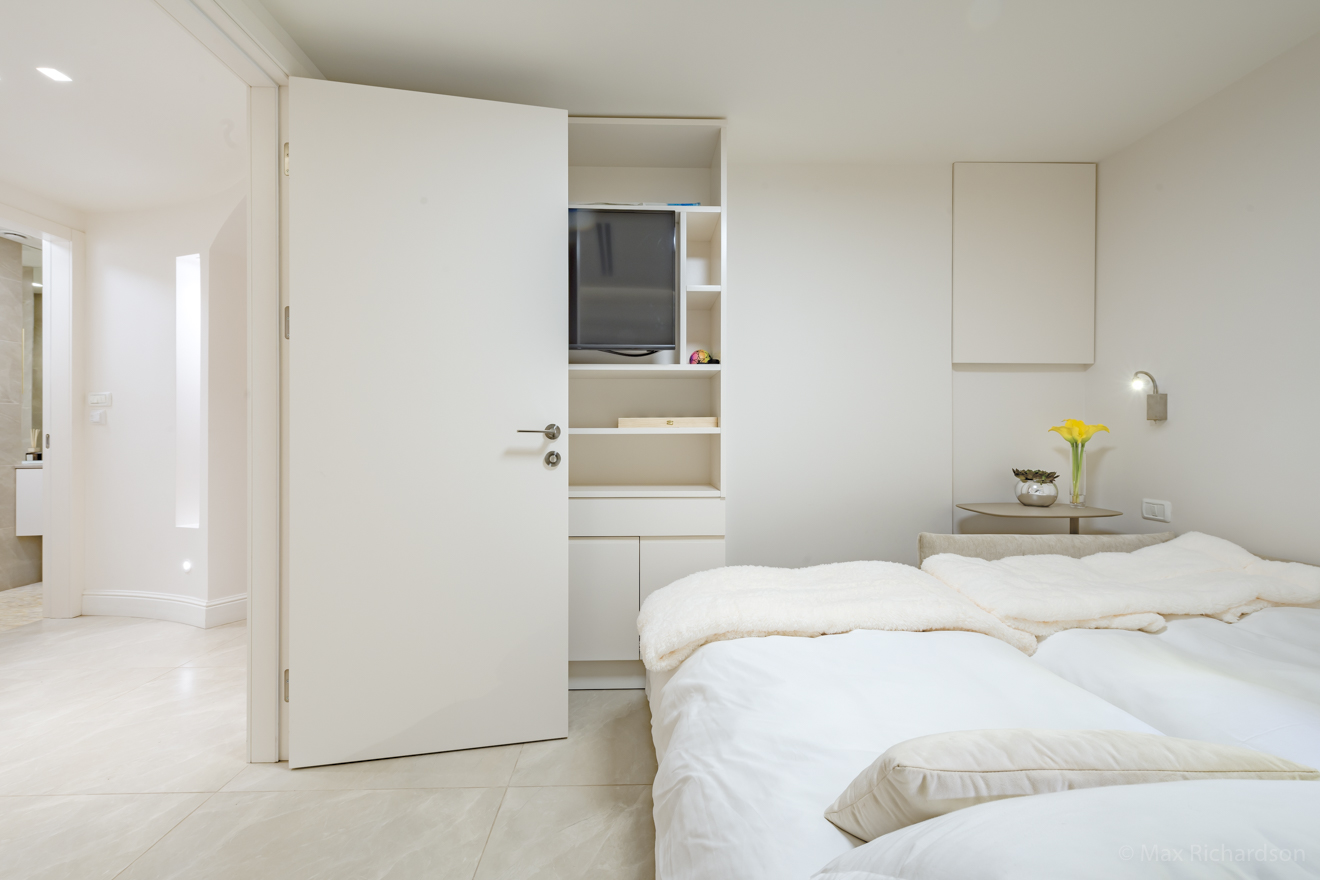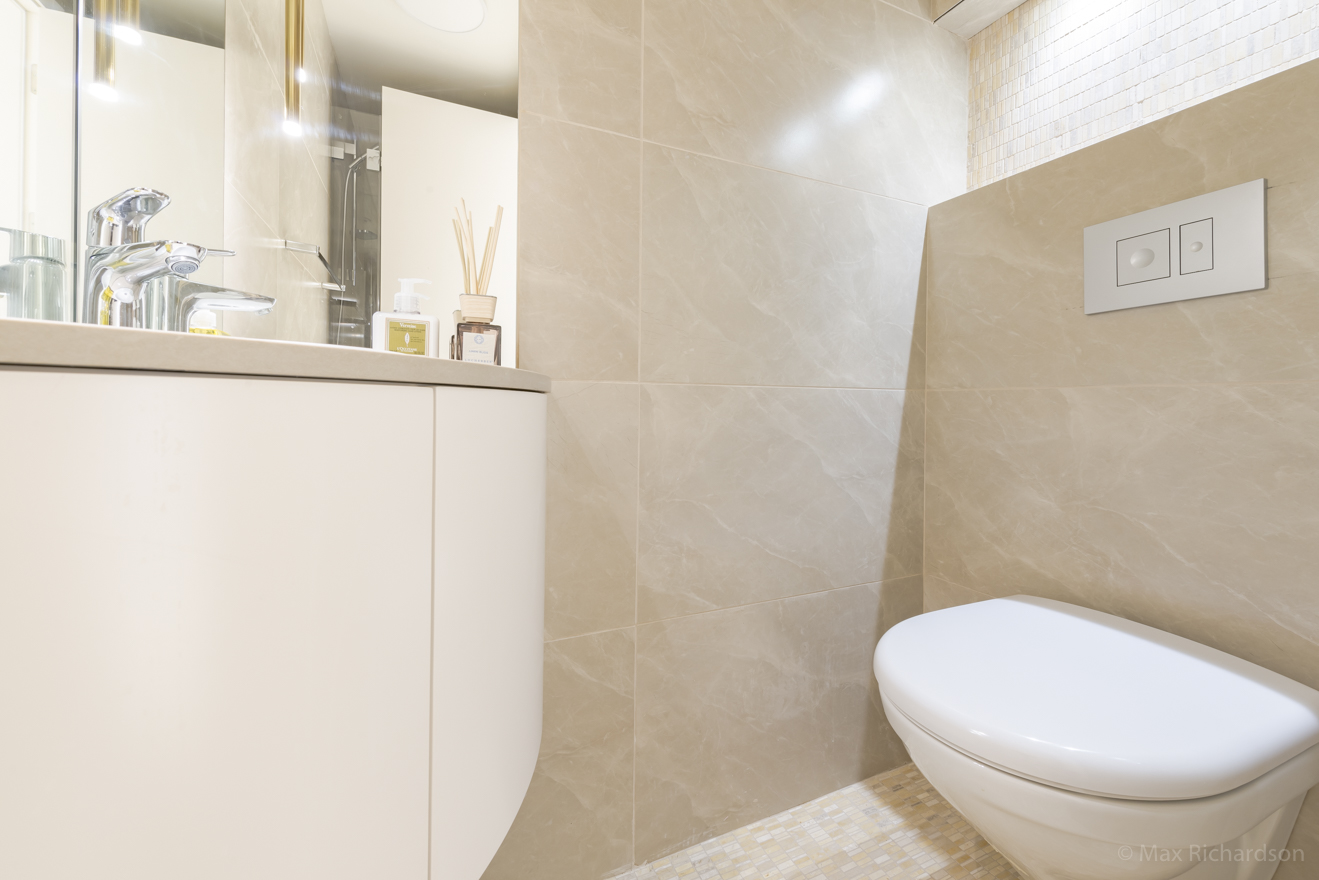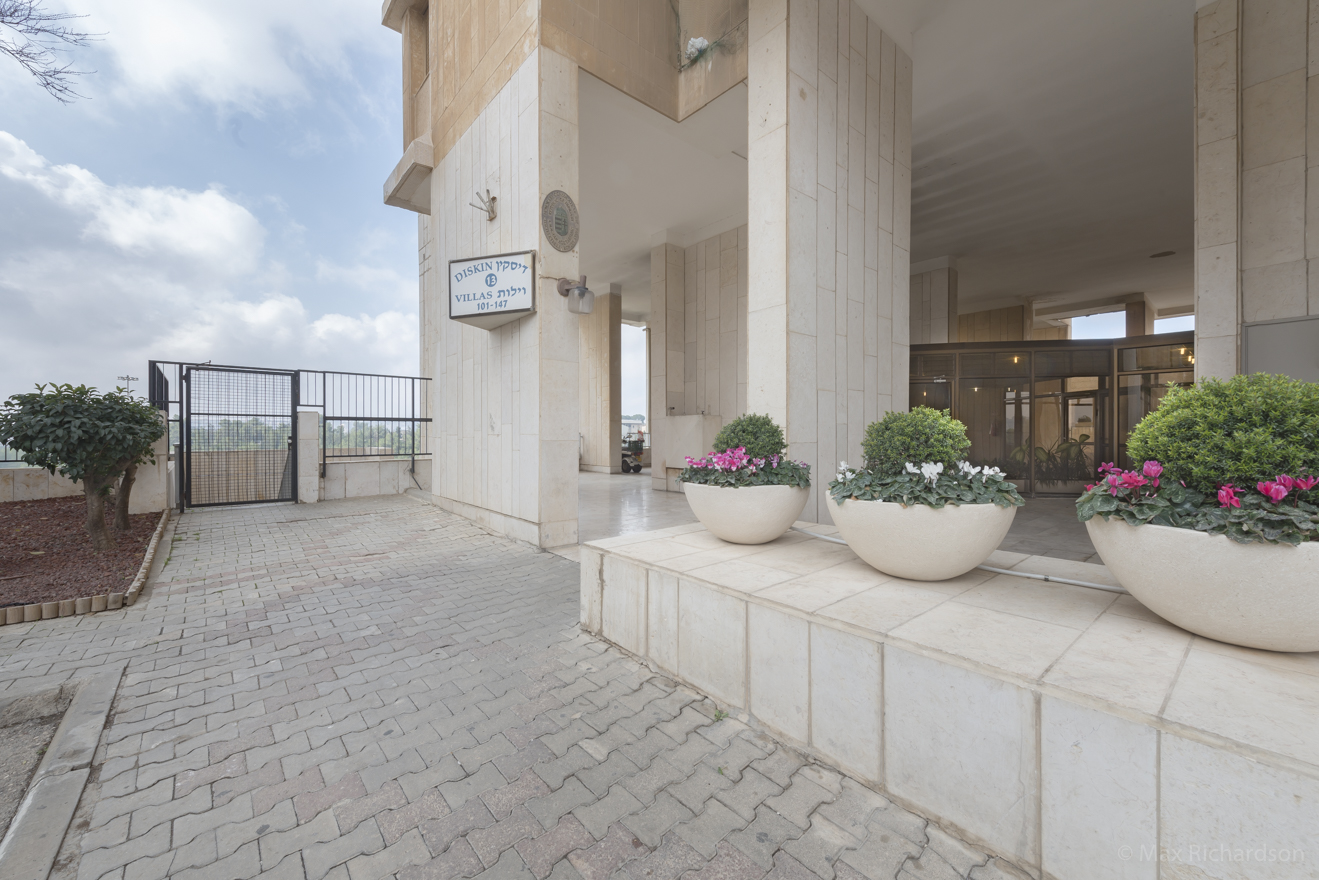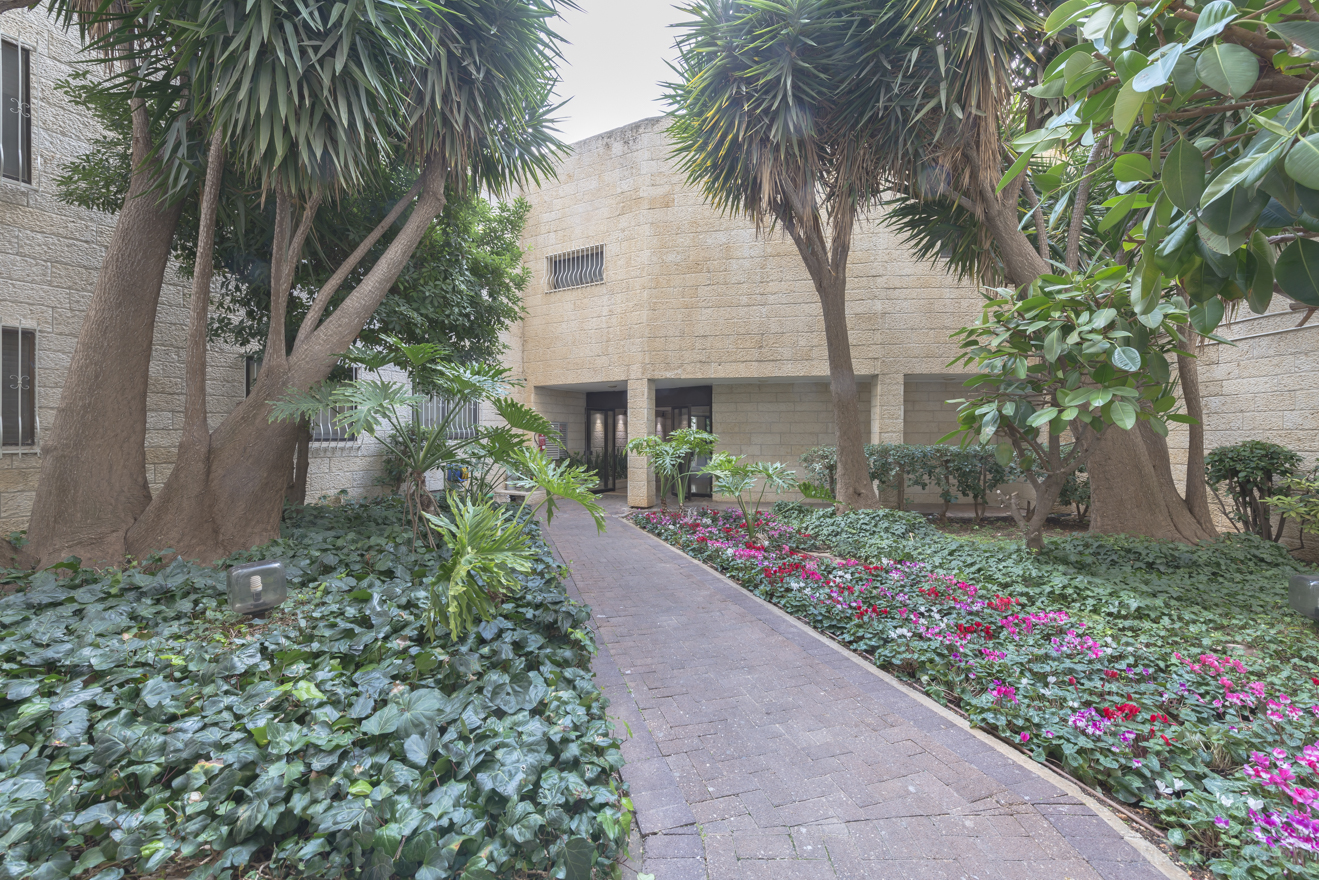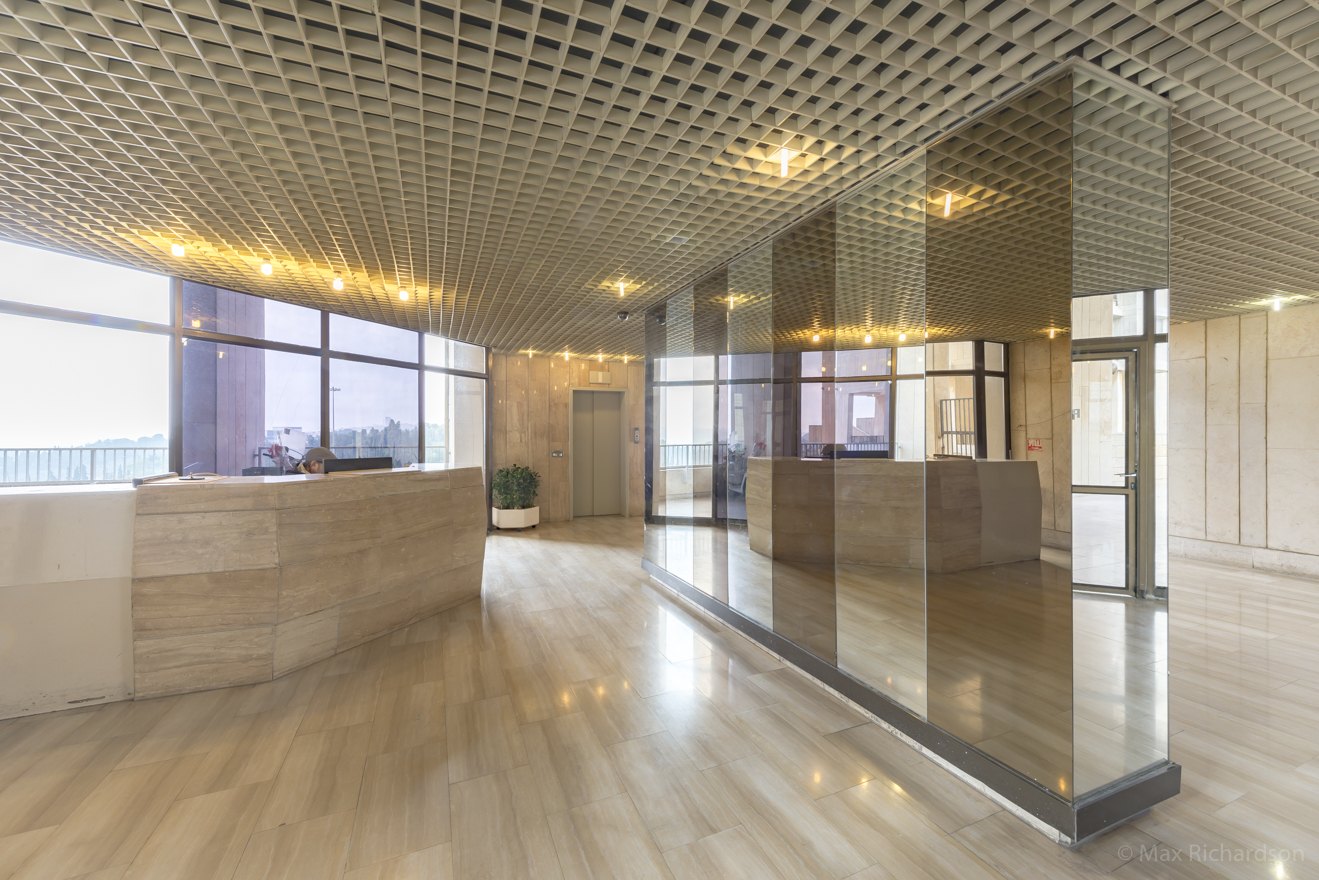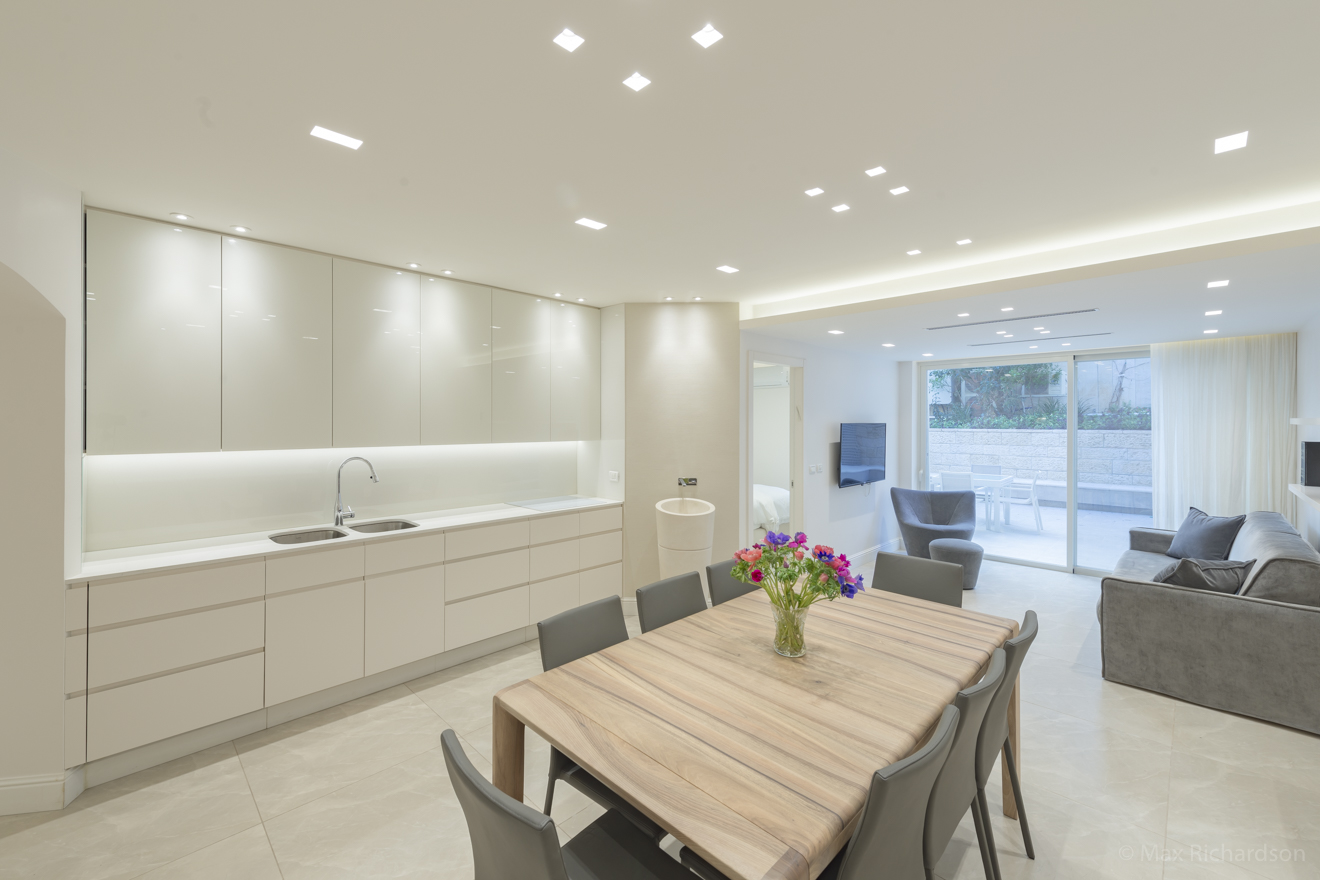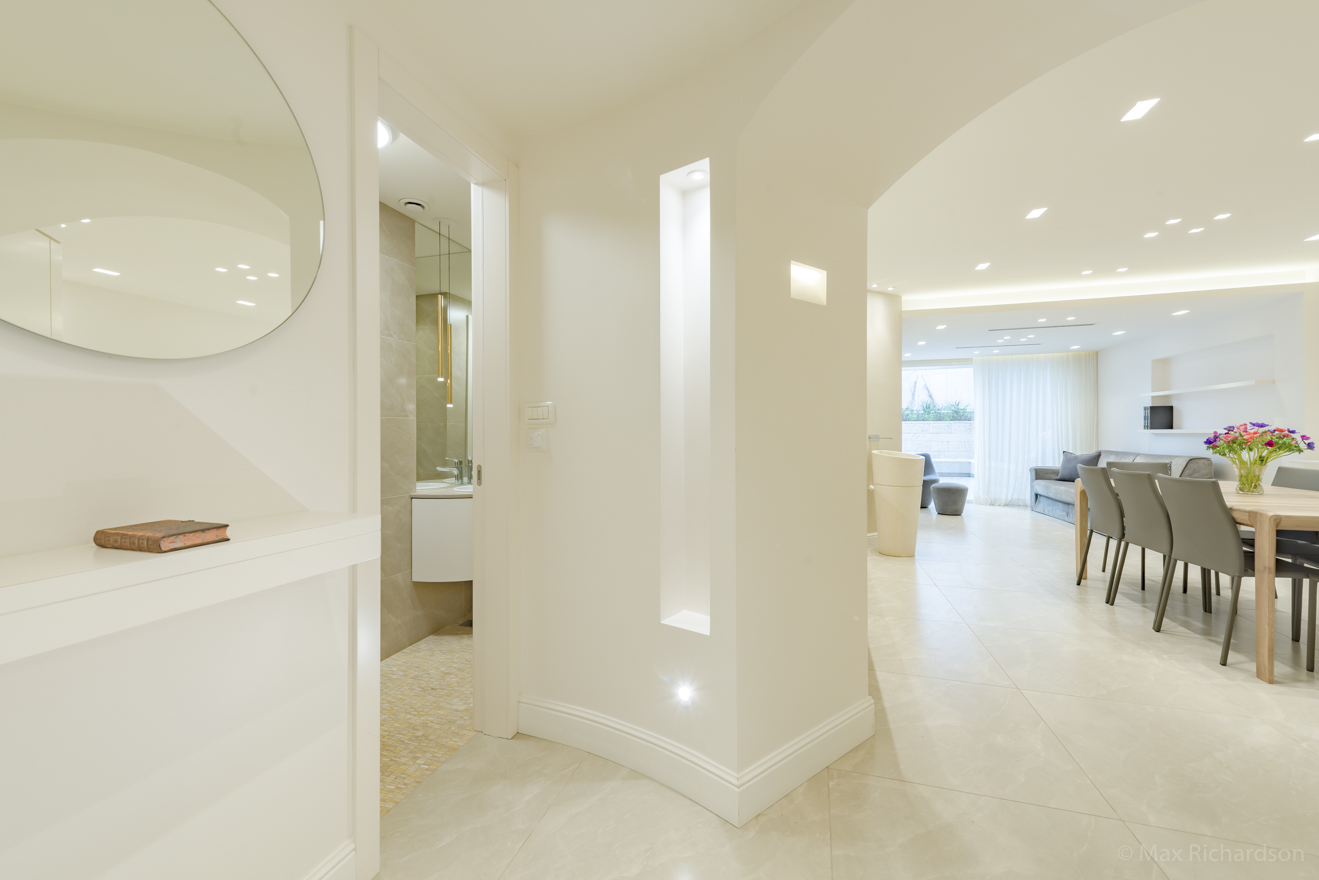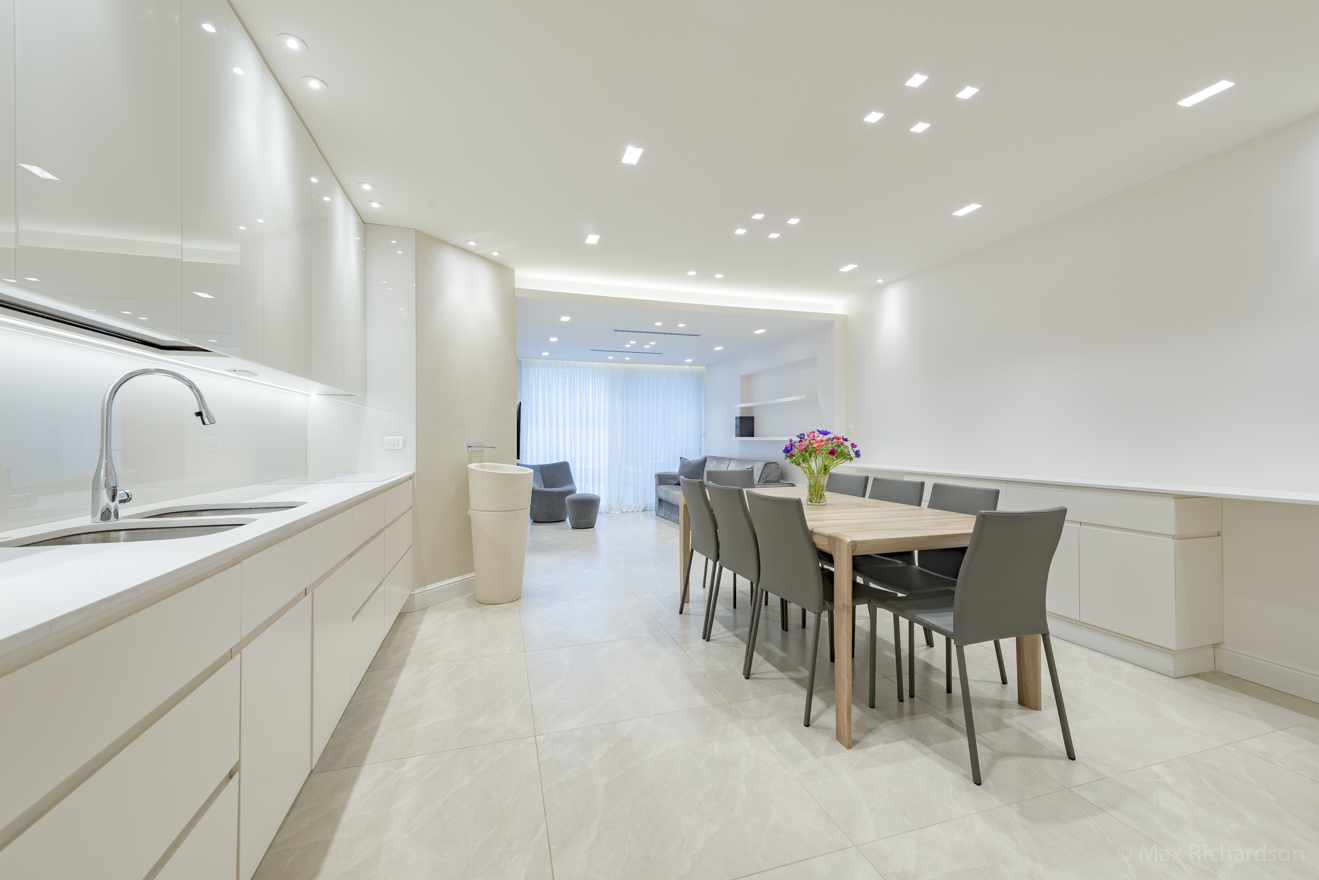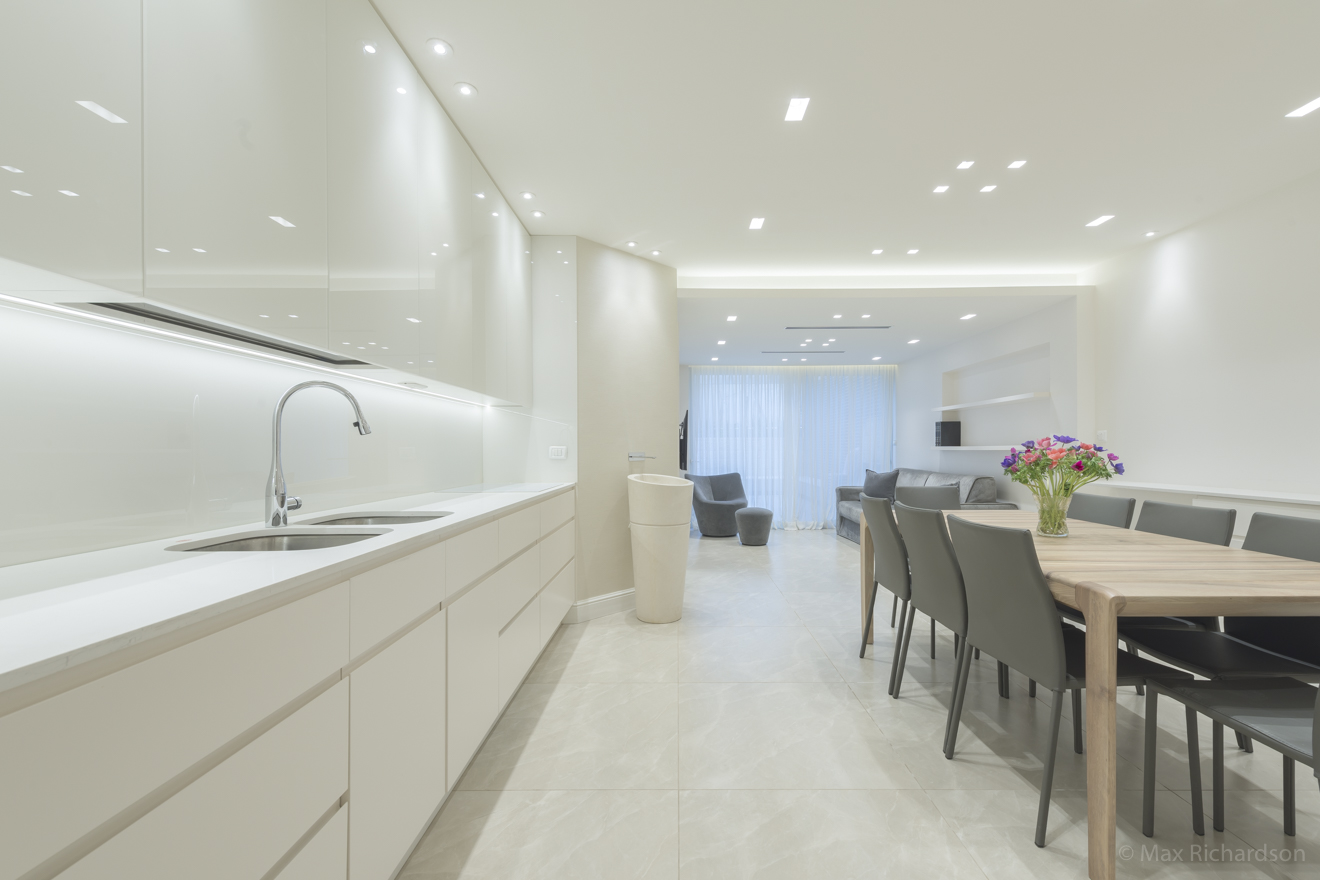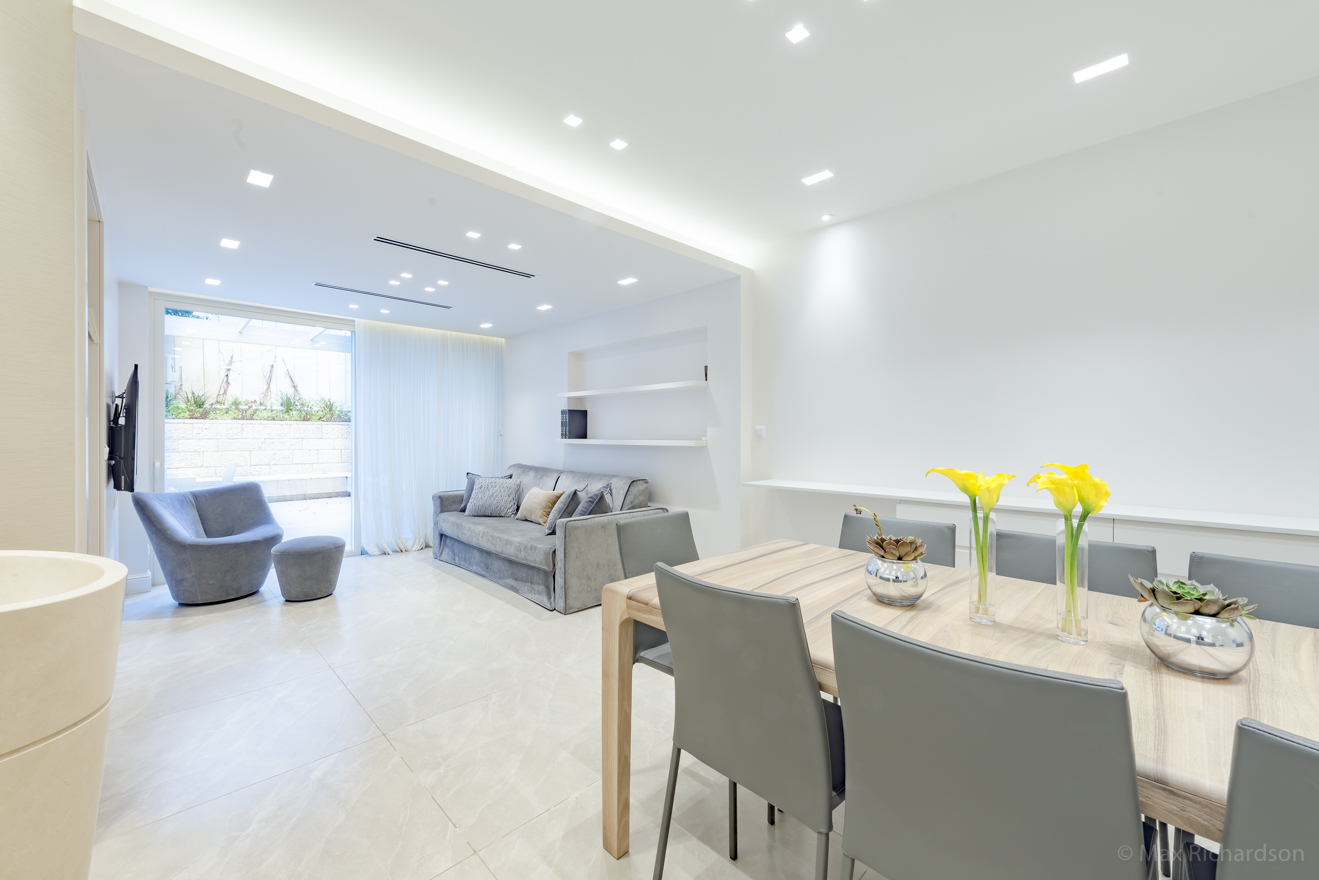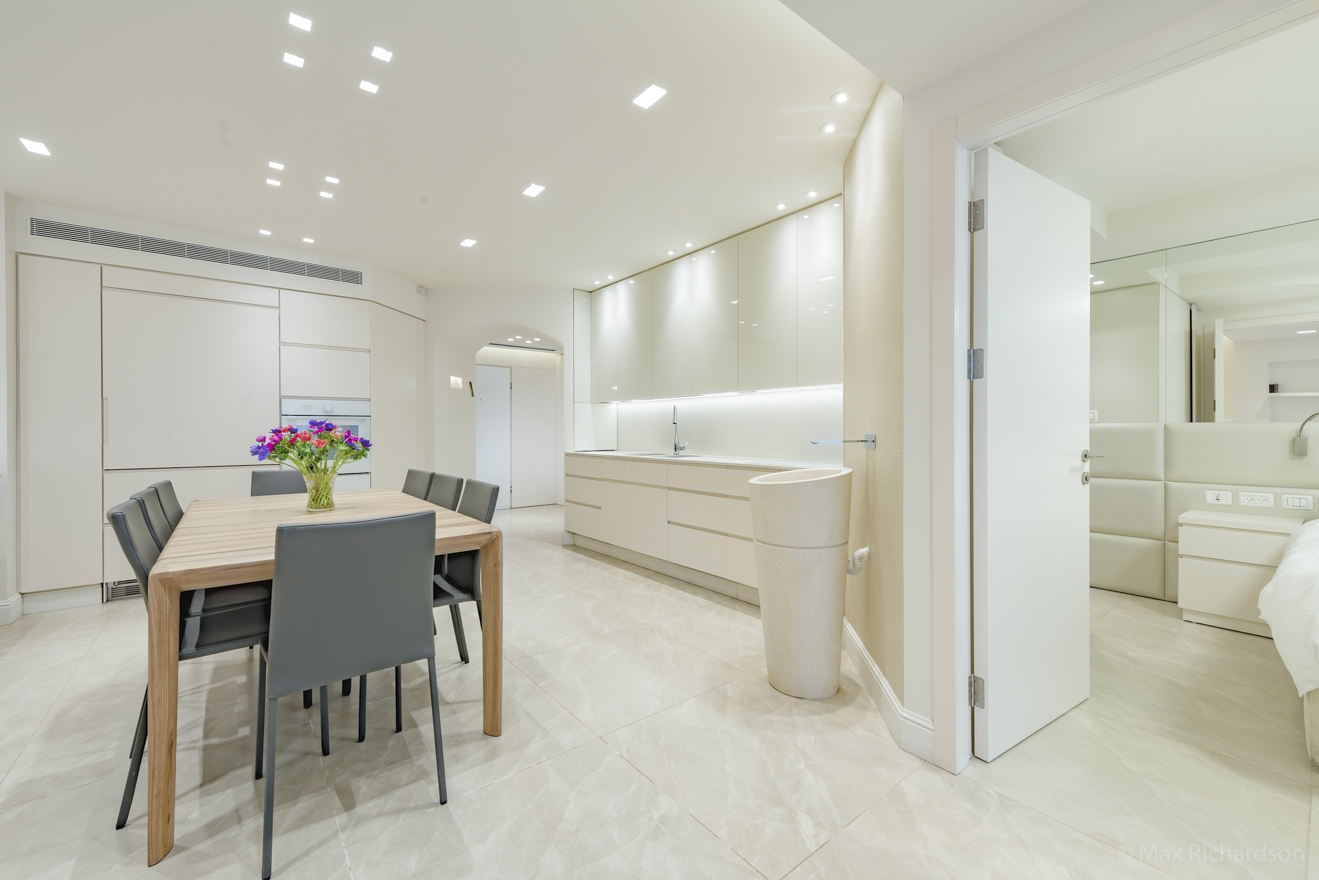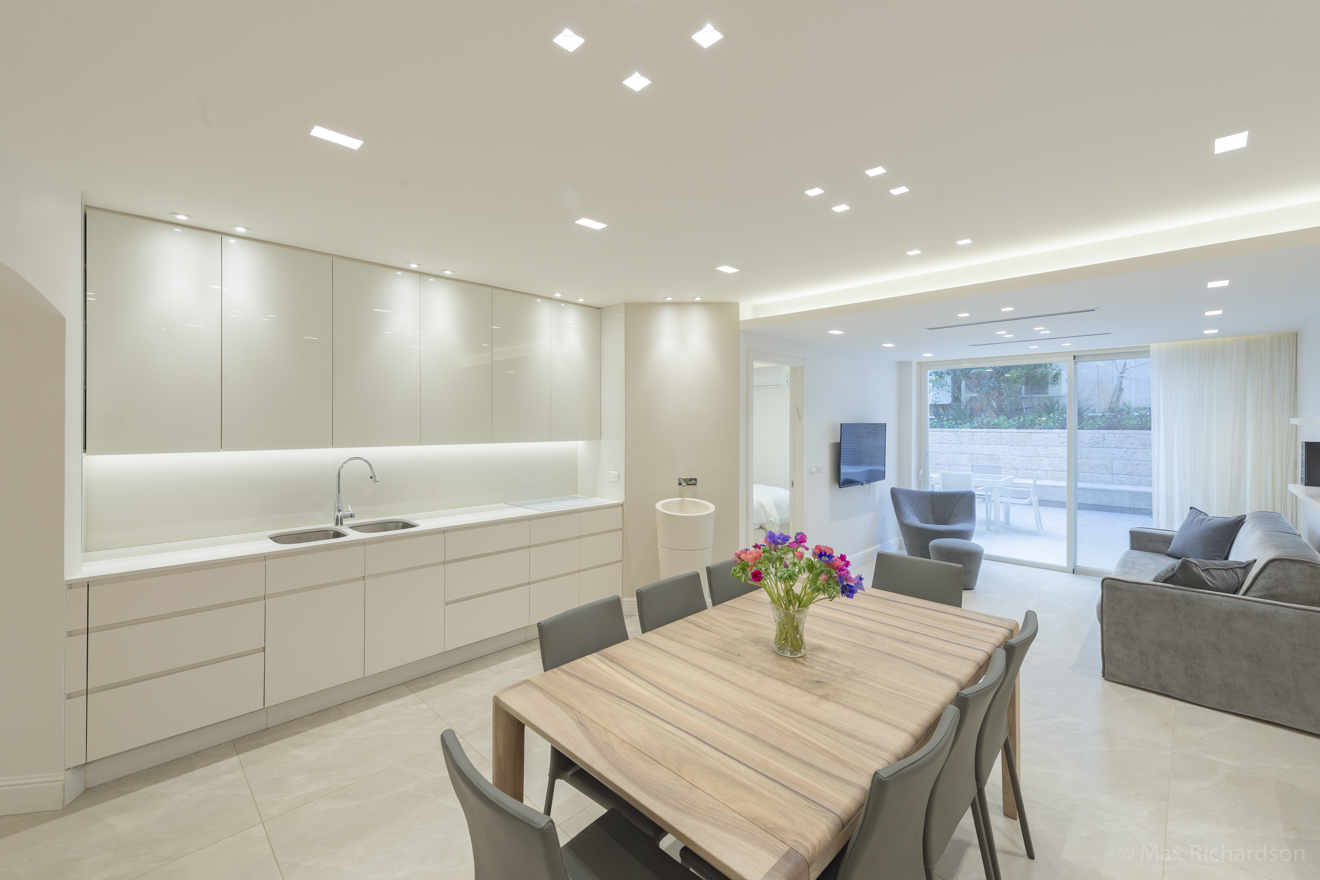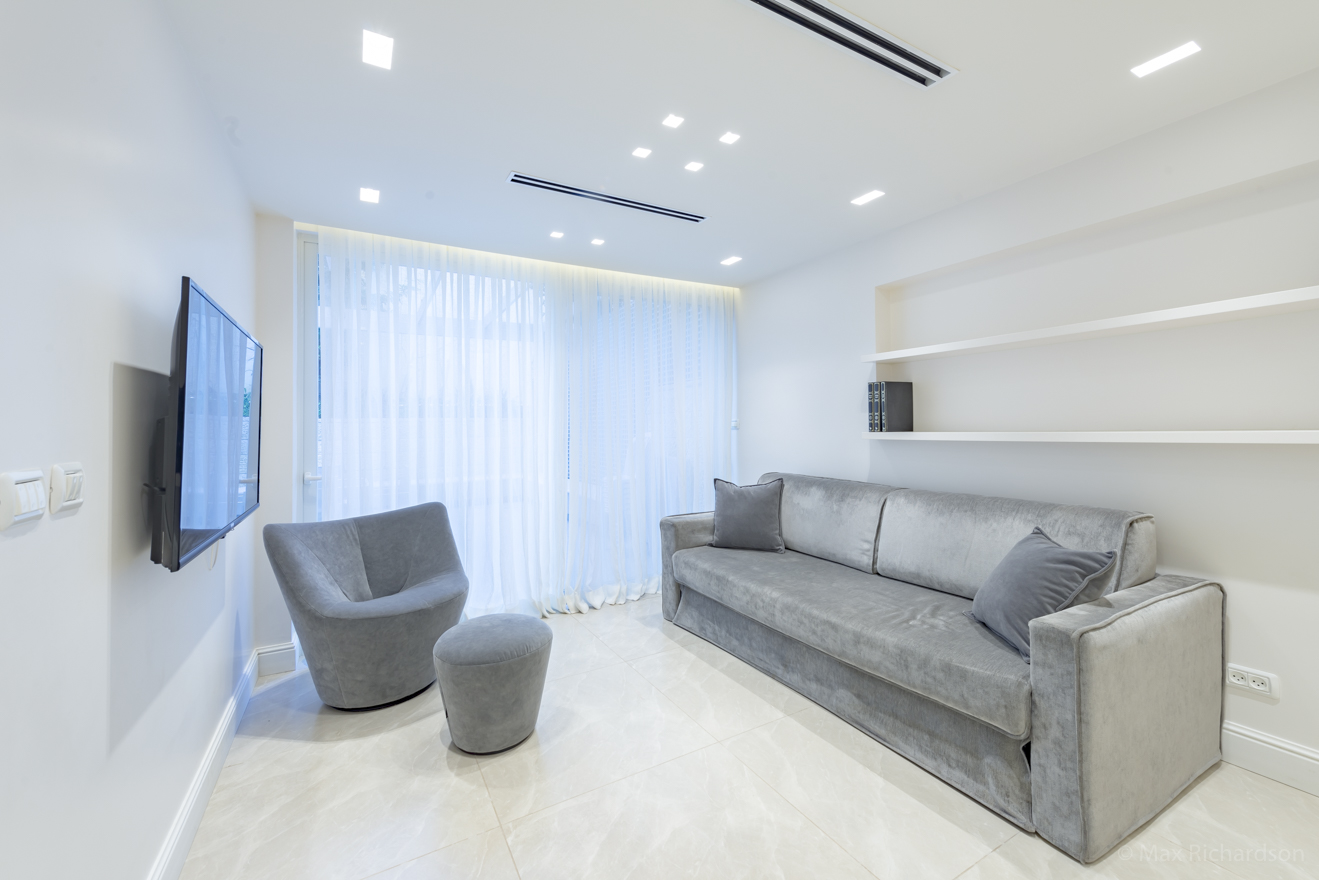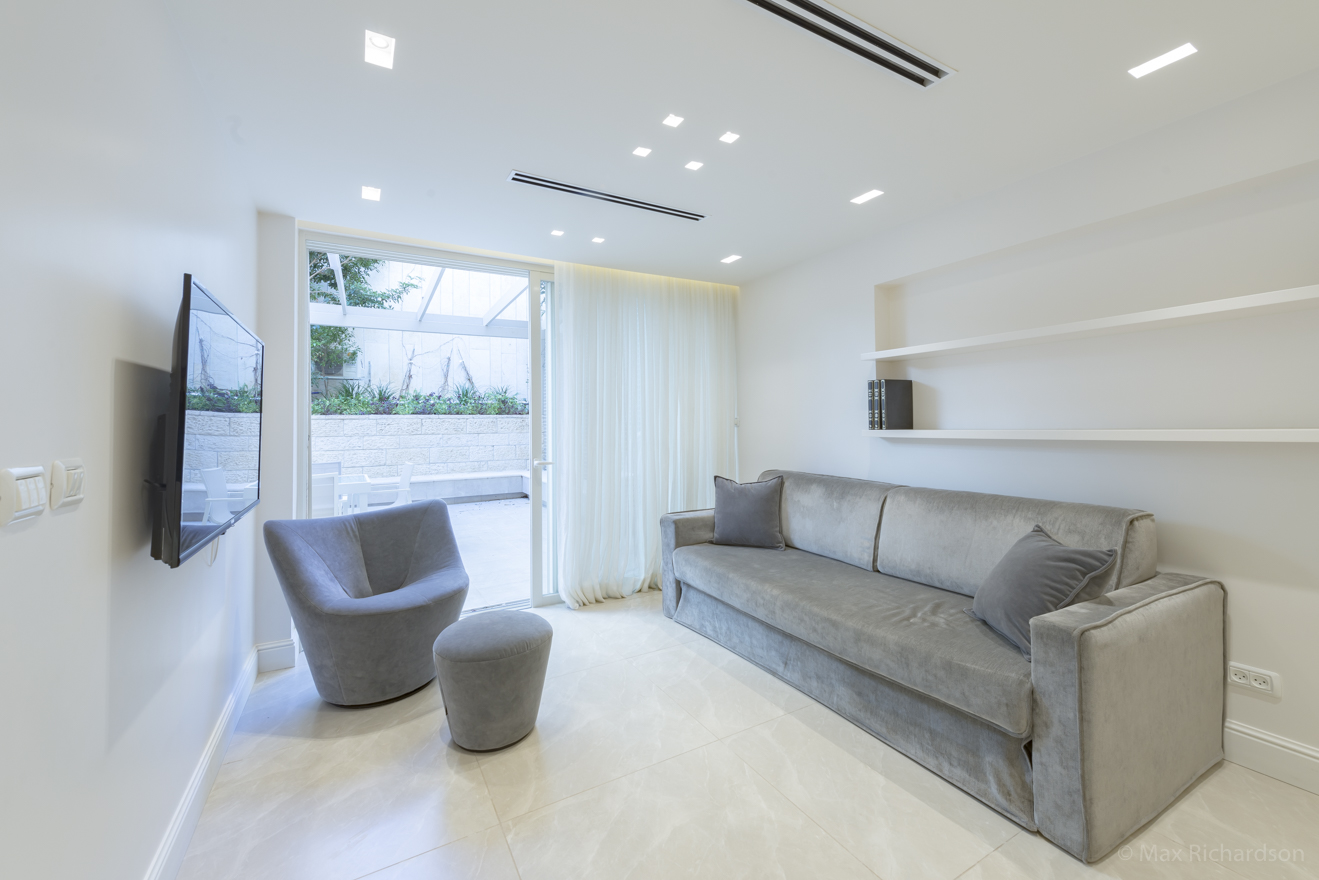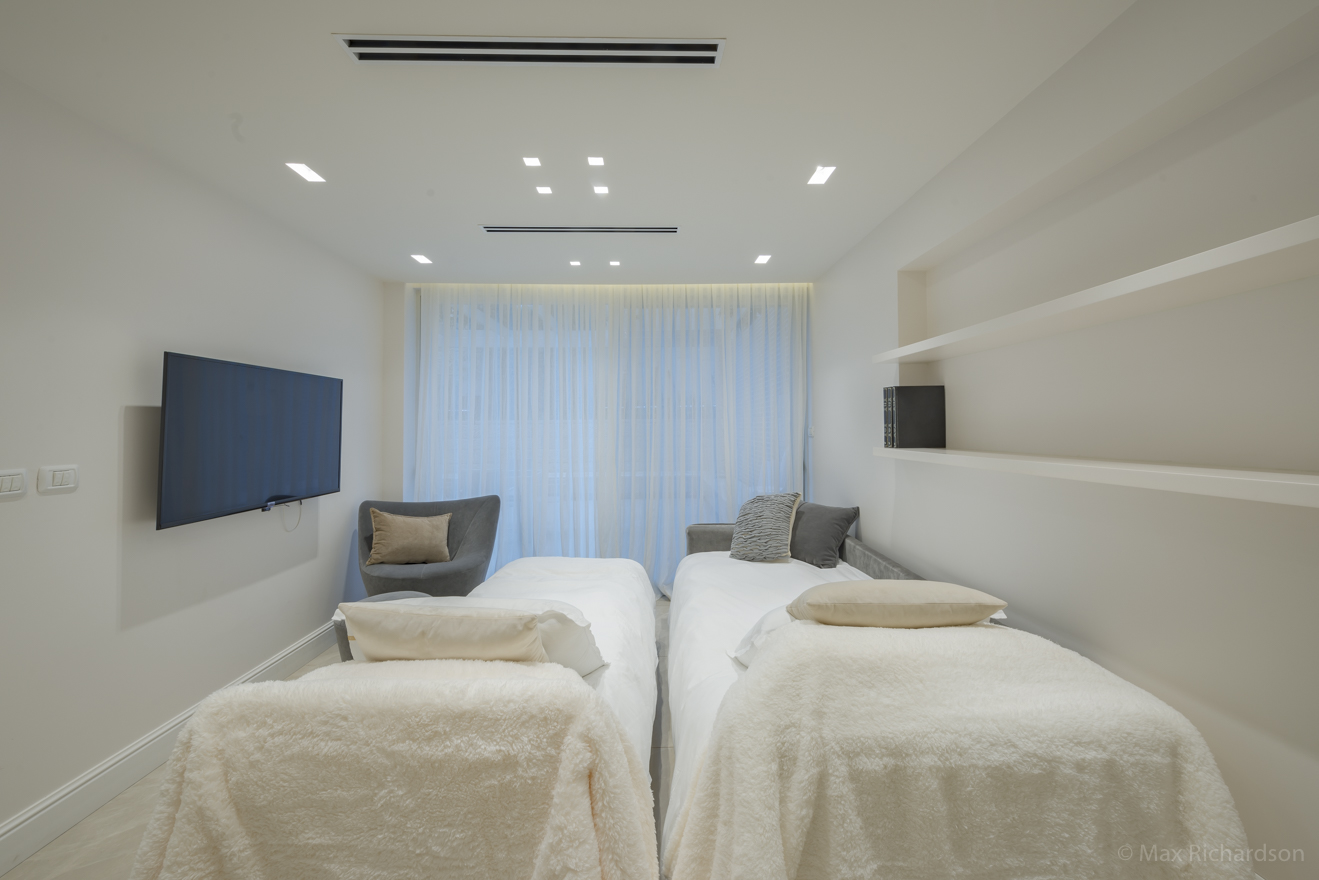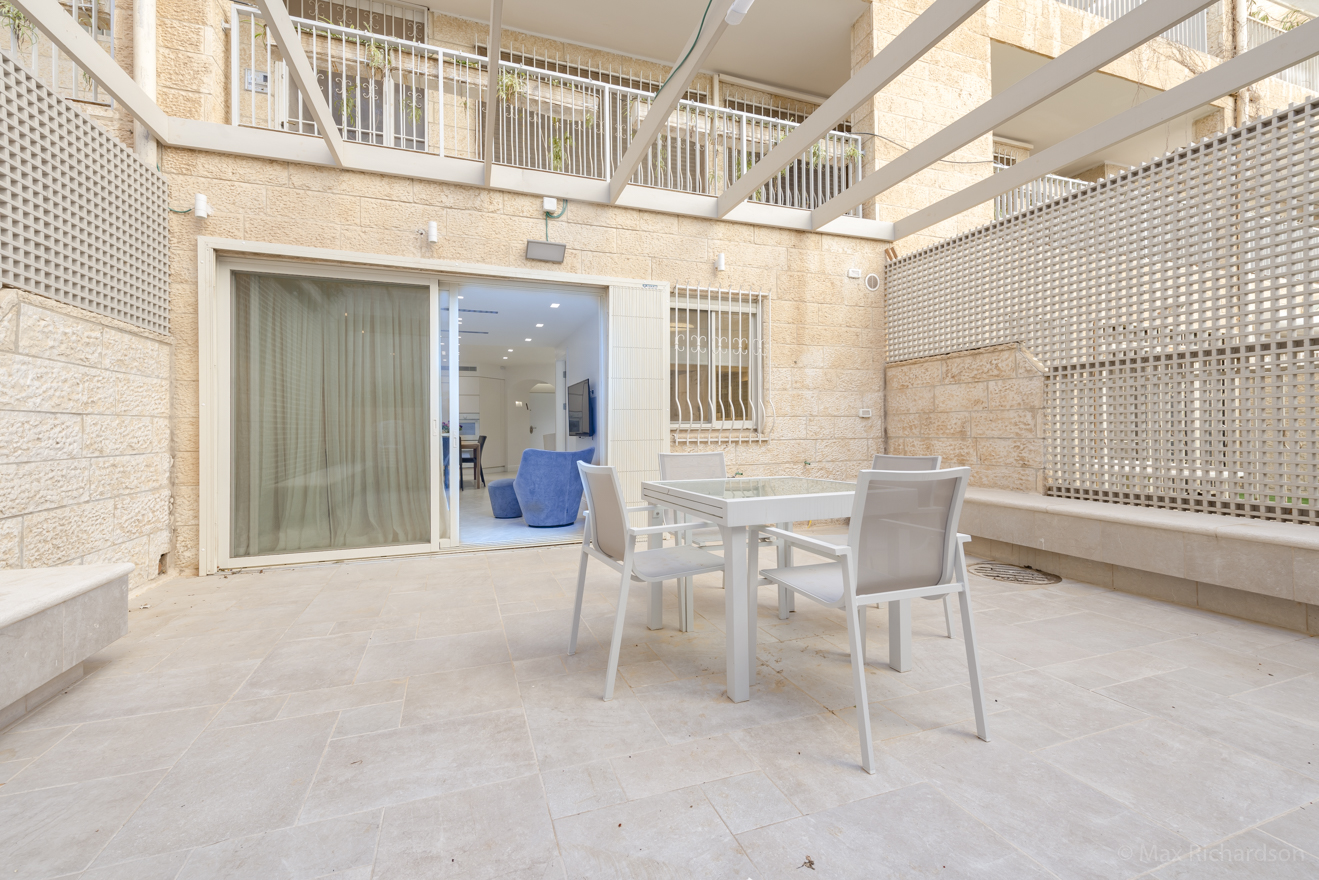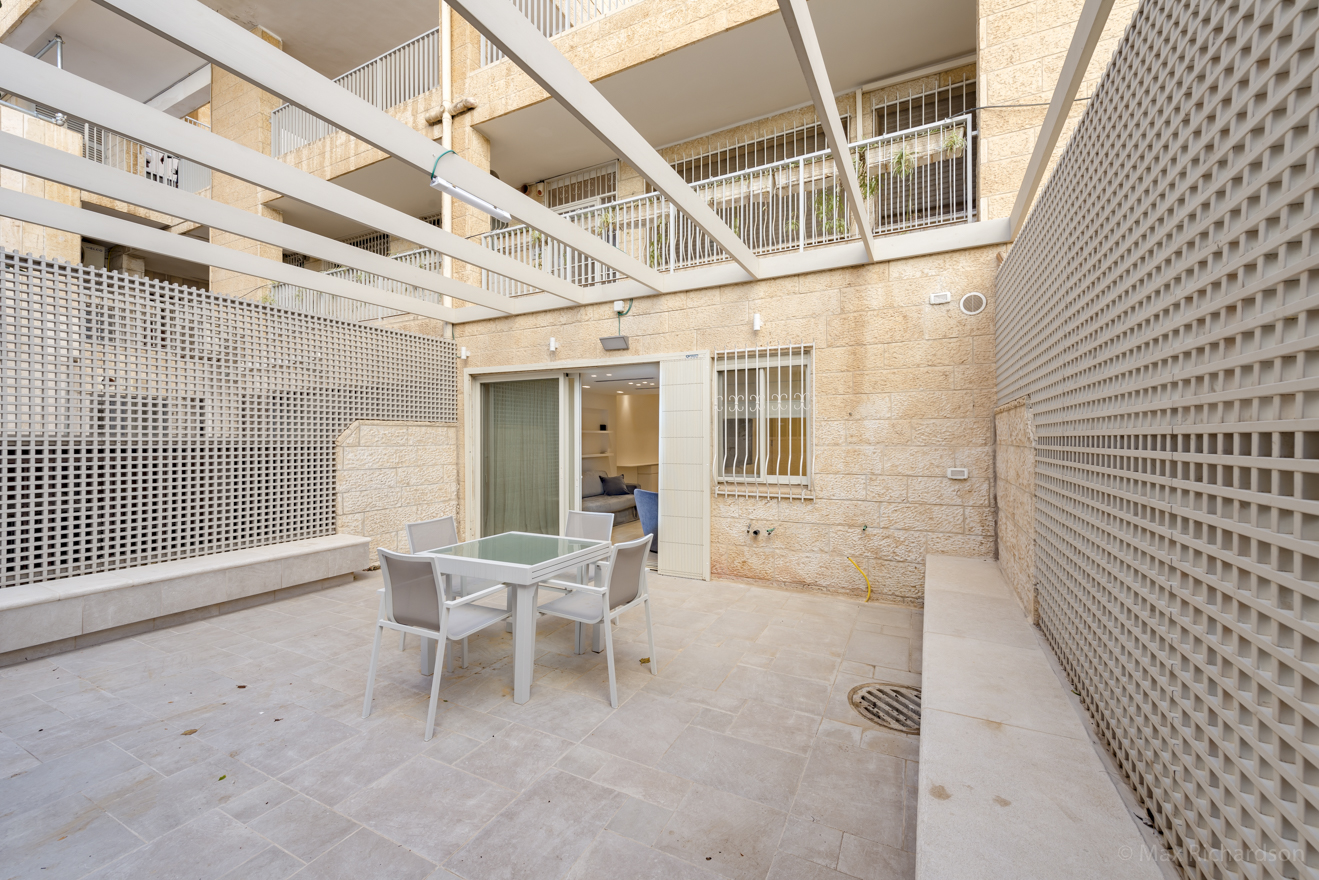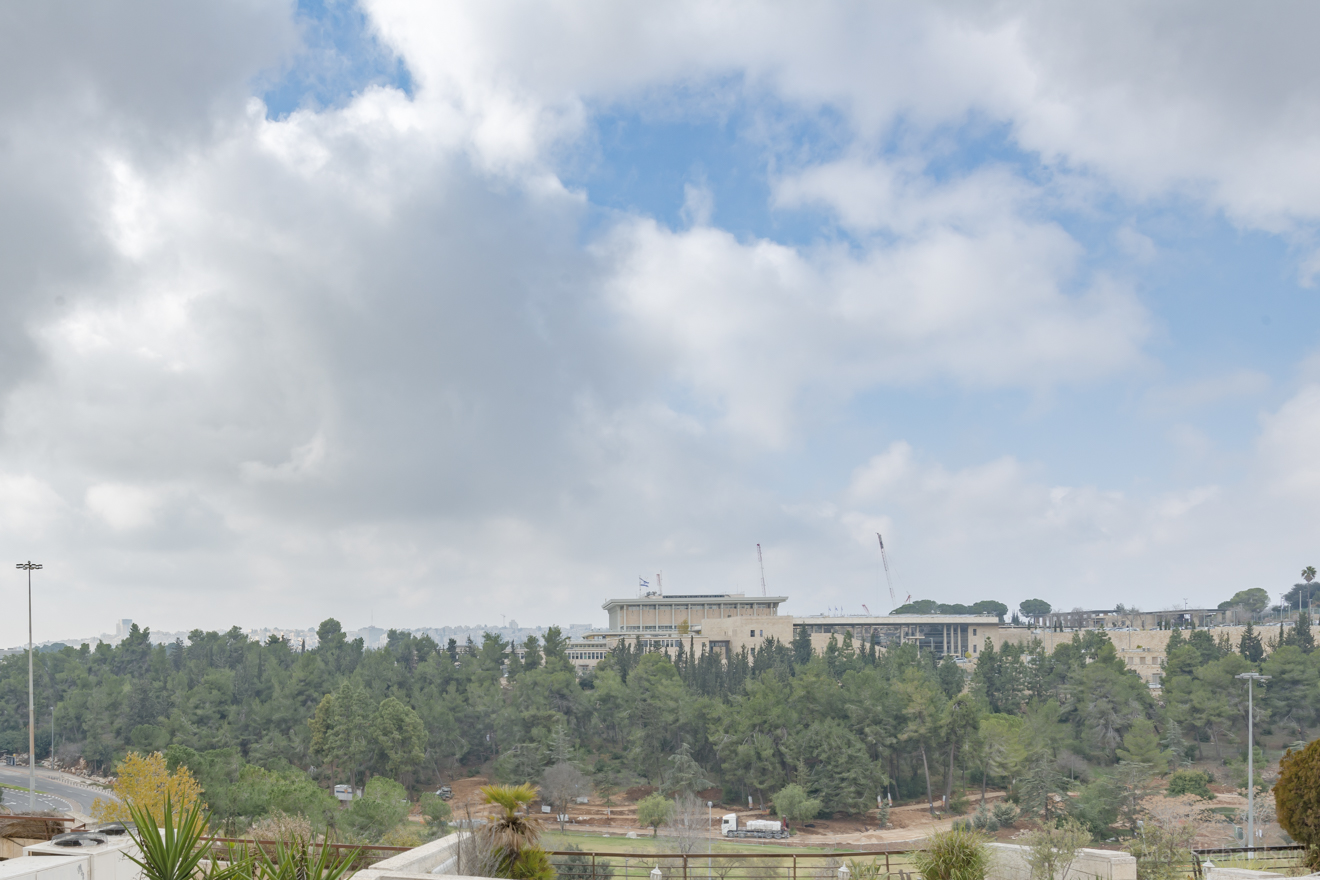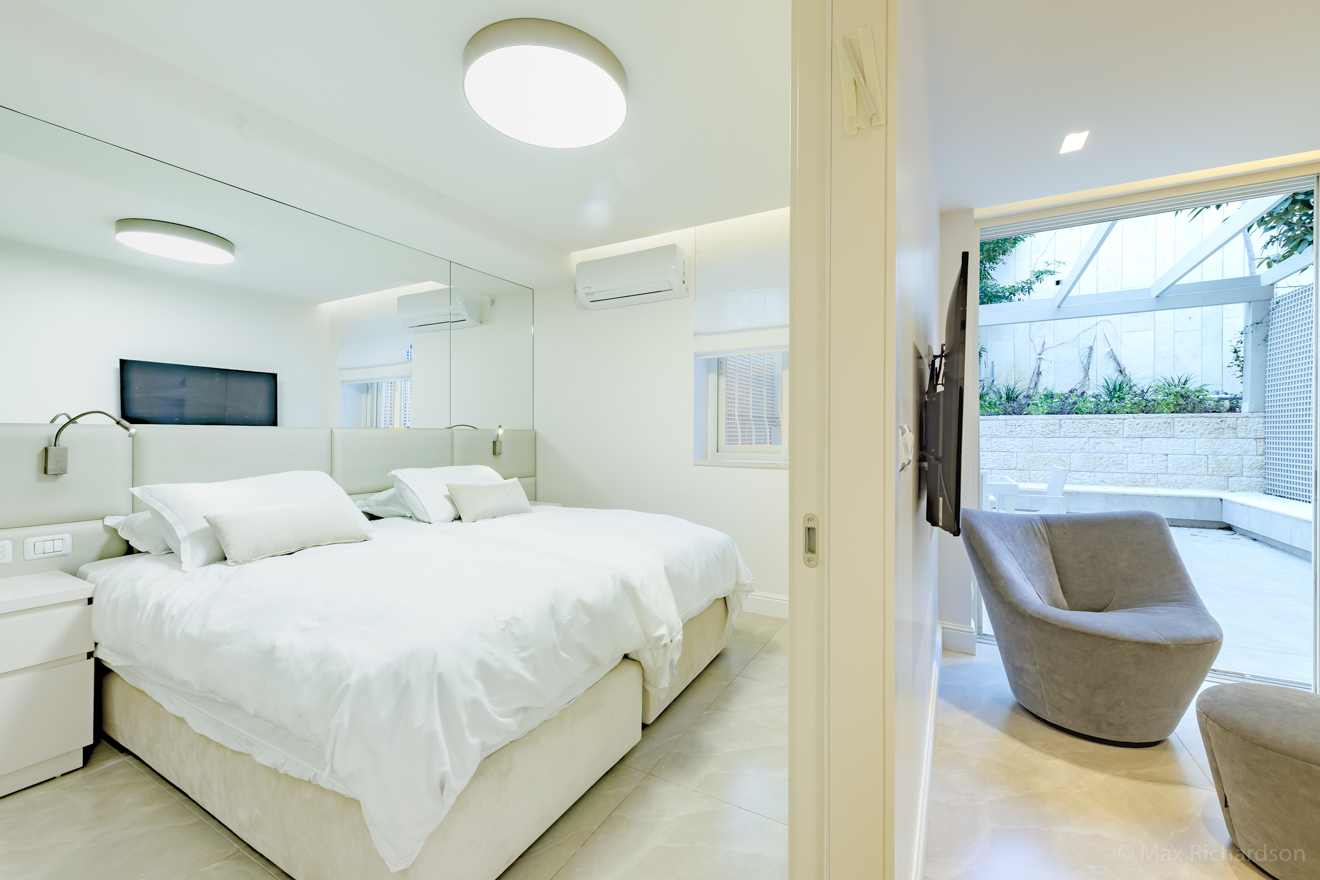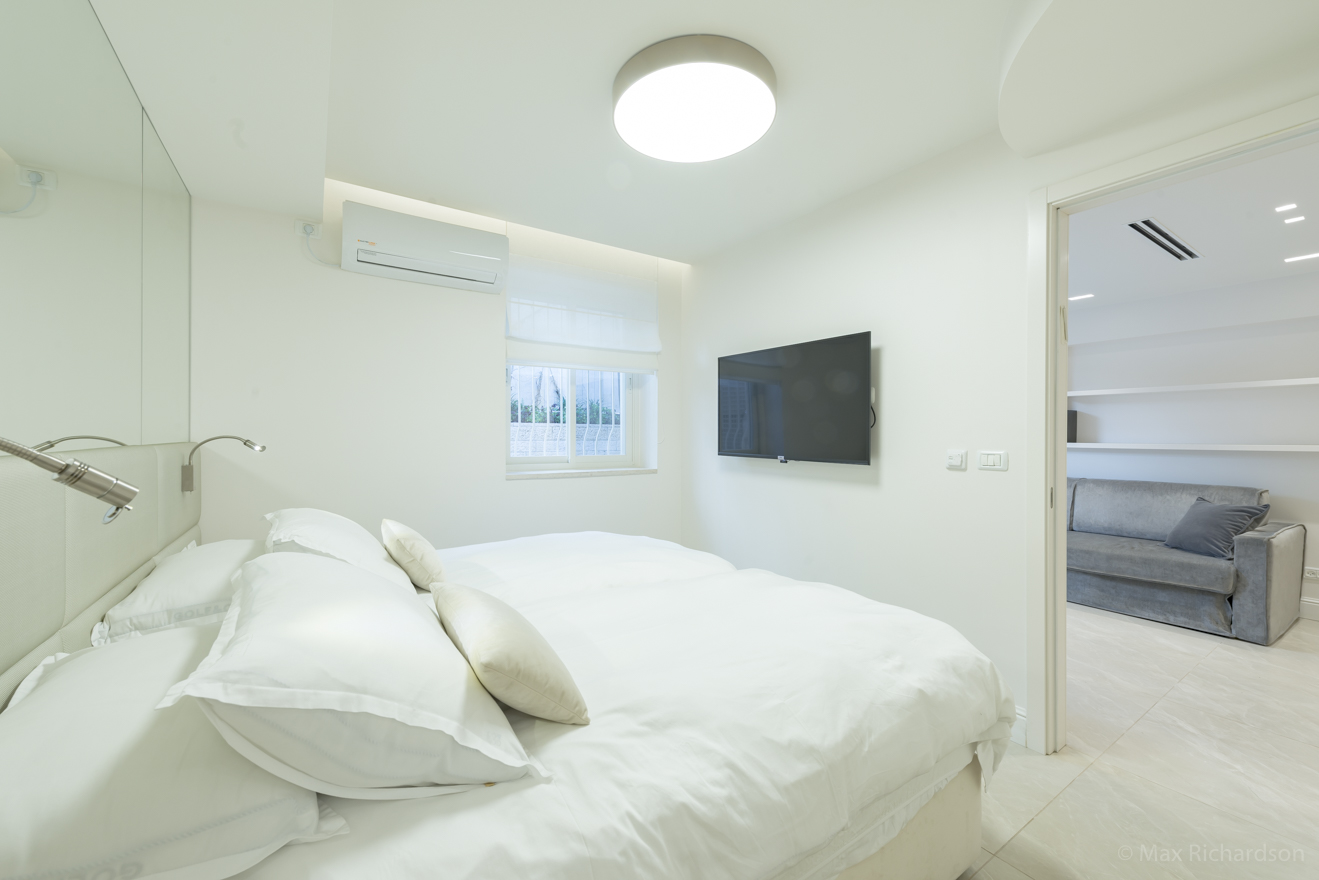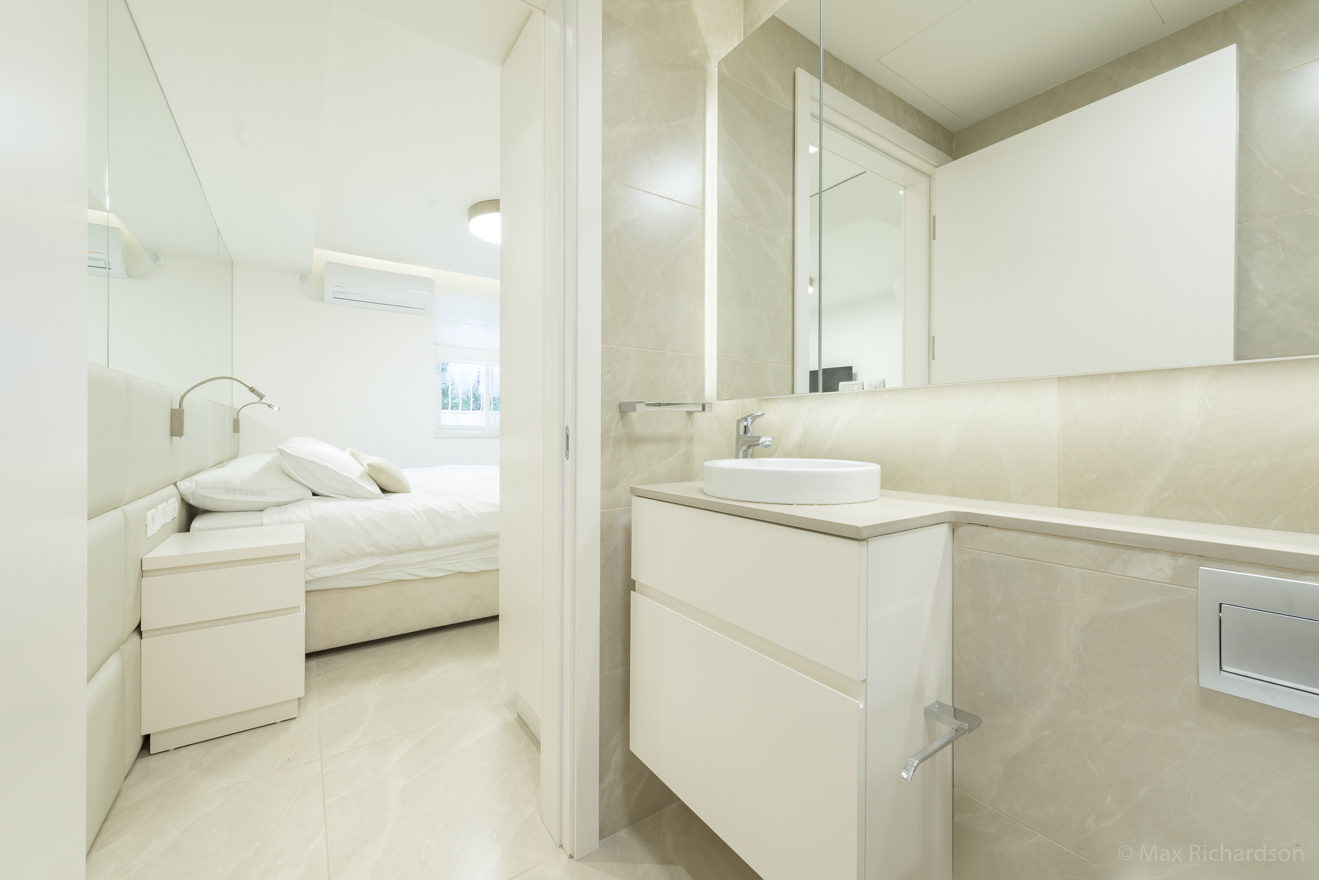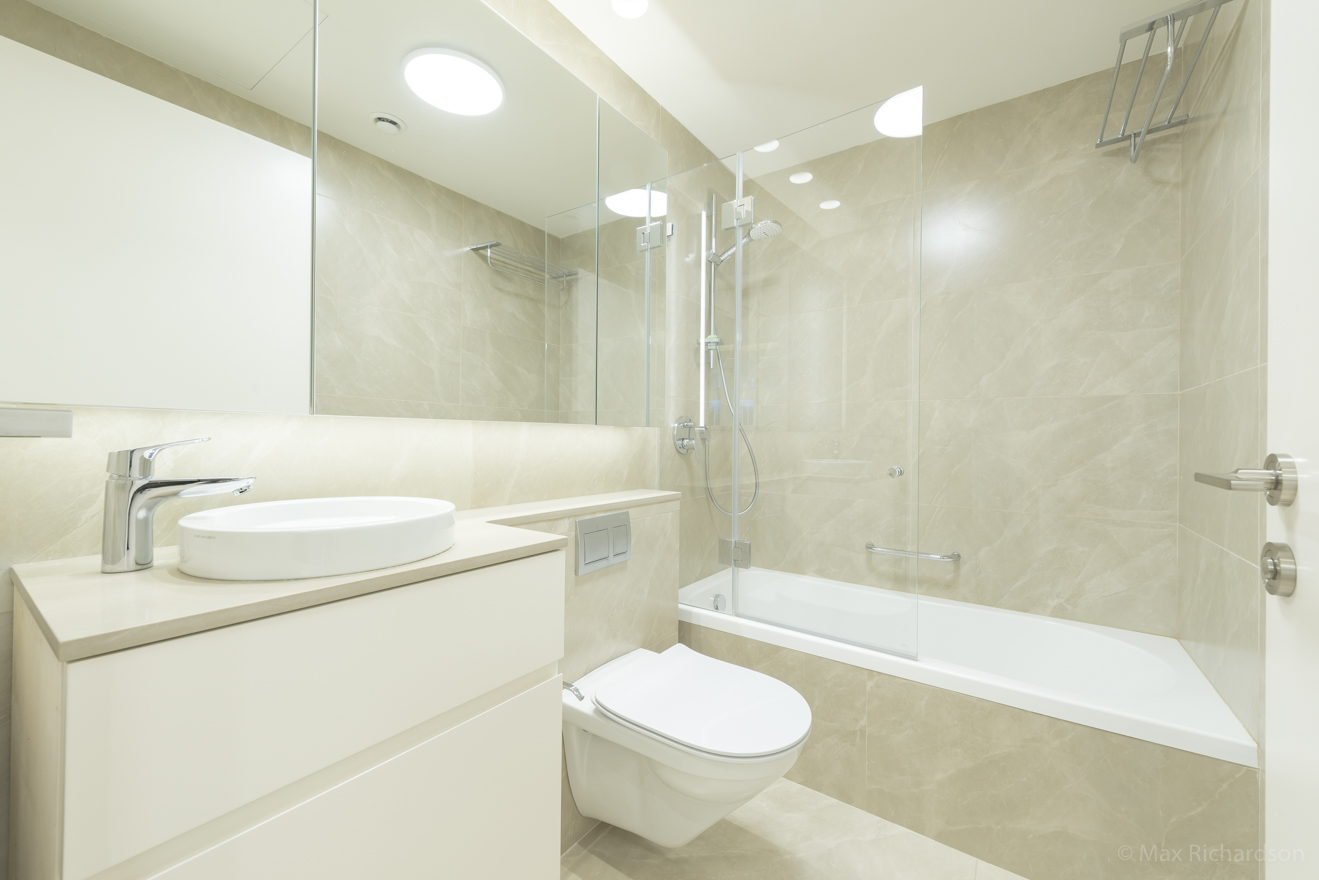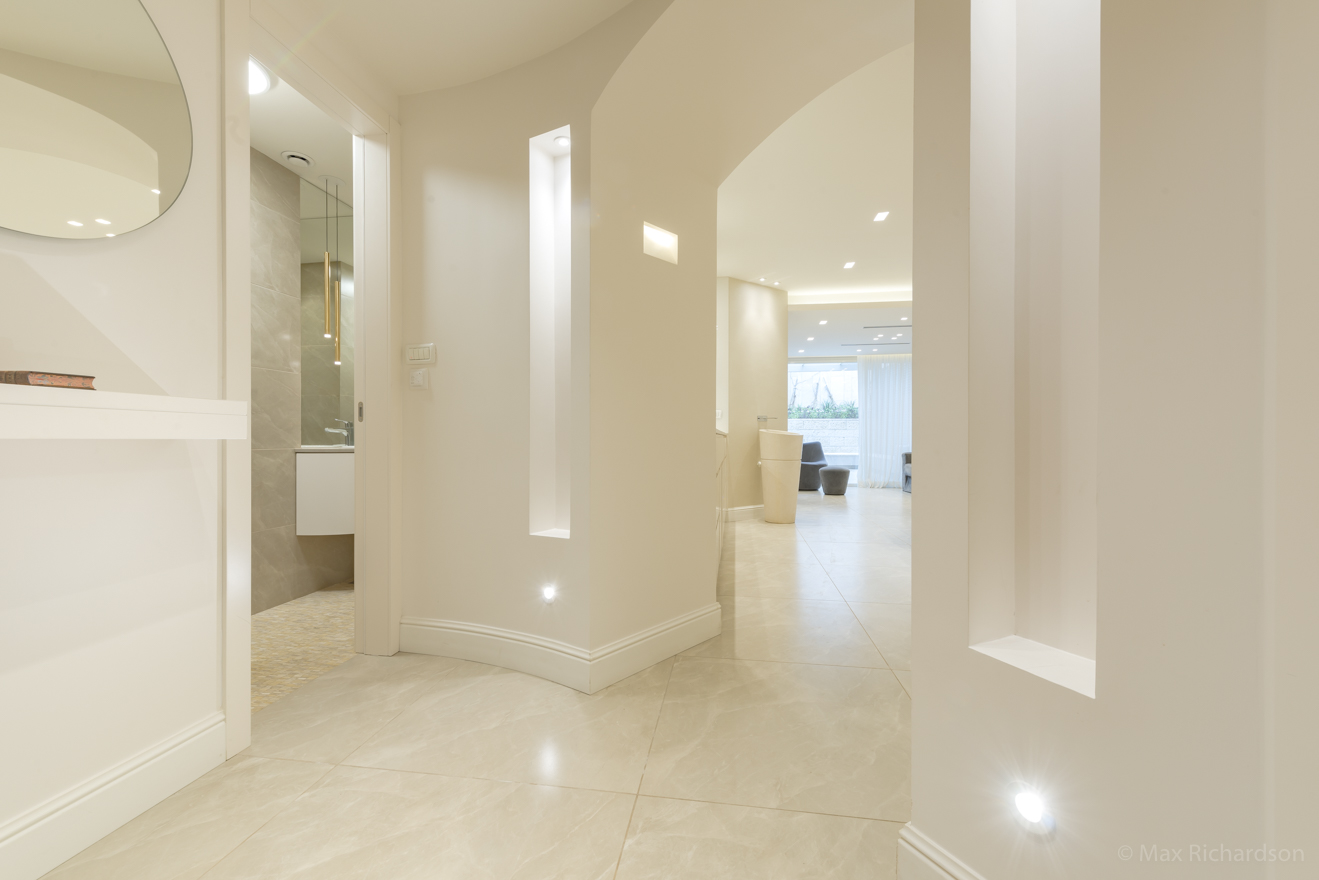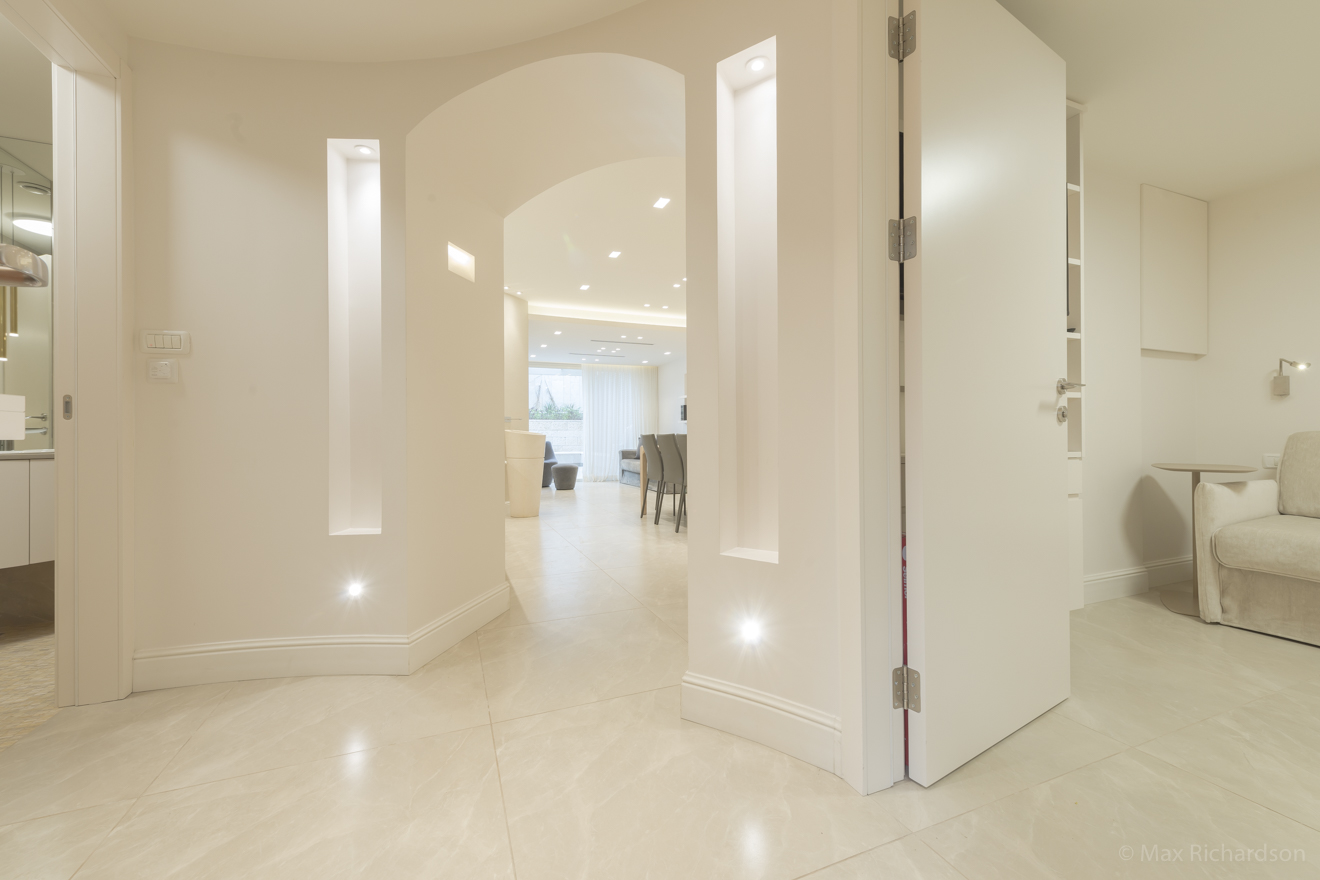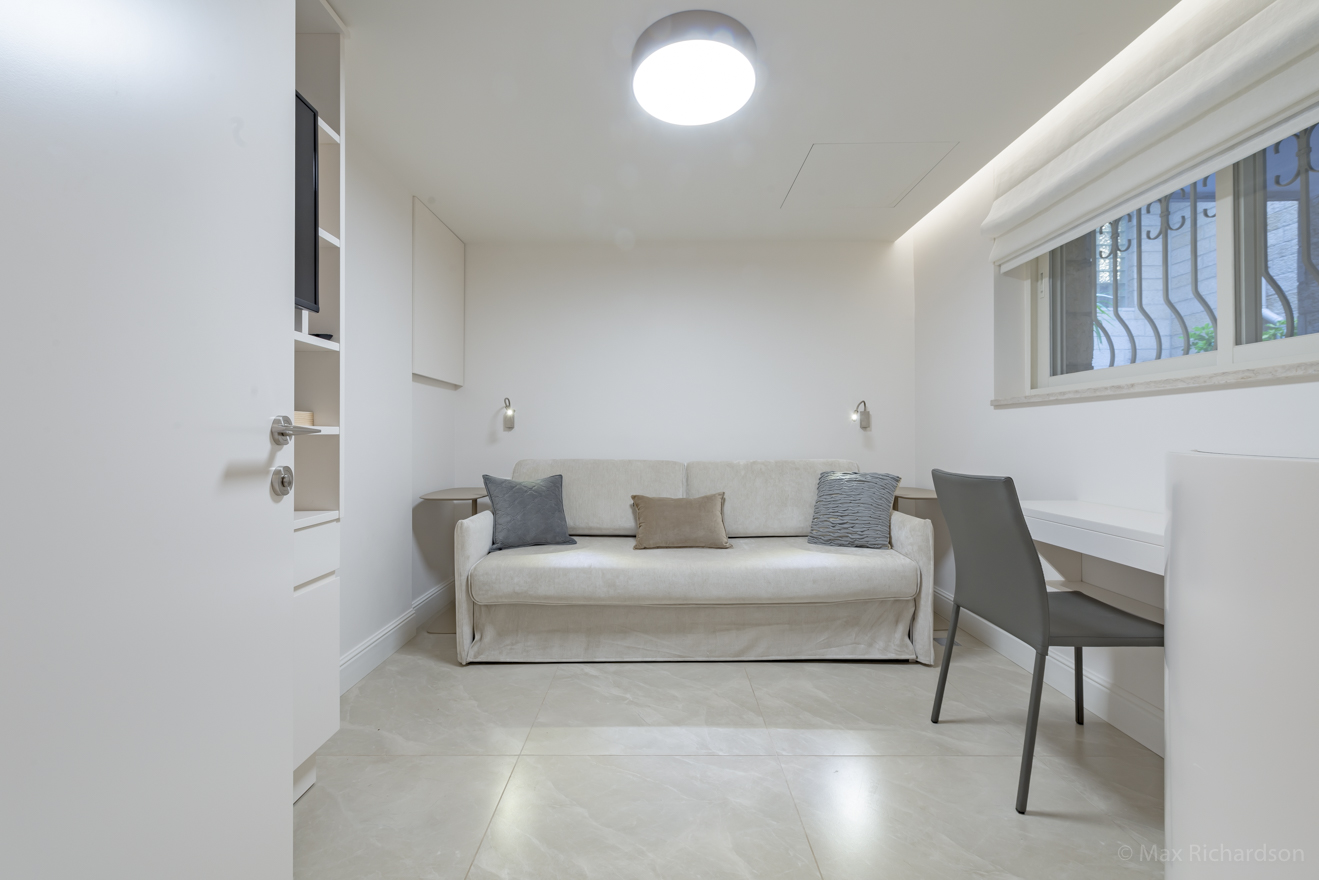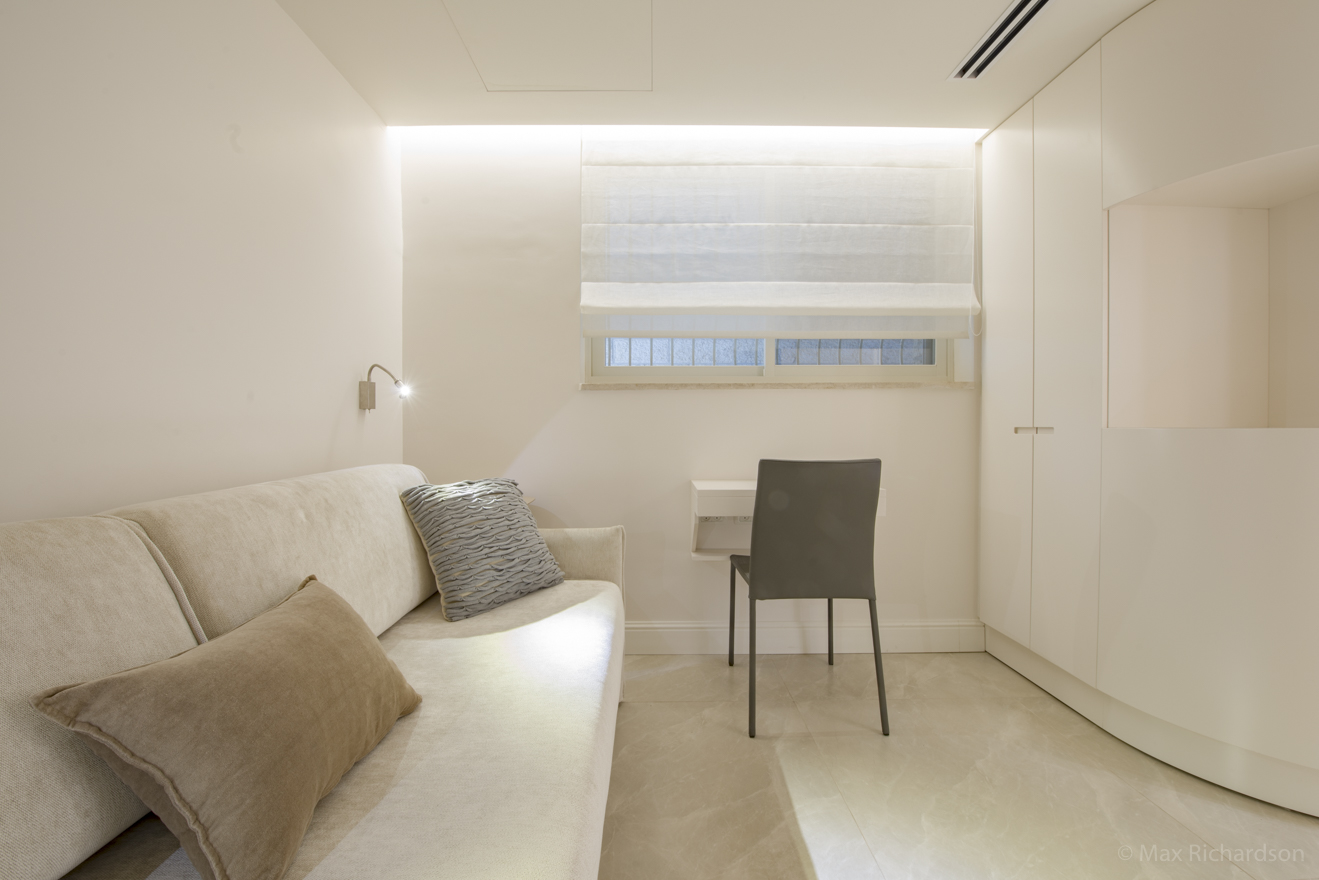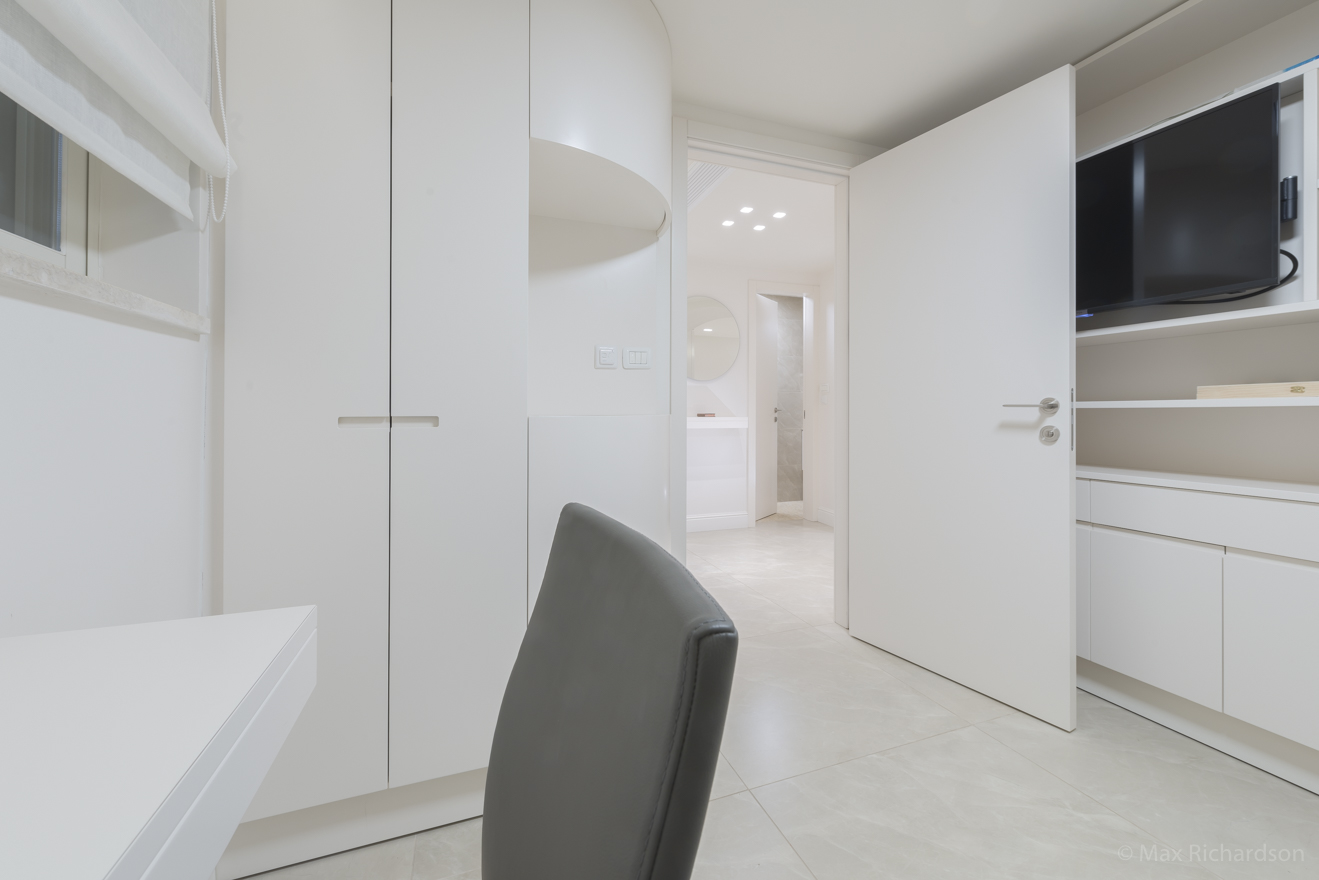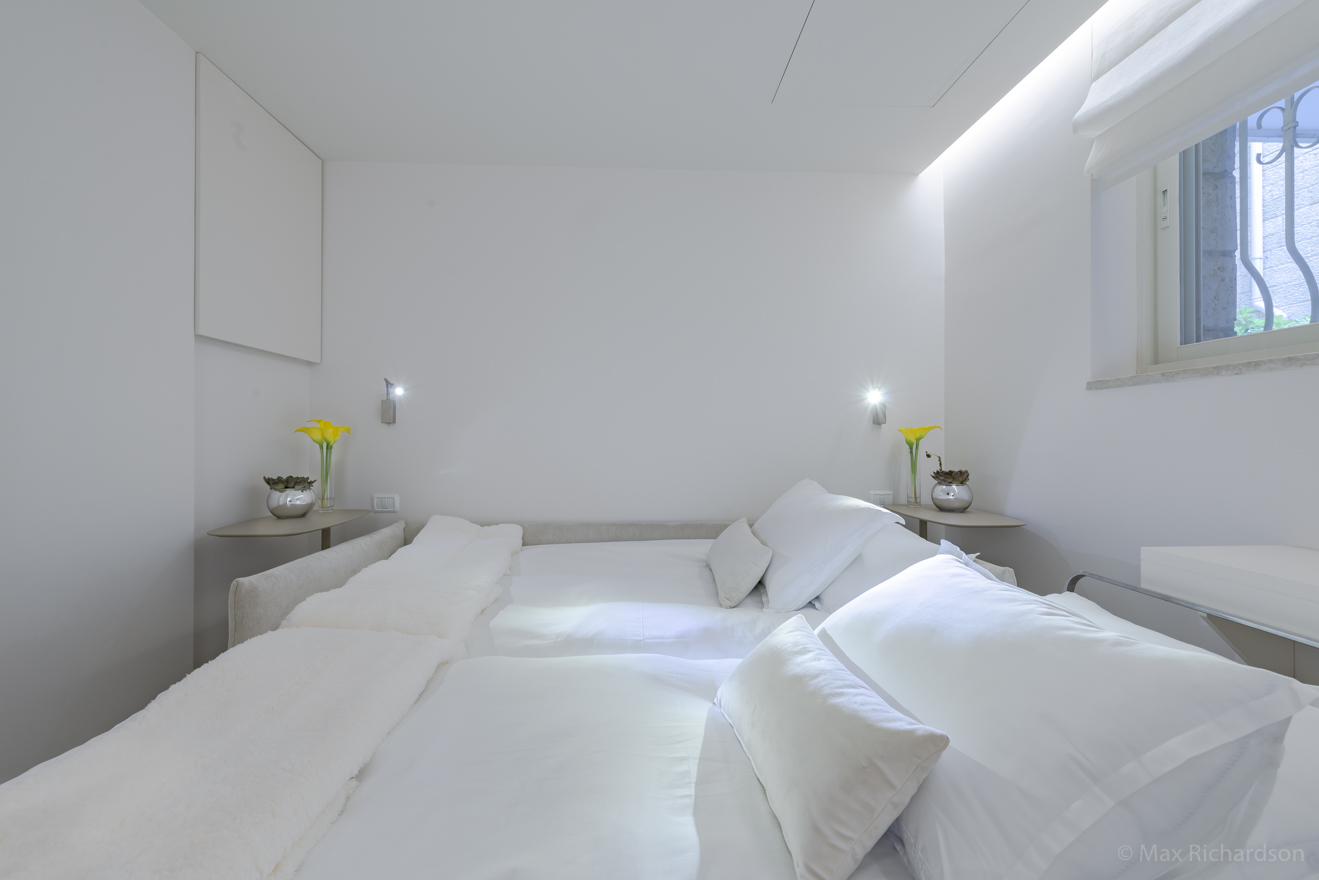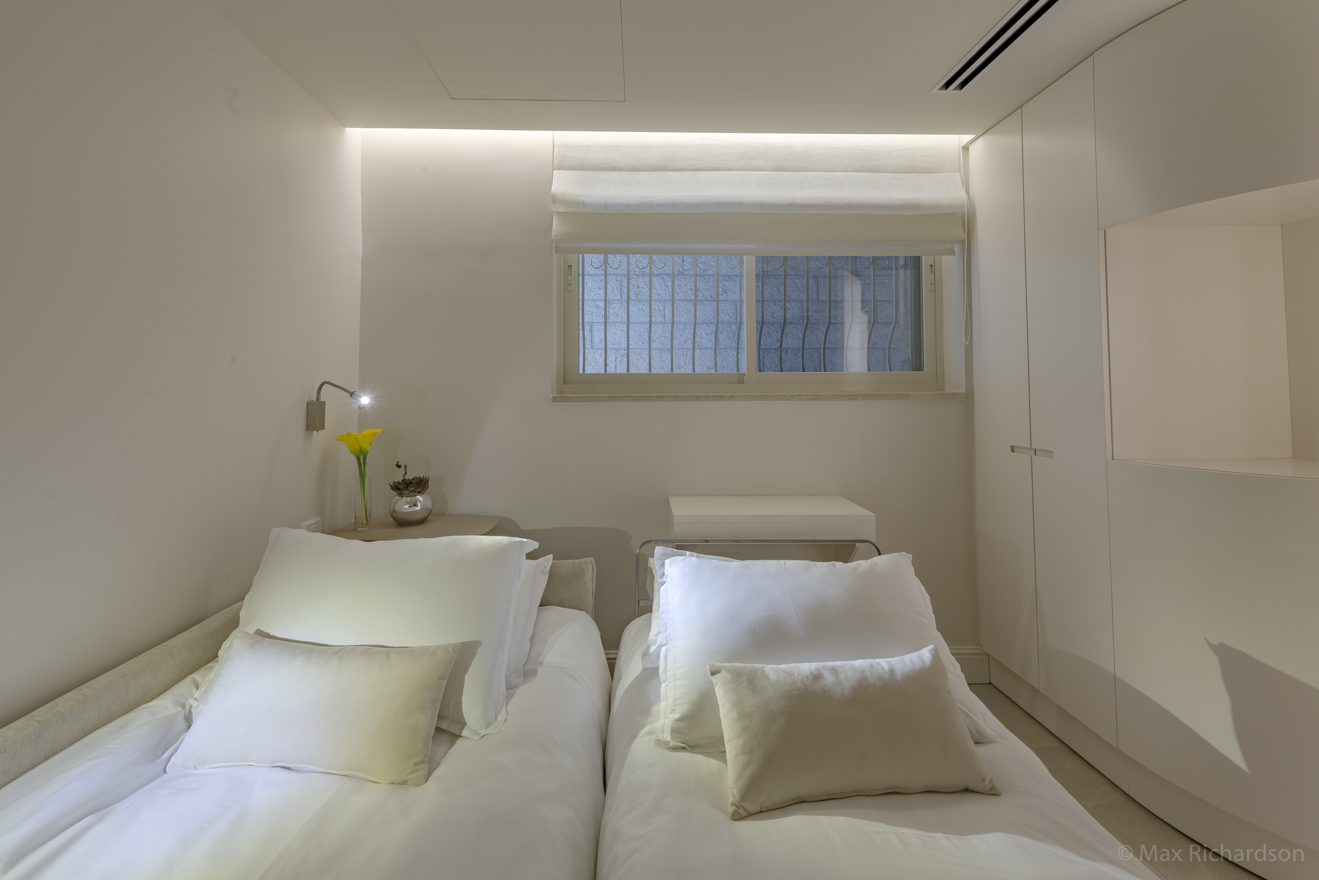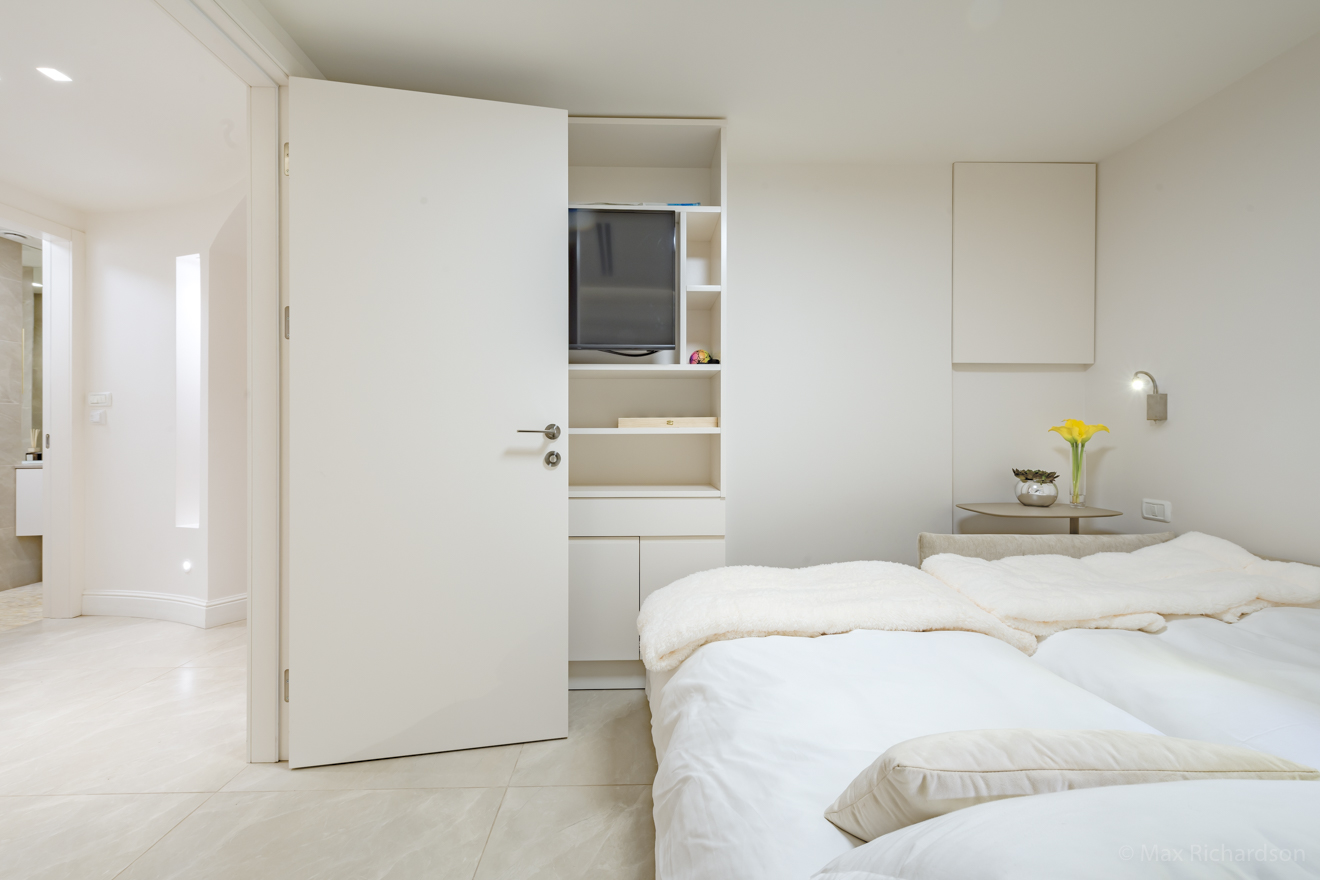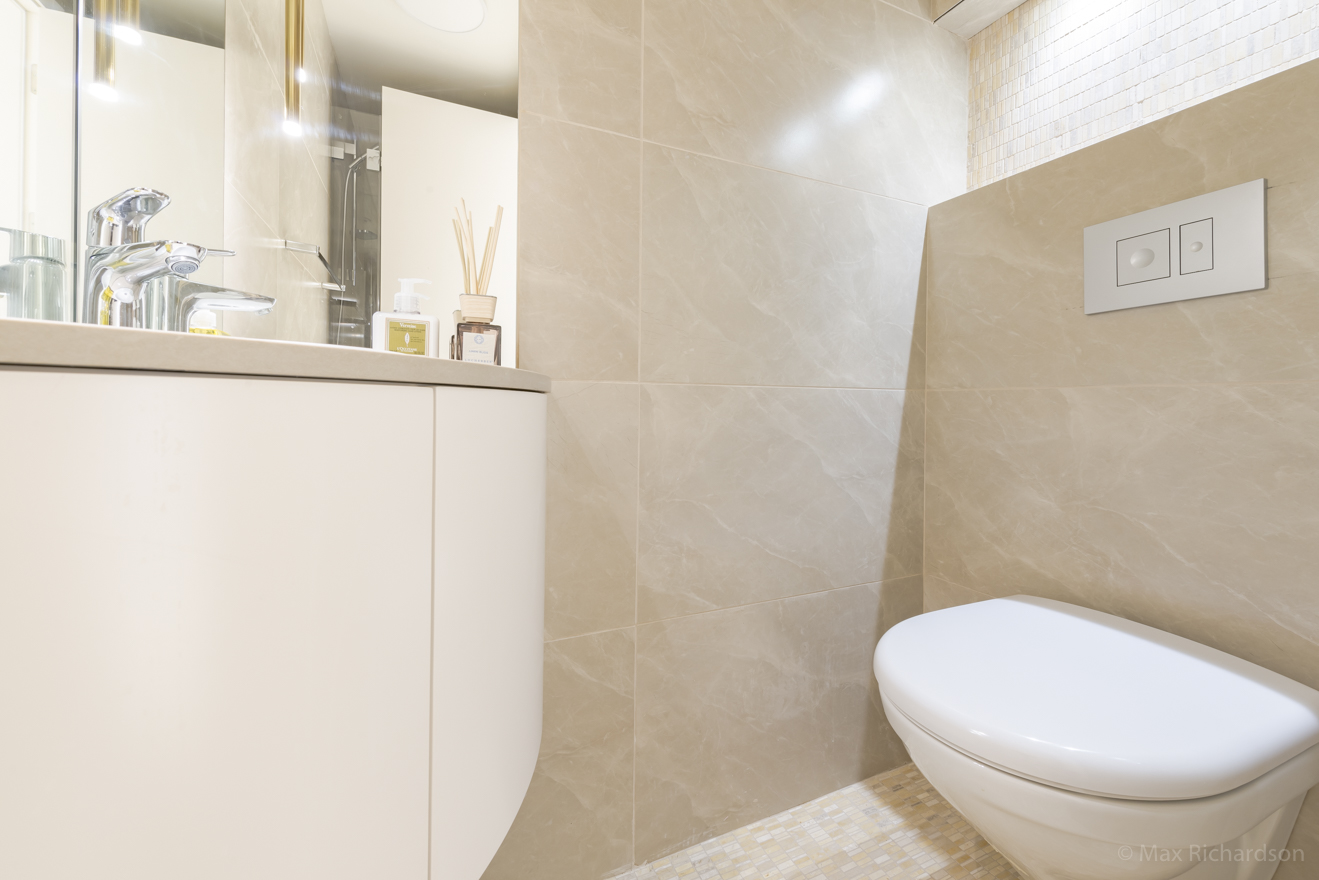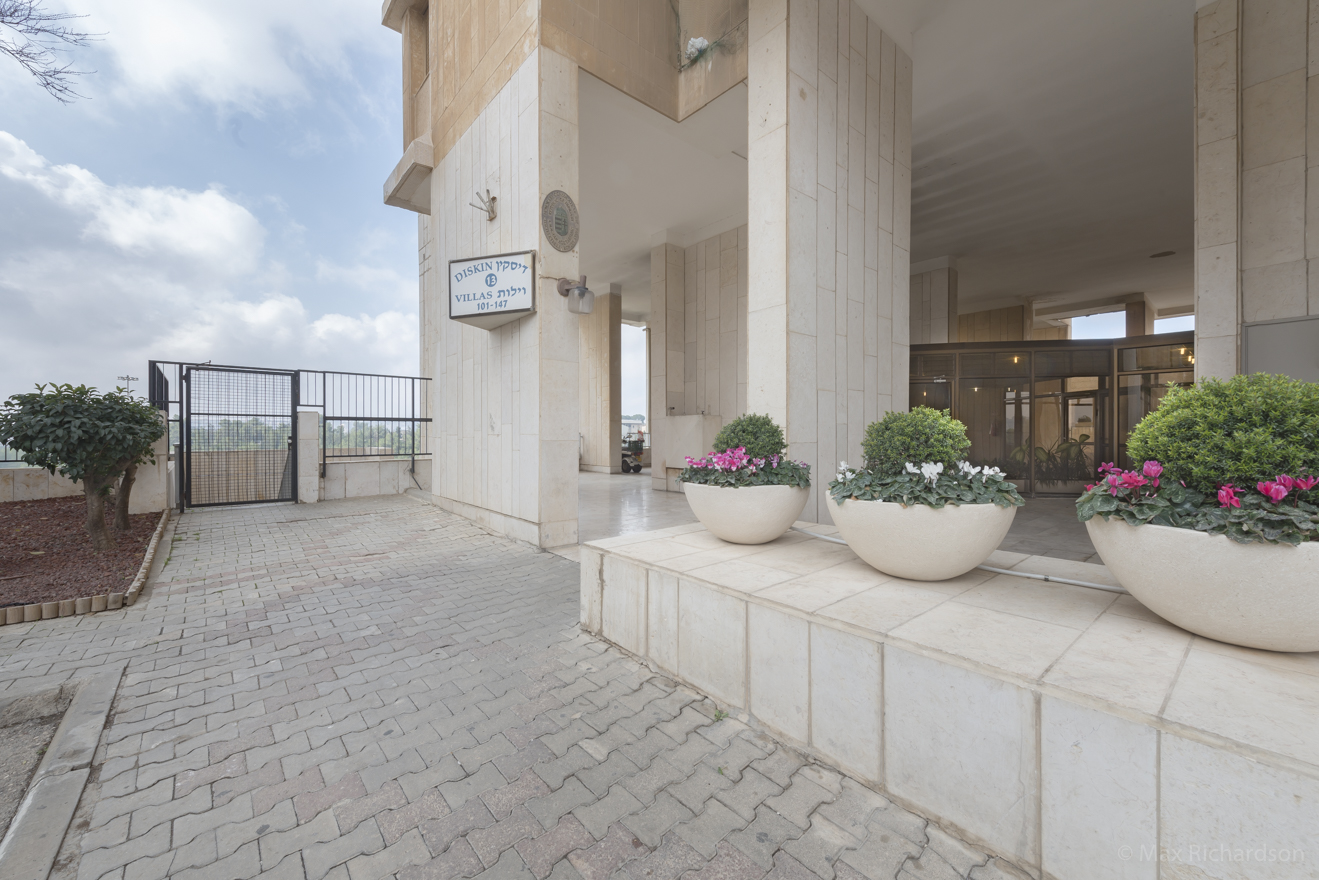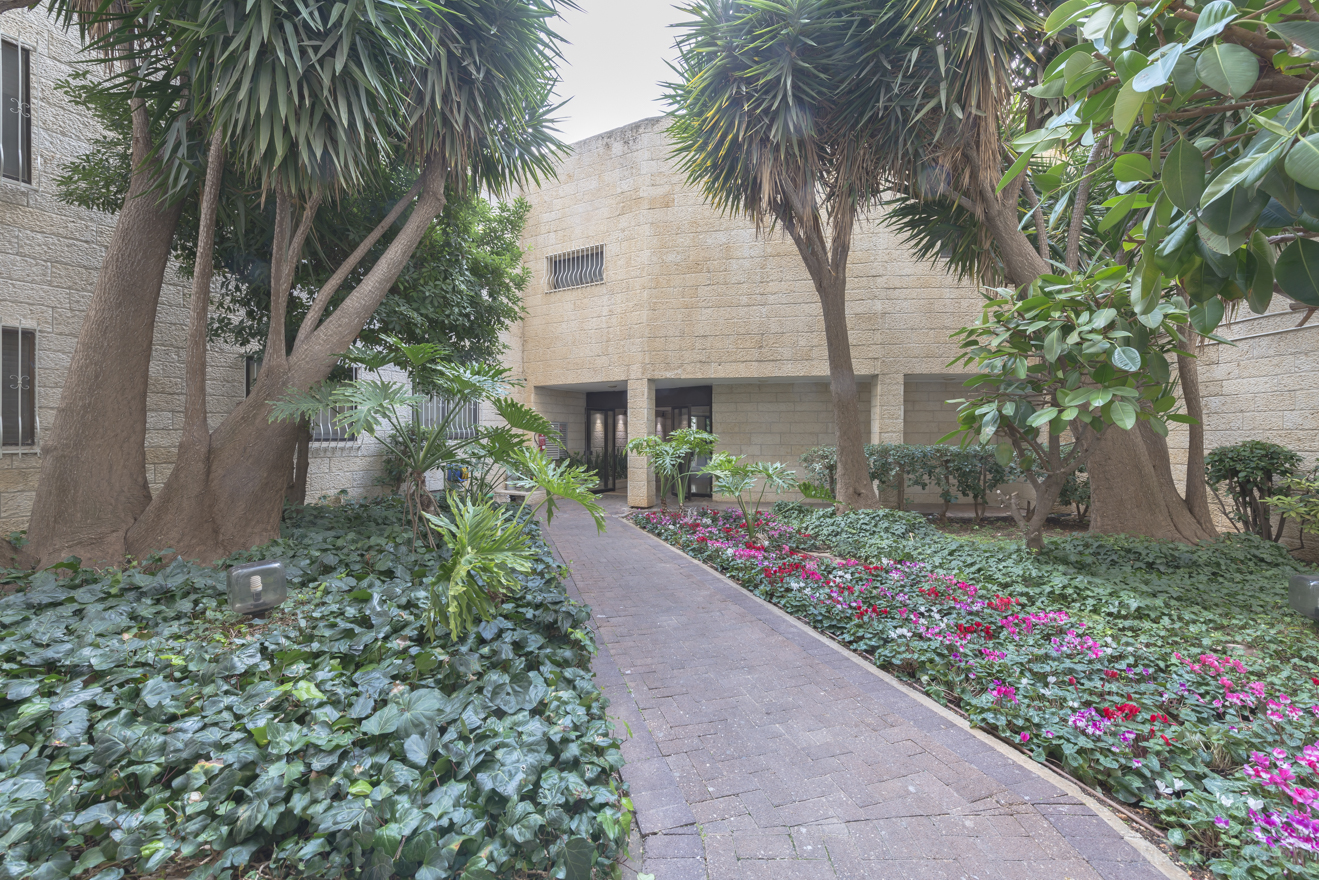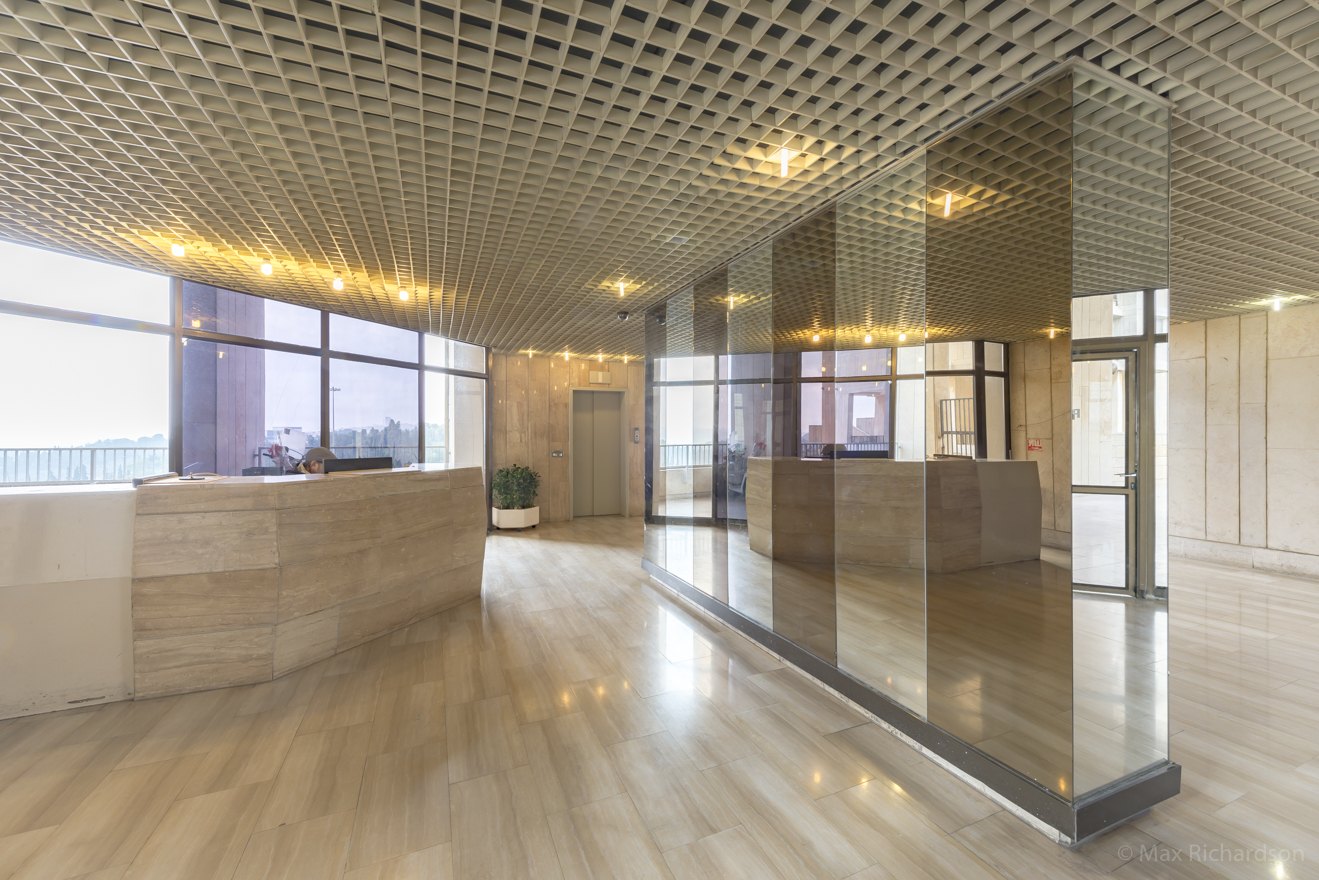 2.0

5

2

85 sq. m.

Ground & Shabbos elevator
This apartment was designed beautifully with high end finishings and built ins. All furniture and appliances were chosen with utmost care and with your comfort in mind. The apartment is brand new and has a bright and fresh feel. The patio off of the living room area is spacious and can be used as private comfortable outdoor space. There is a built-in 3 sided stone bench to seat many tables and chairs. There is also a small colorful garden on the back of the porch. The area in Wolfson is quiet and perfectly located right near the hustle and bustle of Shaarei Chessed, The Gra Shul, Wolfson Center and more. This apartment will surely become your home away from home in Jerusalem. Why wait? Book it today!
Bedroom 1
2 Twin Sized Beds The first bedroom is the master en-suite bedroom with two twin sized beds, closet space, and a TV.
Bedroom 2
Twin Sized Bed, High Riser Bed, Pull Out Couch Bed The second bedroom has a twin sized as well as a high riser, closet space, and a TV. *There is also a couch bed in the living room that can sleep 1-2.
Bathroom 1
The first bathroom is the master en-suite bathroom with a bathtub-shower combination, sink, and toilet.
Bathroom 2
The second bathroom is a full guest bathroom with a walk-in shower, sink, and toilet.
Fridge/ Freezer
2 Sinks
2 Ovens
2 Dishwashers
toaster
coffee maker
Kum Kum
hair dryer
Dairy Pots and Pans
Meat Pots and Pans
Dairy Cutlery
Meat Cutlery
You will be personally met at the apartment (during normal business hours of 8 AM - 6PM) and showed around by friendly English speaking managers
Self entry will be provided and the English speaking managers will be available to help you with any questions, problems or concerns
Detailed guide of the apartment is available upon request, it includes how to use the appliances, how to find your way around the kitchen, etc.
Detailed guide of the area with helpful names and phone numbers for dry cleaning, restaurants, Shuls, Shabbos take out, Shaitel wash, etc.
Fresh and clean beds will be prepared for you with high quality American style blankets, pillows and towels upon arrival.
A cleaning service will clean the apartment and restore it to its original state when you leave to ease your departure from the apartment.
Free starter supply of toilet paper, dishsoap, and garbage bags.
Hot Water Urn
Crock Pot
Hot Plate
Table Cloth
Candle Sticks
Havdala Set
Siddurim
The dining room table can seat 12-14 people
The Sukkah will be built for you on the porch directly off of the apartment with seating for 30 people.
The Apartment will be fully kashered for you for Pesach prior to your arrival.
REVIEWS
Hear from many of our happy tenants who have stayed in this apartment! References are available to call or email! Please contact us for details.
Wow! What an incredible luxurious, 5 star stay- just perfect base for our first visit to Eretz Yisrael with our children. What a great location, amenities,just everything absolutely perfect. We look forward to coming back soon, בע"ה !
Feb 2020
My wife Talia and I truly had a lovely stay in your apartment. It was a pleasant and welcoming apartment. Comfortable beds and well maintained. It was a great location for us. Thanks for hosting us we look forward to coming again in the future.
Jan 2022
We had the most pleasant & beautiful stay at Wolfson, this past visit to Israel. We went to visit our two boys learning in Yeshiva & the amazing accommodations at Wolfson certainly enhanced our stay. Not only was the apartment beautiful, clean, fresh, & new, it was spacious enough to accommodate about 15 guests each Friday night & shabbos day. It was a memorable stay & we cannot wait to return. TY to rentals of distinction & their wonderful staff for helping us clinch the apartment. Your service has a great reputation for a reason. We experienced your 1:1 care & attention first hand & cannot wait to be return customers! All the best.
Feb 2022
You guys are rock stars! The apartment and everything about this trip was above and beyond my highest expectations. I am so thankful that I rented this apartment through your company! I will recommend you to all my friends and I look forward to contacting you for all my future trips!
Mar 2022
Beautiful apartment in a great location. The caretaker goes above and beyond to make sure the guests are comfortable. We would definitely stay here again.
Mar 2022
Lovely apartment and the owner is equally lovely. The owner lives in the building and makes sure all your needs are met. Wi-Fi is wonderful, beds comfortable with luxury sheets
Jul 2022
Lovely. Very comfortable and clean. Well equipped. Well located for downtown and market. We really enjoyed our stay.
Aug 2022
We had an amazing time and couldn't have asked for a better place to stay. The villa is newly renovated. Everything is top of the line. The very private mirpeset is huge and was a lovely place to relax after an exhausting day. Parking was made available when we needed it which was extremely convenient. The location is perfect with assorted places to shop for groceries and different davening options just around the corner. Restaurants are also within walking distance. On a personal note, Sandy (the owner), Steve (the property manager) and the staff at Rentals of Distinction were all a pleasure to deal with. We look forward to staying there again. Ephraim & Ruthy Toronto
Aug 2022
We recently traveled with our children & grandchildren for a family simcha in Israel. We engaged the services of Rentals of Distinction for our stay in different units. Our experience was wonderful and almost perfect. Very different than previous experience's with other rental agencies. When we had one or two small bumps in the road your company was very responsive & cleared up the issue expeditiously. We once again thank you for all your courteous & prompt help. Looking forward to using you again shortly.
Feb 2023
We had a wonderful stay at the apartment. It was beautifully decorated, bright and sunny, and spotlessly clean. The location is excellent. We felt very well taken care of when we arrived at the apartment, with any requests or questions receiving an immediate response by the manager who lived nearby. We highly recommend!
Feb 2023