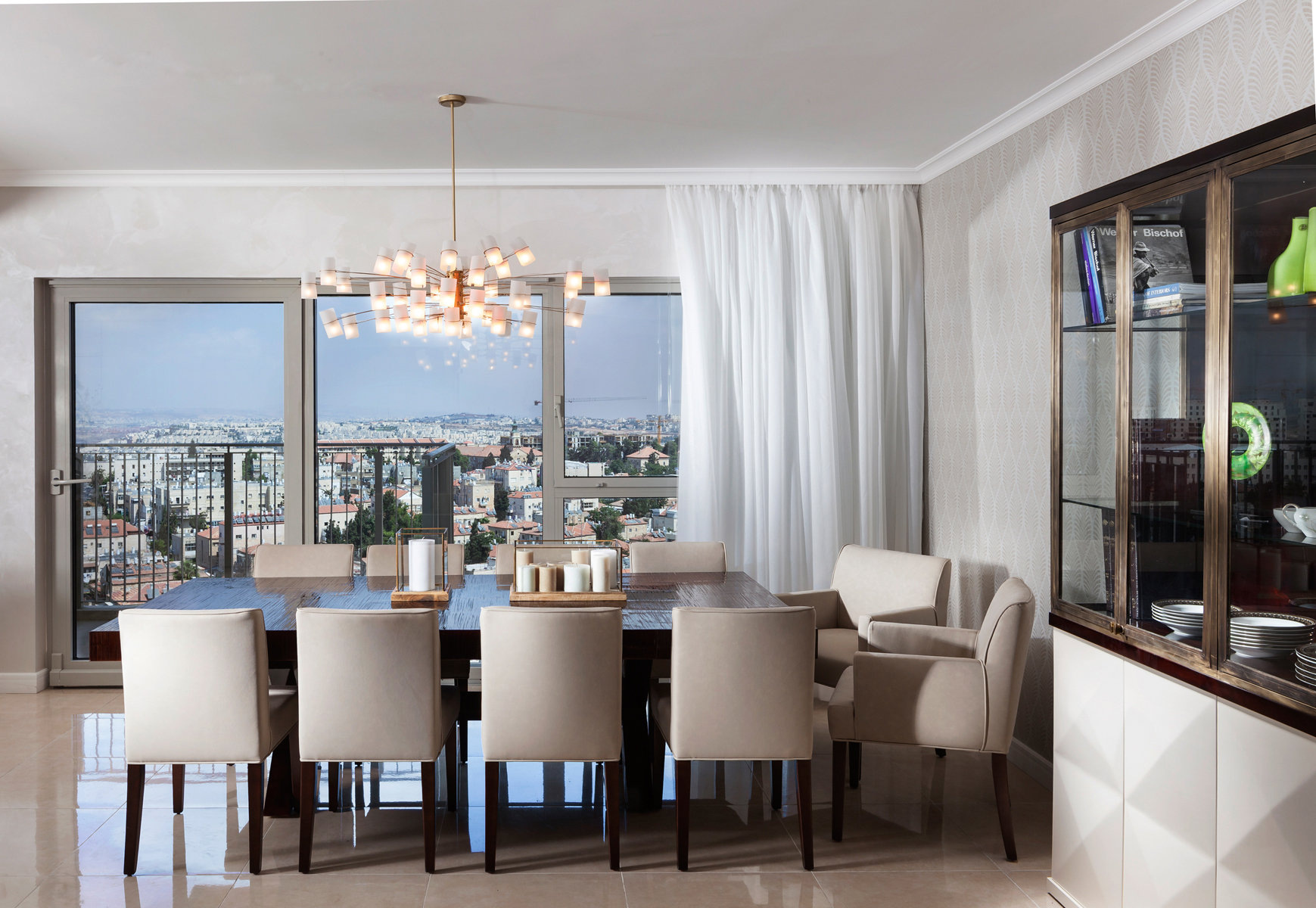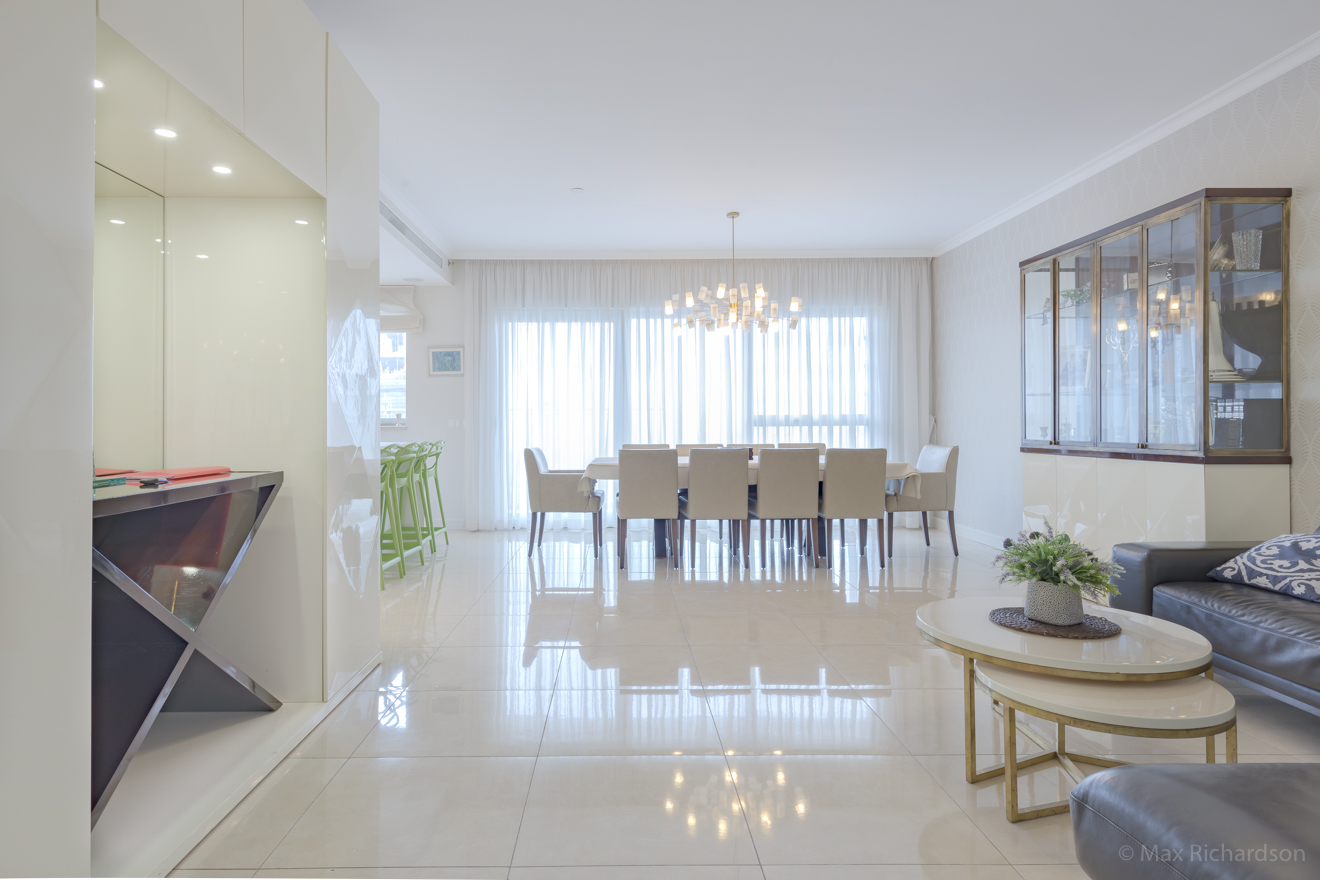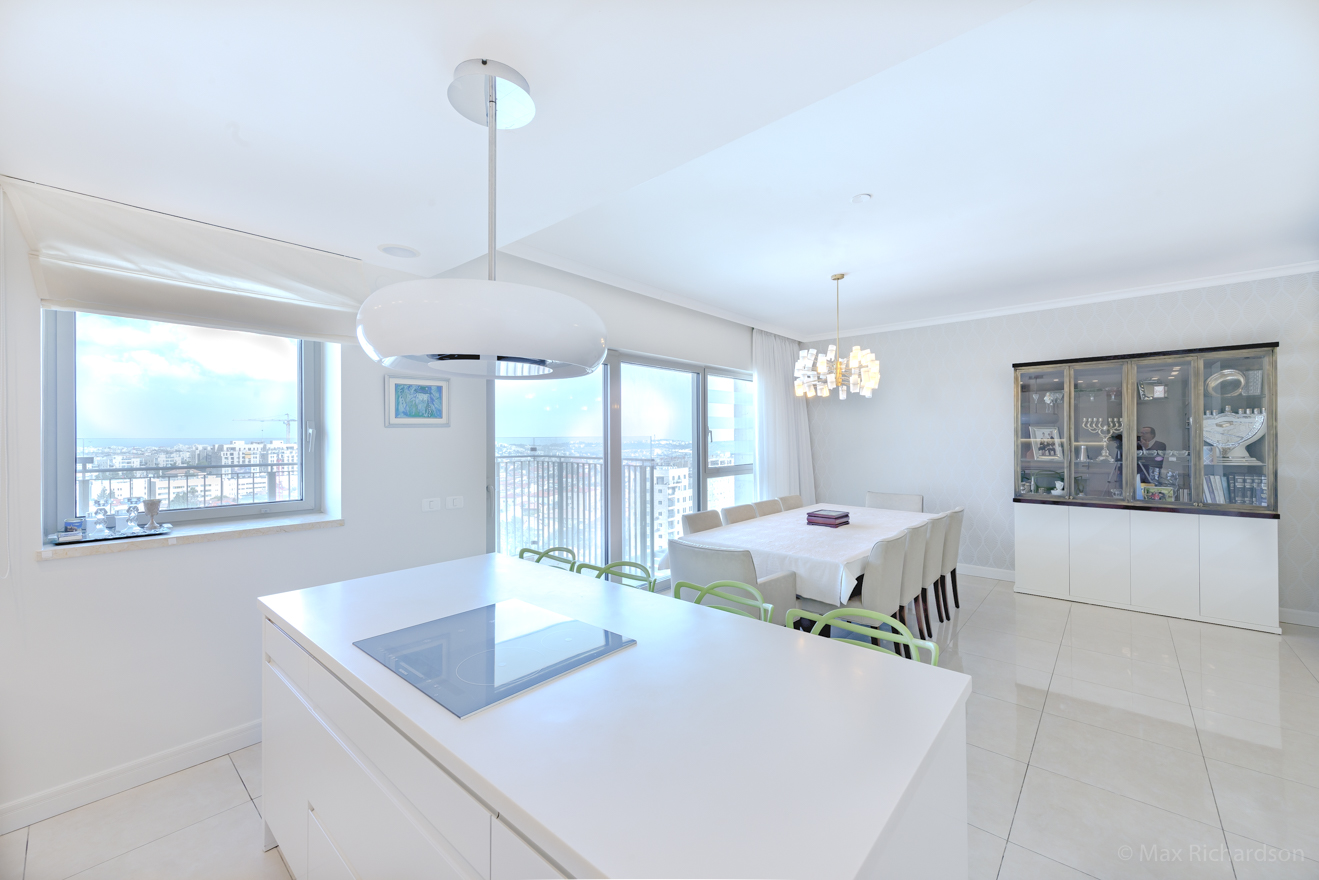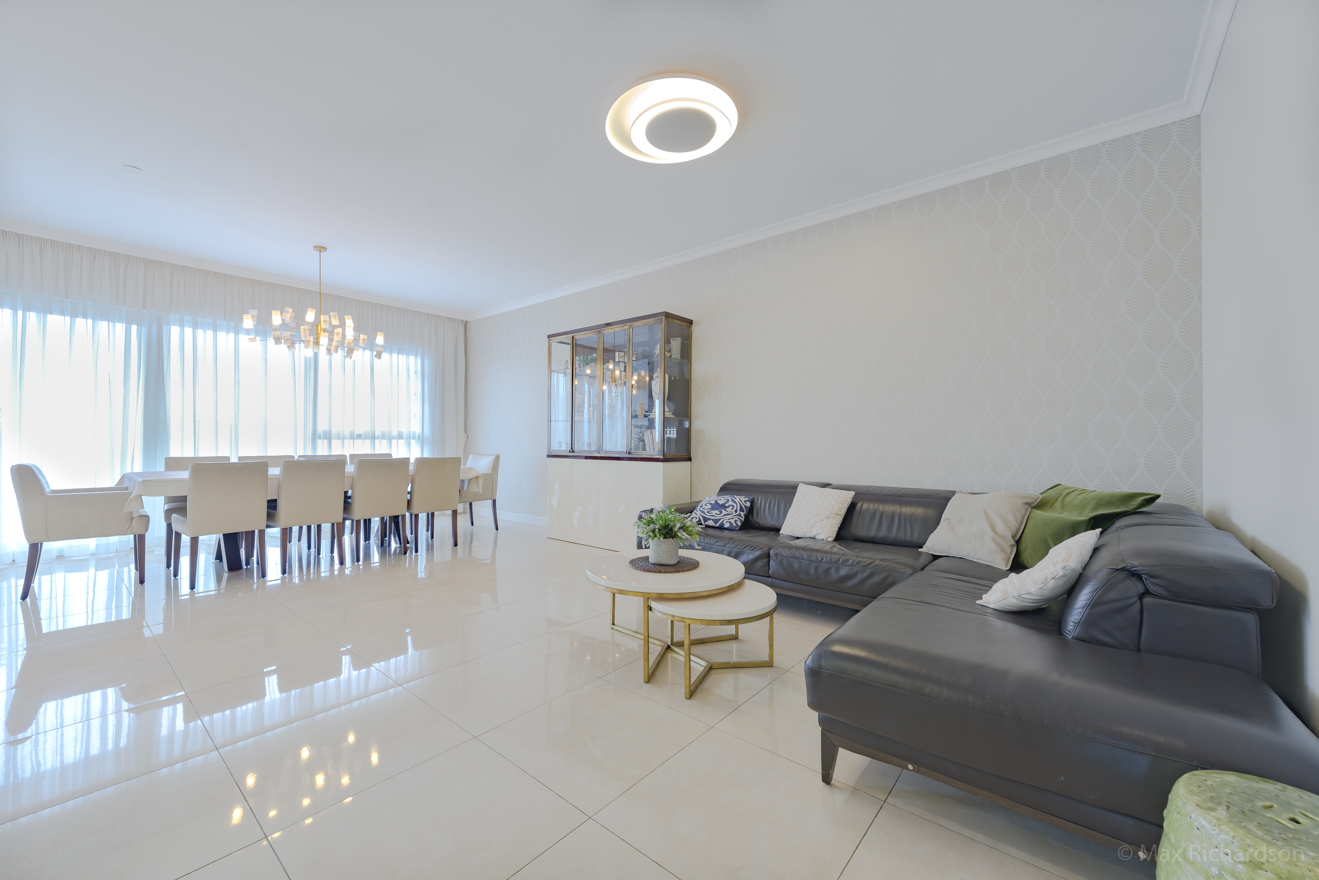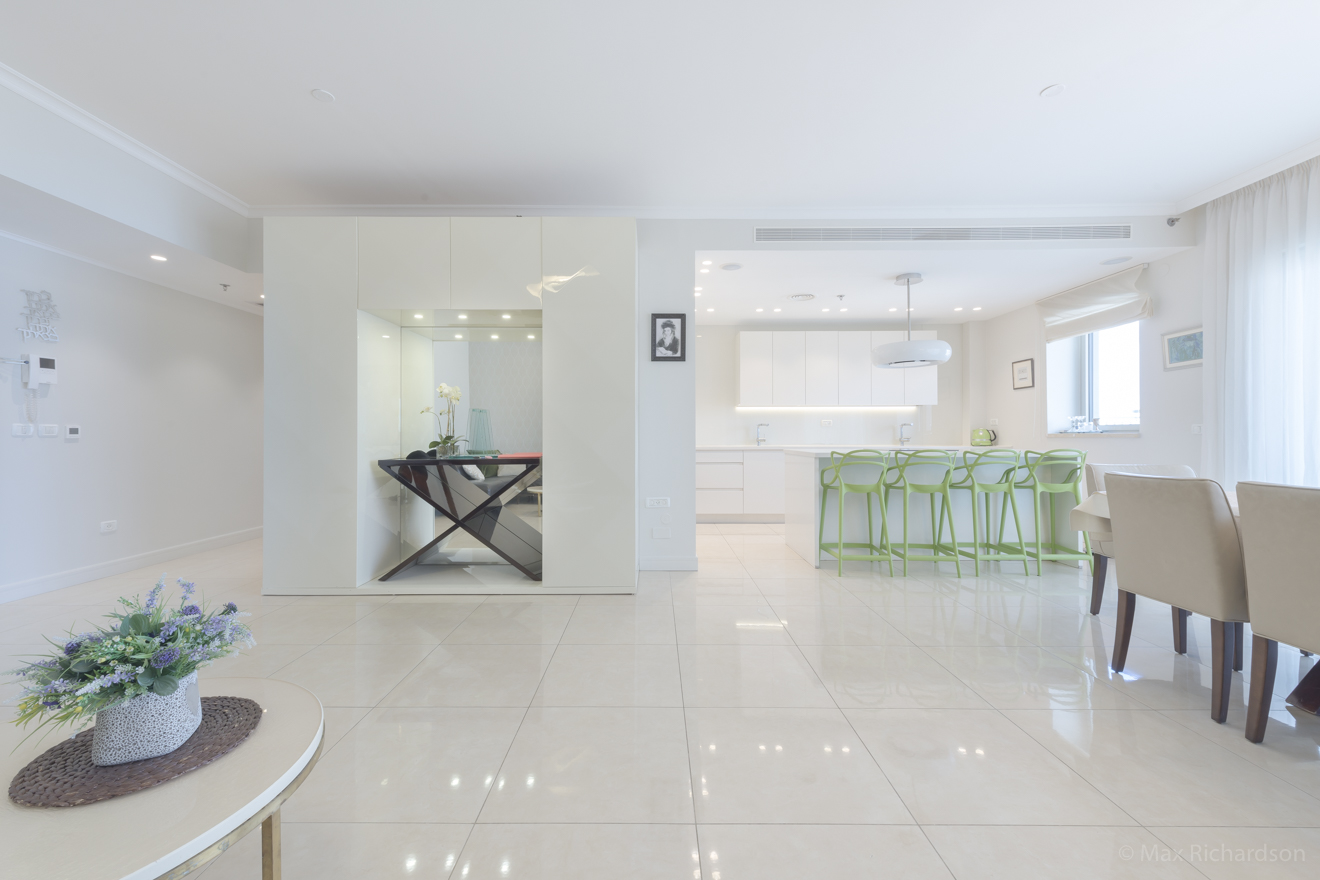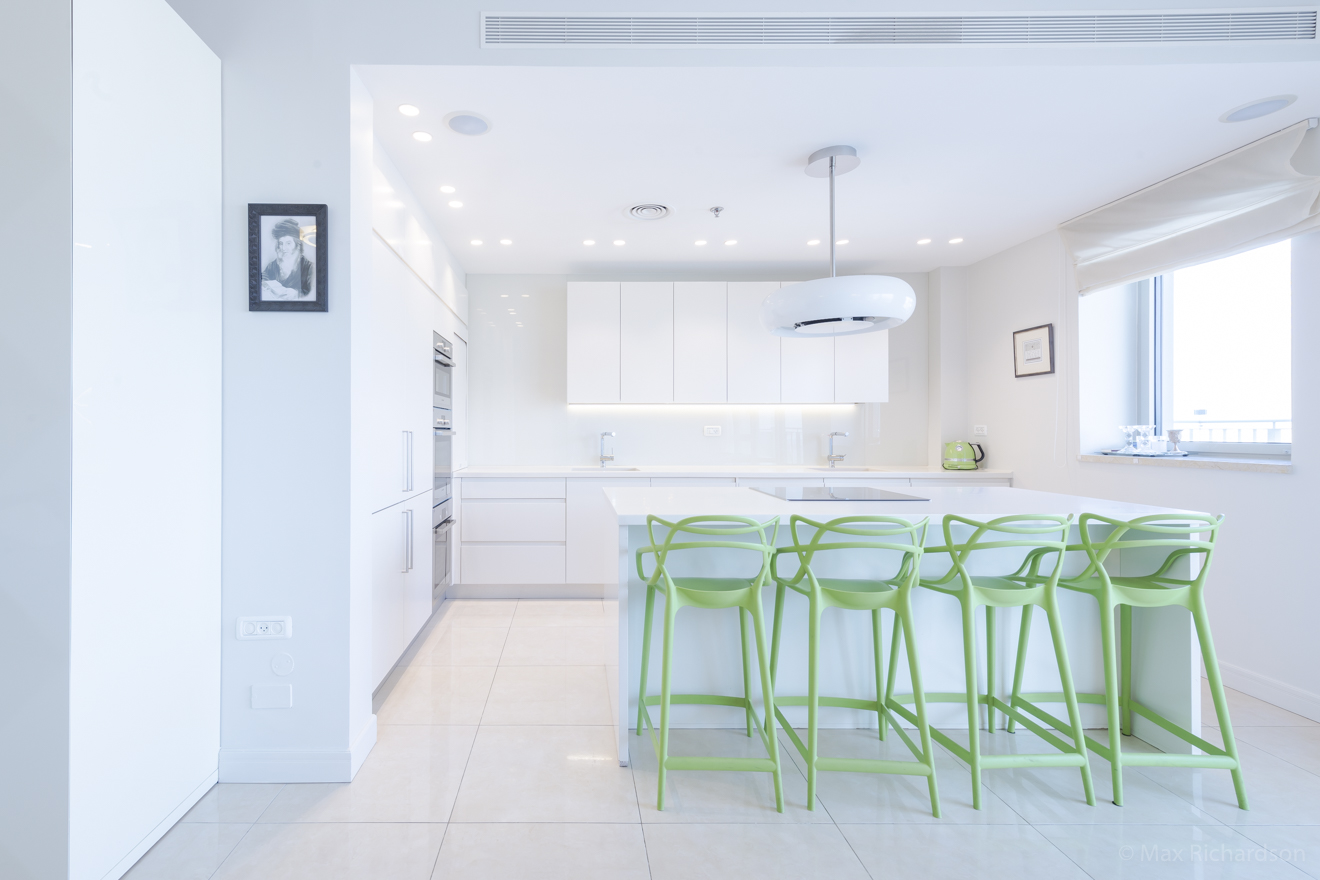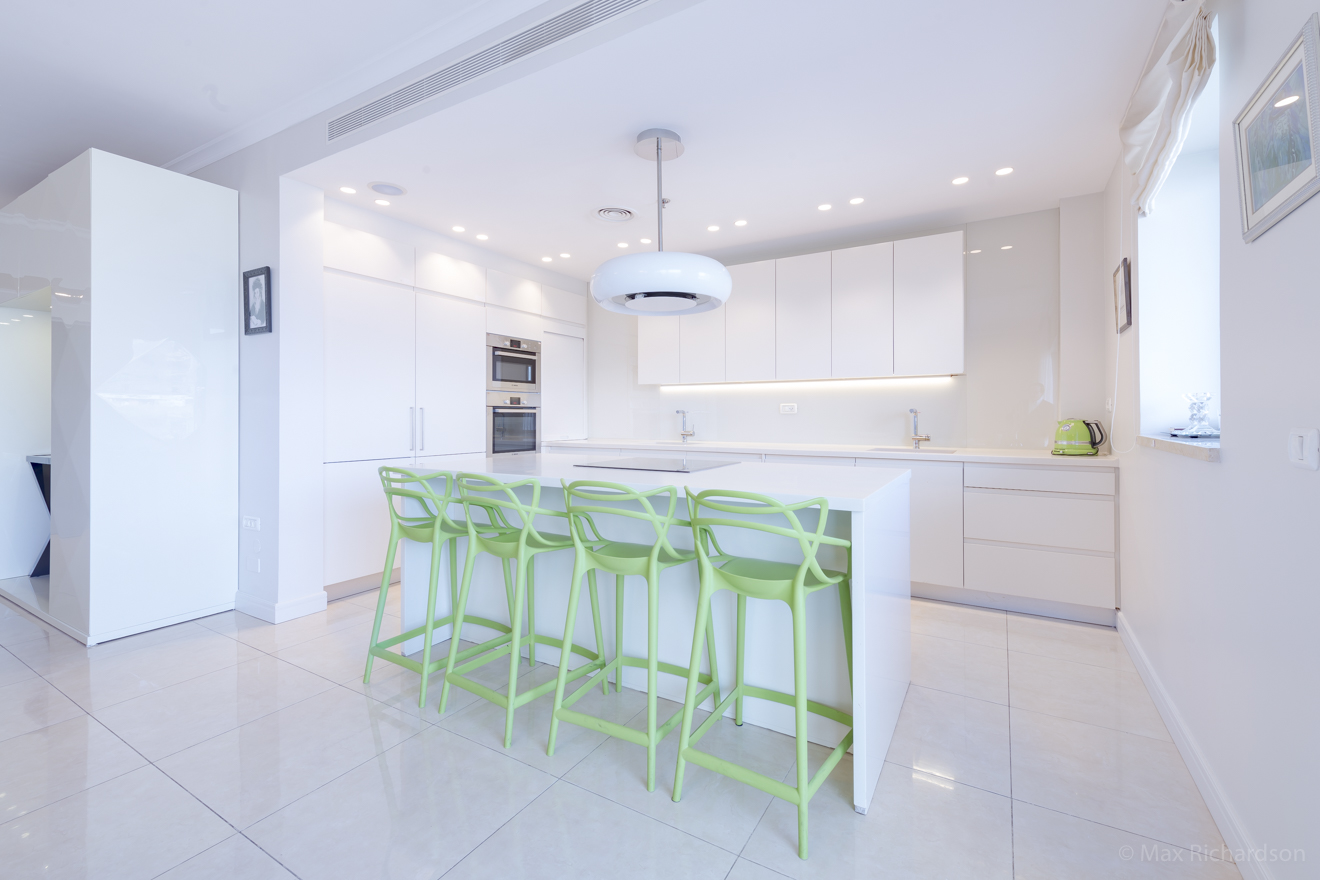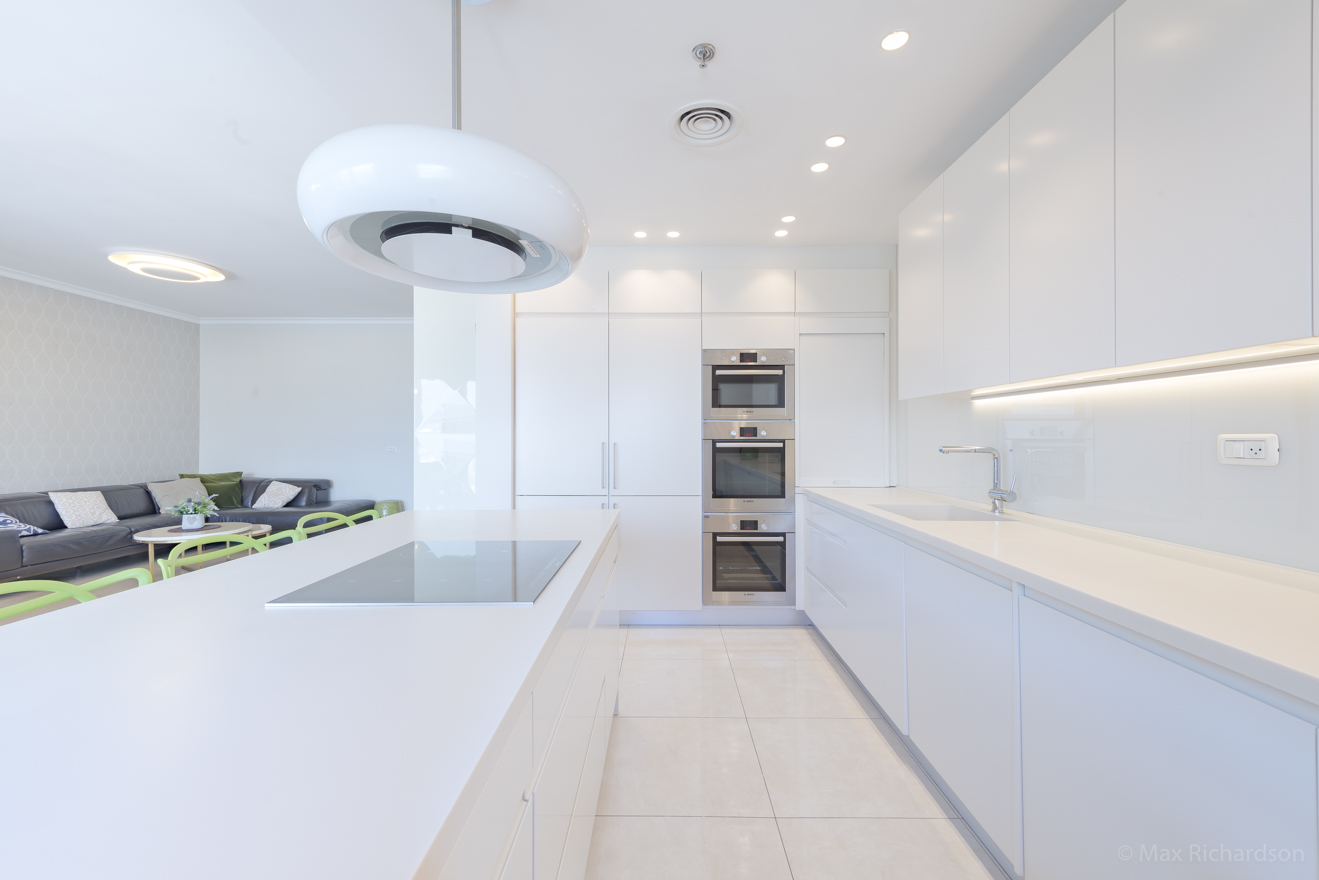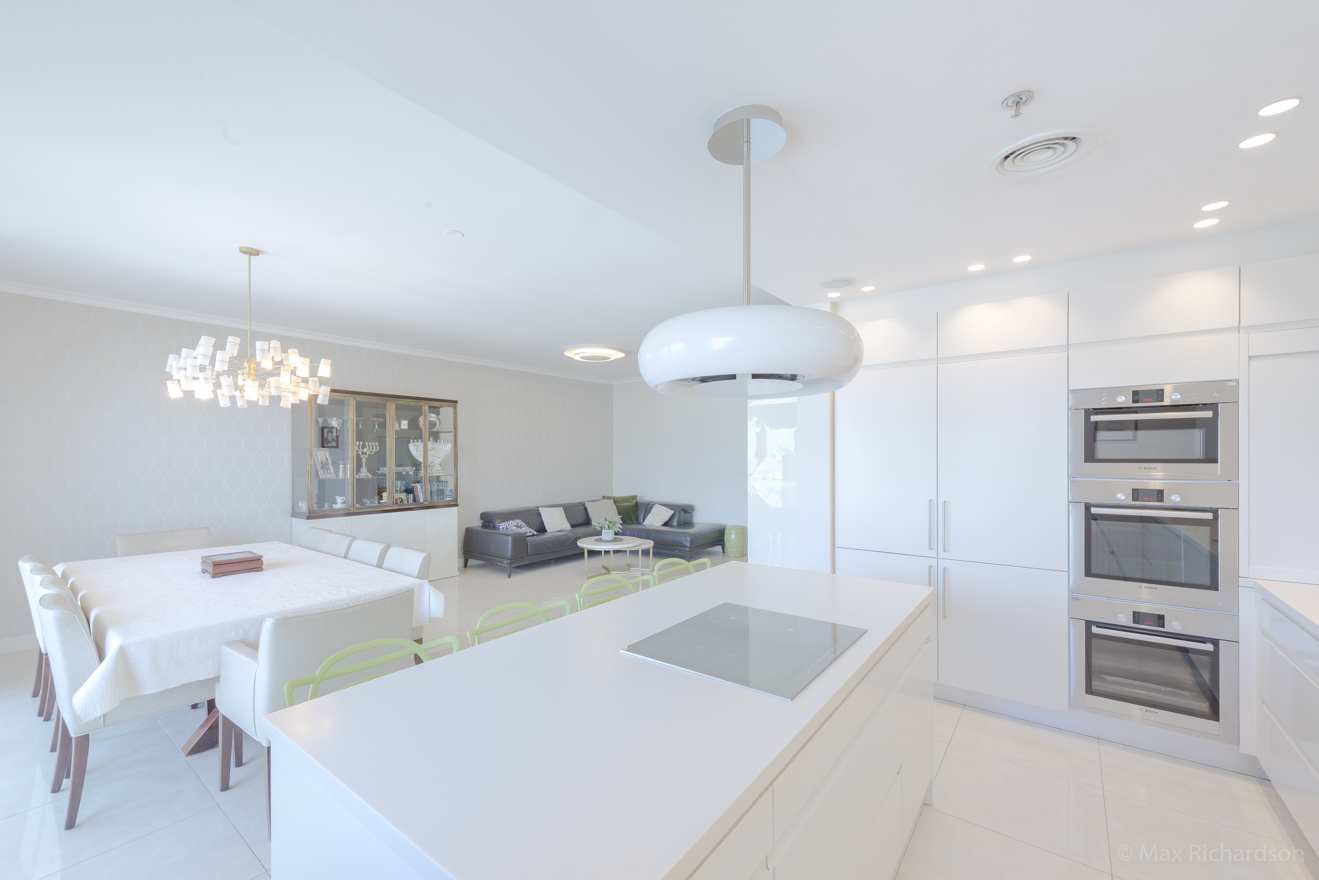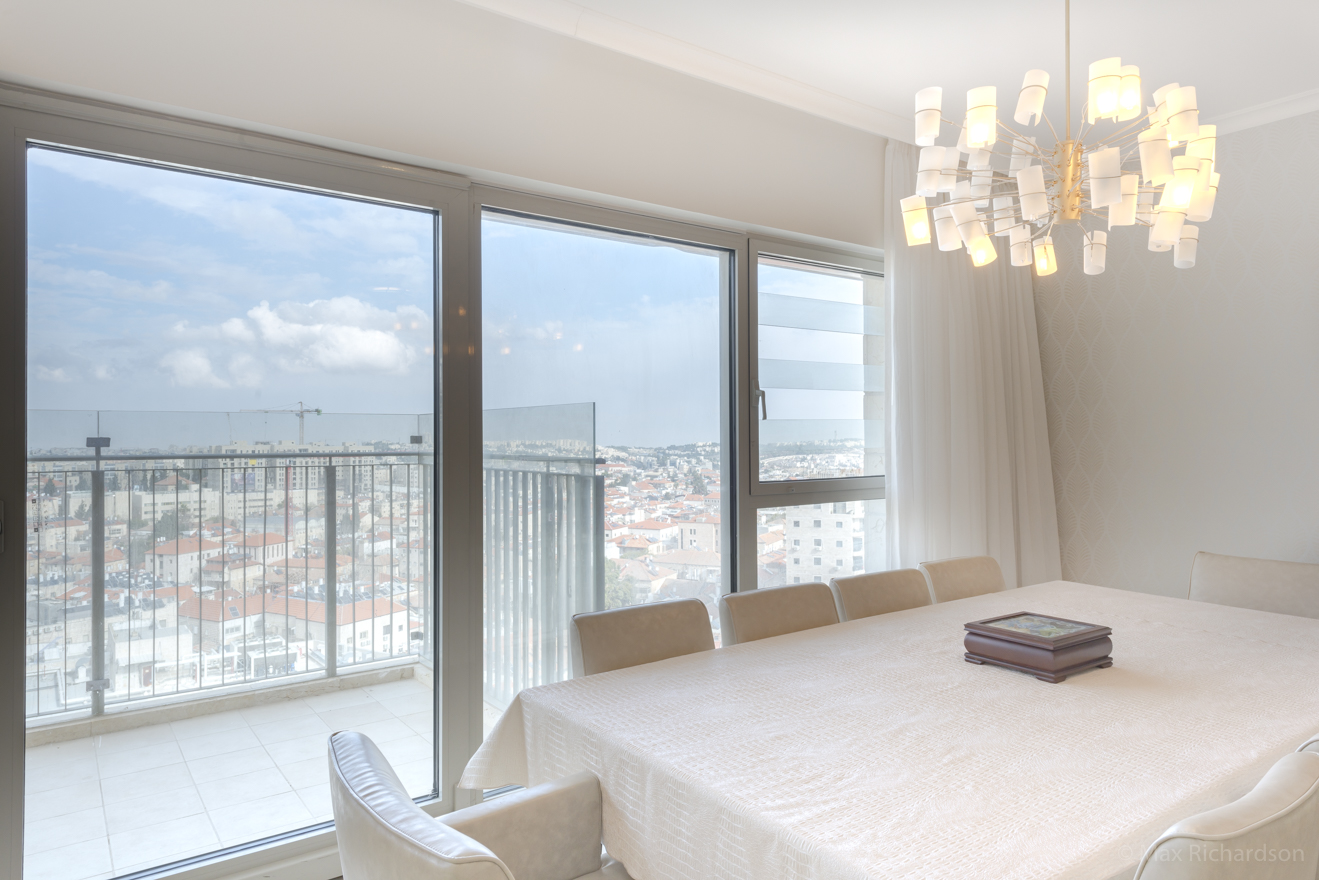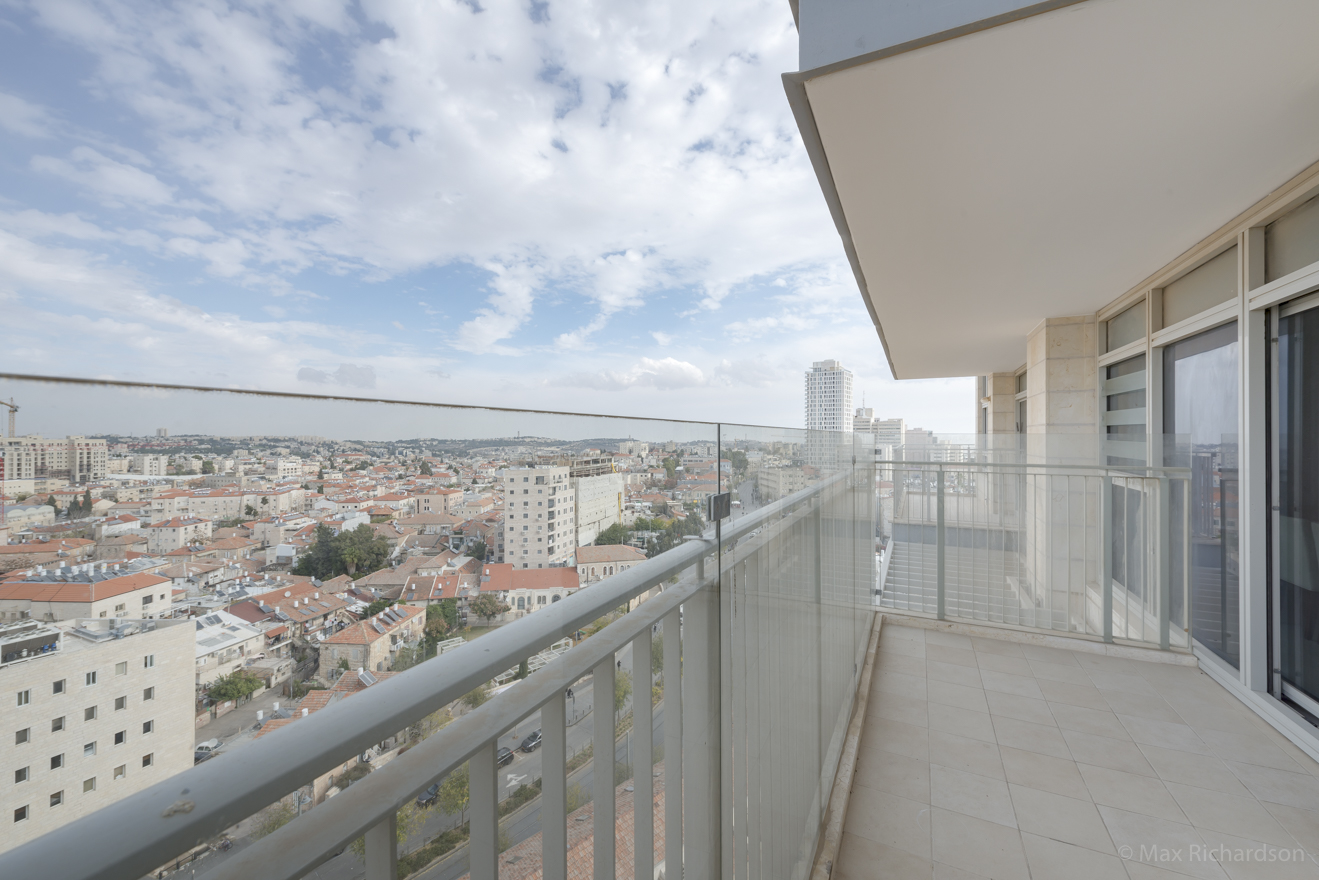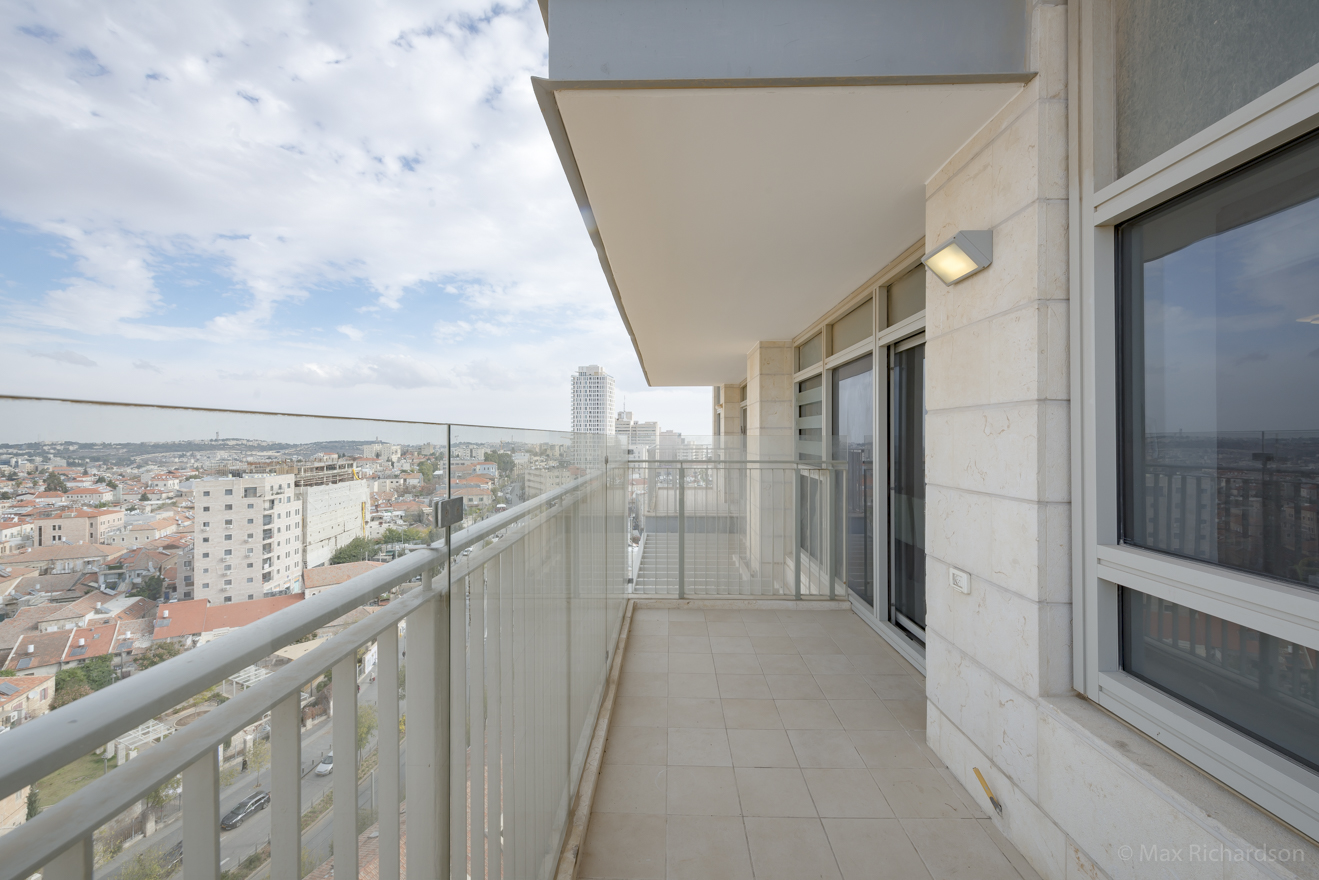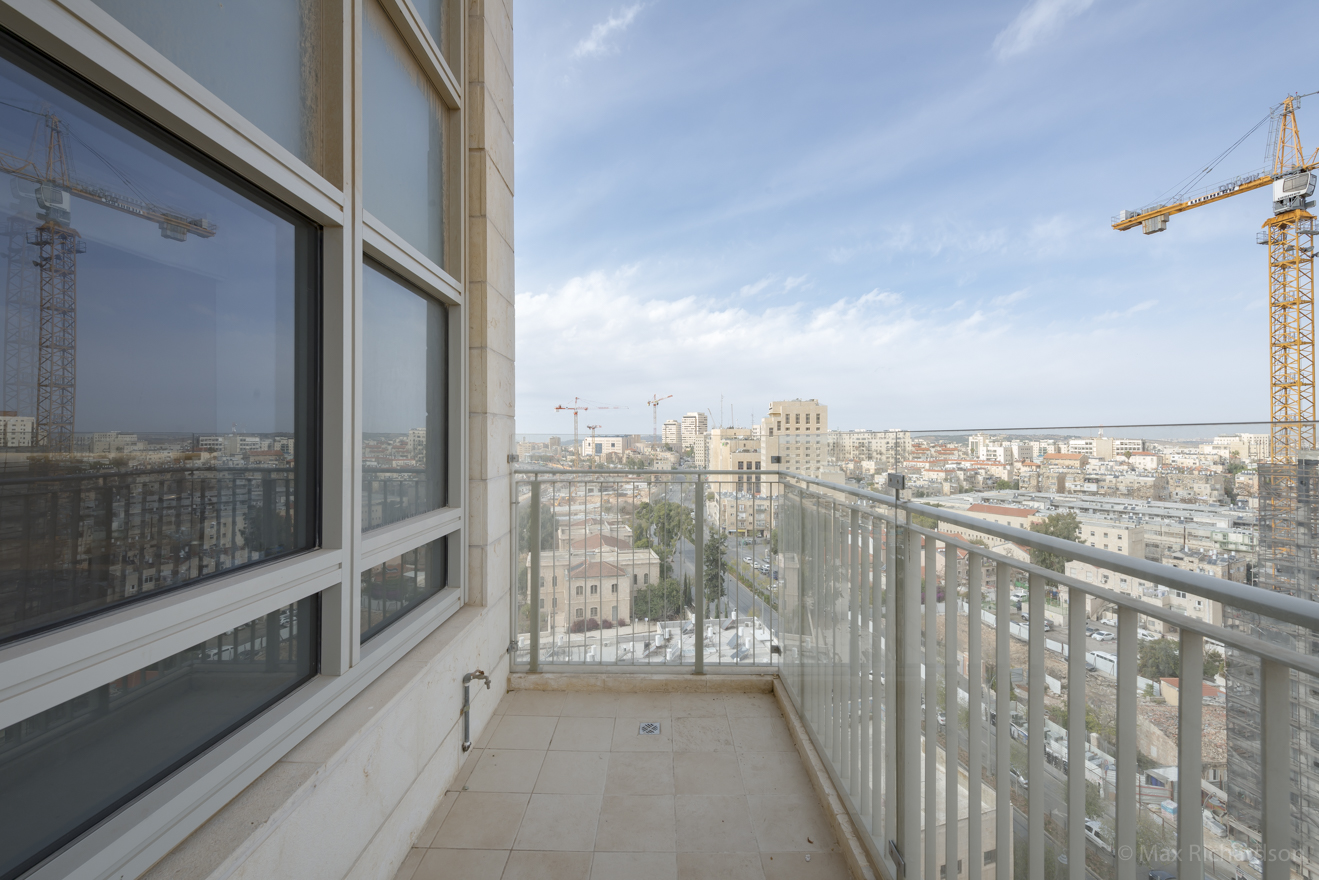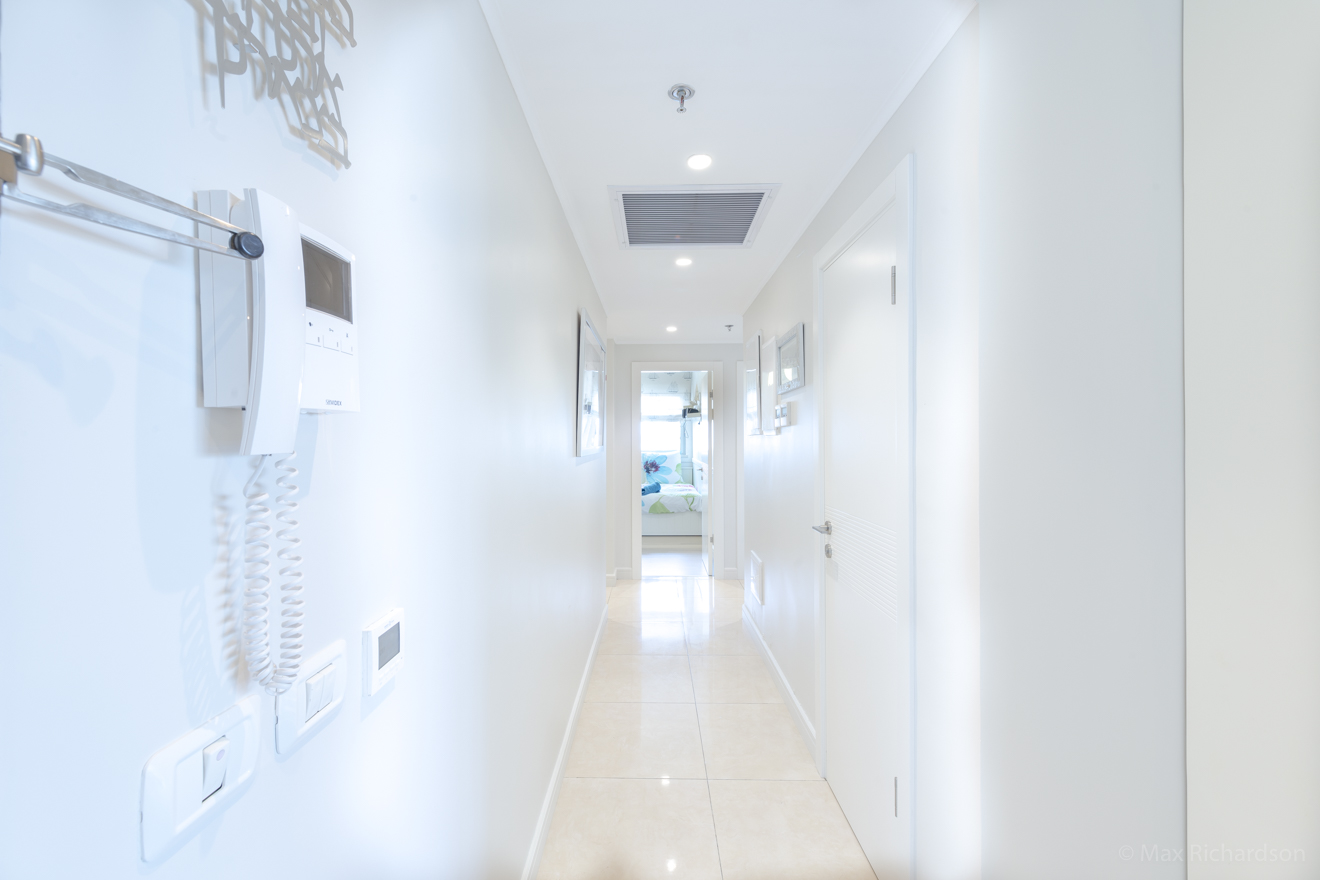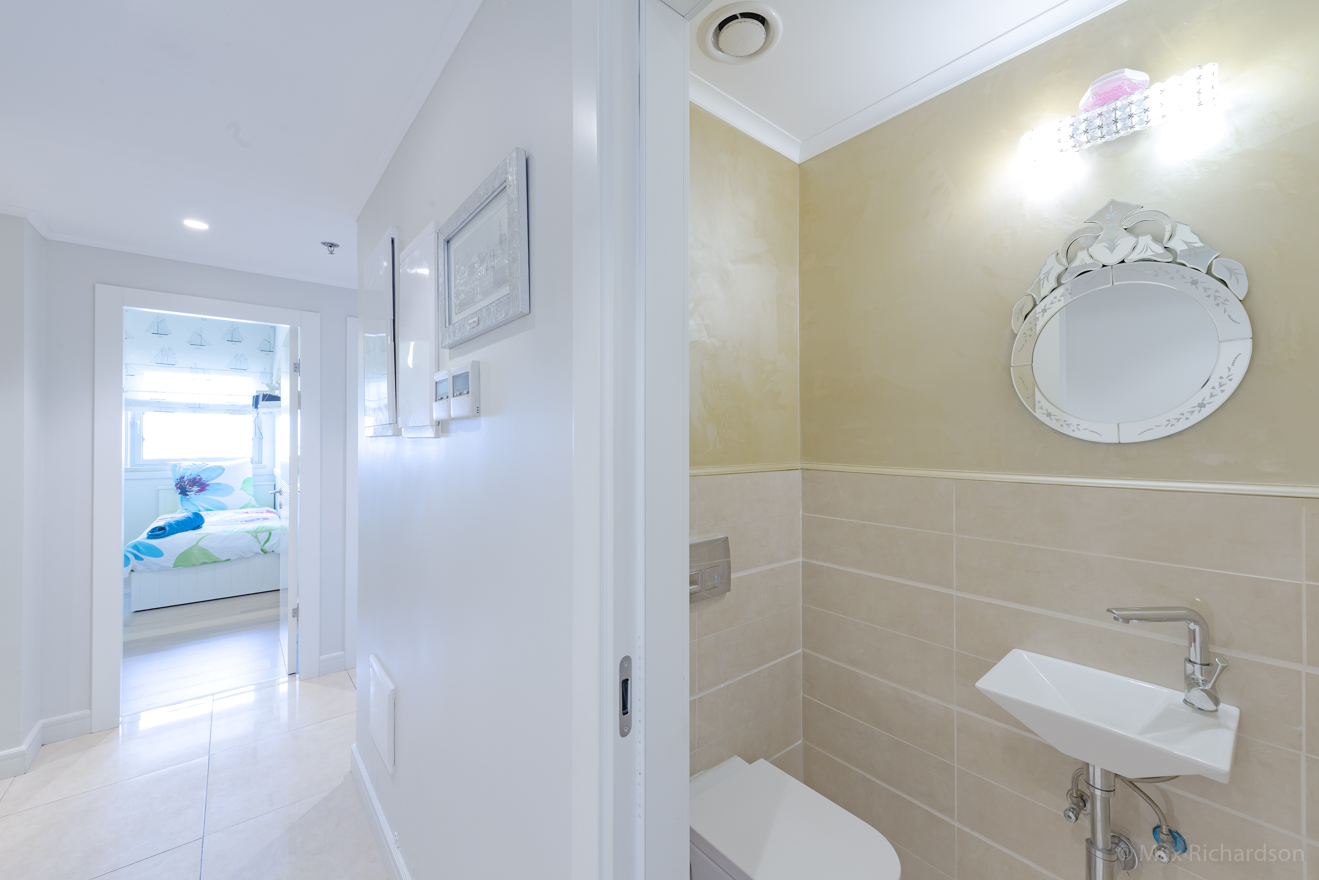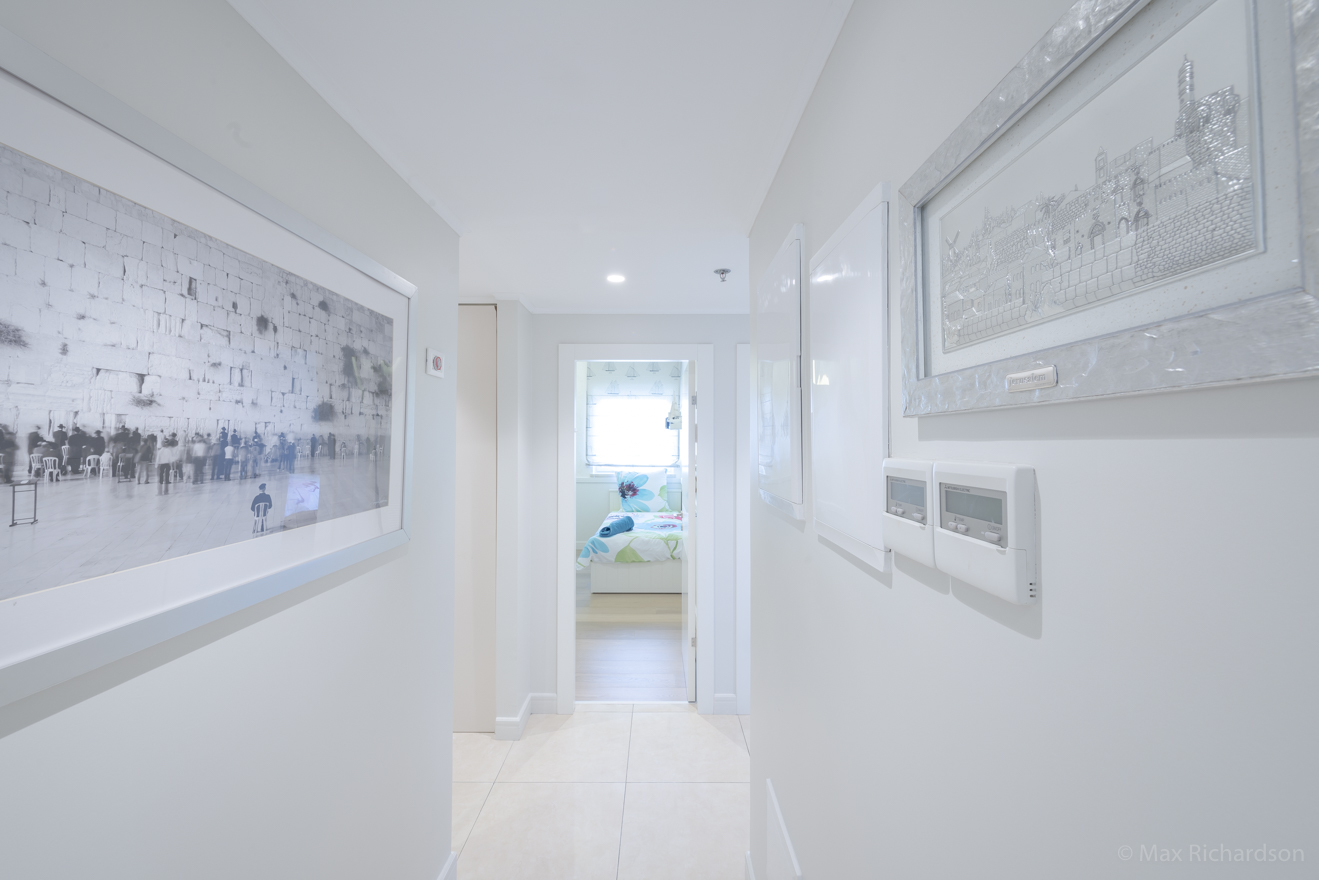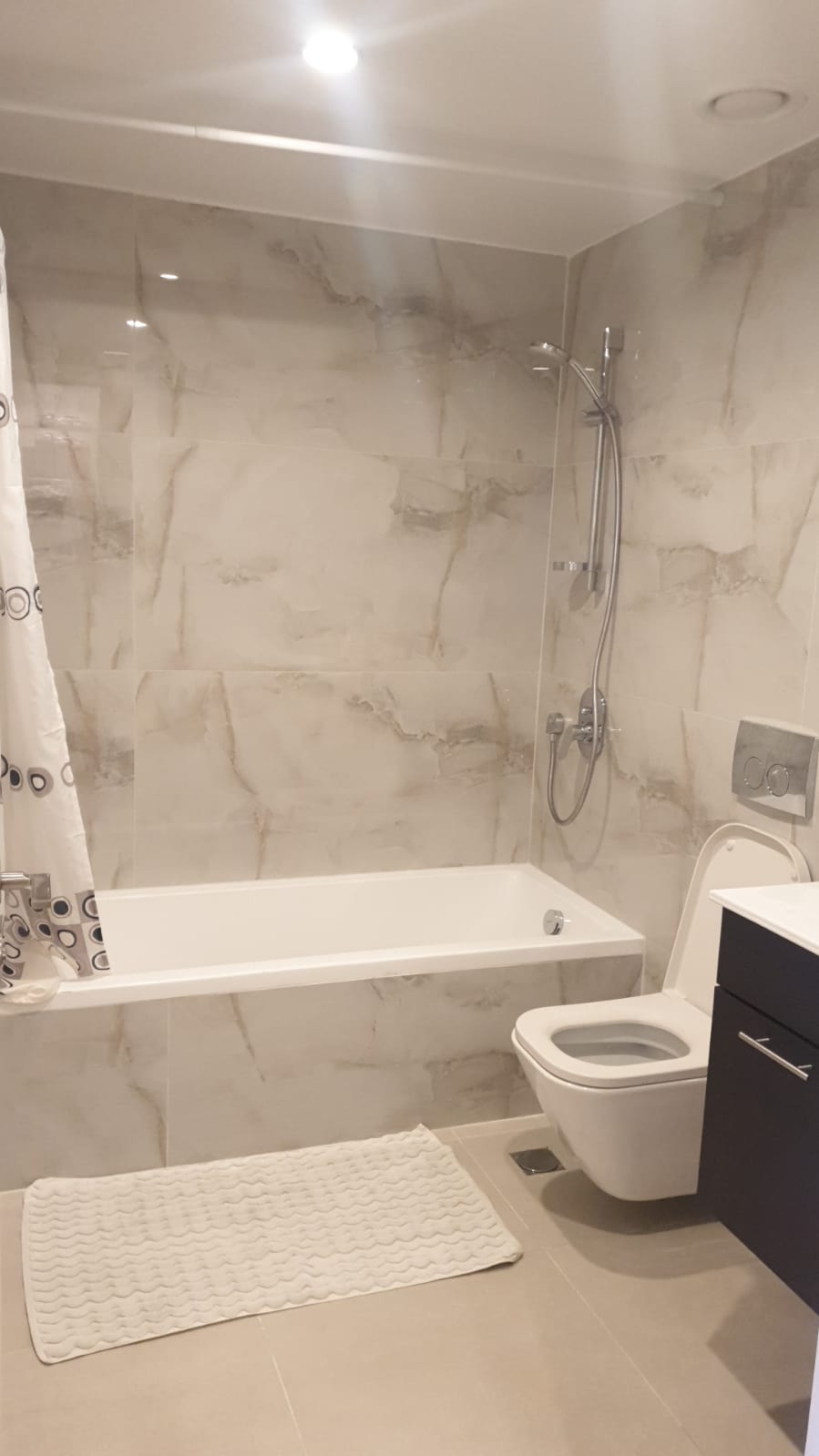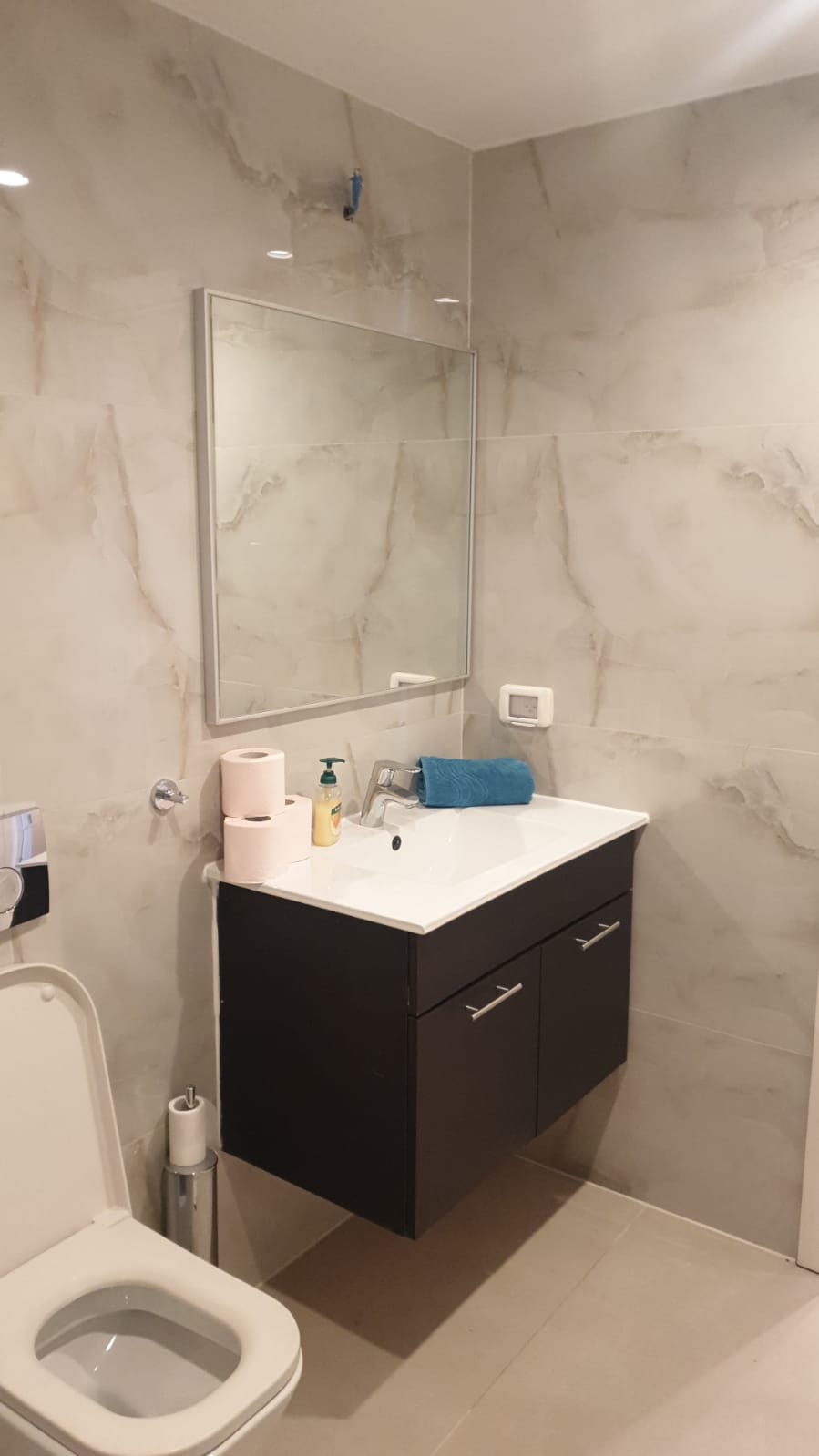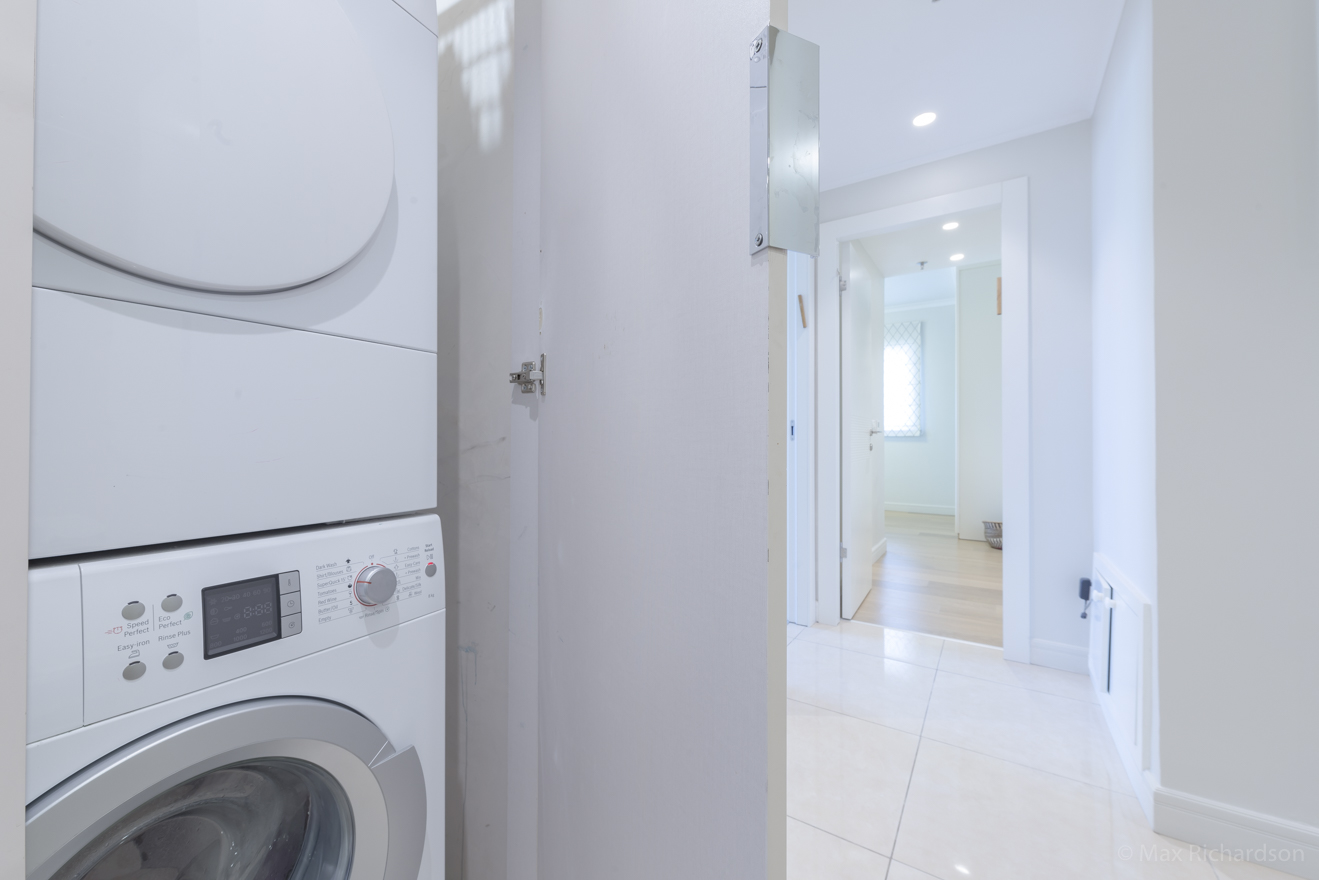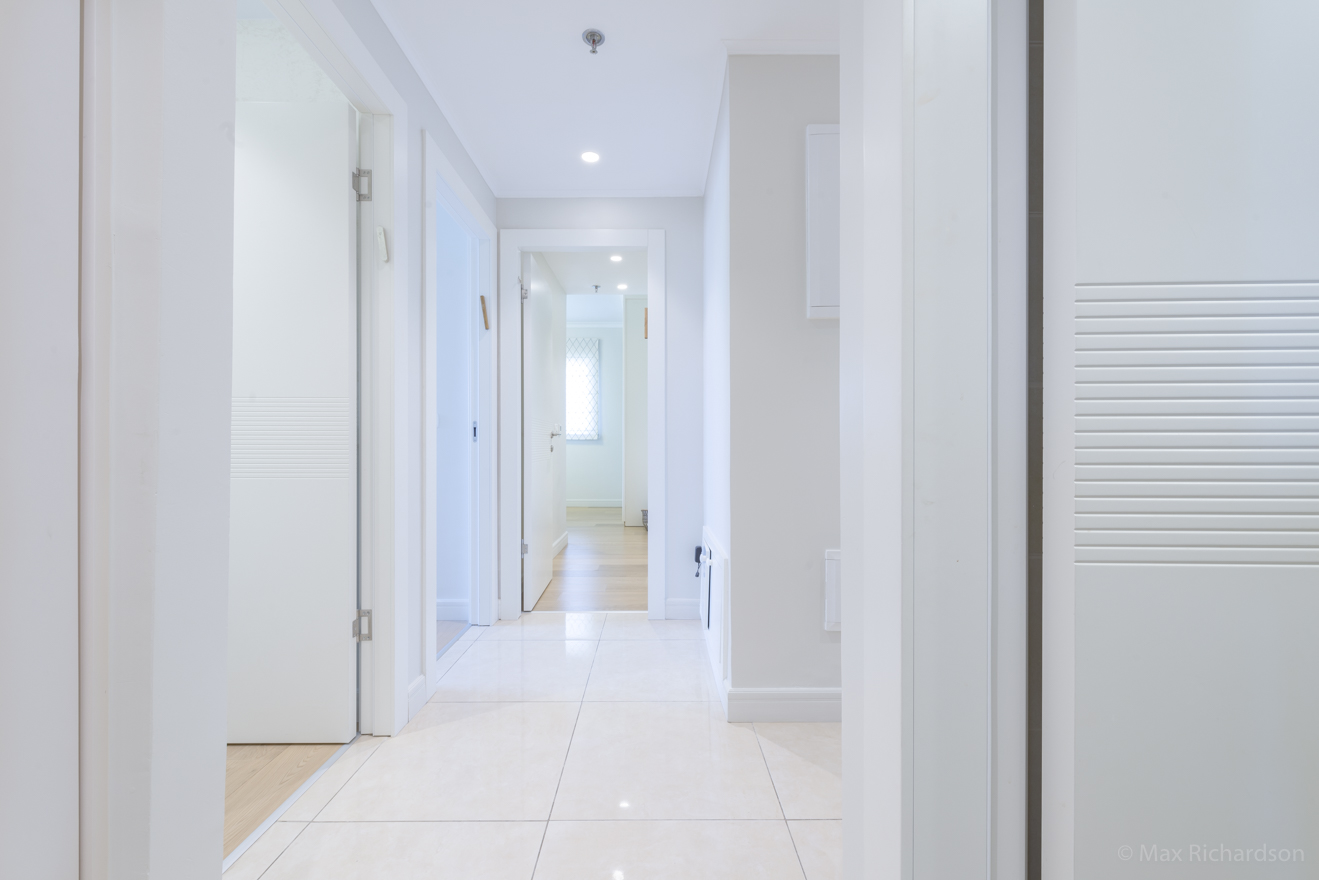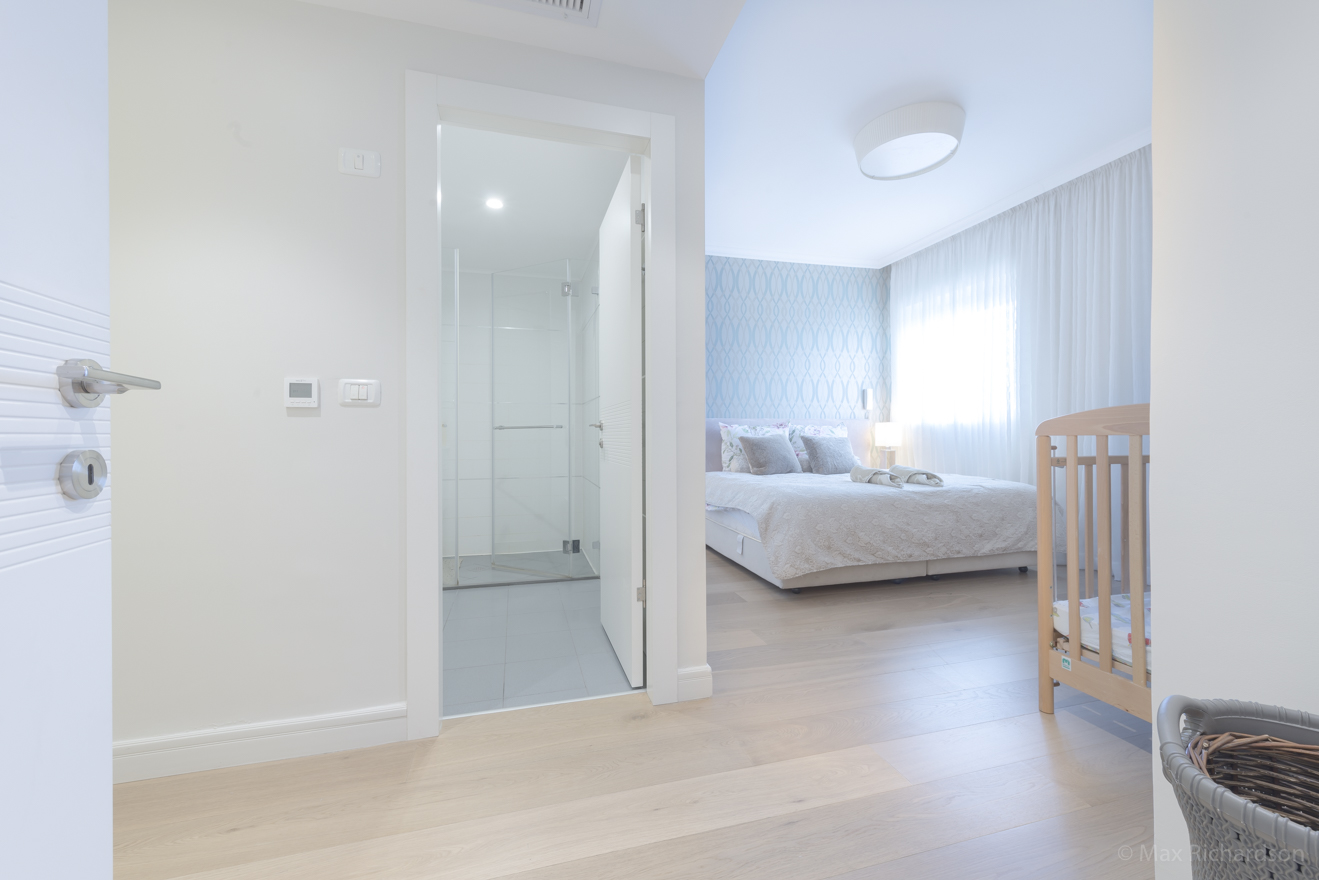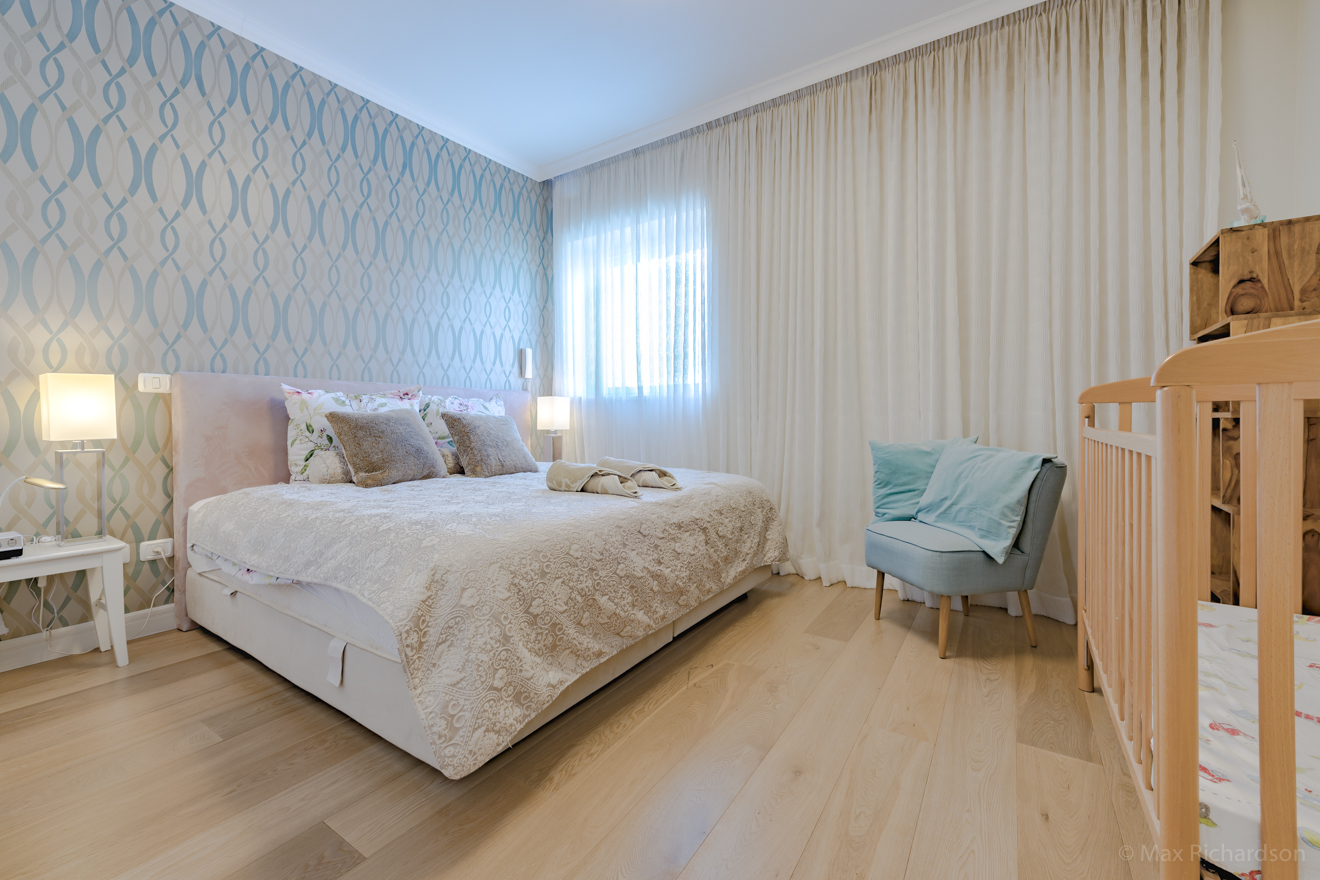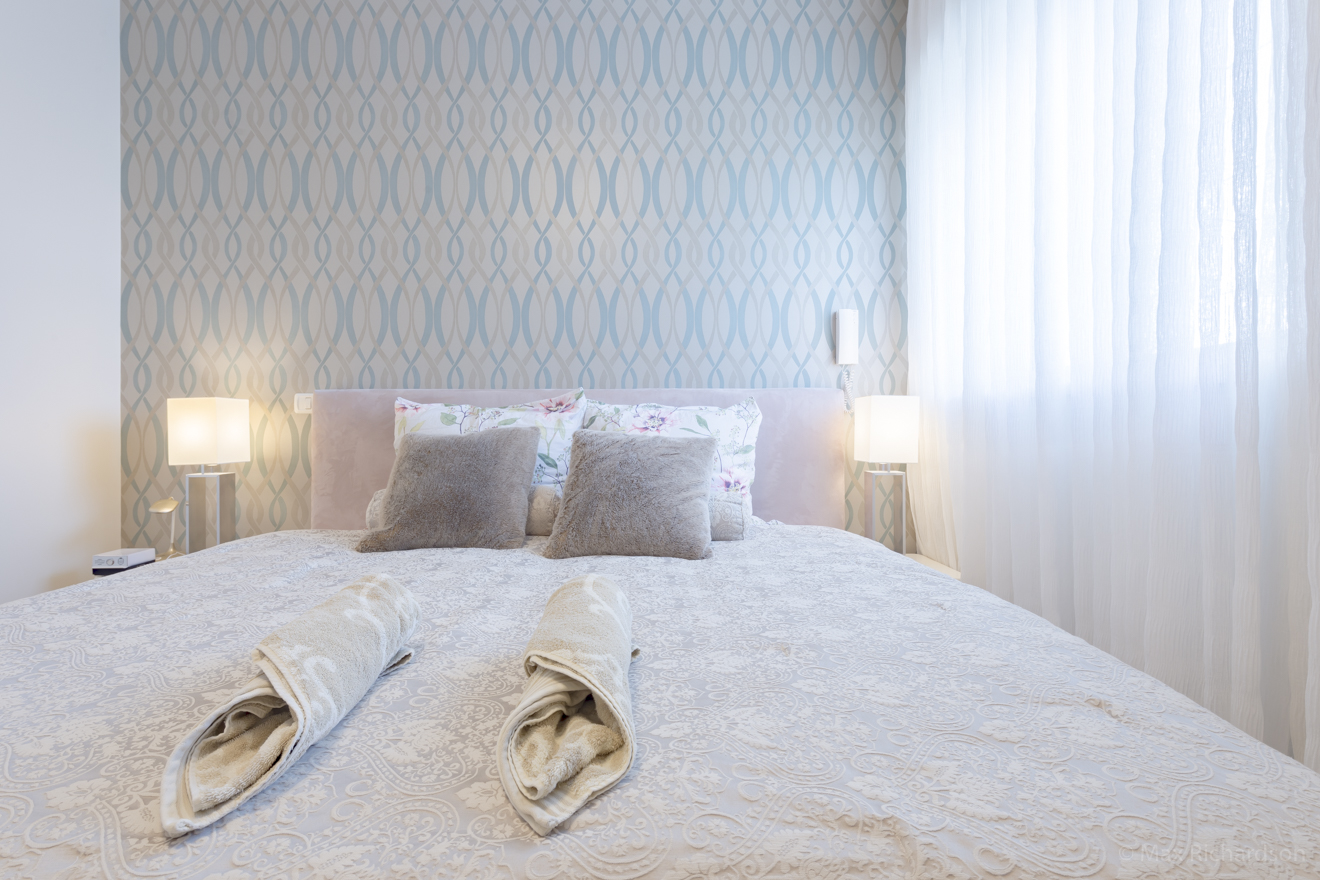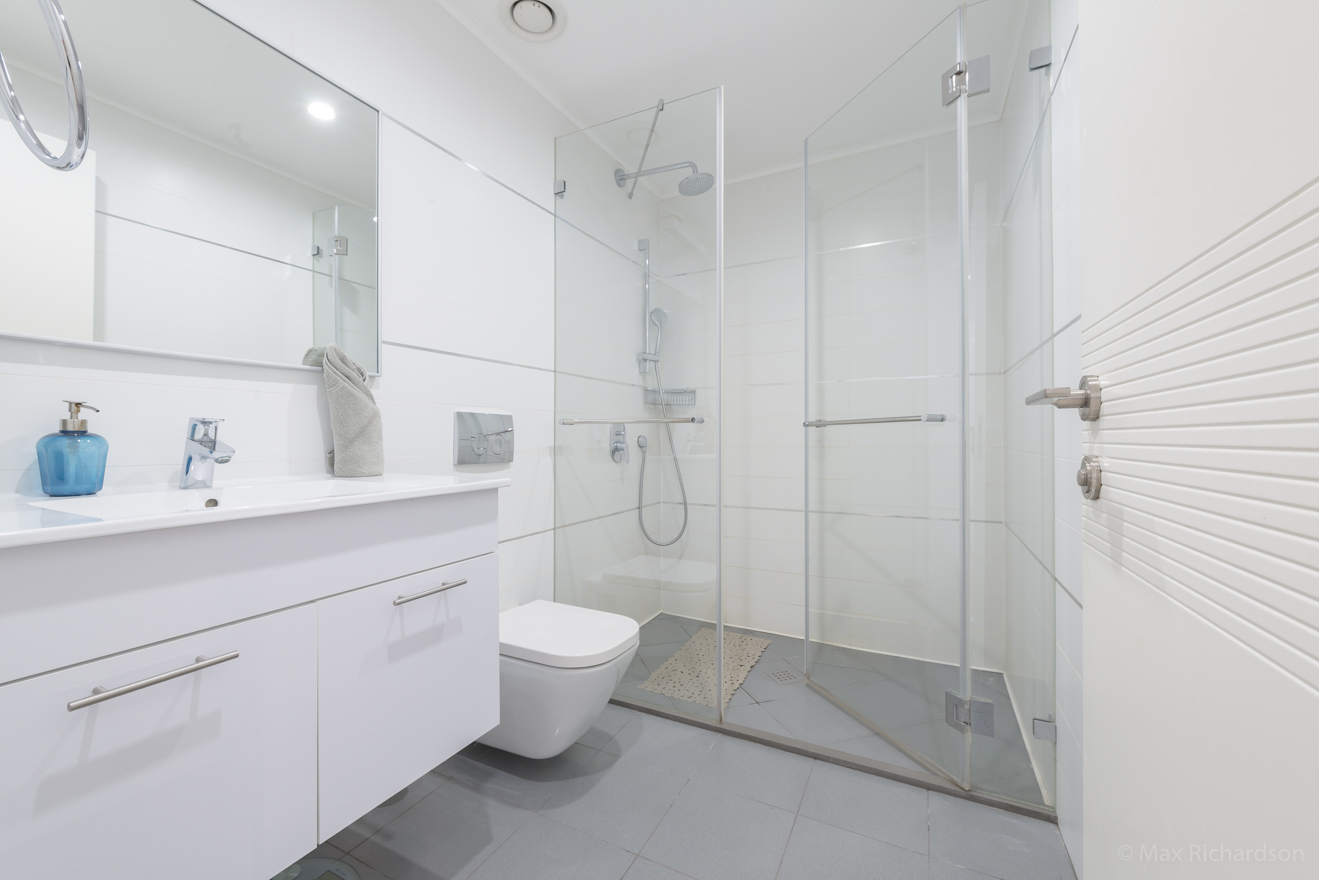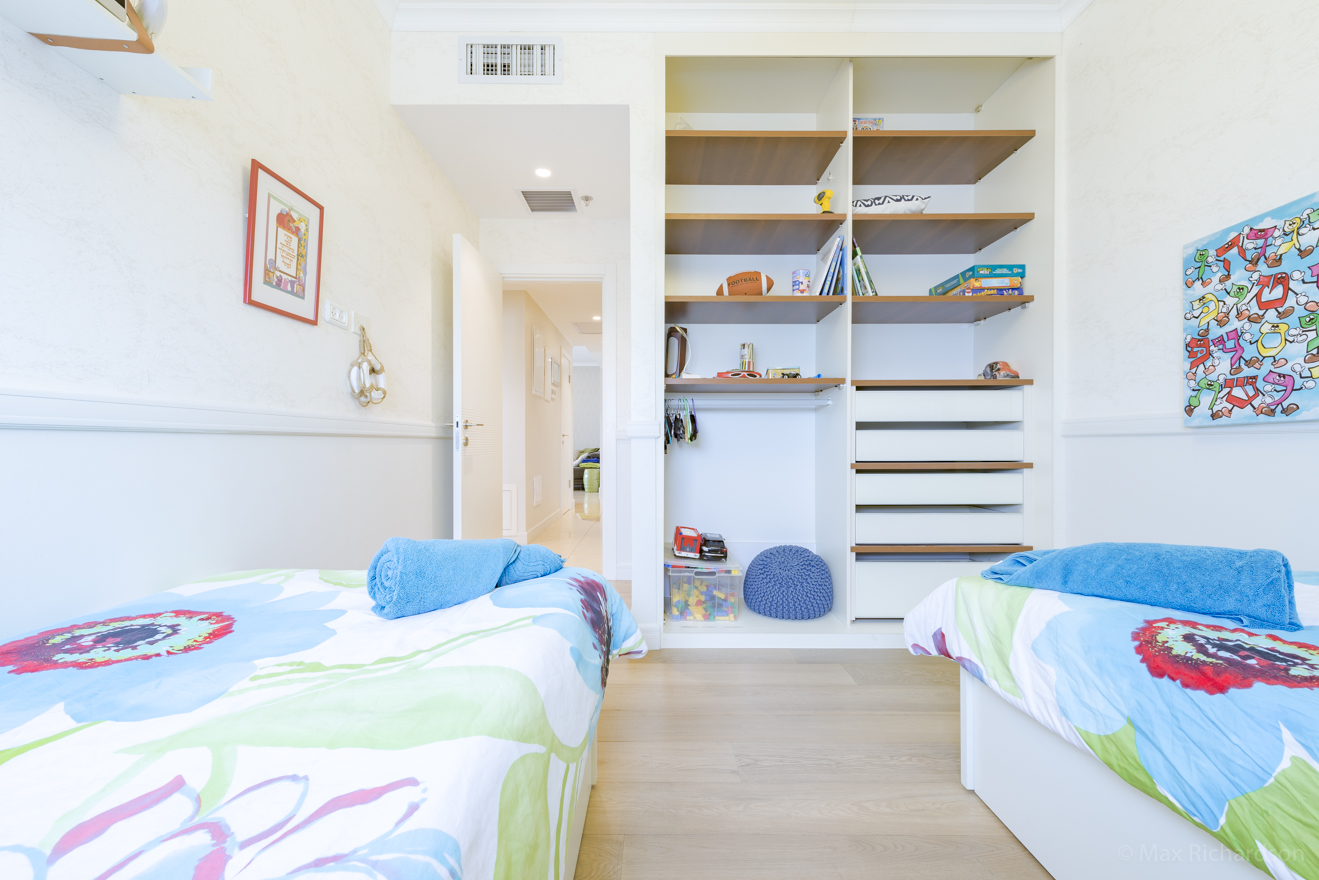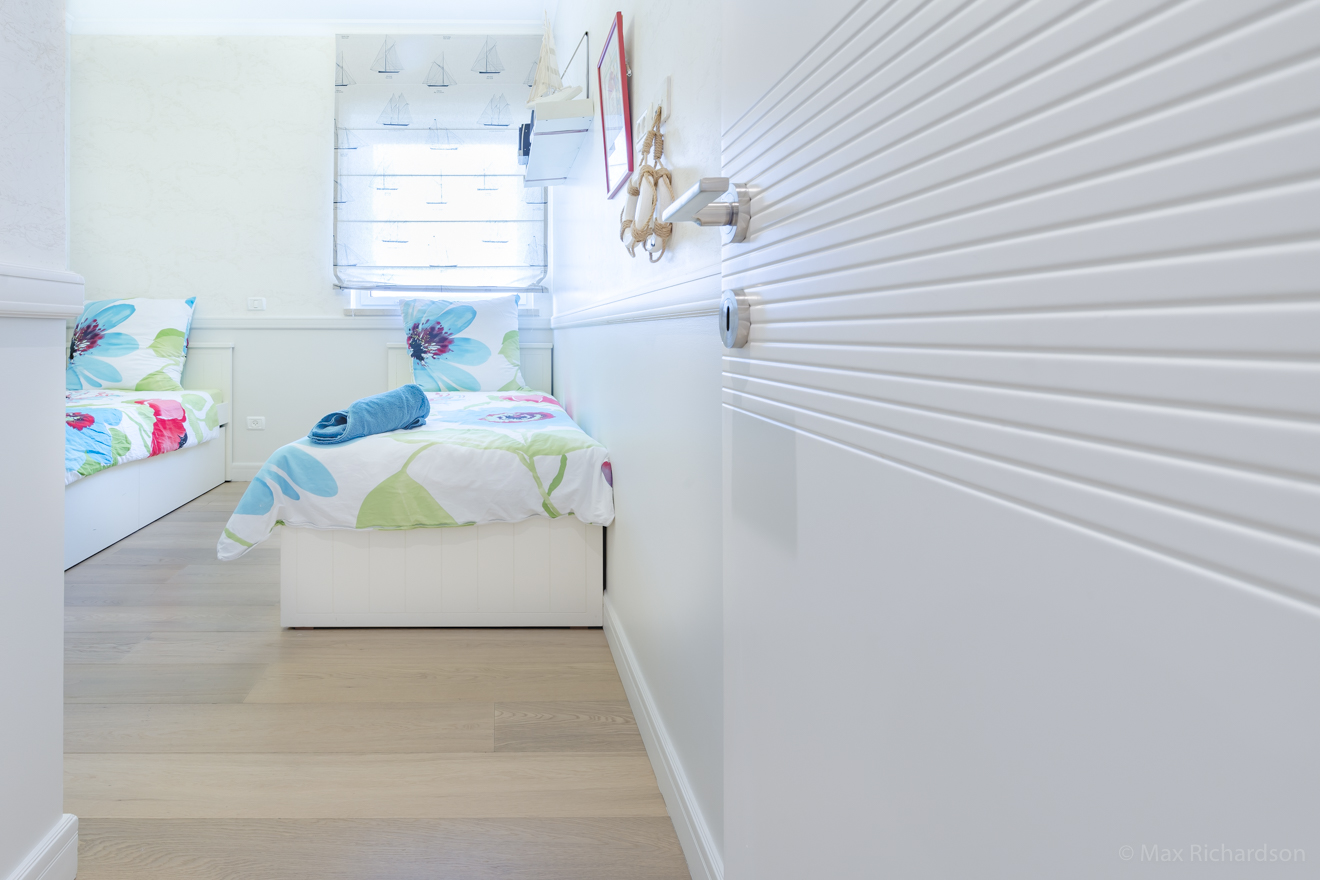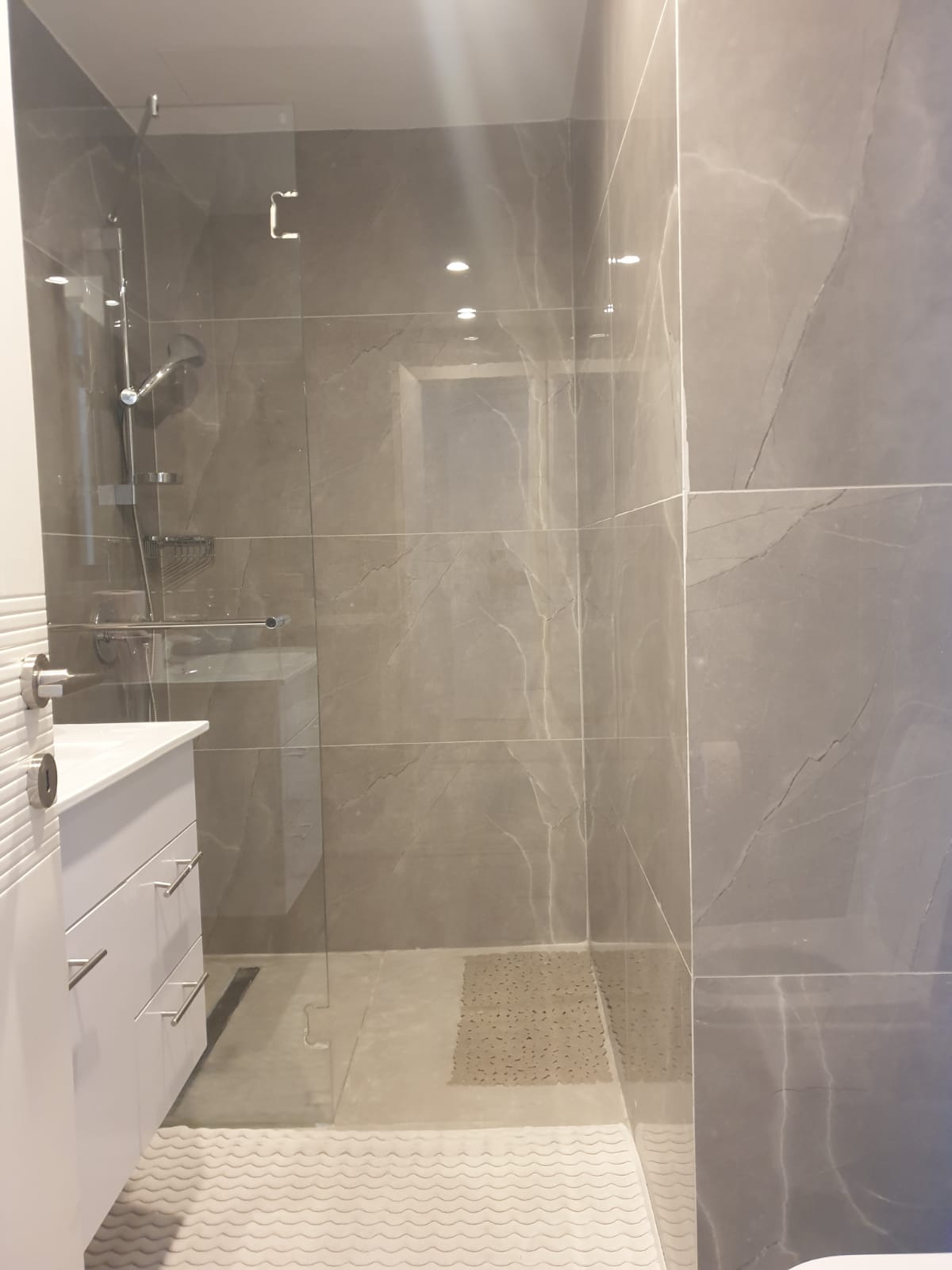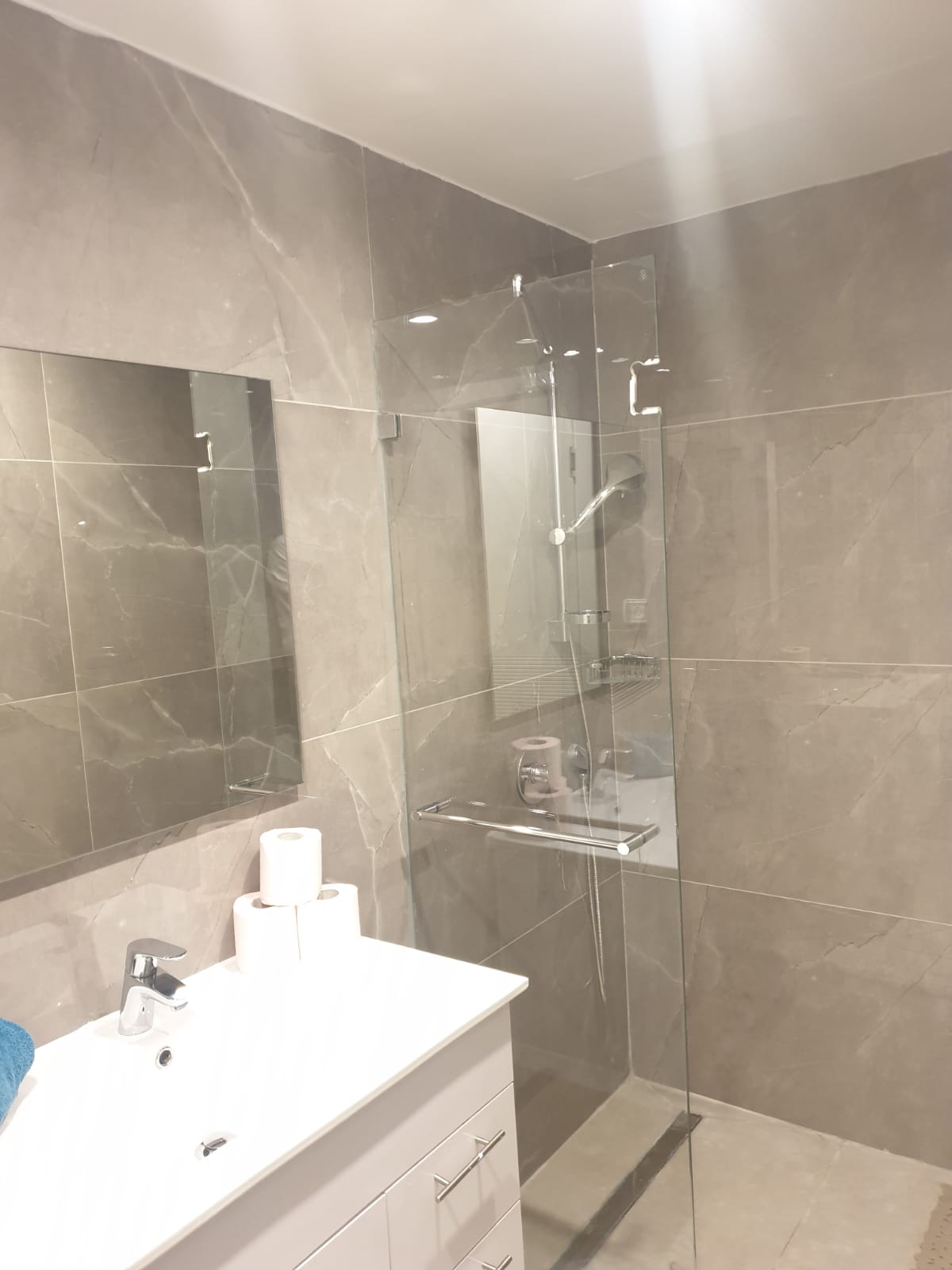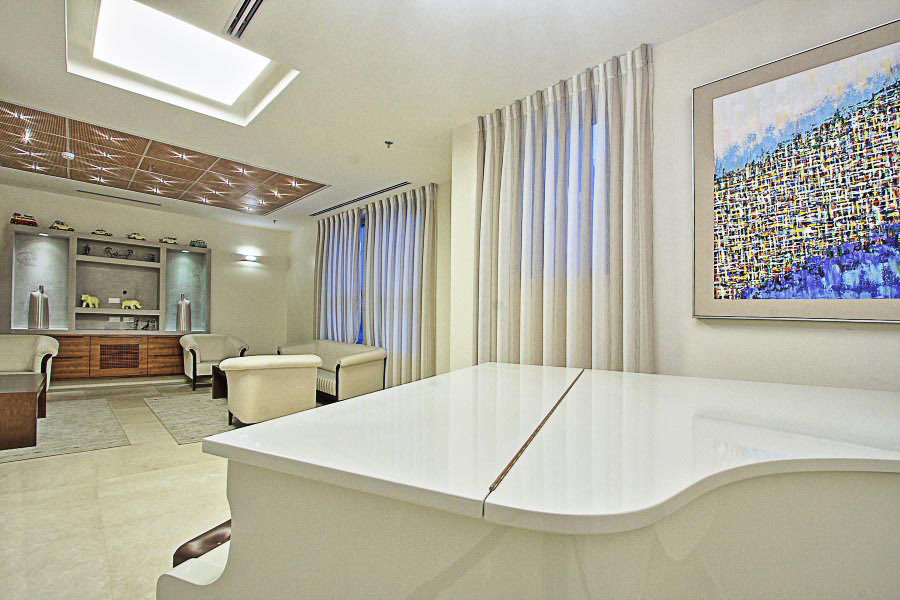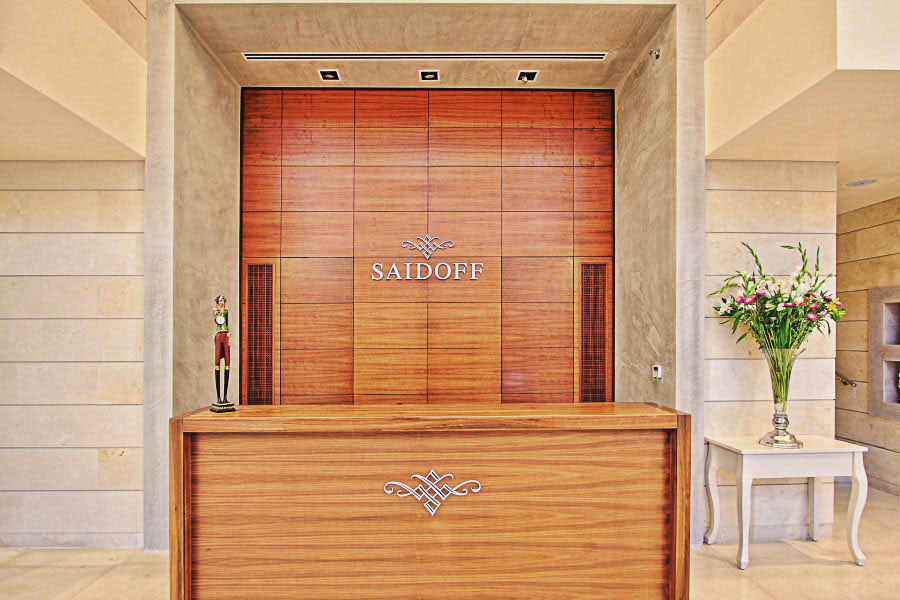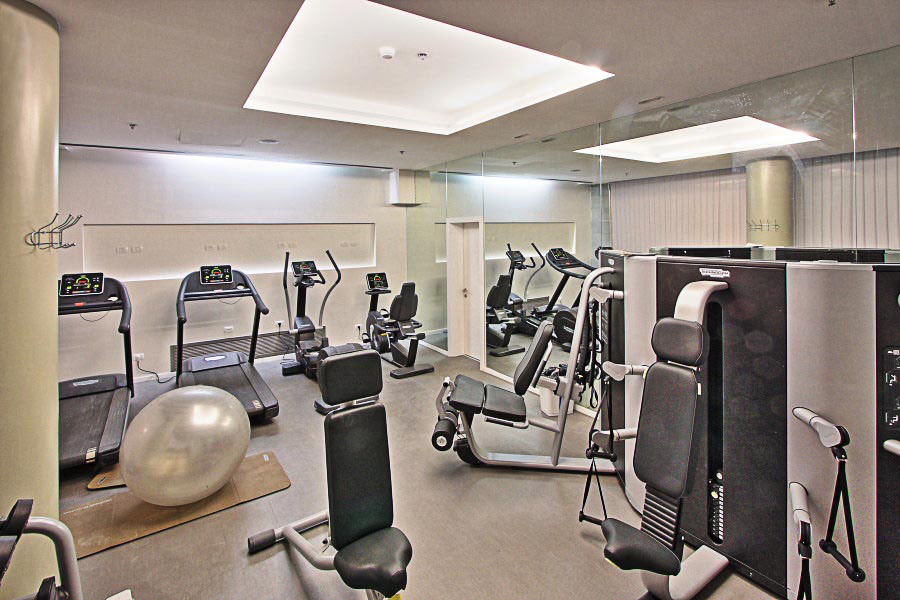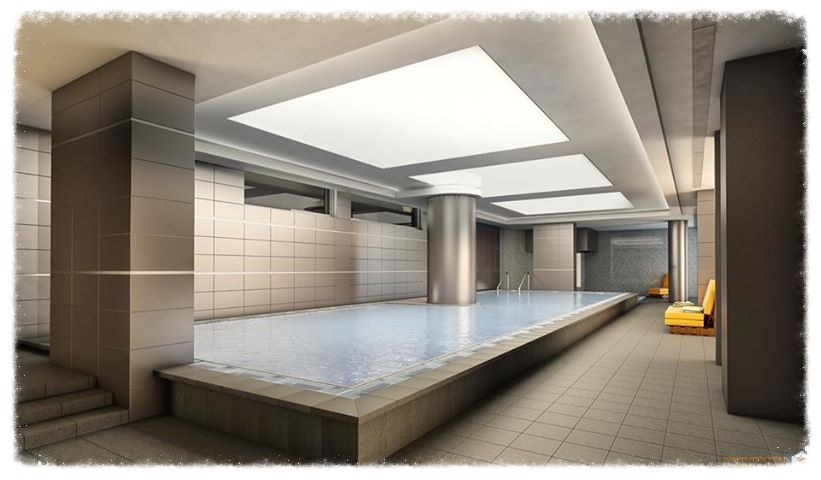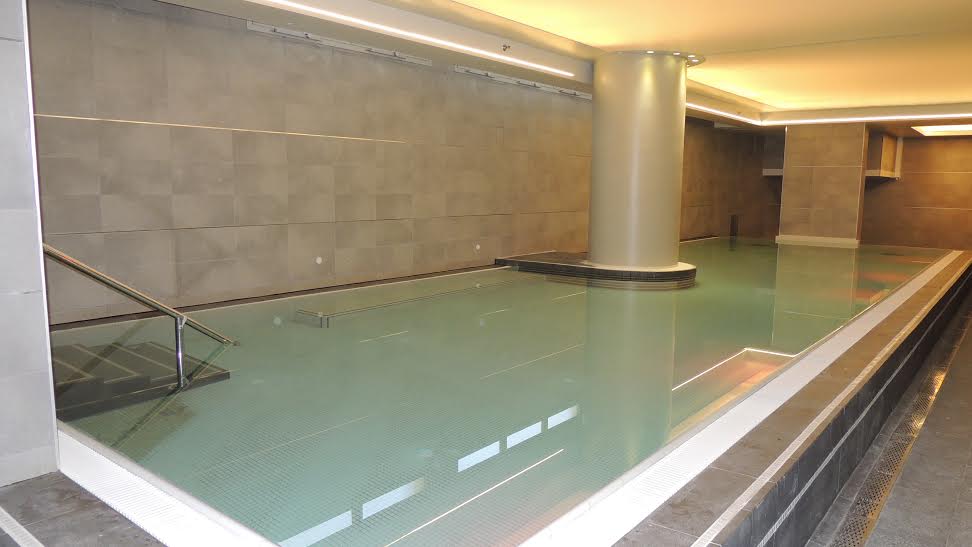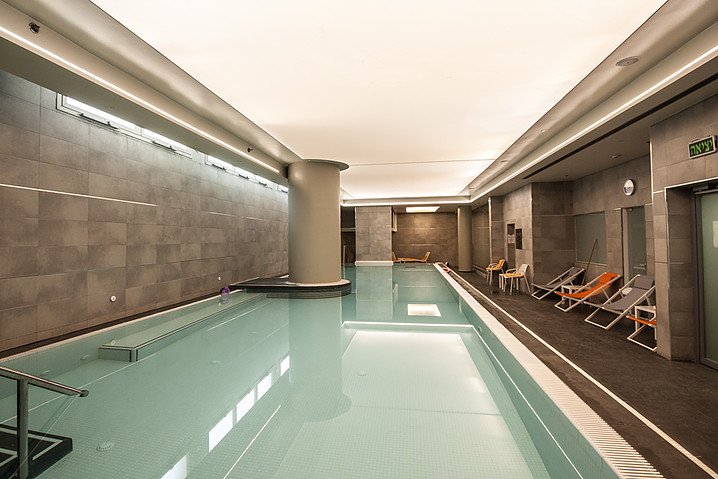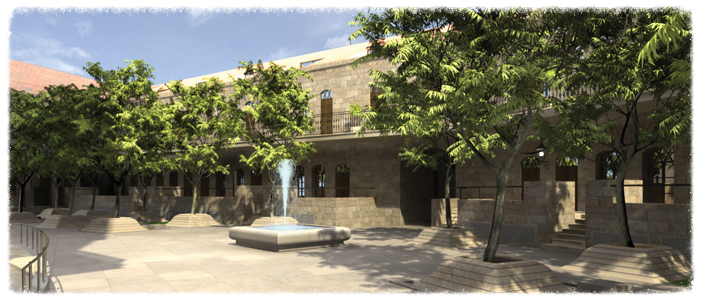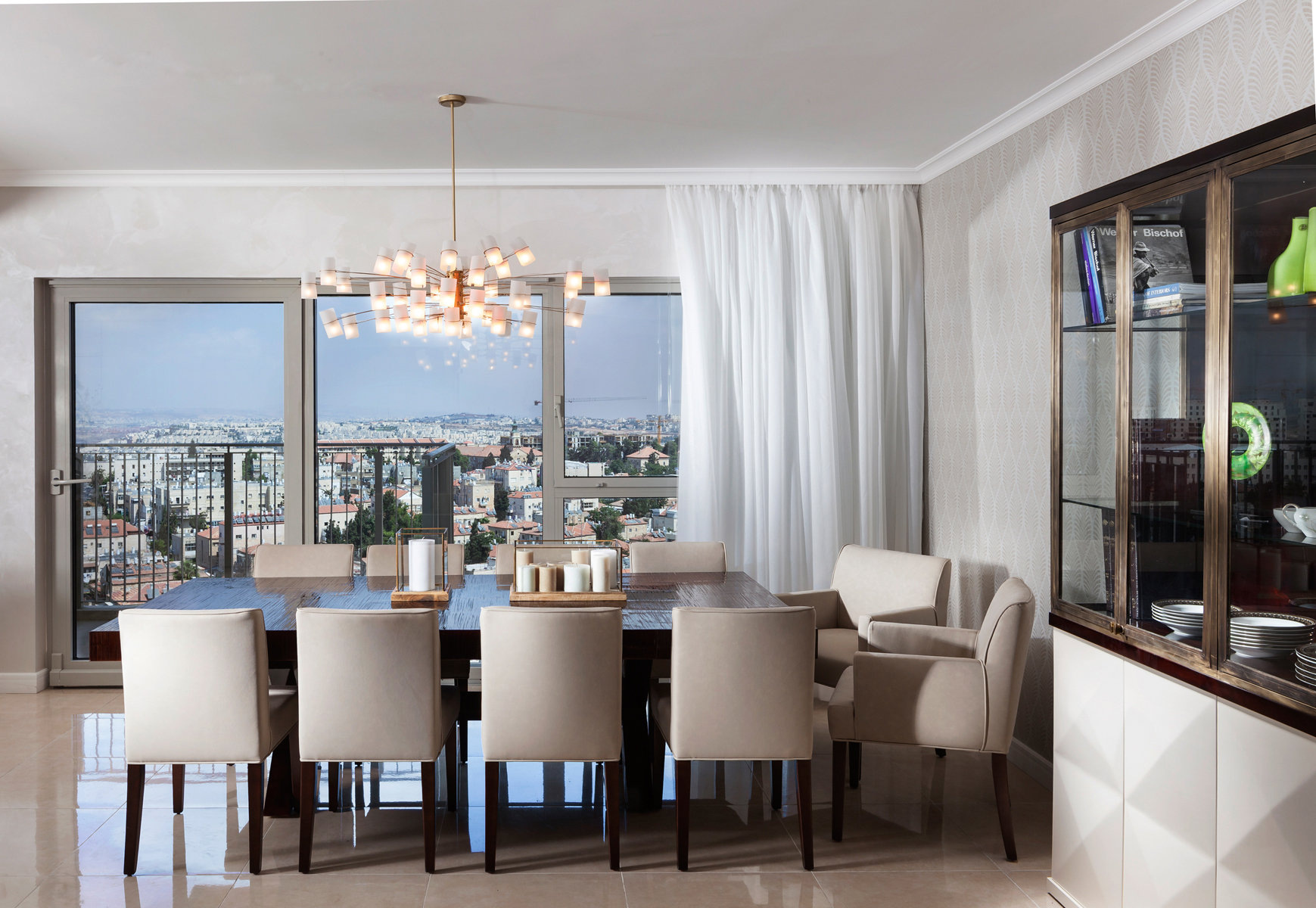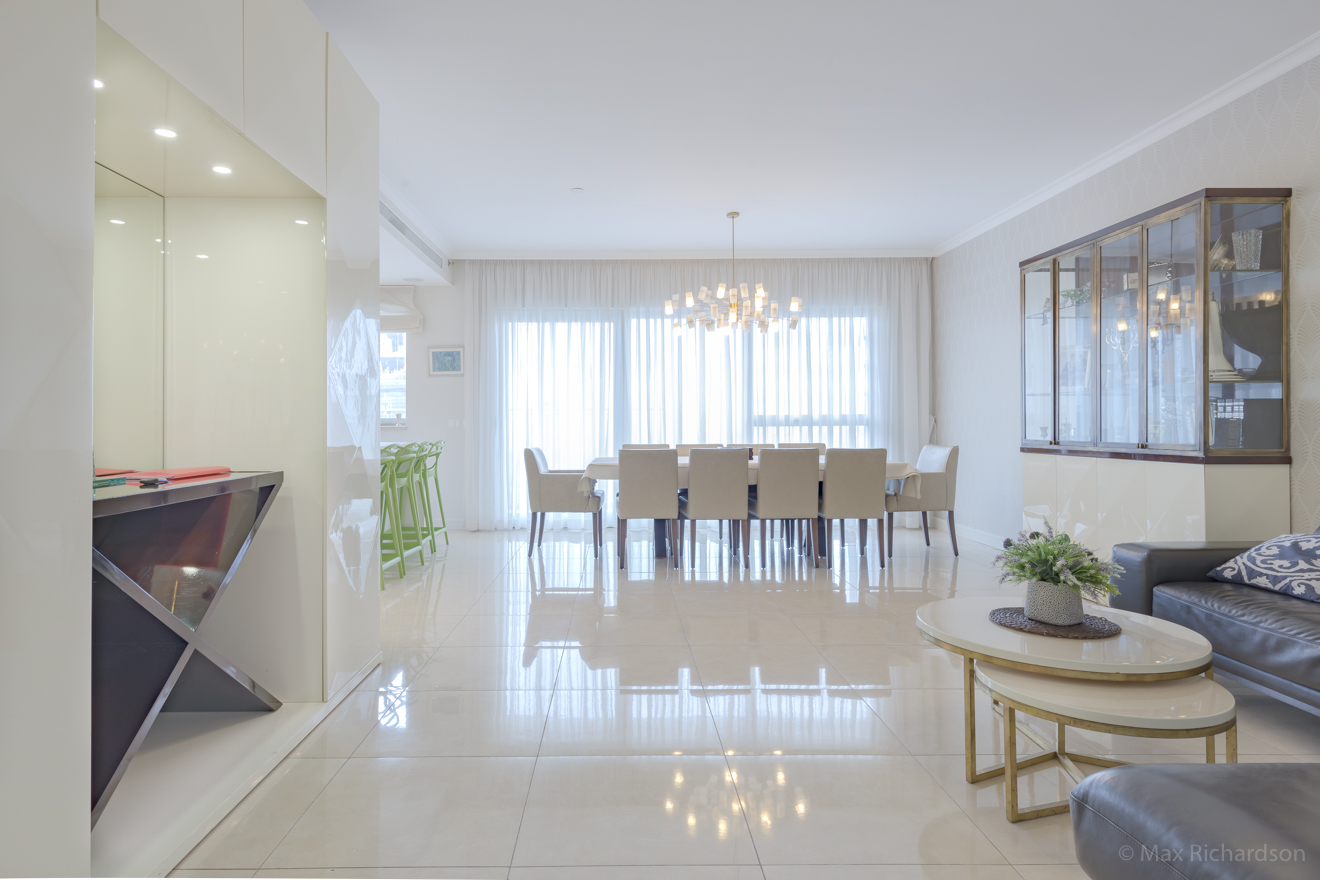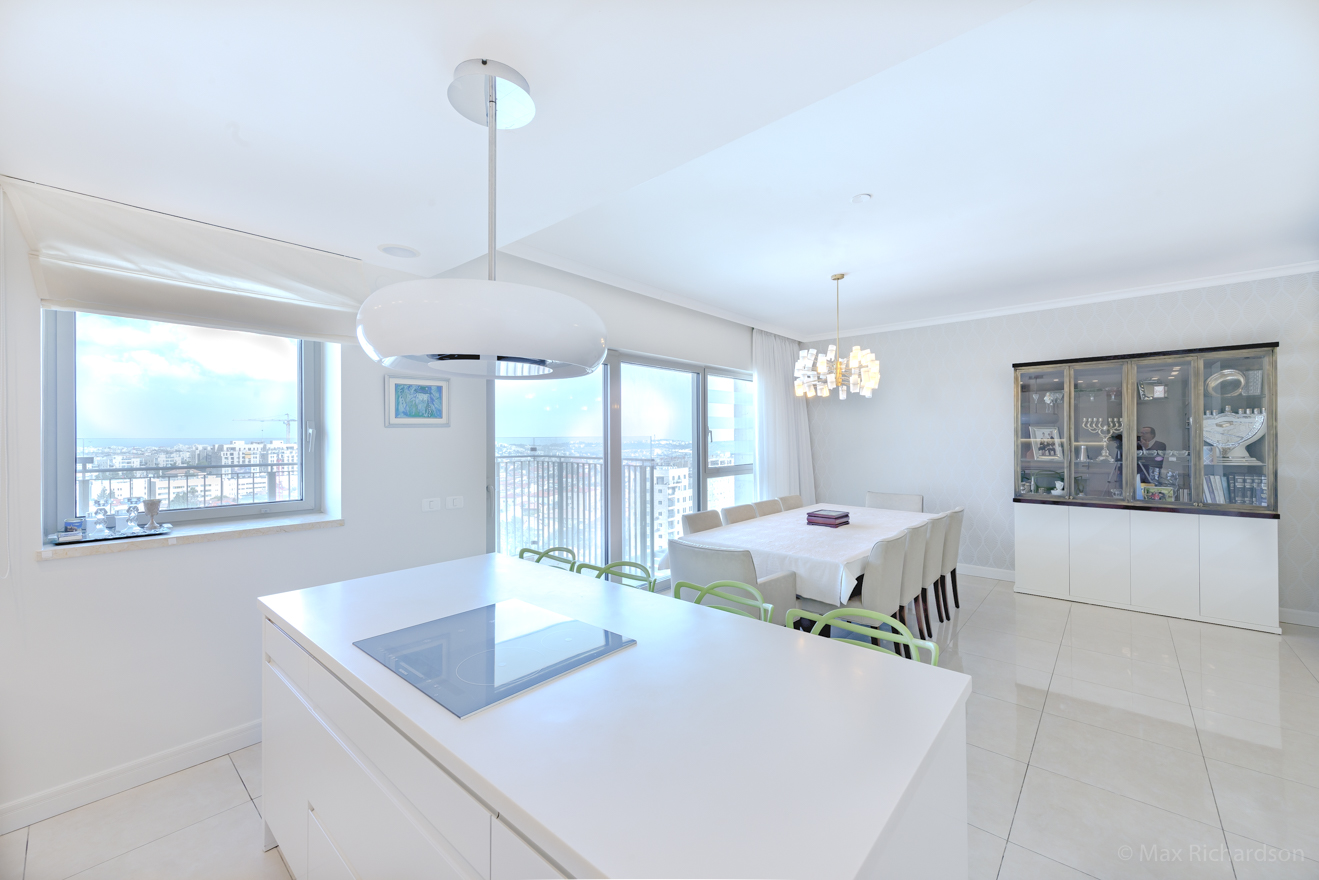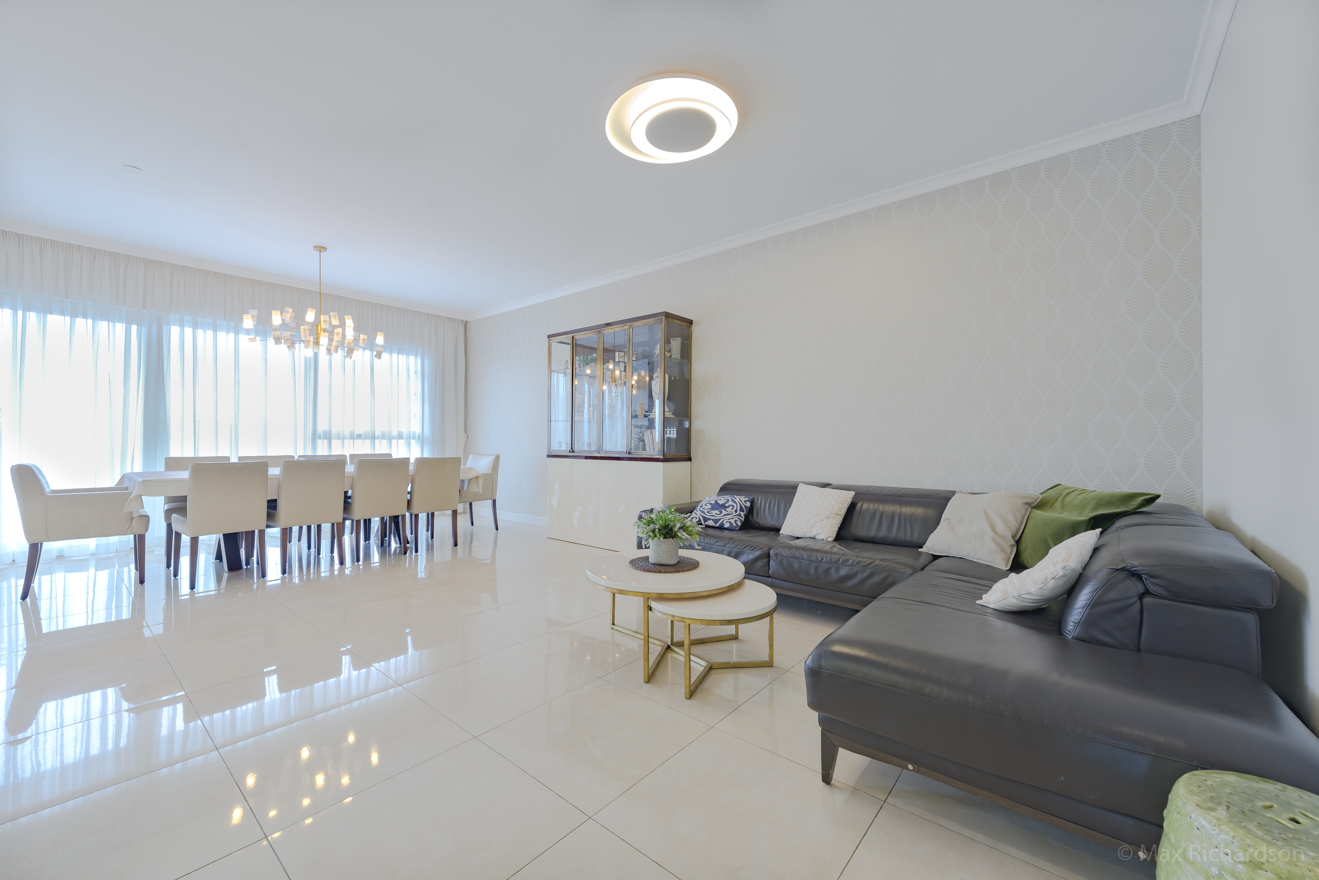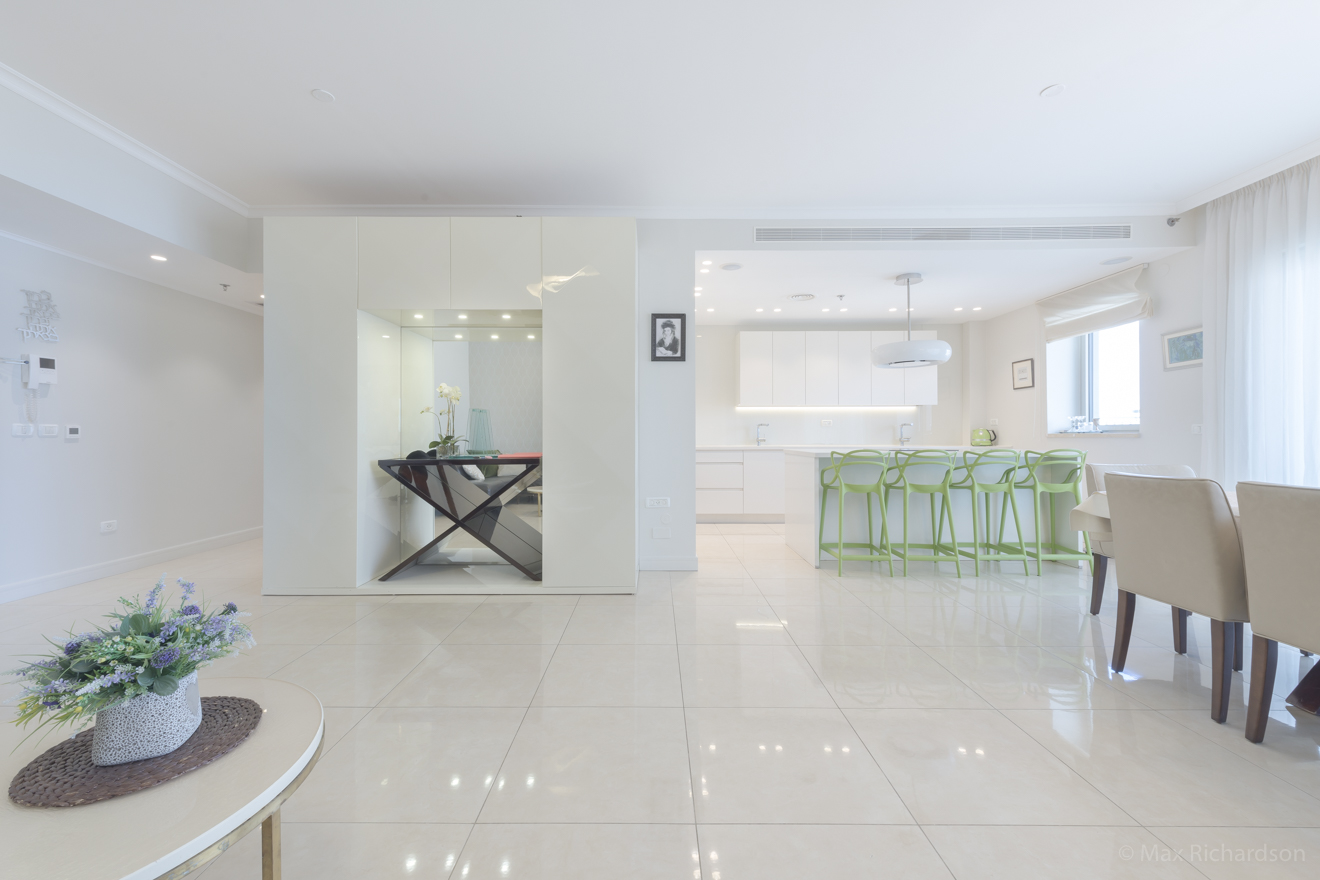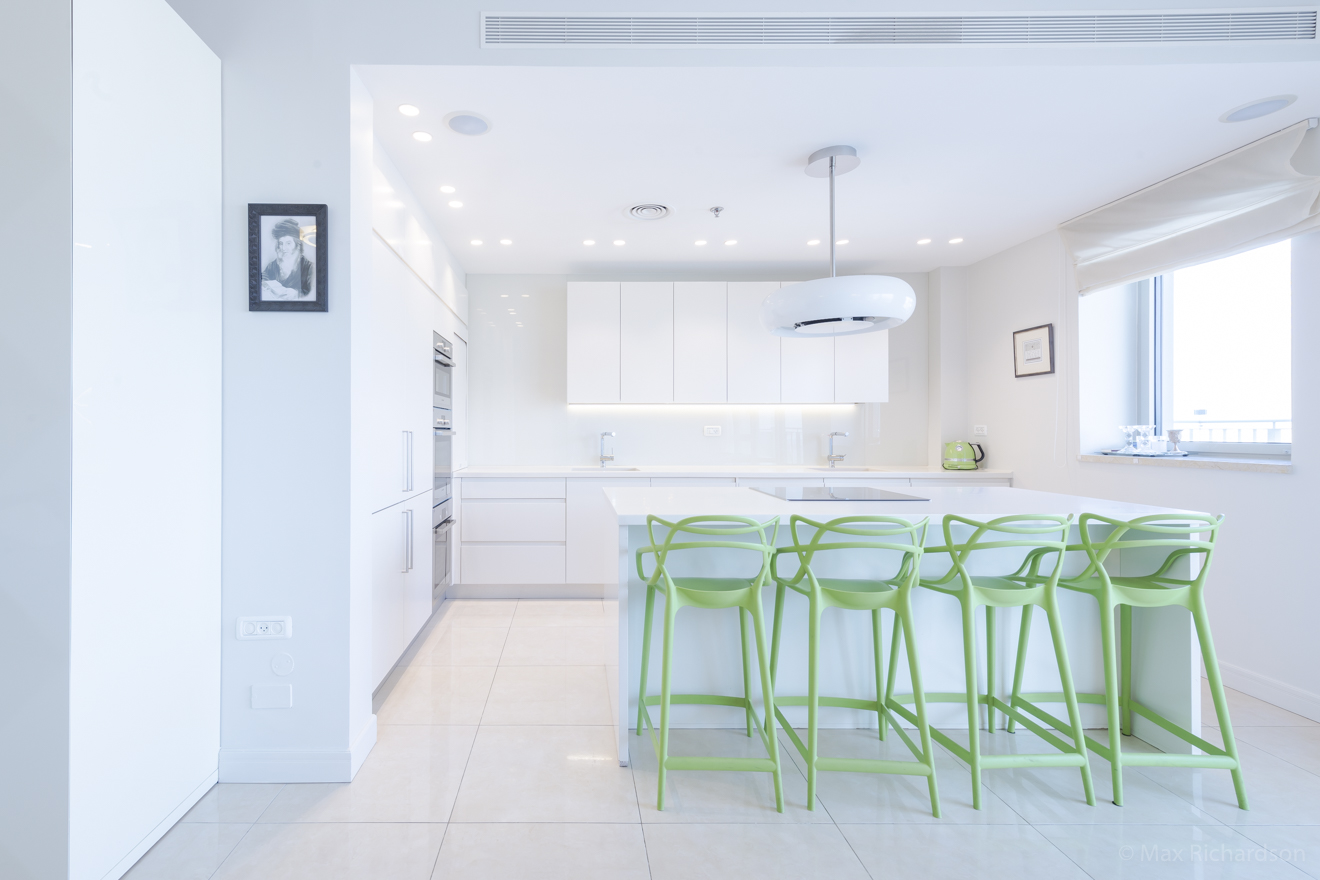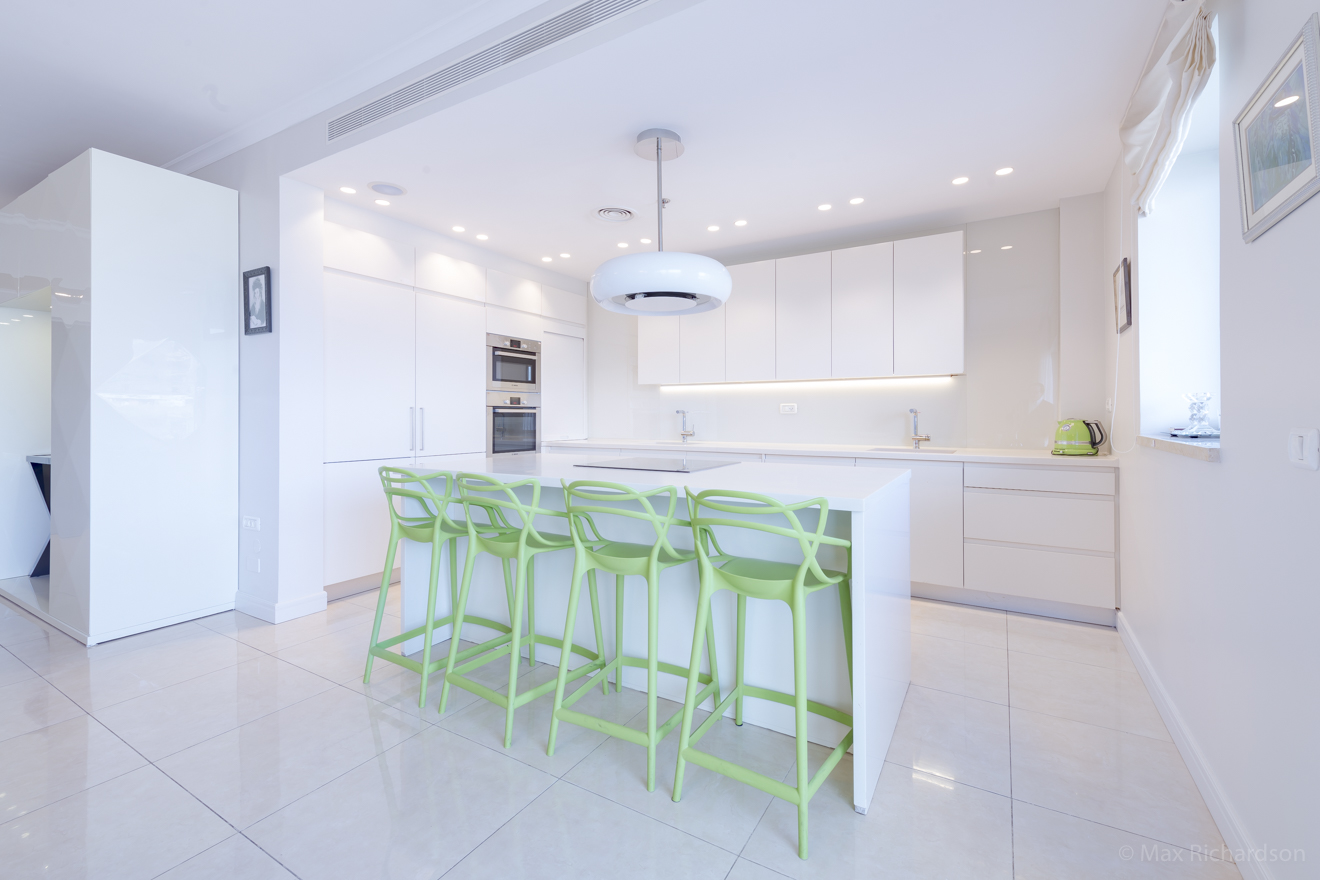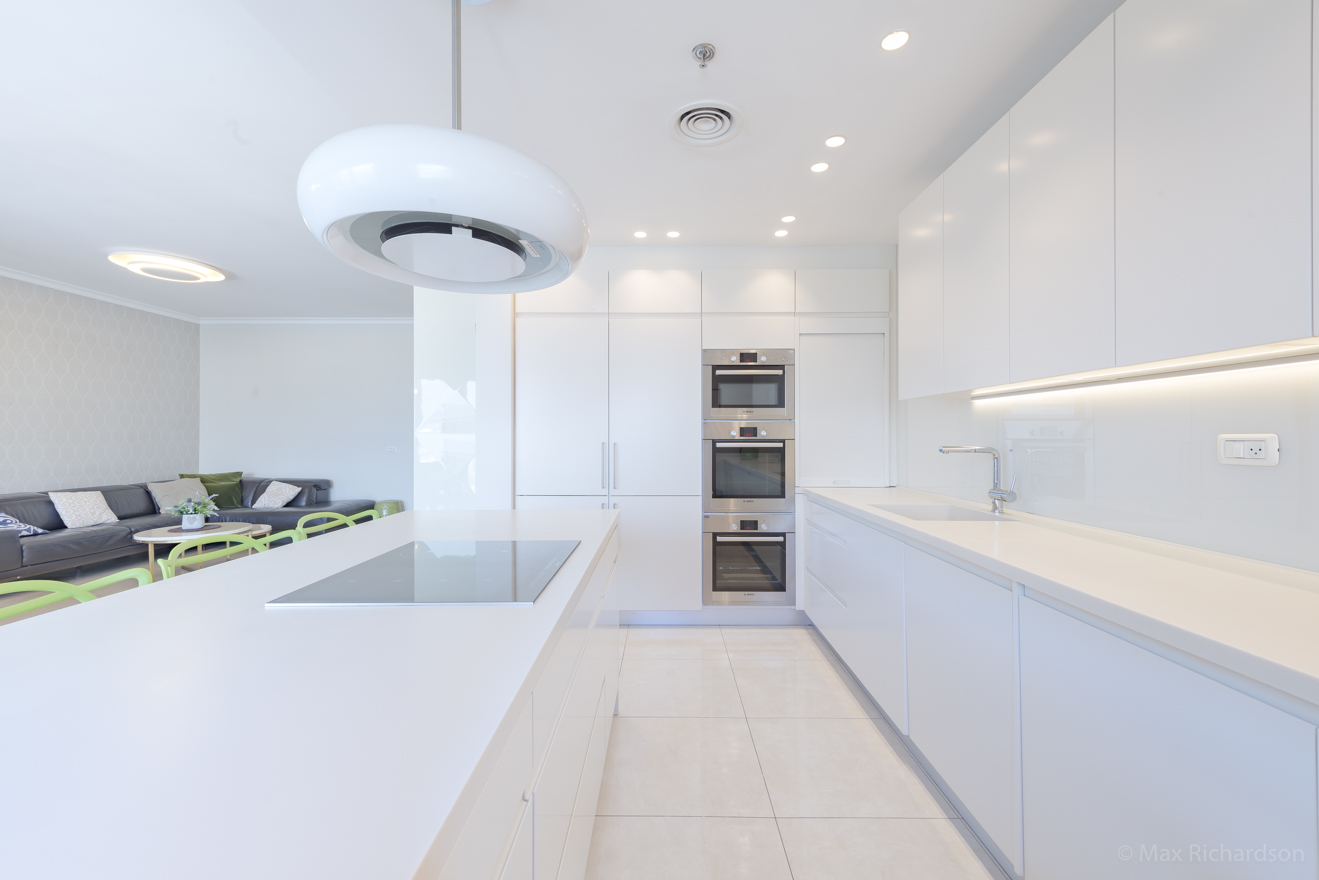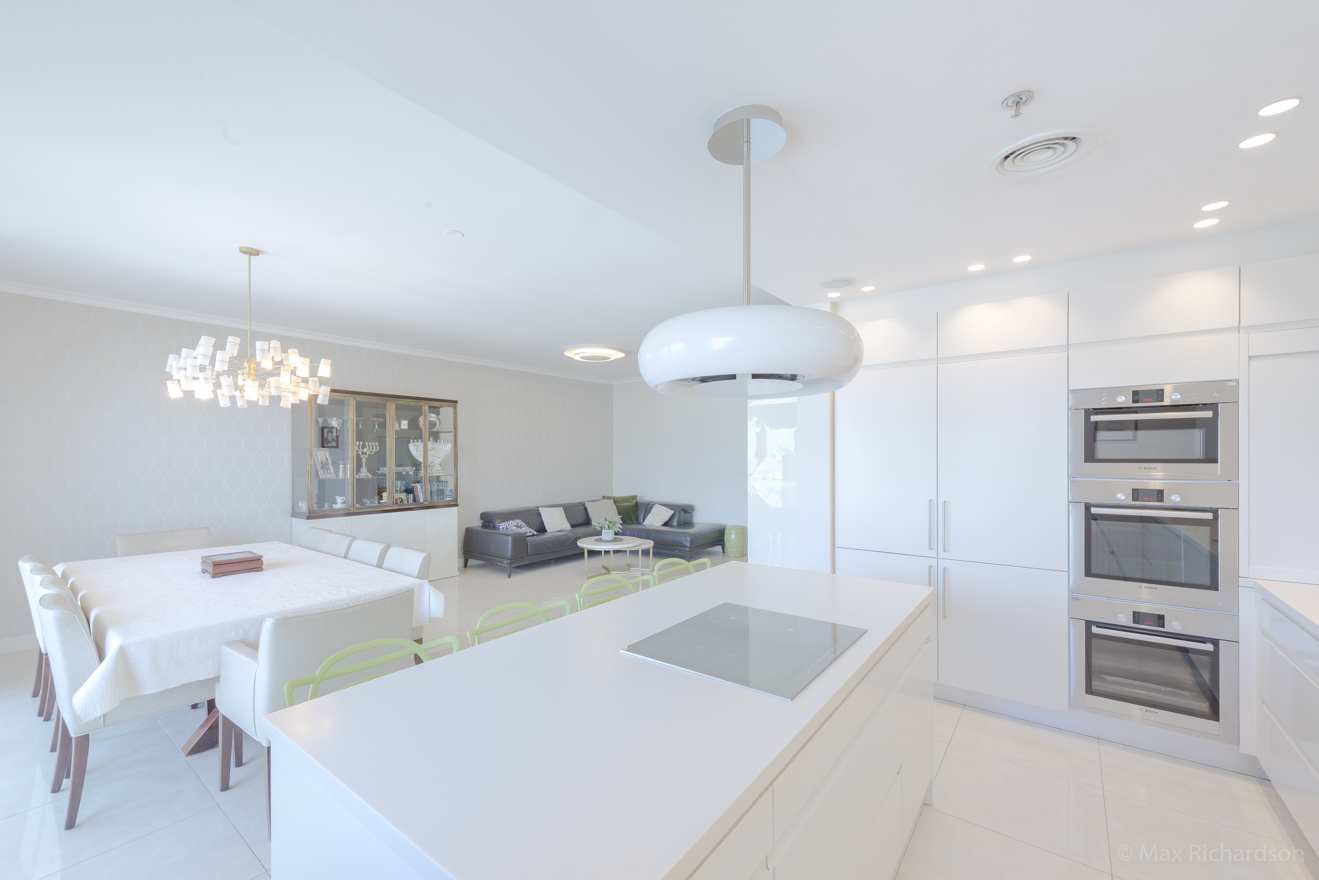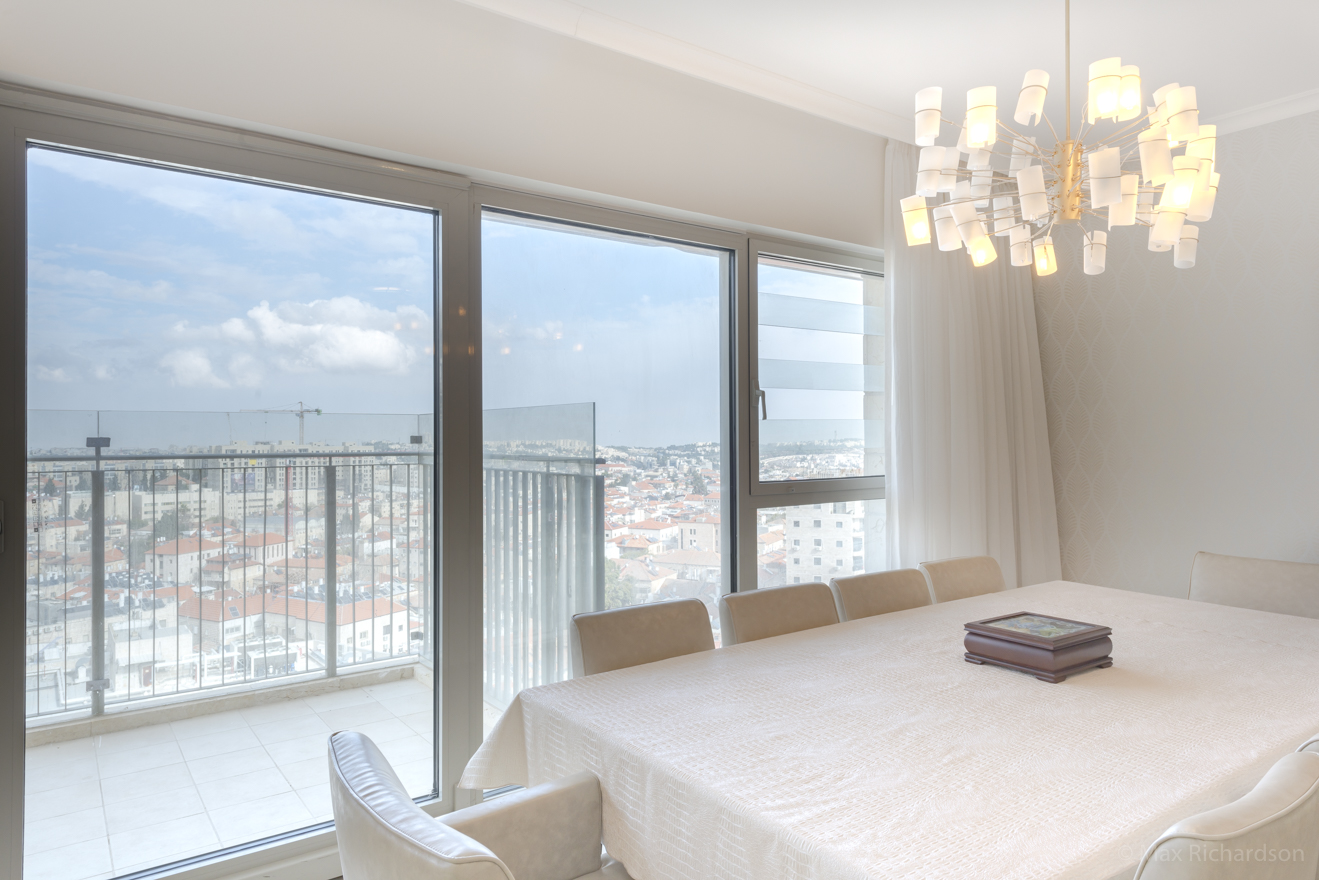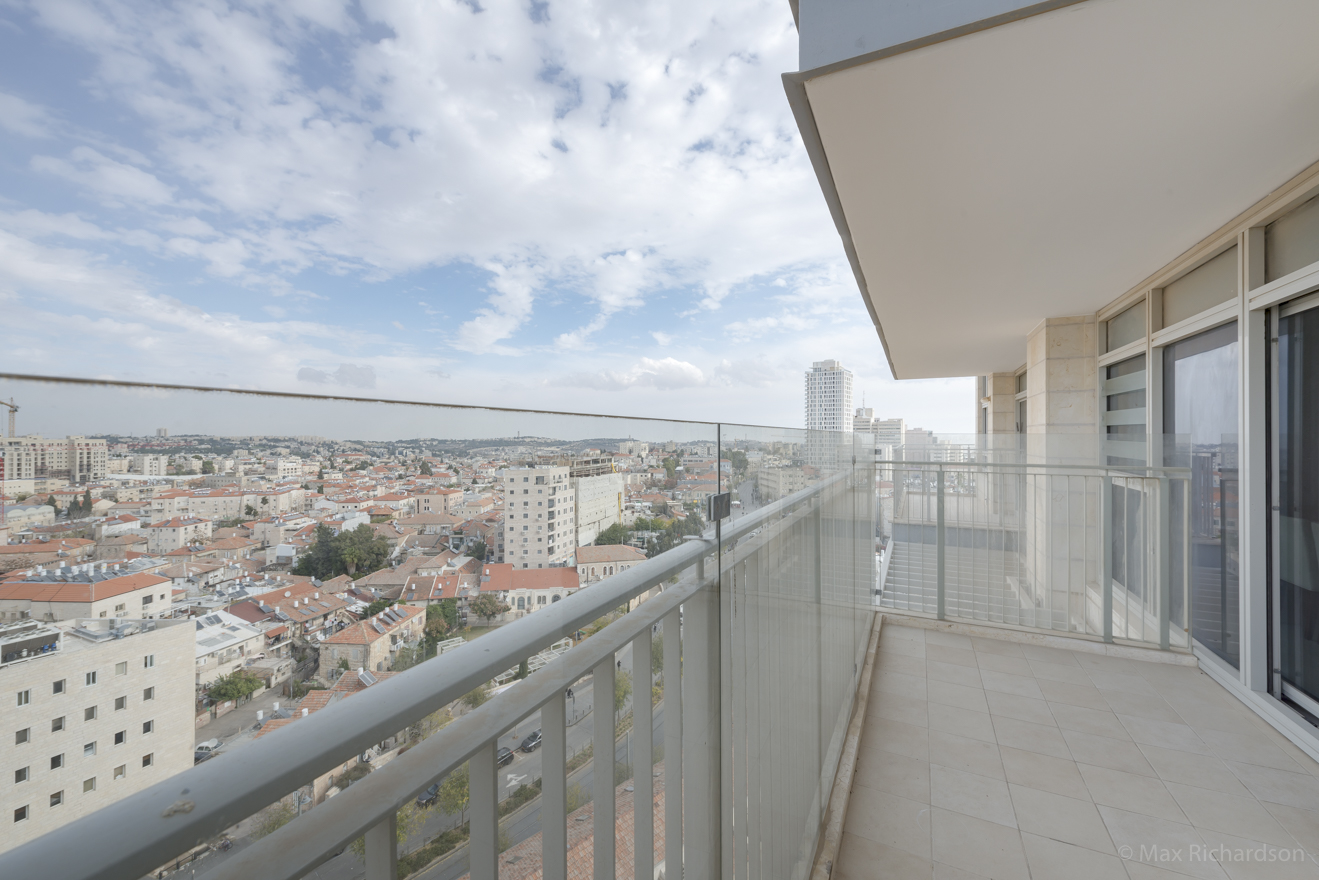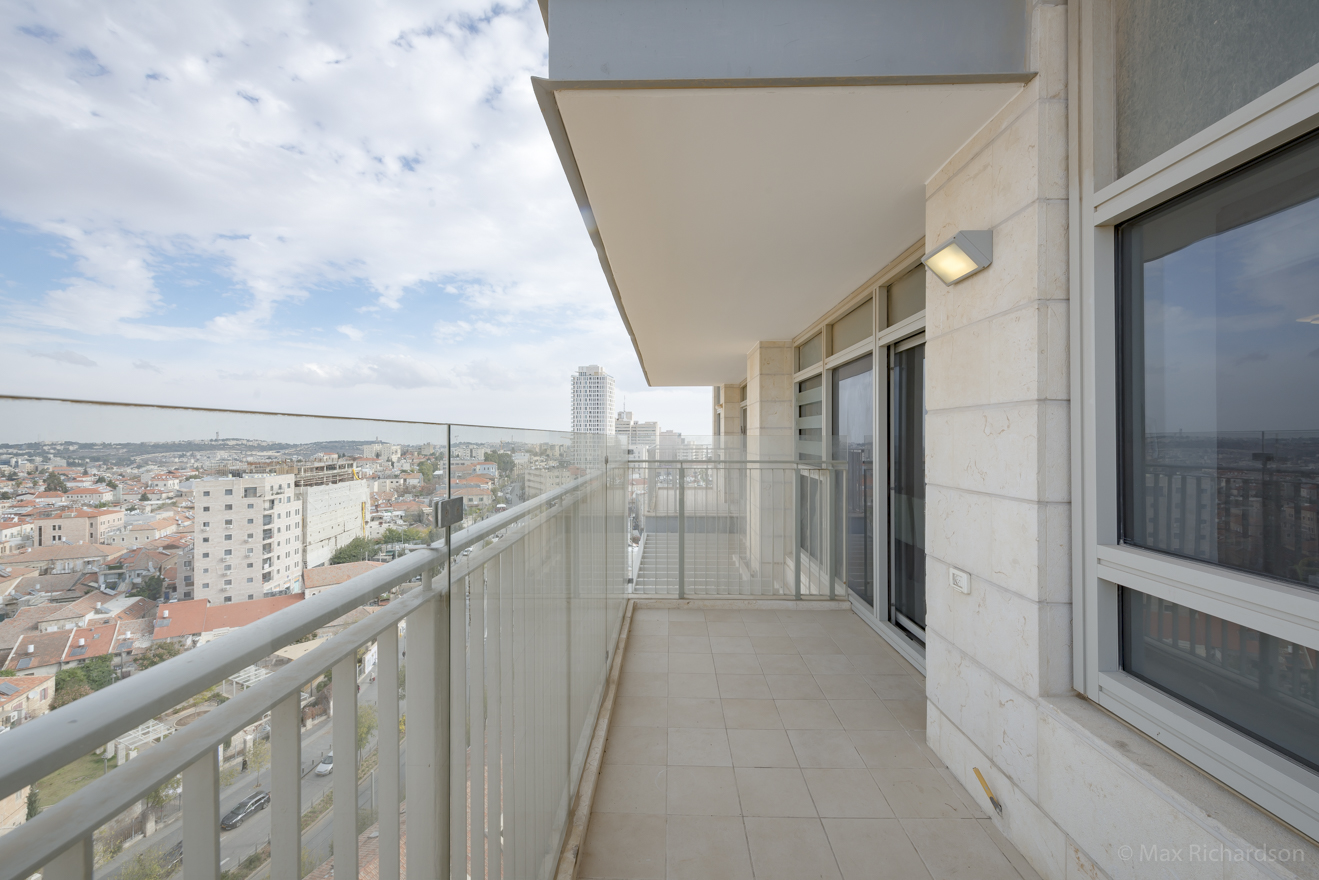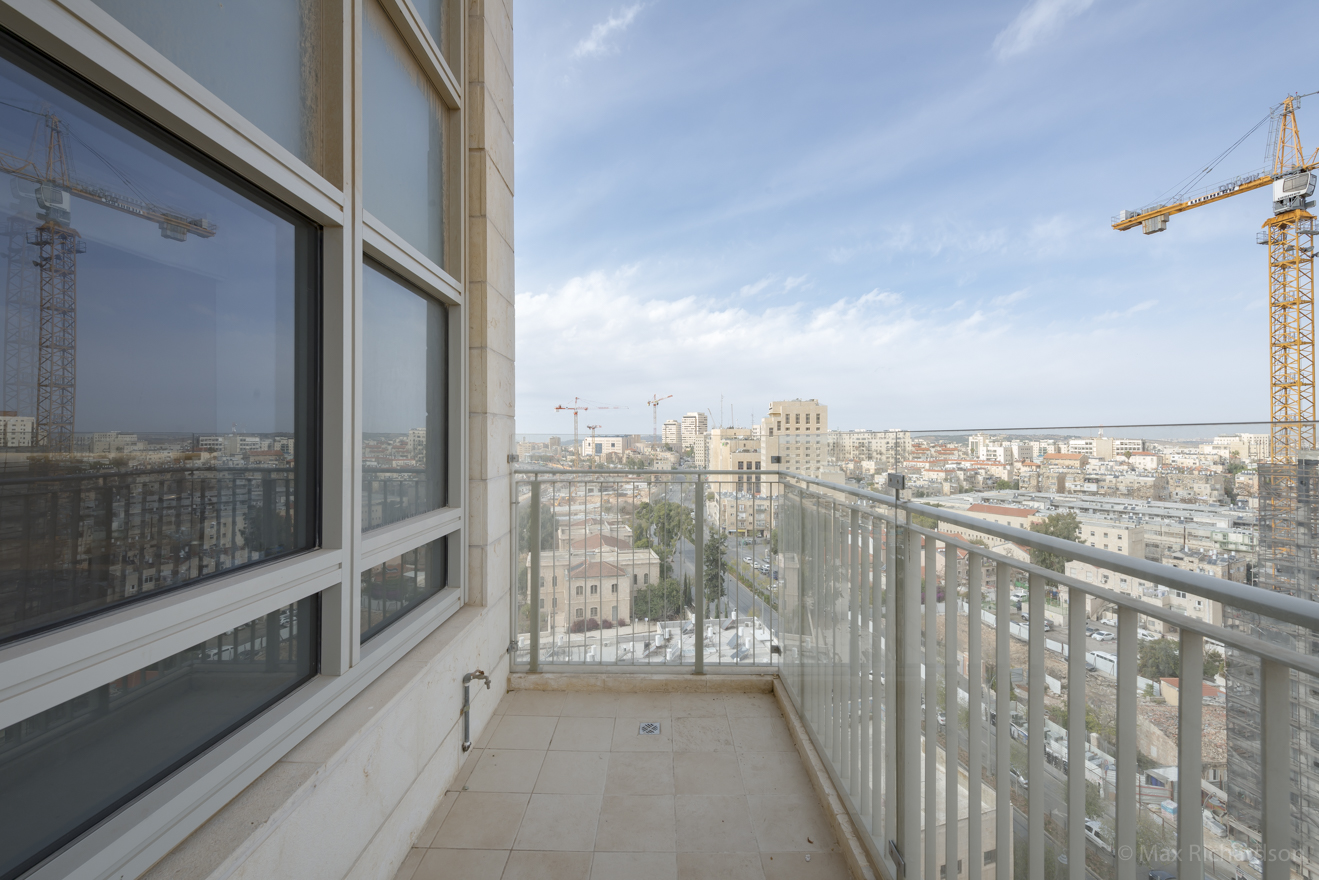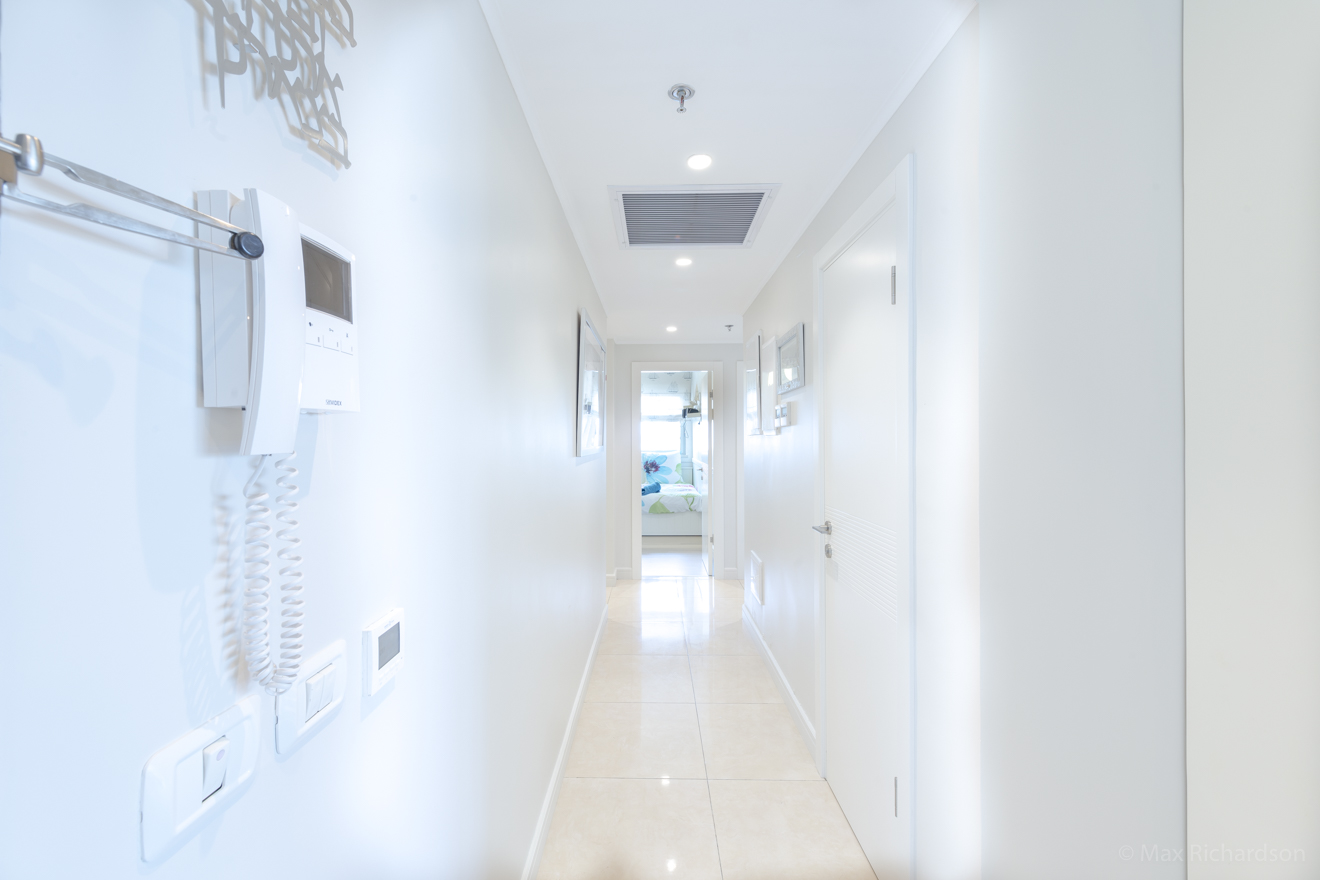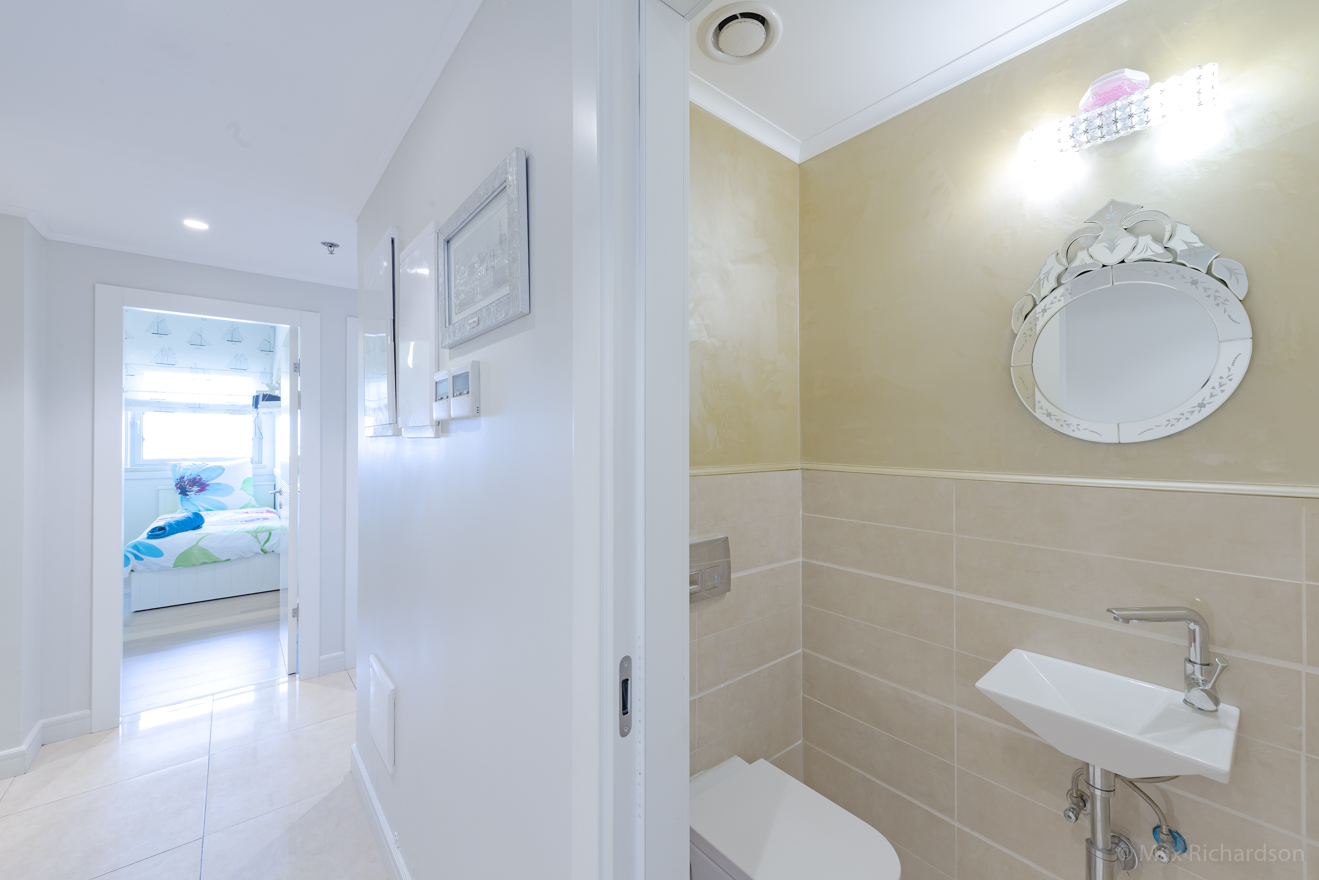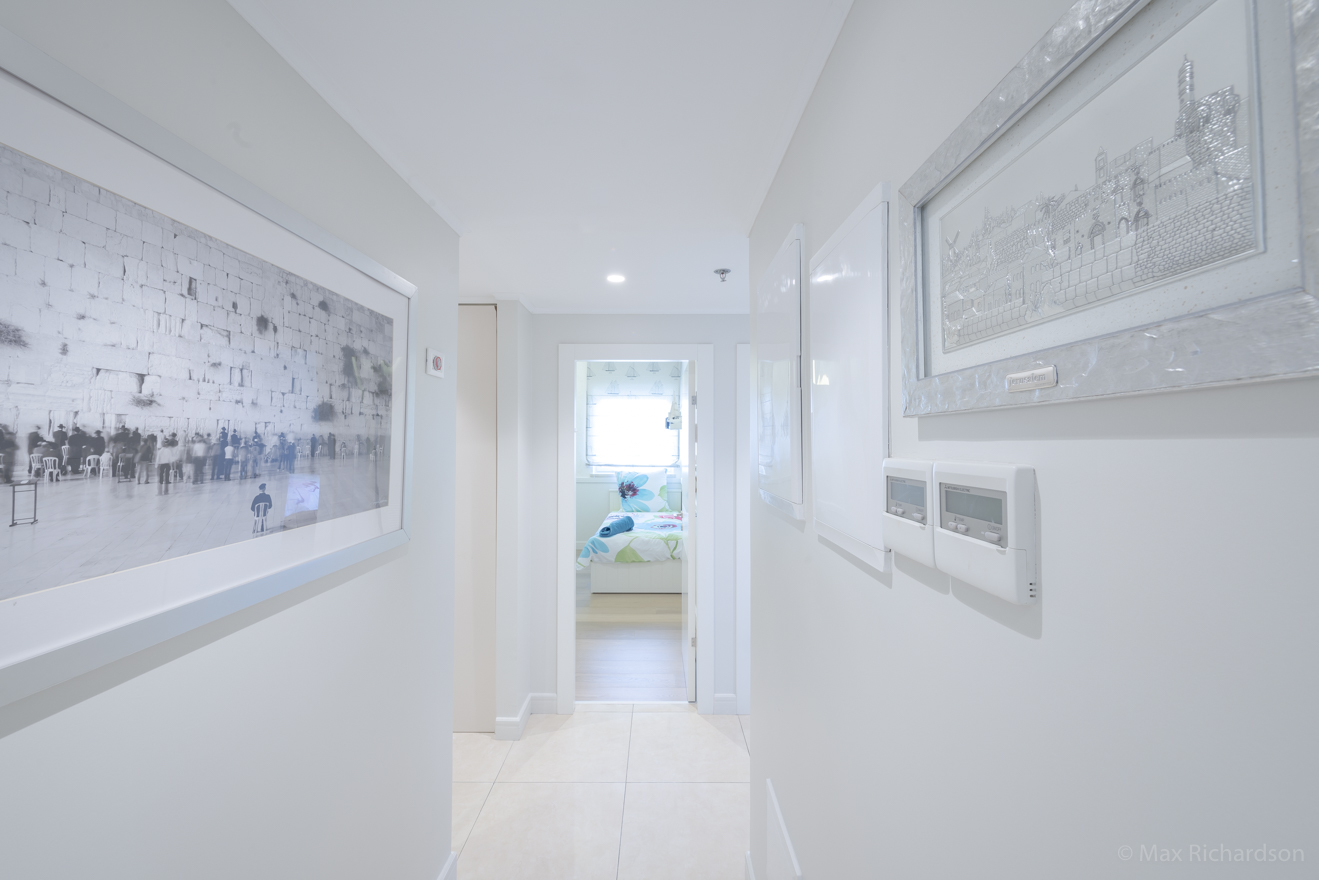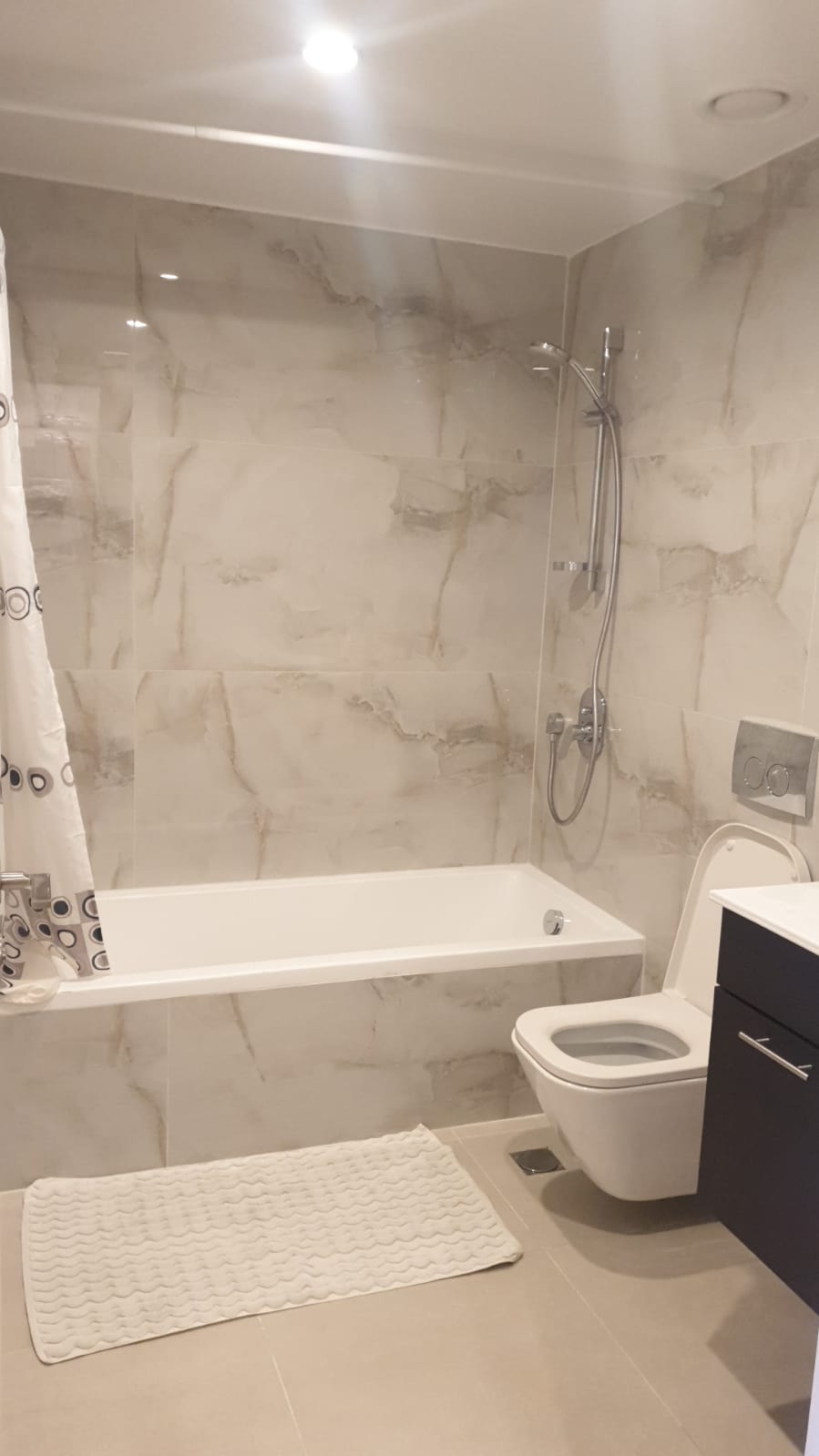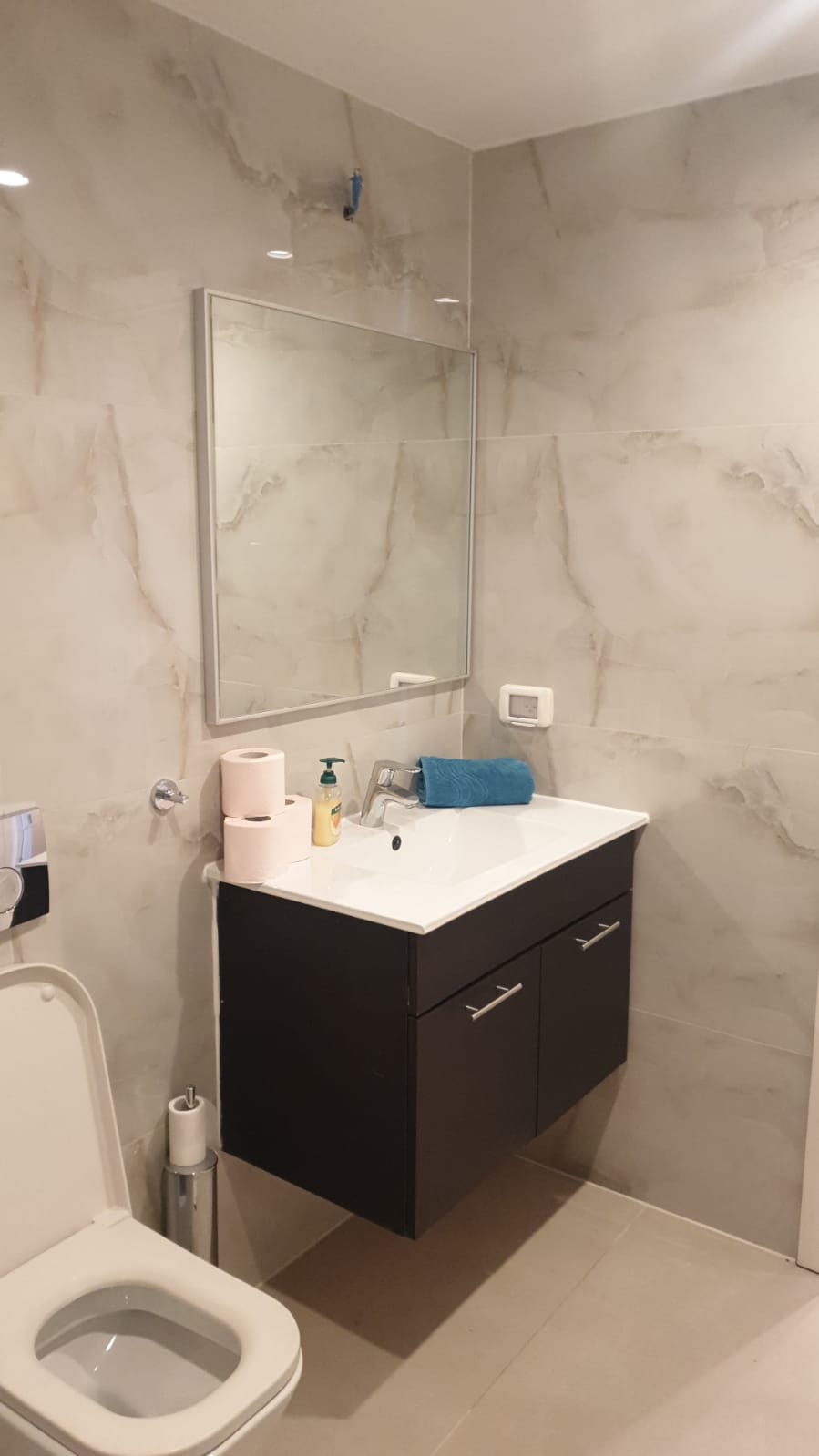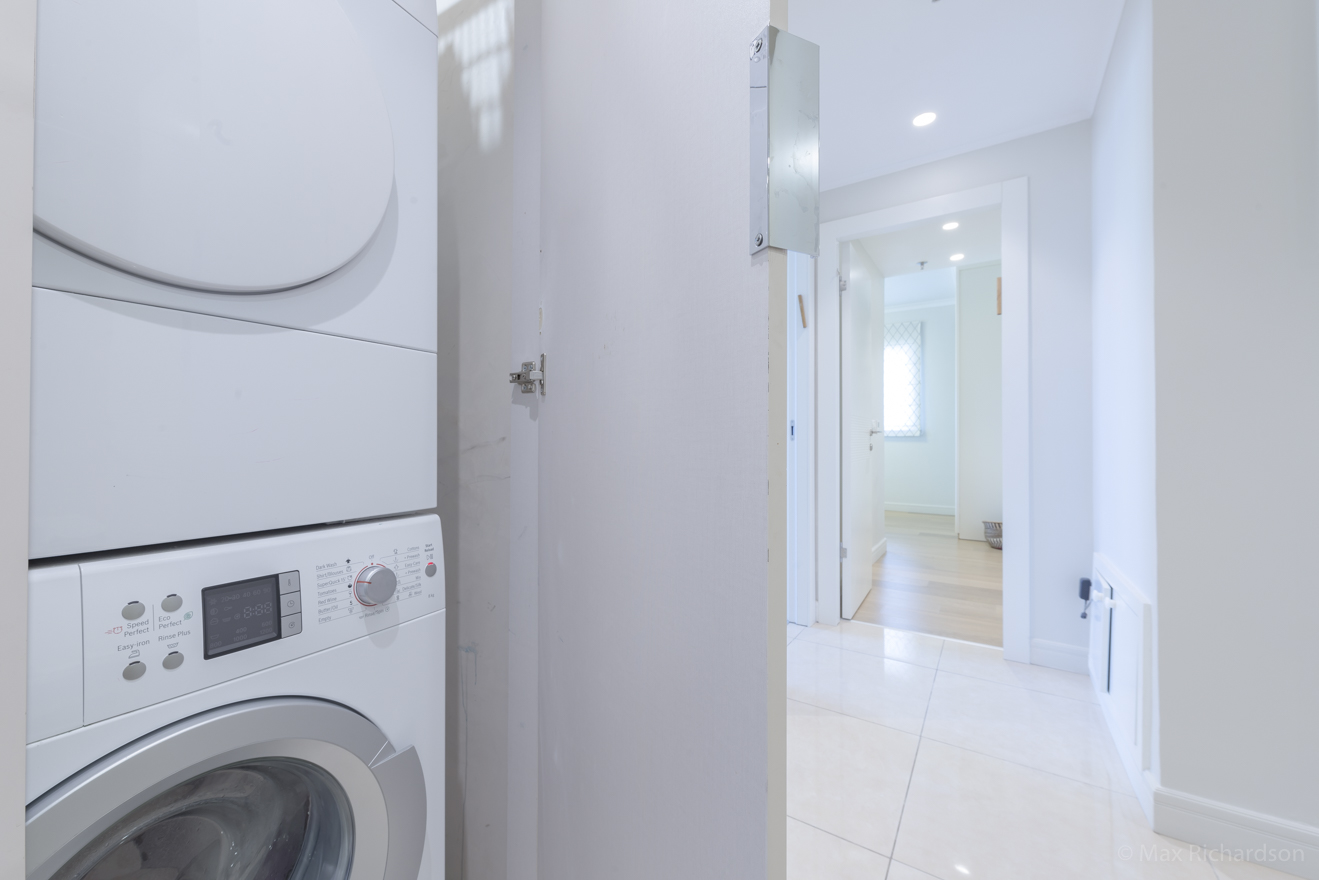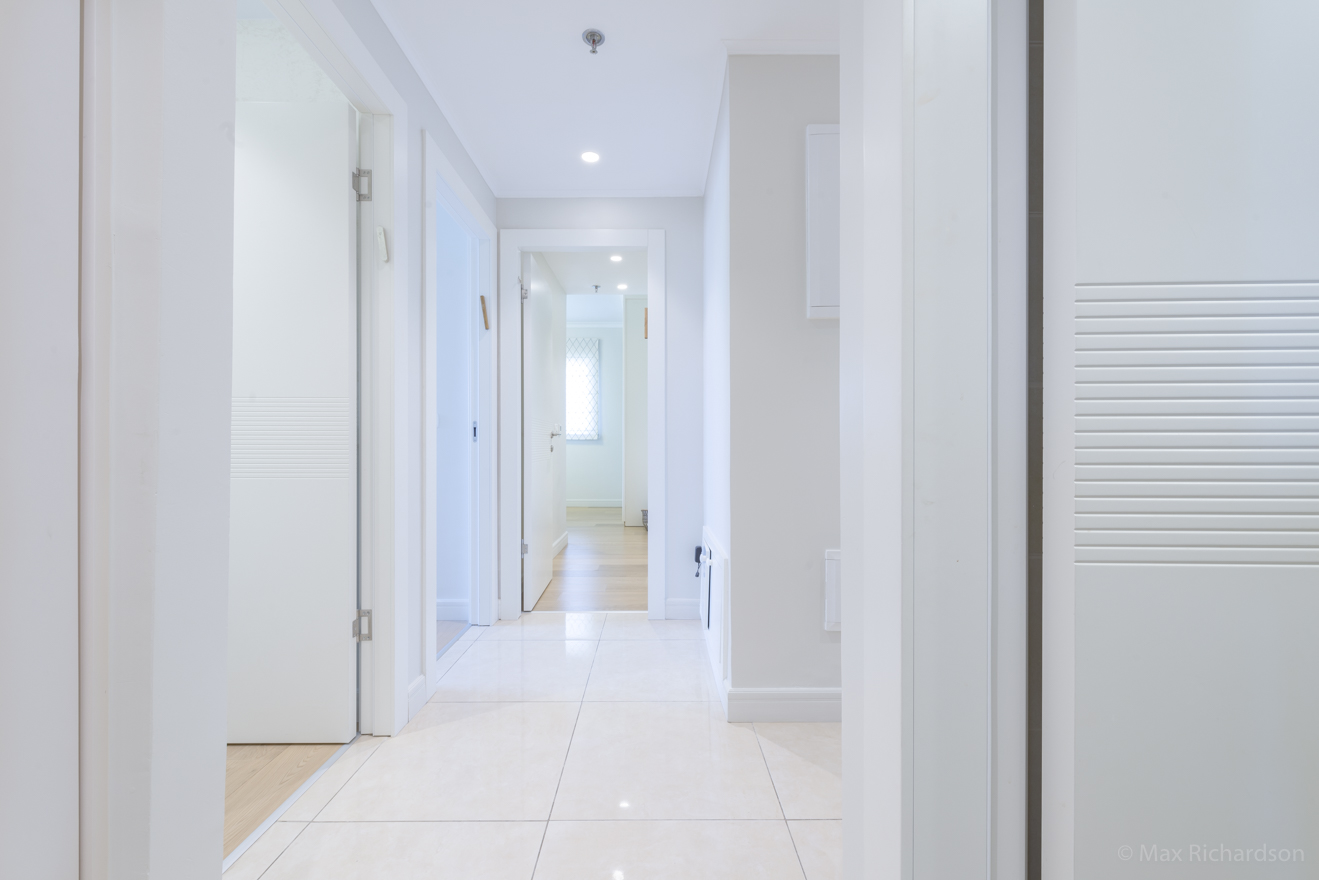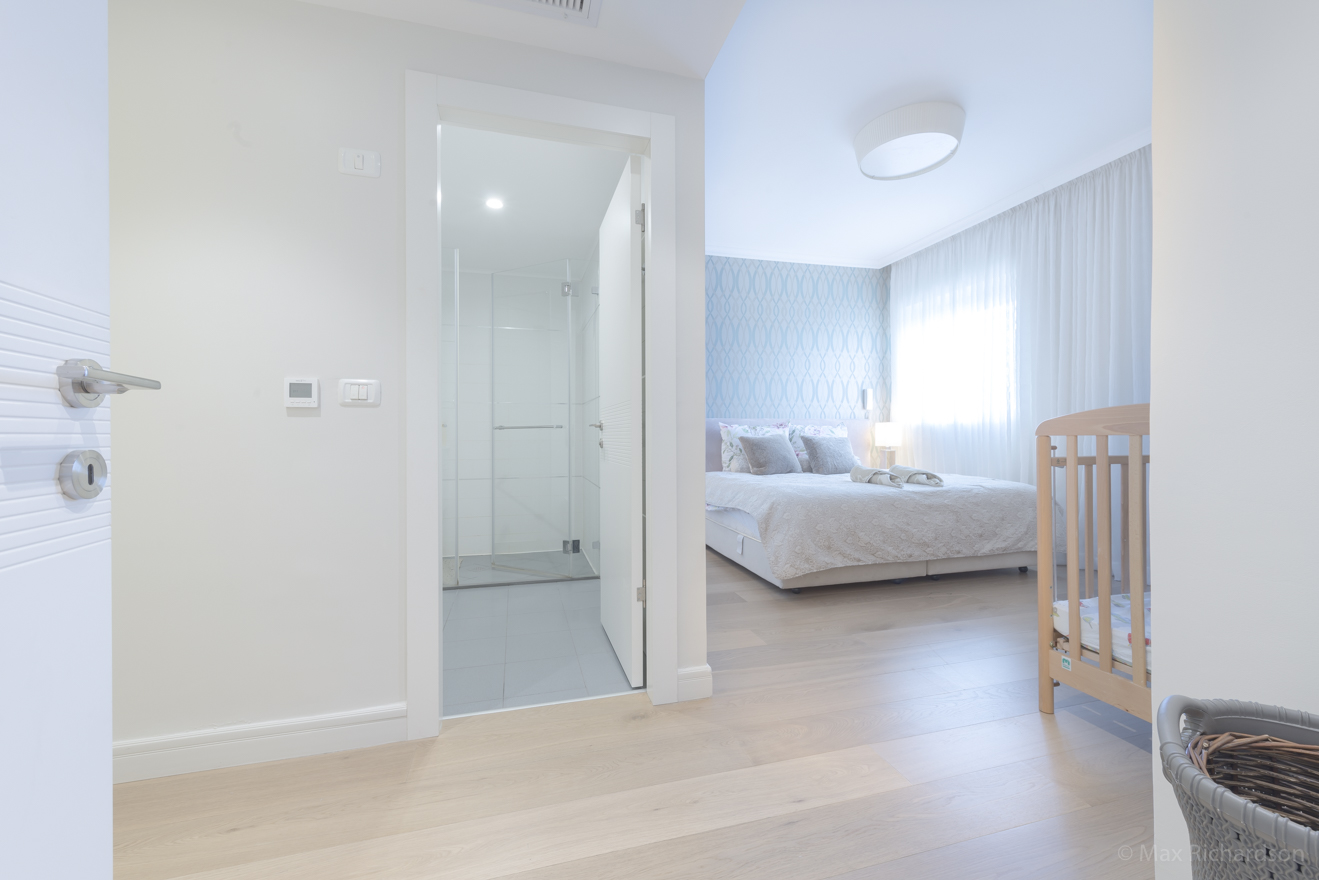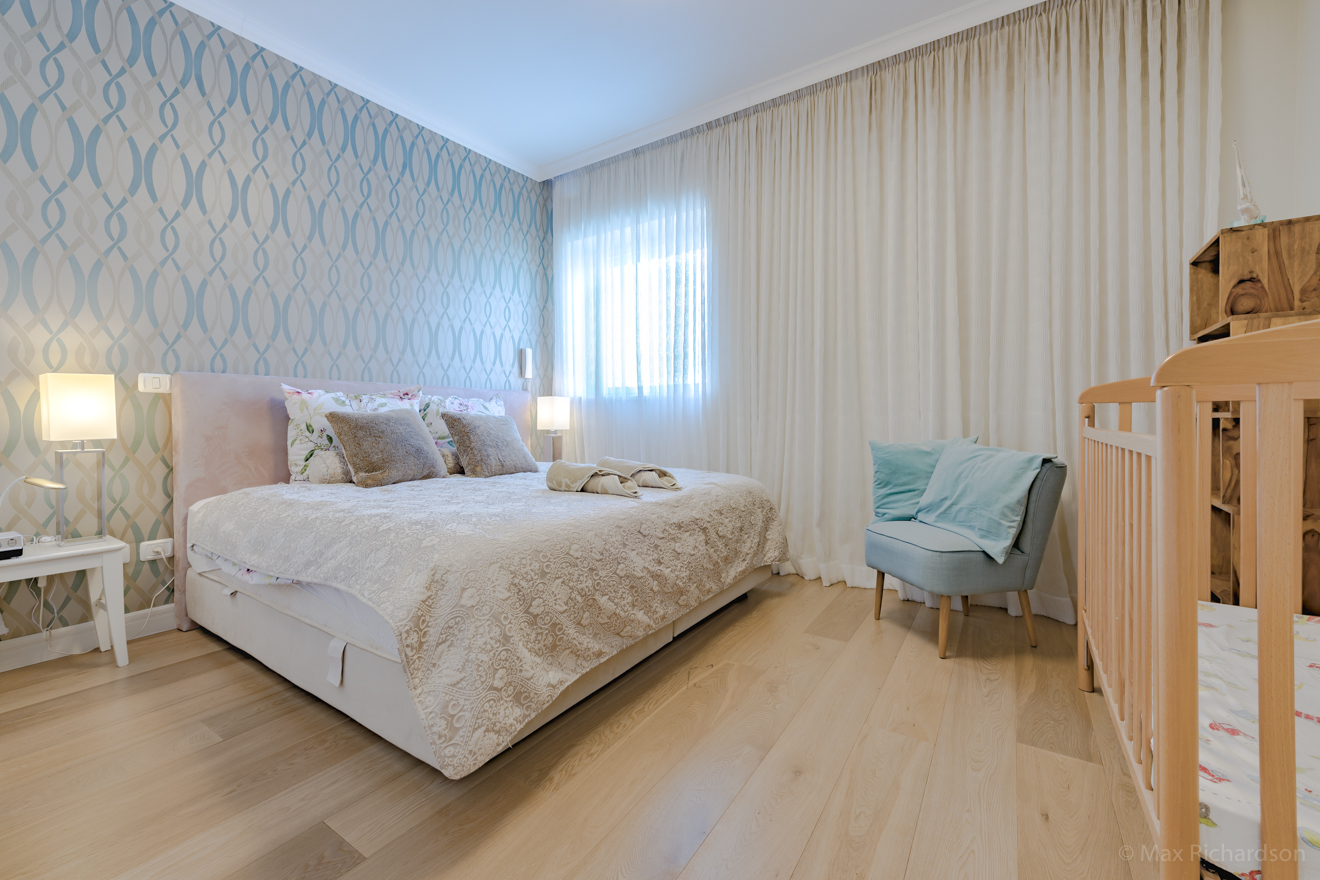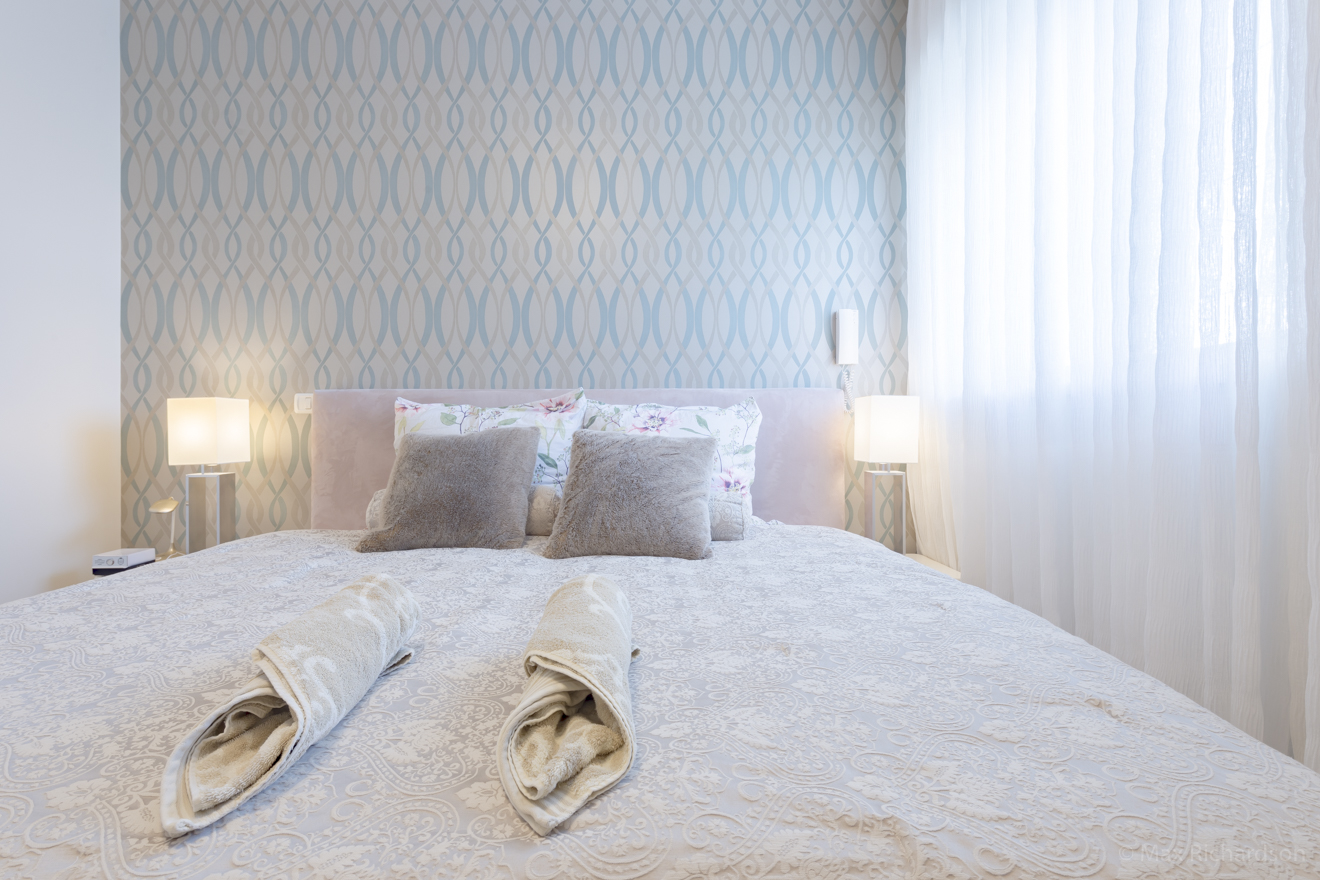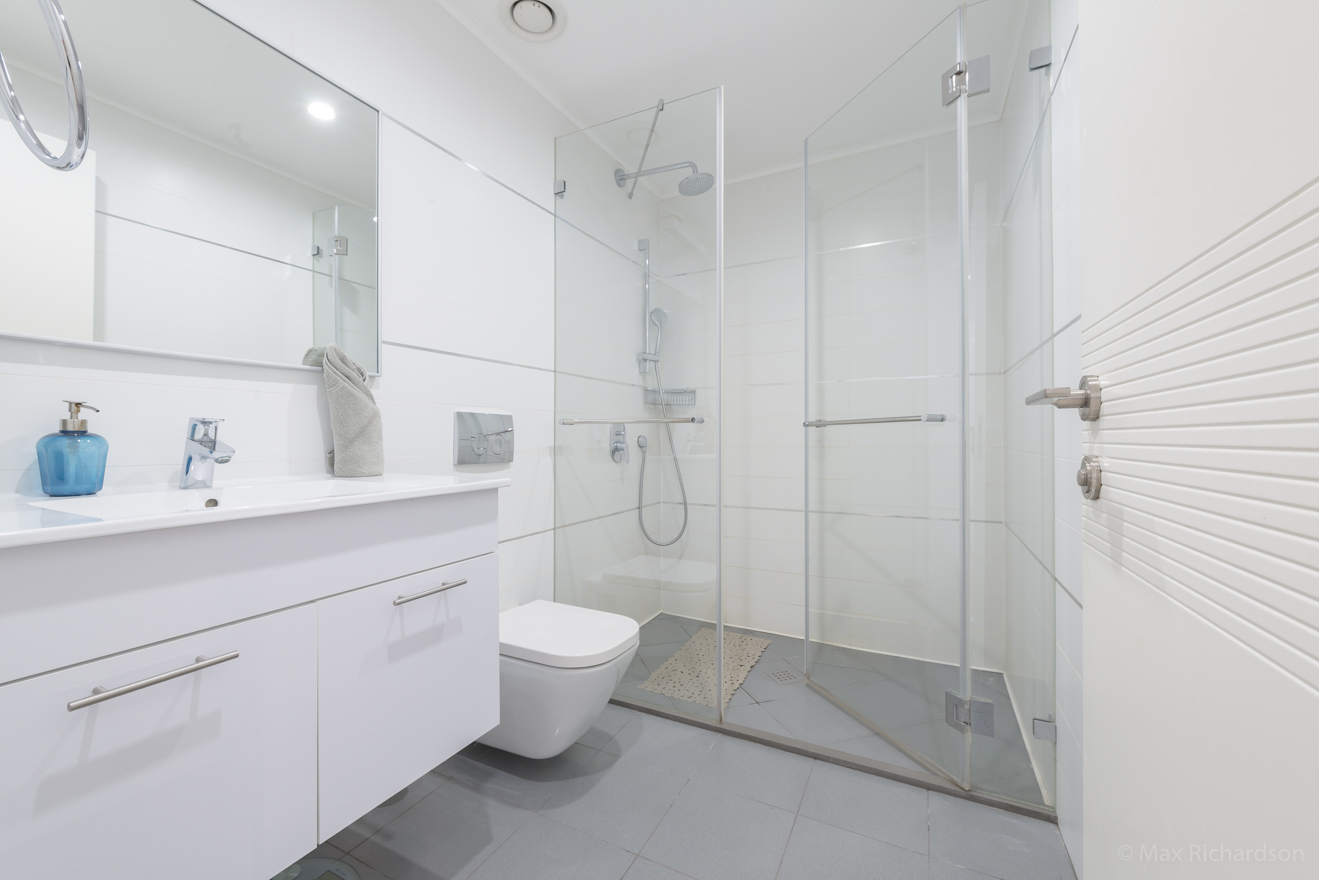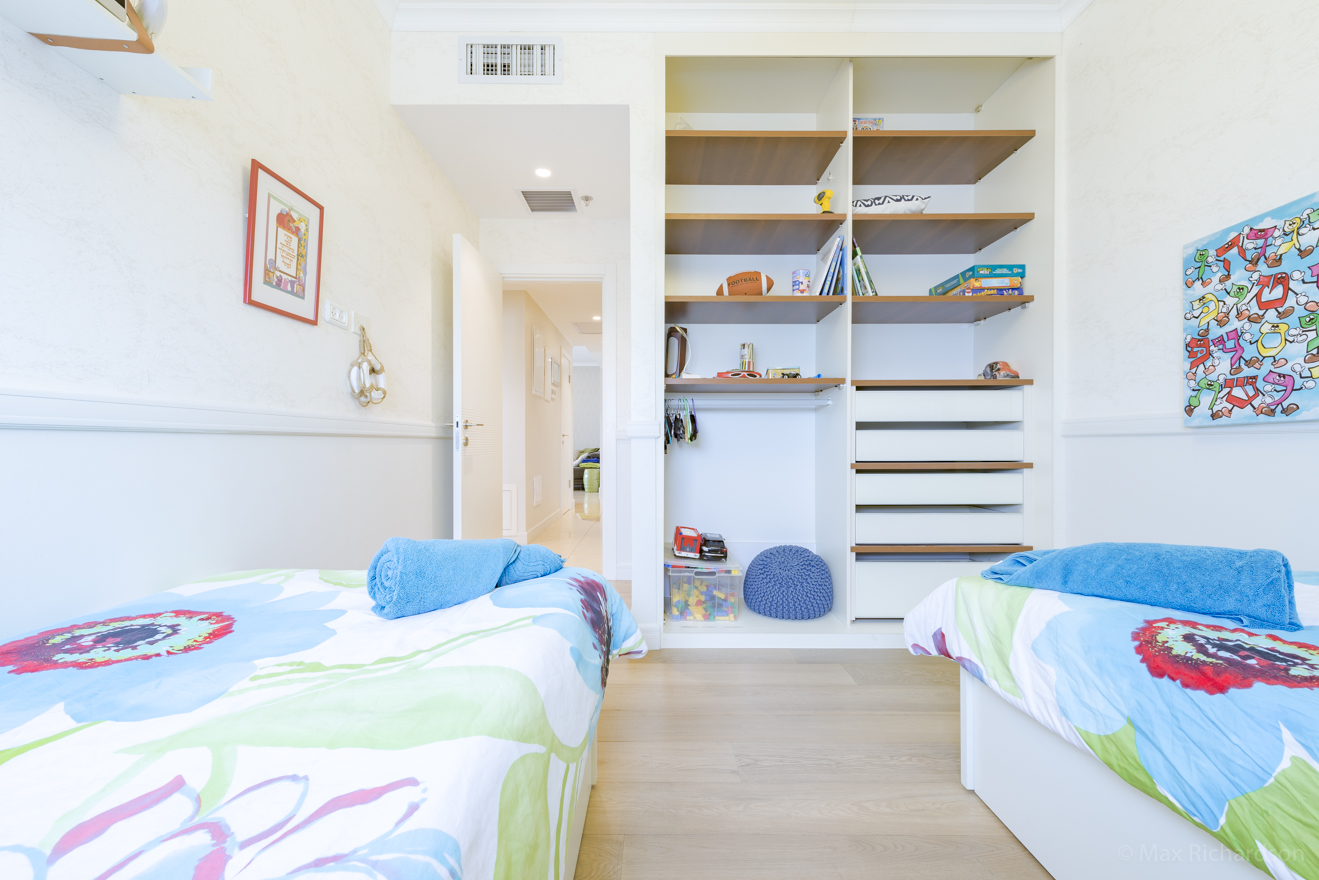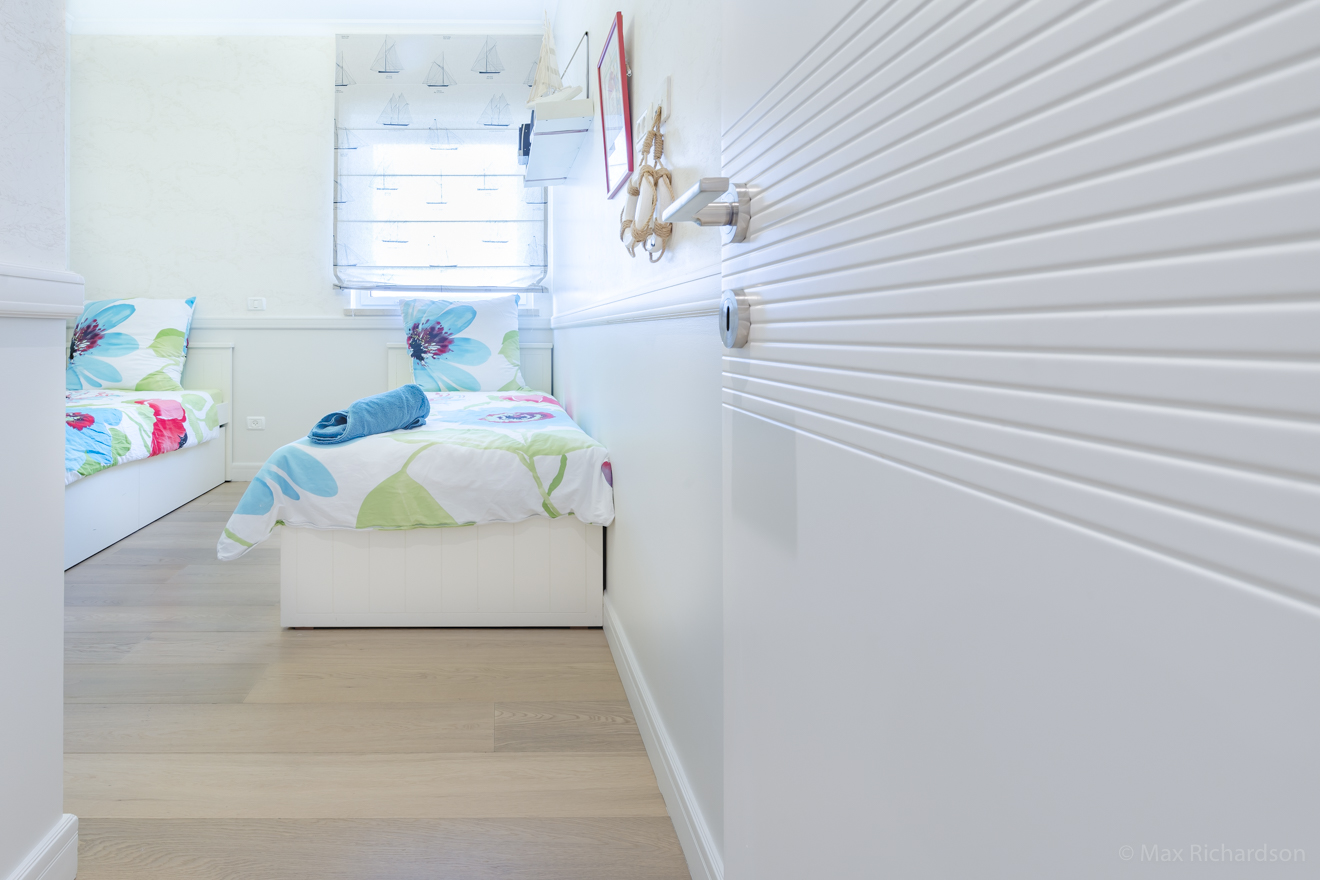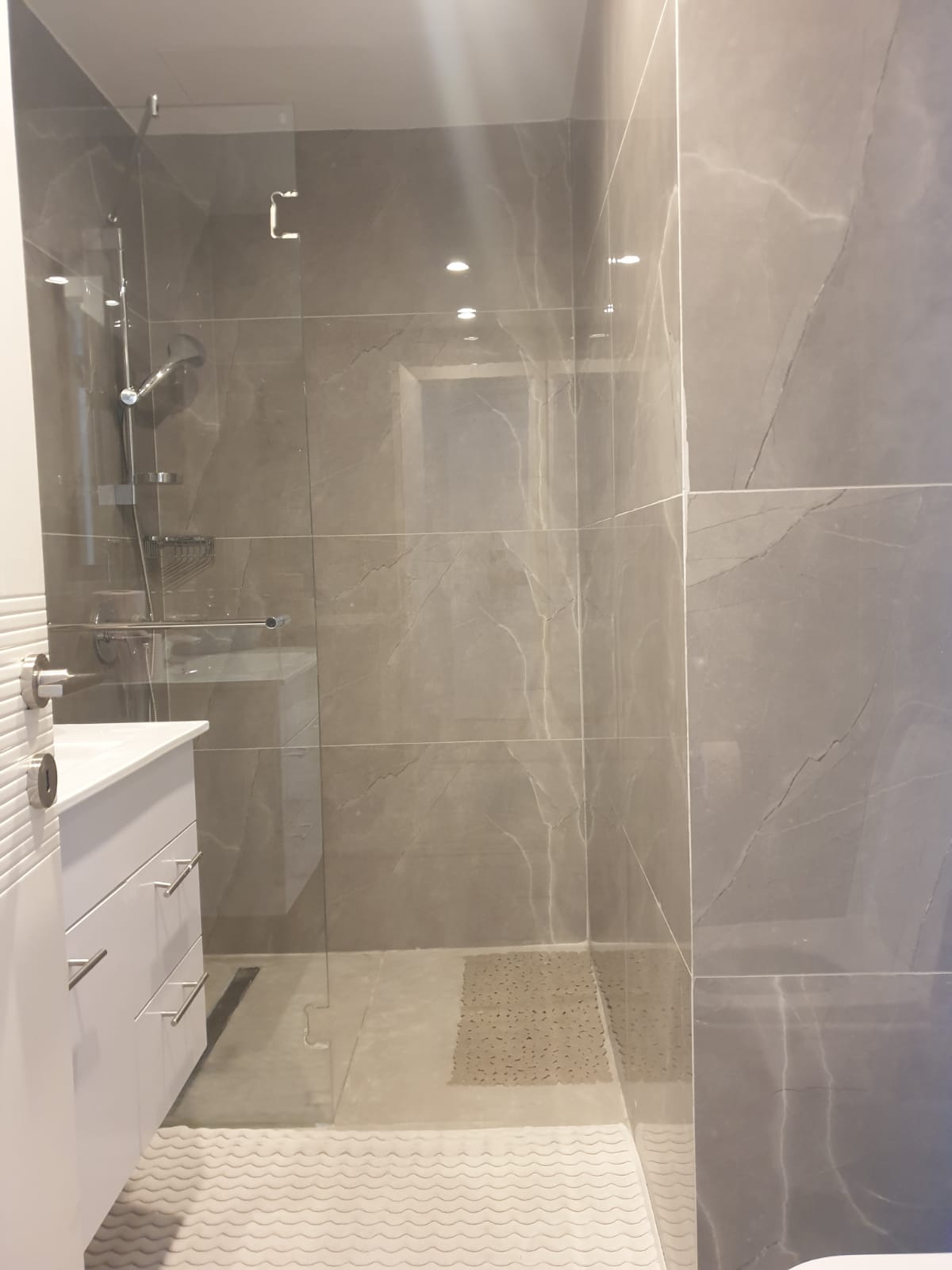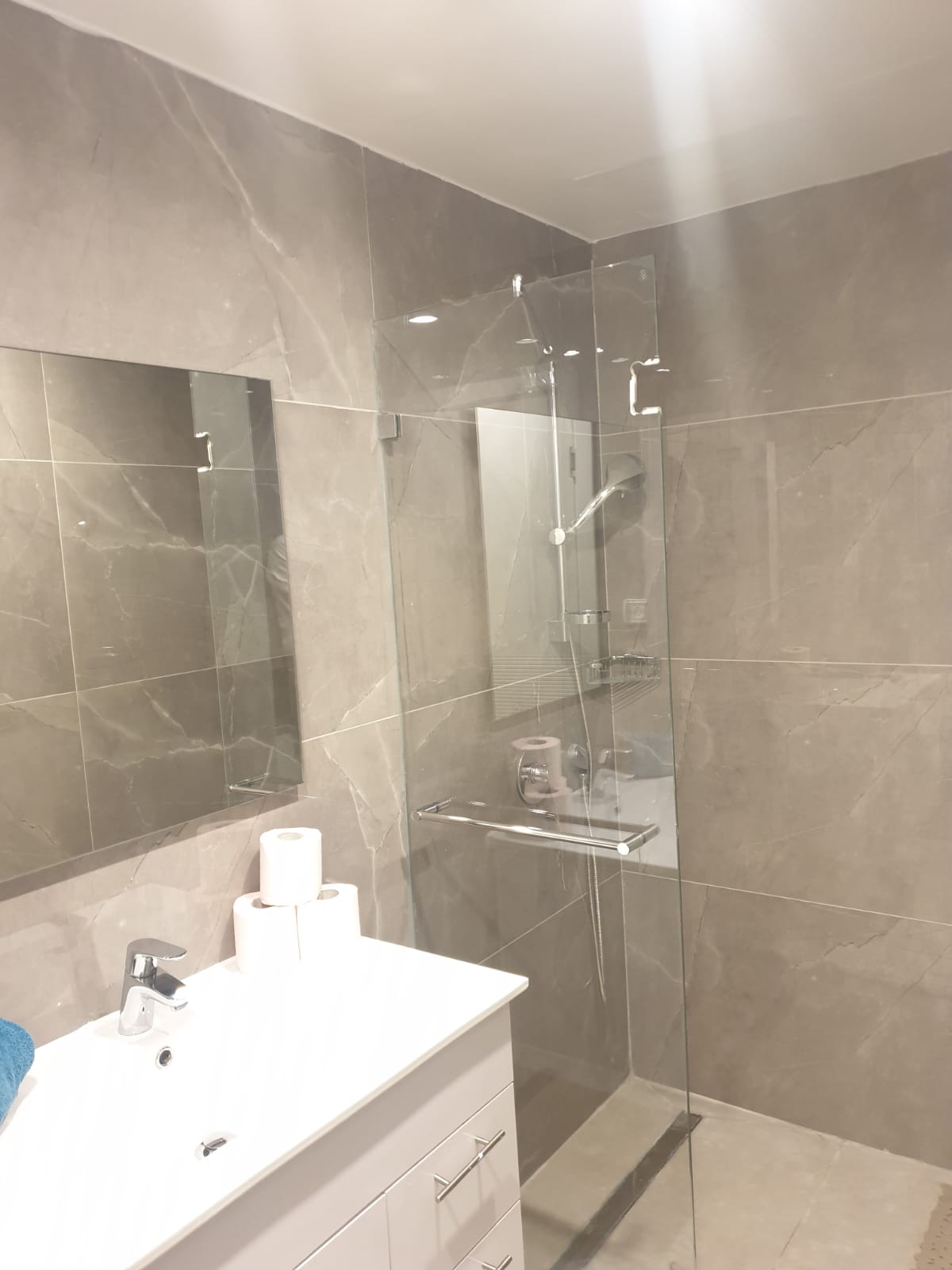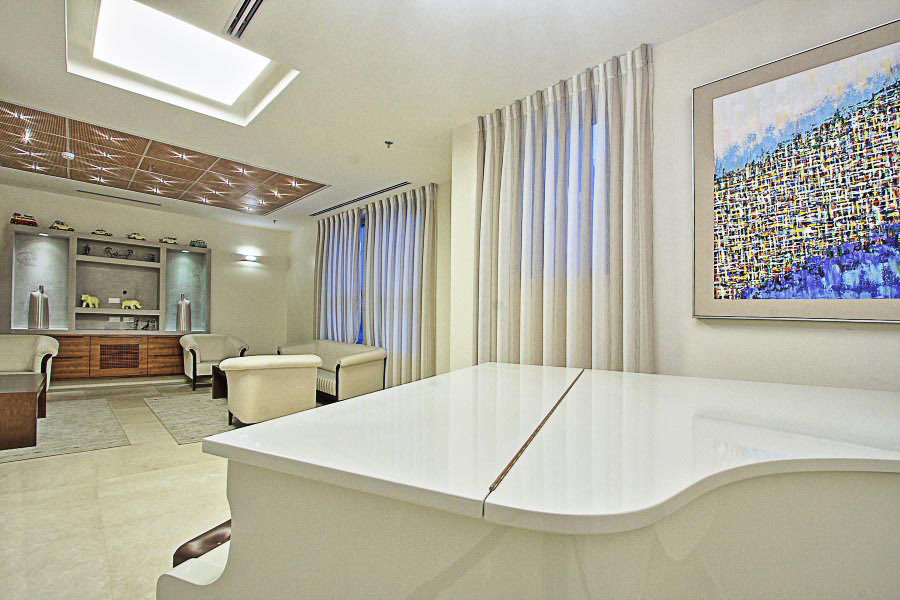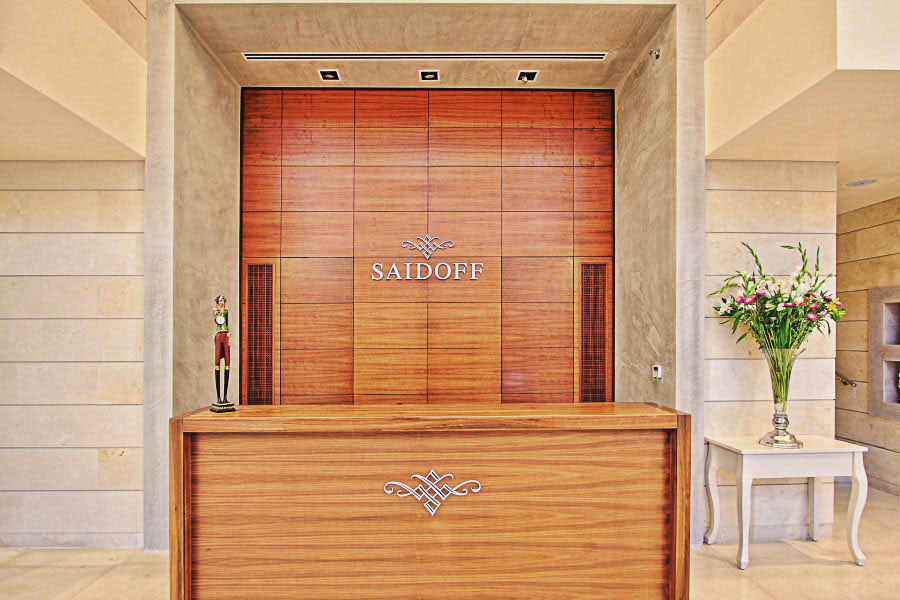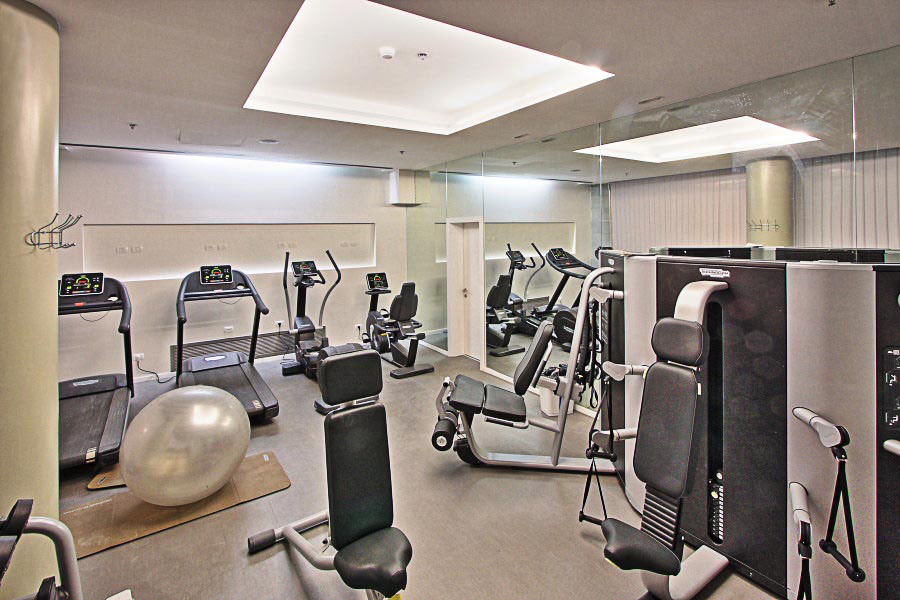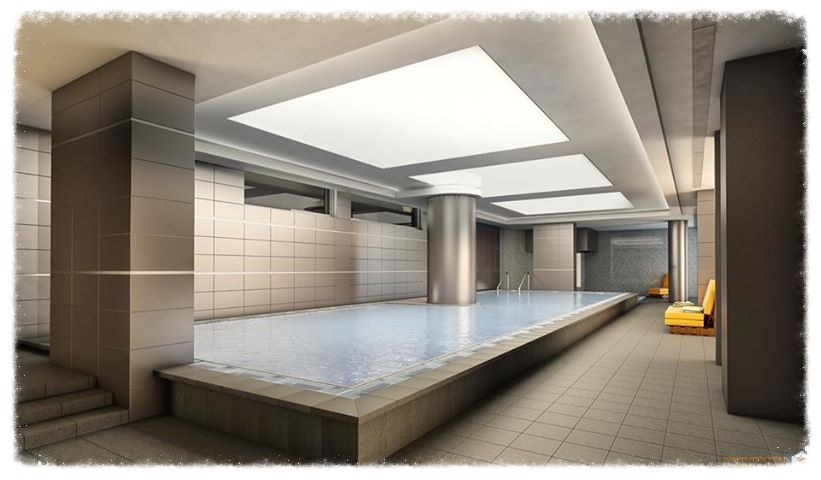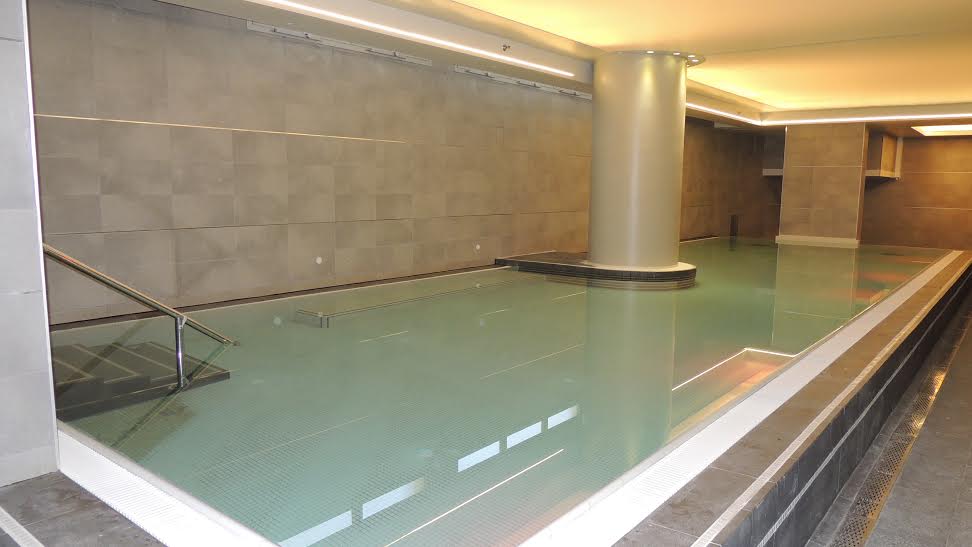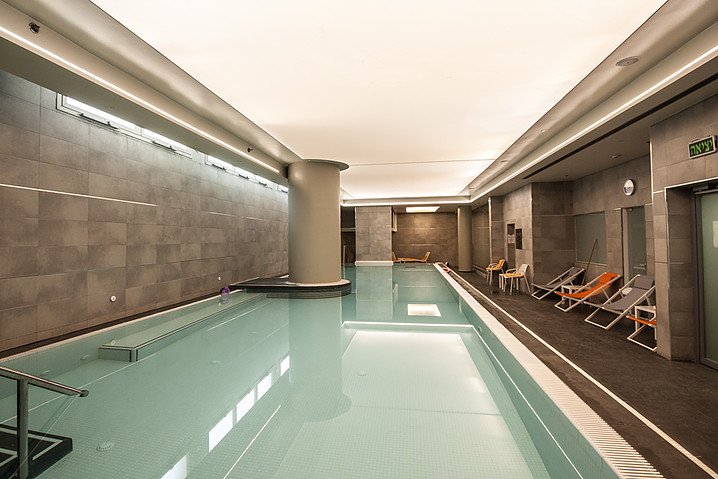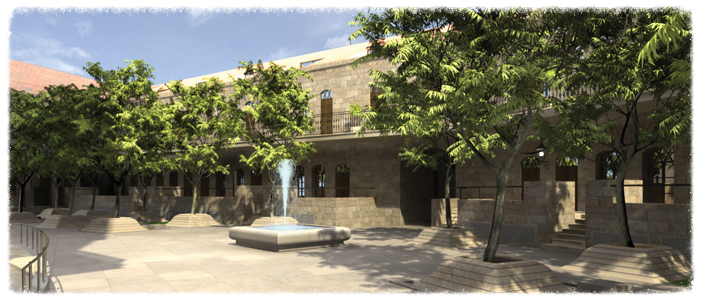 4.0

4-6

3.5

156 sq. m.

12 & Shabbos elevator
Gorgeous, brand new designer unit in a spectacular just-completed flagship development with panoramic views of Jerusalem. This large and spacious apartment boasts a comfortable living area, a large eat-in kitchen, and panoramic views of Jerusalem! The added feature of glass security doors installed on the outdoor porch make it a safe and secure place for children. Centrally located with a 24-hour guard for added security, fitness room, a beautiful swimming pool, a Business Lounge for meetings, and the Residents club Lounge in the lobby. Book this stunning apartment today! > NOTE: OWNER WILL RENT TO A MAXIMUM OF 6 PEOPLE - (Discounts available for Rentals with less than 6 People)
4 Bedrooms: The Master Bedroom has 2 American twin-size beds with high quality linen and a walk-in closet. The Second Bedroom, the "Kids Room", has 2 American twin-size beds with high quality linen and built-in closets. The Third Bedroom is a simple but big room and has a luxury high riser which opens into two 90 cm beds as well as built-in closets. The Fourth Bedroom is a little smaller than but similar to the Second Bedroom and has 2 American twin-size beds with high quality linen and built-in closets. > NOTE: OWNER WILL RENT TO A MAXIMUM OF 6 PEOPLE - (Discounts available for Rentals with less than 6 People)
3.5 Bathrooms: 1 full Master Bathroom is attached to the Master Bedroom and has a shower. The Second Bathroom is en-suite to the Fourth Bedroom and has a shower as well. The Third Bathroom has with a bathtub and is located in the hallway. There is a powder room as well. The 2 en-suite bathrooms are in a sleek white design, while the bathroom with a bathtub are held in a warm beige color.
Built-in fridge/freezer
2 Sinks
2 Ovens
Meat Microwave with Oven Function
Induction Cook Top
2 Dishwashers
Dairy Pots and Pans: 3 pots, 2 pans
Dairy Dishes
Dairy Kitchen Aid blender
Parve Pots
Meat Pots and Pans
Meat Dishes: Shabbos set for 12 including villeroy and boch cutlery; 2 sets of weekday dishes, each for 6 people
Toaster
Plata
Hot Water Urn
Pot for cholent avail but not crock pot
*This unit includes basic food starter items such as canned goods, cereal, spices, frozen chicken, detergent, tissues etc. Renters are welcome to use it if they get stuck. If the renter finishes anything please replace it.
*
**
****
NOTE:
* Spot for parking #340
** Heated Pool has Separate hours
**** Bosch 8 kilo Washer/Dryer
NOTE: OWNER WILL RENT TO A MAXIMUM OF 6 PEOPLE - (Discounts available for Rentals with less than 6 People)
Free unlimited wireless Internet access
You will be personally met at the apartment (during normal business hours of 8 AM - 6PM) and showed around by friendly English speaking managers
Self entry will be provided and the English speaking managers will be available to help you with any questions, problems or concerns
Detailed guide of the apartment is available upon request, it includes how to use the appliances, how to find your way around the kitchen, etc.
Detailed guide of the area with helpful names and phone numbers for dry cleaning, restaurants, Shuls, Shabbos take out, Shaitel wash, etc.
Fresh and clean beds will be prepared for you with high quality American style blankets, pillows and towels upon arrival.
A cleaning service will clean the apartment and restore it to its original state when you leave to ease your departure from the apartment.
Free starter supply of toilet paper, dishsoap, and garbage bags.
Kiddush Cup
Challah Board
Havdalah Items
Candlesticks
Plata/Blech
Siddurim and Sefarim
For Sukkos: Private Sukkah on ground floor with private kitchenette, seats 12, as well as a Communal Sukkah
For Pesach: Pots, Pans, Utensils, and Dishes
REVIEWS
Hear from many of our happy tenants who have stayed in this apartment! References are available to call or email! Please contact us for details.
I opened my eyes this morning and as nice as it is to be home, I missed 'our' home in Jerusalem. We were fortunate to find a fabulous apartment in the most fabulous building! The convenience of being at the doorstep of Machane Yehuda, walking distance to the center of town, parking in the garage, made for an idyllic stay. The apartment is beautifully decorated and in its elegance still evokes a warm and homey feeling. We will look no further...we plan on coming back again and again!!!
Dec 2014
We had the most wonderful experience staying at this apartment at Migdal Saidoff! The amenities, the view, the proximity to the shuk and the central location were incredible. The apartment was perfect for our family. We even discovered the Gush Katif Museum hidden around the corner from the building which provided an unexpected treasure in the immediate neighborhood. The museum guide was raised at Gush Katif. That made our visit even more memorable. Thank you again for designing the best accommodations that we have ever experienced in Israel! Can't wait to return!
Dec 2014
We stayed in the Saidoff apartment for a week. It was immaculately clean and had everything we could possibly need. The apartment has four bedrooms, three full bathrooms and one toilet room. There was plenty of closet space to unpack and be comfortable. It even had toys in the closet and some books for my kids to read. The owners thought of everything in terms of what you would need and forget to pack when traveling with your family. There was a hot plate, urn, and cholent pot for shabbos as well as challah board, cover, menorah, candles, trash bags, silver foil and extra cups. It came equipped with a washing machine, some detergent, shampoo, soap, toothpaste. Coming straight from the airport the apartment was a welcoming sight and I had what I needed until I can get to the store. The location is amazing as well. The building has a parking spot underneath but if you don't have a car you are right at a train stop that goes to town and the Old City. It is right next door to Machene Yehuda and a 10 minute walk to town/Ben Yehuda area where there is plenty of stores, restaurants, cafe for every taste in the family. I would recommend staying here to all my family and friends. The property manager Eli was helpful and always available to answer questions about the thermostat, heat, area, and even the closest minyan. The 24 hour doorman and friendly neighbors were a plus as well.
Dec 2014
We rented a beautiful apartment in the Saidoff building it was clean modern beautiful had a stunning view all the amenities possible. The management was very helpful and assisted us with all our needs. The apartment was spacious and comfortable I would surely book this apartment again. Highly recommend
Feb 2015
We have utilized Rentals of Distinction on two separate occasions and we have consistently found them to be very professional in their performance. Moreover, they truly seemed to be dedicated towards customer satisfaction. When our initial purview of the apartments gleaned an apartment that we would be "ok" with, the staff re-directed us towards a different apartment which provided us an excellent experience. In both circumstances, the apartments were, in reality, as described in their "write-ups". We intend to utilize REntals of Distinction for our future Jerusalem rentals and we highly recommend their services.
Jun 2015
Hi, Thank you for a great stay in Yerushalayim with excellent accommodation, excellent attention to detail and amazing support staff. Many thanks and I hope to be in touch for next year again!
Aug 2015
I want you to know that i have never had such amazing customer service--not in Israel--nor in the States. I could never even get an idea of what time zone you were in because anytime i wrote--3 a.m. or 3 p.m. you would answer immediately and politely. I thank you for this and have referred your company to two people so far. It's been a very stressful time for us, mostly good stress, but stress all the same, but your dealings with me before renting and during our stay were so far and above awesome and solution oriented and you really need to know just how much I appreciate that.
Aug 2015
Apartment was great, location great, manager was great, everything perfect. I highly recommend it to anyone.
Feb 2016
This is the first time we used rentals of distinction and we were very pleased. Akiva and his entire staff were on top of every detail making sure that our stay was perfect. I would recommend rentals of distinction to anyone traveling to Israel!
Mar 2016
Great location, apartment in excellent condition with everything our family needed and our local laison was extremely helpful and professional. Always wary about whether apartments meet expectations but this one was really spot on. Would recommend without any reservation.
May 2016
We are really enjoying the apartment and the beautiful view! Having this lovely and comfortable apartment is definitely enhancing our trip. Waking up to the breathtaking view of yerushalayim is indescribable!We will iyh savor the next two days as much as the others. Thank you!
Nov 2016
Our trip to Eretz Yisrael for the first yahrzeit of our beloved father was meaningful and special. It was greatly enhanced by the professional, pleasant, and efficient manner of the ROD staff as they patiently assisted us with obtaining the apartment that would meet our needs. The apartment was lovely in every respect. The manager greeted us upon our arrival, assisted with our luggage and showed us everything we needed to know about the apt, (the fridge was stocked with water which was very welcome) and advised us about things we would need in the neighborhood such as minyanim, places to eat and proximity to different areas. We enjoyed a beautiful luxery apartment with comfortable mattresses and great water pressure in the showers(even on the 12th floor). The view of yerushalayim from our porch was breathtaking! Thank you for enhancing our trip with your wonderful accommodations and service. It made all the difference ! I would certainly recommend rentals of distinction for a"hassle-free" experience and I would certainly use your company again. Sholom and Suri Krause
Nov 2016
From initial contact to leaving keys, this was a great first-time experience. Rentals of Distinction folks are easy to work with from first to last contact. The agent manager at the Saidoff-K gave excellent communication and talk-through (putting half-gallon of milk in frig, what a great touch!), and the apartment was really upscale. It easily accommodated all seven of us and provided cooking and family meals together.
Dec 2016
I was really pleased that we decided to rent the beautiful apt in Saidoff instead of staying in a hotel as I had originally planned. It was spacious, beautifully decorated, and so well equipped for Shabbos. In the end, it had every amenity that you'd want in a hotel (a manager to call with any questions, a shul, a pool--with separate hours!!, linens, towels, cleaning service when we left), but with the huge advantage of so much more space, a real kitchen to store and prepare food and a dining room to host Shabbos meals, plenty of bedrooms and bathrooms, laundry in the apt, plus a living room to entertain guests and enjoy some peace and quiet. The courtyard was an added bonus . The view was great, and the location was a perfect home base to tour from. The rental process was a breeze--we highly recommend Rentals of Distinction.
Feb 2017
The apartment was great, both the building and the location, and the staff was amazing. Our stay exceeded our expectations! We would definitely stay there again.
Dec 2017
Beautiful nice size apartment. Everyone really liked it. Thank you so much for everything.
Jun 2018
The apartment was incredible! Waking up to the view of Yerushalayim every morning was amazing. We loved being able to make our own Shabbos and host my son in Yeshiva and his friends for Shabbos. It was great to have my own kitchen so I can cook good wholesome healthy food my family is used to. The location is great, so close to town and the Old City. The building had amazing amenities like a gym, pool and parking. We absolutely LOVED the apartment and our trip to Israel!
Dec 2018
Wished we could have rented the apartment for a bit longer, our five kids ages 6-16 loved the accommodations and we the parents and one grandparent were truly so happy about the location and the amenities. Convenient to the light rail line and the Shuk, steps away from an ATM and little stores where one could find whatever needed...truly a wonderful experience for all of us.
Feb 2019
We enjoyed the rental very much. The location was really fun and the front desk was very cooperative. Apartment was nice and in order.
May 2019
the apartment was great. loved the location. easy to get in and out and parking. everything was exactly as expected and as advertised. would definitely stay here again.
Jun 2019
Your company sets the highest standards for excellence in customer service. Every step of the way you held my hand and guided me through the process of renting in Israel. I wish you ran the world, it would be a happier place and very well organized. The place is beautiful and our stay here at 153 Yafo has been so perfect. It is a pleasure dealing with you. You will be our go to for rentals in Israel.
Jul 2019
The apartment was amazing. The location was perfect, amenities amazing and perfectly clean and ready for us upon arrival.
Aug 2019
The trip was fabulous, just fabulous.
Oct 2022