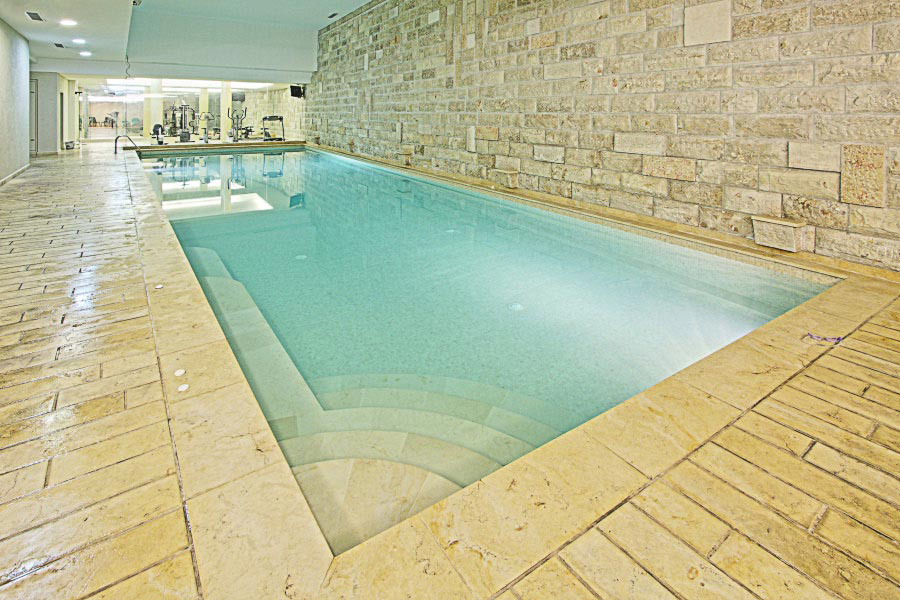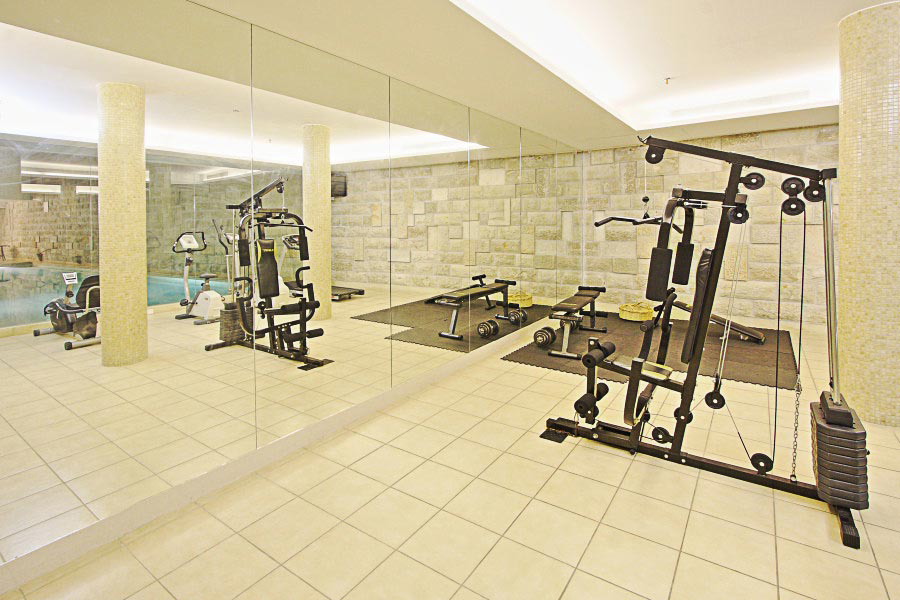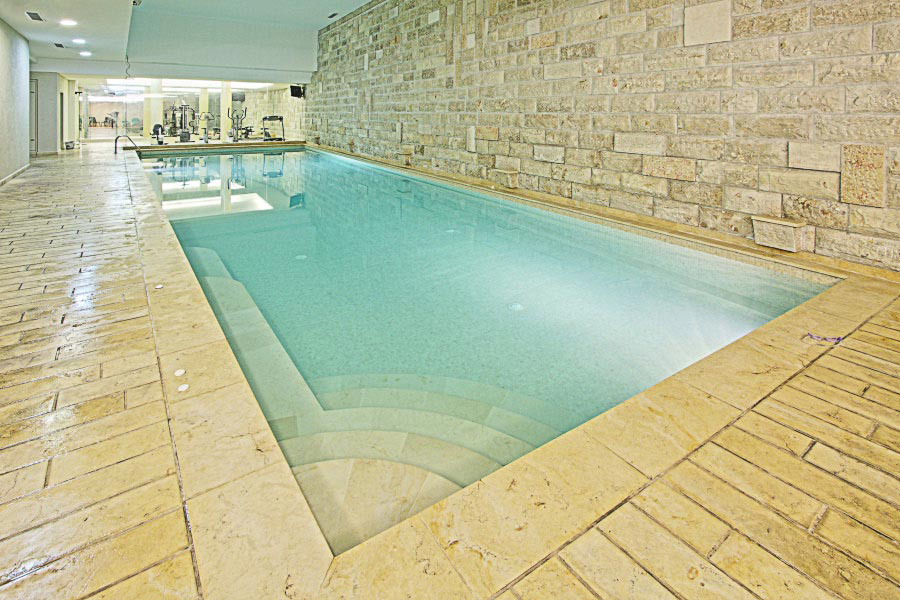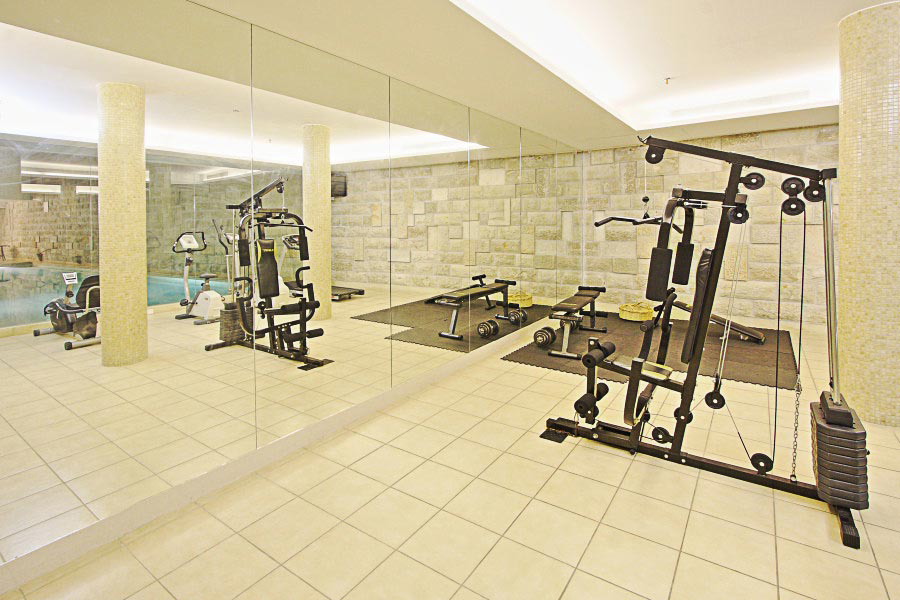 5.0

8-10

3

2045 sq. ft.

-1 & Shabbos elevator
This exquisite and spacious 5 bedroom apartment is available in the heart of Jerusalem, only minutes from town, the hotels and the Old City Walls. Superb location! High ceilings, elegant furnishing and a bright and airy feel accompany this apartment and make it a luxurious and comfortable experience for you and your family. You can enjoy the unique ambiance of Israel while still experiencing the comfort and amenities that you are familiar with. This apartment is fully equipped and Glatt kosher with all items you may need for Shabbos and Yomim Tovim. Book this apartment today!
5 Bedrooms: The Master Bedroom is spacious with 2 twin sized very comfortable American style beds and high quality linens. There is plenty of hanging space, shelving and drawers. The Second bedroom is connected to the Master Bedroom and can be used as a room for 2 children ( bunk bed ) or a baby ( crib ) or both. It is just a small bedroom with no closet space. The Third Bedroom is a comfortable and full sized Bedroom with 2 twin sized American style beds and high quality bedding. There is plenty of closet space available. The Fourth Bedroom has 2 American style twin sized beds . There is plenty of closet space including hanging space, shelving and drawers. Separate from the apartment and can only be accessed by leaving the back door through the courtyard of the apartment, is another bedroom (5th Bedroom) with 2 twin sized beds and full bathroom, consisting of a shower, toilet and sink. It also has sufficient closet space and a desk as well.
There is a bathroom connected to the Master Bedroom. There is a single bowl sink, toilet and tub/shower. The second bathroom has a sink, toilet, and shower with glass enclosure.
Glatt Kosher Kitchen
Large Sub Zero Stainless Steel side by side Fridge/ Freezer
Separate Sides for Dairy and Meat, 2 sinks
4 Burner gas Cooktop
2 separate ovens for Dairy and Meat
Extra Freezer is available
Microwave
Dishwasher
Dairy and Meat Pots and Pans
Dairy and Meat Dishes and Cutlery
* Pool Hours: 8:00 AM- 8:00 PM
Free unlimited wireless Internet access
You will be personally met at the apartment (during normal business hours of 8 AM - 6PM) and showed around by friendly English speaking managers
Self entry will be provided and the English speaking managers will be available to help you with any questions, problems or concerns
Detailed guide of the apartment is available upon request, it includes how to use the appliances, how to find your way around the kitchen, etc.
Fresh and clean beds will be prepared for you with high quality American style blankets, pillows and towels upon arrival.
A cleaning service will clean the apartment and restore it to its original state when you leave to ease your departure from the apartment.
Free starter supply of toilet paper, dishsoap, and garbage bags.
Oven has Shabbos Mode
Crock pot
Hot Plate
Hot water urn
Table Cloth
Challah board
Kiddush Cup, Pair of Candlesticks, Small Havdala set
A Sukka is available right off of the apartment in the private outdoor area.
The Sukka will be built for you upon arrival, tables, chairs and lighting will be provided
The apartment will be kashered for Pesach for you ready upon arrival
Some Pesach items are available
REVIEWS
Hear from many of our happy tenants who have stayed in this apartment! References are available to call or email! Please contact us for details.
Thank you so much for recommending the Elisha garden apt. for our stay in Israel. It was the best choice we could have made. The apartment was beautiful and very spacious especially since we stayed over shabbos. The dining room is very large, high ceilings with a large table that had enough seating to accommodate all our guest. Shabbos day we ate the meal on the gorgeous patio surrounded by the beautiful flower garden. Also I have to mention the location was great we walked to the kosel for all the tfillos on shabbos aprox. a 17 minute walk. I would definitely recommend rentals of distinction to all my friends. Thanks & Hatzlocha Raba, Yanky Mashinsky
May 2014
The apartment is very spacious, well positioned and had all the features and services I had expected. Far far better than staying in a hotel. This apartment has good value and we had a wonderful time. I would recommend the apartment to any discerning person.
Jan 2014
The apartment was great, we had a wonderful trip, B"h. Thank you!
Mar 2014
I have to say, the apartment was one of the nicest we ever stayed in. The location was phenomenal, the layout was great, the furnishings were nice. We loved having a kosher kitchen with separate appliances for dairy and meat. The manager was extremely accommodating and very helpful. I really have no complaints, it was amazing, and I would stay there again!!!
Jul 2014
We enjoyed the apartment, thank you. It was wonderful! We would definitely recommend it.
Jul 2014
Rentals of Distinction was a pleasure to deal with and the apt was beautiful as described. Their on site manager was attentive and helpful. I would definitely use them for my future trips!
Aug 2014
Hi Akiva, Rafi and Uri, the Diamond Family, The Elisha 2 apt was in a great location for our family this summer. It's within 5 minutes to the center of town, 10 min walk to Shaar Yafo,i.e. Jaffa Gate, and 17 min walk to Talbieh, Machane Yehuda, Nachlaot, and Share Chessed. The Morasha neighborhood was also very interesting with a nearby Makolet up the road, about 2 blocks on Shivtei Yisrael and at least 2 Shuls within a 2 min walk, one of Daniel Street and one in the Iryah platform. The apt itself was spacious and very comfortable for my 9 very finicky vacationers. The kitchen, and breakfront in the dining room were both fully equipped for a strictly observant and Kosher large family with everything from dishes, pots and pans, glasware, flatware, serving ware, Kiddush cup, Challah board, Challah cover and a few table clothes. The dinnig room table seats up to 12, the patio table up to 8. The sofa and chairs in the living room were very comfortable, and so were the love seat and patio chairs flanking a rectangular glass coffee table in the patio. There were also about 7 additional patio chairs available for outdoor use. The Patio, paved with Jerusalem stone and framed by beautiful flower beds, was perfect for reading, relaxing, and congregating with family and friends or enjoying the Jerusalem breeze over a cup of tea with fresh nana at the end of a fun filled and busy day. The bedrooms had lots of closet space and drawers. 2 of the 3 bathrooms have lots of drawer and cabinet space to put away any and all toiletries. In addition, having the indoor pool, workout room with treadmills and parking space were all great. The Elisha 2 garden apt was a great vacation residence choice for us and we would highly recommend it to any family coming to spend a few weeks in Jerusalem. A special thanks to the owners of the apt, Akiva, Rafi and Uri for making it possible for us to rent such a beautiful residence. May we merit to meet in Jerusalem next year! Best wishes for a Happy, Healthy and Blessed New Year, The Sanders Family Length of stay: Jul 31- Aug 17, 2014
Aug 2014
Just returned home and wanted to profusely thank you for our wonderful stay at the Elisha Garden Apartment. It was exactly what we wanted as our entire family was able to be together during this special time. Again thank you.
Sep 2014
The Elisha Garden apartment is a lovely apartment, we really enjoyed staying there. We will be coming again soon and would love to rent it again!
Nov 2014
We really enjoyed the apartment. The Rentals of Distinction team was so nice and helpful and whenever anything came up that needed to be taken care of they were there to take care of it immediately!
Jan 2015
The Elisha Garden Apartment was so amazing and really incredible. It was beautiful and very comfortable. We had a great stay and everybody was thrilled with the apartment!
Feb 2015
Thank you to your company. The Elisha apartment was very beautiful and comfortable. There was plenty of space, plenty of linens and towels, and everything was clean. We very much enjoyed the accommodations and the location.
May 2015
Thank you for a wonderful apartment rental. We had a great time!
Jul 2015
We had the most amazing vacation, the apartment was stunning! It was cozy, clean & very spacious. The location is as good as it gets, its right next to everything! The kids loved swimming in the gorgeous pool, and we thoroughly enjoyed relaxing on the beautiful porch area. The manager was very helpful and a pleasure to deal with! We would definitely love to stay at this apartment again on our next trip. Thank you very much!
Aug 2015
The building staff, door people, apartment manager were all friendly and helpful. There were enough towels and linens at the apartment. The location was very close to old city and easy to find. The main living room of the unit has very high ceilings and was great place for gathering. We were very happy with the whole experience. Thank you so much.
Feb 2016
We cannot thank you enough for enhancing our simcha in Israel. From your impeccable service before, during, and after our stay to the beautiful and perfect accommodations, we could not have asked for anything more. As experienced travelers we have stayed at various hotels and rental apartments over the years and know what a quality experience entails. We are happy to give Rentals of Distinction our 5 star rating!
Dec 2017
Rentals of distinction is an all-around amazing company to work with. Akiva and Rafi were extremely helpful throughout the whole booking process and answered any questions that I had. When we arrived at the apartment, our property manager David greeted us and helped us get settled in. He was always available if we had any questions, the apartment was beautiful and had everything we needed to make our stay complete. Thank you Rentals of Distinction for making our stay wonderful!
Jan 2018
We had an amazing time at the Elisha apartment! The location was unbelievable- 5 minute walk to Jaffa gate and to Ben Yehuda street, which added so much enjoyment to the trip. There was lots of room in the common area with high ceilings and any Jewish thing you would need for the holidays or shabbos was there. The courtyard was absolutely gorgeous and quite spacious, and having a whole other living area to utilize was wonderful. The kitchen was roomy with everything we needed. Having a washer and dryer was a plus. It was secure and the front desk personnel were very friendly and professional. Rentals of Distinction was an amazing company to work with. They responded immediately to all of our emails and made sure we had everything we needed. Thank you for enhancing our visit to Jerusalem and we can't wait to come back again.
Jun 2018
We were most happy with the accommodation and everything was as said, and very clean and comfortable. We look forward to another visit at another time.
Jun 2018
We had such a great time! The apartment was clean and stocked, had lots of space, and felt like home. We felt so well taken care of every step of our trip. Can't wait to come back!
Jan 2019